RIKE LOS ANGELES
In Downtown L.A., The Art of the Japanese Rice Ball Merges With Music, Art & Design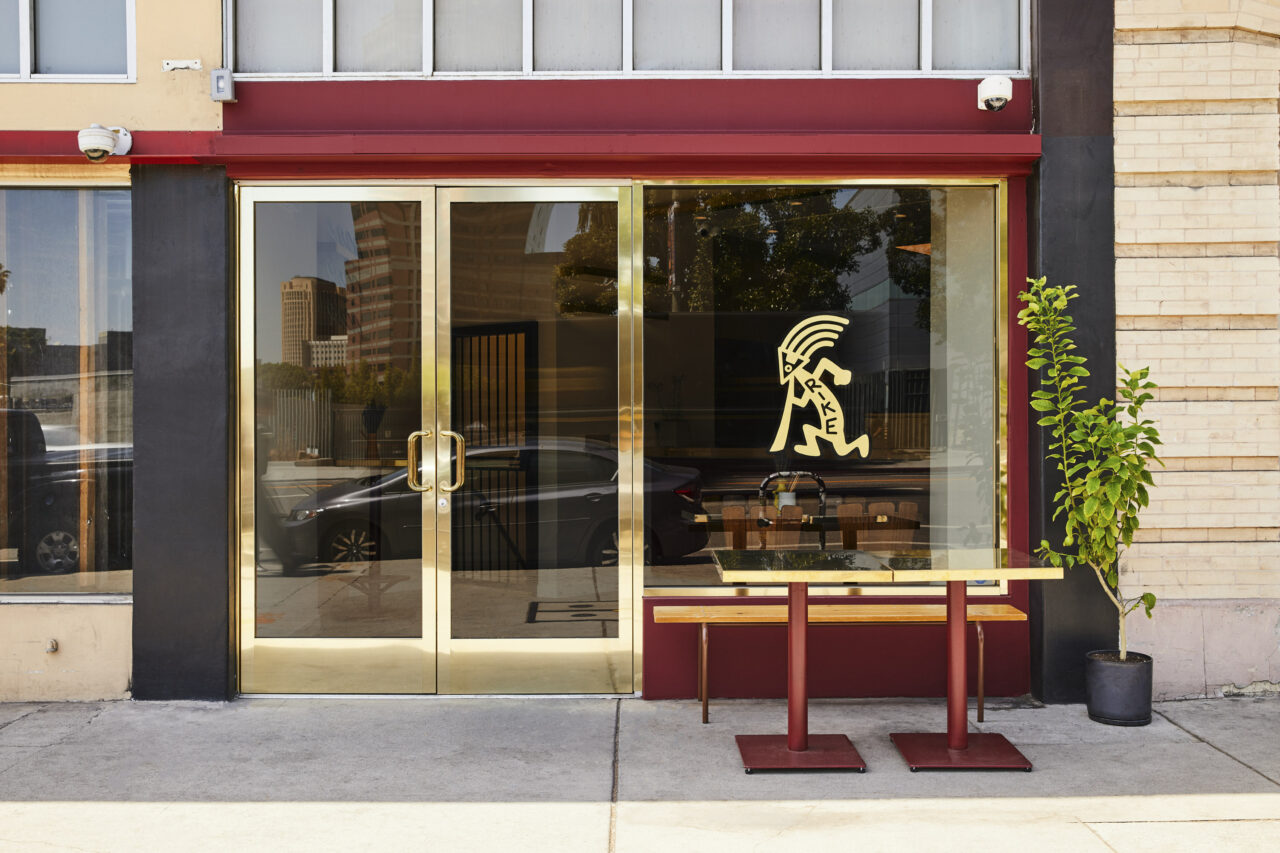 RIKE is Downtown LA's latest, most exciting dining destinations merging art, music and design that presents the humble Japanese staple: rice. Helmed by Hisato Takenouchi of Japanese accessories fashion label nana-nana, RIKE is a new vibrant local spot with creative charm.
Focussing on the onigiri (Japanese rice ball), RIKE's champion ingredient is their Yukitsubaki rice sourced from Uonuma in Japan's Niigata Prefecture, known to produce the world's most premium rice – fragrant and subtle yet with a robust and slightly sweet body. Their menu also extends to sides including Japanese fried chicken with lime, mashed kabocha with trail mix, Brussels sprouts with anchovy sauce, to name a few.
RIKE is the latest new addition to Downtown LA and Little Tokyo's neighbourhood, yet situated in an off-centre positioning that makes it different from the rest – particularly through its striking and artistic design. With an entirely gold interior, and a playful logo designed by Sk8thing, the casual dining destination's charm merges global creatives reaching Tokyo, Paris to local LA. In the space, every creative element has been considered. From the music to collaborators and the artwork on the walls, find elements from Tokyo-based art director KIRI, creatives So Me and Cali Thornhill Dewitt embedded into the world of RIKE.