VISIONARIES: MAKING ANOTHER PERSPECTIVE
Art, Innovation, Craft - 20 Japanese Creatives Look Toward The Future
What does the future look like, and who are Japan's next generation of creatives leading the way and edging towards uncovering and developing new ways of thinking for our progression and existence. Some of these approaches are embedded with knowledge passed down from generations of traditional craftsmanship, to new technological advances based on innovation and collaboration. Perhaps the answer lies somewhere in a balance of both.
Held at the Kyoto City KYOCERA Museum of Art, an exceptionally curated exhibition showcasing 20 creatives and their works and concepts that aim to decipher exactly this — curated by Noriko Kawakami, founding director of 21_21 Design Sight and Guest Professor at Musashino Art University — who leads VISIONARIES: Making Another Perspective.
With exhibition design by Fumihiko Sano, a Japanese architect specialising in timber through his training as a sukiya architect with renowned Kyoto-based workshop Nakamura Sotoji Komuten, visitors navigate through various Japan-born creators works ranging from designers, scientists, to sixth-generation craftspersons. The bilingual descriptions (designed by exhibition and catalogue designer Shingo Noma of NOMA Inc.) only reverberate the value of these globally-relevant observations. Beginning with 'Dialogue in Strata' and those who work closely with the earth, find the otherworldly vessels and sculptures by glass artists Hidenori Tsumori and Yukito Nishinaka, to ceramic artist Shinya Tanoue, to the masa-awase grain-aligned works by wood craftsman Shuji Nakagawa. Although laborious in time and physicality, the urushi lacquer works by artist Genta Ishizuka are positively overwhelming in their presence. Monumental in form and size, they are visually-complex with layers of lacquer and patience — looking into one of his works is like witnessing the depth of the universe. Kei Hasegawa's intricate bamboo weaving interprets traditional basket weaving into tubular, sculptural form. Each of these artists and craftspersons utilise their traditional skills to embed a timeless sense of humanity into their works, reimagined for contemporary relevance. Tactile textures and explorations of the human condition will always remain imperative in their importance and impact for living.
Further explorations with artists working with the basis of nature include Takahiro Iwasaki, 目[mé] (Kojin Haruka, Kenji Minamisawa, Hirofumi Masui), Inoue Takao, Kanji Hasegawa, Ryuhei Yokoyama, Kyotaro Hayashi, Kengo Takahashi, to Fumihiko Sano himself — all inherently integrating the value of nature's expanse, diversity and importance in their work.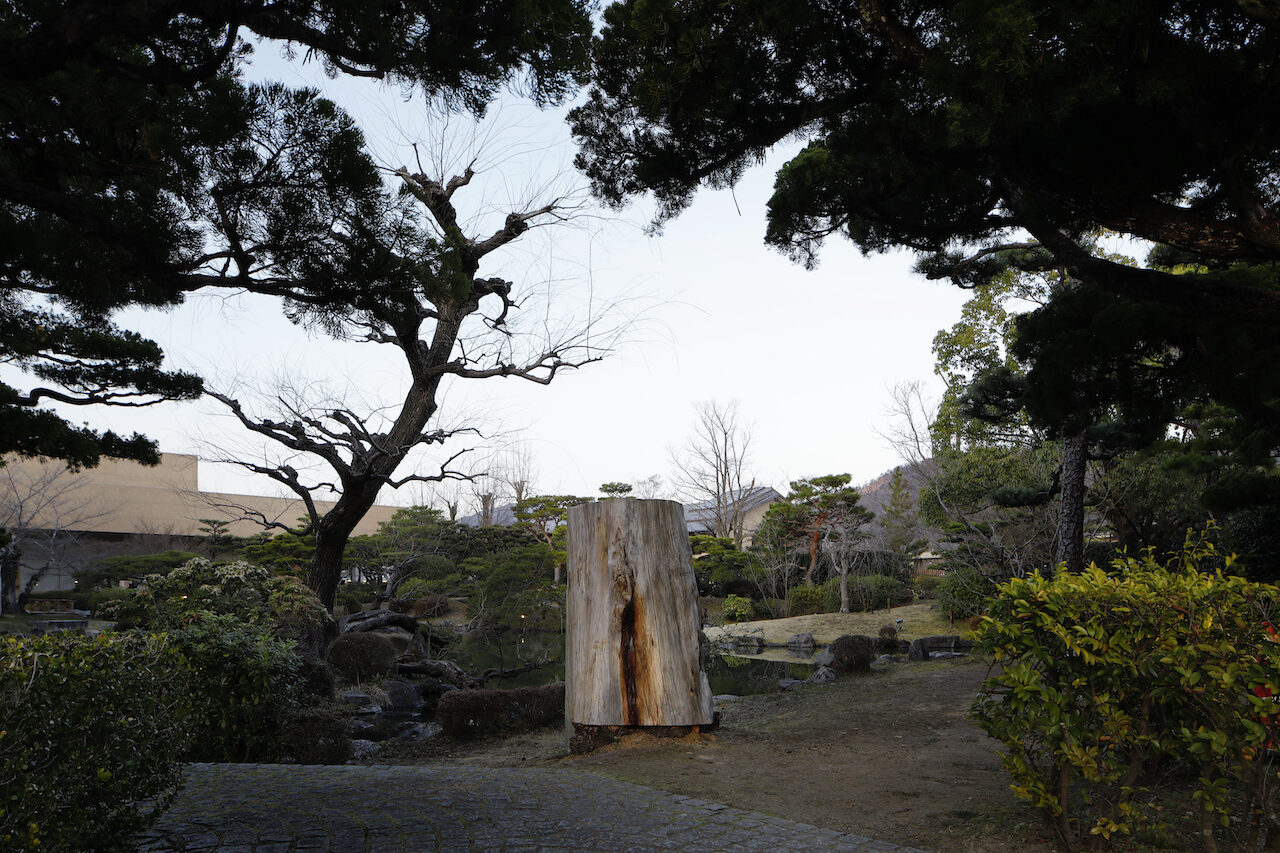 Dissecting the varied complexities of design and innovation continues with a section based on practitioners merging traditional crafts with advanced conceptual thinking. Balancing centuries of skilled crafts with new technologies is examples with Masataka Hosoo + Norimichi Hirakawa + Tatsuki Hayama showcasing new artistic expressions through merging computer-programmed coding and mathematical experimentations with textile weaving initiated by the traditional Kyoto-based Nishijin textile company HOSOO founded in 1688.
For an unassuming craft item such as a brass tea caddy and its maker KAIKADO, established in 1875 and now led by sixth-generation owner Takahiro Yagi, their collaboration with digital media art collective RHIZOMATIKS and creative director Shinichi Mita identifies the timelessness of an object that can be 'a souvenir to take back from the Earth into space.' In the foreseeable age of space travel, which items will be worthy to future lifestyles in one hundred years from now? Perhaps the exceptional engineering and technical finesse of a gravity-defying object will remain forever useful in our future existence.
The importance of social discourse has always remained vital in addressing issues with critical perspectives in society. Tokyo-based studio TAKT PROJECT led by Satoshi Yoshiizumi presents works that merge artificiality with nature to create unprecedented environments encouraging new dialogues and critical thinking. Where do our boundaries stand in nature versus the artificial, with autonomy and control, and completeness and incompleteness? Following this, the work of A-POC ABLE ISSEY MIYAKE led by Yoshiyuki Miyamae presents an extremely experimental and interdisciplinary approach based on the wearable object. Partnering with Japanese artist Tatsuo Miyajima, they explore the concept of 'wearable time' and our ever-changing relationship with clothing. In the final exhibition room, the journey ends with the work of New York-based designer Nao Tamura and hand-blown glass that she describes as a 'living material, if the maker does not listen to it and follow its inherent natural flow then it breaks' — allowing time for in-depth contemplation and engaged observation — something the time-efficient convenience of an industrial machine can never reproduce. Tamura's colour study for the works was inspired by 'the shoreline that forms the border between the land on which we live and the sea', creating a captivating colour block of a muted and hazey blue alongside a deep and complex emerald green.
With each element considered within the exhibition, from the curation of stellar Japanese creatives to thought-provoking new dialogues, the exhibition is an exceptional overview of Japan's current Design Thinking. Known as a country leading in industrial and technological advances, the conversation including a nature and human-based, spiritual, ephemeral and artistic lens on our future society is enlightening and optimistic. As curator Noriko Kawakami herself notes, 'the exhibition explores ideas and practices that prompt us to think in new ways.' In this way, 'Visionary Thinking' and future progression is inherently integrated with lessons and knowledge learned from the past looking to the future.
VISIONARIES: MAKING ANOTHER PERSPECTIVE
9th of March – 4th of June 2023
Higashiyama Cube, Kyoto City KYOCERA Museum of Art, Japan