HOTEL TERRESTRE
Grupo Habita's 100% Solar Contemporary Oasis Designed With Local Materials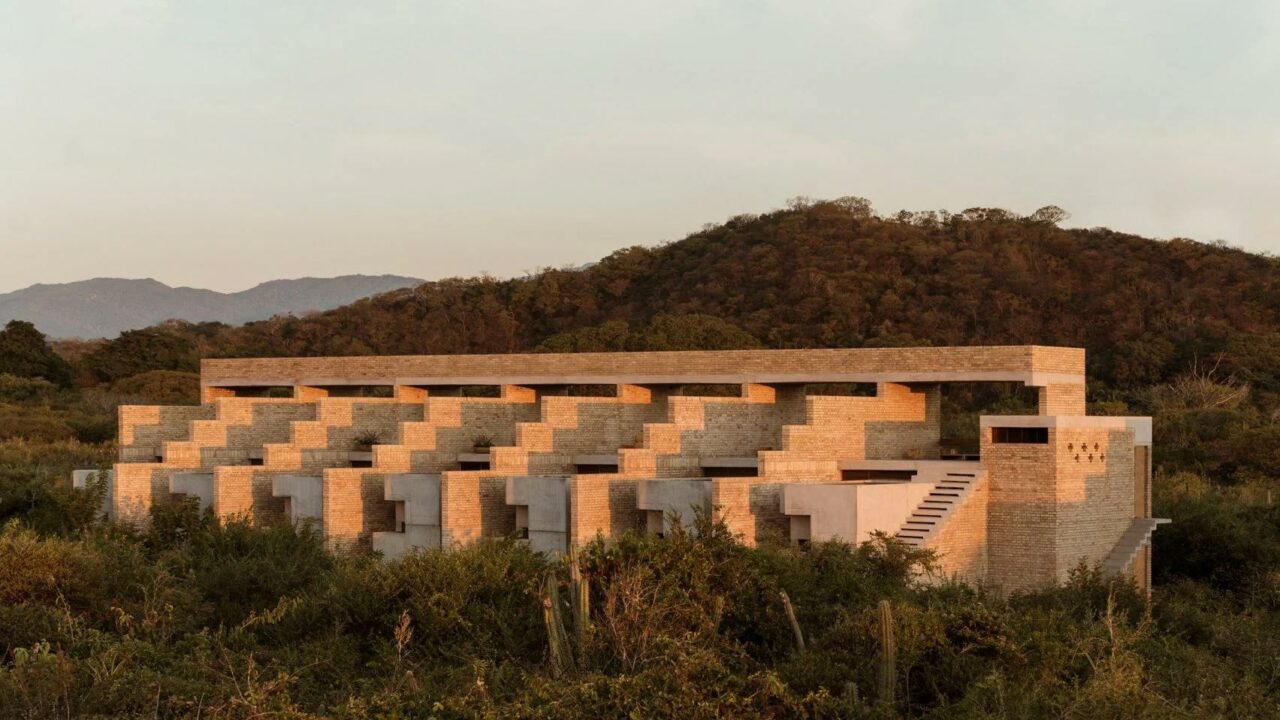 When a space is described as pure perfection, it's founders must be doing something right. At Hotel Terrestre — devised by esteemed hotel group Grupo Habita — the site brings together an amalgamation of for excellence and a new standard of sustainable tourism.
Nature is at the heart of the property, situated between the ocean and mountains of Puerto Escondido, a port town and resort on Mexico's Pacific coast in the state of Oaxaca known for stunning beaches and bustling nightlife. However at Hotel Terrestre, the sense of seclusion allows you to truly connect with nature — where guests are encouraged to disconnect from technology and reconnect with their surroundings. We love to see the embrace of primitive tools and ancient methods allowing an organic passing of time; guests are further encouraged to synchronise their day with the cycle of the sun.
With fourteen villas, a standalone open-air restaurant, a communal circular pool for treatments, a long swimming lane, and a striking hexagonal spa, the hotel utilises 100% solar energy and features cooling methods achieved through innovative building techniques rather than through air conditioning. Designed by Alberto Kalach and his architecture firm Taller de Arquitectura X with sophisticated interiors that enhance an organic palette, by designers Fernanda Romandia & Diana Backal.
Nearby Terrestre, find positioning alongside stellar neighbours, such as restaurant Kakurega Omakase (also designed by Alberto Kalach) and small-batch mezcalerias such as Cobarde. In addition, find the extraordinary cultural space Casa Wabi with a Tadao Ando–designed building hosting artist residencies and exhibitions, a ceramic workshop space with a 22-meter-tall chimney designed by TAX / Alberto Kalach, and a monumental large-scale outdoor art installation by Mexican artist Bosco Sodi.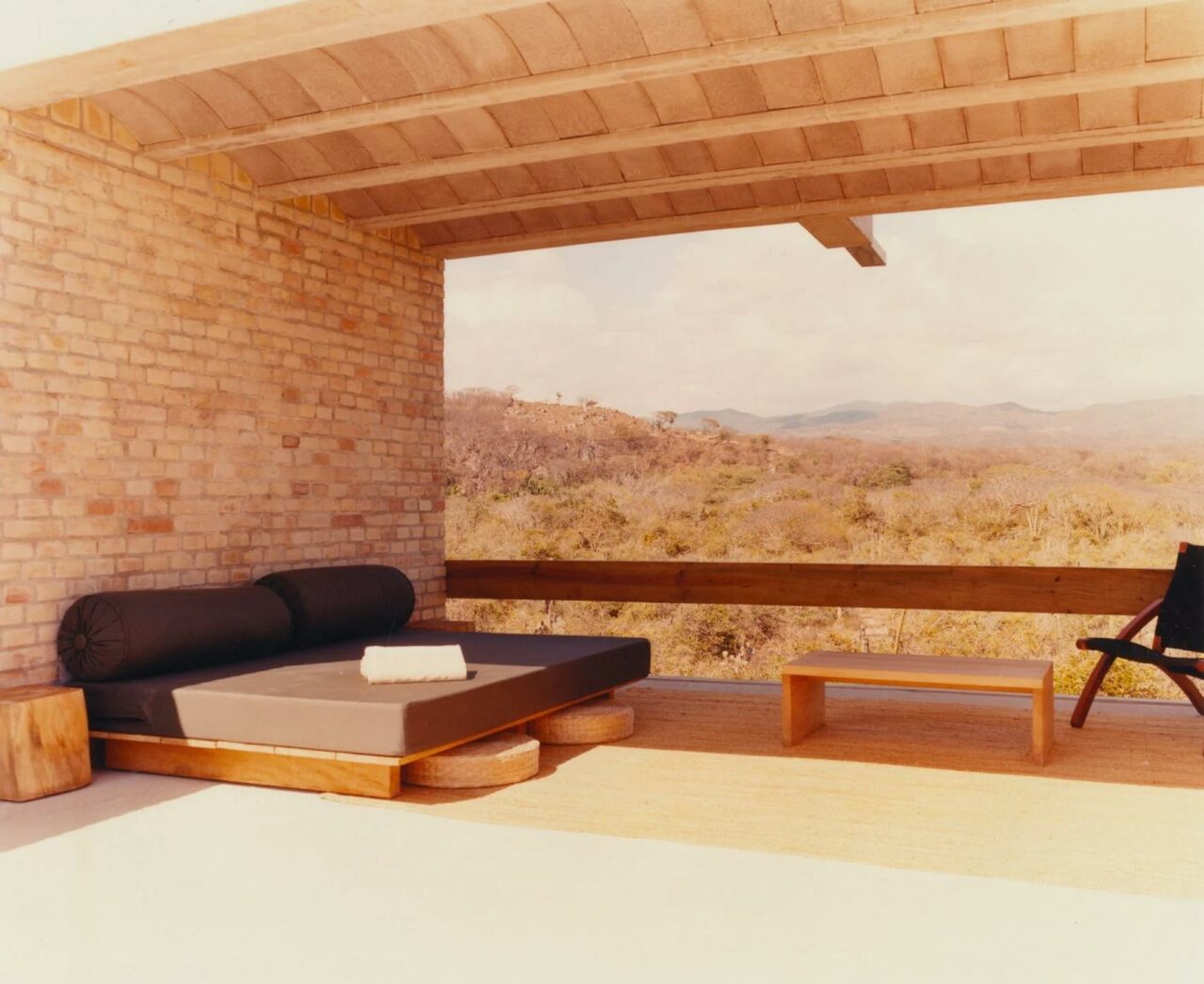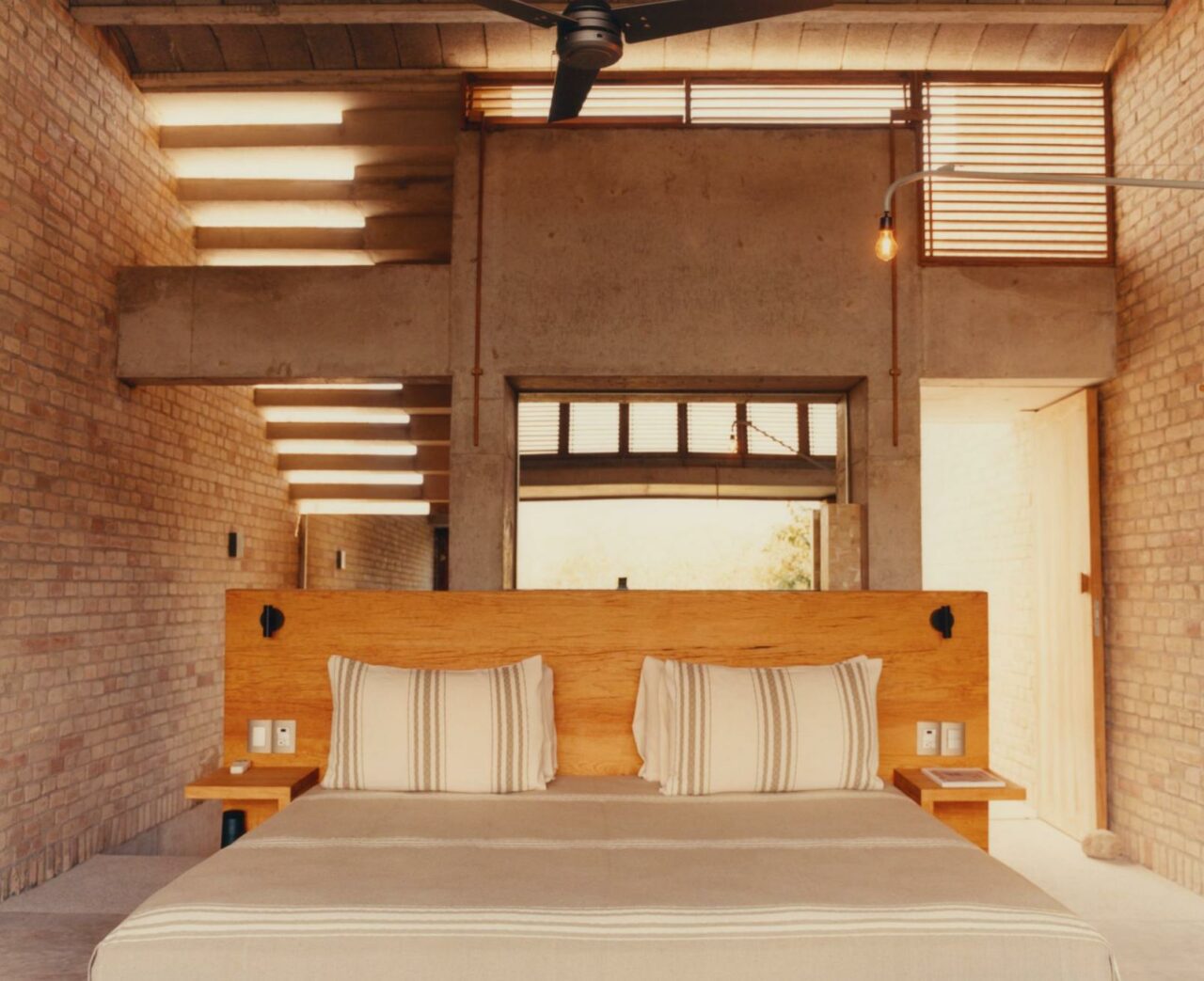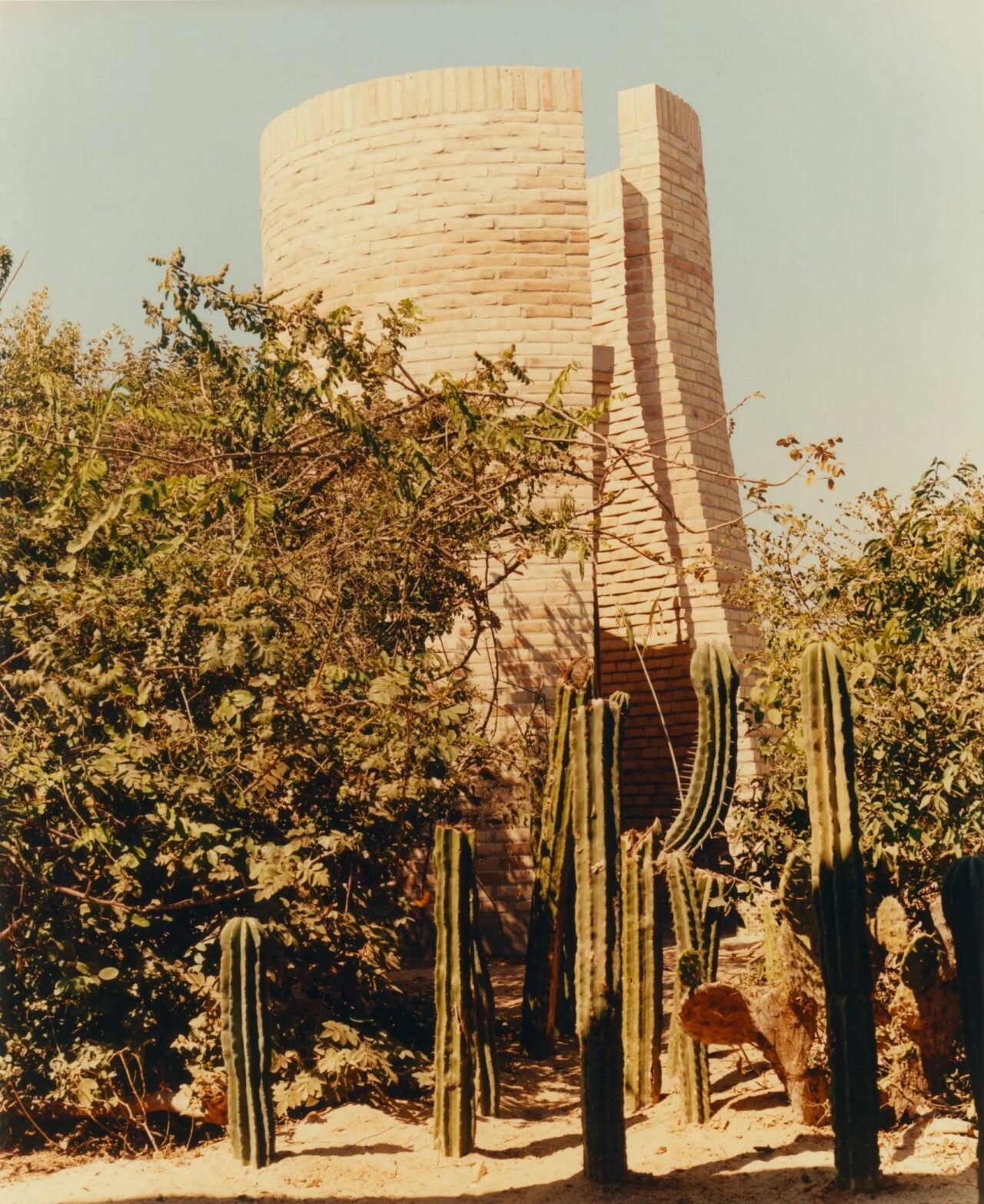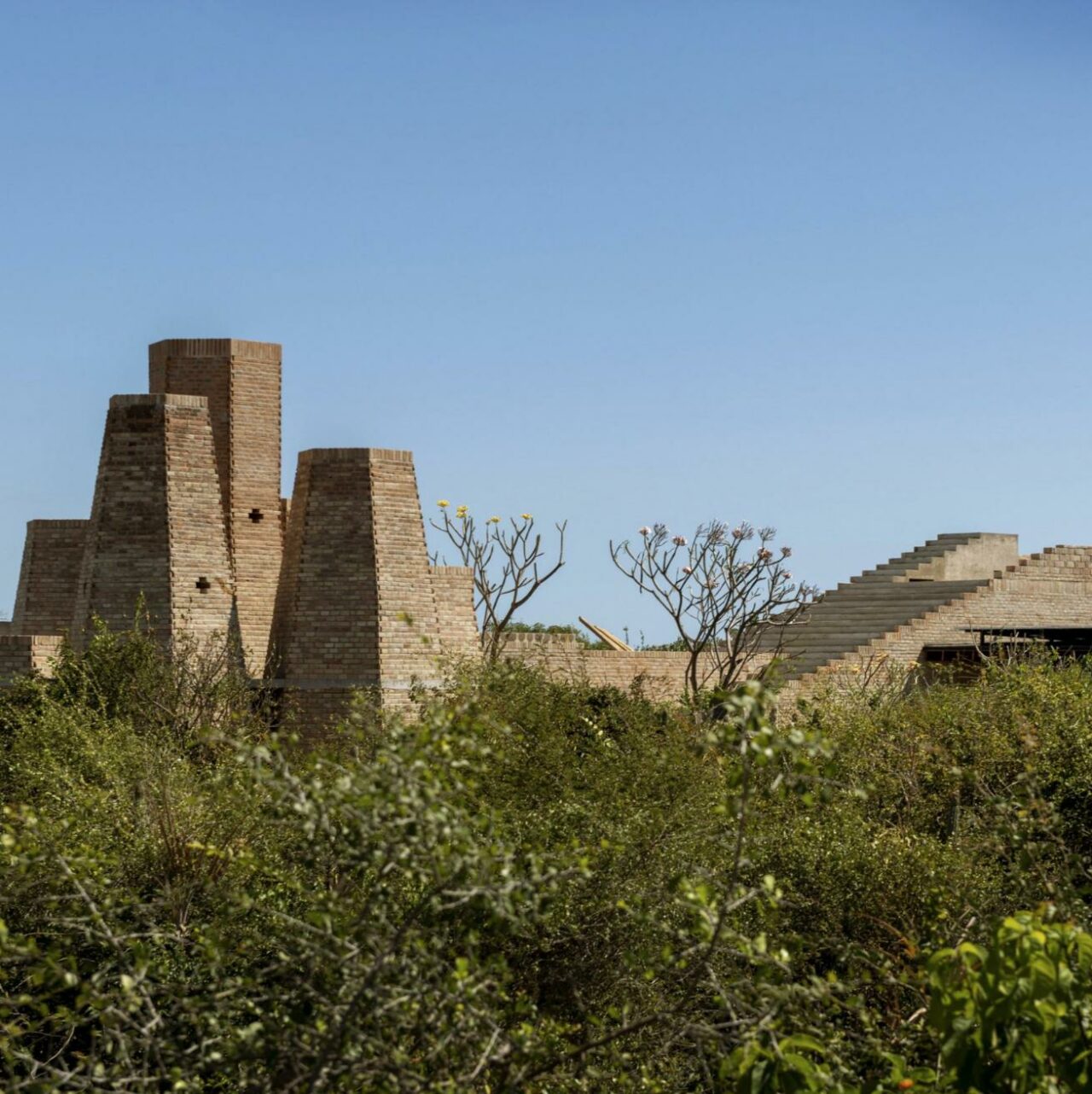 HOTEL TERRESTRE
Carretera Salina Cruz-Pinotepa,
71983 Puerto Escondido, Oax., Mexico