A Culinary Journey Through Taiwan & Beyond
Owner-Chef Richie Lin's Taipei Restaurant Remains Highly Acclaimed — And For Good Reason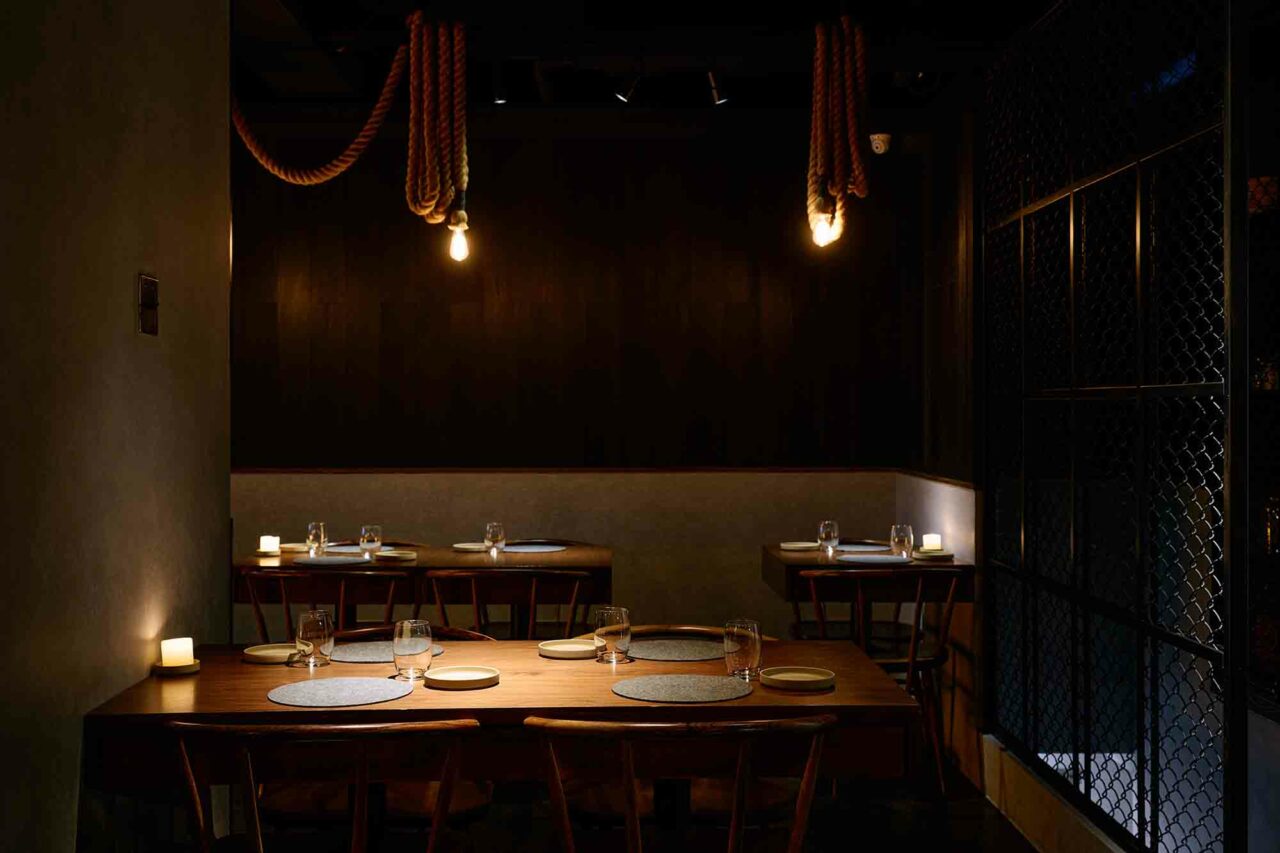 In a dimly-lit, industrial-inspired interior within central Taipei, find a contemporary fine dining restaurant that transports you through a stellar culinary journey. The approach is comfortable and casual, yet with a deep sophistication and knowledge of Taiwan's terroir, including aboriginal and native ingredients intertwined with globally-inspired dishes.
Awarded Best Restaurant in Taipei and listed on Asia's 50 Best Restaurants, MUME is an undeniable delight that has been a go-to within the capital since it opened nine years ago. Led by owner-chef Richie Lin, the course menu presents contemporary Asian-fusion dishes inspired by Lin's extensive background working in kitchens in Australia (Quay, Sydney), Denmark (Noma, Copenhagen) and Hong Kong. The result is an amalgamation of flavours, techniques and sophisticated presentation; some dishes are found on Hasami ceramics from Japan, to Riedel glassware from Austria.
With a rear semi-open kitchen alongside a wall stacked with in-house fermented and pickled ingredients, MUME's ethos is easy to identify; their unpretentious nature simply celebrates the art of local produce with modern plating. Chef Lin's dedication to relationships with local producers and seasonal offerings is evident in each dish — MUME utilises almost 100% Taiwan-sourced ingredients and was acknowledged by their Sustainable Restaurant Award in 2022 — furthermore delves into exploring and sourcing aboriginal spices and ingredients native to Taiwan, each transforming flavour nuances akin to nowhere else.
Lin's recent course menu presented dishes that included a starter of Tomato, Ginger Curd and Basil — perfectly balanced with a glass of house rosé champagne from Mousse Fils Couvée Rosé comprised of 92% Pinor Meunier and 8% Pinor Noir. Followed with raw Yilan Red Prawn with seasonal Persimmon immersed in three types of complimentary oils to the dish; lemon balm, maqaw indigenous mountain pepper and a third oil reduced from the dishes' prawn head. The vibrantly-coloured and textural composition of the dishes set the tone for an exuberant meal. 
MUME's Head Sommelier Kelvin Yu has carved a strong and extensive wine list — transporting you through France, Italy, Spain and Australia— along with creative, seasonal cocktails that equally pair perfectly with course dishes. During our visit, Assistant Sommelier Steven Chen prepared an excellent pairing for the main Free-Range New Zealand Lamb Rump (aged for 100 days, prepared with maqaw mountain pepper sauce and sumptuous seasonal zucchini) with a bold and bright La Flors de la Piera from 2012 comprised of 55% Grenache, 30% Syrah, 10% Mourvedre and 5% Cinsault that was aged in 25% new French oak.
MUME's stellar team leaves no room for error at any point of the evening. Their attentive service ensures each dish is timely served with careful observation of groups to couple or single diners. It's clear to see their passion for Taiwan and its culinary potential on a global scale, with staff eagerly offering insight into each ingredient and its origins. Sommelier Chen also shared a very special sampling of a sweet fortified wine made from Taiwanese Golden Muscat grapes from Domaine Shu-sheng, an acclaimed winery in Taichung established in 2000 — it's traditional paper and twine packaging heralding to a time of classic and quality techniques.
The finale to our course dessert was a crafted serving of carmelised apple with mille-feuille, cream and native mountain cinnamon —  subtle yet vibrant — perfectly paired with a naturally-farmed Oolong tea from Taiwan producer Shan Shan Cha. 
MUME, the Taiwanese word for plum blossom from the country's native flower and also the characters of Lin's mothers name, sits undeniably in a world-class stage — you just have to travel to Taiwan's capital to experience it, and we guarantee that each bite is certainly worth it.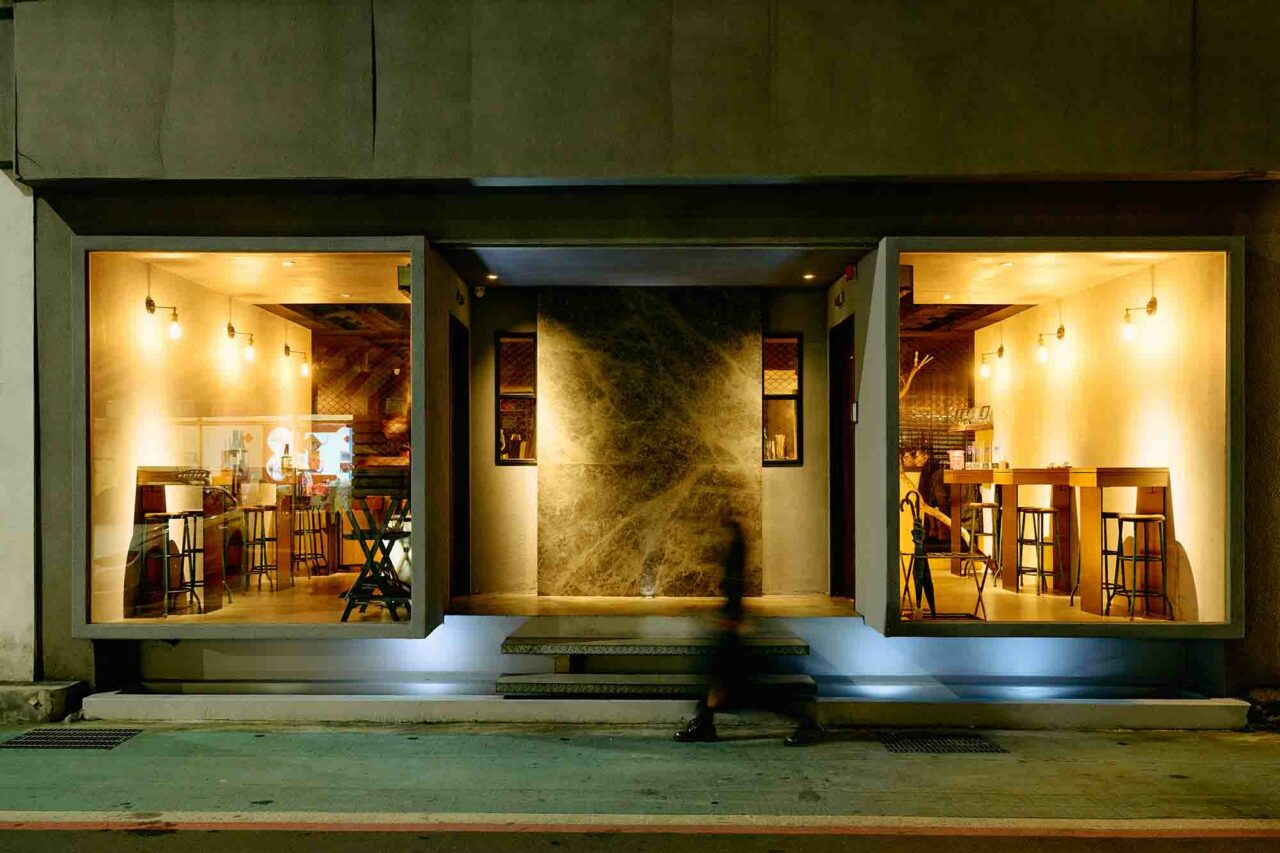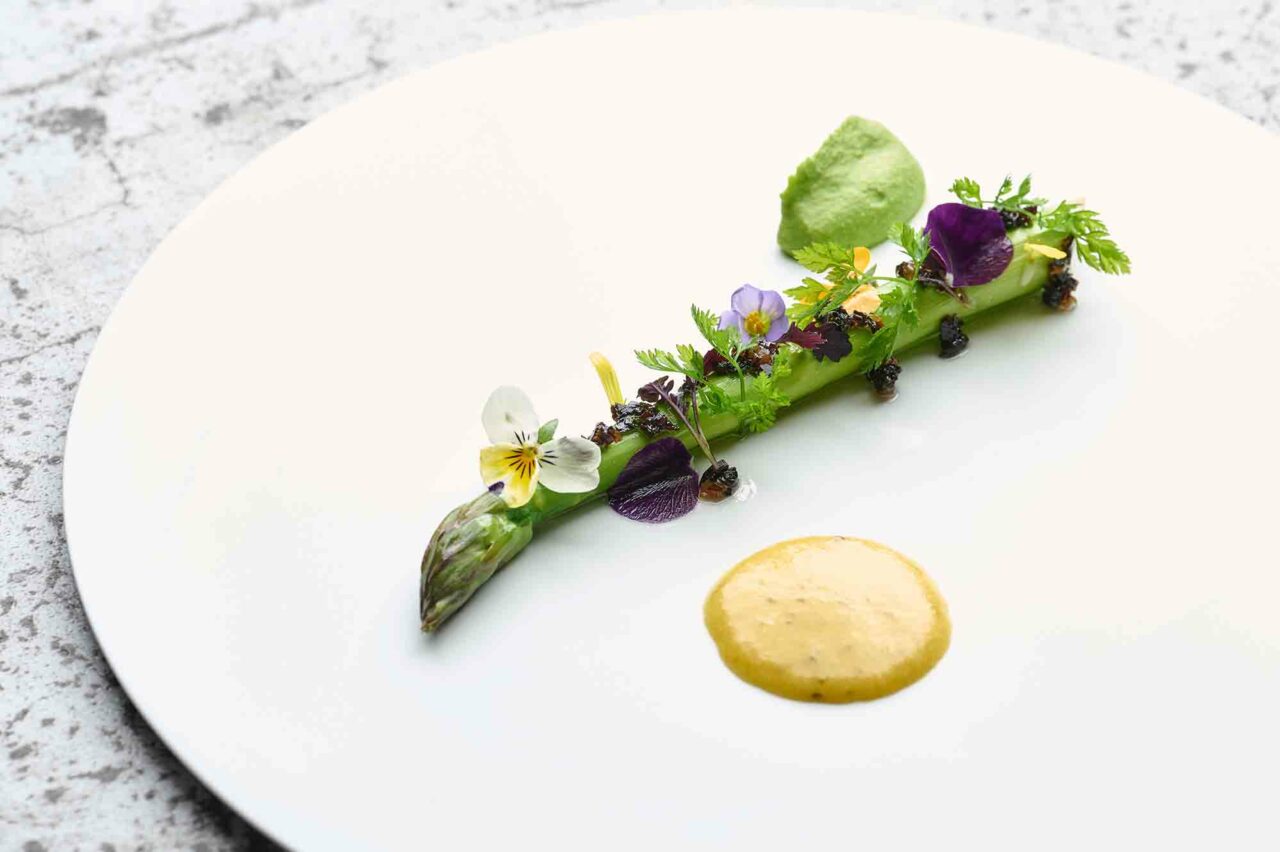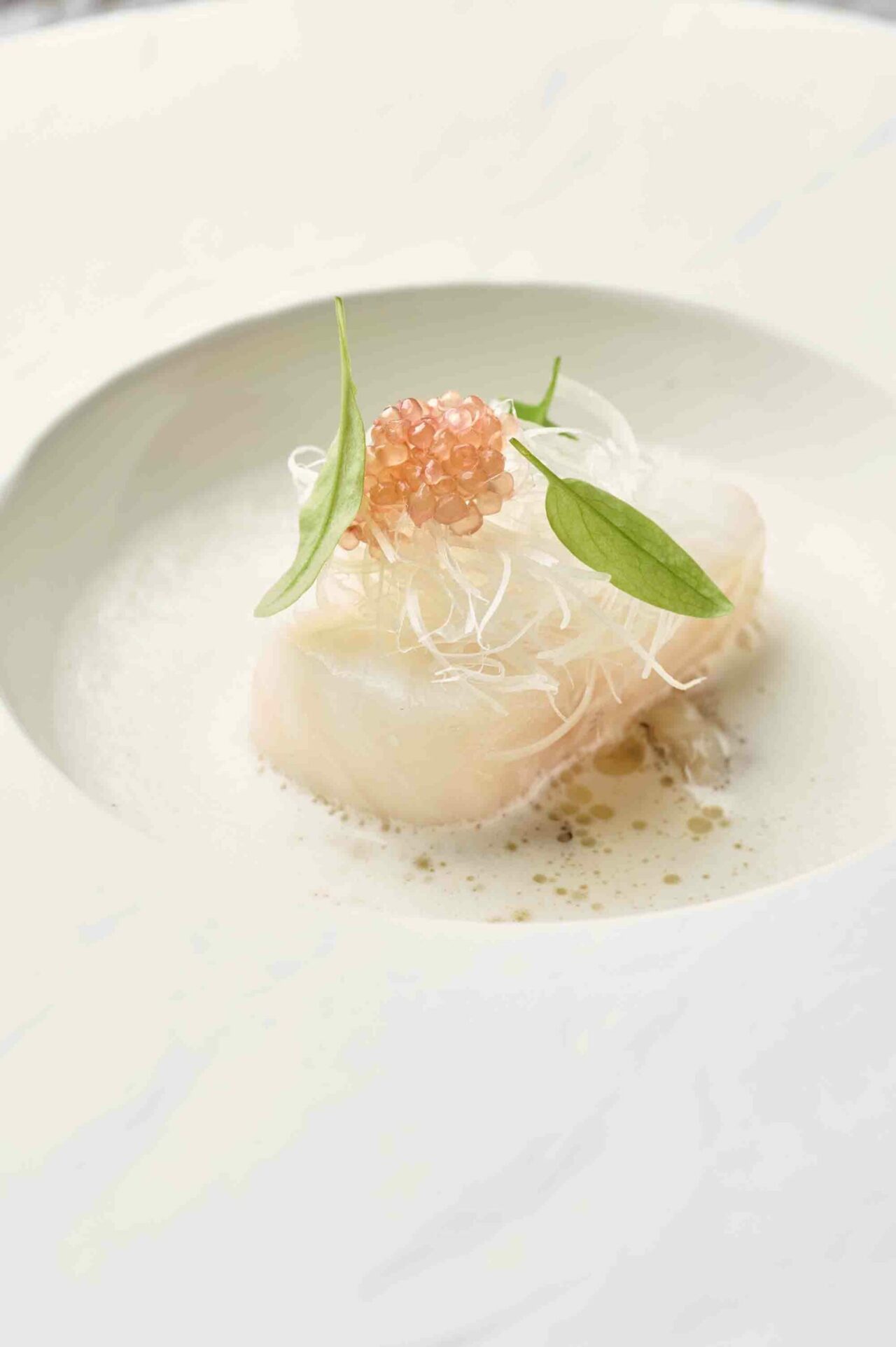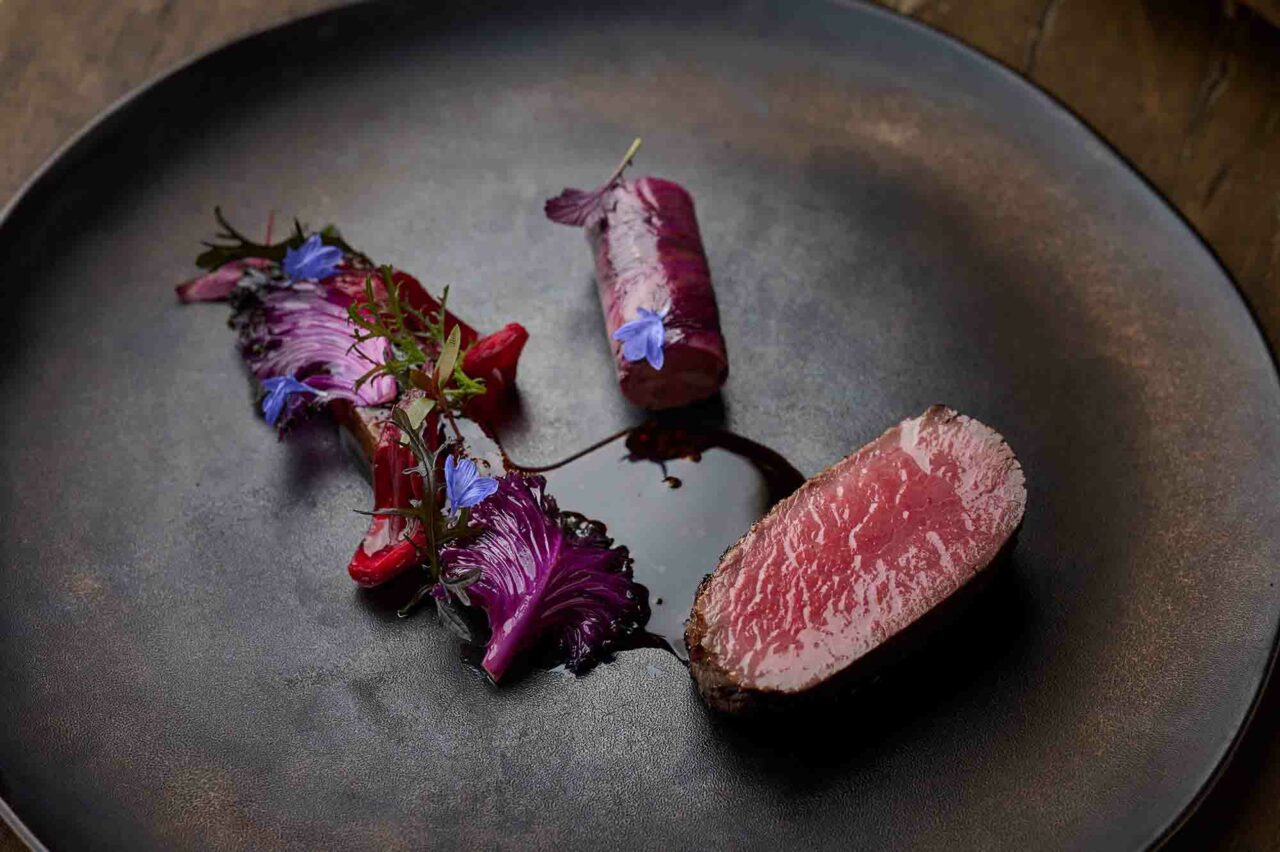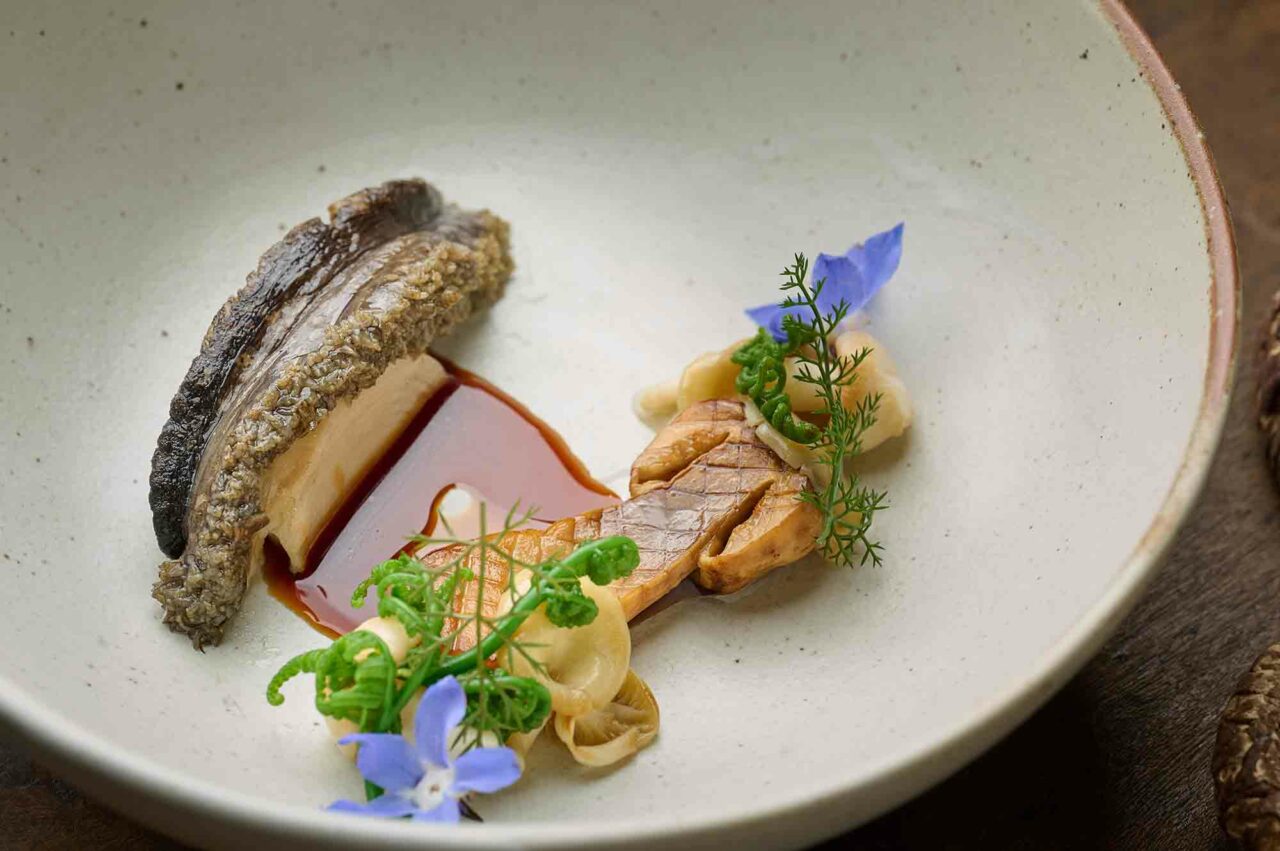 MUME
No. 28, Siwei Rd, Da'an District,
Taipei City, Taiwan 
Discover more of our selected destinations covering the best in dining, design and luxury in Taiwan, explore here.
Text: Joanna Kawecki
Images: Courtesy Mume Taipei