OGATA Paris
Japanese Craftsmanship & Culture Set Over 4 Floors in the Heart of Le Marais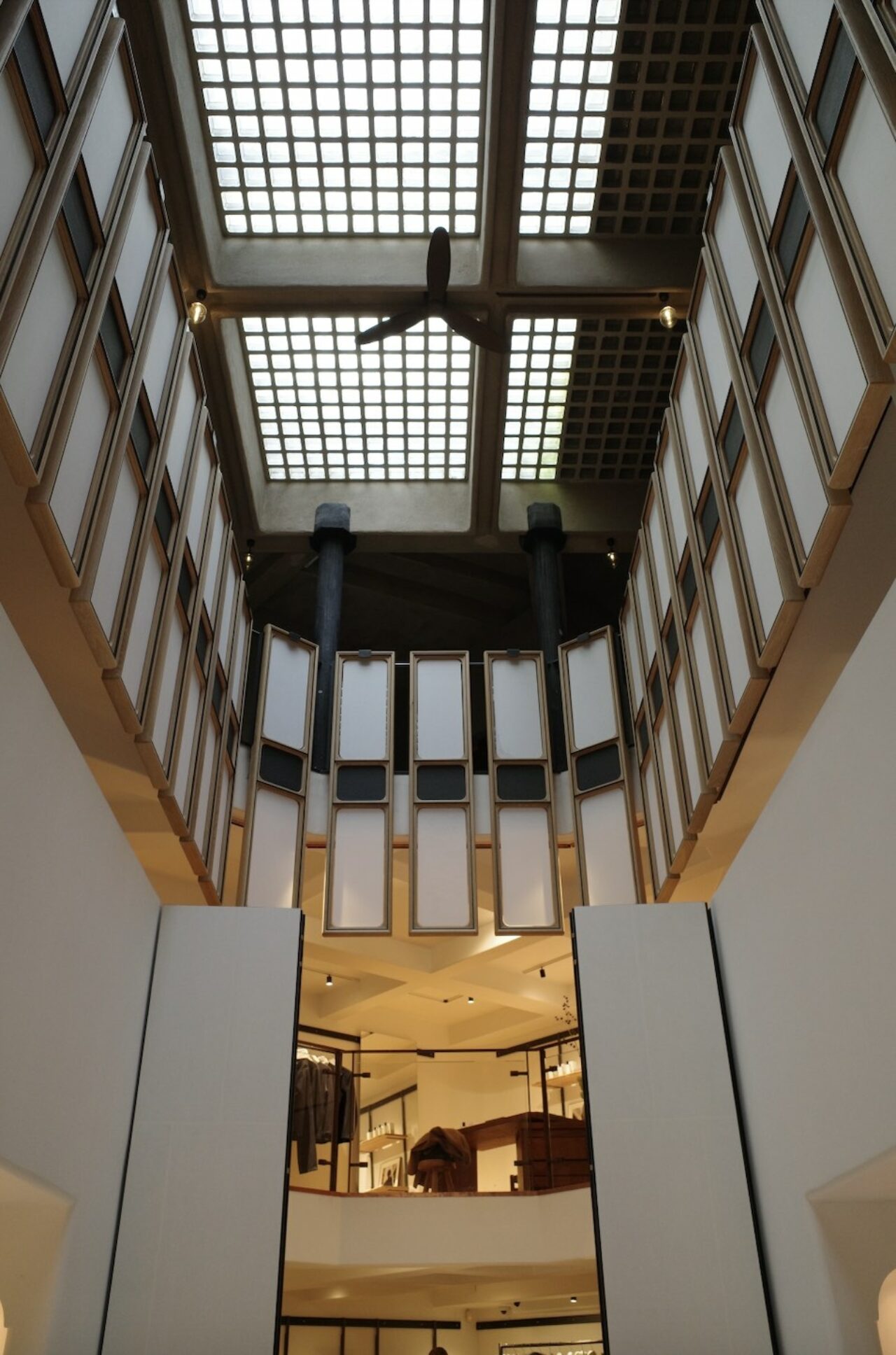 Set over four floors in a 17th century hôtel particulier on rue Debelleyme, OGATA Paris is a celebration of Japanese culture and craftsmanship, and a specific curation of this. Created by the vision of renowned Japanese designer Shinichiro Ogata, the building contains a tea salon, restaurant, incense store, gallery, boutique, atelier and soon, a floristry. 
OGATA Paris feels like a hidden gem amongst the well-walked streets of Le Marais. Situated in the most central area of Paris' most creative district, the buildings facade is unassuming and still only recognised by those in-the-know. Once uncovered, visitors come back time and time again. There is so much to discover, enjoy and learn; the teachings are all in the subtleties. 
Tirelessly perfected by 職人 shokunin (Japanese craftsperson whom are masters of their craft), purposeful objects and functional interiors are elegantly intertwined to provoke emotion when experiencing the OGATA spaces. The experience is hard to describe in words, but forever embedded in the subconscious.
Beauty and serenity unite with modernity at OGATA, where the best of Japanese craftsmanship is shared in a highly curated way. Everything in OGATA is selected and designed by Shinichiro Ogata and his design studio simplicity, such as furniture, interiors and private spaces. The designer's style DNA can be found everywhere, it's undeniably recognisable and highly revered among many. 
Four years in the making, OGATA Paris feels like stepping into the mind of Shinichiro Ogata; it's peaceful and in harmony with all of its contained elements. Ogata himself prefers to stay in the shadows, allowing Japanese craftsmanship to speak for itself. A true respect for materials and makers is in the foundations of his work; modest yet equally as powerful.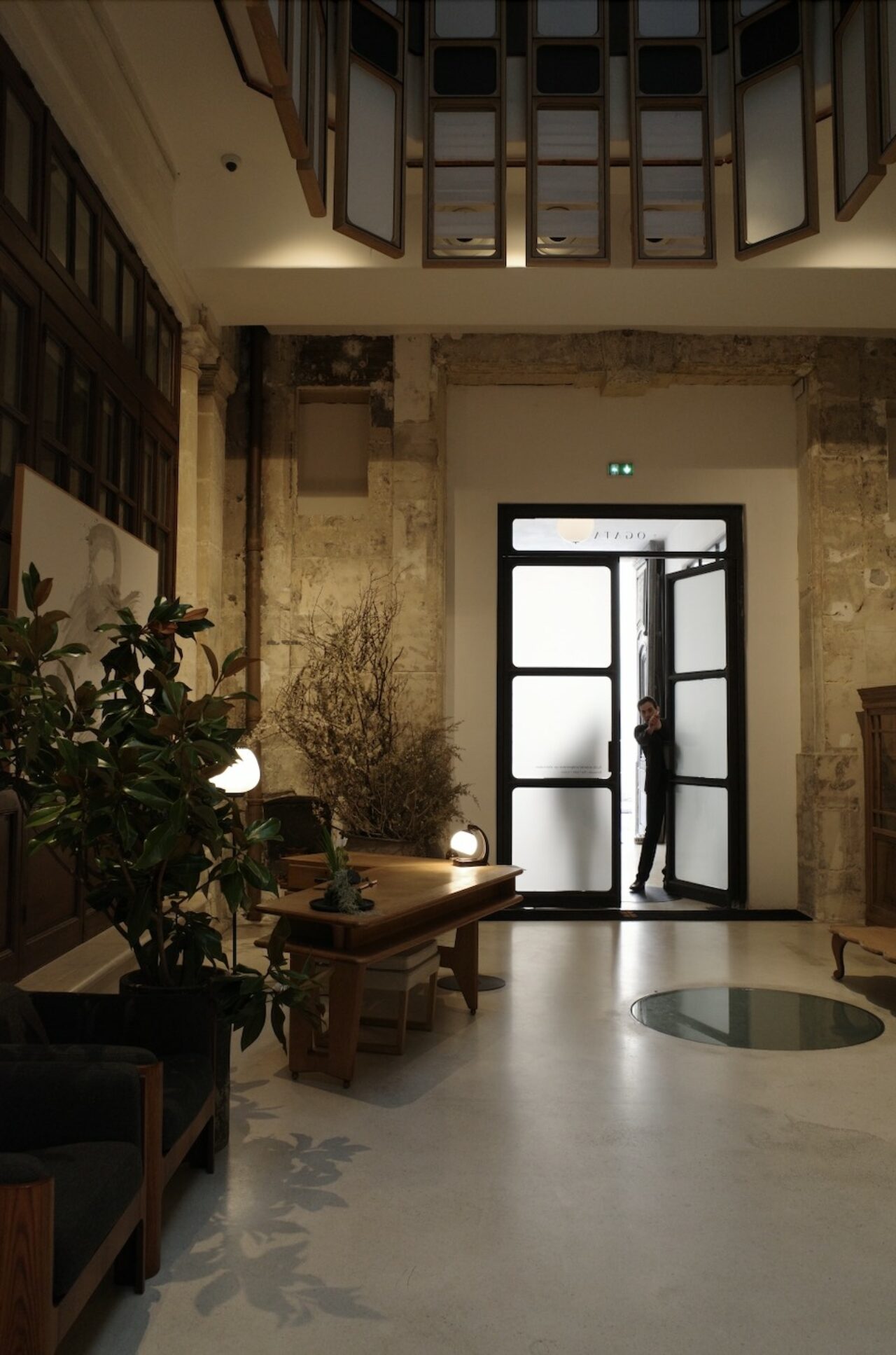 On the lower ground floor find sabō, a Japanese tea salon embracing the traditions of Japanese tea culture with a modern approach. A sitting here at sabō is a must for all Champ readers, the distillation of Shinichiro Ogata's approach can be found here. Through any of the tea experiences on offer, meditational stillness and refined beauty can be felt for a moment. 
All tea leaves are sourced with intent and served with purpose. Katsuhito Imaizumi, sabō's tea master straight from Tokyo, shares Shinichiro Ogata's love of connecting nature and people. Imaizumi san's work is his craft, and his technique is incomparable. His precision and artistry is hypnotising.
Cocktails, wine and champagne are also shared in this downstairs space after 6pm, where only vinyl records are played through a gramophone (bookings are essential).
Also found on the lower ground floor is KAORI, a space dedicated to fragrances and the art of 'listening' to incense. This tradition is more of an art form, and natural fragrances can evoke more than just emotion and memory, they create a whole new appreciation for the understanding of incense.
One hour sessions are available to book with experts that can create custom scents for individuals, based on memories and favourite experiences of the sitter. Using traditional tools, custom incense is created and presented in a custom Ogata pot (we absolutely love the clever packaging of this product). 
Kodo kit's are available to purchase, as are individual tools and cases, potentially the only place in Paris that sells them.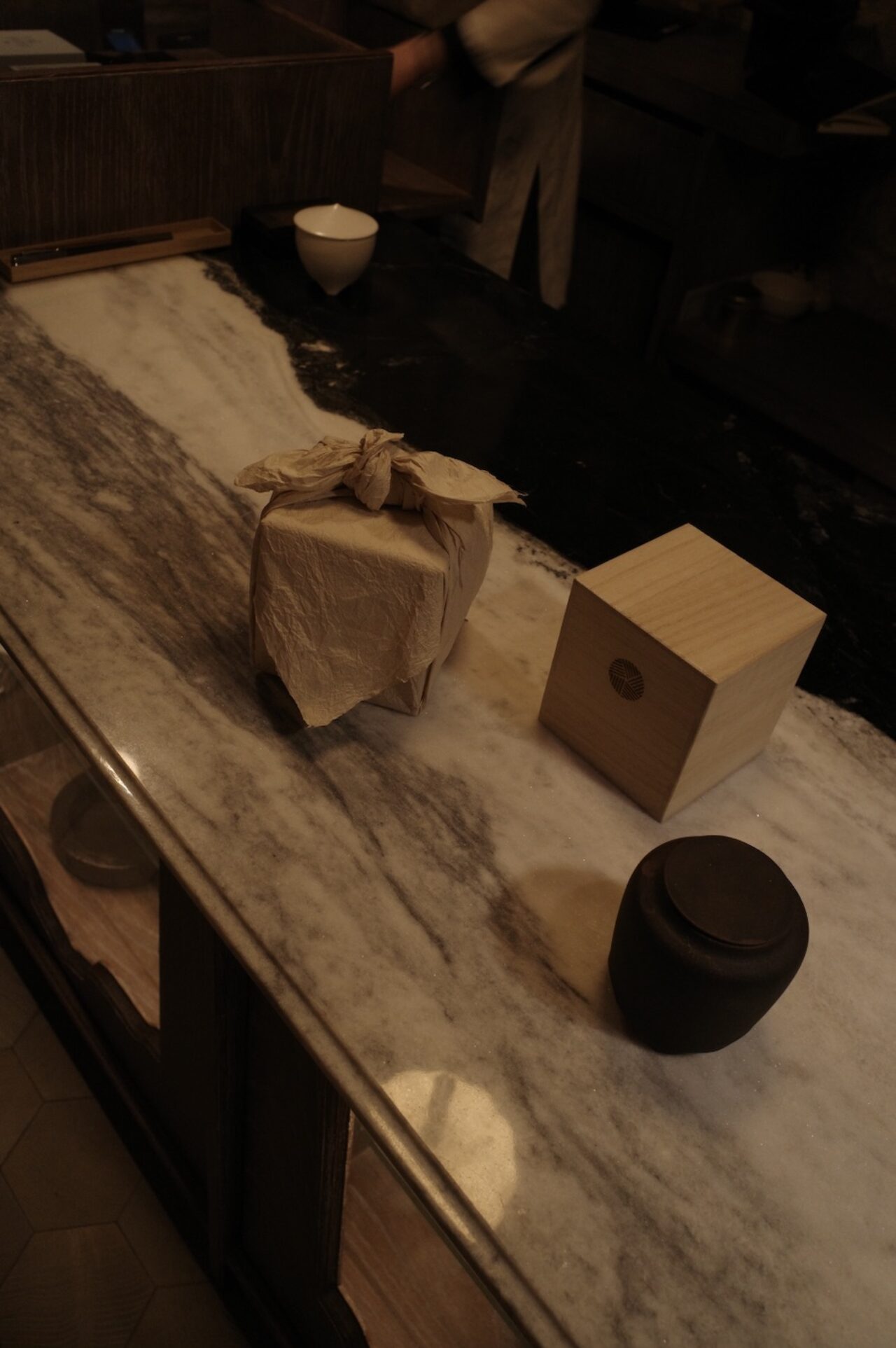 On OGATA Paris' ground floor, a boutique selling wagashi, tea and handcrafted wares is found next to the entrance. All sourced from Japan, everything from handcrafted lacquerware to ceramics can be admired and purchased. Rare teapots and seasonal wagashi are keys selects here, as is the wide tea selection from Japan (such as the Awa Bancha fermented green tea that we absolutely adore). Products are all made in partnership with Ogata and craftsmen, with many exclusive to OGATA Paris. 
From the display cards to the packaging, everything here is considered. Even the way guests flow through the space through crafted metal and glass doorways is pre-meditated. At the back of the store a soon-to-be floristry will open, a mix of ikebana and contemporary floristry and styling. Opening in November, the space called Nenge will reinterpret the use of natural materials for display.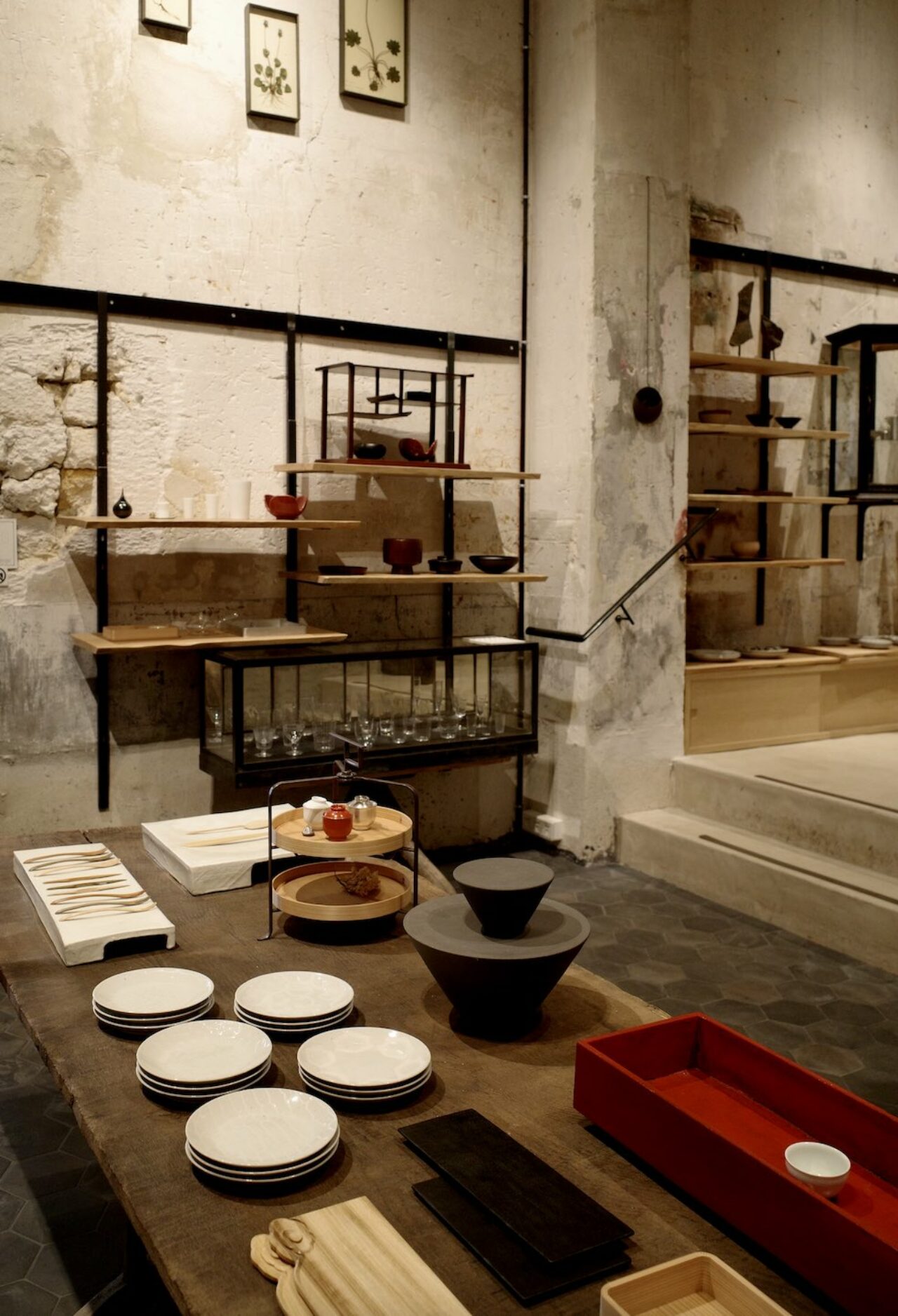 On another side of the ground floor extending to the first, the atelier and gallery showcase selected designers with a mutual appreciation for quality materials and the way they can be used expressively. 
Kyoto gallery Shibunkaku has selected works exhibited here, from Japanese painting and calligraphy to postwar and contemporary art (featuring artists such as Yoshi Inoue.
OGATA Restaurant is found on the top floor, where seasonality is celebrated in artfully-crafted culinary experiences. Japanese cuisine made with French produce presents the best an ingredient has to offer, evoking all the senses through seasonal changes in produce. 
Shinichiro Ogata himself has approved every dish, and hand-selected special tableware for every plating. Ogata's finest furniture design is found throughout the restaurant, where tatami-lined seating and handcrafted wooden tables celebrate materiality in the space.
For those that have already visited Yakumo Saryo in Tokyo, the experience can only be described by the fond memory. OGATA Restaurant is much the same.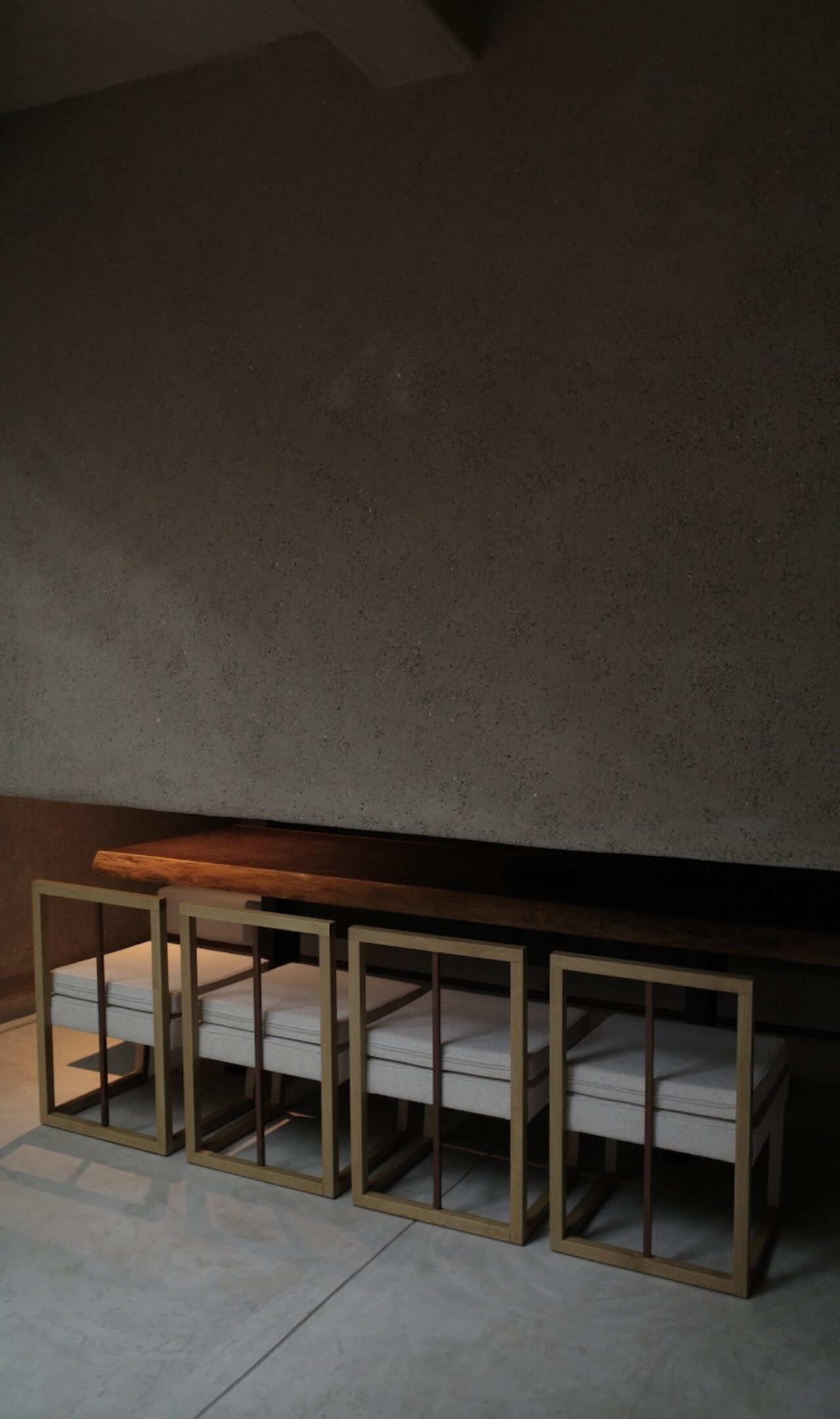 Entering the world of Shinichiro Ogata and experiencing his passion and respect for Japanese materials and craft, all in the centre of Paris, is truly a cultural experience. The space is unlike anywhere else in the world, and for this reason a must visit on any occasion. 
If visitors to OGATA Paris can come away with a new appreciation for the materials and objects in their daily life, Ogata's philosophy and work has made an impression. Curating the objects we keep, or what we consume, can all lead to a life led with simplicity. 
Text: Monique Kawecki
Images: As credited, OGATA Paris and Champ Magazine©