SCHAULAGER
The Unassuming Contemporary Art Gallery Designed By Herzog & de Meuron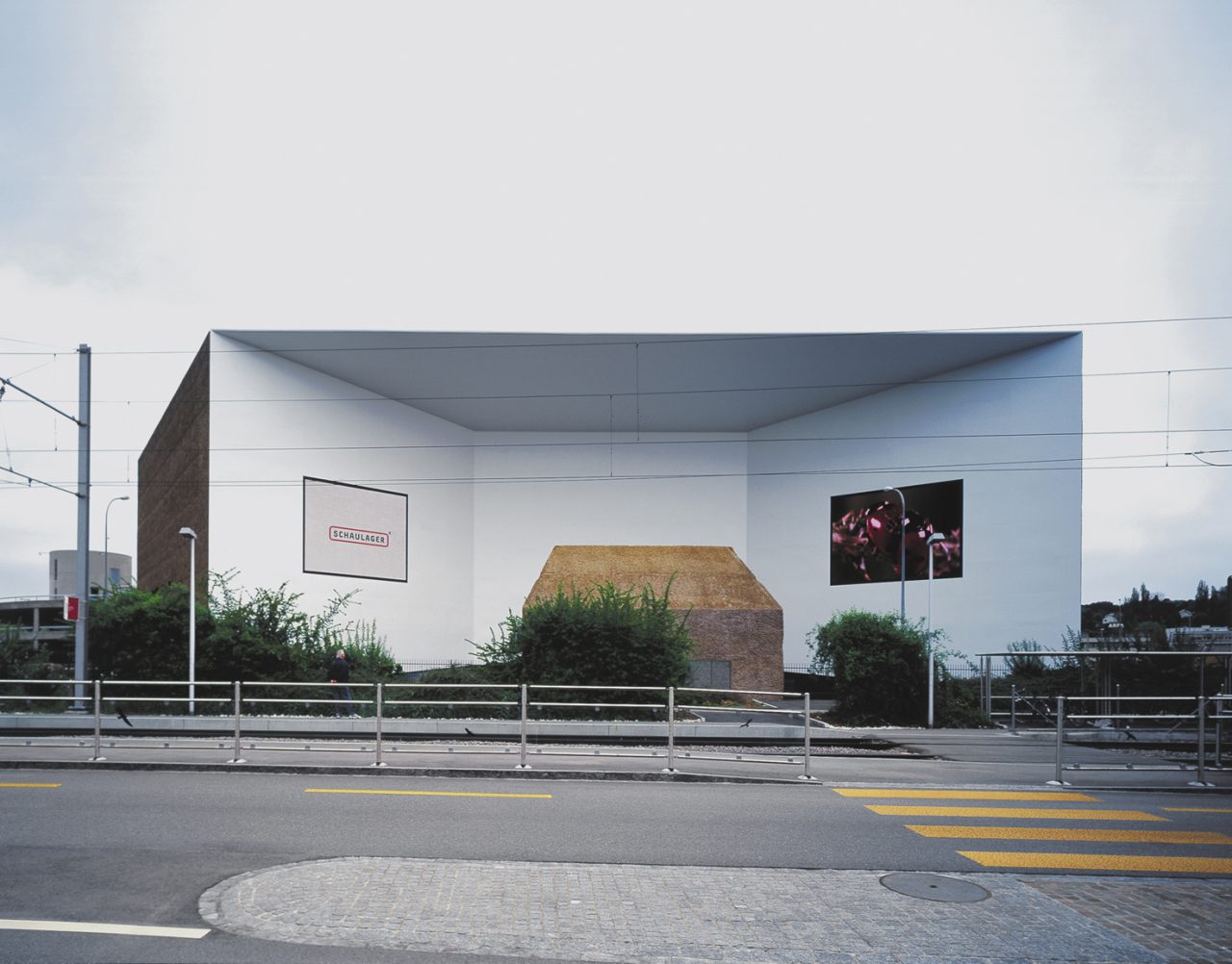 On the outskirts of Basel in Switzerland, lies an extraordinary contemporary art gallery: the Schaulager. With an equally-as extraordinary story of how it came to fruition, its inception came from the idea to build a warehouse for the open storage of contemporary art that would aim to conserve, research and disseminate. In 1998, Maja Oeri realised the issue and began to change the medium of which the art was displayed by going back to the foundations of the project – an art institution that is "neither museum nor traditional repository". Oeri coined the building a Schaulager – which translates to 'viewing ware- house'.
The concept was to showcase art of different mediums and have them on display unconventionally in a less museum-like space. The Emanuel Hoffman Foundation was established in Basel, Switzerland in 1933 by Maja Hoffmann-Stehlin to commemorate her late-husband's commitment to contemporary art. Their collection began to grow to such an extent that there was so much art, and not enough space for the pieces to be stored in a nurturing environment as originally intended. Together with Maja Oeri (current president of the Emanuel Hoffman Foundation) and the Schaulager, where almost the entirety of the collection is now held and exhibited.
In 2000, construction began with commissioned architects Herzog & de Meuron, along with Dr. Theodora Vischer appointed as director to take on the project on a property acquired in an area mostly devoted to warehouses in the "Dreispitz" section of Müchenstein/Basel. The building is an airy, massive block with an interior built to resemble an atrium-like atmosphere. The aesthetic is an earthy, stable, heavy-looking polygonal building which appears to be a block of stone. The entrance has a gatehouse with a gabled roof in the entry courtyard space with minimal interiors, neutral in tones apart from panelled fluorescent lighting fixtures, with the wooden and cement ceilings and floors creating a nice backdrop amongst the floor to ceiling glass looking out onto the outdoor viewing area.
Three generations have built a solid collection with works from Klee and Max Ernst, to more contemporary work by Andy Warhol, Bruce Nauman and John Baldessari. The Foundation's collection boasts seventy years of acquisition of mediums from paintings, drawings, installations, video projects, film and sculpture from 150 artists, over a monumental 7,250 square metres of public art storage, offices, and entertainment spaces.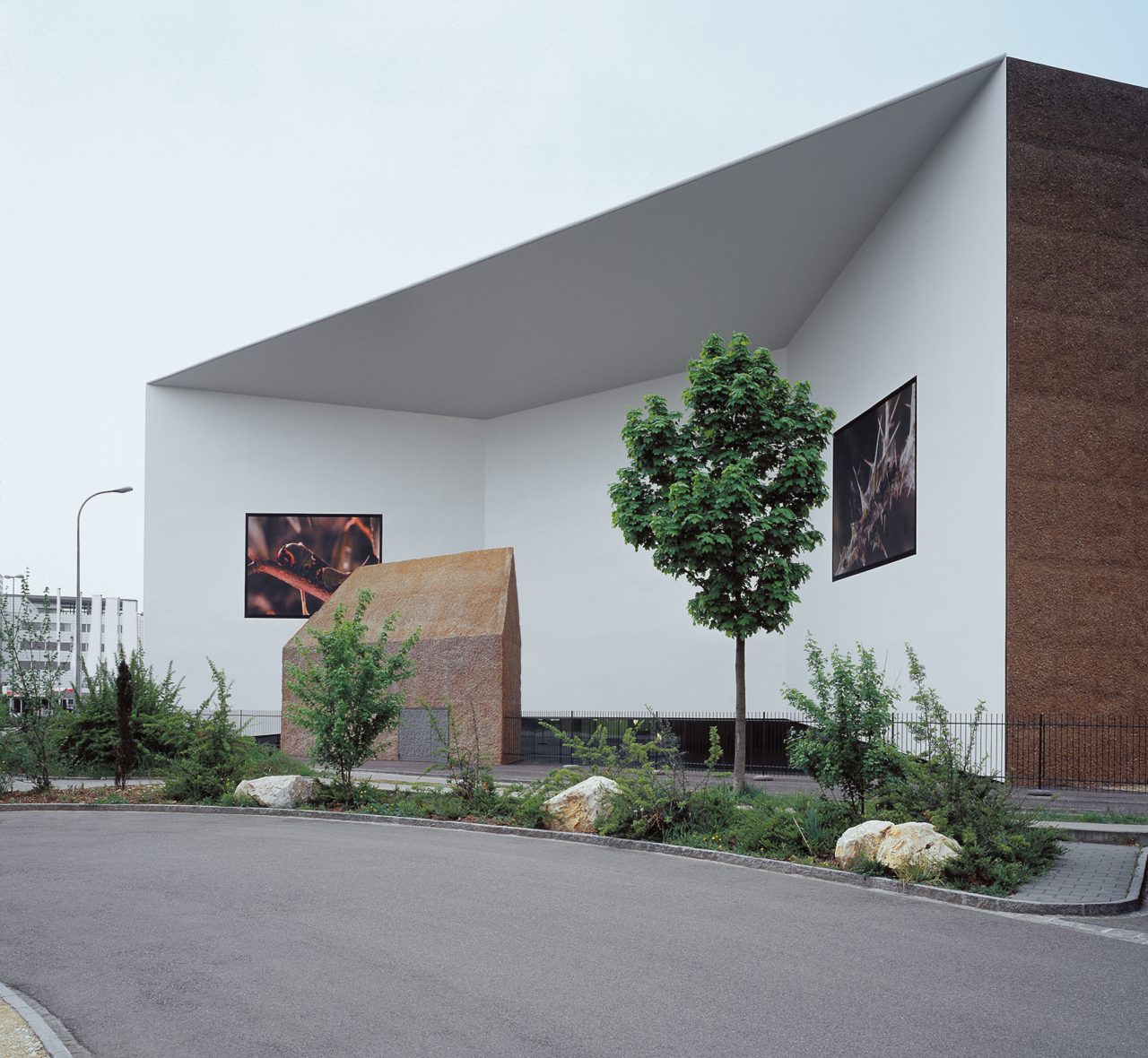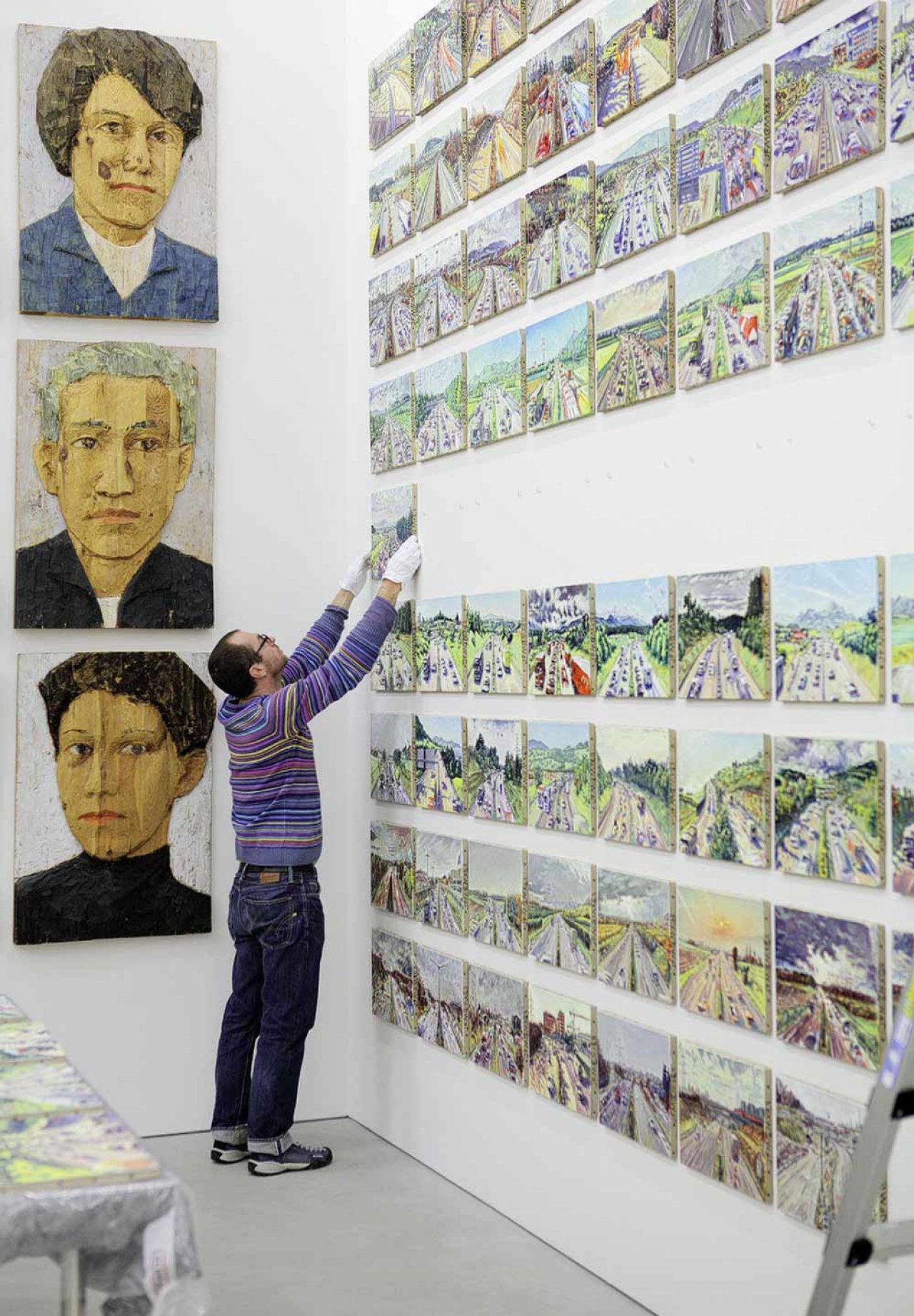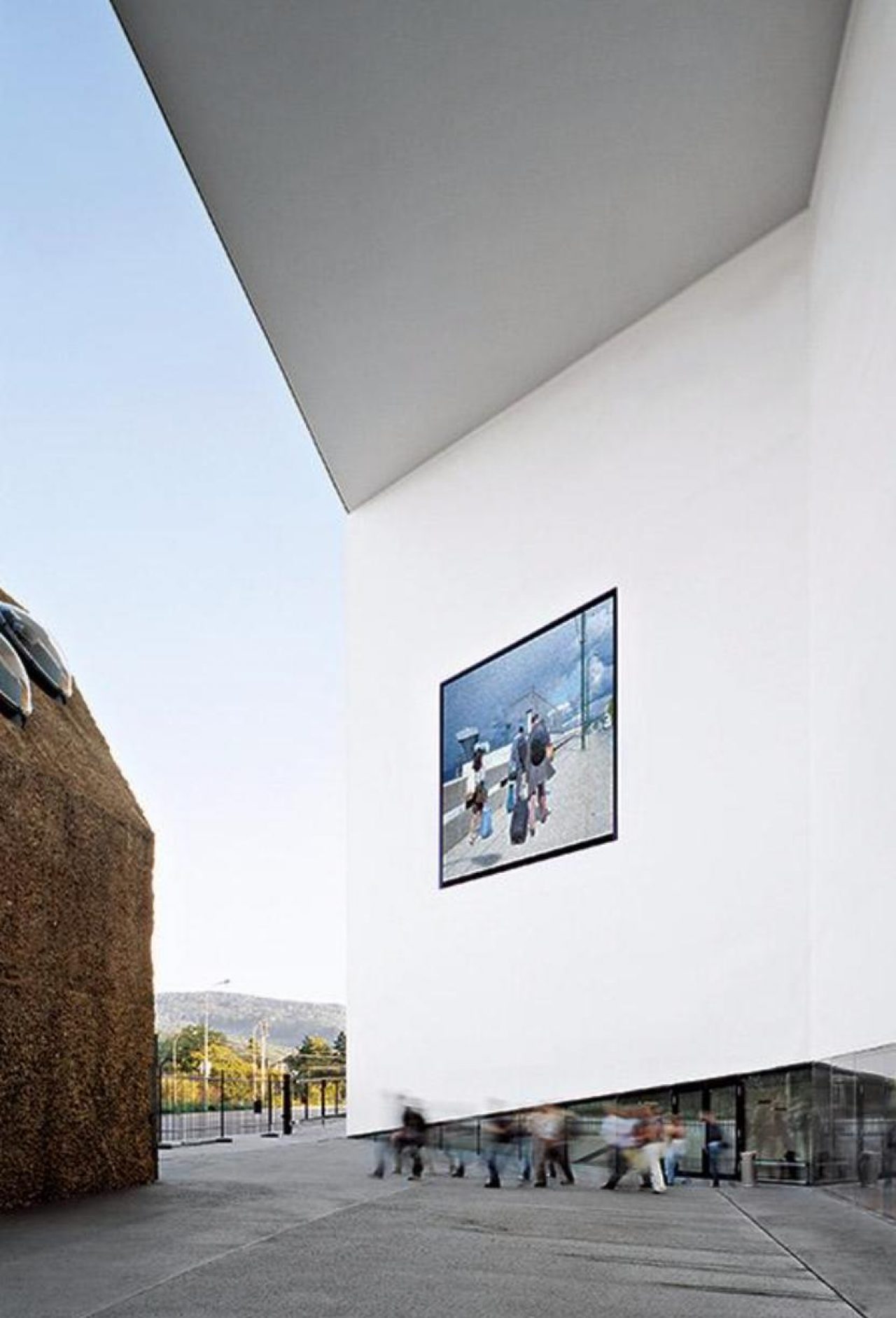 Ruchfeldstrasse 19
4142 Münchenstein, Basel
Switzerland
#Champ_Basel