SHIROIYA HOTEL
24 Hours In One of Japan's Best Art & Design Hotel Destinations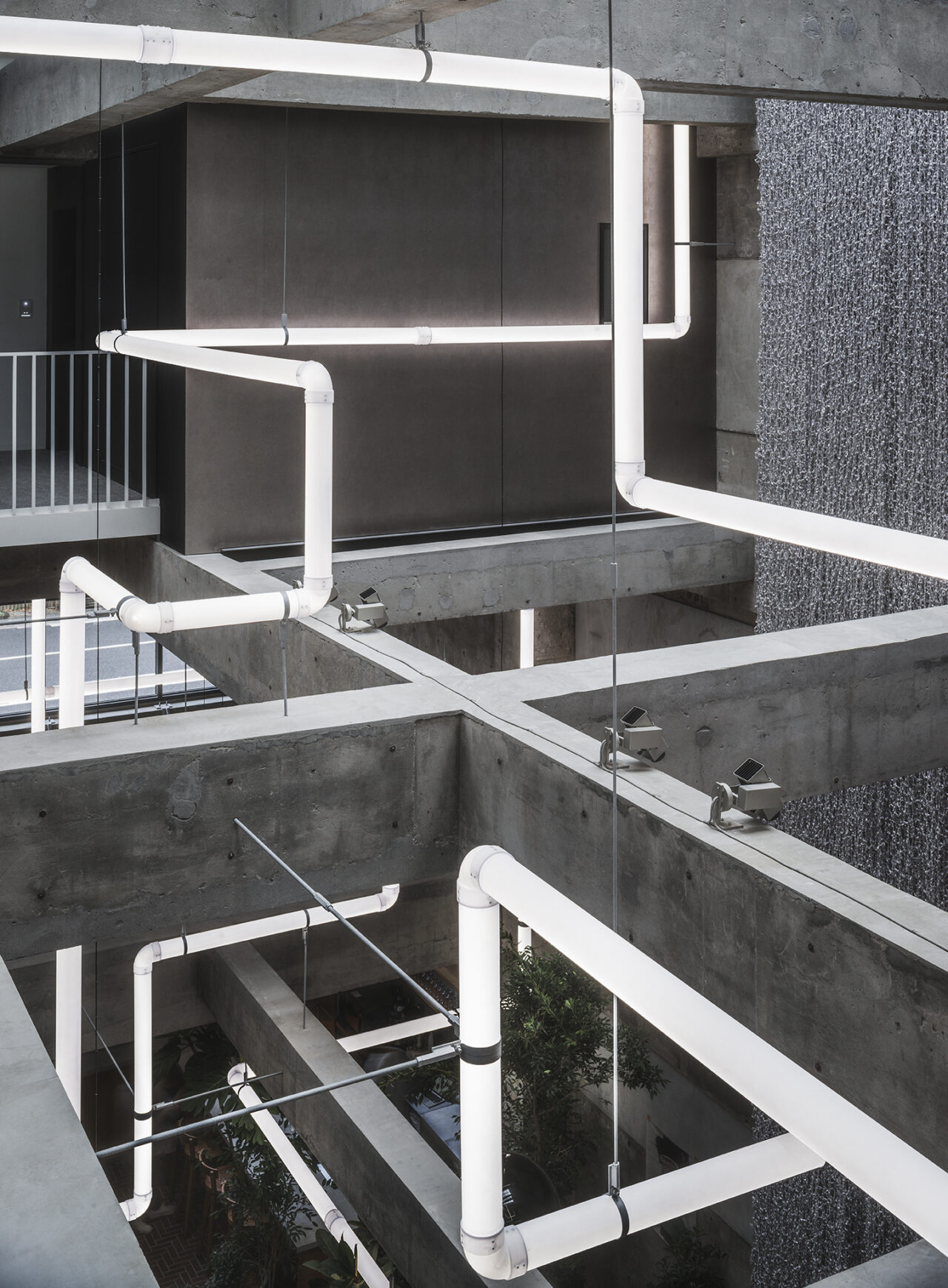 In Japan's Gunma prefecture, the quiet city of Maebashi has been radically revived with an abundance of creativity in the form of Shiroiya Hotel, a new art and design hub for both locals and visitors alike. 
Along an unassuming main road, find Shiroiya Hotel's vibrant energy welcoming guests with bold signage by American conceptual artist Lawrence Weiner emblazoned across the front. Art, design, cuisine and wellness are the heart here. Through the philosophy of mebuku (where good things grow) and an aim to heighten all five senses through an all-encompassing space, Shiroiya Hotel is one of a kind.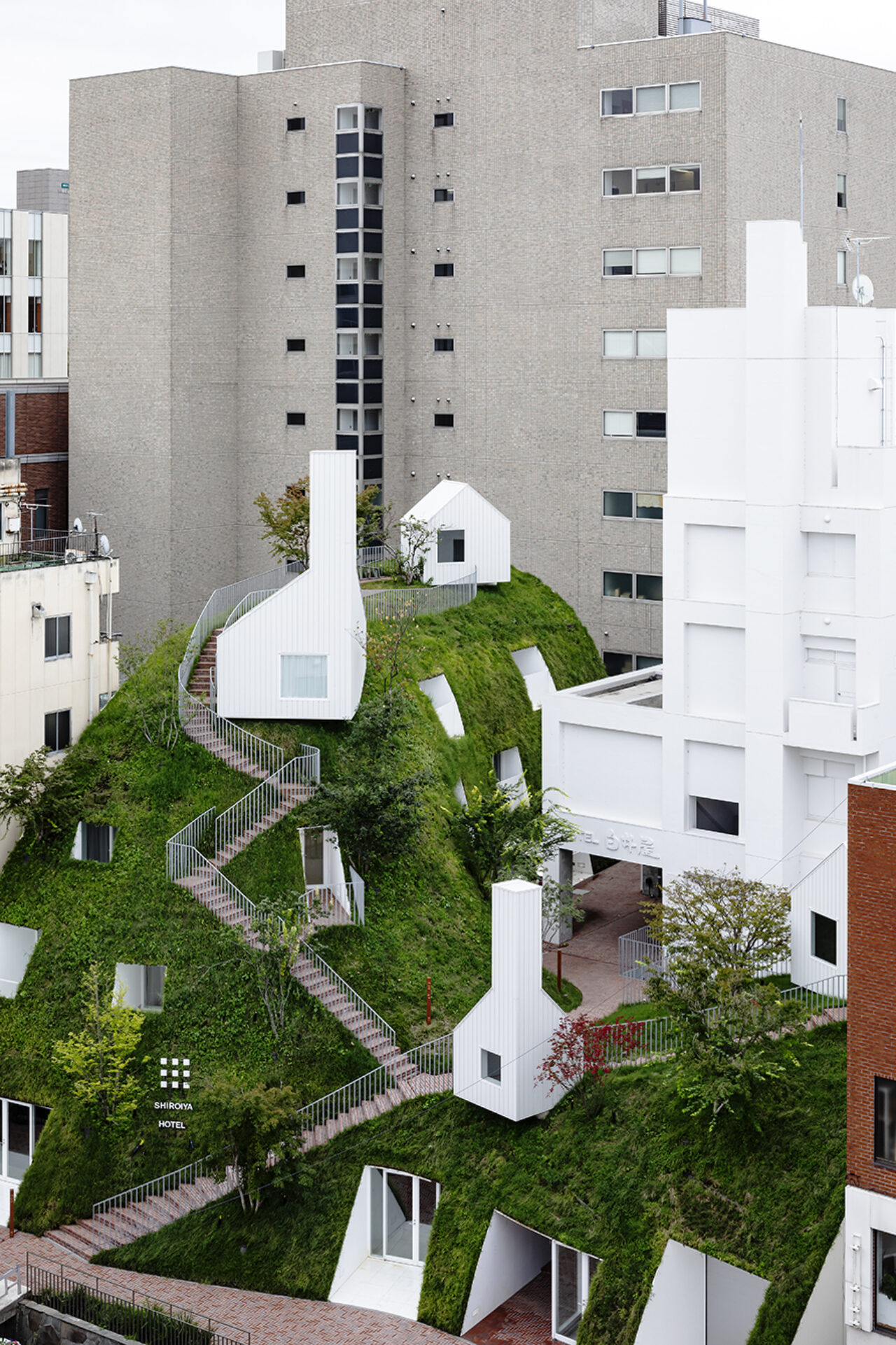 As a former ryokan hotel building from the 1970's, it was saved from demolition and given new life through a transformation that saw the involvement and collaboration of Japan's leading architects, artists and creatives over six and a half years in the making. Architect Sou Fujimoto oversaw the original building's entire renovation, referenced as the Heritage Tower, alongside a charming new additional structure found in the form of the neighbouring Green Tower housing additional guest rooms, a Japanese tea room, an exclusive weekend-only bar, and a Finnish sauna perched atop it's grassy and hilly mound. There are also a mist sauna and a bedroom sauna in the Green Tower.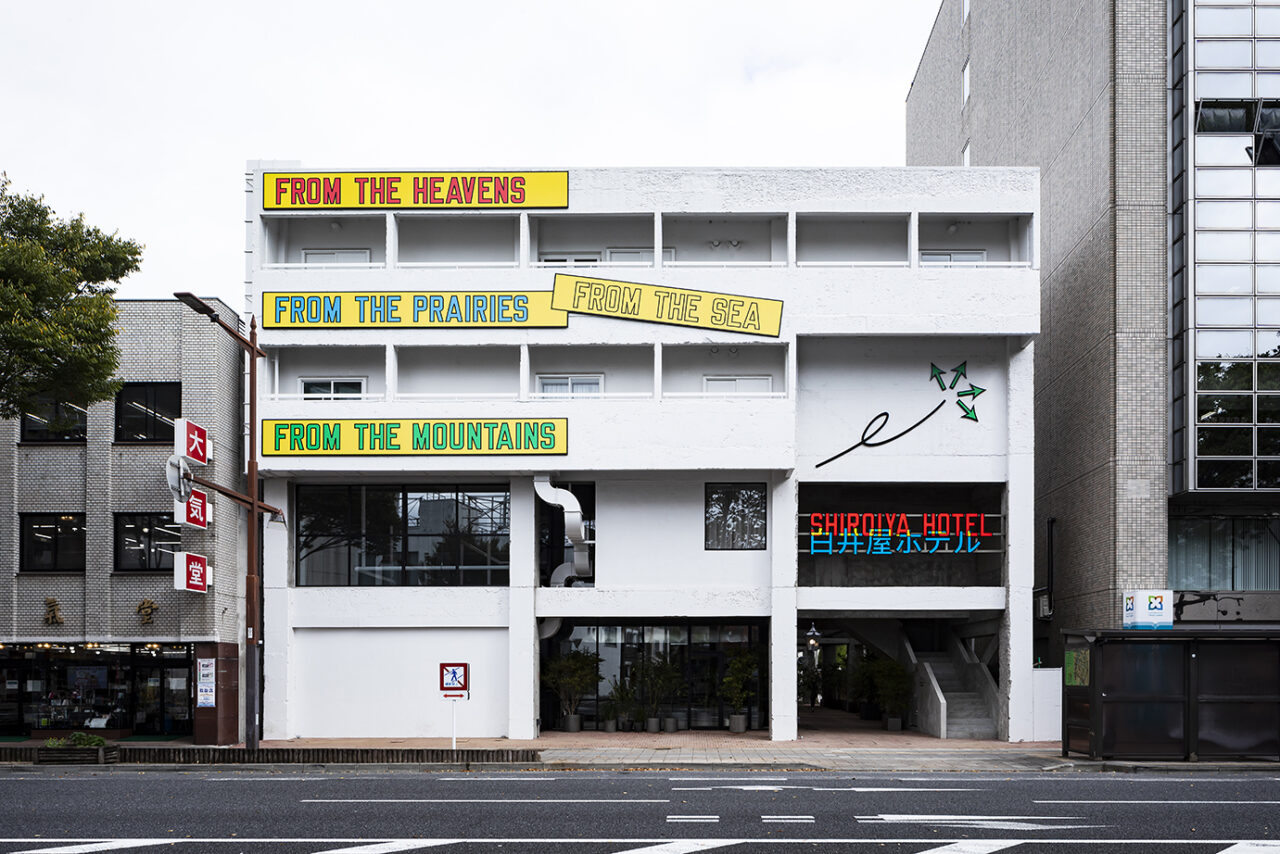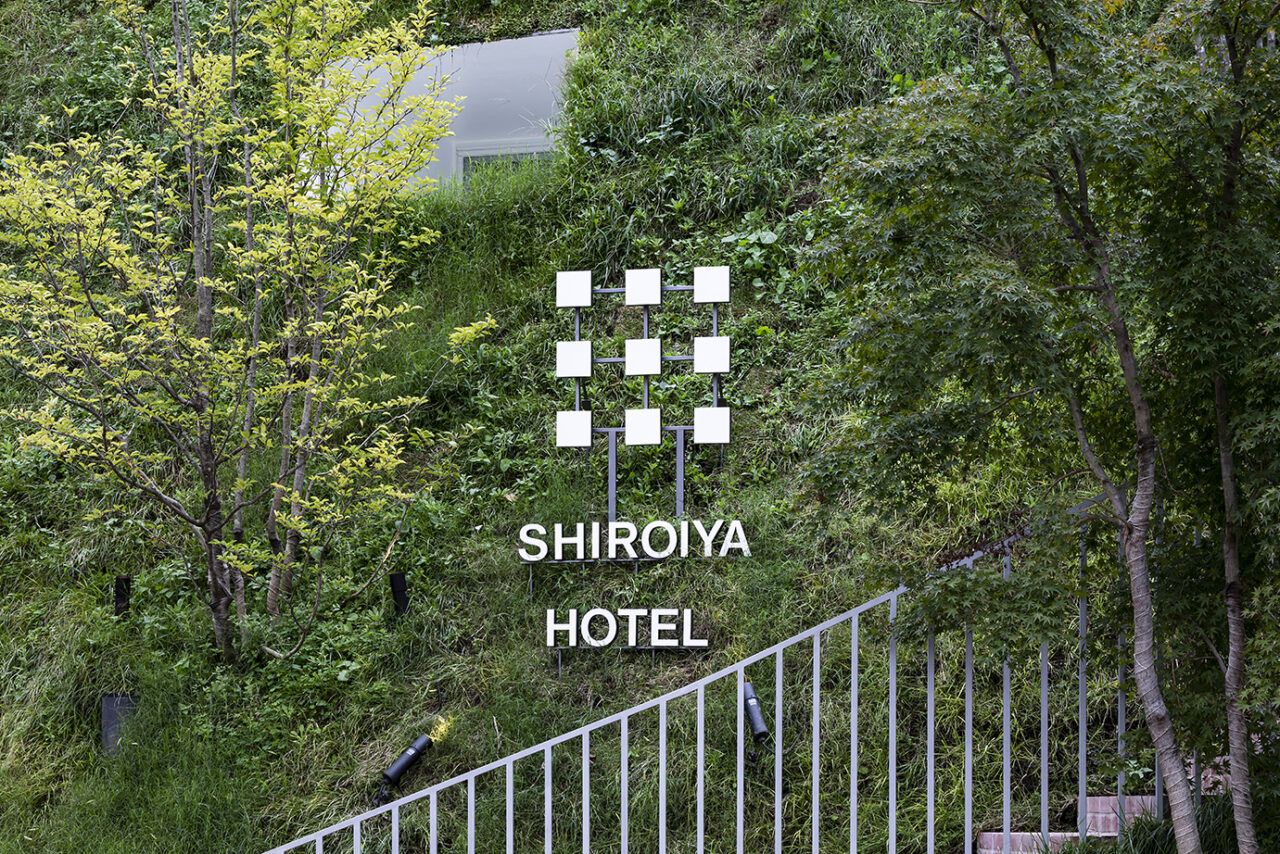 Across 2565sqm of space, the hotel is a perfect mix of heritage and contemporary. By revealing the original raw concrete interior and championing it in its pure form, architect Sou Fujimoto aimed to merge the site's historical context reimagined with a modern look. The central all-day dining cafe is where it all begins. Look up, and you'll notice the expanse of the hotel. To expose all four levels of the entire building and its structure, Fujimoto intentionally designed a new footbridge and stairs that connect to each floor. Complimenting the starkly grey, concrete pillars and exposed beams, find textile designer Yoko Ando's stunning custom-designed grey hanging textile alongside Argentinian artist Leandro Erlich's interweaving LED piping Lighting Pipes installation. The hotel's all-day dining cafe space 'the LOUNGE' is found submerged amongst a plethora of greenery coordinated by plant experts SOLSO, with furniture and lighting by internationally acclaimed brands. Female staff uniforms are artworks in themselves adorned by Lawrence Weiner's words (produced by GraphPaper's Minami Alpha), and even the hotel elevator has been transformed with artwork by Japanese contemporary artist Kenzo Onoda.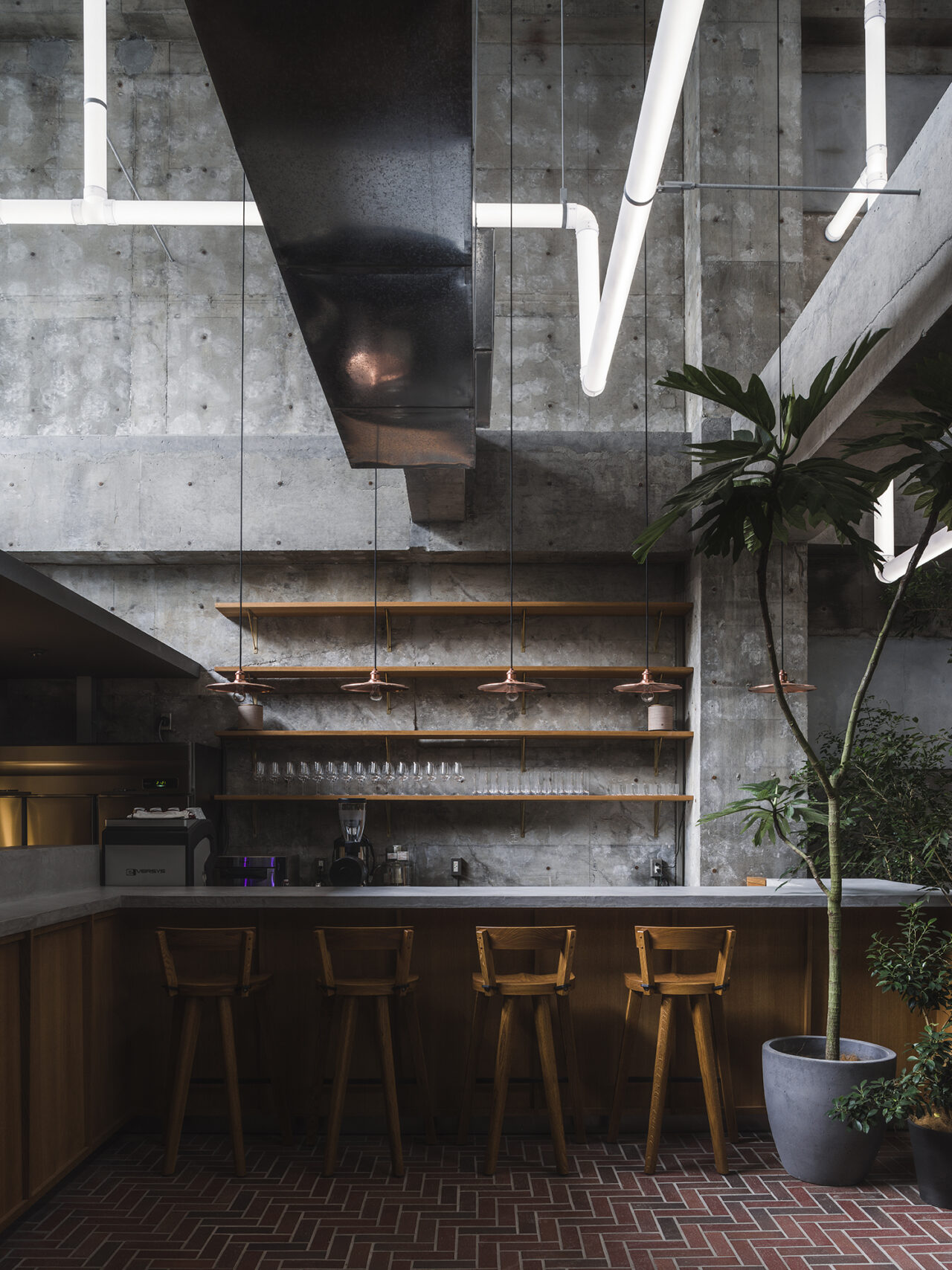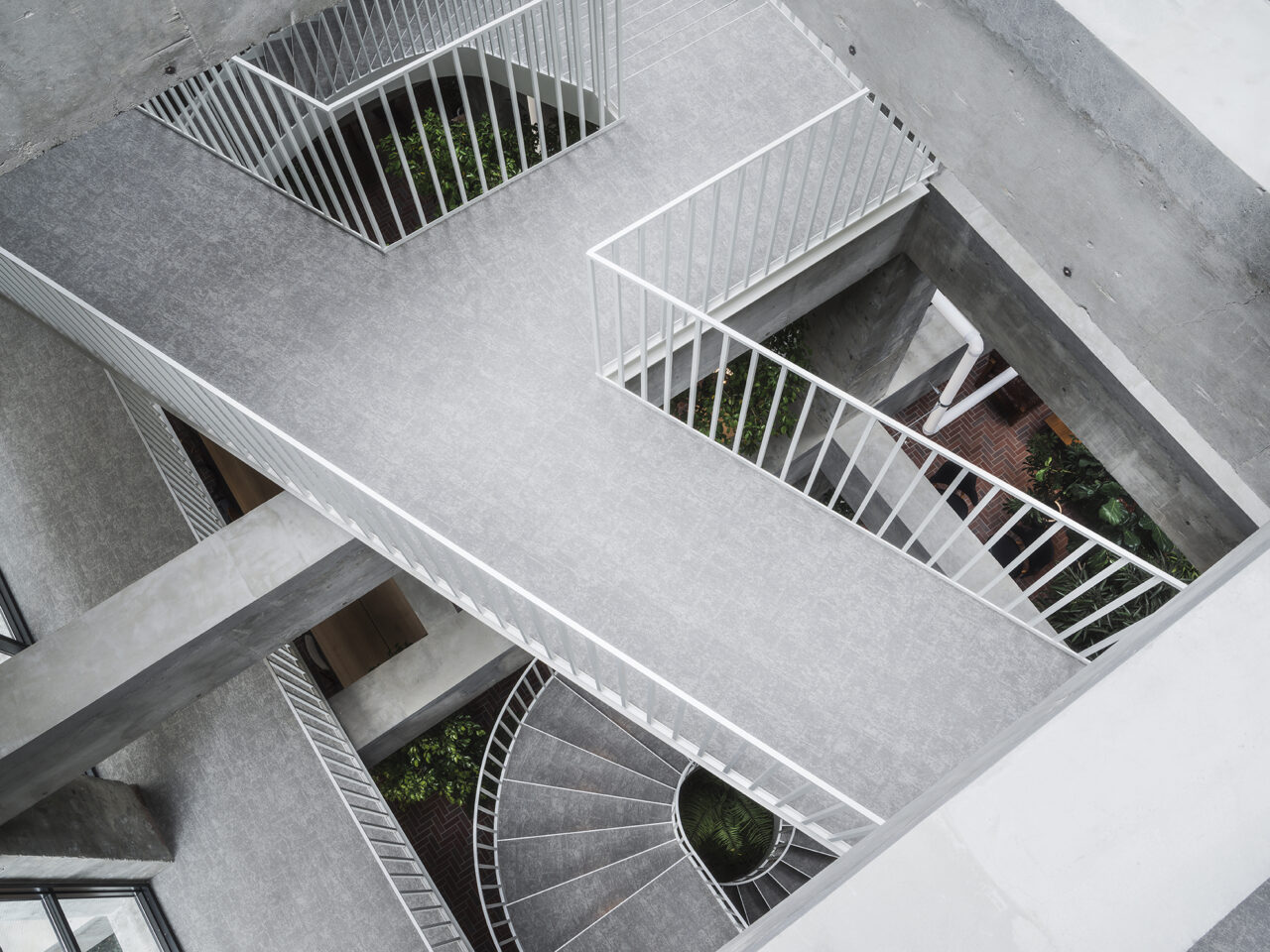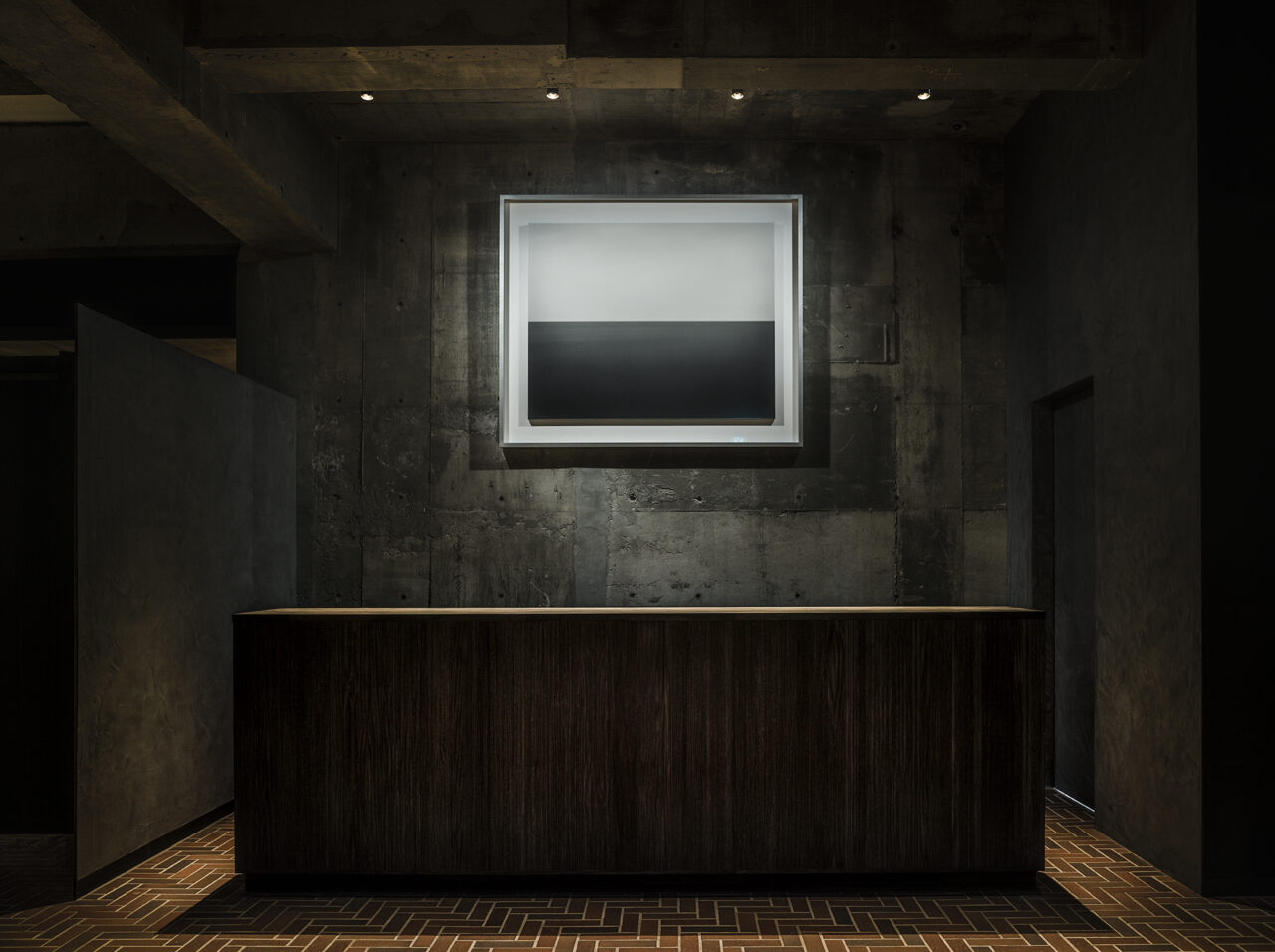 ROOMS
With just 25 guest rooms, Shiroiya Hotel allows you to sleep within artworks and original furniture designs from Sou Fujimoto to paintings by British artist Ryan Gander. 8 guest rooms are found within the Green Tower and 17 rooms are located within the Heritage Tower — from Junior Suite, Executive to Deluxe and Superior. Each feature original artworks and original, interior design by Fujimoto himself, to special rooms designed by Jasper Morrison, Michele de Lucchi, Leandro Erlich and Sou Fujimoto. The Jasper Morrison Room is a meditational affair, completely clad in timber and internally spacious, including a large hinoki wooden bath. Whilst the compact Leandro Erlich Room allows you to sleep directly under the artist's expansive Lighting Pipe brass artwork. Created through extensive conversations with Shiroiya Hotel's owner, these specially-designed rooms can certainly be proclaimed as one of a kind.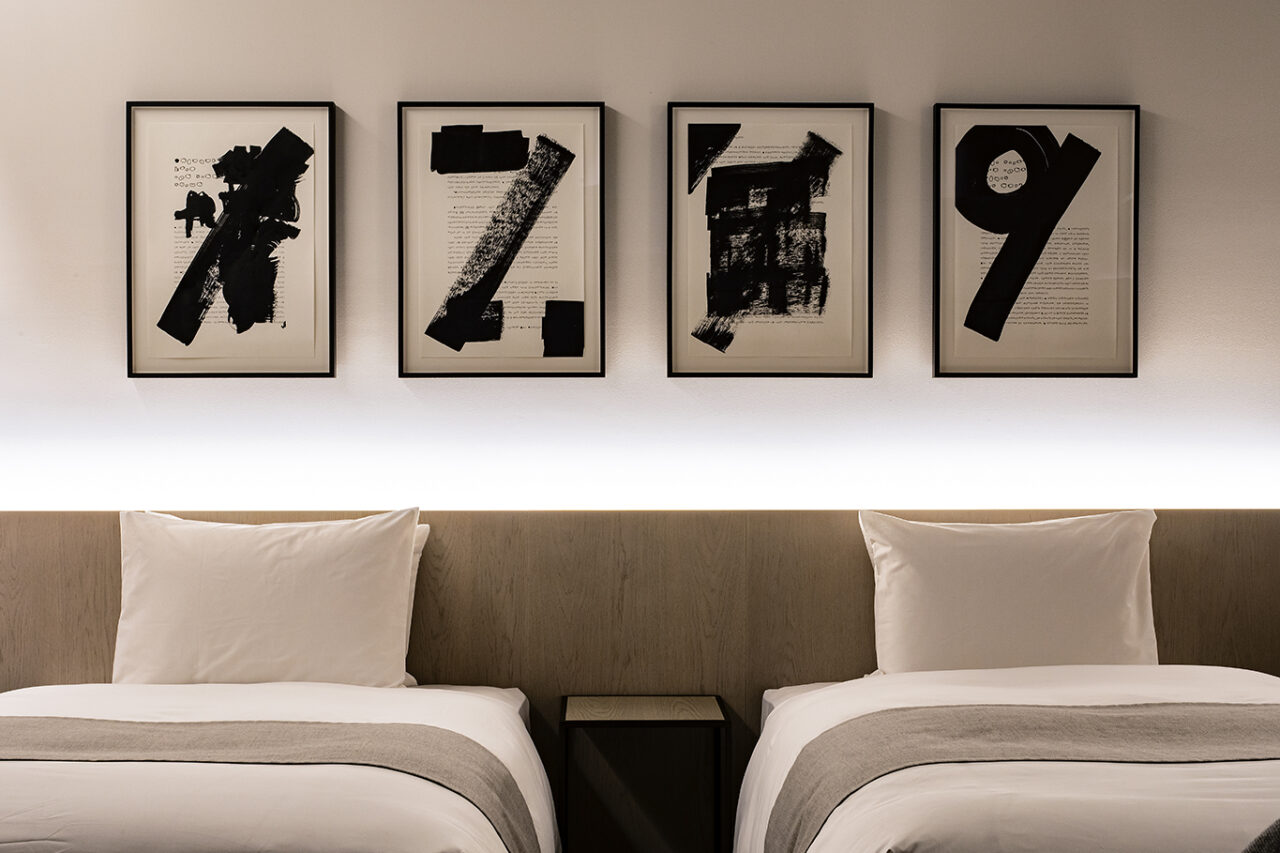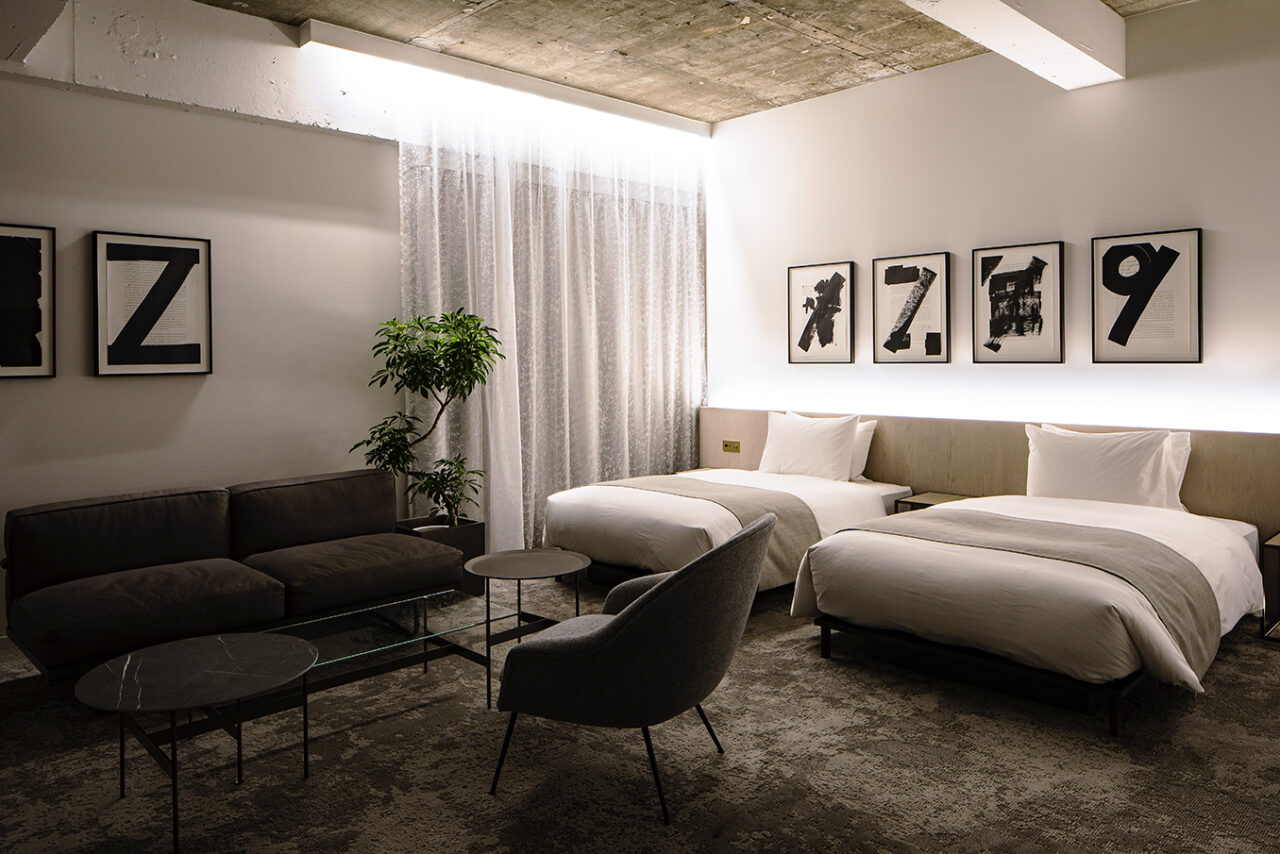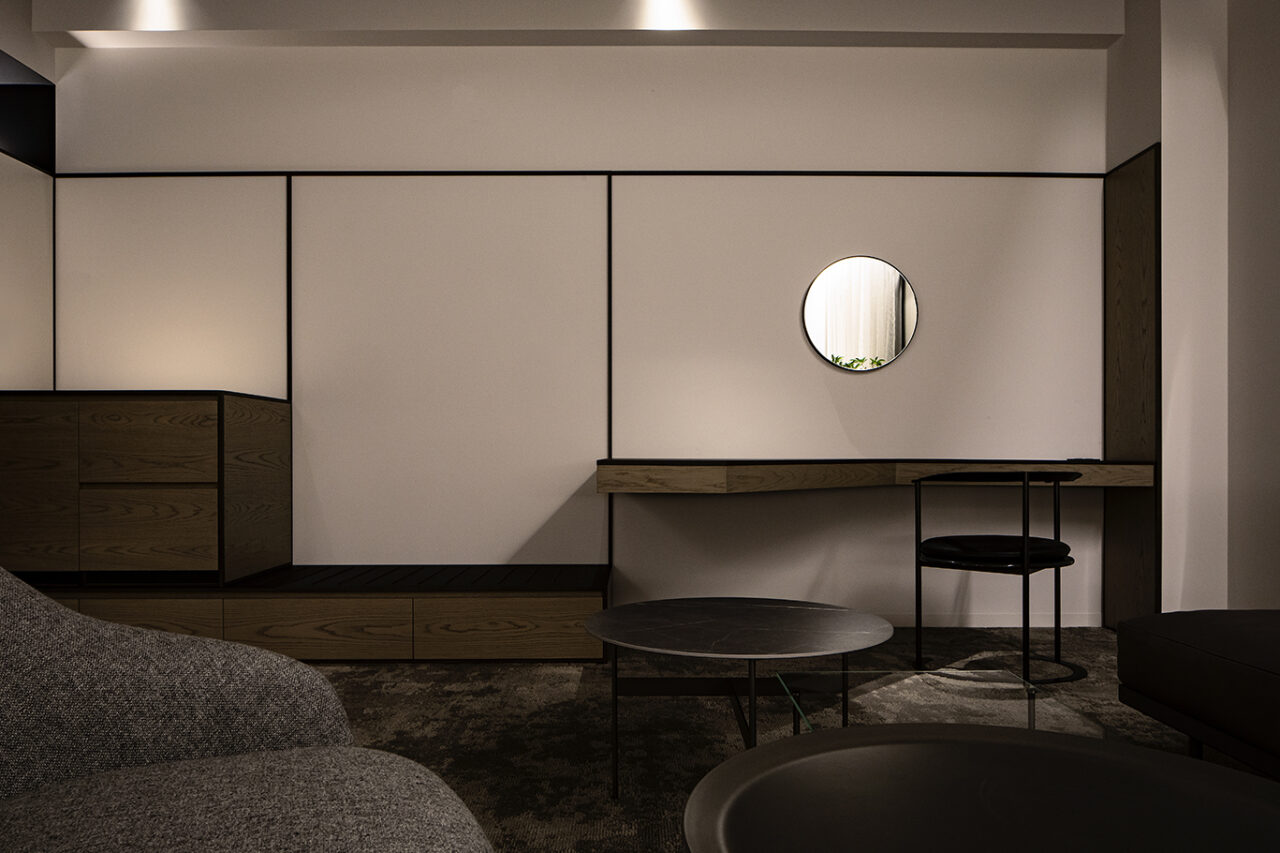 SAUNA
Requiring reservation in advance due to limited capacity, find a Finnish sauna and mist-sauna (available also to non-guests), and a flat-bed sauna (exclusive to guests only) positioned atop the hotel's Green Tower. Alongside art and design, Shiroiya Hotel take the art of well-being seriously, with these gorgeously-designed all-timber, authentic saunas. Surrounded by an immaculately-kept grass mound maintained by Obayashi-san (the gardener of architect Terunobu Fujimori's architectural projects and founder of E-Soil), the saunas are holistic, unique gems.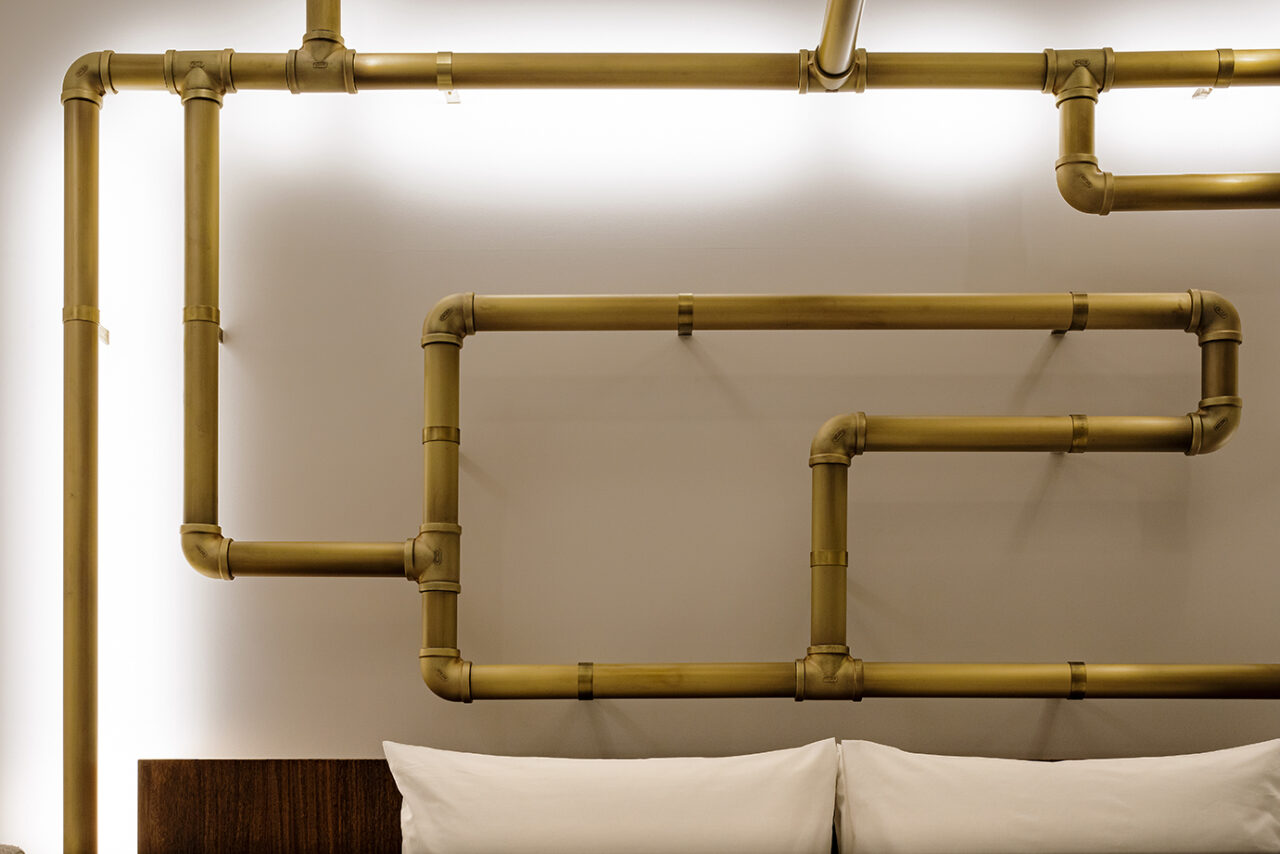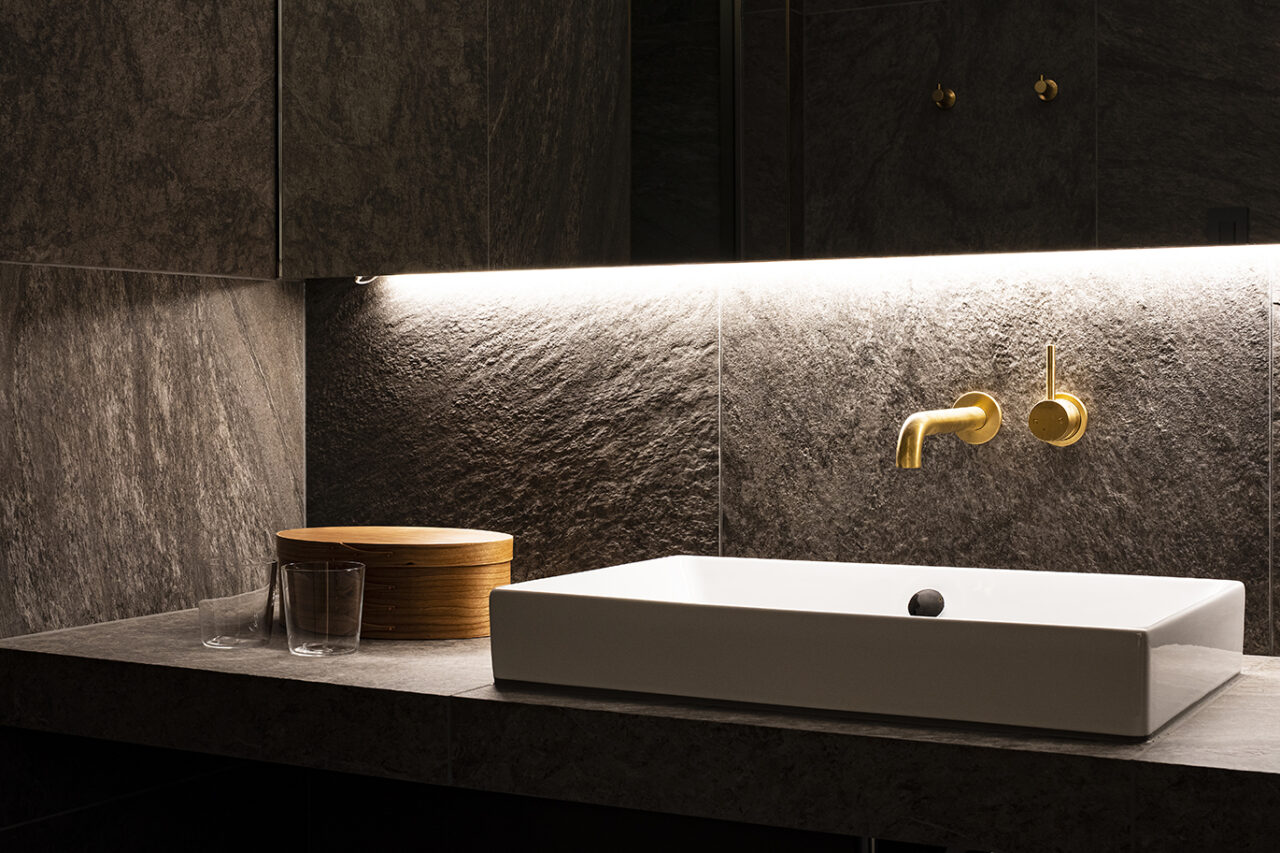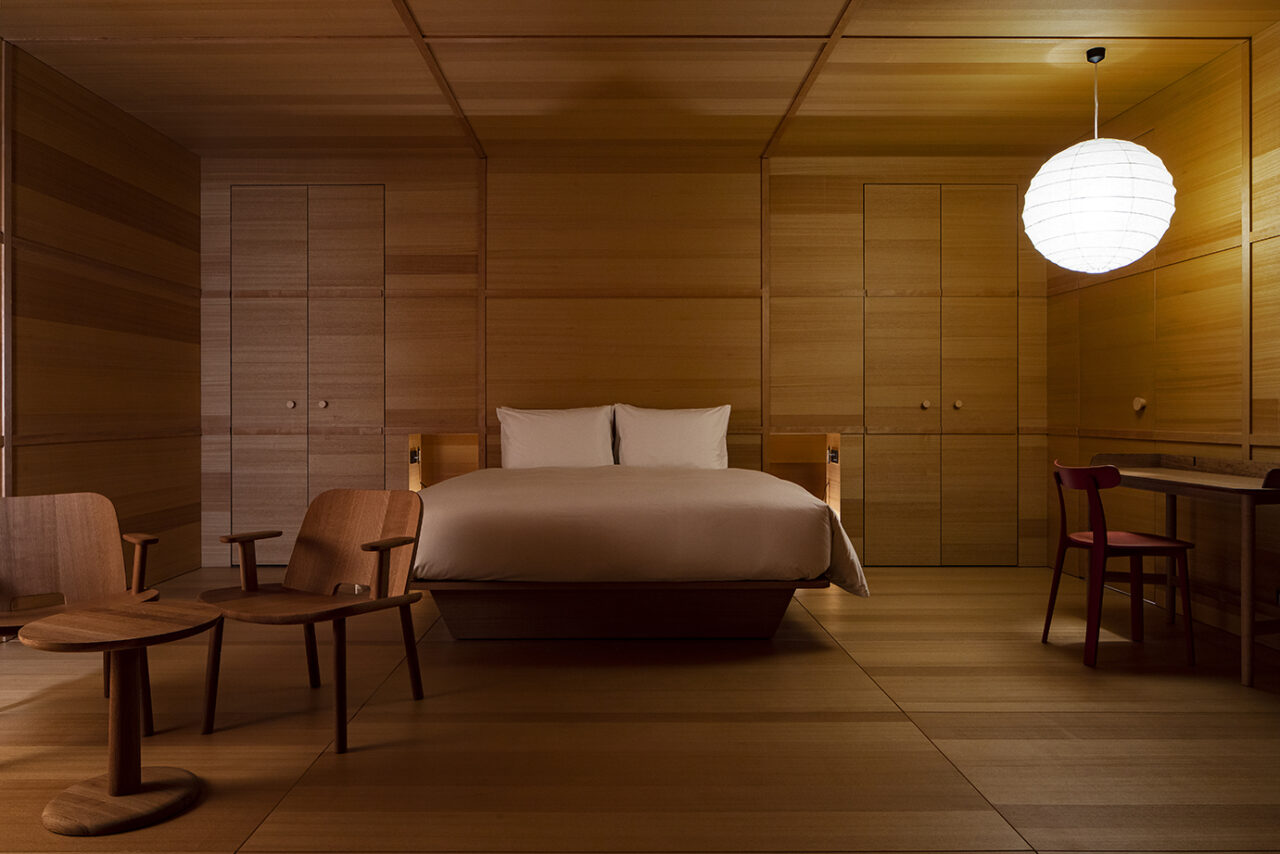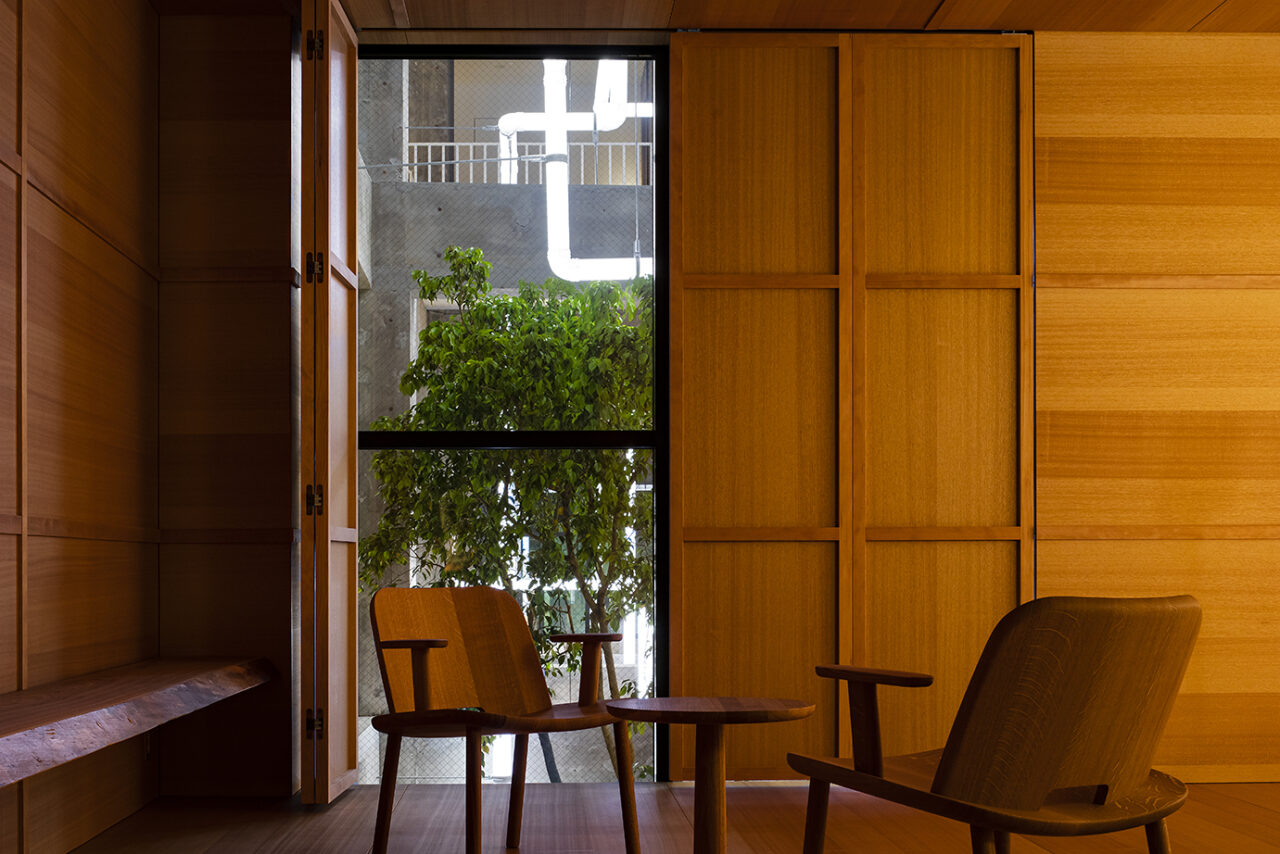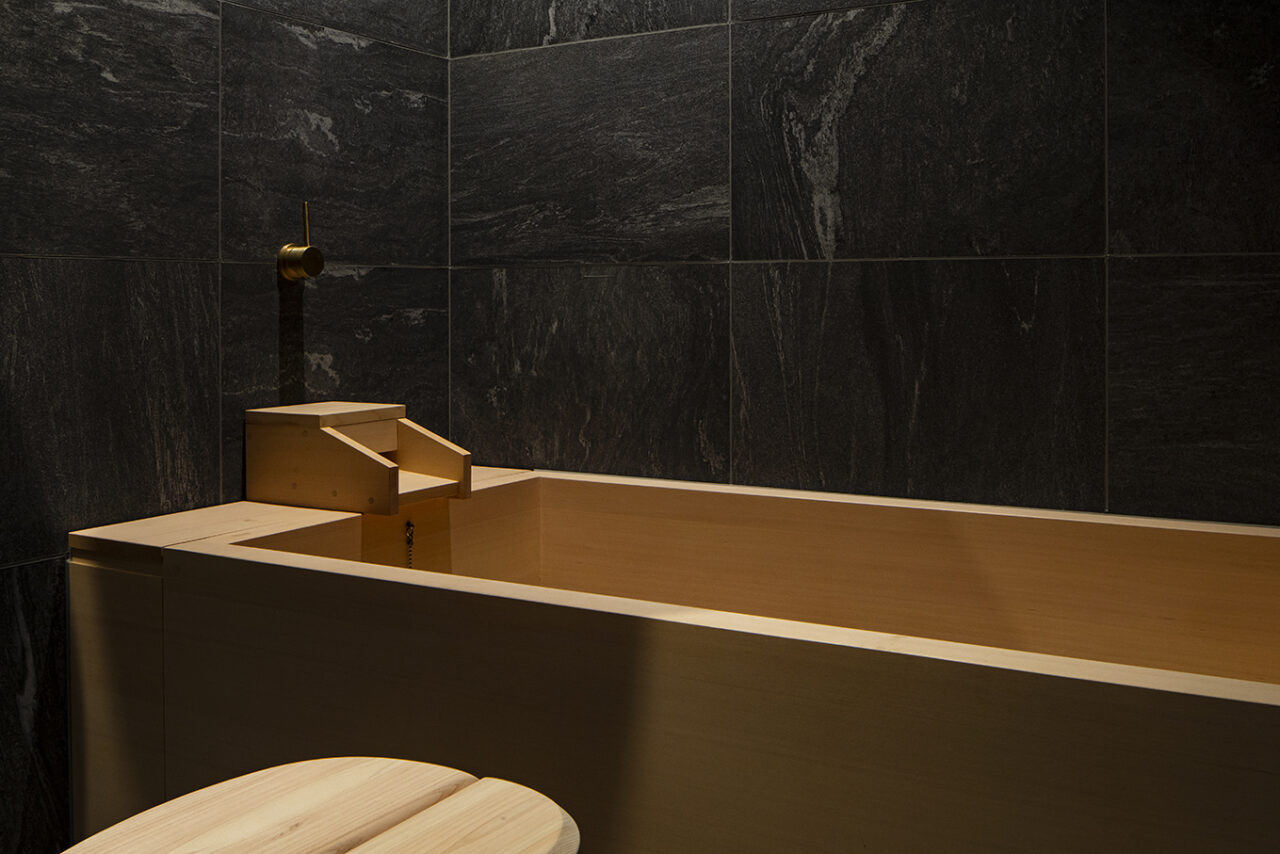 DINING
Whilst all-day dining — including the hotel breakfast — can be enjoyed in the central 'the LOUNGE' space, the hotel also offers evening dining at 'the RESTAURANT', a sublimely-intimate restaurant produced under the supervision of Hiroyasu Kawate of Two Michelin-starred Florilege from Aoyama, Tokyo. Kawate's protege and Gunma-native born in Takasaki, chef Hiro Katayama was appointed to lead 'the RESTAURANT', certainly best described as a true culinary journey. Harnessing the best produce in the region, his innovative, locally-sourced and seasonality-led dishes are simply out of this world — celebrating an inherent power of his understanding of regionality.
Katayama distills a primitive feeling with his cooking, honing in on the essence of each ingredient. From local Akagi beef smoked by grass (reflecting Katayama's respect to the circularity of agriculture), to roasted yama udo (mountain asparagus from Gunma's Akagi mountain) prepared with butter and salt and served with a side of walnut sauce. The texture of the walnut sauce intentionally rough and chunky to pair perfectly with the softly-smooth roasted vegetable. Dishes utilise the excellence of wild sansai plants and locally-grown vegetables, which Katayama mentions reminds him of his grandparents who were farmers.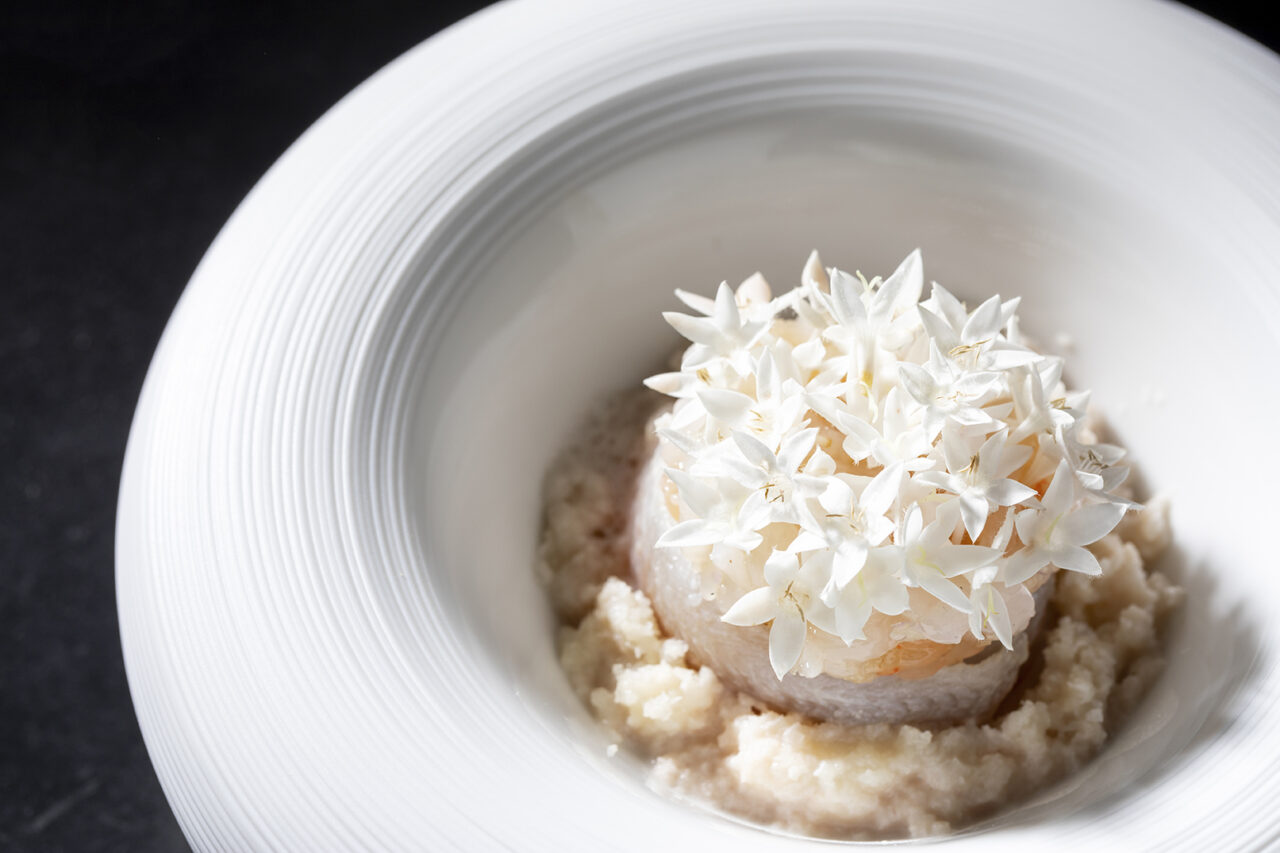 Sommelier Yoshimitsu Kojima's wine selection reflected Japan's stellar producers — Hirakawa Winery in Hokkaido, Takeda Winery in Yamagata, Fukumi winery in Yamanashi, and even some from across the pond including Kilikanoon from Mount Lofty in South Australia. Kojima's non-alcohol pairings are equally as imaginative and inventive, incorporating wastage ingredients from the menu. Cardamom, cinnamon, clove, Okinawan roselle flower and sansho pepper formed one delightfully subtle drink, to another made from chamomile, cardamom, grapefruit, soy sauce and added citrus oil (Japanese mikan orange). Even before tasting the warm beverage, the aroma welcomes and ignites your senses.
Within 'the RESTAURANT''s chic interior, the sophisticated setting sees a dark grey earthen-like counter table complemented by black-cushioned timber Carl Hansen & Sons chairs, that positions diners facing the open kitchen and Katayama and his team's every move. The dark and intimate setting allows you to place focus on the food, and appreciate first-hand the talent of Katayama and his team. Without a doubt, chef Katayama's 'the RESTAURANT' at Shiroiya Hotel is one of Japan's best dining experiences.