ROZBRAT 20
Innovative, Fine Dining: The New Wave In Poland's Capital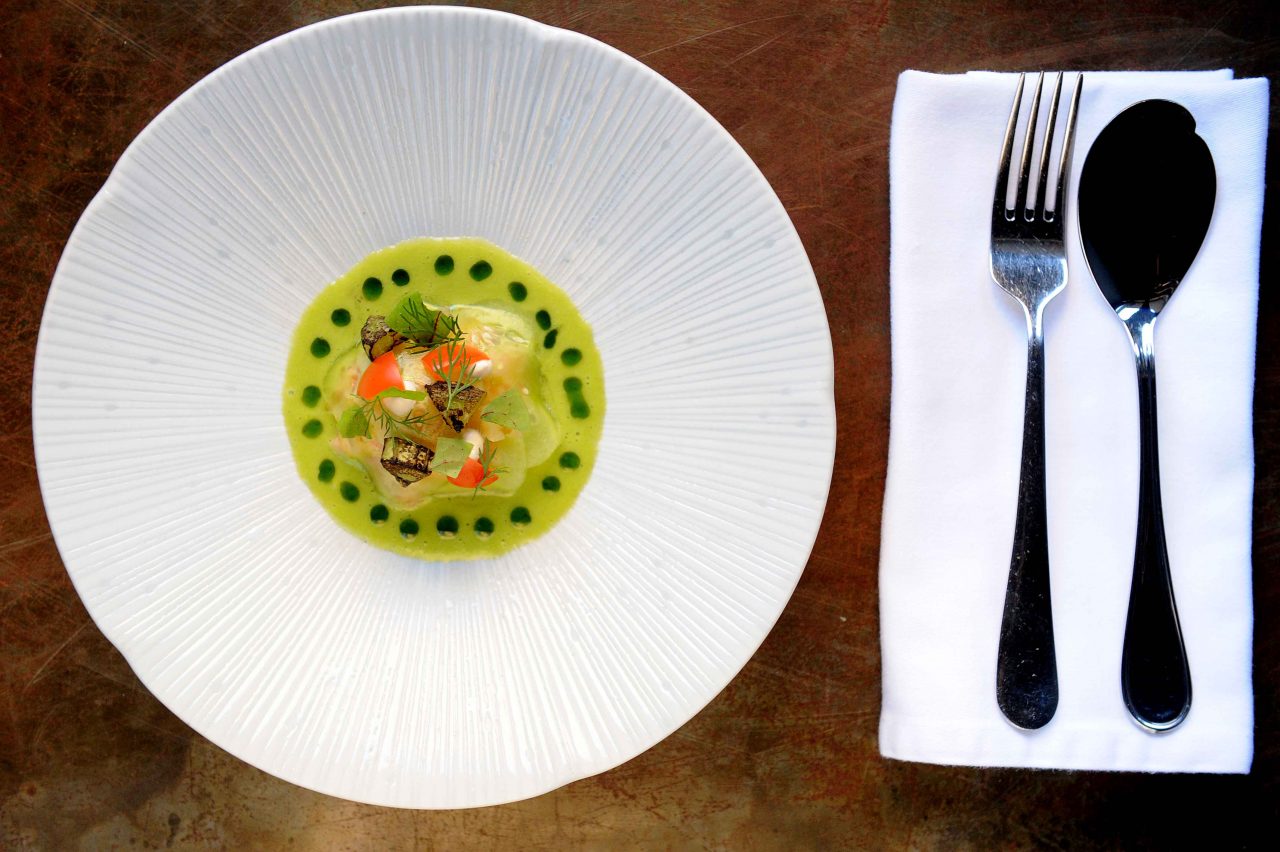 On an unassuming corner behind Warsaw's spectacular public gardens, find the new wave of Poland's contemporary fine dining found at Rozbrat 20. As a well-known gem amongst locals and visiting guests interested to sample Warsaw's emerging wine and dining scene, one visit here brings you to the forefront of the culinary movement.
Walking into Rozbrat 20, the interior is light-filled and retains the same calm atmosphere from the quiet locale outside. Find light wooden tables accompanied by electric blue velvet lounges and cane seats in the main restaurant area, alongside an outdoor patio dining area and a furthermore second, slightly hidden interior dining space in the back. Here, we're told is perfect for an evening meal or wine with friends.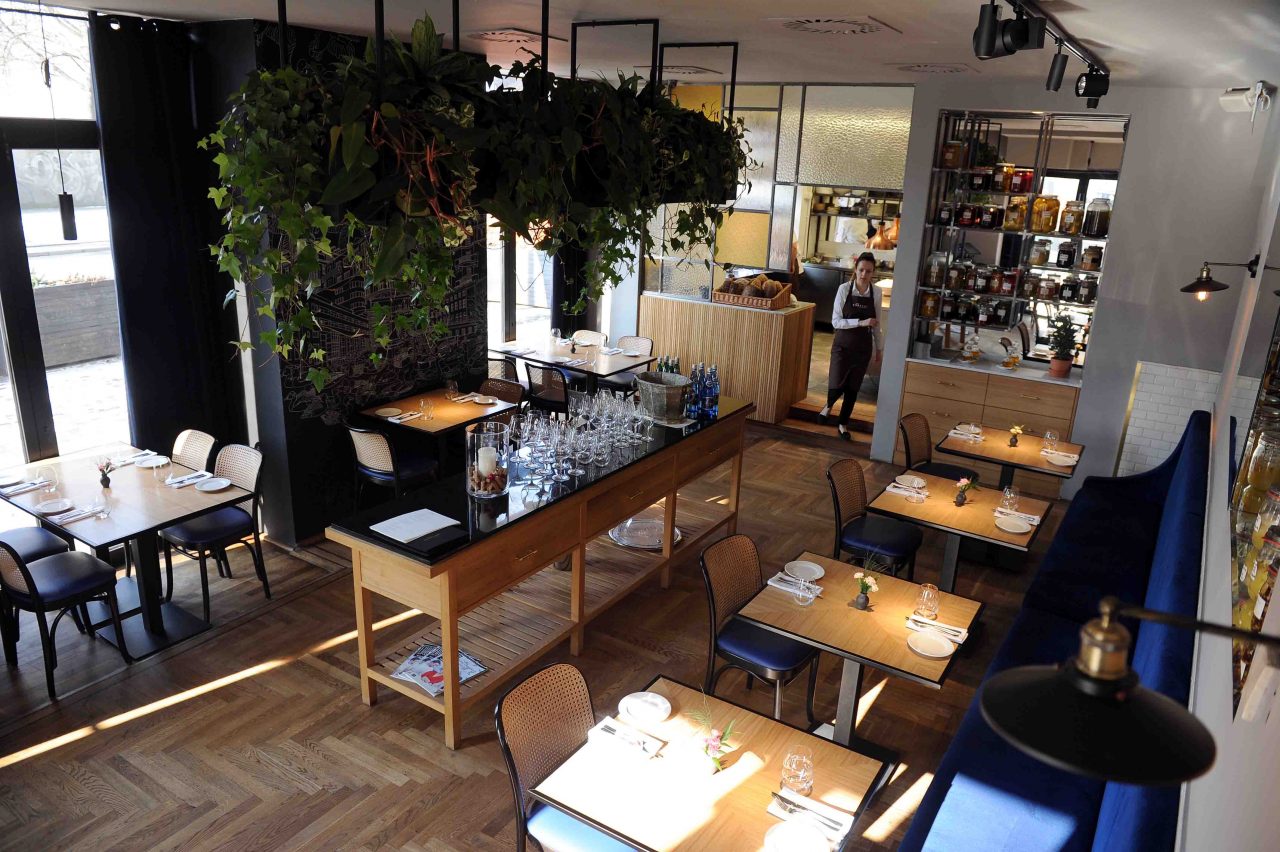 Rozbrat 20 certainly lives up to it's Michelin reputation, as one of the city's finest dining destinations not to miss. With head chef Bartek Szymczak focussed on locally-produced and seasonal ingredients, and pushing endless possibilities of fermentation into the restaurant's contemporary context. The team at Rozbrat 20's stellar hospitality only add to the experience. From General Manager Ewelina Brdak warm welcome, to Head Sommelier Adrian Górniak, whose philosophy major and graffiti background influences his practical and rebellious approach to wine.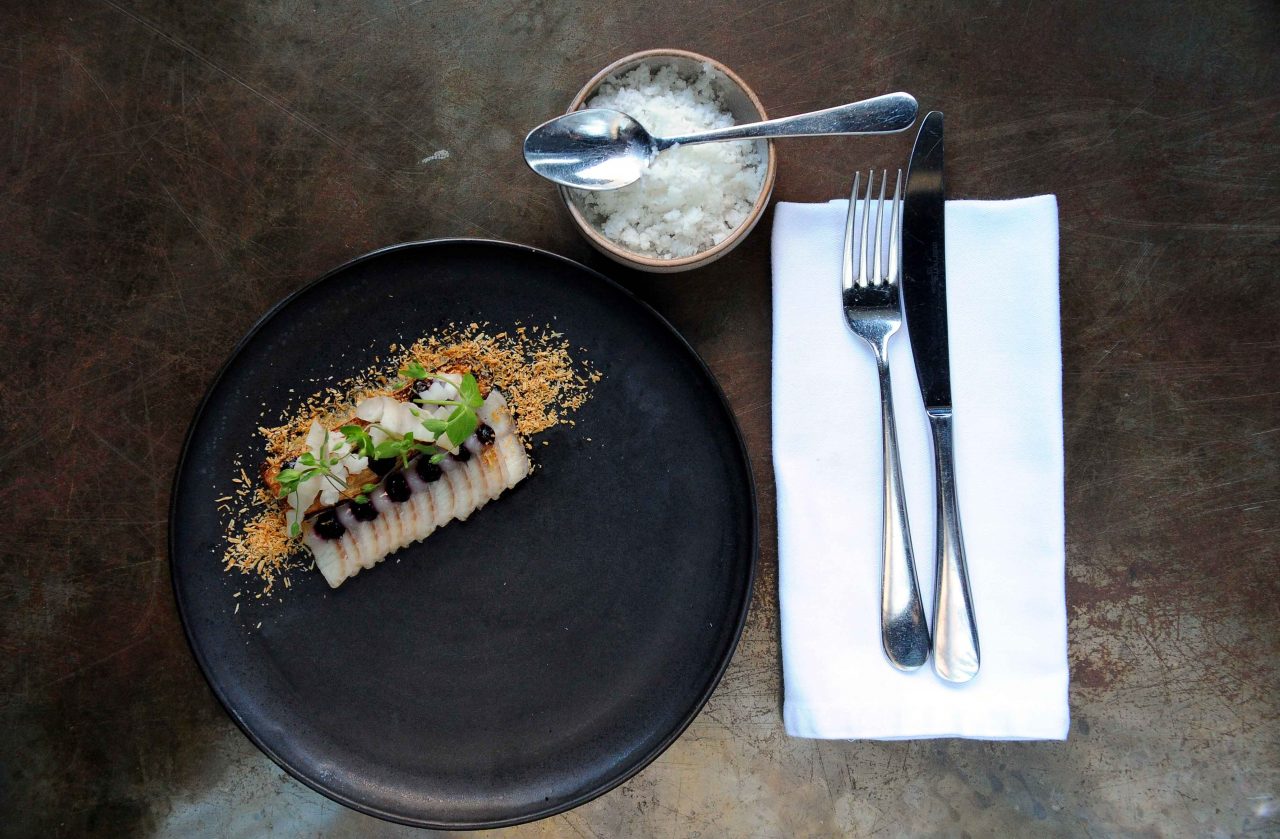 During lunch and early evenings, find a generous natural light bouncing from the large restaurant windows that are perfectly facing street level. A central float of greenery hands overhead, complimented by a contemporary yellow and clear stained glass wall dividing the kitchen and dining areas.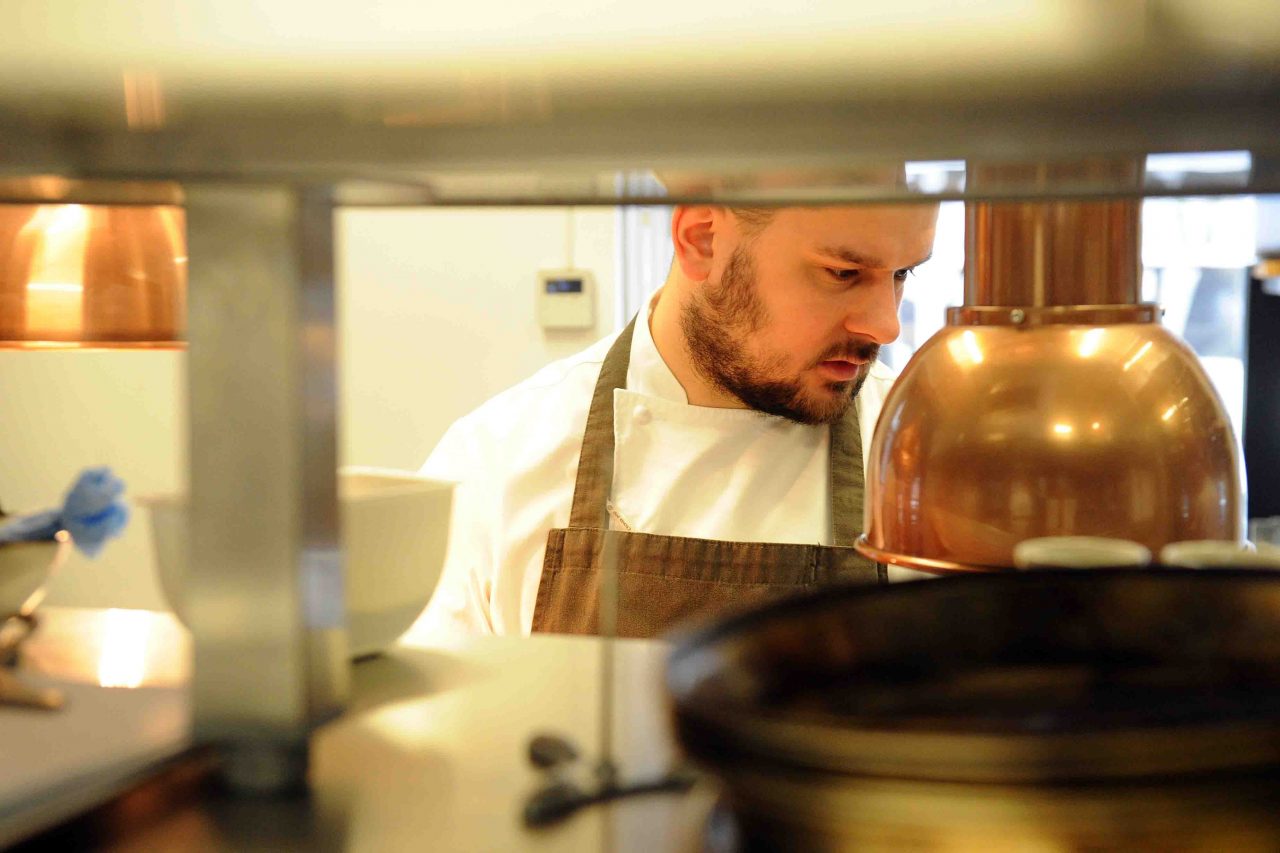 Rozbrat 20's menu by Head Chef Bartek Szymczak is simply impressive. From A La Carte options, to their Tasting Lunch or Evening Menus at 6 or 8 dishes, it's hard not to be inspired.  One of the first wines we are suggested is a natural, low sulfur wine: Malibràn Sottoriva Col Fondo from Italy. We begin with fresh, in-house baked bread with a selection of two hand-churned butters; one being classic and the second slab including a light mix of marmite. The innovation has already begun.
For starters, we begin with cucumber with fermented tomato, beautifully presented in a glass double layered mini bowl. Light and well-balanced. Followed by Kohlrabi, goat cheese, grapefruit and quinoa with sorbet – an exceptionally innovative addition. Delicately refreshing with the sorbet playing a key role in the frozen bounce, paired with an equally refreshing rosé; 2016 Cerasuolo D'Abruzzo by organic winegrower Francesco Cirelli.
With a central wine float located in the restaurant amongst diners, it clear to see that the concept of select wine pairings to dishes takes centre space and go hand-in-hand with dishes. Rozbrat 20's charming Head Sommelier Adrian Górniak has curated an exceptional selection of both locally-produced and wider Europe wines, with an emphasis on independent producers across natural, organic or simply different approaches. His strong knowledge and passionate championing of Eastern European wines (Hungarian, Romanian, Austrian, Czech Republican and Polish) you are certainly in the right hands. Górniak explains Poland's positioning as the next wine region set for revolution. There are over 500 wine producers in Poland already, with numbers growing year by year. One stand-out wine that blew us away, was the Marek Krojcig 'Liryczny' 2017 Riesling from Poland's south region of Lubusz. Delicate, perfectly balanced and simply perfection. A must-try while in Rozbrat 20.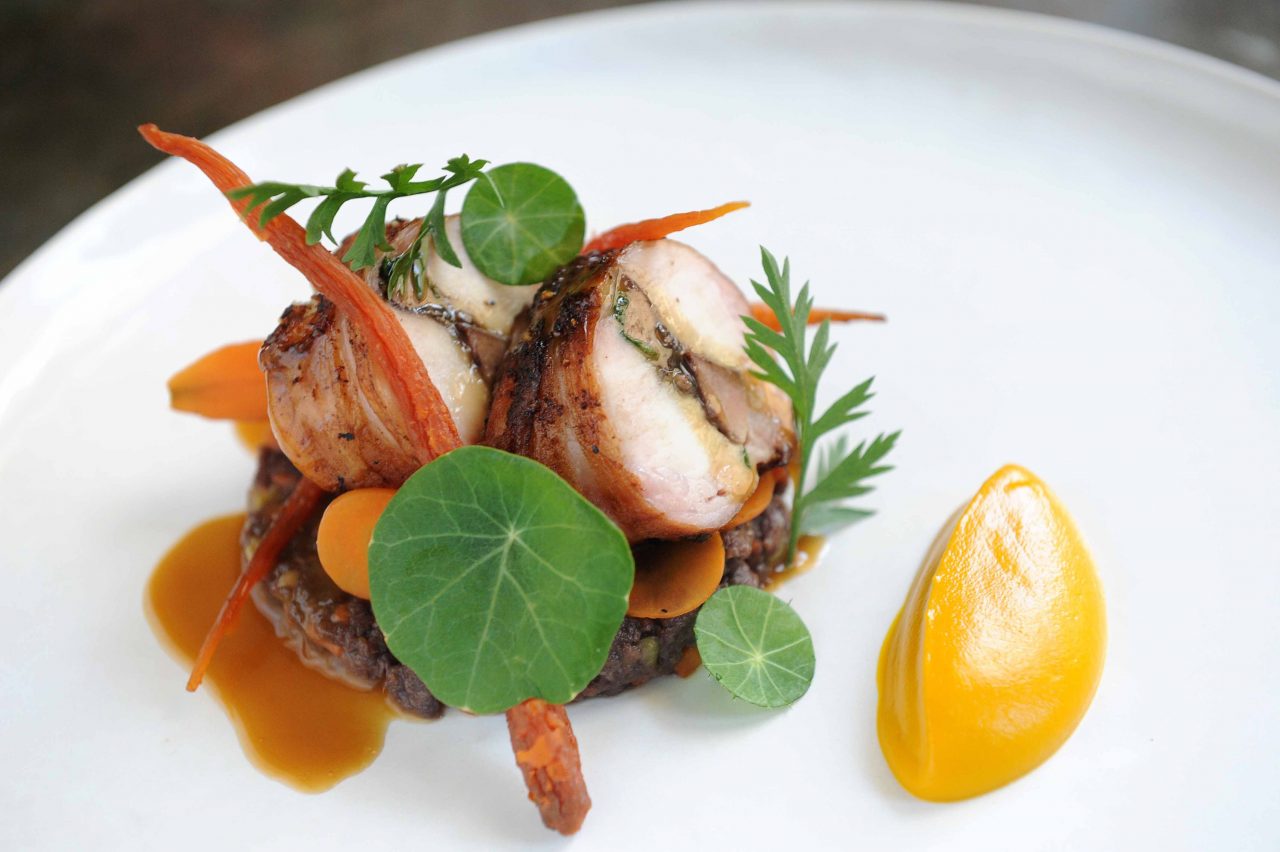 The white asparagus, bird cherry, smoked eel, nut was a strong stand-out dish that paired well with a glass of red Mals Margreid Gewürztraminer from 2016. Head Chef Szymczak's dishes are beautifully prepared and almost melt in your mouth from both their contrasting and complimentary flavours and textures. Such was found in the Rhubarb, fois gras and finely grated Parmesan. Delicate, light, smooth and elegant. For dessert; a sculptural concoction of sponge, strawberry, whey.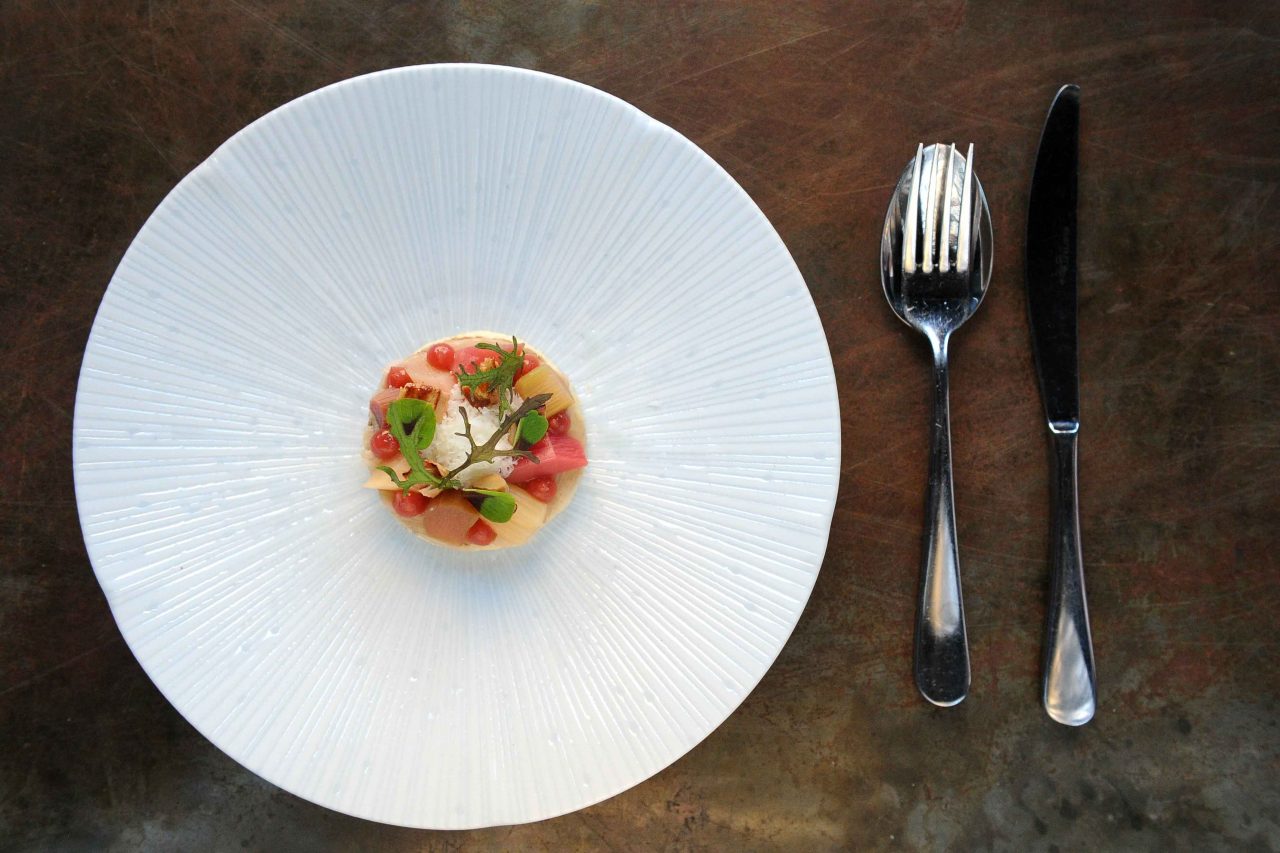 Rozbrat 20 is certainly one of the leading contemporary dining experiences in Warsaw, with every detail in presentation and quality attended to. It's an excellent insight into Poland's growing, innovative dining scene leading with globally-progressive culinary innovations. We were most surprised however, by the impressive sommeliers championing homegrown wines. In an emerging market, it is certainly exciting to see what the future may hold. At Rozbrat 20, find yourself more knowledgable, and completely inspired by it.