Kieliszki Na Hożej
The Ultimate Wine Bar With Seasonal Dishes In Warsaw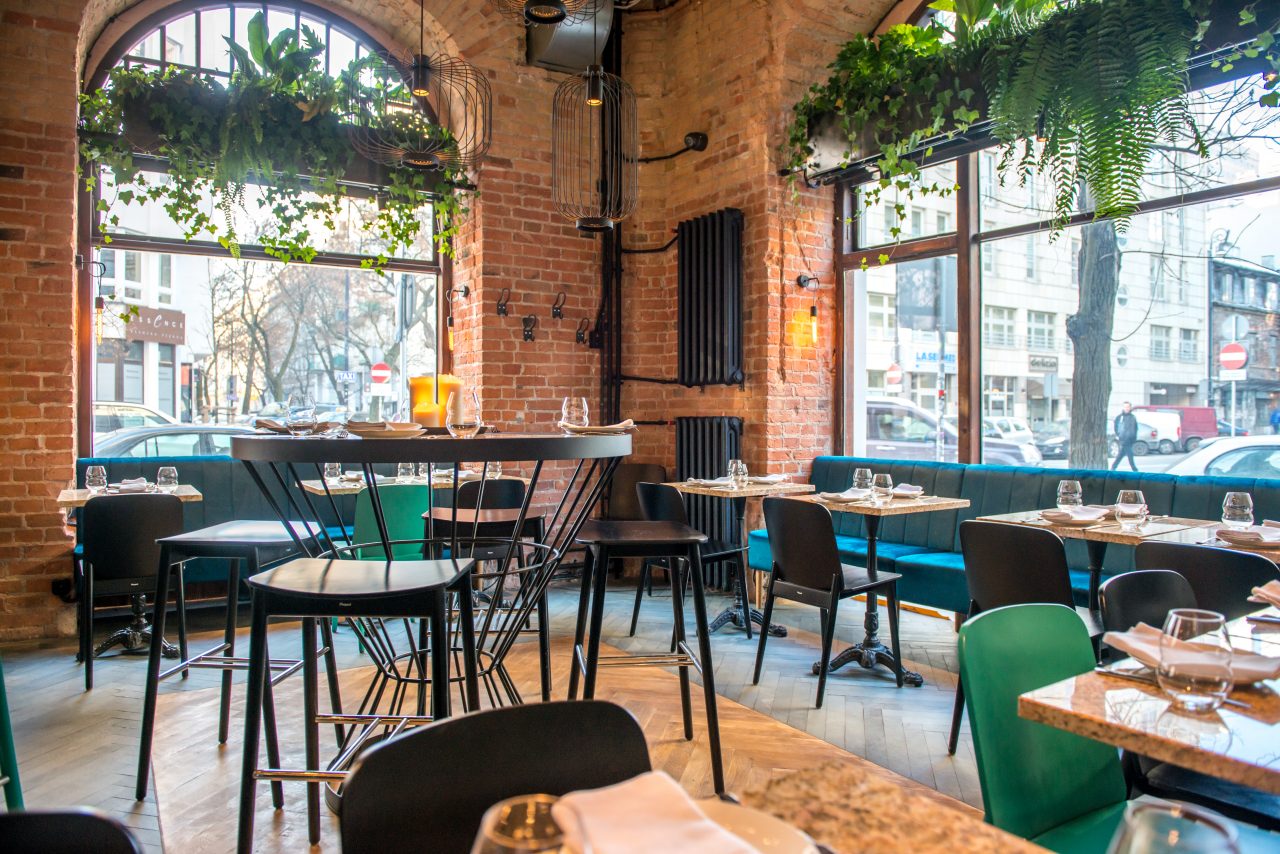 Entering the vibrant Kieliszki Na Hożej, the central chandelier-like installation of over 300 Riedel wine glasses from Austria is what inevitably catches the eye, setting the tone for an impressive visit.
Even on a mid-week Wednesday evening, the atmosphere in Kieliszki Na Hożej restaurant and bar is energetic. Filled with Warsaw's young creative crowd and mature patrons, the guests are eager to explore the world of wine through local producers to heavyweight European classics. As the younger sister restaurant to Kieliszków na Próżnej, it lives up to its older sibling.
With Kieliszki Na Hożej found over two levels, the restaurant and bar is found in it's eponymous address and sits on a corner site in one of Warsaw's emerging cultural areas. The restaurant and bar is an example of the new-wave, modern spaces emerging in the city. Find both their wine selection and kitchen menu innovative and re-imagining preconceived notions in food and wine.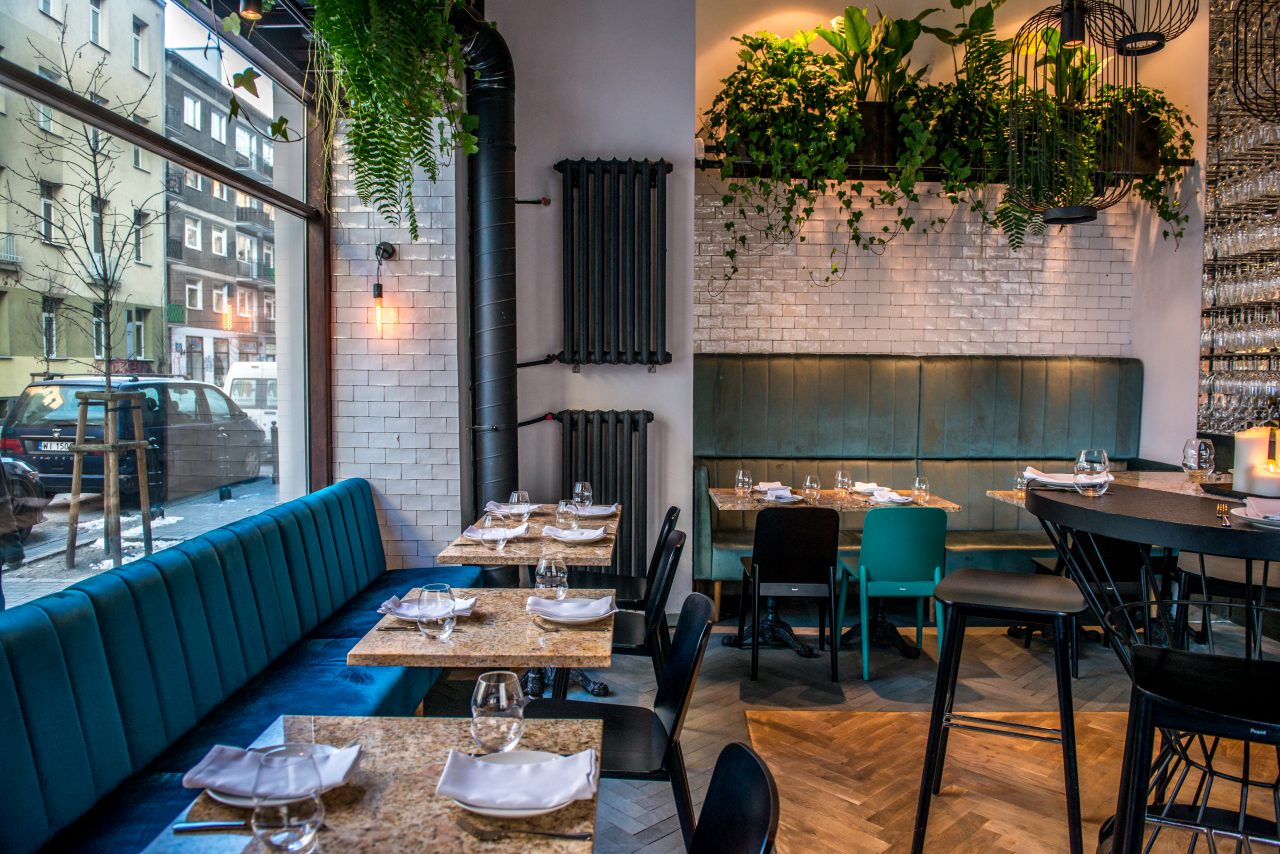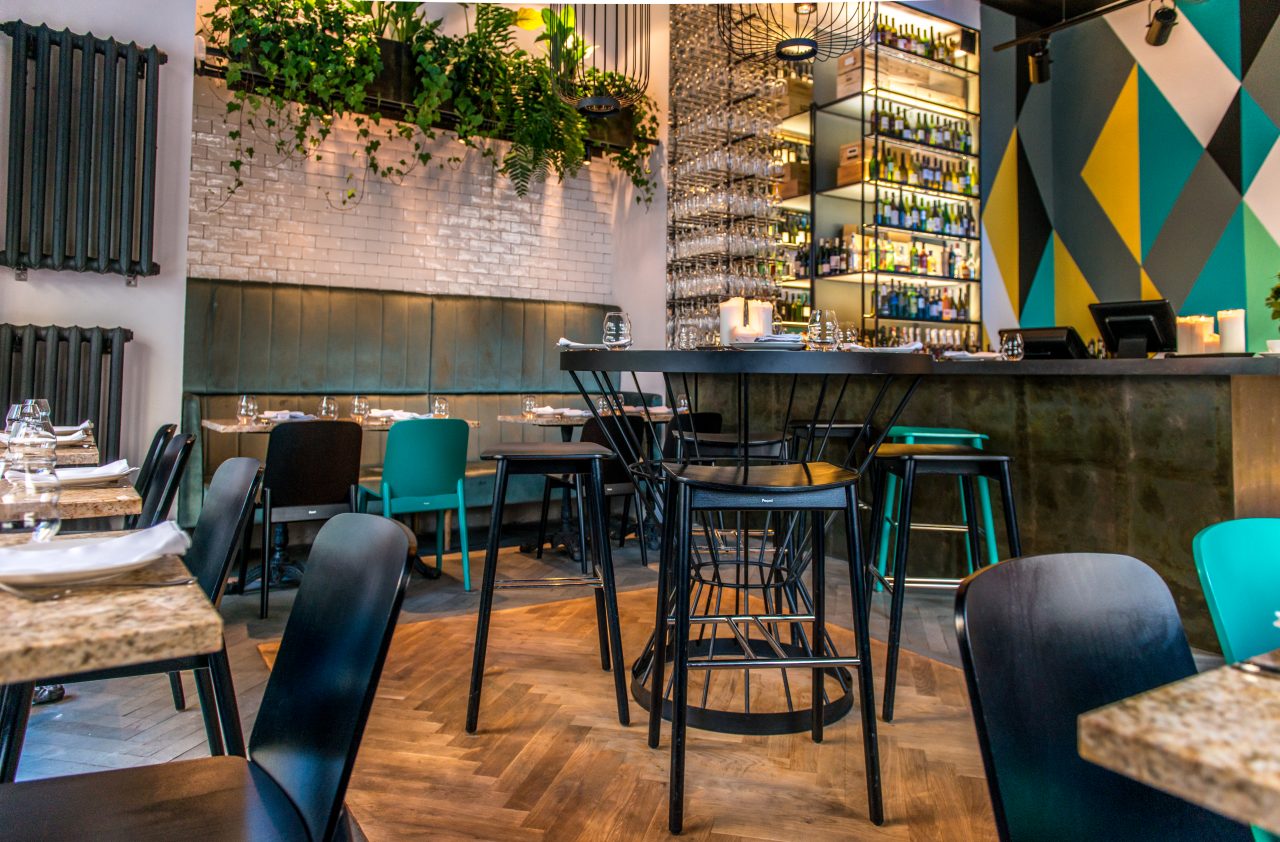 Kieliszki Na Hożej's wine bar was coordinated by Head Sommelier Paweł Demianiuk to ensure a more comfortable and visually interesting, intimate view for customers. His extensive knowledge and passion for wine is found in an excellent wine list. Highlighting Polish wines to European producers, there is one consistent thread: his selection stays ahead of the curve in innovation, detailing emerging wine varieties and production methods. Such as one Polish sparkling wine that only began producing in 2010 in Katowice.
Taking all details into consideration, each drink from wine to even sparking water has been paired carefully with a suitable, accompanying glass. Determined by shape and form, the selection is based on enhancing and maximising the senses. For example, a glass of French champagne is presented in a narrow glass opening to reach tastebuds with a tilted head, to amplify an acidic accent.
As delightfully directed by Head Sommelier Demianiuk, each dish was perfectly paired with a suitable wine. Our beef tartar was accompanied with an orange wine, such as the COS 2016 Sicilian Zibibboinpithos, with notes of mandarin and pine shoots. Fresh, light and very floral. One of the additional stand-out wines in Kieliszki Na Hożej's roster is their Reichscrat Von Buhl's Deidesheimer Leinhöhle Spätlese 2014 Riesling; sweet and smooth.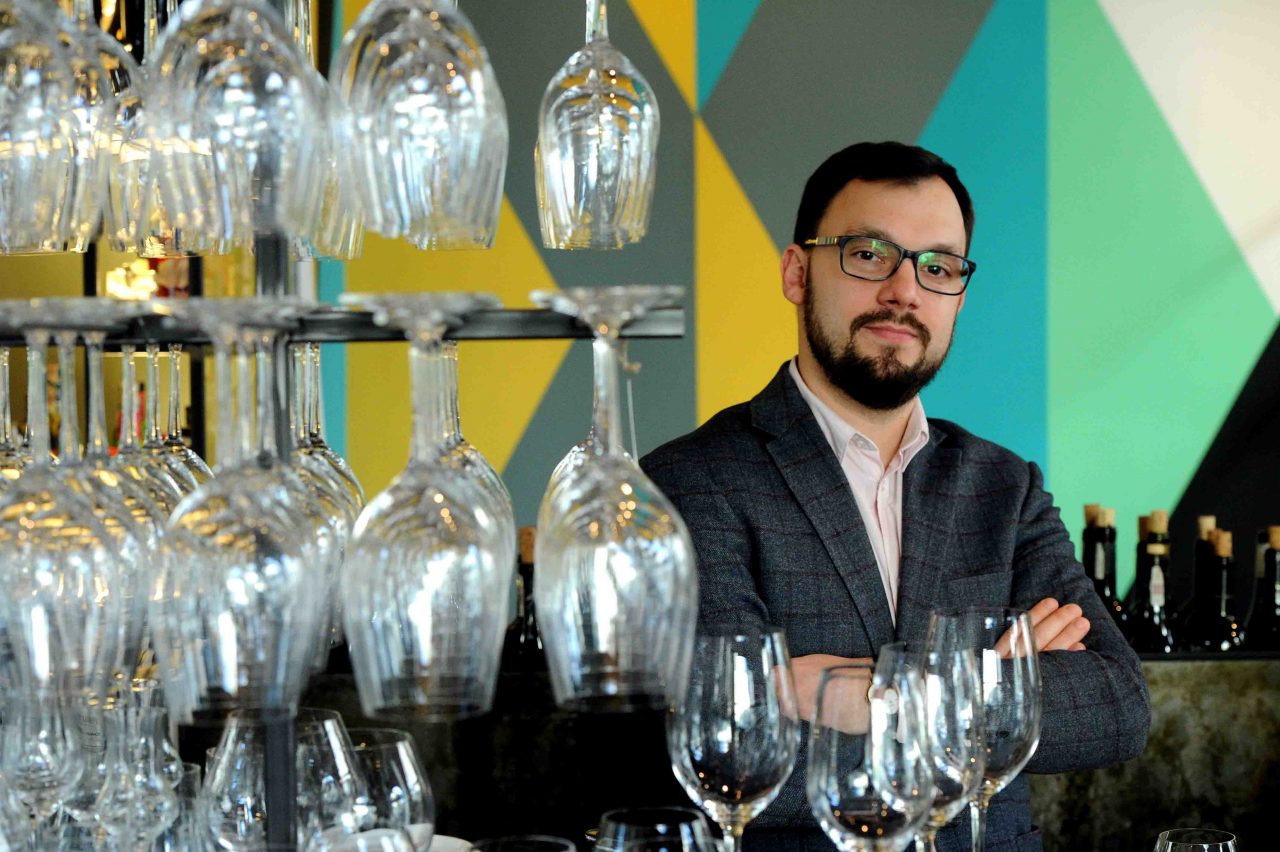 Kieliszki Na Hożej's Head chef Karol Zygmunt's ongoing commitment to experimentation in his menu sees an ever-changing and exciting offering in immaculate presentation. In the kitchen, find everything made in-house from the tiramisu to the daily sourdough. Zygmunt champions locally-grown and quality ingredients, such as their asparagus found in their seasonal dishes sourced from an independent family-run producer.

Kieliszki Na Hożej is casual and affordable, yet presents one of Warsaw's most progressive restaurants and wine bars. An excellent stopover on any evening of the week.