YUEN BETTEI DAITA
A Retreat In The Heart of Tokyo That Truly Transports You To Worlds Away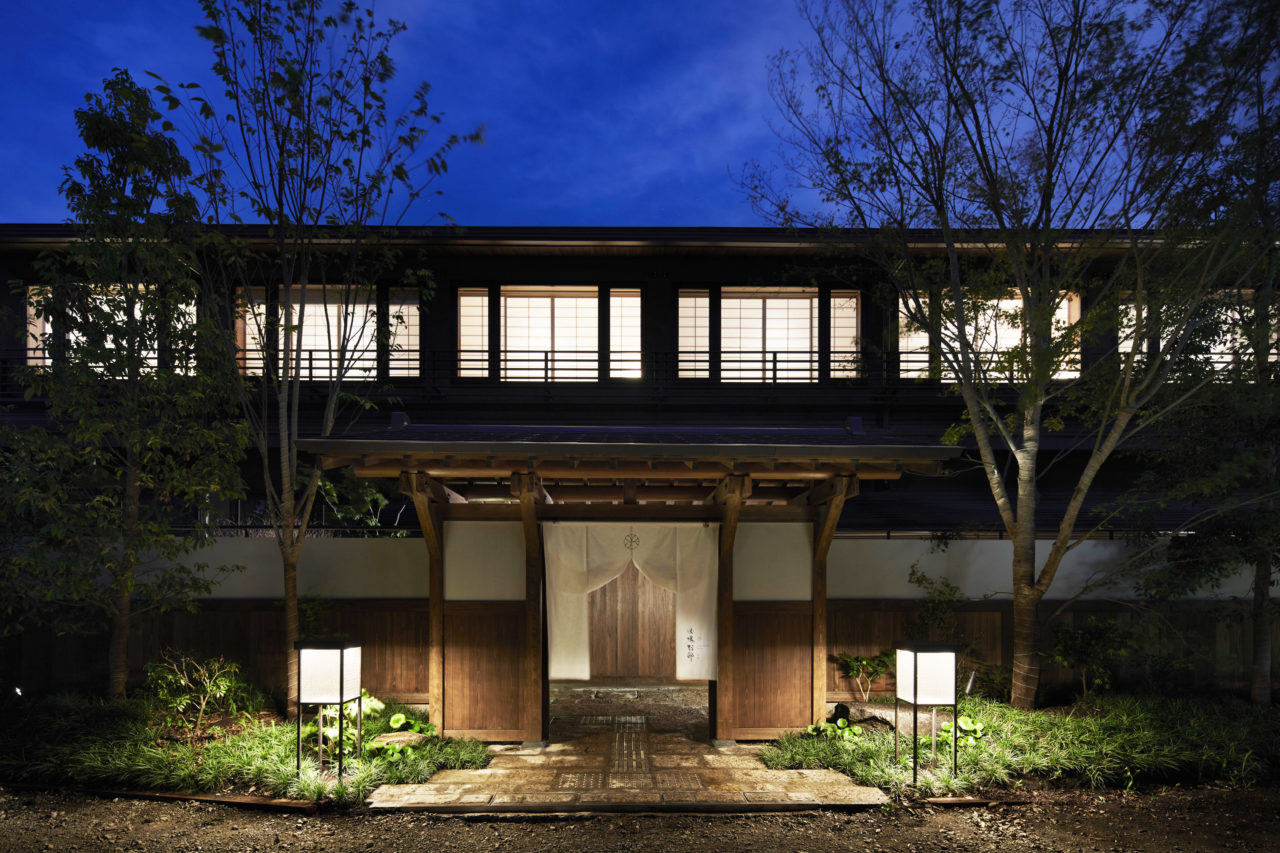 In the backstreets of Tokyo's neighbourhood of Shimokitazawa and Setagaya Daita, find a surprising luxury respite: Yuen Bettei Daita. Behind the traditional noren curtain, a truly contrasting world awaits — one that is based on offering you completely relaxing experience to heal the mind, body and spirit.
Bettei, the traditional Japanese word for villa, reflects the hotel's mere 35 rooms and intimate getaway feel. The site's former history was that of tea leaf farming, and the area grew in fondness for many literary scholars who enjoyed the abundance of nature. Yuen Bettei Daita embraces this heritage, and also connects it to more recent history — that of the 100-year-old stones and ranma timber carvings and screens from a neighborhood kominka (house) are found in the hotel cafe and bar space, Saryo Tsukikage. The traditional yet modernised space continues homage to the former tea fields with an exceptional focus on Japanese speciality teas, selected by tea master Takuro Ōyama of Shimokita Chaen Ōyama.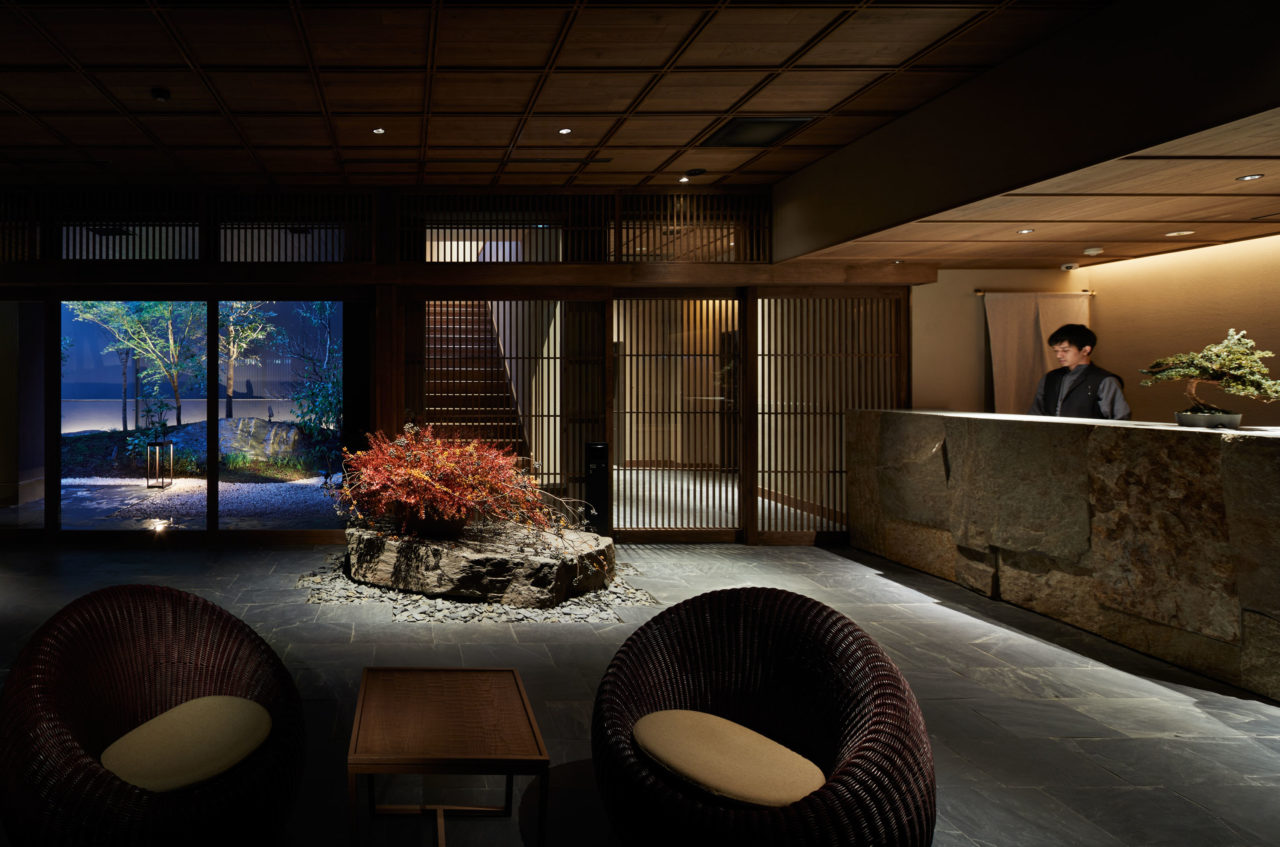 With a heavy interplay of shadow and light found throughout the hotel interiors, find a niwa enclosed small garden spaces in the centre of the hotel, and on the guest room floors. Beautiful and textured Kurotani washi paper artworks are also hung throughout, created by artist Wataru Hatano whilst the in-house fragrance by Izumi Kan encases each space. The front lobby and reception desk is a welcoming yet intimate space, dimly-lit and featuring various types of granite and mikage-ishi stone paired with stellar woodworking featured often found in traditional Japanese architecture. Here, the interplay of modernity and traditional excellence harmonises. Whilst shoji screens made with traditional washi paper filter through delicate light, the central lobby also presents a spectacular, discerning seasonal flower arrangement by Propellaheart. Not to mention the arresting 5-year-old dry bonsai positioned you on the reception counter, and the hotel's stellar branding and identity by Shun Kawakami of design studio Artless.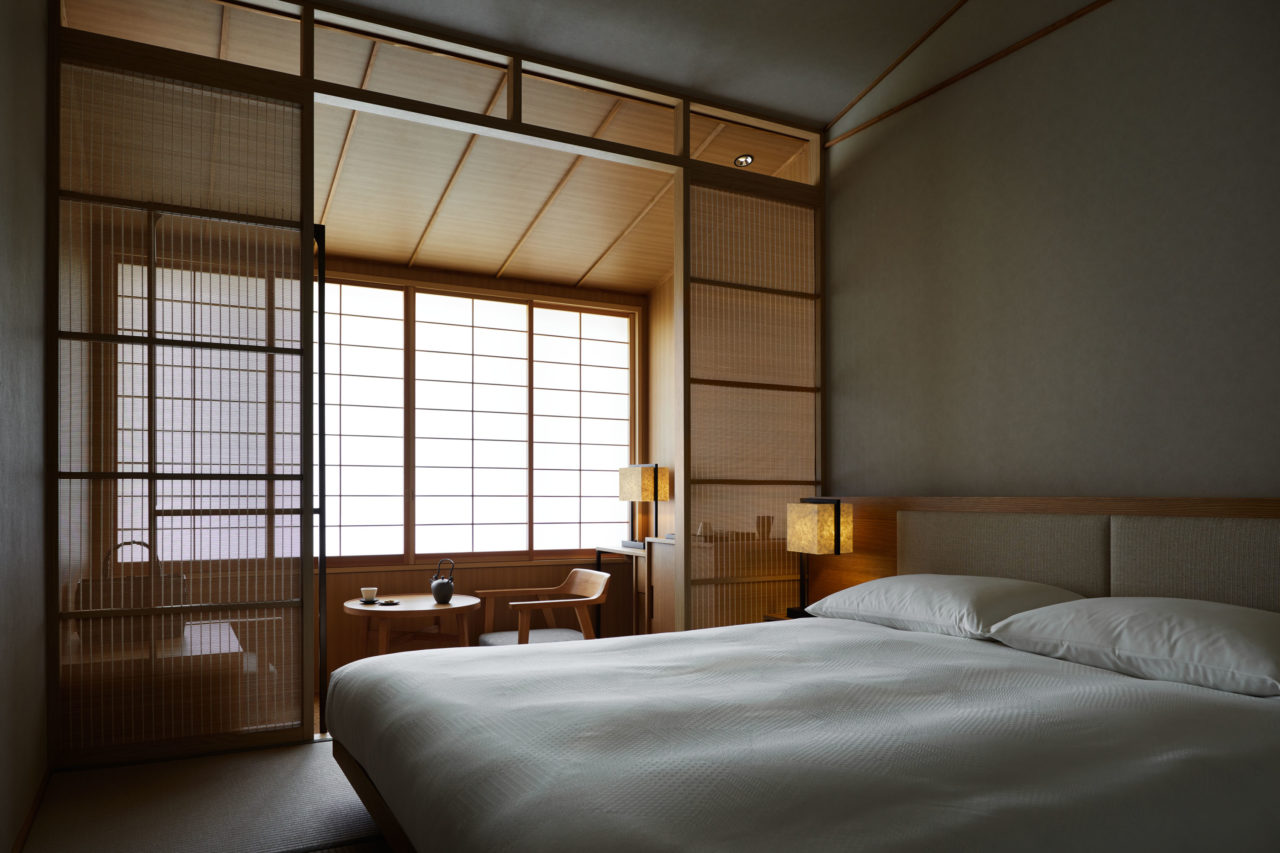 With excellent pricing, the hotel rooms range from Standard Double Room to a Deluxe Twin Room with Outdoor Bath. The most spacious guest room is the Premium Corner Room, standing at 32sqm and offering a separate tatami-floored space with a view over the neighbouring garden. Each room makes you feel gently at home with tatami flooring and naguri carved timber textures. Locally-sourced, traditional treats (such as Sakkutto Azuki Beans, or Peanuts & Rice Crackers) are found in a black box, perfect to relax with one of Yuen's own produced Japanese tea sachets; Green Tea or Hojicha (Roasted Green Tea) from Shizuoka guided by their "how to brew delicious tea) instructions found on the in-room iPad or paper note.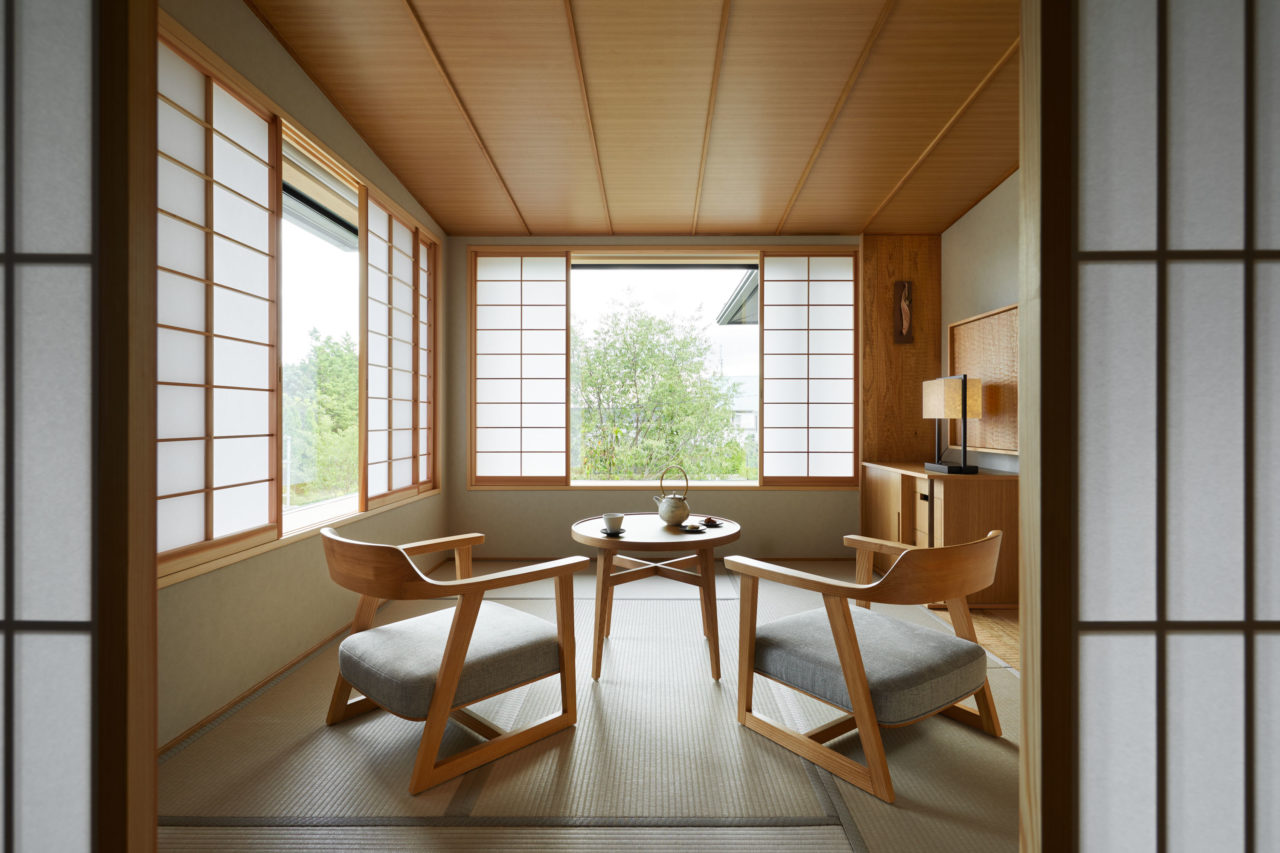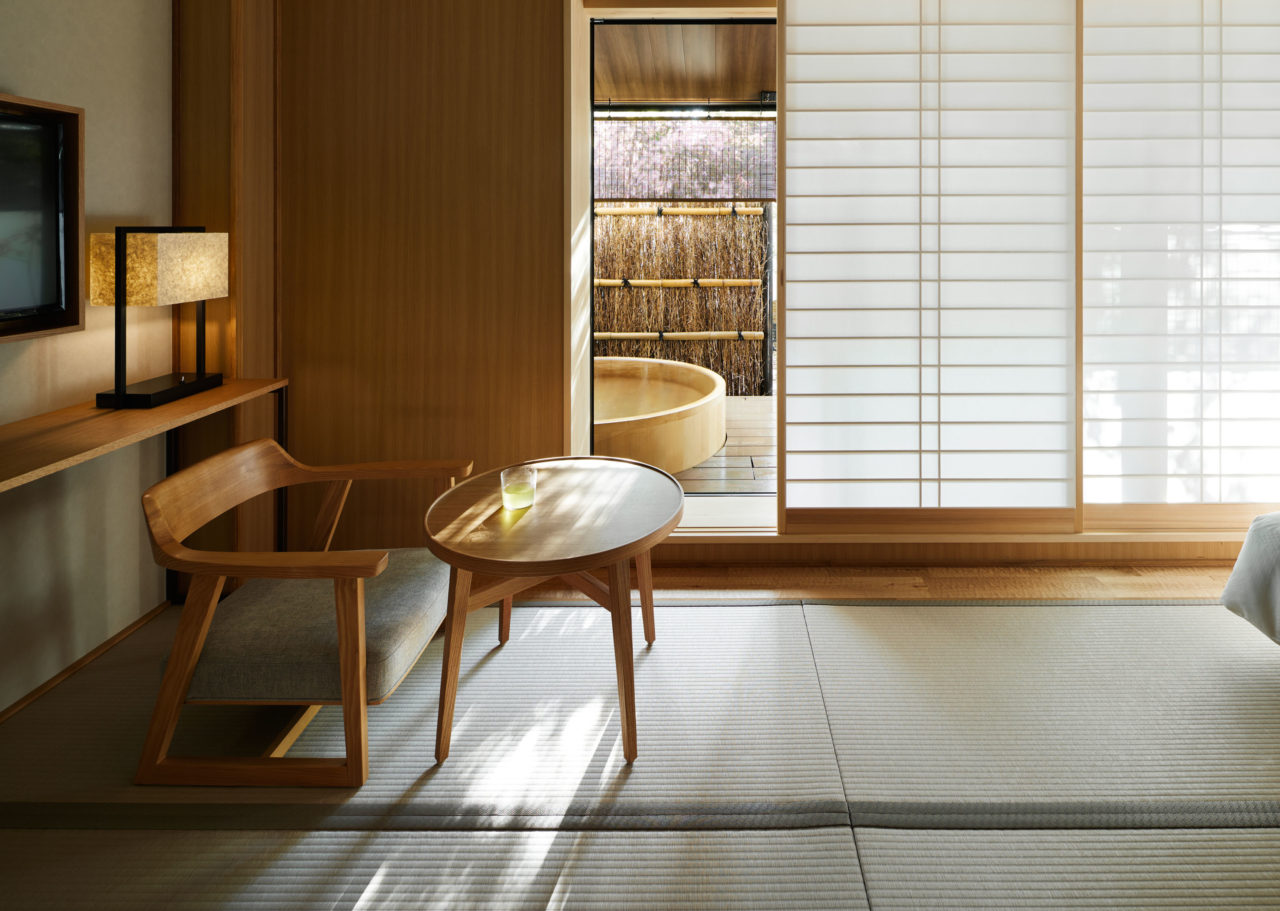 One of the (many) impressive elements at Yuen Bettei Daita is the onsen and sauna facility. Yukata robes found in guest rooms can be worn throughout the hotel, with bamboo baskets provided for onsen use. Find the beautifully-designed indoor bath presenting a minimalist edge abundant in dark stone and facing a spectacular indoor garden. The hotel uniquely offers natural spring water for the outdoor bath, sourced from Hakone's Ashinoko Hot Springs and delivered directly by truck. The alkaline water is soft and immediately releases any tension for ultimate relaxation. In the outdoor onsen, the overwhelming scent of Hiba wood gently envelopes the air, with a soft autumn breeze offering a brisk contrast to the natural hot spring water. On the women's side find a mist sauna; an all-tiled space that presents an original incredible-smelling aroma by Sojyu spa by Yuen. For the mens side, a dry sauna. Indeed the overhead soundscape presents sounds from nature, of dripping water to cosmic-like chimes. It's hard not to remember you're still in the suburbs of central Tokyo, as the atmosphere truly transports you to one of the many mountainous hot spring regions.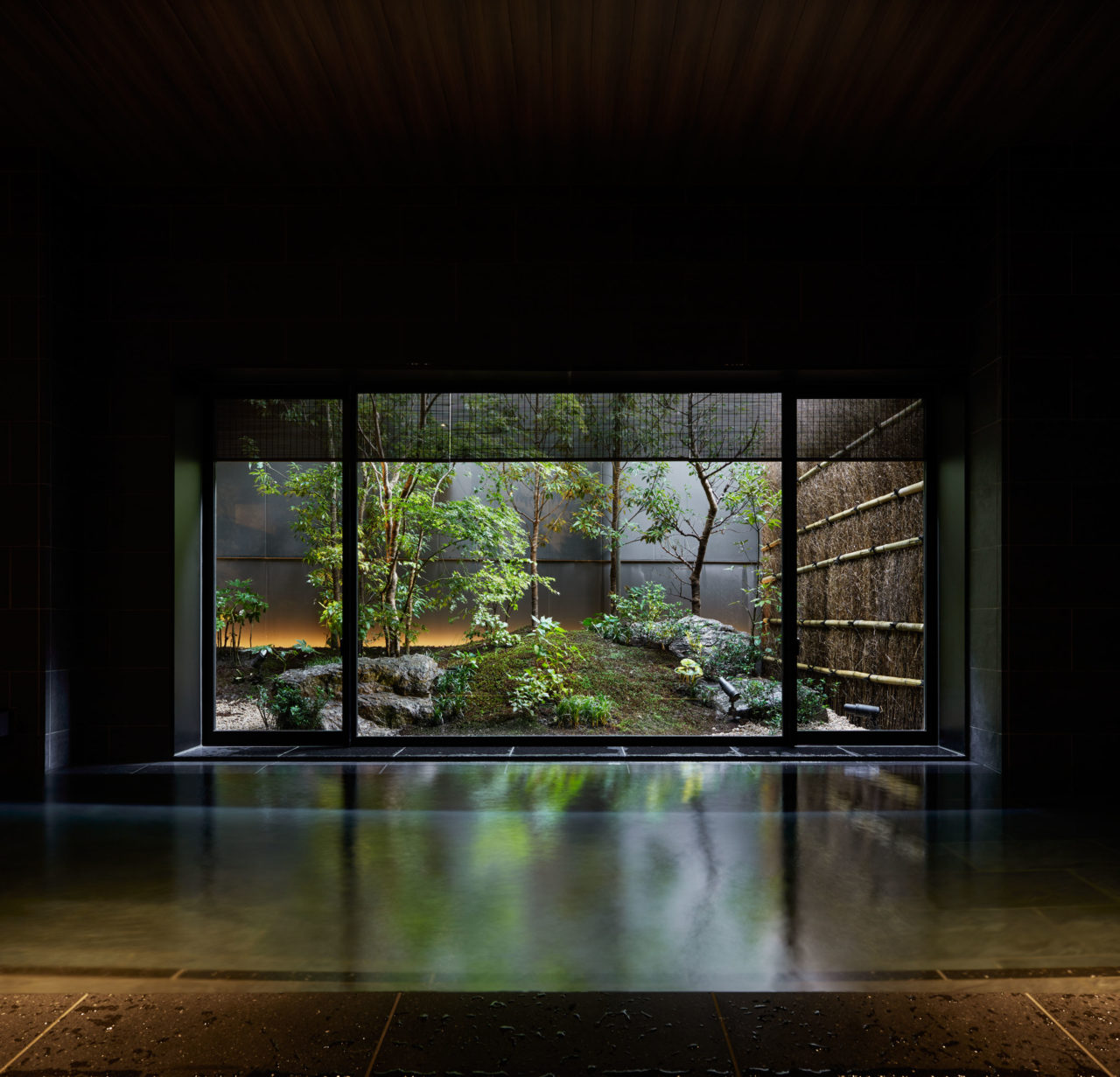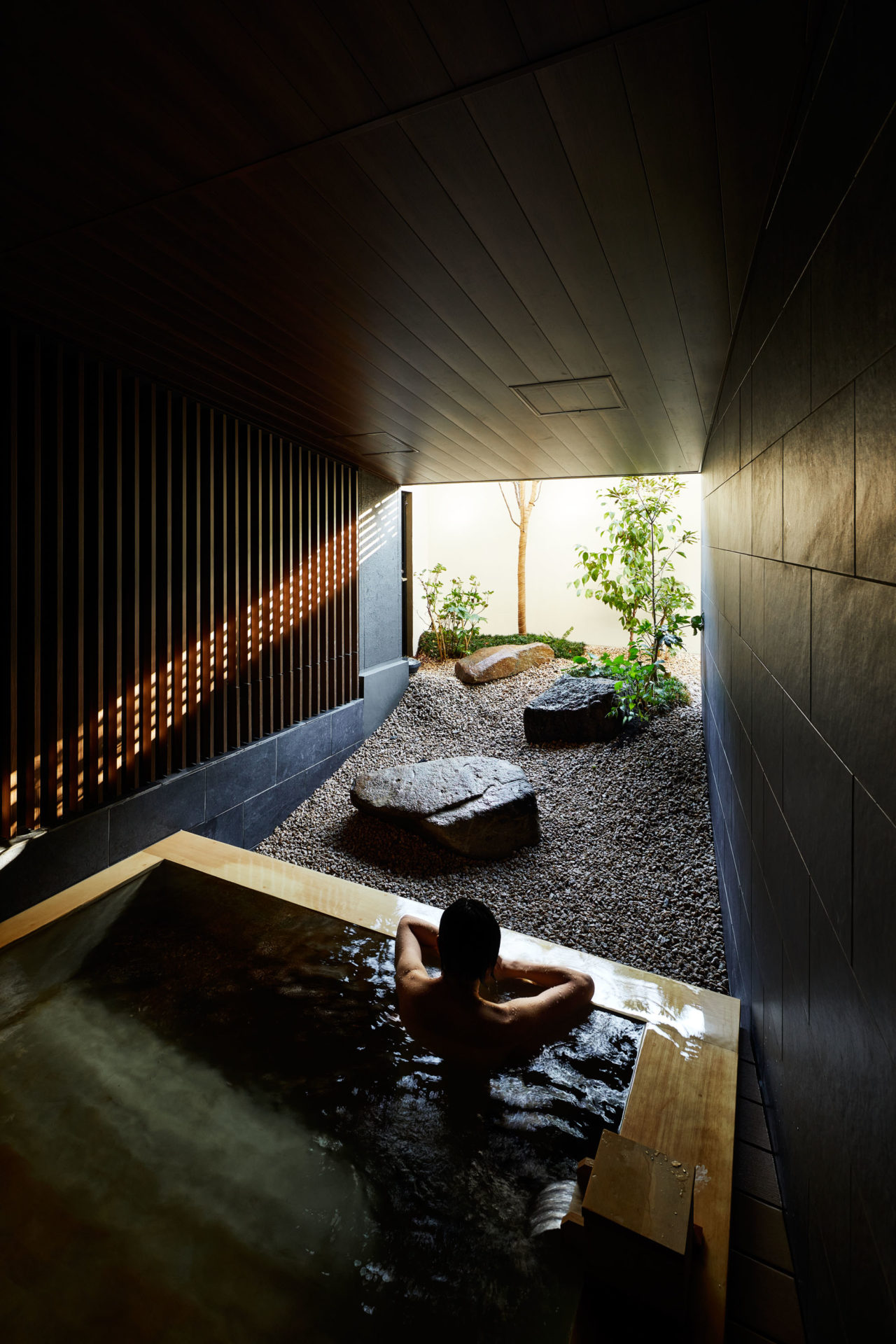 The hotel's main restaurant, Tsukikage, pays homage to the famed poet Mokichi Saito who spent his last years in the area. For breakfast, find a modernised traditional Japanese breakfast led by Yuen Bettei Daita Executive Chef Kentaro Oota, comprised of appetiser, grilled dish, cooked dish, rice and seasonal fruits such as orange and kiwi. Served in delicate Japanese earthenware and ceramics, find the starter of appetisers including wasabi roast beef, and organic vegetable salad, kamaboko (fish paste), spicy cod roe, and salted natto (fermented soybeans). The grilled fish of the day during our stay was saba (spanish mackerel), complimented by a tofu hotpot with Kyoto-style fried tofu sourced from the neighbouring Kotobukiya Tofu Shop in Hanegi, Setagaya. The rice is equally noteworthy, Maboroshi no home rice (a koshihikari variety from Iida, Nagano) served with miso soup and pickled vegetables.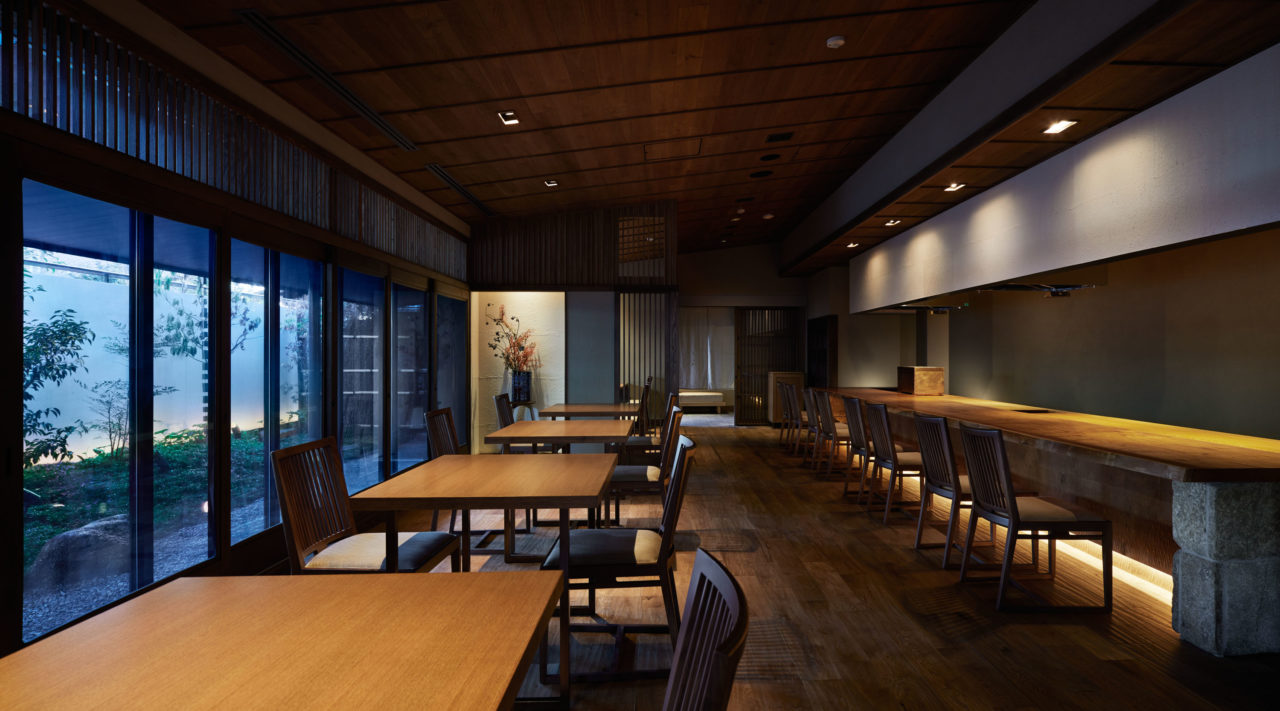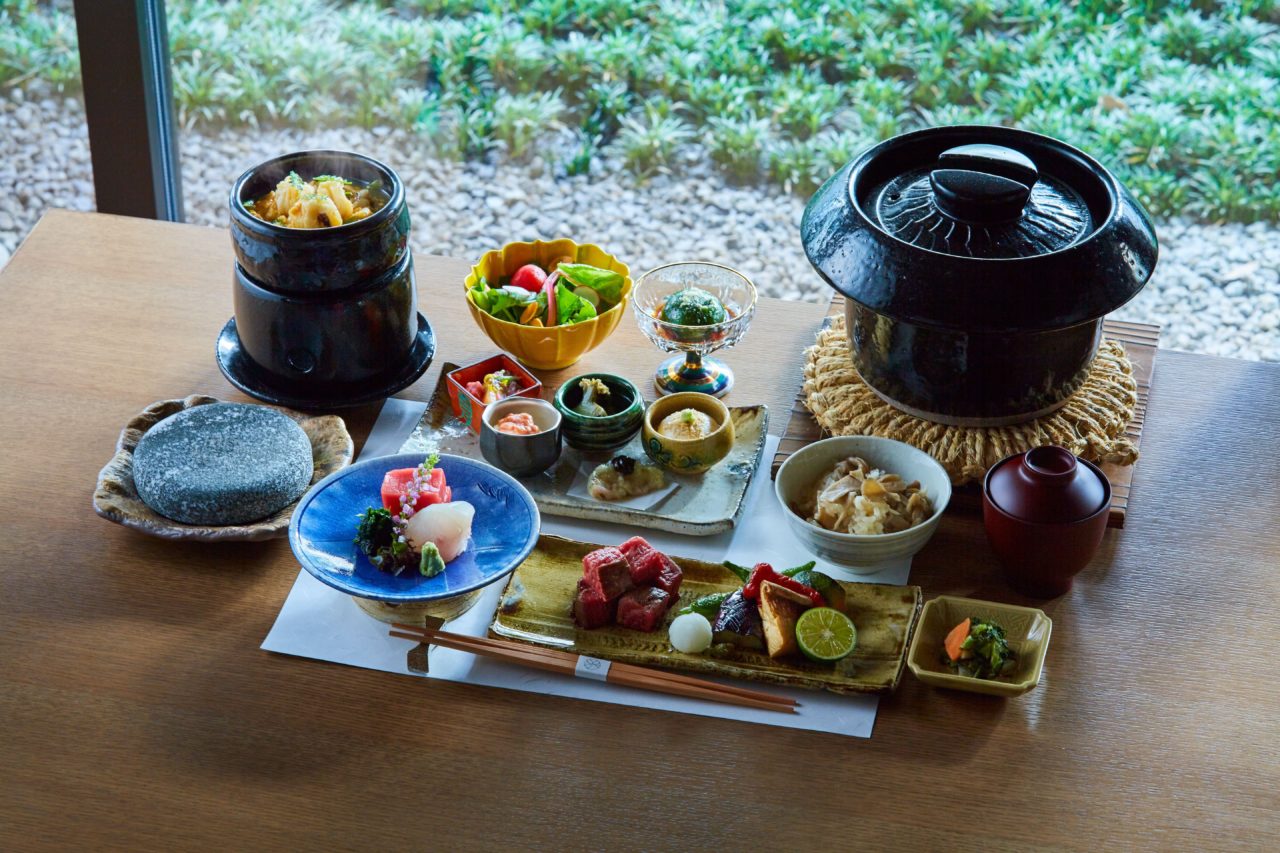 An annex building is planned for 2021, situated adjacent to the Yuen Bettei Daita and will be the hotel's spa facility, SOJYU. Already being found in an unlikely suburban locale, the central yet quite neighbourhood will indeed be a perfect tranquil repose for all.