KOFFEE MAMEYA KAKERU
The Art of Coffee Meets The Craft of Cocktails In A Spectacular Interior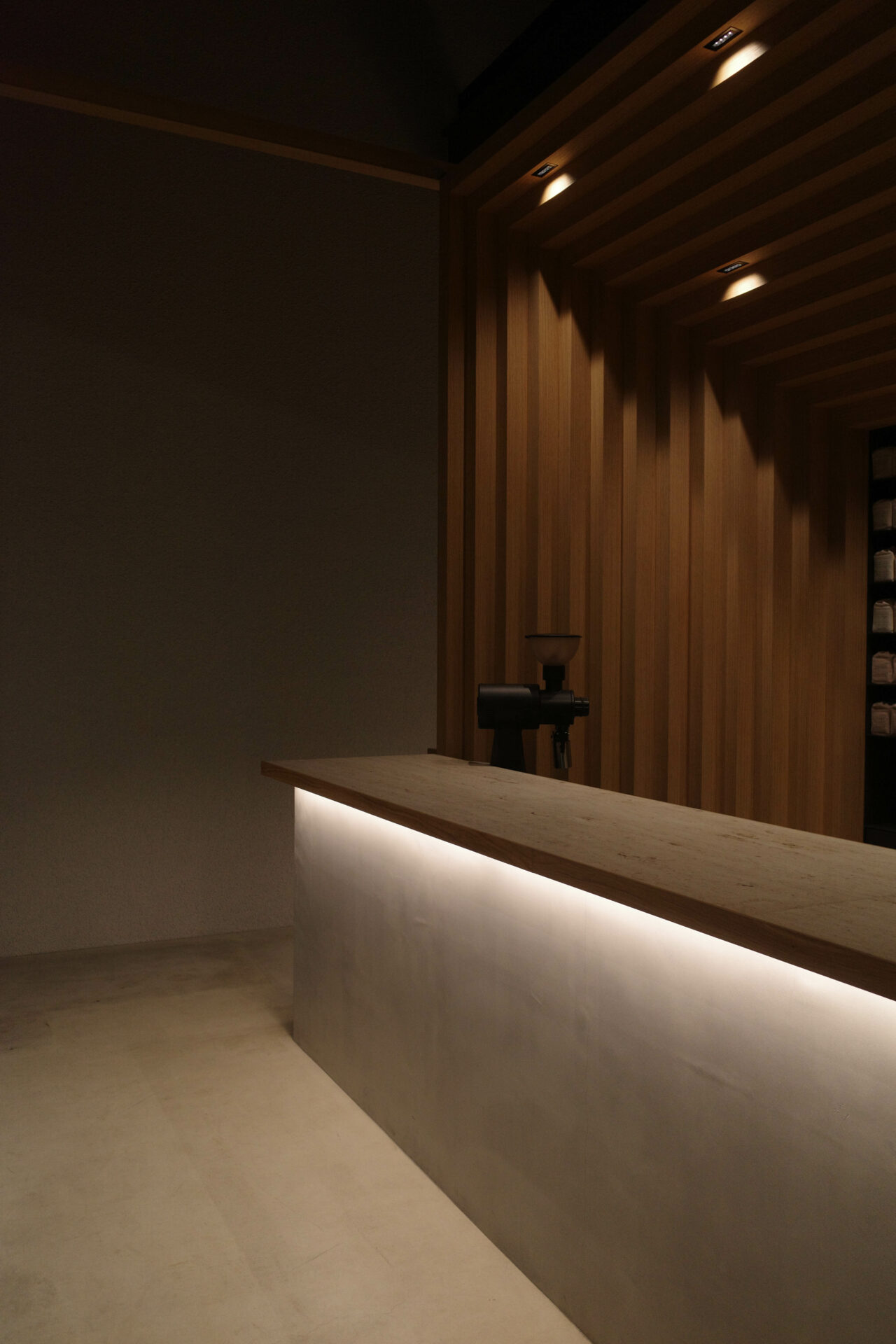 KOFFEE MAMEYA KAKERU is found in Tokyo's far east, in the quaint suburb of Kiyosumi-shirakawa, a newly-burgeoning coffee destination nestled amongst a variety of independently-owned boutique craft stores, secondhand bookstores, and notably one of the city's most popular museums; the Museum of Contemporary Art Tokyo.
Following their first outpost situated in Tokyo's Omotesando area, KOFEE MAMEYA KAKERU maintains the same beans store concept, yet presents itself in a larger space accommodating seating, and most curiously, liquor. Owner Eiichi Kunitomo and head barista Miki Takamasa are truly leading in this new progression for the industry and the craft of the humble coffee bean. Here, the emphasis is on origin and roaster, process and craft, taste and experience. A memorable one at that, too.
Coffee is presented in custom Ehime ceramic mugs with a custom-made form that features cornered not curved handles for easier grasp, and a convex interior likened to a wine glass allowing a new movement for the coffee inside to enhance aromatic molecules in the constricted space. Cocktails are presented in mesmerising pitch-black custom Tajima glassware handcrafted in Tokyo, their dark tone resembling Anish Kapoor's Descent into Limbo painted in Vantablack. With a tasting menu that accommodates both coffee and liquor-infused coffee cocktails, the pairings are also accompanied by handmade traditional Japanese nibbles designed to compliment and enhance various tasting notes and flavours. Why not try a classic Espresso Martini with Code Black's Tres Dragones Natural from Colombia, or Coffee Collective's Finca Takeshi Geisha from Bolivia? Or even better, a Roman Hikou made with Kume Shochu, exclusively from the SG Club in Tokyo, awarded one of The World's 50 Best Bars, and 3rd place in Asia's 50 Best Bars. Here at KOFFEE MAMEYA Kakeru it is all about the collaborative spirit between top producers and makers. Hence their naming of Kakeru, meaning in Japanese to multiply.
The interior at Koffee Mameya Kakeru is a stunning affair. Solid stone countertops compliment custom-made timber seating in the concrete grey space that is centred around a timber interior frame. Designed by 14SD (Fourteen Stones Design) led by Yosuke Hayashi, the architect renovated the former warehouse, maintaining its exterior structure and creating new internal volumes. Upon entry, the whole bean retail space greets you, presenting light to dark roasts in their corresponding colours. Behind the facade, a surprisingly large interior reveals seating and bustling motion from the staff, positioned in the centre where their coffee preparation can be likened to a performance.
Here, find an amalgamation of cafe and bar, all in celebration of the art of the coffee bean. Stay for an hour or three, and experience the potential of coffee like never before.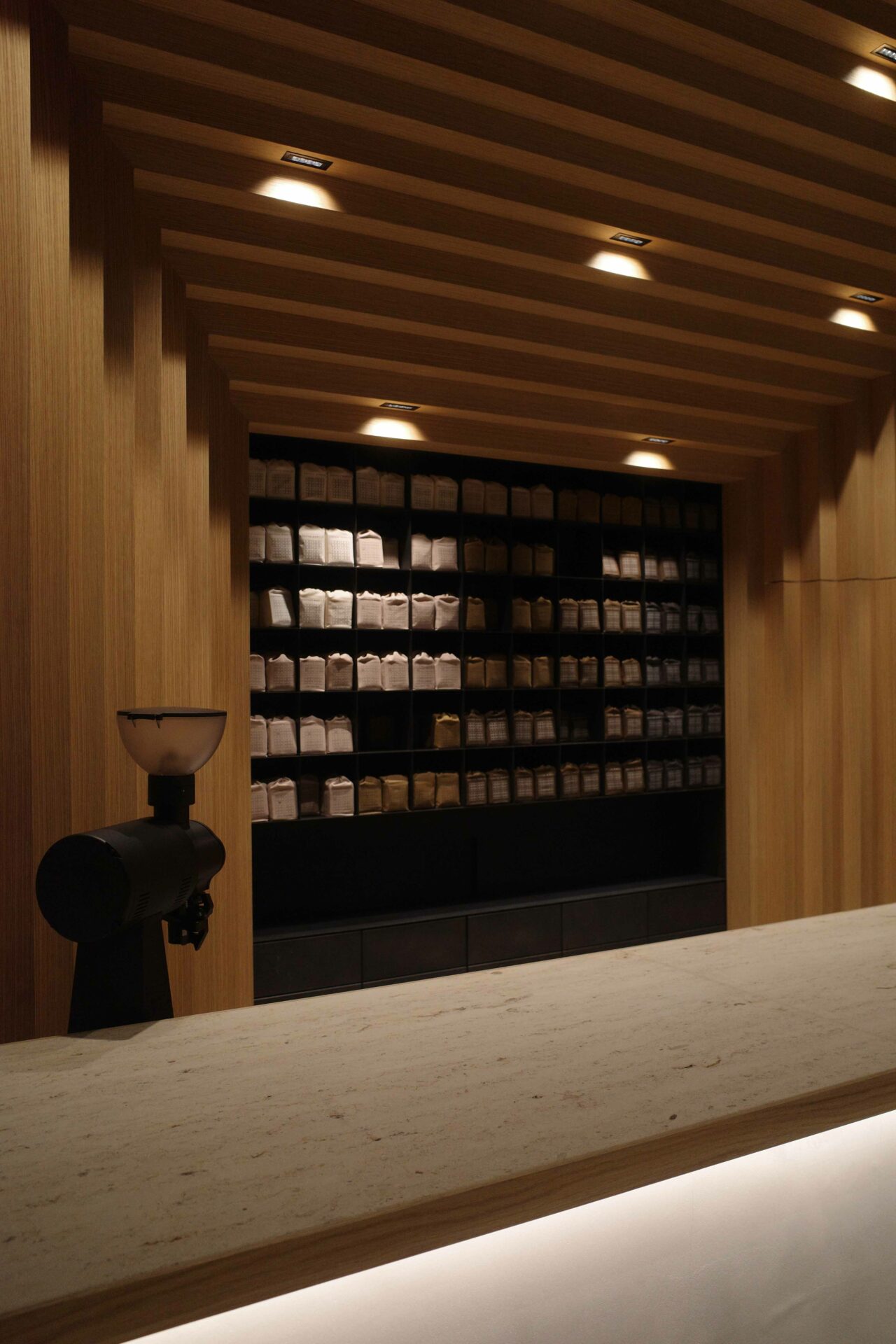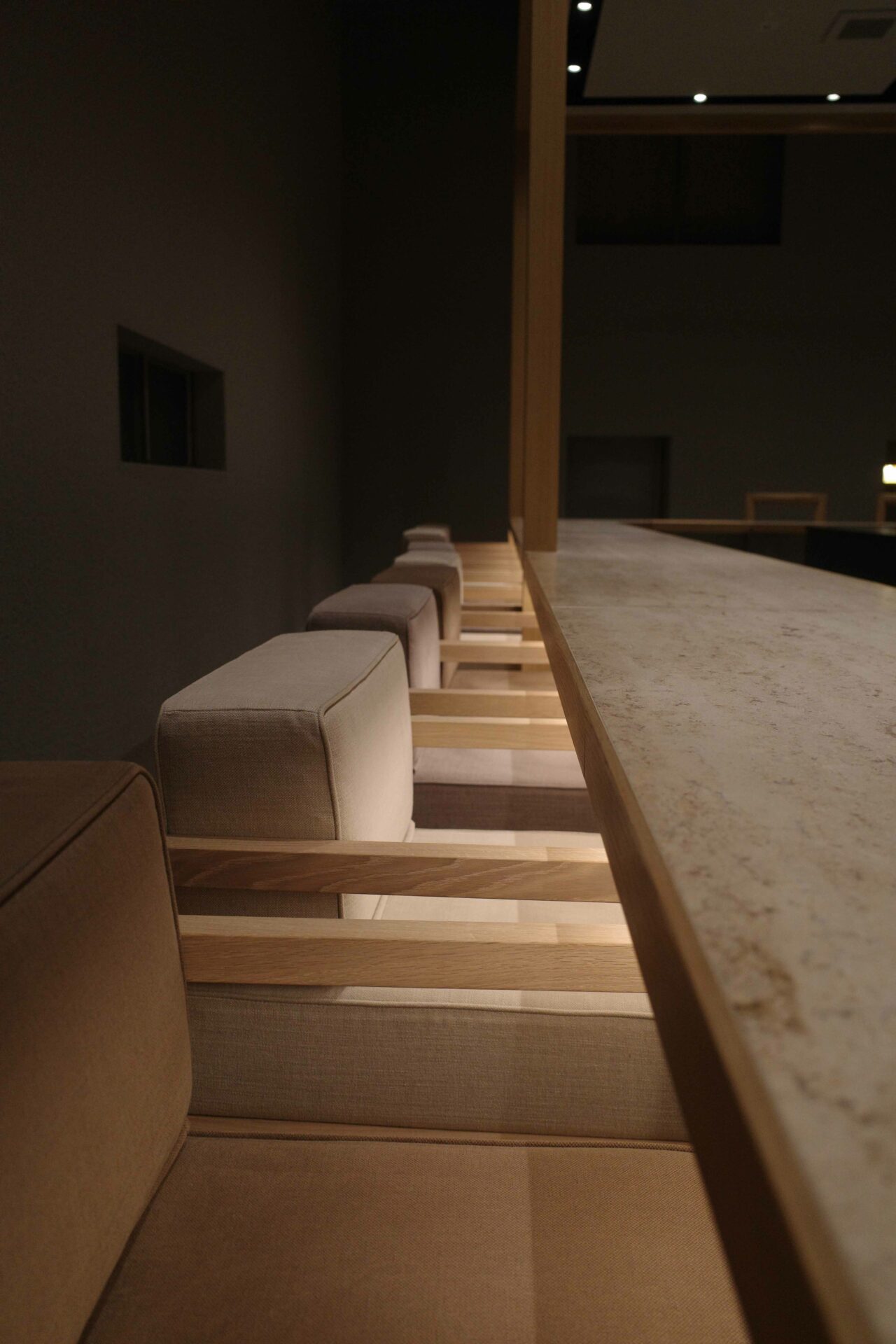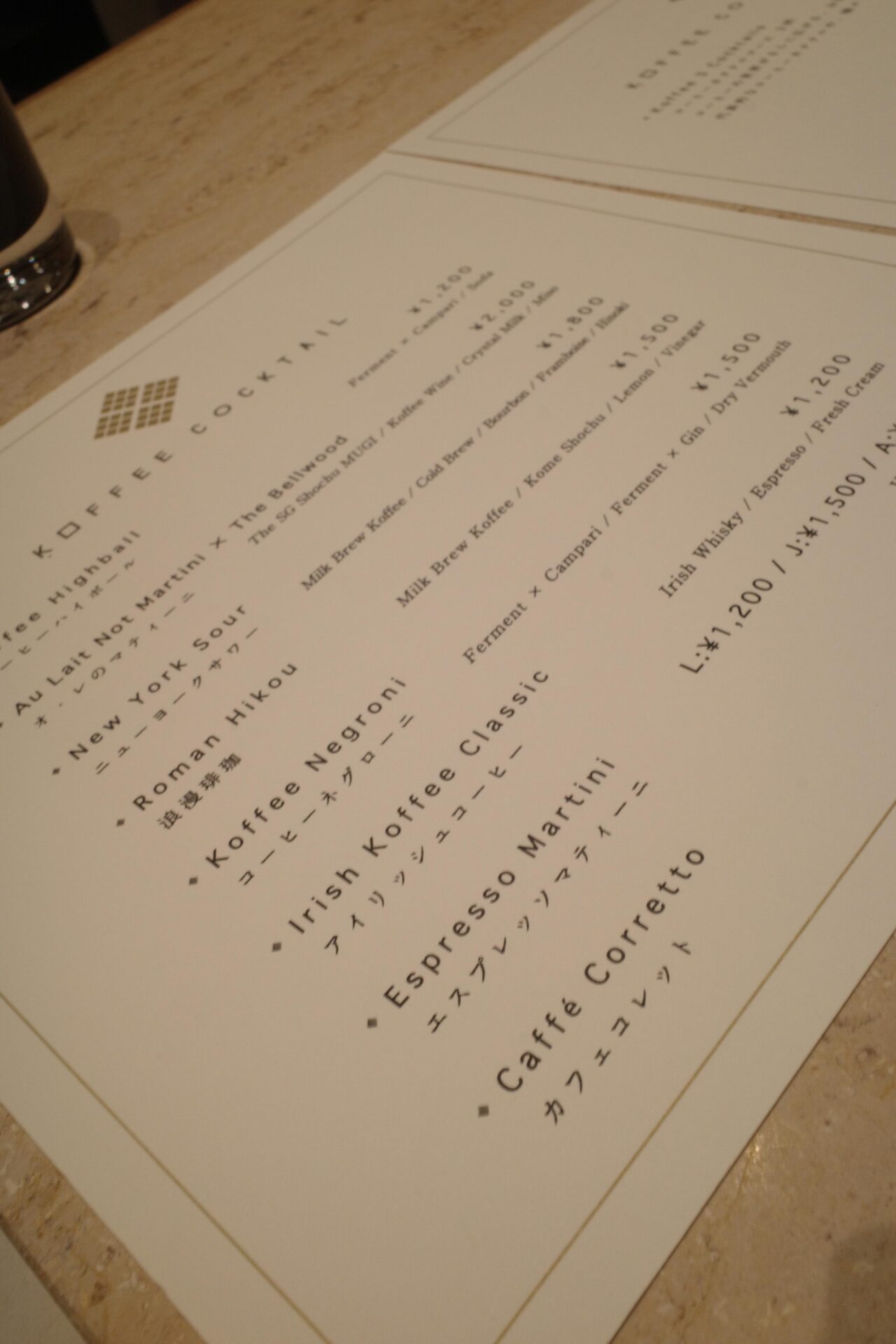 KOFFEE MAMEYA KAKERU
2-16-14 Hirano
Koto-ku, Tokyo, Japan
#Champ_Tokyo
All photography © Champ Magazine