BLUE BOTTLE COFFEE SHIBUYA
In An Interior Designed by Keiji Ashizawa, Find Volcanic Ash-Glazed Tiles & Sleek Minimalism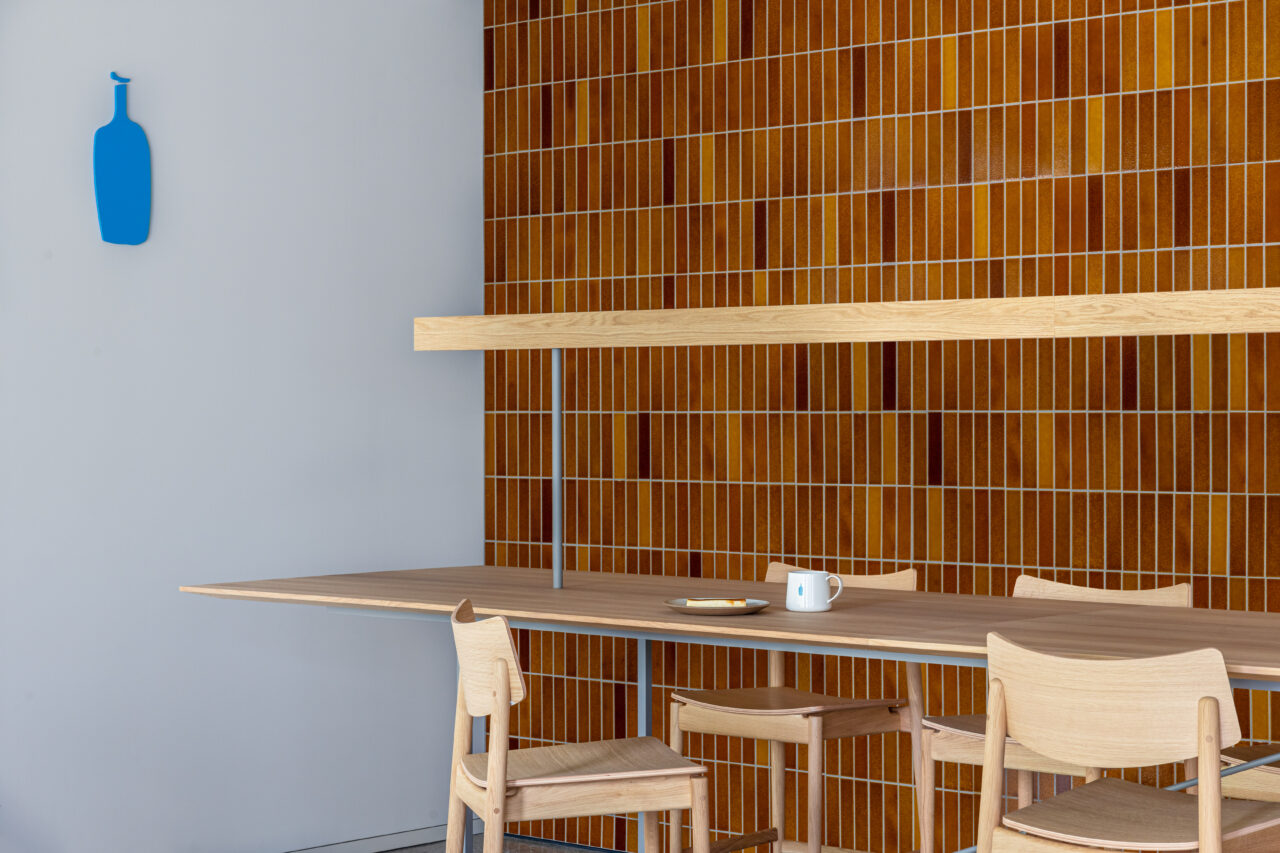 In Shibuya's newly-redeveloped Kitaya Park, find terraced seating and food trucks alongside an entirely new structure housing Blue Bottle Coffee; the company's first Shibuya location. Over two floors, BLUE BOTTLE COFFEE SHIBUYA is a light-filled space that will become your new favourite spot in the city – reflecting not only the collaboration of Japan's finest creatives but an international connection that ensures its timeless design.
Designed by Tokyo-based architect and designer Keiji Ashizawa, the minimalist interior of BLUE BOTTLE COFFEE SHIBUYA champions details in its material selection dominant in tiling and timber, yet it is its diversity of space, large glass window panels, ease in internal navigation and stackable furniture that allows for a truly flexible space. With staff uniforms by NIGO of HUMANMADE, find various seating by Ariake, or Karimoku cushions upholstered in 'Fuse 561' fabric by Kvadrat/Raf Simons, to outdoor stackable stools and benches by Ishinomaki Lab. The store's key feature is as radical as it looks: they are "ExCinere" Mt. Etna volcanic ash-glazed tiles for feature walls and tabletops developed by Brent Dzekciorius of London-based materials studio Dzek in partnership with Italian designers Formafantasma. Famed Tokyo pâtissier Yuichi Goto and Kazuhiro Nakamura of pastry unit Tangentes created an exclusive cheesecake/ creme brûlée dish to match the tile's same silhouette and colours, with a brunch plate by chef Mou Soejima alongside various other dishes, all served on bowls and plates from Kagoshima-based ONE KILN CERAMICS.
Most importantly, rest assured to find excellent Blue Bottle coffee.