Teshima Art Museum
Architecture and Art Poetically Combined to Create a Harmonious Experience in the Seto Inland Sea
Situated in Japan's Seto Inland Sea lies Teshima Art Museum, an inventively designed building by architect Ryue Nishizawa in collaboration with artist Rei Naito. An unexpected pairing for a museum concept, Nishizawa and Naito have created a destination which conveys perfect harmony; of aesthetics, philosophy and feeling.
Seamlessly designed into its landscape, Ryue Nishizawa's design for the museum is made of a freestanding concrete shell which houses only a single artwork by Naito, titled Matrix. Both architecture and art are in harmony with one another. Through pinholes in the floor, beads of water magically percolate, and due to the buildings sloping design, flow and form translucent puddles. Naturally a continuous dance is made by the water, creating a meditative state for any visitor mesmerised by the sight. 
Naito's site-specific artwork is modest yet powerful, engaging and wondrous. It could only be made possible due to Nishizawa's design, manipulating the water to allow it form in such a way.  The building – which could be described as an artistic sculpture in itself – is formed by 25cm thick concrete 60 metres wide, resembling a white pod shell. There are no pillars here, the buildings design is freestanding ingeniously imagined by Nishizawa.
A natural conversation is presented between the building, the earth it occupies and the sky it frames. Viewed from above however, the museum looks both other-worldly and like a droplet of water itself, as if it naturally fell from the atmosphere above.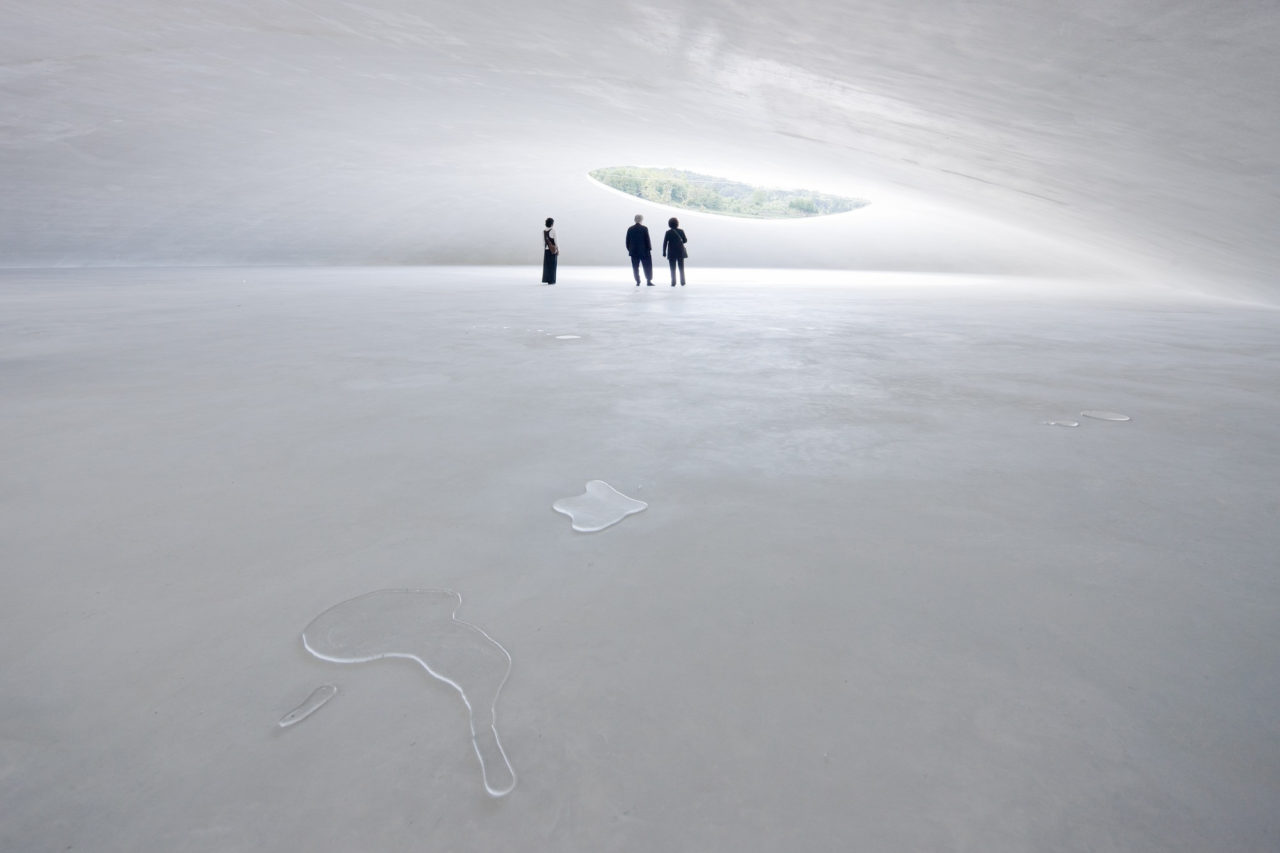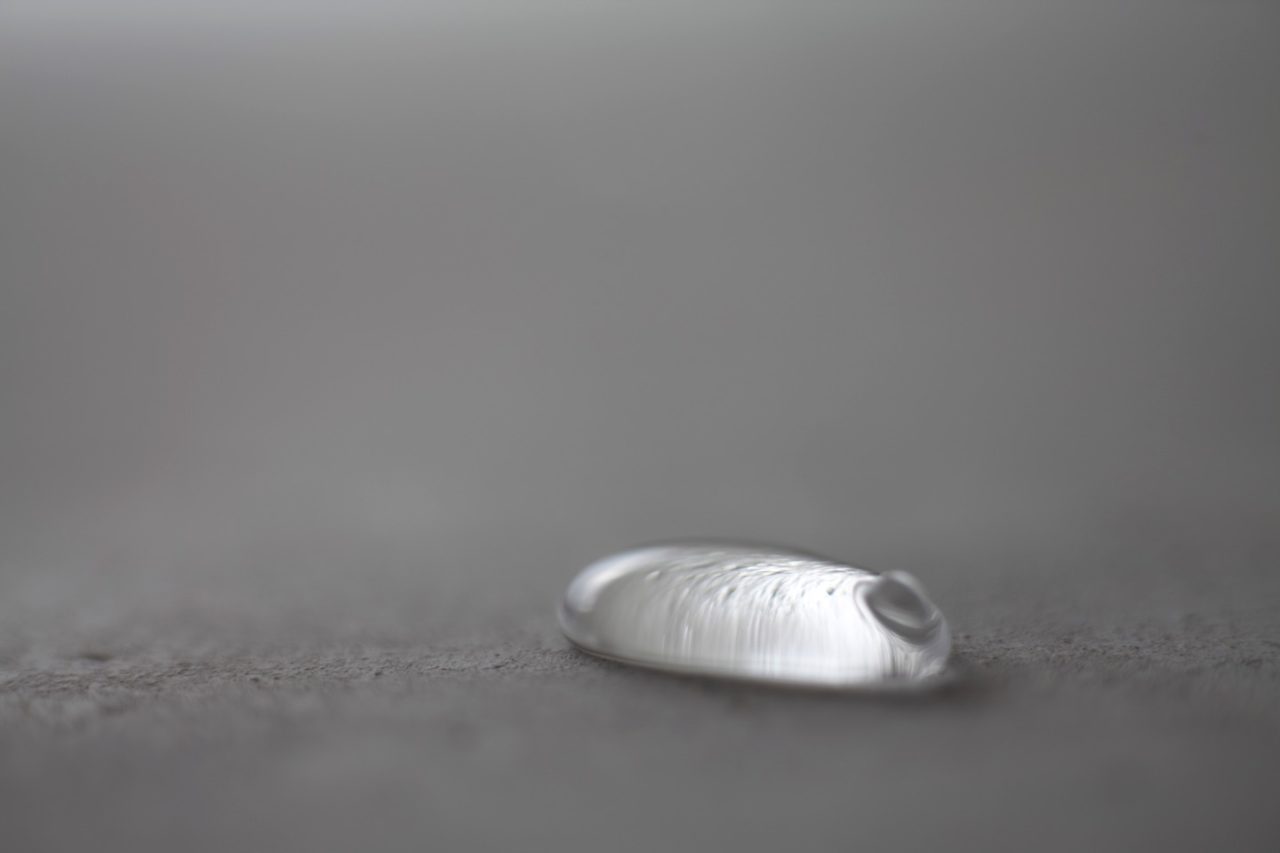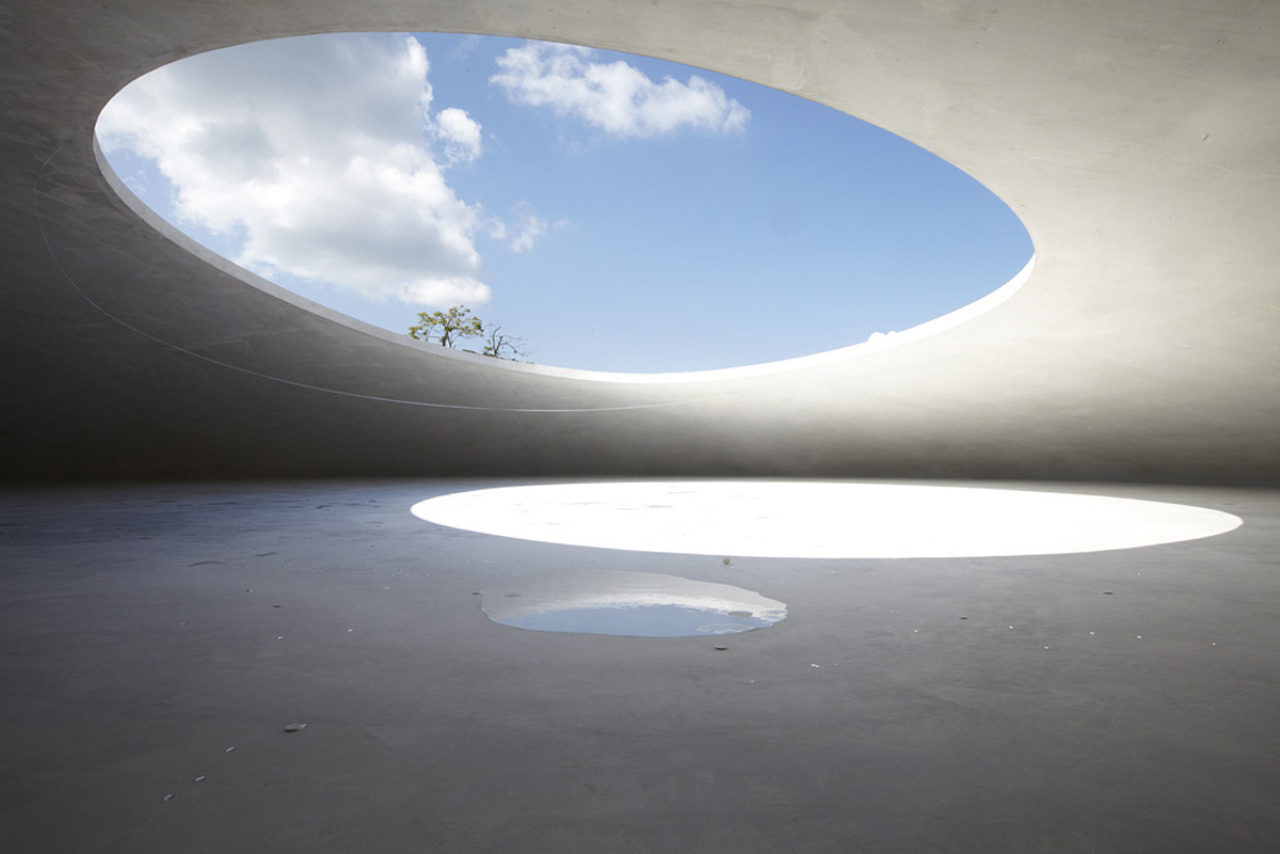 A small cafe and shop – also designed by Nishizawa – invites visitors to explore locally-made snacks and products, found only on Teshima. Snacks made with locally grown rice, and drinks blended with local fruit are a must-try.
The journey to Teshima is equally as important as the visit itself. From Naoshima it is a short boat journey, where the try untouched beauty of the Seto Inland Sea can be experienced. The sea, the sky, the land, preserved due to its secluded location. With only a population of 1000 inhabitants, Teshima retains its local charm which can be discovered whilst travelling to the art museum (by motorised bicycle, as we primarily recommend). The White Dormitory (a three-room villa) or Takamatsuya (homestay) allows the opportunity to stay overnight on the island, where the best things to discover are whilst living like a local.
∆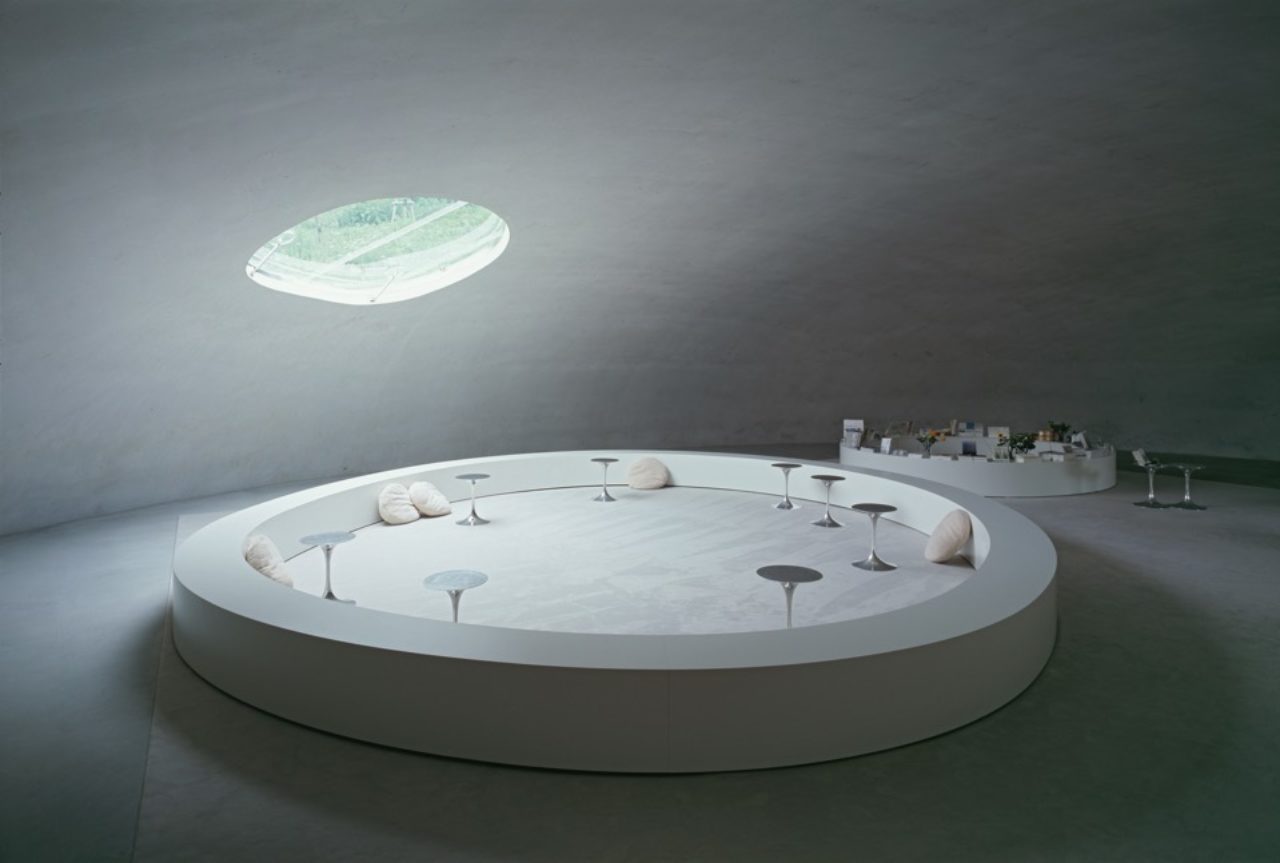 607 karato, Teshima, Tonosho-cho, Shozu-gun, Kagawa 7614662 Japan
Images: as credited | Text: Monique Kawecki [Champ Editor-in-Chief]