Centuries Of History
Reimagined Tradition Continues In Japan's Famed Old Post Town In The Kiso Mountains
There are a number of ways that travellers can reach the remote town that is Narai-Juku nestled in Japan's Kiso mountains. As one of Japan's historic post towns found along the old Nakasendo Road — the Edo-era path connecting Kyoto with old Tokyo — it's traditional timber buildings are preserved just as they existed over 400 years ago.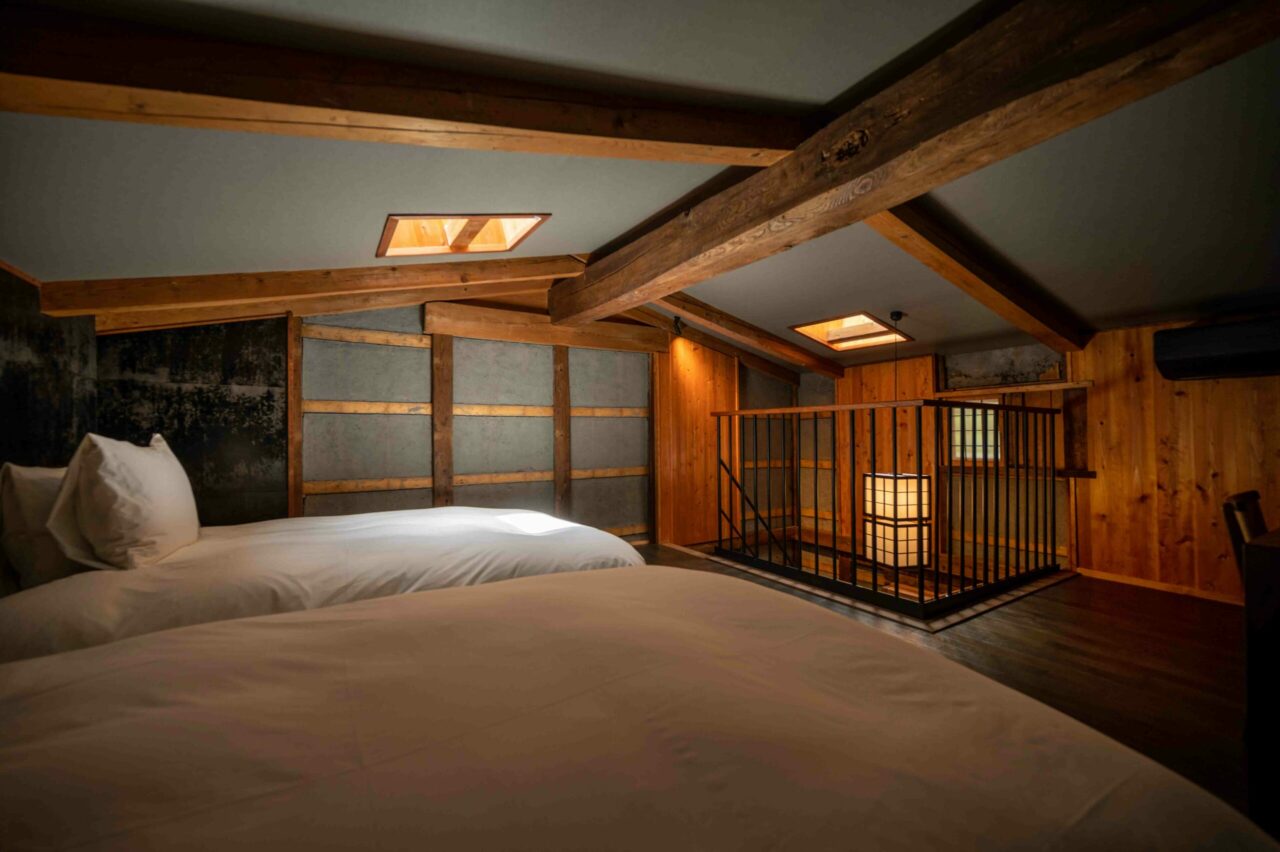 With an assuming latticed timber facade, the main building of BYAKU Narai is found behind a dimly lit entrance that transports you from the outside world into a modernised space that beautifully retains architectural features heralding a time before Japan's westernisation. The luxury boutique hotel referred to as an inn, was instigated by Japanese construction company Takenaka to boost local timber production and now comprises four renovated buildings along the historic Nakasendo road.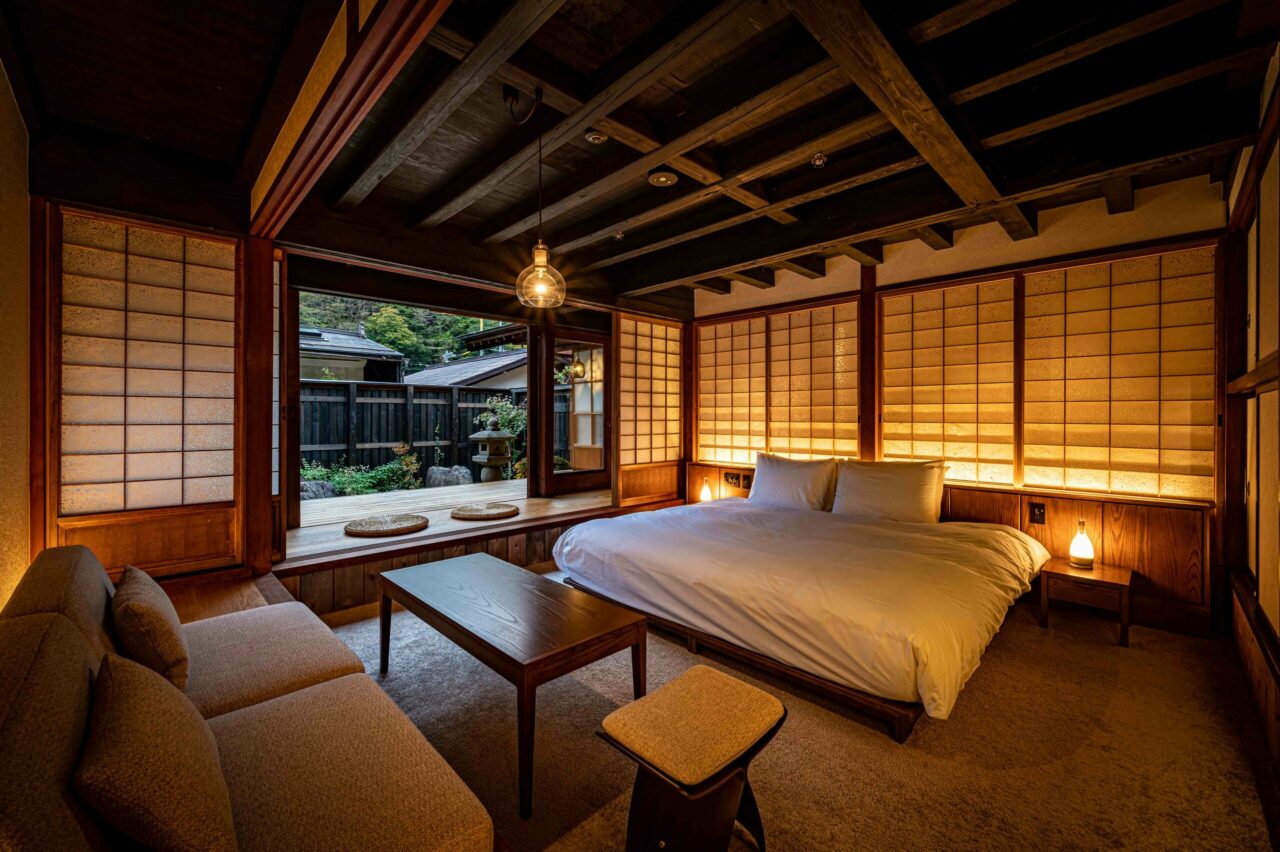 Open in 2021, BYAKU Narai's 12 guest rooms are each different in layout and design, each found either in traditional timber structures — with two guest rooms extraordinarily found in two former kura store houses — plus a large public bath that draws water from a mountain spring, an intimate hotel tasting room bar and an exceptional restaurant named kura (housed in a former storehouse and sake brewery). In the main dining room, guests have a direct view into the revived sake brewery — suginomori brewery — led by a single toji head brewer brewing just 13,000 litres per year. His brewing method and rice variety remain exclusively secret, with the nihonshu sake bottled in an elegant and sleek, exclusive black glass bottle in limited numbers.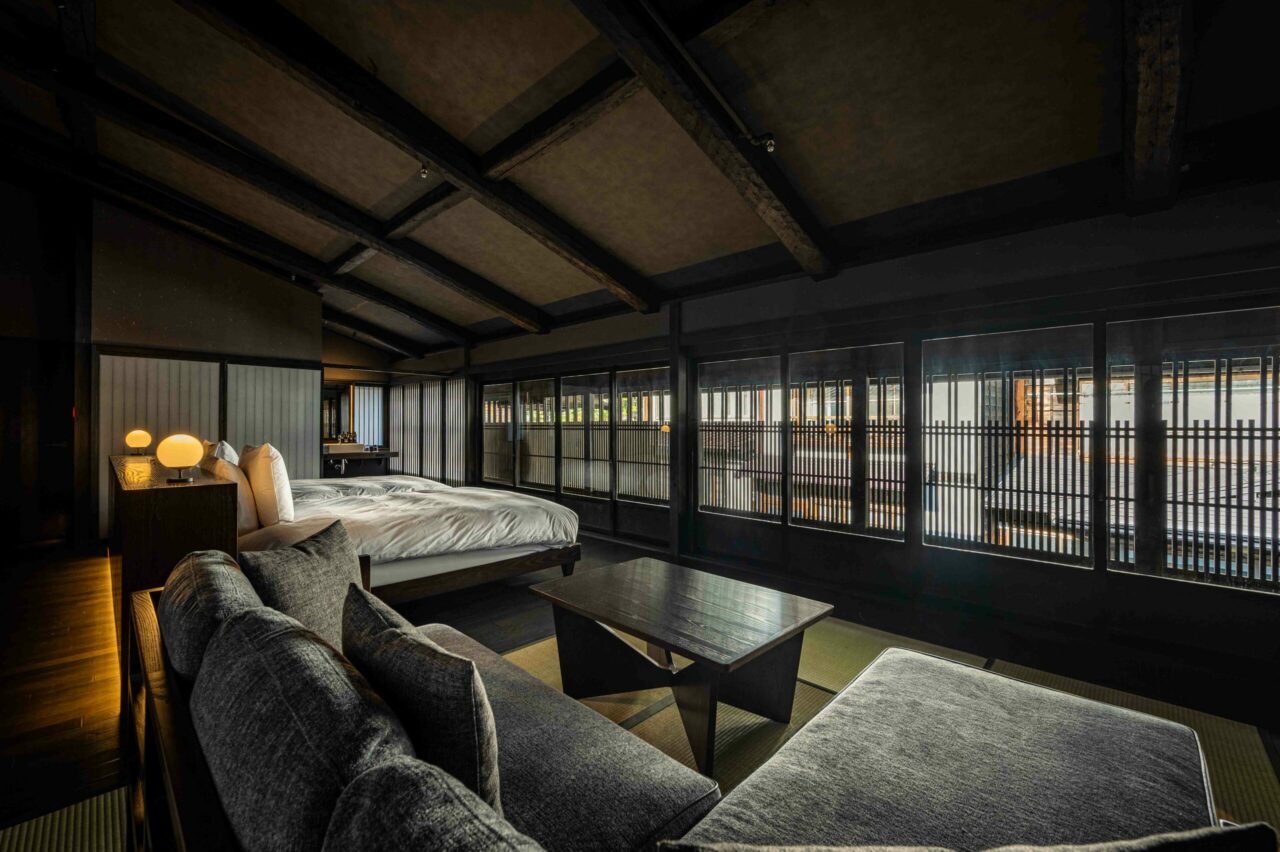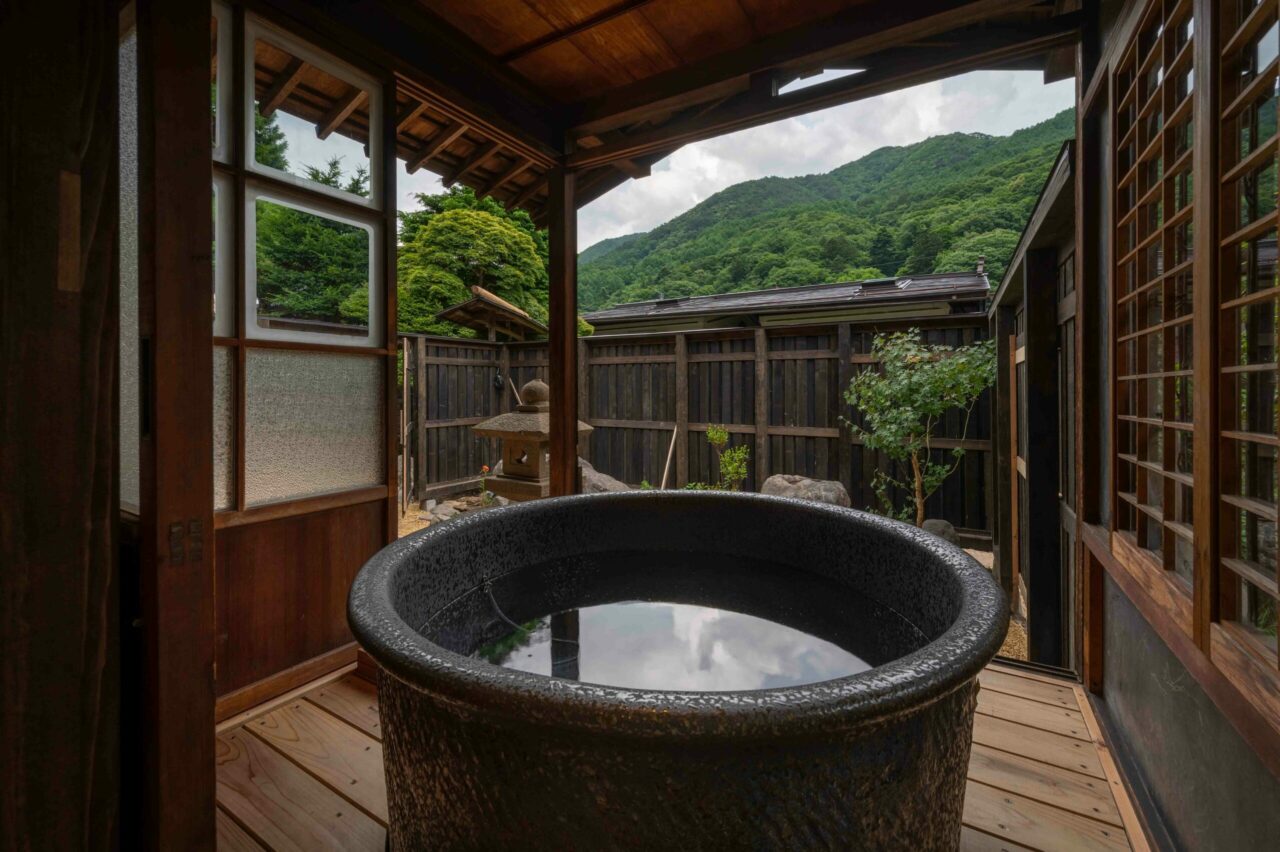 Now almost after two years of operation, BYAKU Narai welcomes two new renovated buildings to its complex. Both renovated by architect Fumihiko Sano and unveiled in August 2023, located just metres within BYAKU Narai's existing buildings, completing the hotel's unique footprint. Sano, a specialist architect in timber whose background includes working with Japan's most revered sukiya architecture and construction firm Nakamura Souji, renovated the new buildings and guest rooms over nine months. One building referred to as Kanekami-ya, utilises Kiso hinoki cypress wood for a spectacular private sauna and bath alongside a bedroom and second floor rest area. Formerly the home of a monk form the local temple Honen-ji during the Edo Period over 200 years ago, the building was beautifully renovated retaining original timber columns complimented by new timber joinery. The second building Shimamo-ya includes a guest lounge area and three unique guest rooms (renovated from a former shikki liquor shop) each with artworks by creative director and artist Takatoshi Yamano of Palab and sublime Gifu-made paper lantern lighting for interiors selected by Sano. Each guest room features an interior and selection of amenities that reflects the local region — find Kiso urushi lacquerware tableware, to (depending on room type) koyamaki wood bath tubs.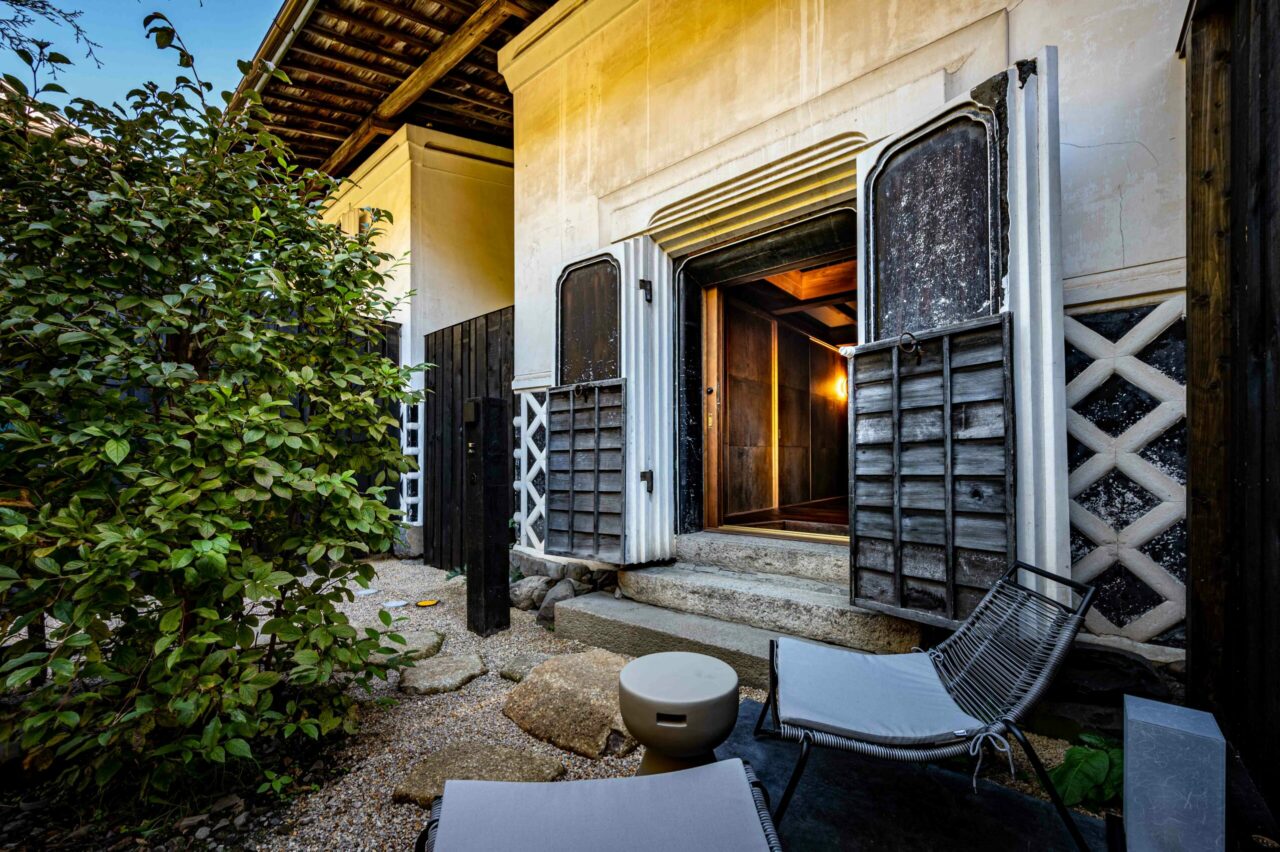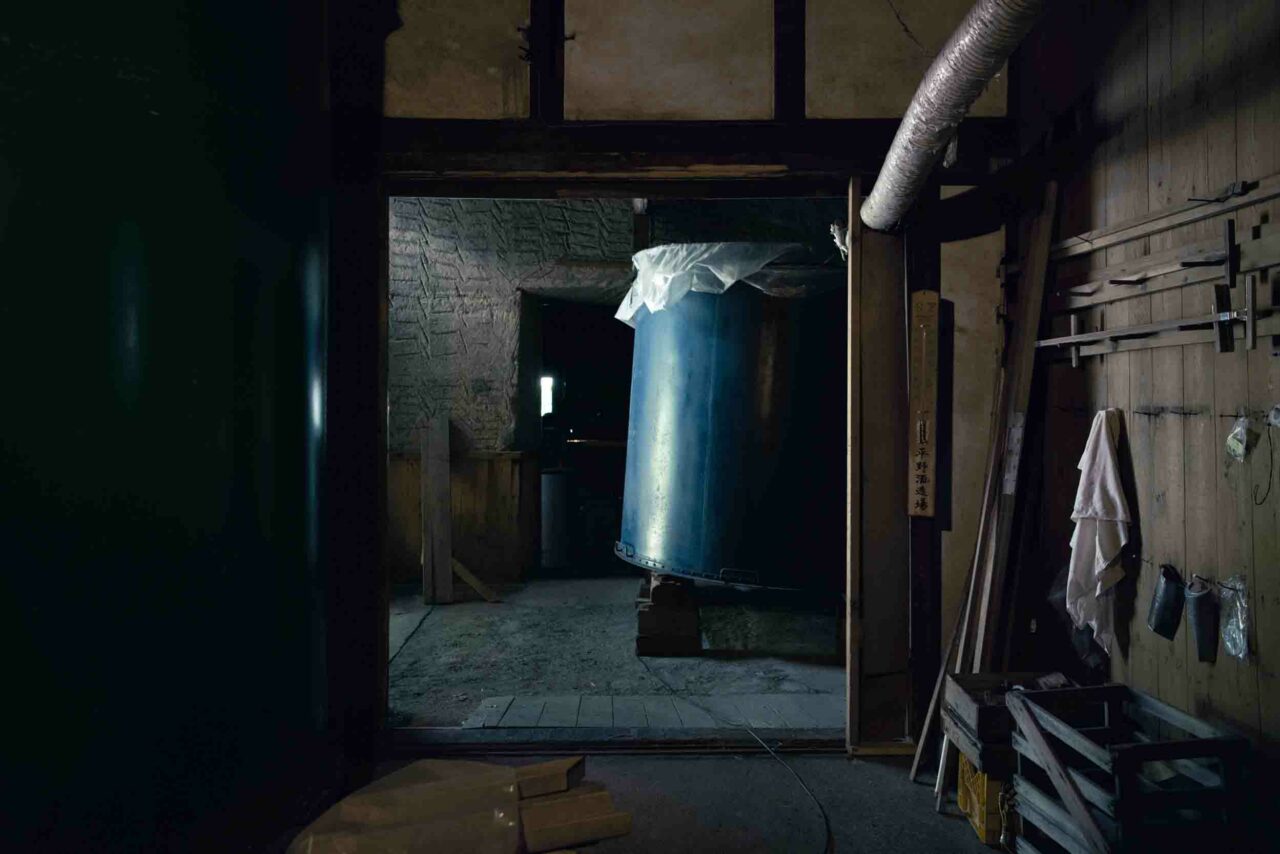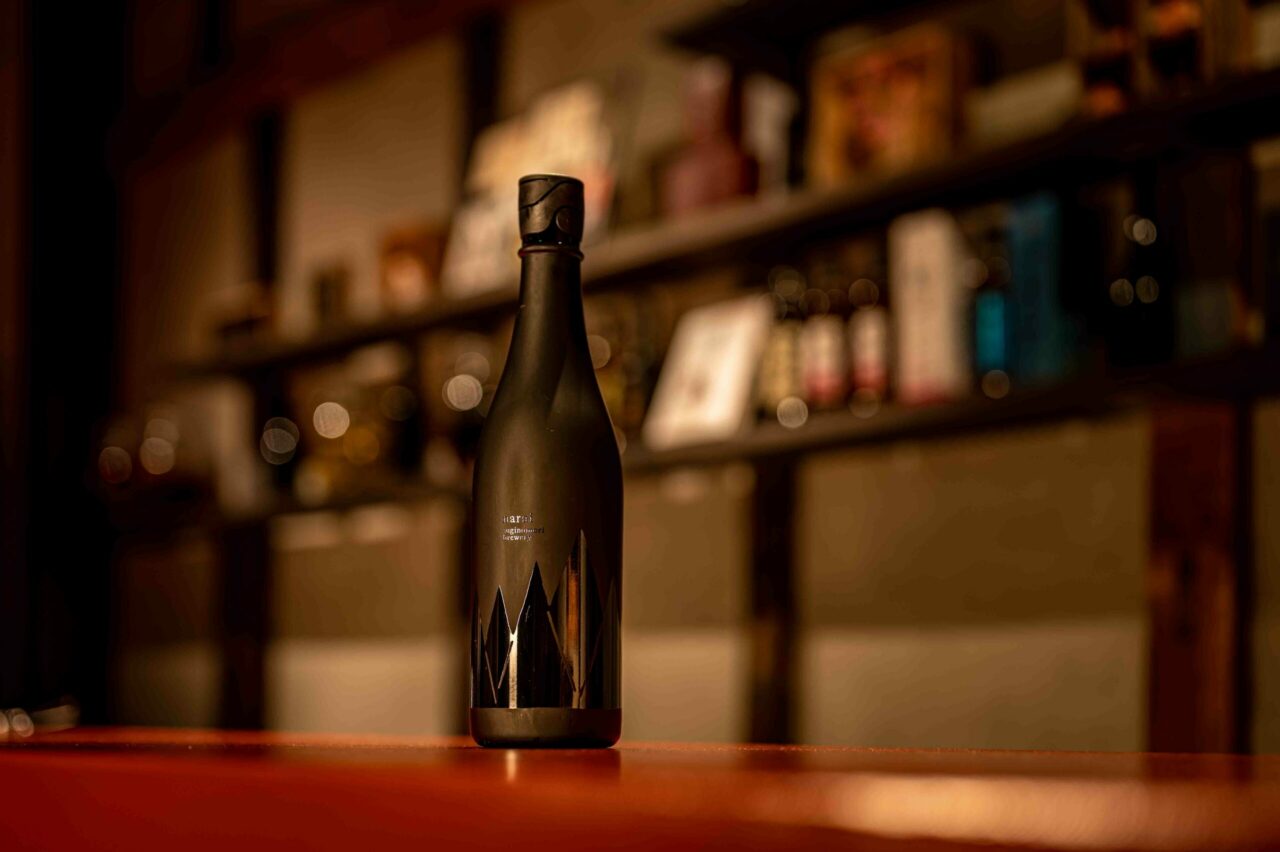 BYAKU Narai's dining at kura restaurant is equally simply not to miss. Led by Executive chef Takashi Tomomori (with initial culinary supervision by Zaiyu Hasegawa of Den in Tokyo), Tomomori creates an exquisite dining journey from his experience living and working in the Shiojiri region for over a decade that allows you to immerse yourself within the Kiso mountain regional and seasonal produce and its historical, cultural context.
Each dish is served in exquisite urushi Kiso lacquerware — from bowls to spoons — in a sophisticated interior with tsuchi-kabe earthen clay and stone walls, and dark timber flooring alongside the site's historic water well. Whilst the larger dining area oversees the sake production room, the counter table (comprised of four counter seats) is where guests can observe the dishes in preparation. The table itself is stunning — covered by a lacquered, textural textile — overlooking a stunning outdoor garden.
For dinner, the seasonal summer menu included a first corn soup served in a 100-year old black, handmade Kiso lacquer bowl, to an eel, eggplant and sansho pepper dumpling — sumptuous and vibrant flavour. We particularly loved the lightly-fried carp (soft and sumptuous inside) with aosa seaweed and shiode sansai known as wild mountain asparagus, served on beautiful kutani koimari-yaki ceramic. Our course dining concluded with a melt-in-your-mouth dessert of rhubarb and warabi bracken starch ice-cream with hinoki scent.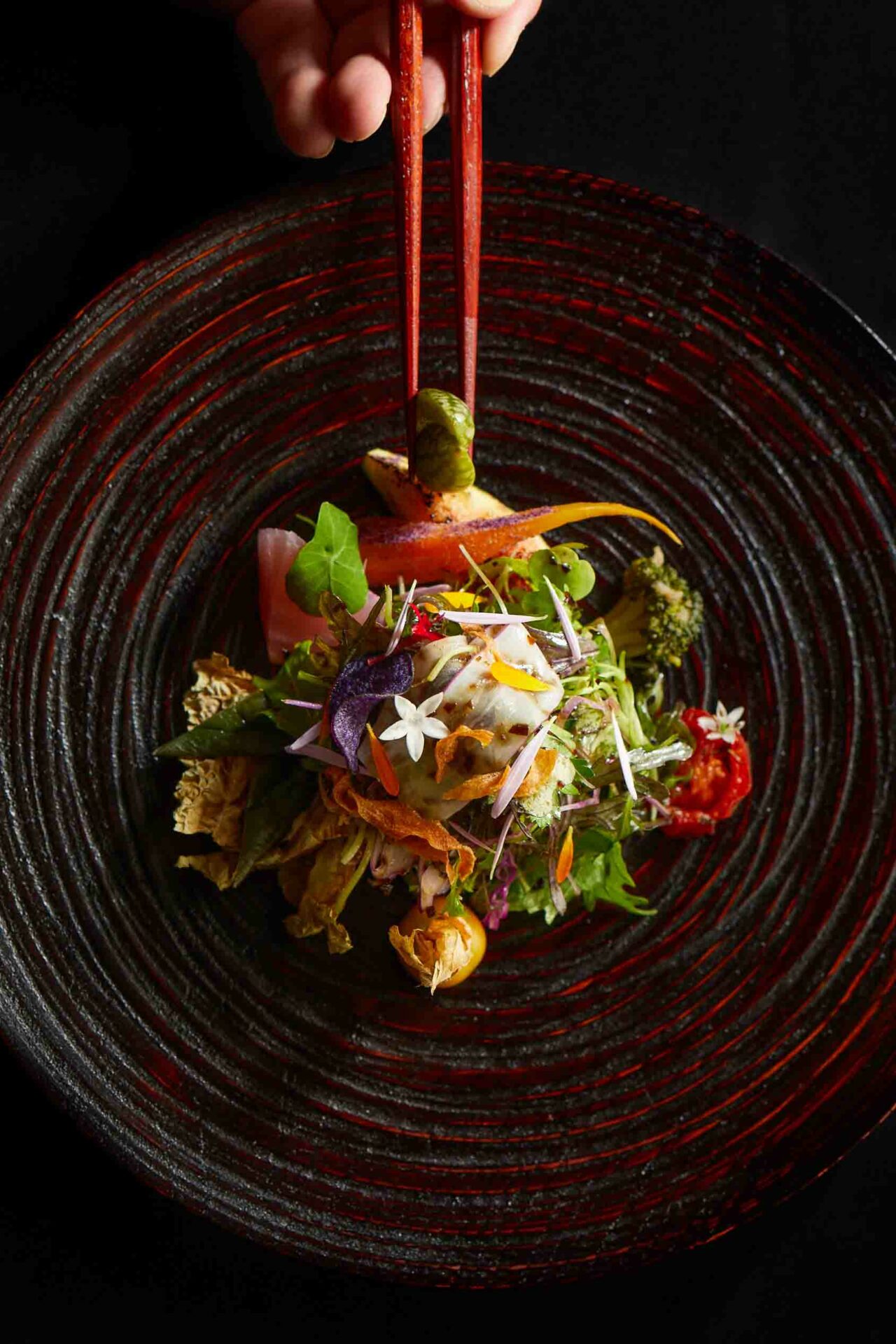 For breakfast, starting with an ontake-cha tea from the neighbouring Mount Ontake mountain, the set included tofu with molokhiya sauce, mountain vegetables softly boiled in kombu seaweed dashi broth, with natto fermented beans, Shinshu Salmon and tamago-yaki rolled Japanese egg omelette.
Surrounded by pure, mountain spring water and the cool breeze of the Kiso Valley, where else can you truly unwind within centuries-old tradition and a world of untold stories. BYAKU Narai is truly one of a kind.
BYAKU Narai
551-3 Narai, Shiojiri-shi,
Nagano 399-6303, Japan
Text: Joanna Kawecki
Images: As credited