The Delicate Art of Mixology
An Exclusive Hiroshi Sugimoto-Designed Six-Seater Bar Led By Mixologist Tsuyoshi Kimura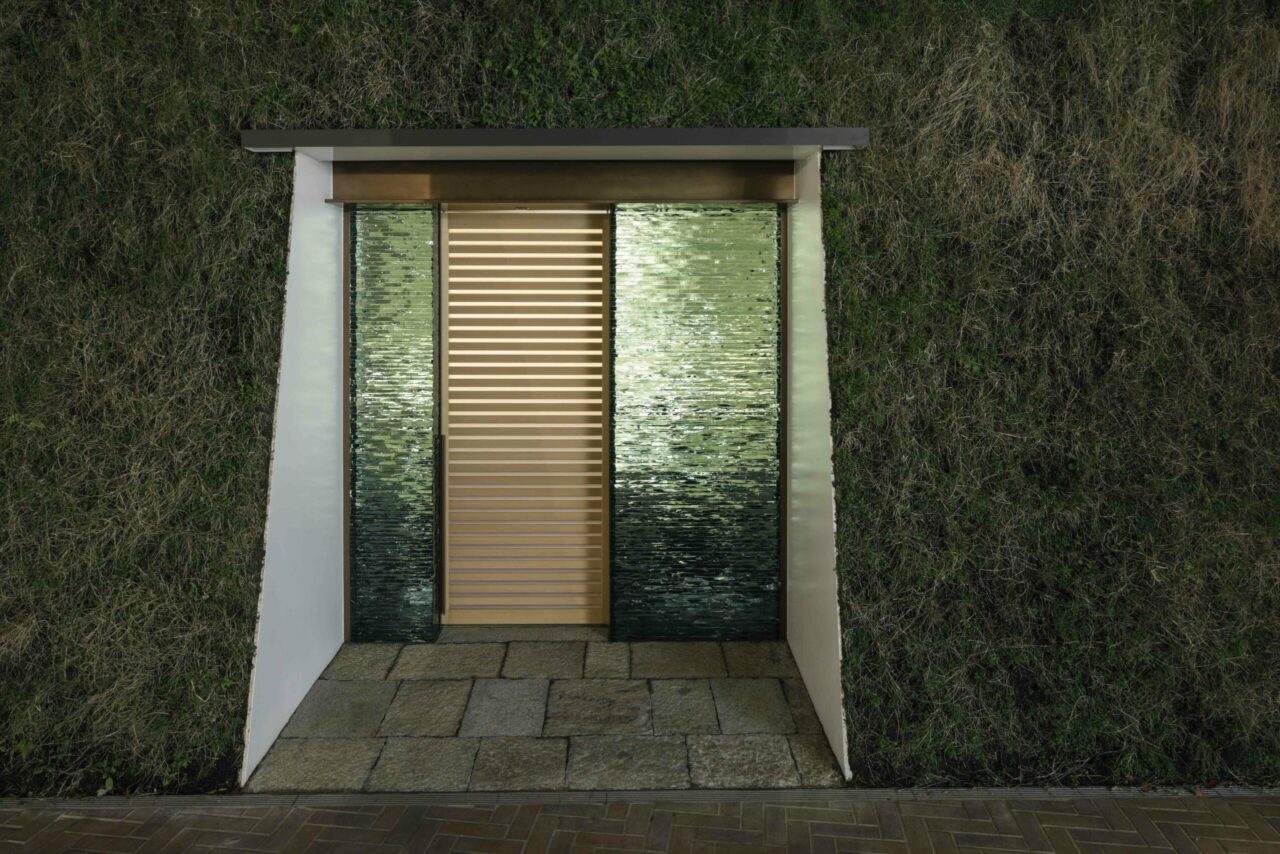 Great bars have always crafted a customer's journey that long began before any order can even be taken. The experience begins in the approach to the destination, where often hidden or unusual entryways set the stage for the entire evening.
Situated almost embedded inside the luscious green walled building of Shiroiya Hotel's Green Tower building, find the inconspicuous entry to the BAR MATCHA-TEI, an intimate, six seater cocktail bar designed by contemporary artist Hiroshi Sugimoto and architect Tomoyuki Sakakida of architecture firm New Material Research Laboratory. Behind a tall timber door and exquisitely-layered slices of optical glass crafted by Japanese glass craftsmen, find ever-changing subtle light transmitting throughout various times of the day. The 100 jagged slices were crafted individually by hand, created through breaking each edge of the 19mm-thick glass to produce the unique texture and arresting entrance.
Accommodating just six guests, the bar features a long, solid cedar wood counter with a stunning grain running throughout — intentionally selected by Sugimoto — as if to reflect running water from the large, stone basin by the counter side. Inside the bar, the dark and ambient atmosphere is complimented by the interior mud walls, created through blending natural shikkui plaster and pigments to create a dark green authentic matcha colour.
As with all of NMRL's designs, every crevice of the interior is filled with intentional design and meaning. The bar's name MATCHA-TEI is an homage to the adjoining original tea room wall colours. Sugimoto also wrote the Japanese calligraphy himself — meaning 'Matcha-Tei' on the back wall tablet — created on a scrap board he picked up at the demolition site of an old store in Okachimachi (a historical market town in Tokyo) and finished with a fine timber frame of jindaisugi (lignitised Japanese cedar), it's similar dark tones also seamlessly blending into the natural wall.
Helmed by just one bartender, MATCHA-TEI's private atmosphere allows guests to fully immerse themselves in the space, enhancing all of the six senses. Bartender and mixologist Tsuyoshi Kimura holds a global perspective when it comes to his craft. As a Hokkaido native, his work has led him across Hong Kong, Shanghai, Singapore and now to Maebashi, Japan. With a passionate approach and shokunin-like dedication, his method to creating unforgettable cocktail experiences start with an intention of creating 'direct communication' with customers, carving a space with mutual dialogue and appreciation.
With three decades of cocktail competitions under his belt, Kimura's curation of drinks at MATCHA-TEI is succinct yet reflects a refined offering. His menu is segmented into his Signature Cocktails/ Mocktails, Legendary Cocktails and individual liquors ranging from Japanese sake to premium Japanese whiskeys. A small food menu includes bar snacks such as Cambodian Premium Raw Cashew Nuts by Cashew ++, Semi-dried Scallops from Sarufutsu to Nichinan Caviar. Whilst the bar's mineral water is exclusively only bottled for the hotel, sourced from the neighbouring hot spring region Minakami.
From his Signature Cocktails list, find 'Confession'; created with a full-bodied Kenzo Estate Rindo 2019, pomegranate, Roger Groult Calvados Doyen d'age (produced using hand-picked cider apples and aged for 70 years), served in a wide wine glass with one Bell Rose inside. A final spritz of edible, sparkling glitter adds an awe-inspiring touch of magic. A stellar mocktail sans-alcohol is Escort', featuring matcha green tea from Dejimaen, one of Kyoto's top tea producers. 
On the Legendary Cocktails list, find Kimura's Japanese take on the martini. Titled 'Martini – IWA', the simply sublime cocktail features IWA 5 sake from Toyama, Sacred Extra Dry Vermouth, Hinoki Japanese Bitters and lemon from the neighbouring city Takasaki. What makes this cocktail so special not only from its unbelievable and exquisitely-balanced taste, is that it is perhaps the only place to serve IWA sake in cocktail form. Created by Toyama-based sake producer Shiraiwa and crafted by Richard Geoffroy (fifth chef de cave for Dom Pérignon Champagne), it took a respectful approval by Shiraiwa's founder himself during a visit to MATCHA-TEI for the cocktail to be realised, exclusively by Kimura, and only available to experience at MATCHA-TEI.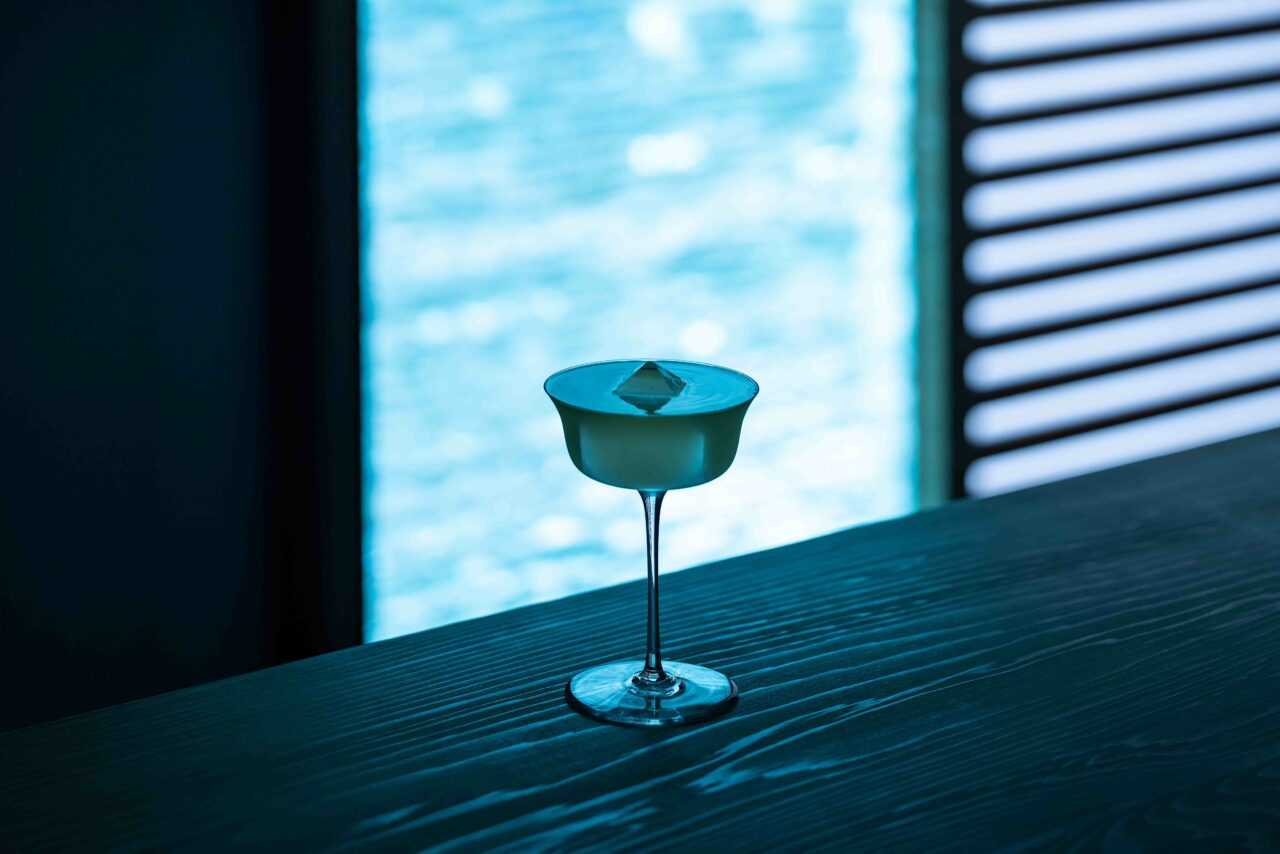 Kimura refers to his cocktails as 'Revived classics', noting their extensive heritage and origins, yet re-interprets them for the 21st century. One of his guests even once commented his concoctions as 'Neo Classics'. Kimura approaches each cocktail starting with its name, from there — glassware, ingredients, concept — follows, allowing it to all come together. Just like Sugimoto carefully selected each design element inside MATCHA-TEI, Kimura mirrors that curation with each vessel and ingredient. The result is an unforgettable journey into the artistry of mixology presented by the talented Tsuyoshi Kimura.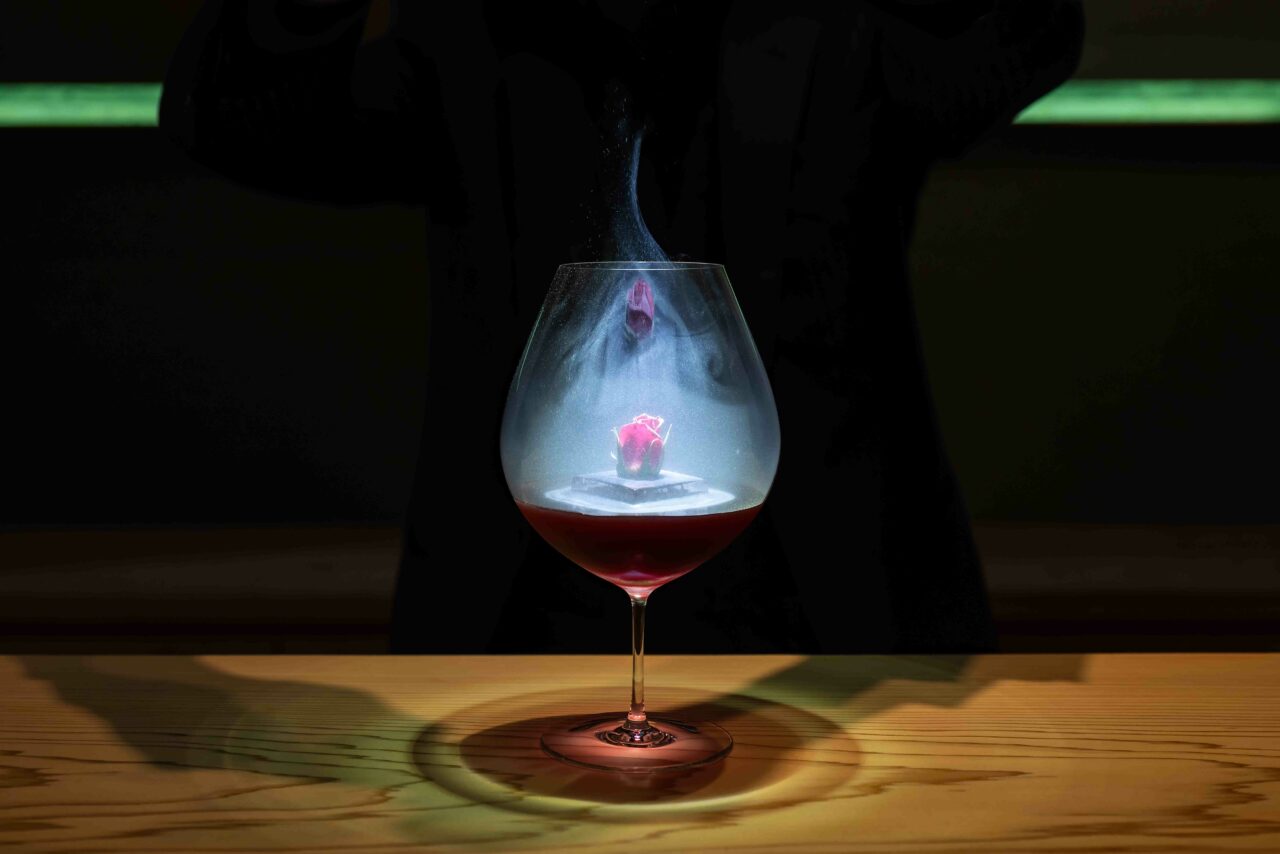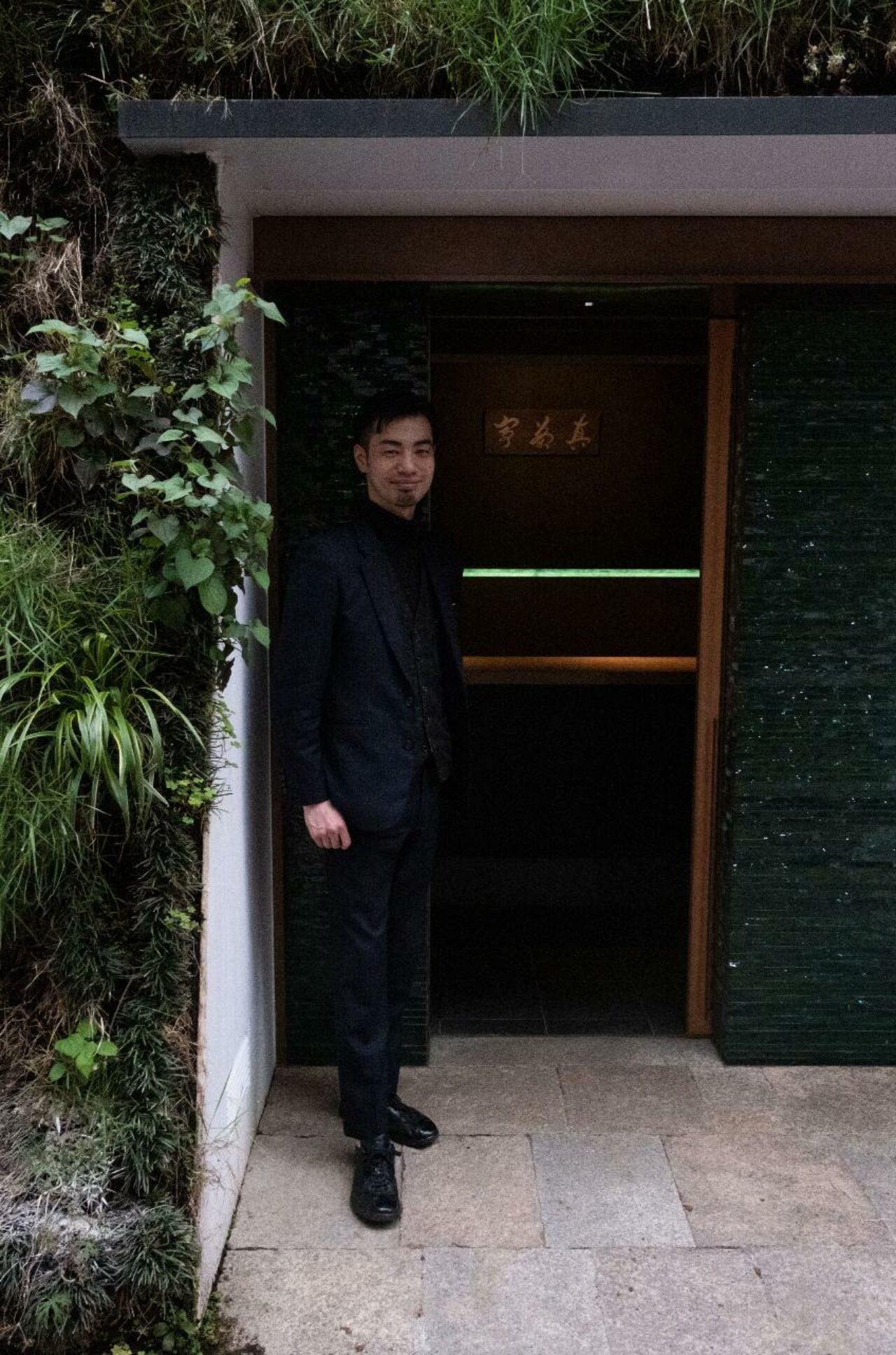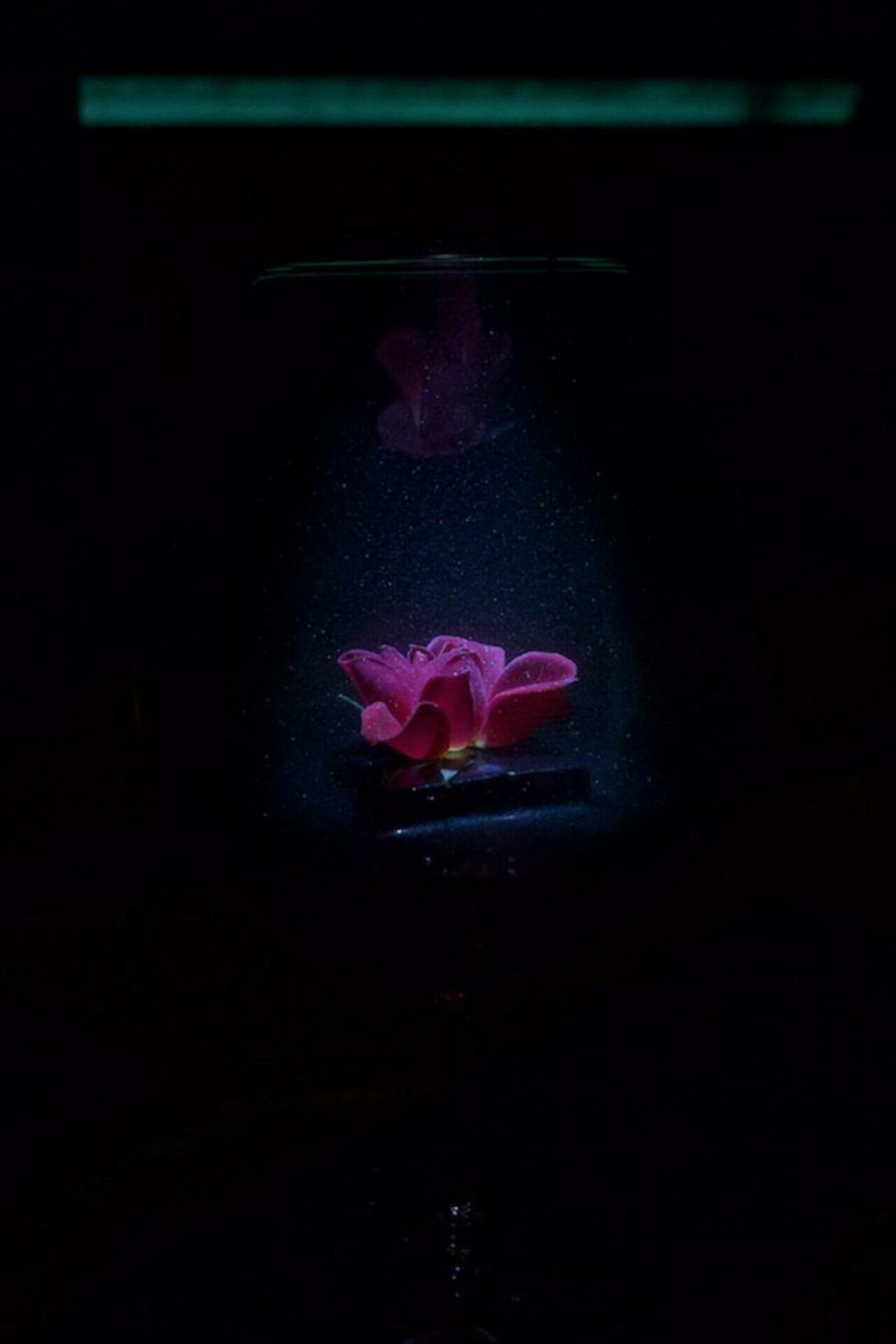 Open: Friday & Saturday Evenings
Reservation Required

Location: Shiroiya Hotel Green Tower
2-2-15 Honmachi, Maebashi, Gunma, Japan