Art, Architecture & Stellar Dining
Surrounded By Pure Nature in Nasu, Nestled Within Japan's Tochigi Forests & Terrain
One of Japan's most unique destinations with a guaranteed trifecta; art, architecture and great dining.
With an award-winning architecture-informed garden designed by Junya Ishigami, to guest room villas designed by Pritzker Prize-winning architect Shigeru Ban, visual identity conceptualised by Kenya Hara and an exceptional dining experience led by promising young chef Takumi Chiba, Art Biotop Nasu is one of Japan's most extraordinary spaces.
Created by mother-daughter duo Hitomi and Miyu Kitayama of Nikissimo, their visionary site opened in October 2020 and was informed by their extensive experience in numerous 'firsts' within Japan's destination hotel industry. Starting with Hitomi Kitayama's Niki Club founded in 1986, that could be unofficially referred to as Japan's first design hotel and wellness concept. Now with Art Biotop Nasu, they've continued their genuine support and devotion to artists and designers by creating a space for their commissioned works to thrive, that truly ties in the beauty of nature and creativity and their belief of 'building a great cultural foundation above all', as founder Miyu Kitayama noted to us during our visit. Based on her and her mother's intention to create a "place like an art colony", their cultural destination is certainly a successful trifecta of art, architecture and great dining.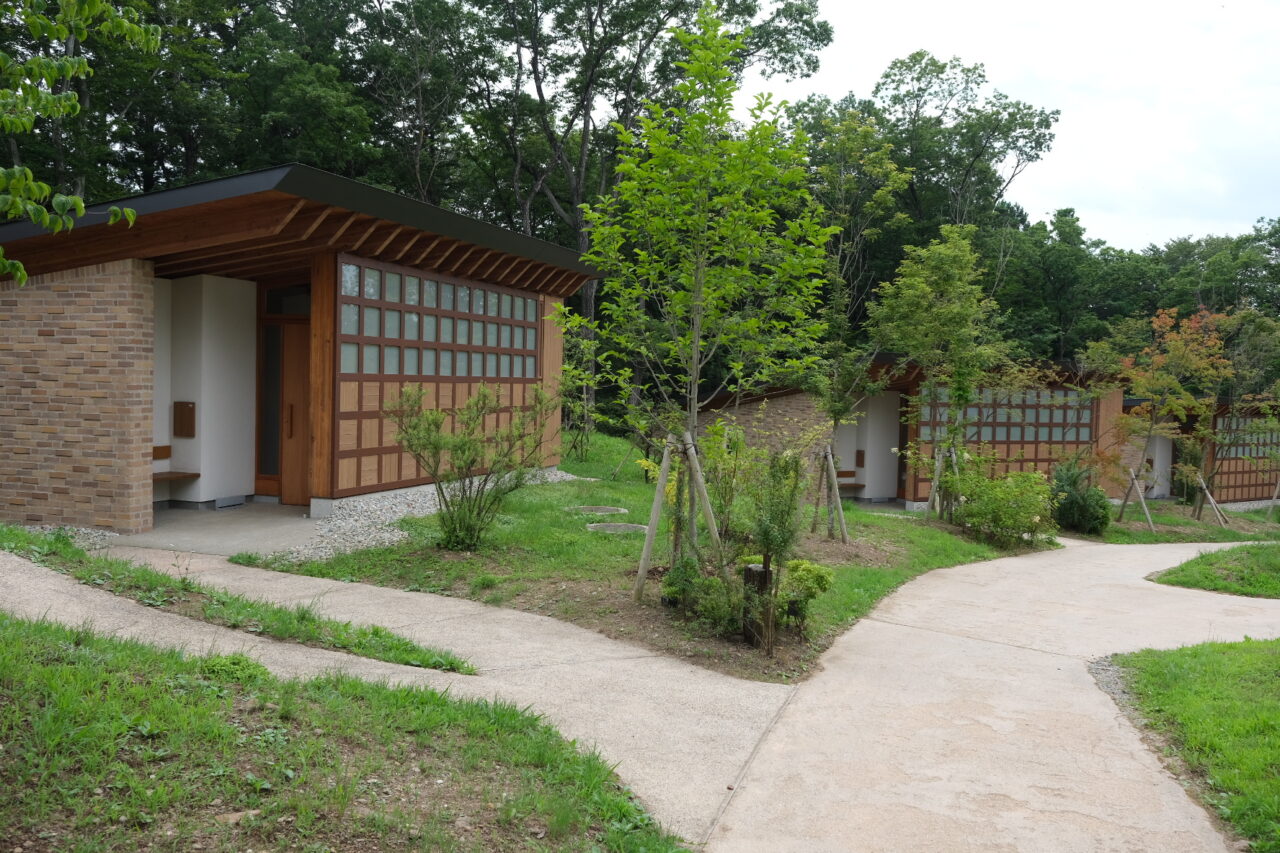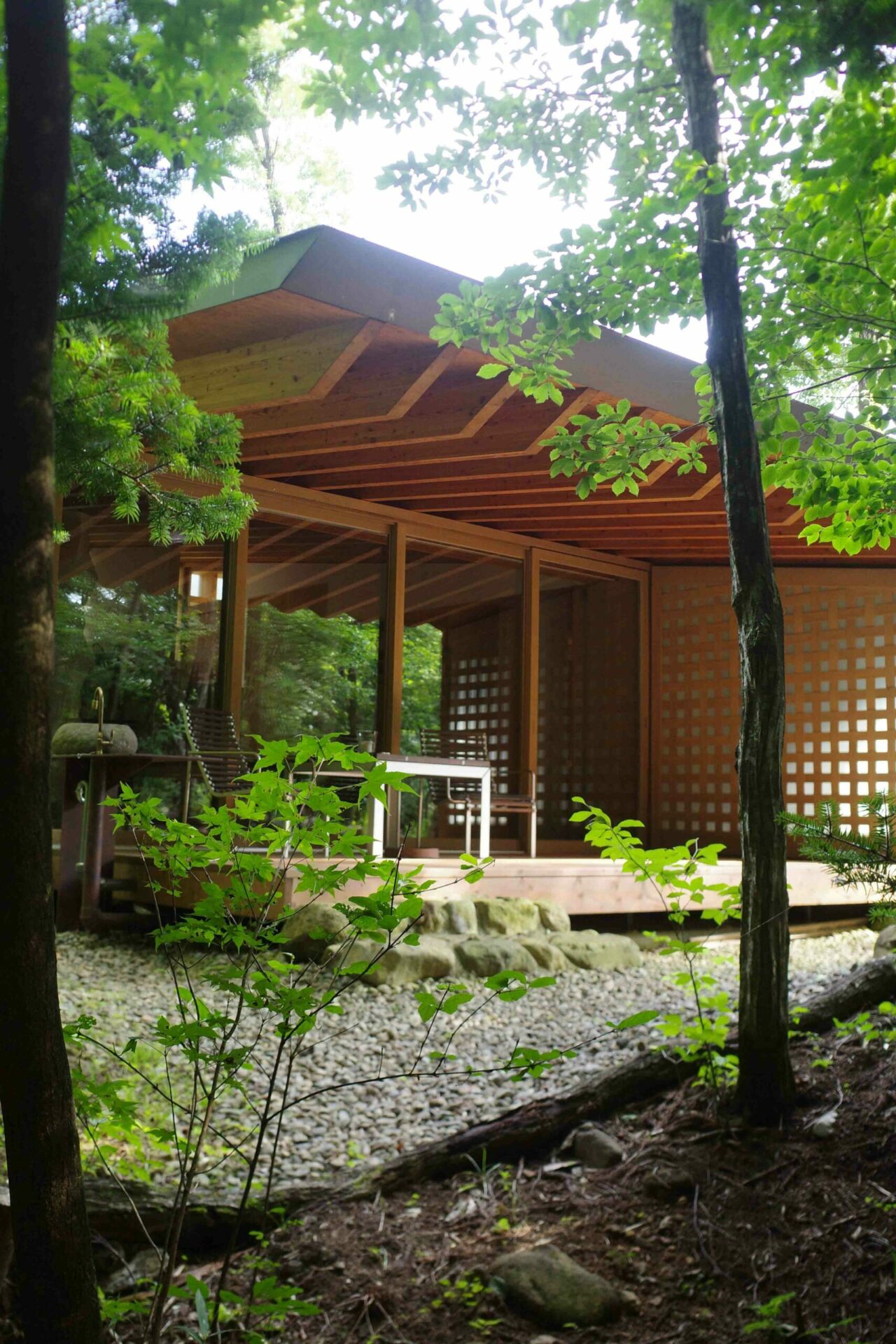 As Art Biotop Nasu is located at the foot of the Nasu Highlands in Yokozawa, Tochigi Prefecture, the journey to arrive at their destination requires a bullet train and a concierge car ride provided by the hotel. Over the 30 minute drive from the station to the hotel, guests witness the transformation of urban dwellings that slowly dissipate into vast expanses of greenery. Dense forestry and scattered homes within fields start to become the ever-present landscape, whilst the base of the region's great Nasu mountains can be see in the near distance. Approaching the private driveway to Art Biotop Nasu, the full extent of their secluded site becomes visible.
With a centralised contemporary building housing their main restaurant and hotel reception, to the right find nestled between mounds of greenery, 14 guest room Villas designed by architect Shigeru Ban. To the left of the building, the exceptional architectural garden designed by Japanese architect Junya Ishigami can be seen in the distance. Known as Mizuniwa or Water Garden, Ishigami's garden is a radical architectural design of a formerly heavily wooded satoyama forest area, recreated through a sophisticated replanting of 318 neighbouring trees, superimposed and a complex, interconnected underground water system. Discover more on the garden through our feature here. (insert Champ URL) Alongside the garden are the additional structures of Art Biotop Nasu; a cafe titled Kantan, a small select shop of curated ceramic and glassware, and their Artist In Residence building accompanied by the Glass and Ceramic Studio and Workshop. The works created by visiting artists can also be found in their bar-lounge and restaurant, proudly displayed or used by the kitchen.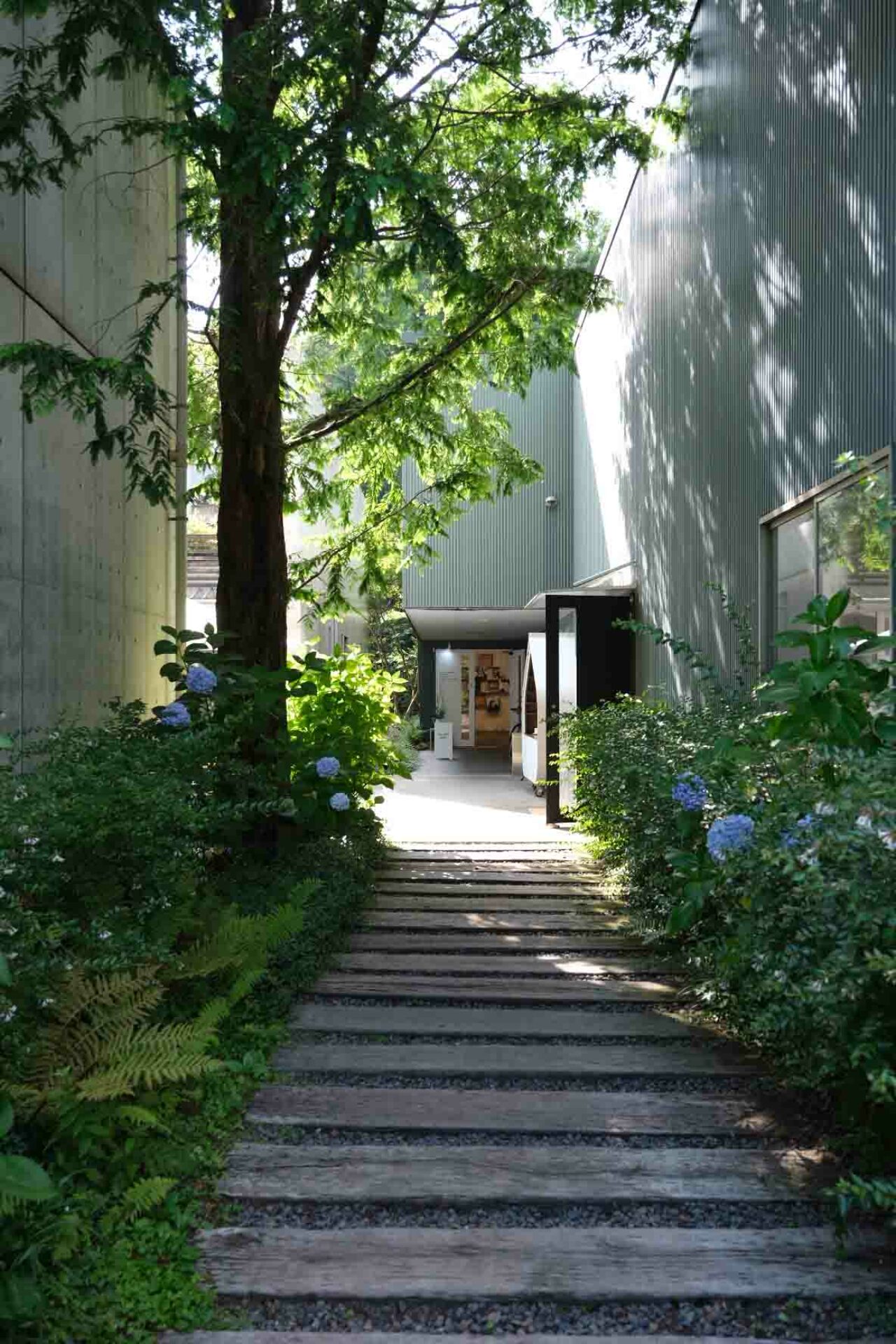 Art Biotop Nasu's guest rooms — referred to as Villas due their expansive footprint — are simply spectacular. Designed by architect Shigeru Ban, their all-timber structures each feature a stunning, large retaining wall made from excavated stone sourced from the site. The split-level style guest rooms include a bedroom and lounge space with a large 5.4m wide opening floor-to-ceiling window. As each of the 14 individual Villas are located within a 16,000sqm forest, when the opening is fully expanded, it allows for an undisturbed, completely private view of the forest and mountain streams running alongside each Villa. By the large bath and bathroom area, another window opening is able to be fully extended, creating an exceptional semi-outdoor space while bathing.
What makes Art Biotop Nasu so exceptional are the quiet comforts and details curated by Hitomi and Miyu Kitayama of Nikissimo. Guests are provided with a matcha green tea set for their own use, to individual speciality coffee beans supplied with a coffee grinder and brew kit, where guests are able to brew their own fresh coffee at ease. Provided in a zip lock 'Aroma Keep Pack' bag made from partly plant- derived materials, the beans are also notably grown and harvested in mineral-rich soil from the volcanic geology in Minas Gerais, Brazil, creating a rich flavour and perfect aroma. Bathroom amenities include herbal bath salts to a natural oil-rich hand-crafted Aleppo soap, with a complimentary zip lock bag for guests to take home. It's a progression solution and offering for guests avoiding unnecessary wastage from a short stay. For on-site facials and treatments, Art Biotop Nasu approaches their 'Holistic maintenance treatment programs' based on a Naturopathy concept of utilising the curative power of plants. With a concise menu offering a Body or Facial treatment, or combined, guests can expect a selection of four kinds of Nikissimo original blended oils, to Premium camellia oil and a gentle yet thorough Nikissimo clay gel wash (made with white volcanic ash clay) for facials.
Art Biotop Nasu's on-site restaurant, μ (myu) — open to both guests and outside visitors for lunch or dinner course dining — is named after the 12th letter in ancient Greek alphabet and reflecting the kitchen's ethos of respect for ancient knowledge and to 'return to the basic idea that cooking is, above all, nourishing one's life'. Led by Takumi Chiba, a truly exceptional 30-year-old chef (nominated Young Promising Chef 2020) whose dishes reflect the region's locality and seasonality. Chiba's dishes marry the excellence of local produce with a keen eye for brilliantly-paired flavours and textures. Visually, each dish is equally impeccable. Chiba's acute culinary sense and unforgettable dishes makes him undoubtedly one of Japan's most promising talents.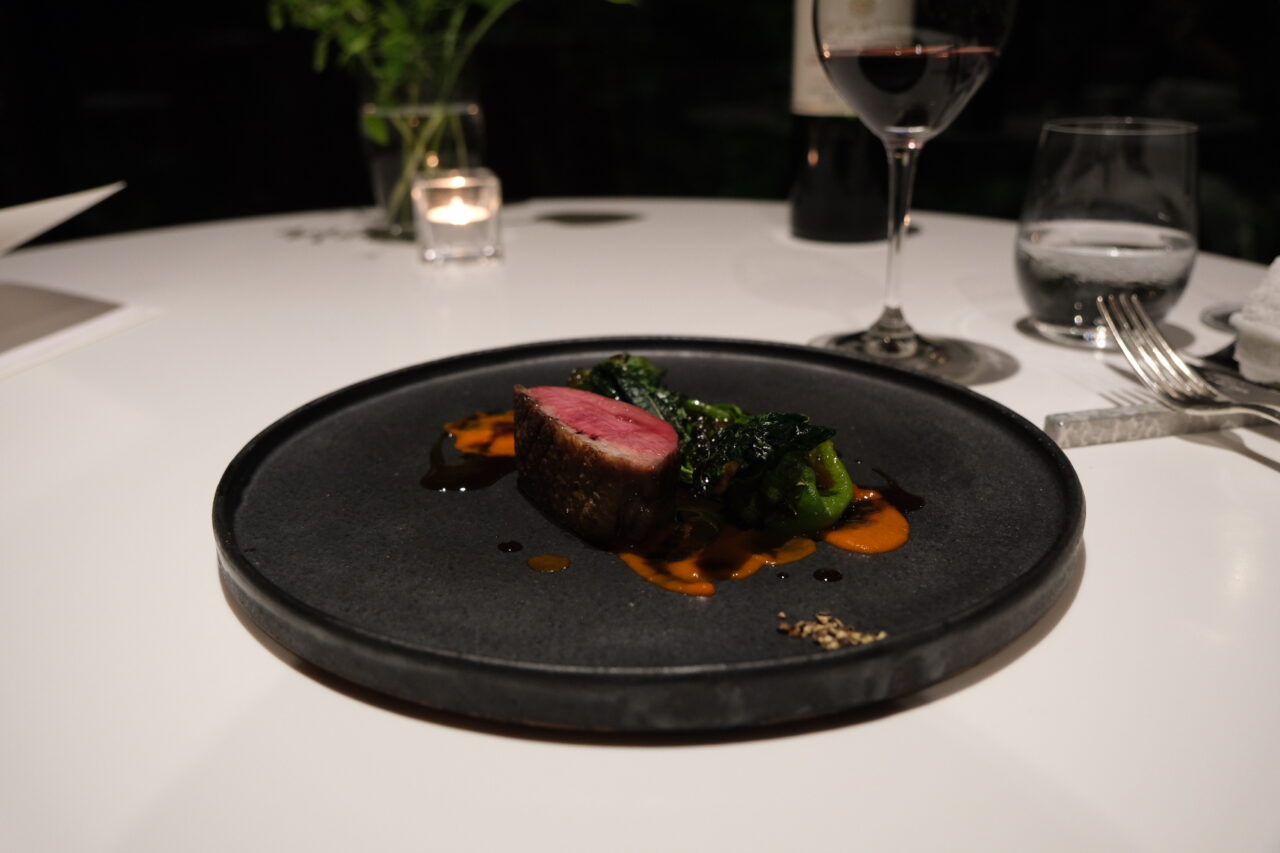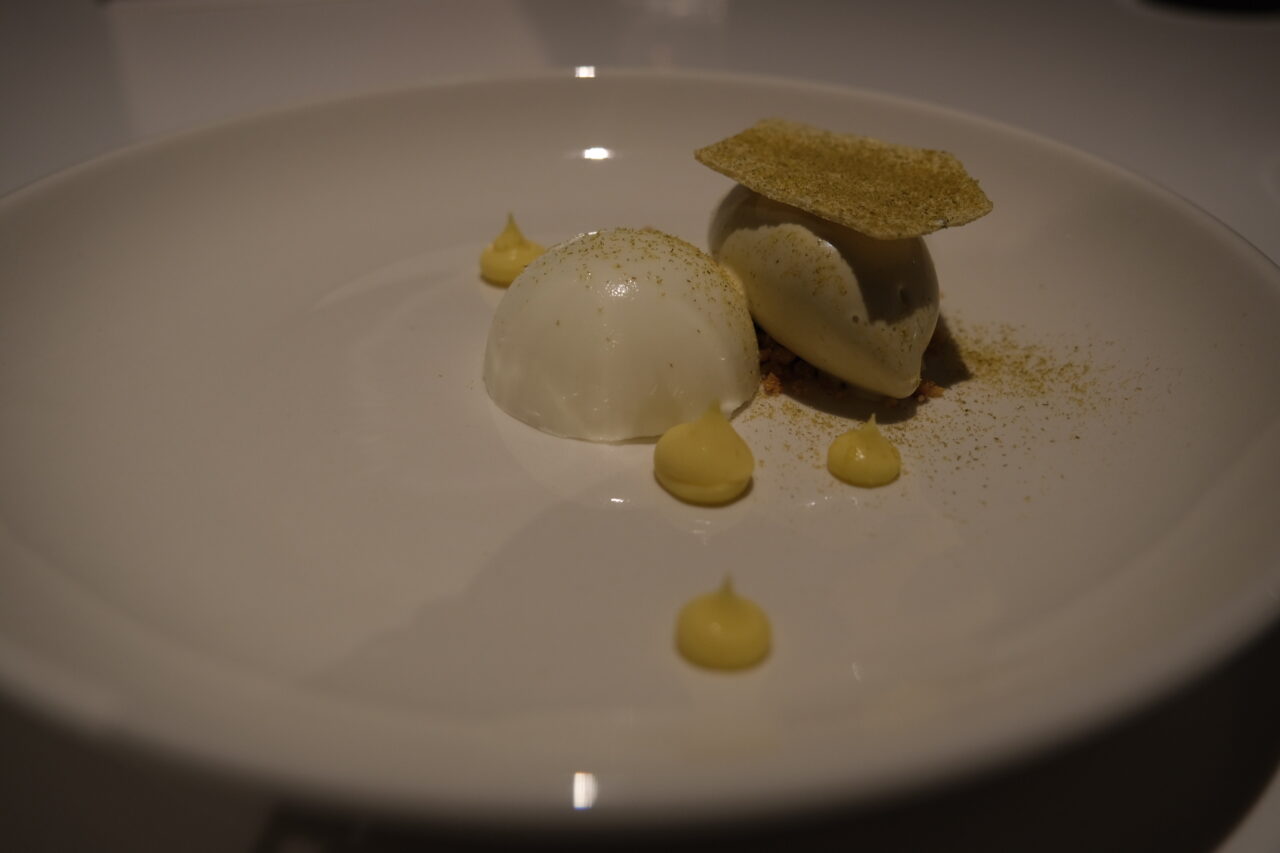 Surrounded by numerous mountain streams and satoyama forestry, Art Biotop Nasu's positioning within a truly nature-filled site is what makes it a destination like no other. Paired with world-class architecture and design, a genuinely-nurtured artistic community and truly stellar dining — it is a must-visit gem that will leave you feeling undoubtedly inspired, refreshed and already planning your next return.
ART BIOTOP NASU
2294-3 Michiue Takakuotsu
Nasu-machi, Nasu-gun, Tochigi Prefecture
JAPAN
Text: Joanna Kawecki
Images: Champ Creative / JK