ART BIOTOP WATER GARDEN
Engineering Nature: Junya Ishigami's Architectural Wonder
Japanese architect Junya Ishigami is no stranger to creating what to others could seem impossible. He vehemently reimagines the potential of architecture and our built environment through designed spaces that often require great imagination and complex, skilled engineering.
Art Biotop Water Garden designed by Junya Ishigami + Associates and opened in June 2018, is above all, a place for meditation and contemplation part of the expansive Art Biotop complex that includes a cafe, restaurant, hotel suites and an artist residency. Presenting an accrued woodland, it is nothing like your usual forest view but in fact a manmade landscape created through a meticulous and complicated design.
Part architecture, part landscape design, it is best described as a sculptural, artificial landscape. Incomparable to the biological phenomena of nature (the best designer of them all), there is a magic to Ishigami's Water Garden that makes it a fascinating example of the potential of nature as a designed space. It balances the symbiosis of botany and hydrology for contemplation and meditation as engineered nature.
Ishigami reconstructed and reconfigured the land with 318 trees repurposed from neighbouring satoyama land (that was slated for redevelopment into premium villas and a new restaurant), by transplanting the trees onto mounds of earth encircled by trenches and superimposing them onto an internal water system. The construction is akin to the sinuous geometries of islands and reminiscent of agrarian Japanese landscapes.
Open to Art Biotop's staying guests and also through prior reservation for visitors, the garden is a pensive and pure space with a wondrous atmosphere. It's part familiar, part incomprehensible. The expressive curves of the water perfectly juxtapose the trees' stoic and linear lines. Discovering the garden in all four Japanese seasons presents a completely different visual and physical experience. Isn't this what makes great architecture so extraordinary — it's ability to heighten emotions and allow you to enhance how you feel. In winter — grey skies and frozen lakes with frequent snow-capped grounds with a resilient and quiet chill in the air. In summer — an abundance of greenery with vocalising insects and animals imperative to the site ecology. Another delightful discovery is also the resident saru monkeys, resilient in any weather, often perched above treetops or resting by the water edges.
Art Biotop Water Garden by Ishigami is nothing short of extraordinary. The result is the creation of an artificial nature that blends architecture, the landscape and art — even worthy of being awarded the prestigious architectural OBEL Prize in 2019.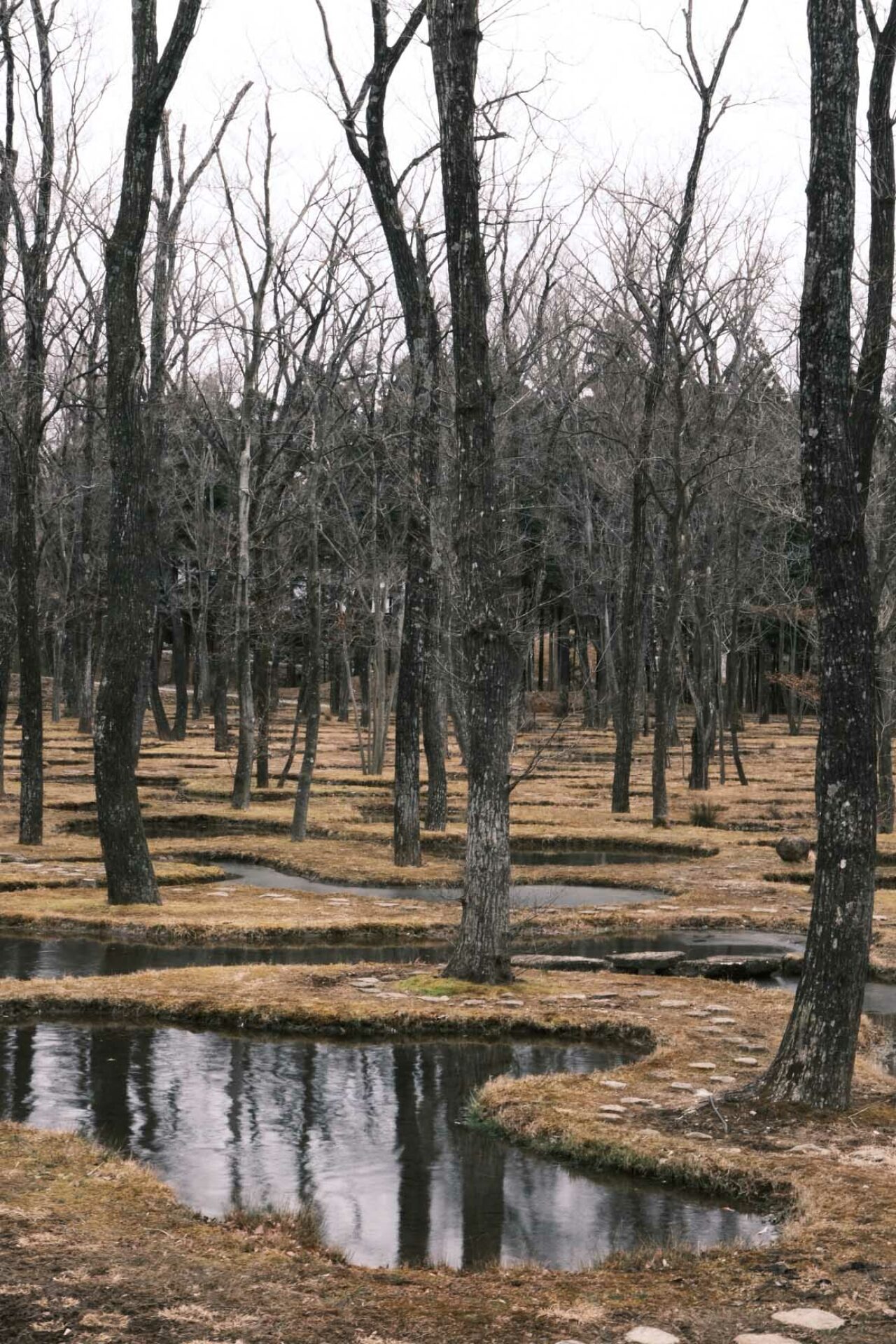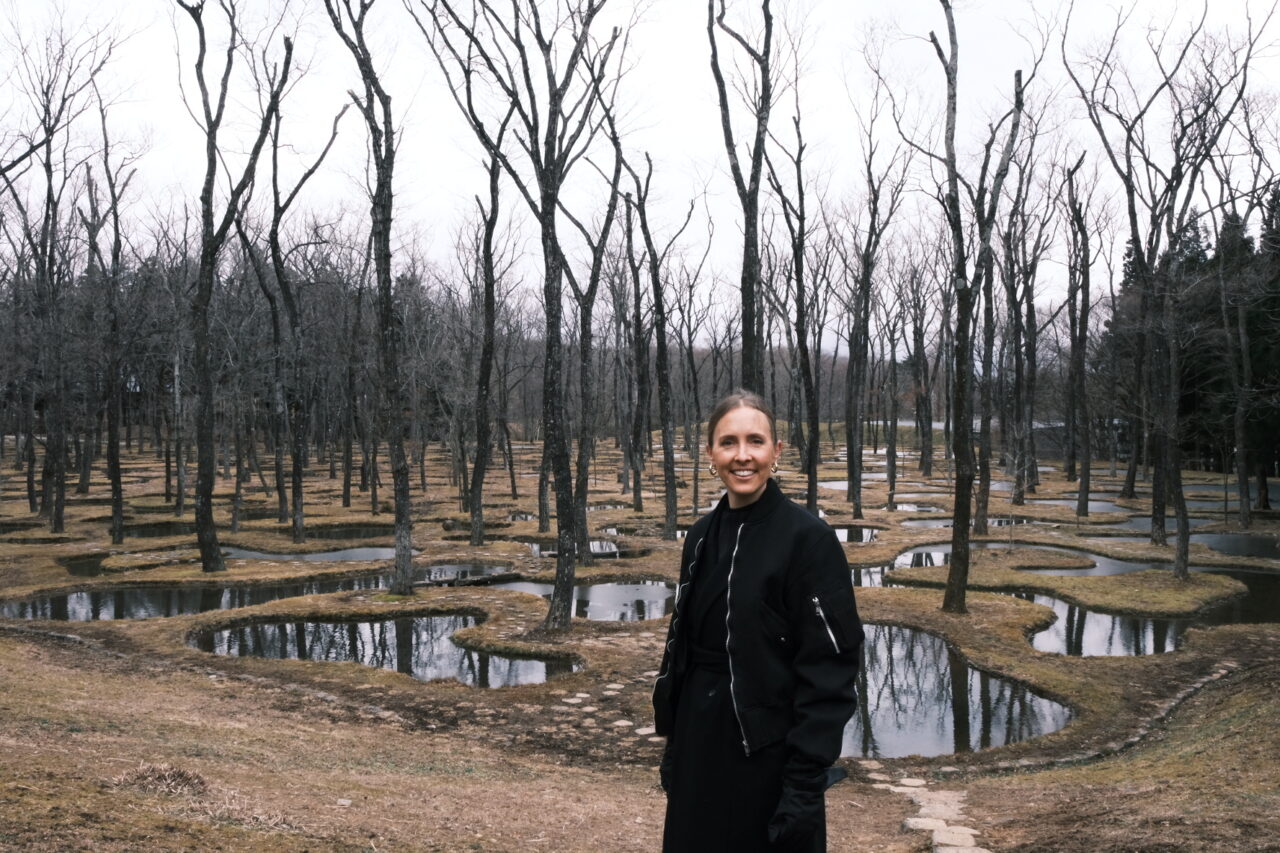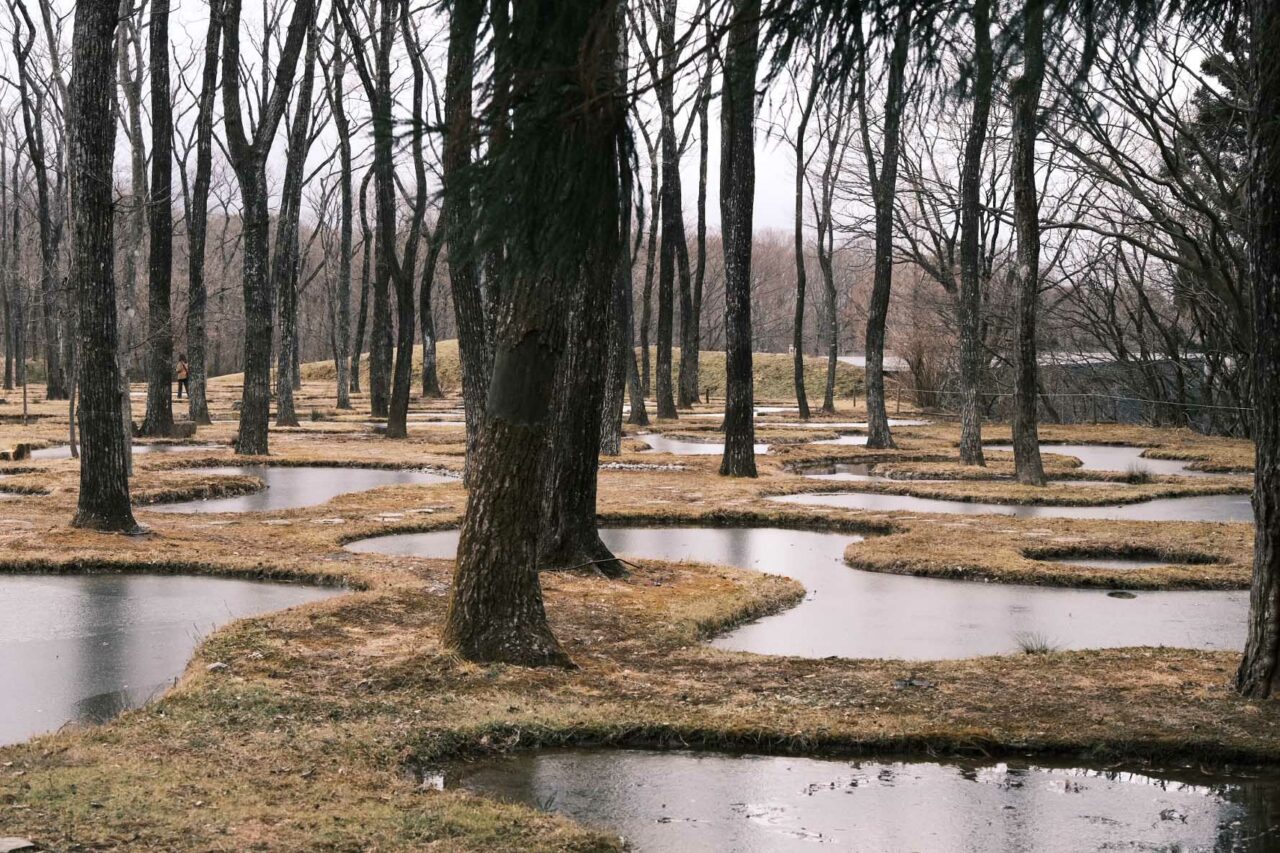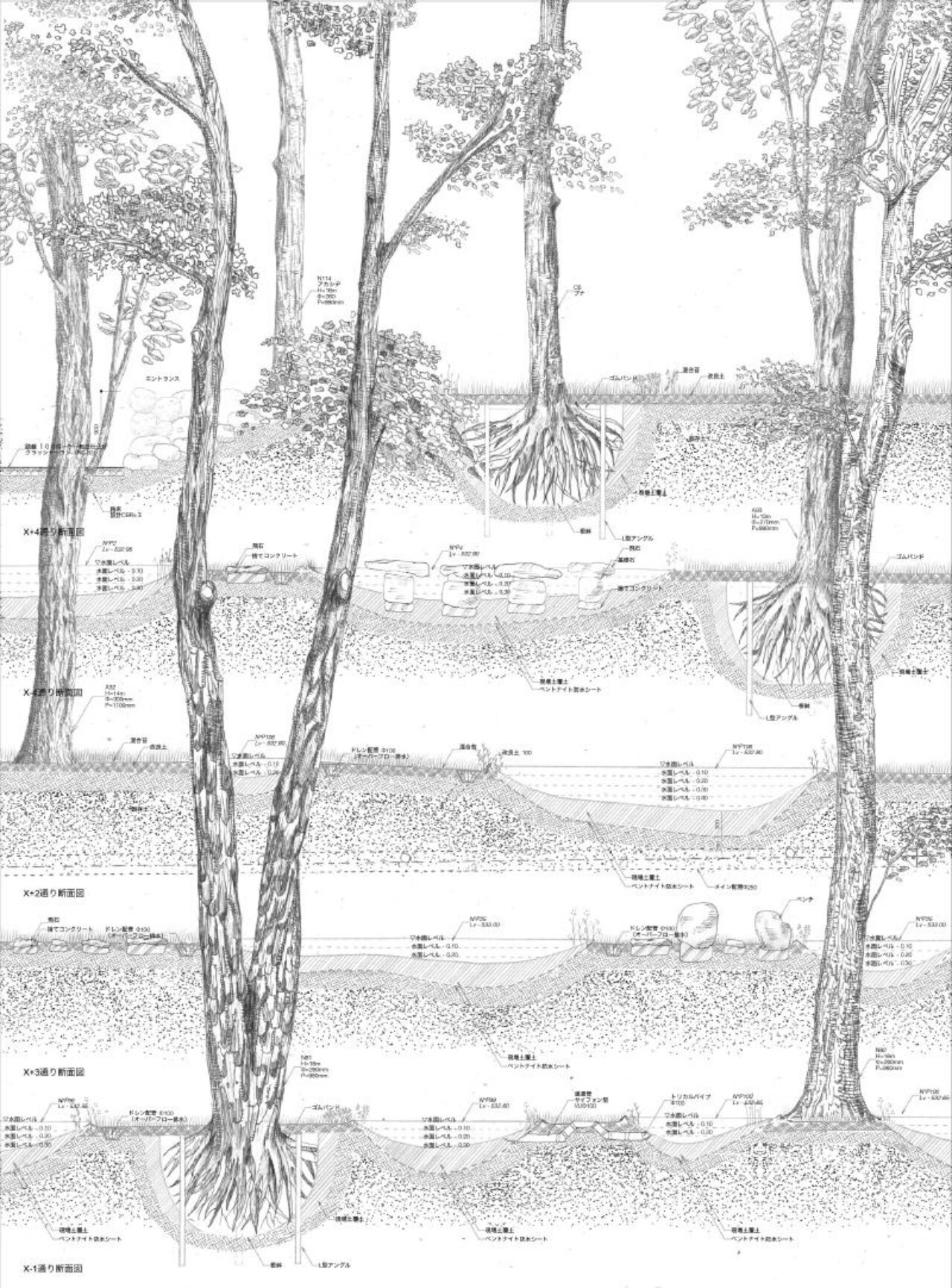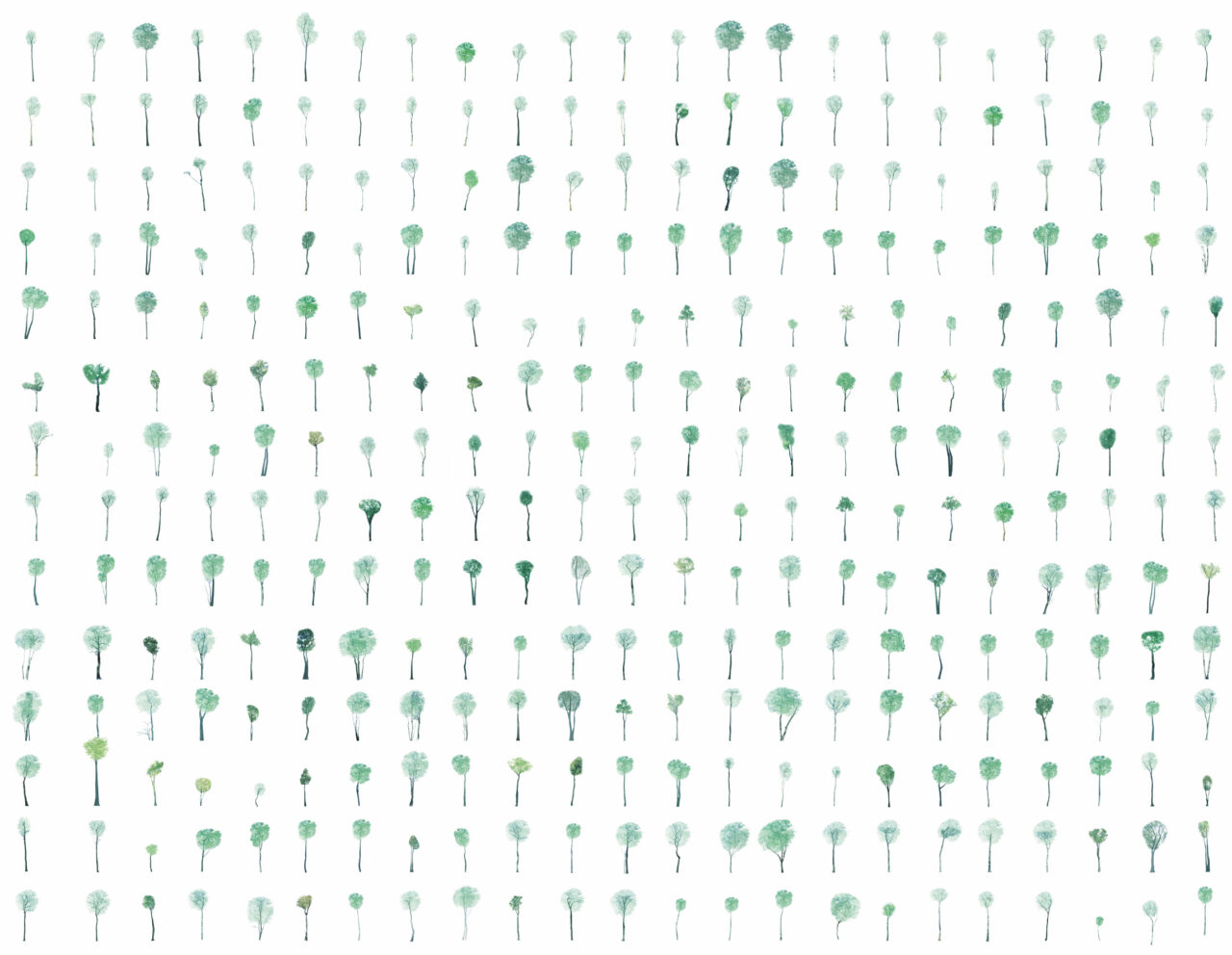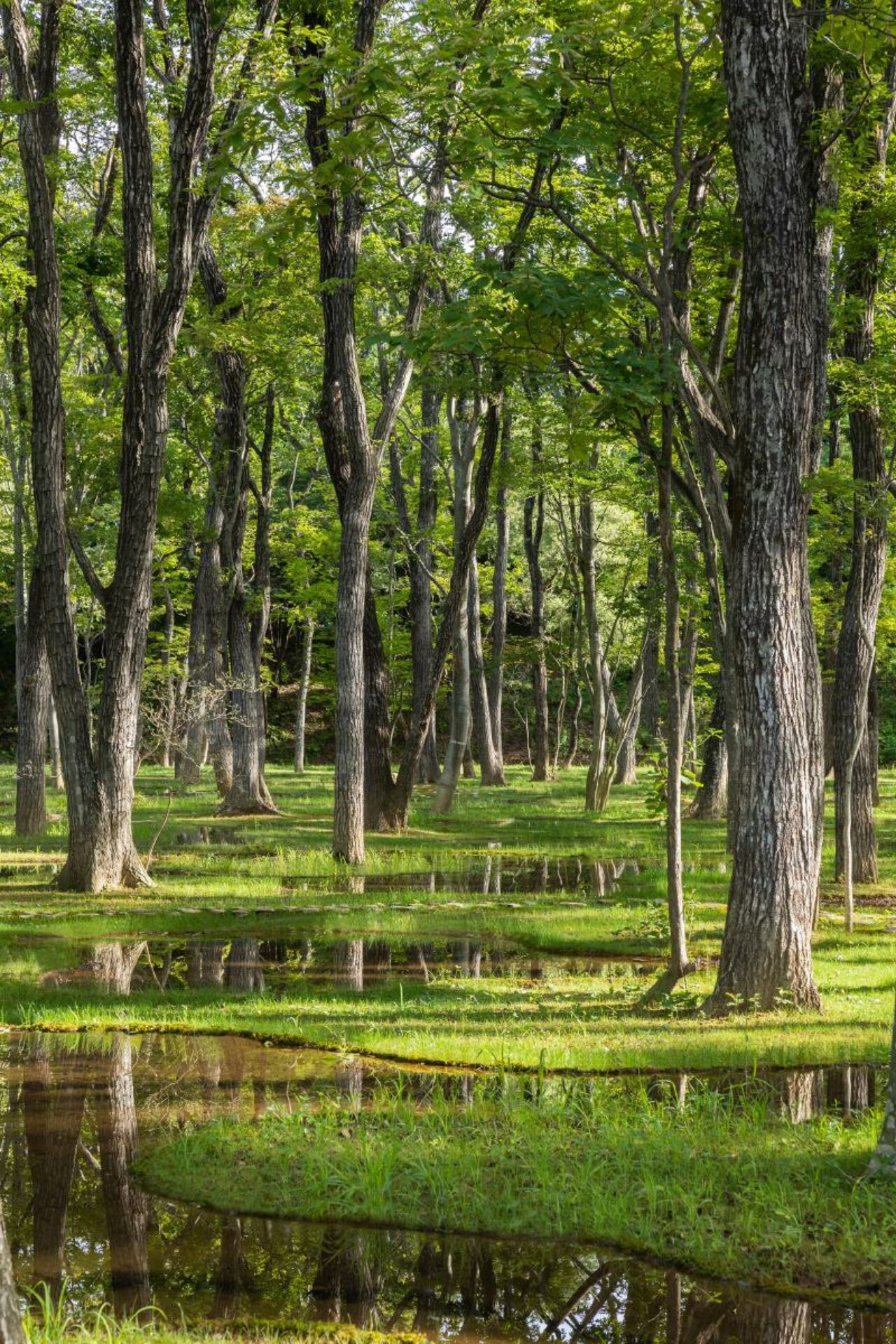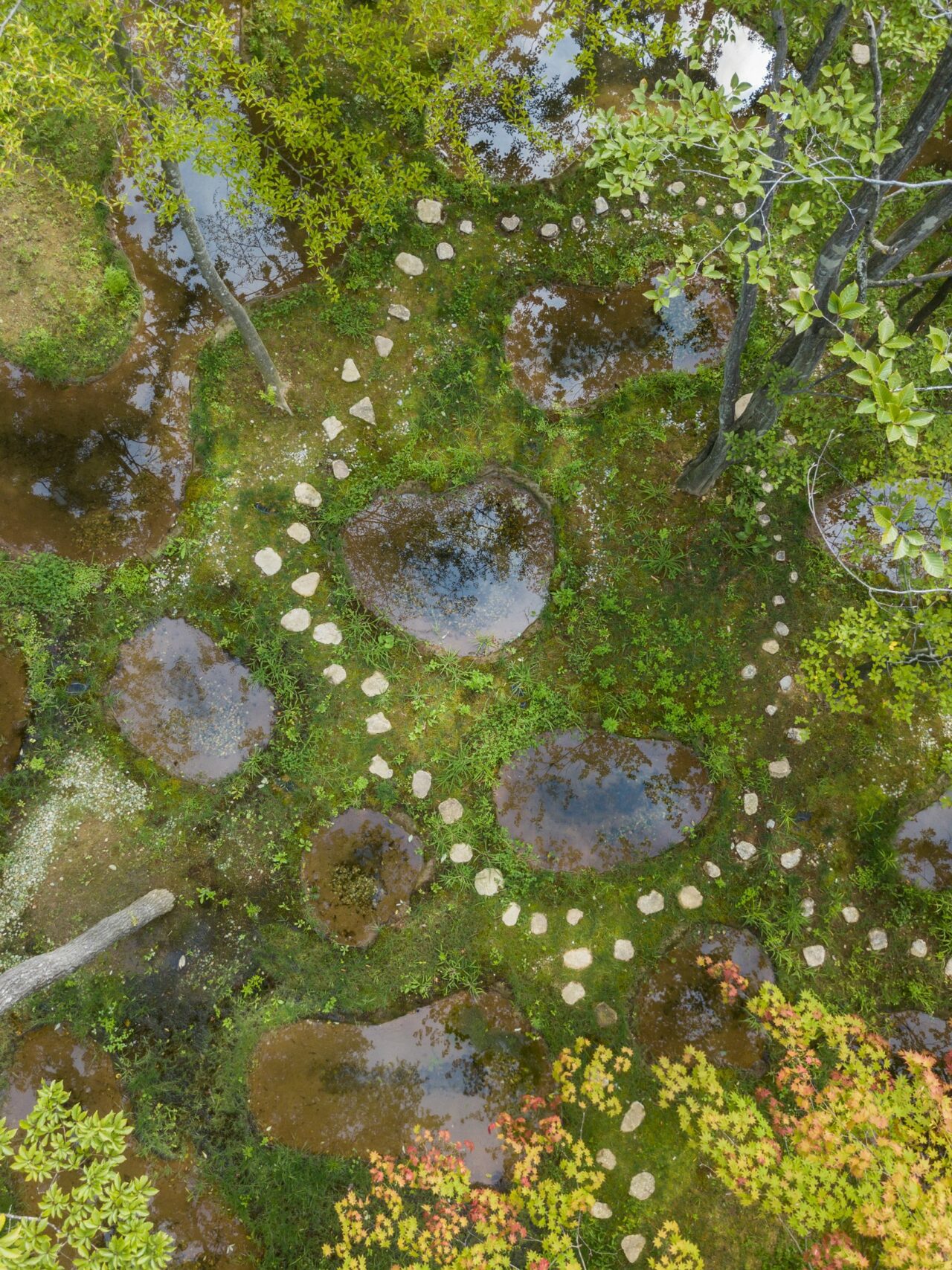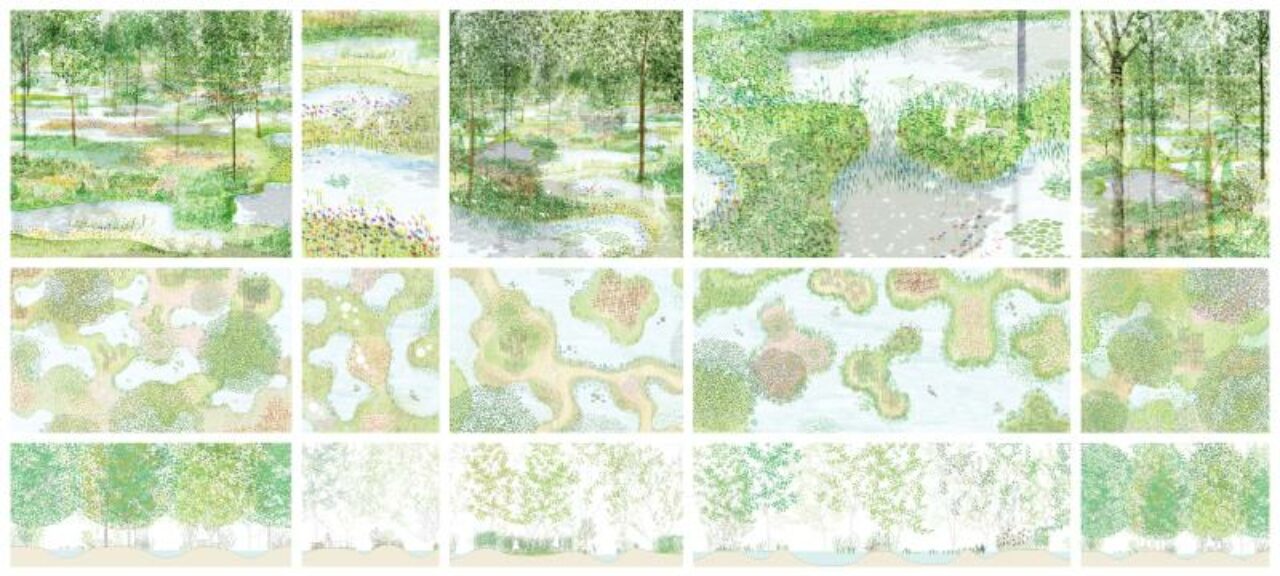 Text: Joanna Kawecki
Images: Junya Ishigami + Associates, Nikissimo, Joanna Kawecki