Jamaica Travel Guide
Writer Anicée Gaddis Discovers The Gems Of Jamaica
Champ Writer Anicée Gaddis takes us on a tour through Jamaica's Montego Bay and Kingston must-visit destinations.
Jamaica never disappoints well-heeled travellers and adventure seekers alike. Rather, it has a tendency to illuminate the senses culturally, sensorially, and even emotionally. Such was the case on a visit to the recently launched S Hotel featured on Champ Travel, that has quickly become the centre of the new Montego Bay, and was recently voted the number one hotel in the Caribbean and Central America by Condé Nast Travellers 2019 Readers' Choice Awards.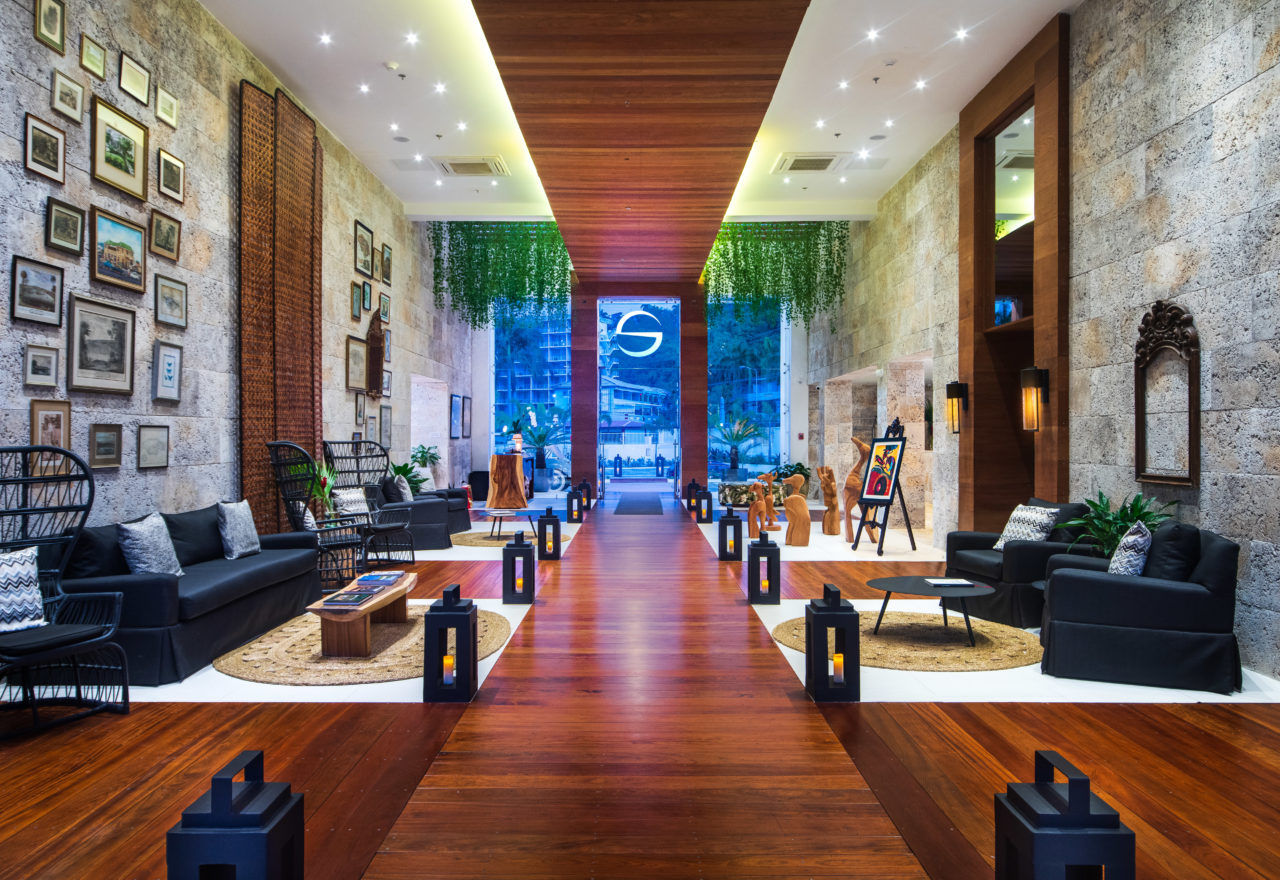 Mr. Chris Issa, who first founded the Spanish Court Hotel in Kingston, is a dedicated advocate of his Jamaican heritage. His flagship hotel, where our journey began, is an institution in Kingston; the Marley family and Lennox Lewis have been known to frequent the bar and restaurant. Recent developments, including a large private outdoor pool and bar, to compliment the rooftop infinity pool and bar, make city living a welcome luxury.
Once checking in to the Spanish Court, treat yourself to a local itinerary. Suggested stopovers include dinner at the Reggae Mill located at Devon House, serving a delicious menu of Greek and Jamaican cuisine with a bit of fusion sprinkled in.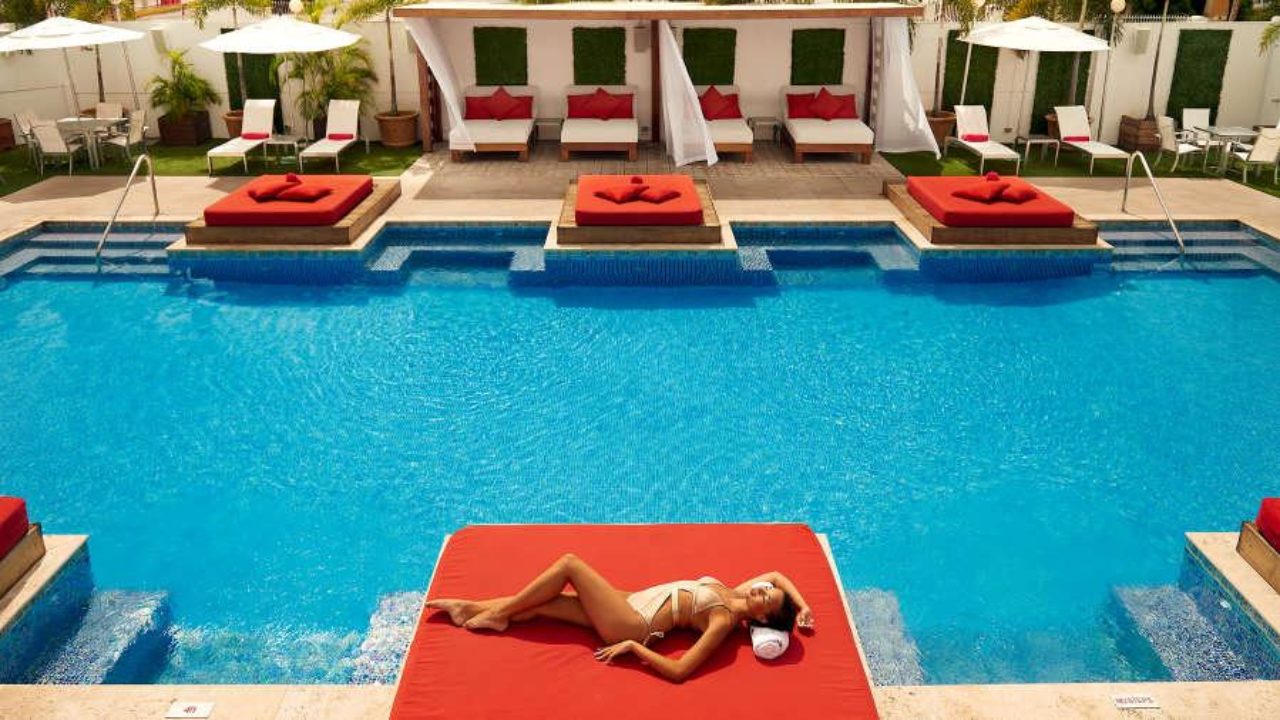 After a night on the town, rise early and take a scenic drive up the mountains to Strawberry Hill, Chris Blackwell's boutique hotel frequented by Bob Marley who often stayed there during some of the more reflective periods of his career.
Lunch at Veggie Meals on Wheels is special. If you are a meat eater, this may not be for you, but let's just say the husband wife duo that founded this inner city oasis got it right. Their dedication to sustainability, respect for the environment, and fantastic vegan dishes are bar none. A very satisfying freshly prepared meal of ackee, plantains, sautéed callaloo, polenta, couscous, and broad bean stew is as nourishing as it is delectable. Co-founder Ibby Lion is a great host on a wonderful and genuine mission.
Next, there is the must-see Bob Marley Museum, located at Marley's original home, with knowledgeable tour guides and rare archival personal effects – Grammy awards, his sandals from Ghana and soccer shorts from Portobello Road, Bible, cooking utensils, and recording studio soundboards.
For a pit stop, Rockers International Record Store located downtown by the famed Orange Street is a must. Here you'll find rare vintage vinyl and hungry record heads eagerly in search of classic treasures.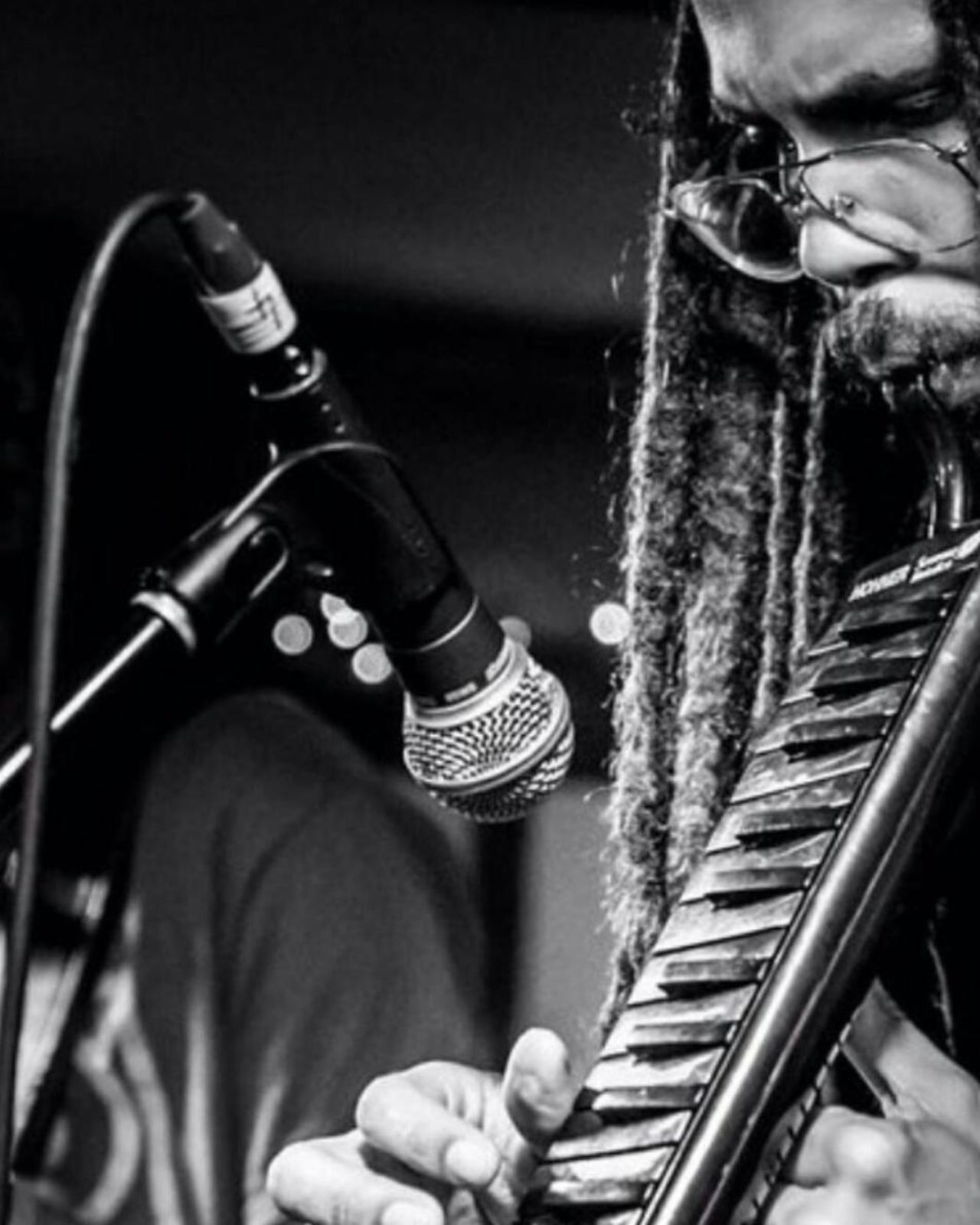 And there's more. What better way to spend a Saturday afternoon than at the races at the historical Caymanas Park?  The energy is full on, and the horseracing is five star. If you can catch a weekend when the much anticipated Diamond Mile race is on tap, all the better; you can bet your luck and win big or simply have a Red Stripe and intermix with the often overly enthusiastic crowd. Whatever your choice, it's a memorable and lively destination not for the faint of heart but definitely for the culturally curious (and adrenaline connoisseurs of course).
Back at the Spanish Court, you can sit back and enjoy a very tasty dinner at the ROJO restaurant with excellent service in a wonderfully designed dining space. If you're feeling frisky, the next stop should absolutely be Dubwise, a weekly outdoor roots and reggae party that occasionally ramps up with the likes of guest soundmen such as the legendary David Rodigan, who is held in high esteem by reggae lovers the globe over.
For lunch, venture on a quick five-minute walk to Tracks and Records, Usian Bolt's cool and considered homage to athletics, particularly his world dominated sport of track and field. In the courtyard at the entrance, you'll encounter life-sized statues of Jamaican immortals such as Marcus Garvey, Nanny of the Maroons, Bob Marley, Jimmy Cliff, and freedom fighter Samuel Sharpe, all beautifully rendered by local artist Scheed Cole.
An early evening walk down the 'Hip Strip', where JFK has been photographed vacationing in the 1950s, is always a fun interlude. While you're at it, take a pit stop over at Island Strains, a seafront bar and medical dispensary that offers high-grade strains and your top-shelf drink of choice.  It's the perfect way to top off the evening.
Words: Anicée Gaddis
————-
Discover more destinations on: @champ_travel
#champ_jamaica