A Hidden Milanese Guesthouse
Nestled in a local Milanese Courtyard, A Boutique Hotel Which Feels like a Home Away from Home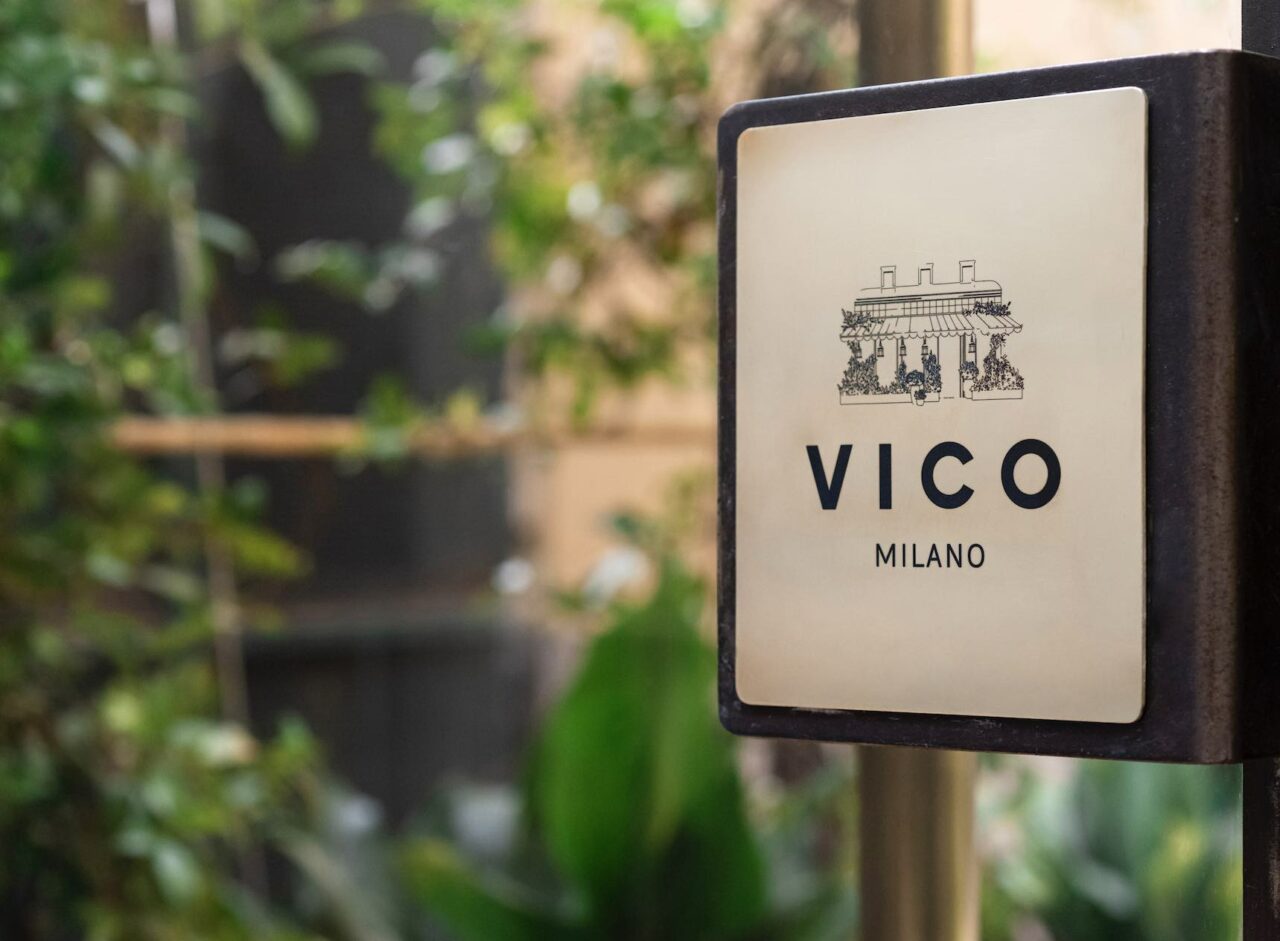 Walking through the gates of this very Milanese courtyard at dark feels like entering one's home away from home. Unlike a regular guesthouse, lush greenery in front of a warm and welcoming light greets visitors to this authentic building and its subtly illuminated hotel sign. The neighbouring courtyards and their inhabitants' cooking can be sensed as soon as night hushes on the private courtyard in this central area of Milan.
Vico Milano is unlike other hotels in the city.
It's design, location and warmth makes any visit to this guesthouse feel like arriving 'home'. Greetings by general manager Luciano Ricciutelli feel like being welcomed by an old friend, and the hotel team – an efficient team of 3 – ensure that every detail is considered for guests.
We arrive to a welcome glass of Bacio della Luna prosecco 'bubbles', whilst jazz plays in the background. Lit by the David Groppi touch lamp next to us, a small plate is served with bites of parmesan and bite-size pieces of German bread with olive paste, tomato from Sardinia, topped with Castello di Vicarello olive oil. Later, an aperitif in the evening together with Malik (who can create for guests his original 'negroni twist'), continues the warm hospitality of the hotel.
The hotel's sister property Castello di Vicarello in Tuscany is globally-renowned, with Vico Milano continuing the Baccheschi Berti family's unique offering in the city of Milan.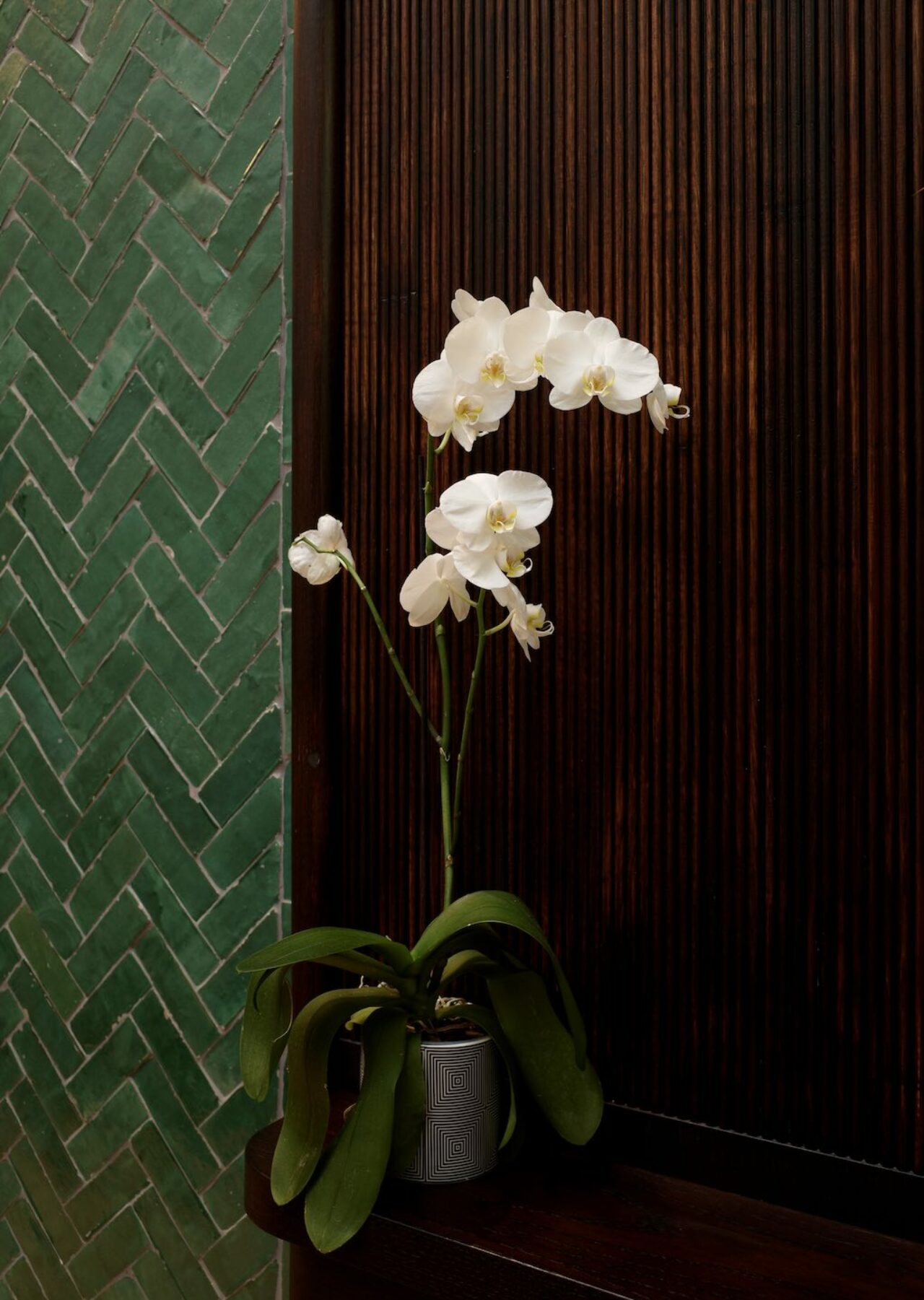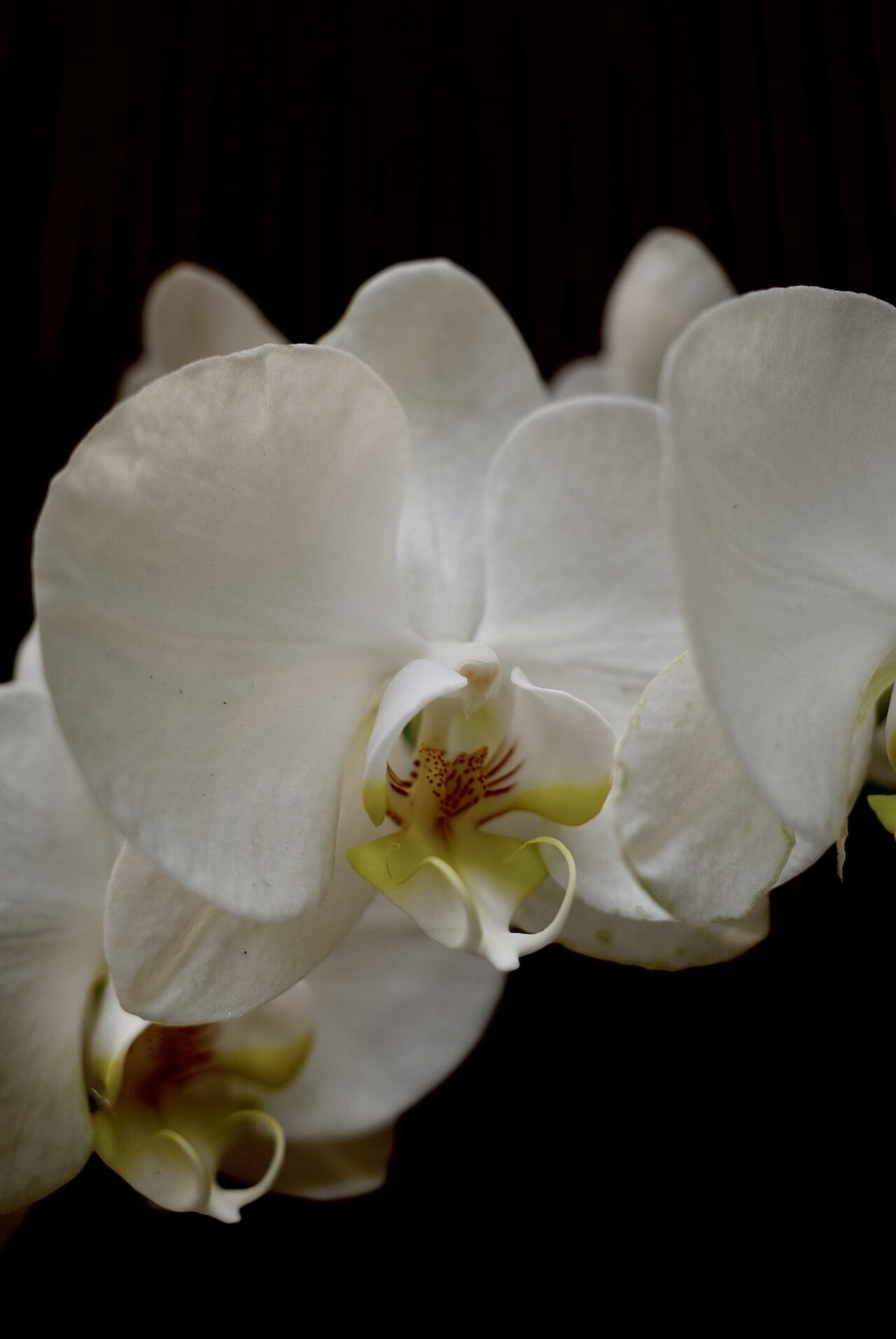 DESIGN
The hotel is situated in a building which was once a factory that designed and produced the legendary Legnano racing bikes, whereafter it turned into the Baccheschi Berti family's fashion brand, Bungai in the 90s. With such a special site, the family then converted it into a property in 2019. Sicilian architect Giuseppe Alito led the architecture and design, and after two and a half years, the renovation was complete.
Together with the architect, Neri Baccheschi Berti also oversaw the design and ensured to retain design influences connected to his family history of craftsmanship in Italy and travels to Morocco and Asia.
Italian design is at the forefront of the hotel's design, with all beds, tables and closets handcrafted in Tuscany and Sicily. Vintage design pieces from Lio Carminiati and Amma are found, as are lighting by FLOS and Moooi.
Striking and glossy forest green tiles welcome guests as they enter the interior of the building – also found in the unique room bathrooms – which spark intrigue and curiosity for any interior design enthusiast. Sourced by Neri directly from Fez in Morocco, they are custom Zeleg tiles made by artisans and present a specific texture and tone. Also in Morocco, Neri sourced the handmade carpet found in the hotel lobby. The craftsmanship is evident, and championed by the Baccheschi Berti family passion for artisanal wares.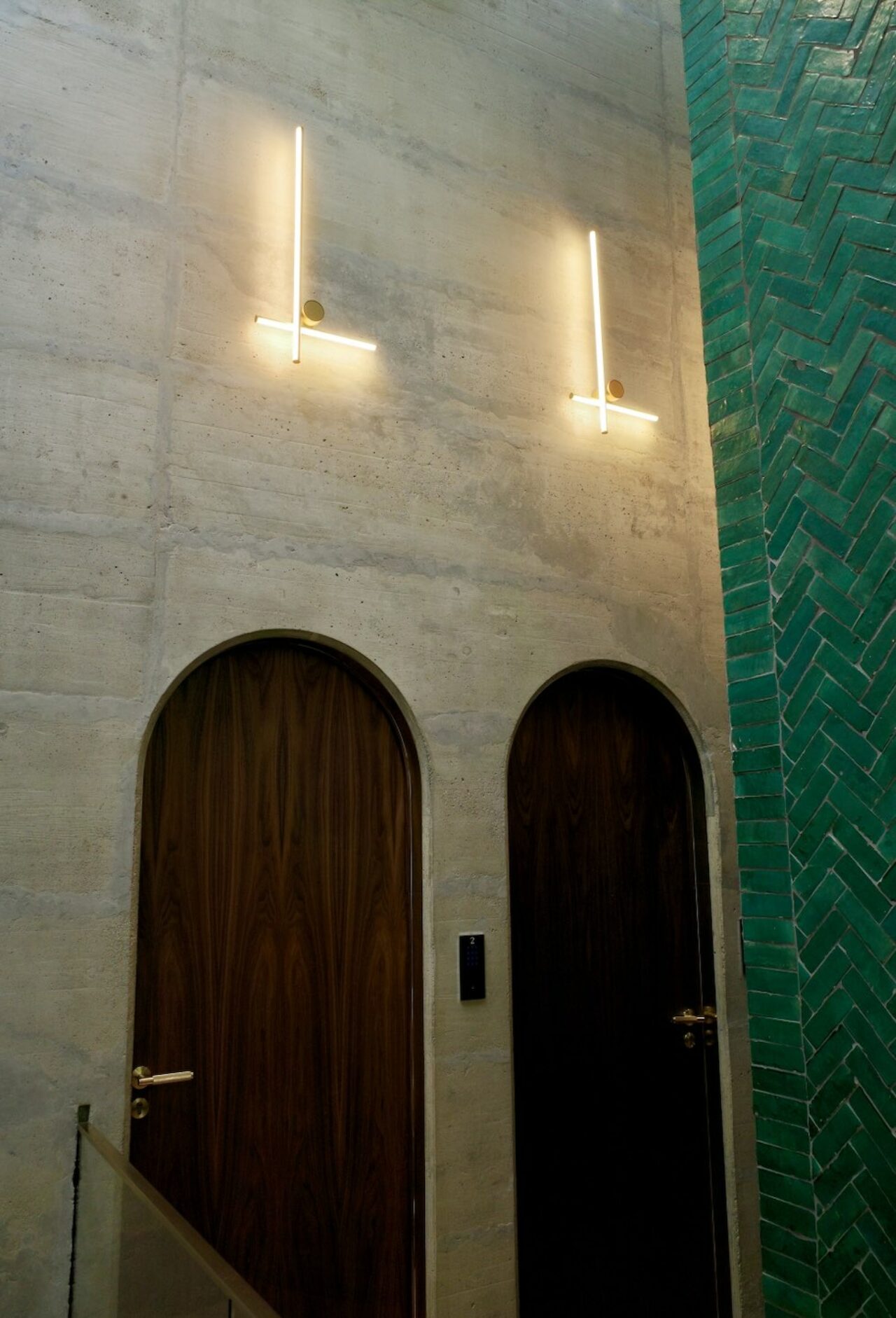 ROOMS
Maisonette style, suite rooms are efficiently designed to maximise space over two floors. There are only 7 suite rooms available, making the Vico Milano guesthouse a very little hidden secret to book in advance.
Tapestries hanging in rooms are from the Baccheschi Berti family collection when they sourced them from Sumatra in the 70s. There are also antiques from China, green marble from Greece and carpets from Iran. Bathrooms are a highlight, with their design extremely unique. Each bathroom took 3 weeks to complete, as pairs of artisans placed imported tiles from Morocco down individually.
Bottled sparking mineral water is offered to guests alongside selected Italian chocolates, with the minibar available for any additional guest needs (also very well curated). Amenities are what Neri himself has selected for the hotel: all Aesop. From shampoo to body lotion, the Aesop quality is unmatched and therefore selected for the guest bathrooms.
At night, silence is bliss and not a sound can be heard from the outside world. However, rooms seem to not have the proper sound insulation needed, and it's still possible to hear other guests in the hallway before nightfall.
Wifi is quick and efficient, and streaming on the wide-screen tv in-rooms is a breeze for a night in with a loved one (families take note, the rooms can only accommodate couples).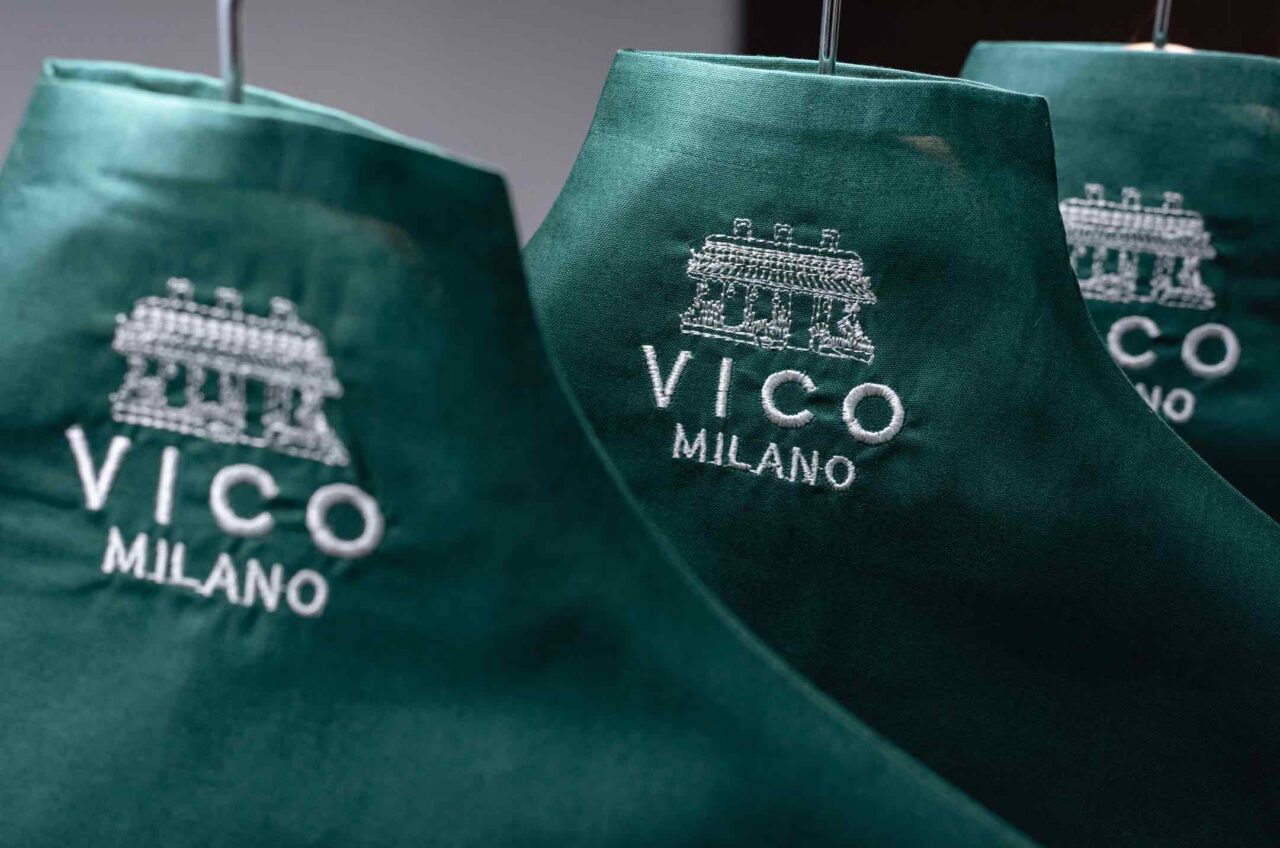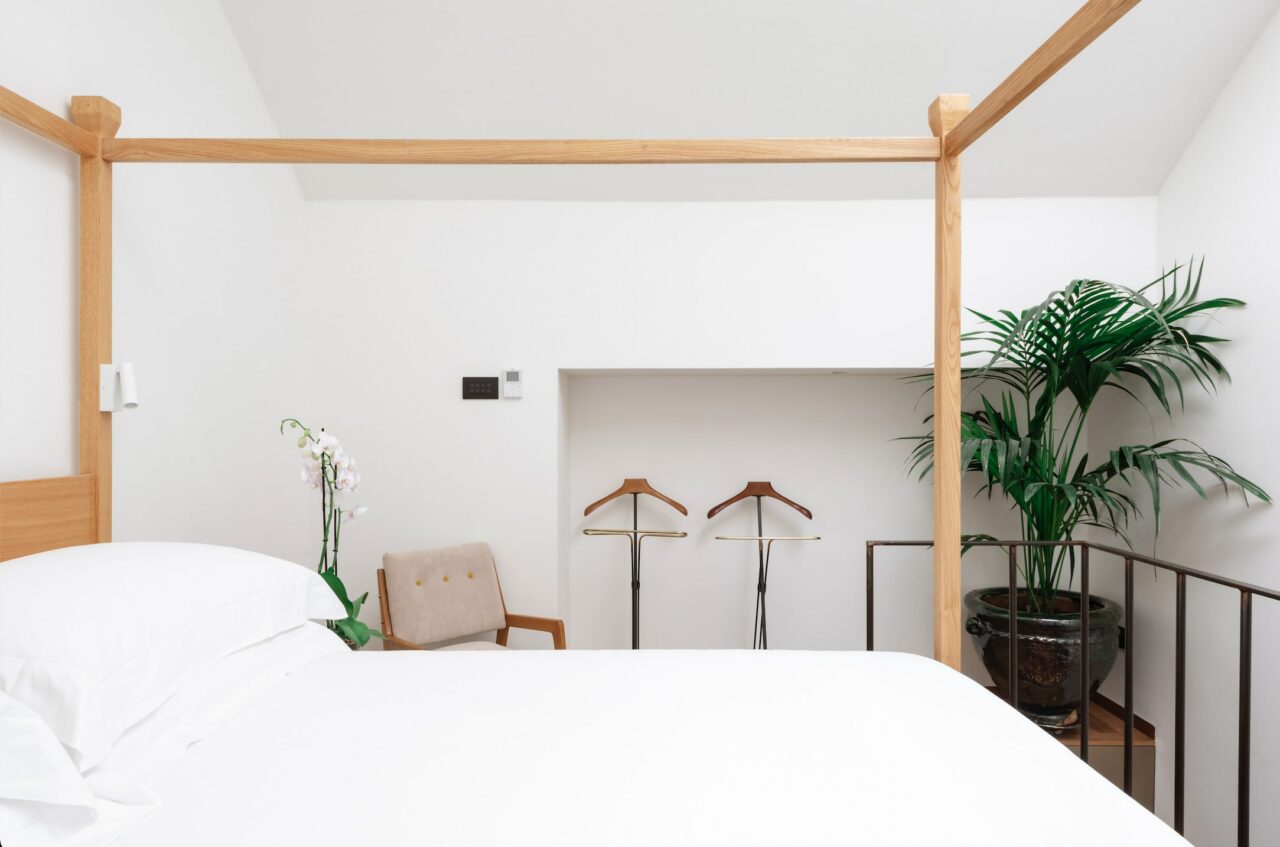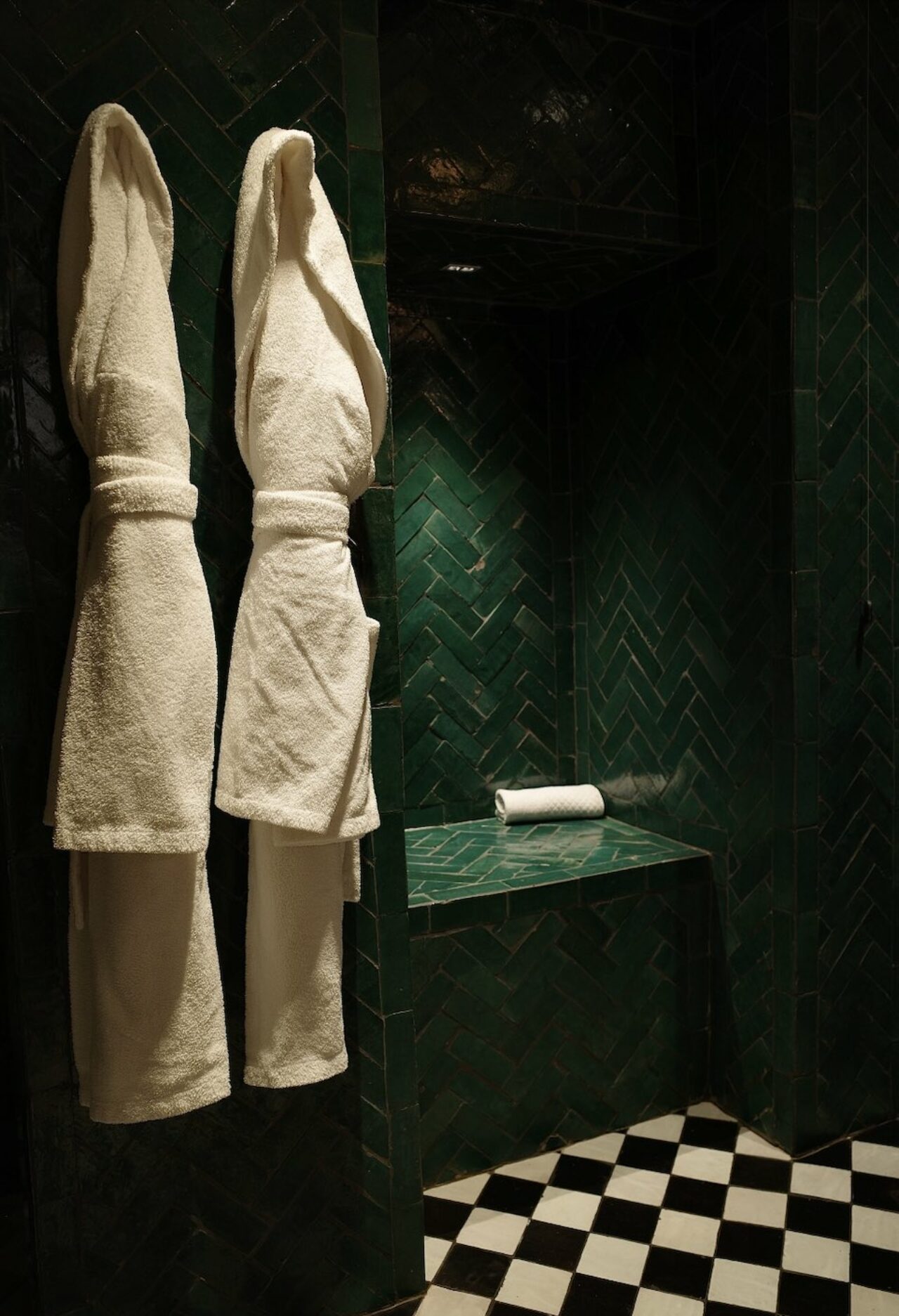 BREAKFAST AND BAR
A continental breakfast is included in each stay, with coffee, tea, pastries, fruit and toast a staple to start the day with. Bio Plose organic juices are also available, along with a selection of fresh cheeses and cold cuts from Castello di Vicarello's cheesemonger and butcher.
It presents a nice moment to share with other guests also in the building, a time to share any Milan highlights, and connect with other global travellers (if you feel like it).
Aperitif hour in the hotel bar is served by Malik – hotel concierge by weekday and photographer by weekend – as he crafts signature cocktails for guests and a small fruit dish made with a recipe from his grandma in Sri Lanka. Using Italian ingredients, he adds pepper, brown sugar ocean salt, olive oil (from the Castello di Vicarello property) and mixes them with berries and other seasonal fruit. It helps with detox and digestion, and it tasted divine.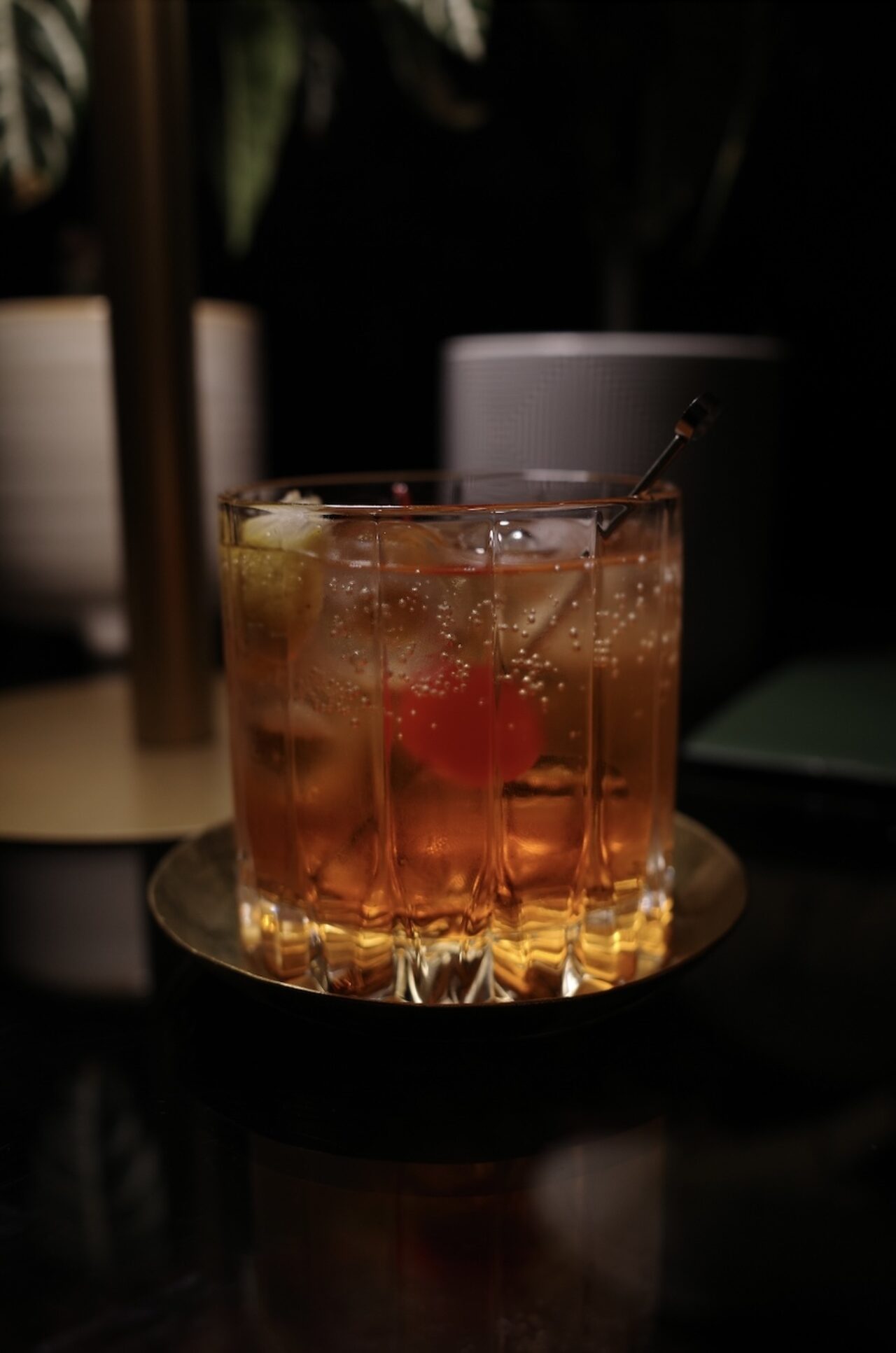 LOCATION
Found in an intimate local courtyard off the main street of Corso Genova in Porto Genova – a 20 minute walk from central Milan – Vico Milano offers a local environment for guests wanting to escape the generic central hotels. 
The hotel is like a house, at the back of a courtyard next to apartment buildings that present a Hitchcock Rear Window' type view of Milanese lives. Only possible to see when walking into the courtyard, the smell of home-cooking fills the air and brings a sense of warmth and comfort as you enter the hotel.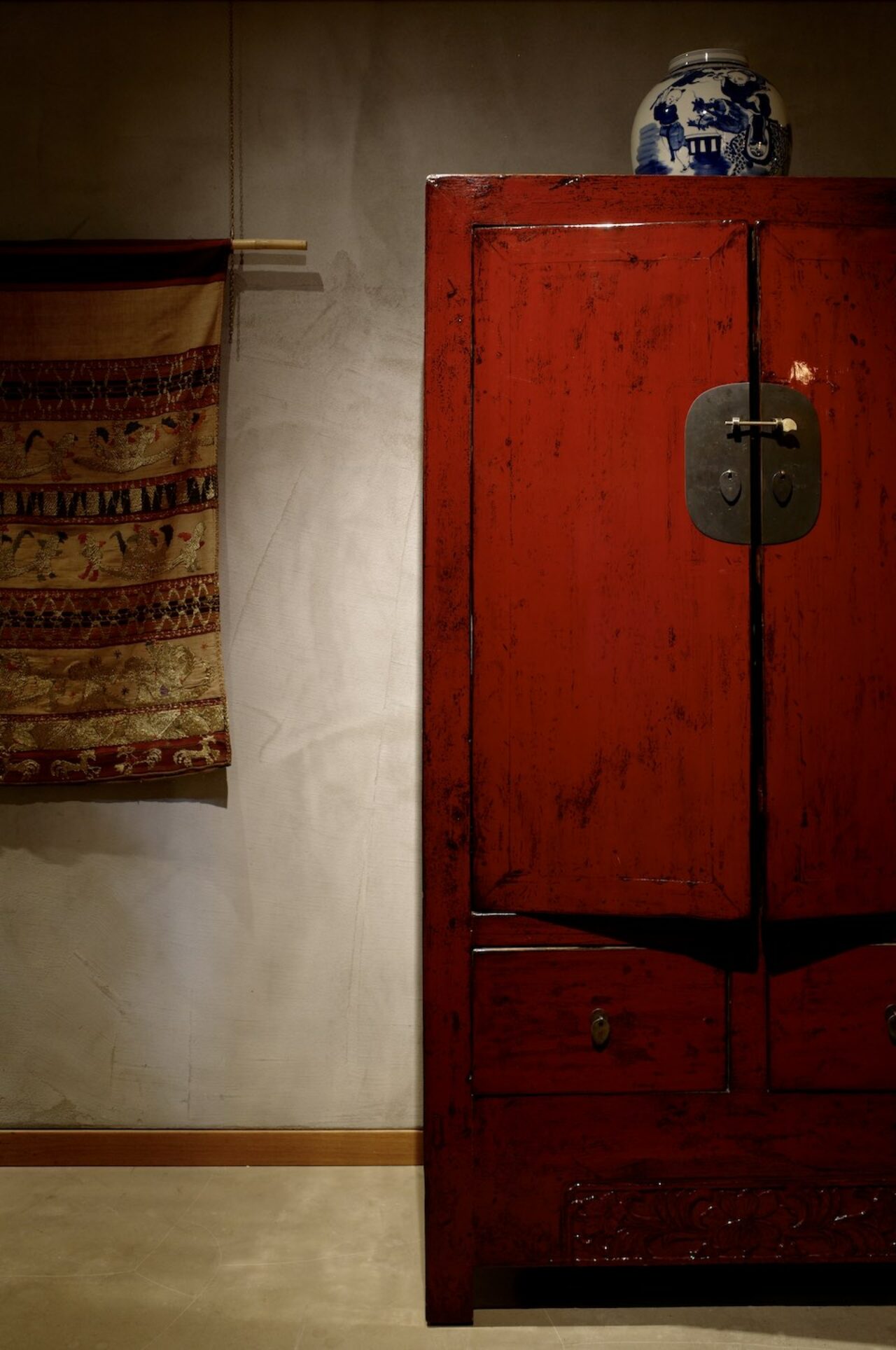 A HOMELY FEELING
Check is at 12 noon, a relaxed hour where guests can enjoy time spent in the well-designed rooms. In the downstairs library, lounge and bar, guests are free to roam at their ease, just as they would at home.
Hotel general manager Luciano knows the best spots to visit in Milan. He's compiled a guide to the best restaurants in the area and the city, and can create custom recommendations for guests upon request (two minutes by foot, we visited the local Da Giordano il Bolognese for traditional food from Bologna. It was perfect for what we were looking for – casual, intimate and very local).
In such an unassuming area, the hotel location is such a delight. Local-style, with the warmth and character you always receive from the Milanese.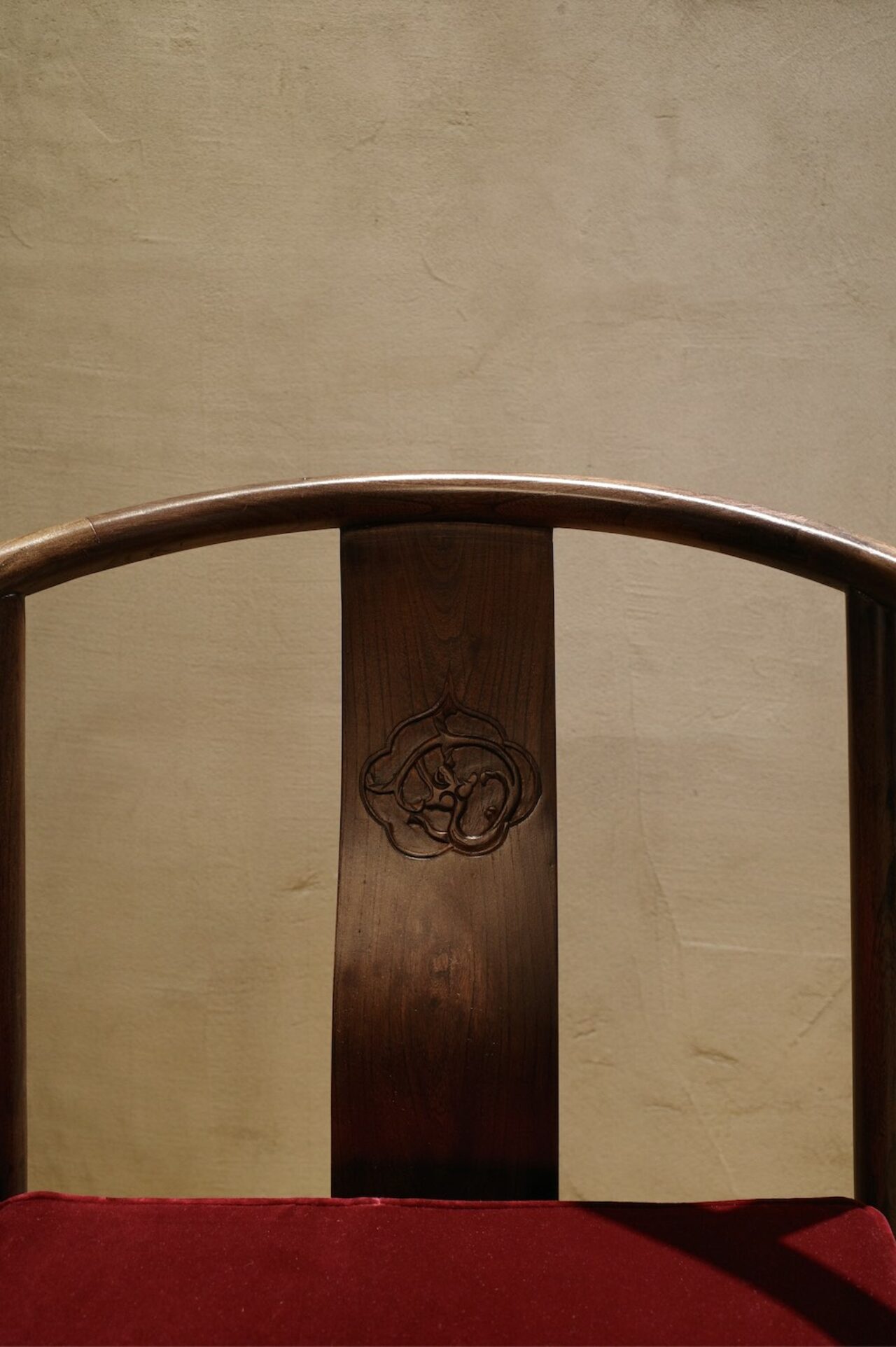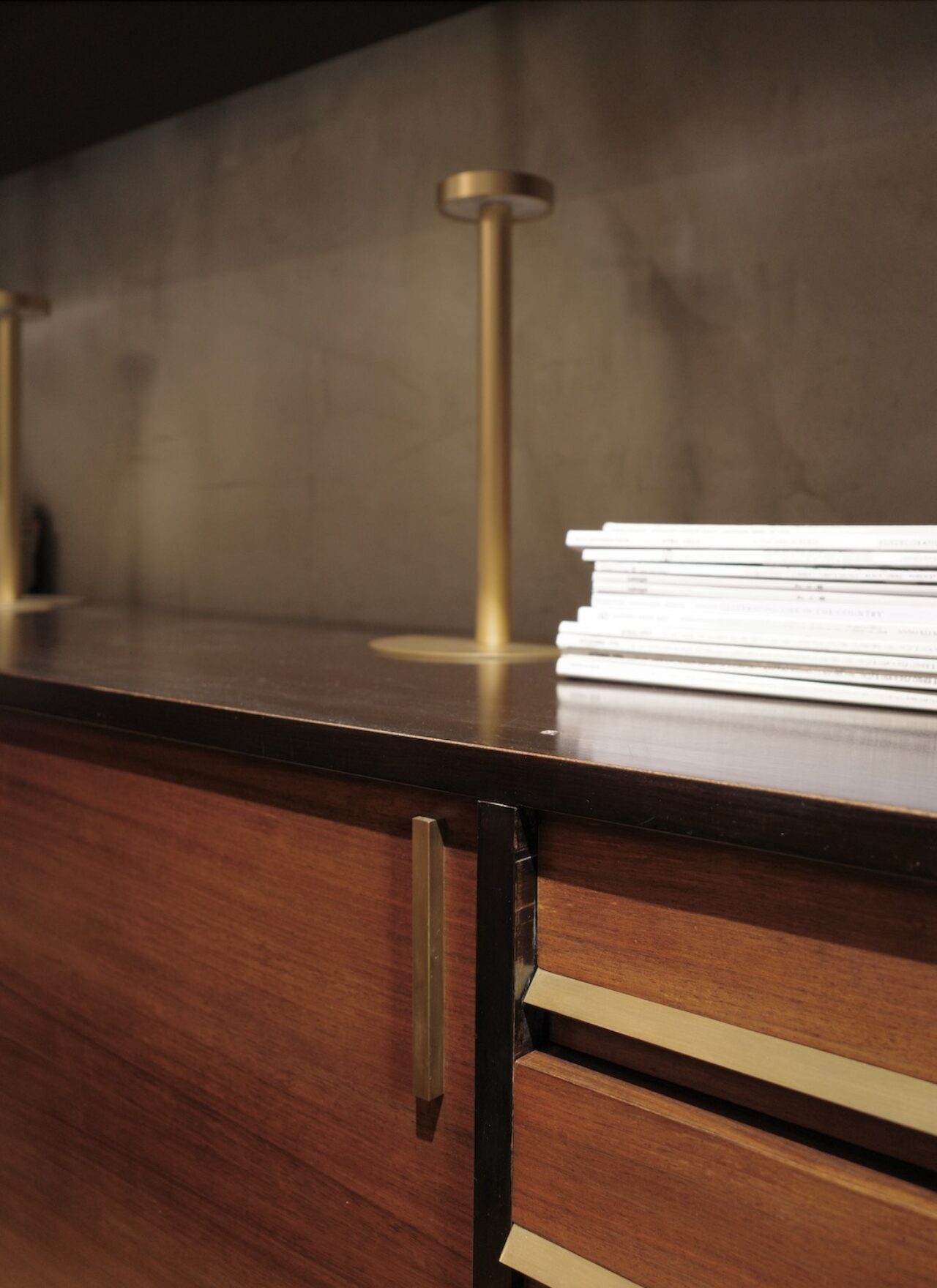 Text: Champ Magazine Editor-in-Chief Monique Kawecki
Images: As credited, Champ Magazine© and courtesy Vico Milano