Spiga
Authentic Italian At Chef Enrico Bartolini's Hong Kong Addition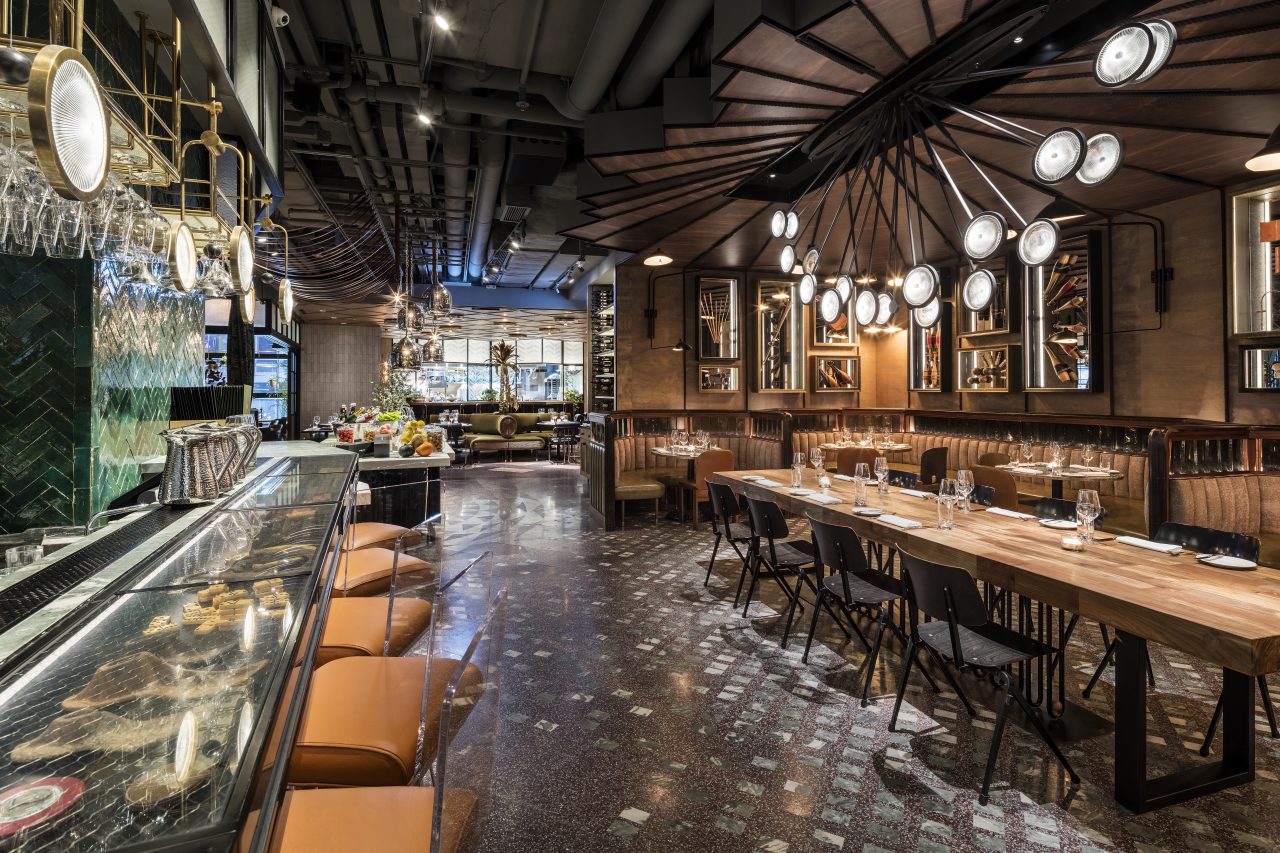 You can't find anything more central than this, with Italian restaurant SPIGA found right in the heart of Hong Kong. Located on the third floor of the LHT tower, it's unassuming position finds it in a neighbourhood of surrounding fashion retailers on the iconic Queens Road strip, as a secluded haven in the city centre.
Once inside, be prepared to be transported to Italy, with a light-filled interior that is playful yet sophisticated. Designed by acclaimed Hong Kong interior designer Joyce Wang, find a diversity in design elements that unify the whole space. While natural light is provided by the large glass windows facing Queens Road, the interior is dimly lit to set the mood.
With various shades of brown, find warm wooden tables and beige tapestry and leather seating with black steel detailing and lights inspired by the Milan underground, all imported from Italy. As an open and spacious interior, (a signature style of interior designer Joyce Wang) the intention was to carefully segment each space ensuring privacy yet a feeling of intimacy at the same time.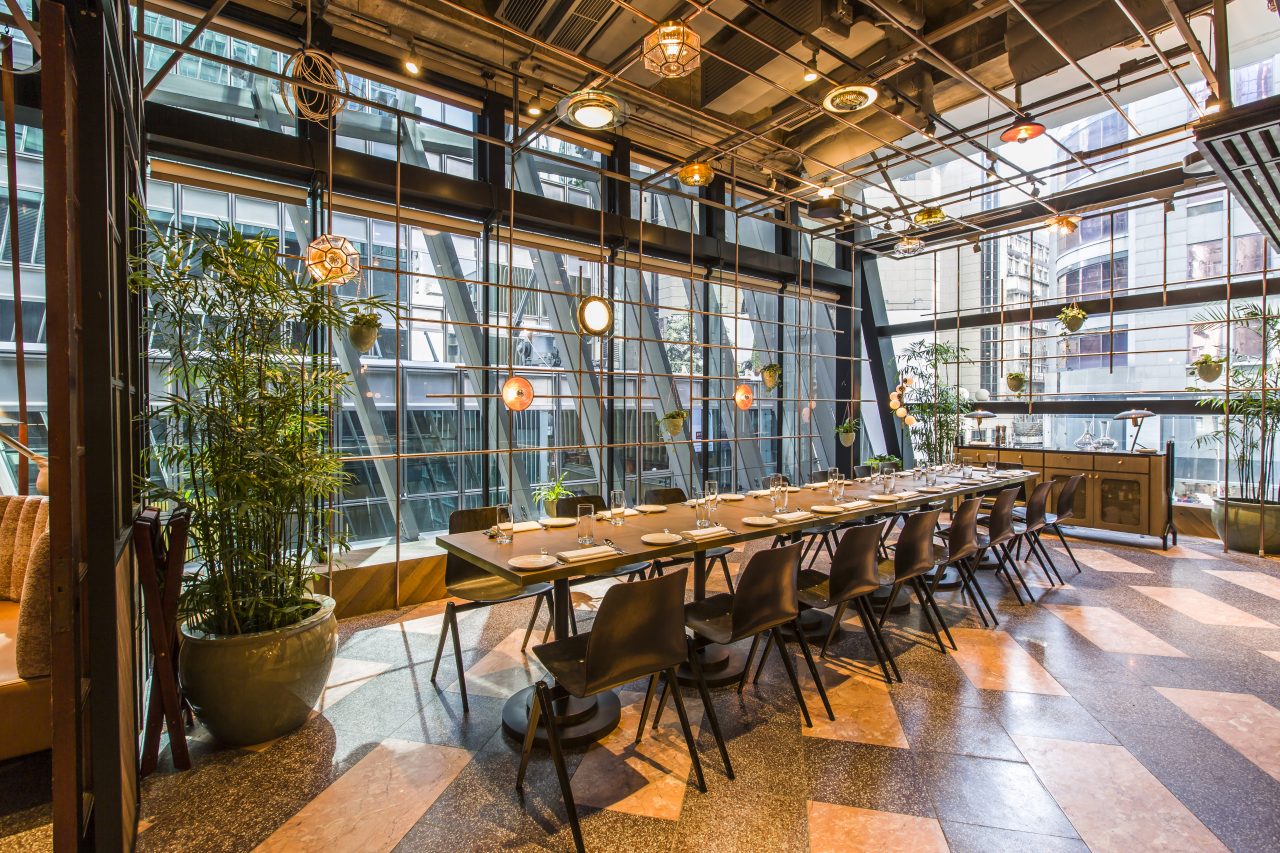 By the front reception, find a silver tiled, brass and bronze interior with green curtains facing an extensive transparent fridge wine cellar helmed by Head Sommelier Maurizio Severgnini. Find a 2014 Piedmont Ca' di Gal 'S. Ilario' Moscato d'Asti to a 2005 Tuscan Le Macioche Brunello di Montalcino amongst the shelves.
SPIGA's diverse menu was created by acclaimed Milanese Chef Enrico Bartolini, Italy's youngest Michelin-star recipient. Although based in Milan, Bartolini's regular visits to oversee the kitchen are also paired with one of his own chefs based in Hong Kong each month. Ensuring the majority of ingredients are sourced from Italy, find Burrata cheese and Parma ham to fresh salads varying quinoa, barley and an abundance of greens and fresh vegetables on the lunch buffet table.
SPIGA's al a carte menu includes signature dish Gamberi Rossi Siciliani Mezzi Fritti (Sicilian red prawn, half fried, with tamarind sauce and chick pea soup) which balances delicate flavours and ingredients to provide a punch. Whilst the Melanzane alla parmigiana (Sliced eggplant layered with tomato sauce, mozzarella and parmesan cheese) included a perfectly layered eggplant dusted with flour and deep fried, served with a rich, red sauce.
Not to miss is SPIGA's black ink parmigiana risotto dish; Risotto alla Parmigiana con seppie al nero (Parmesan risotto, seared cuttlefish, black squid ink and pesto sauce). First, you are presented with an initial layer of squid and dollops of black ink, where the risotto parmigiana is carefully placed on top allowing with black ink to swirl as an artwork in itself. Seeing the transparency of this dish changes the whole way you experience and consume it.
At SPIGA, you really do enter another dimension from what feels like ancient Roman upper-class villa with an impressive contemporary interior. From the design, to the impressive menu and utmost welcoming of staff (Italian hospitality of course!) where Spiga's Operations Manager Nestor Gonzalez and his team make you feel right at home. With a diversity of multiple dining areas, not to miss is SPIGA's exceptional outdoor terrazzo with it's open-air al fresco seating and tranquil location. Andiamo!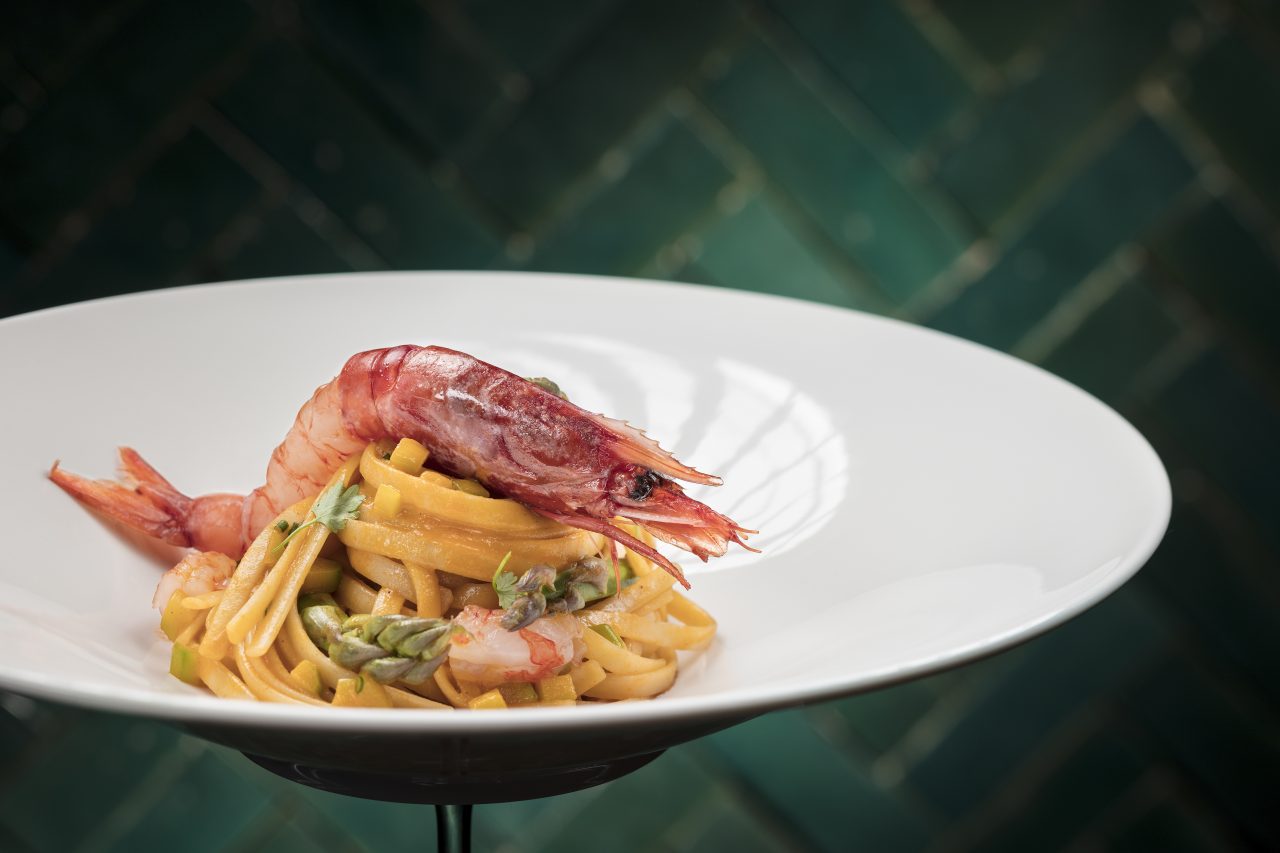 SPIGA
3/F, LHT Tower,
31 Queens Road,
Central, Hong Kong