VEDEMA
Santorini's First Luxury Hotel Continues To Enchant With It's Medieval Charm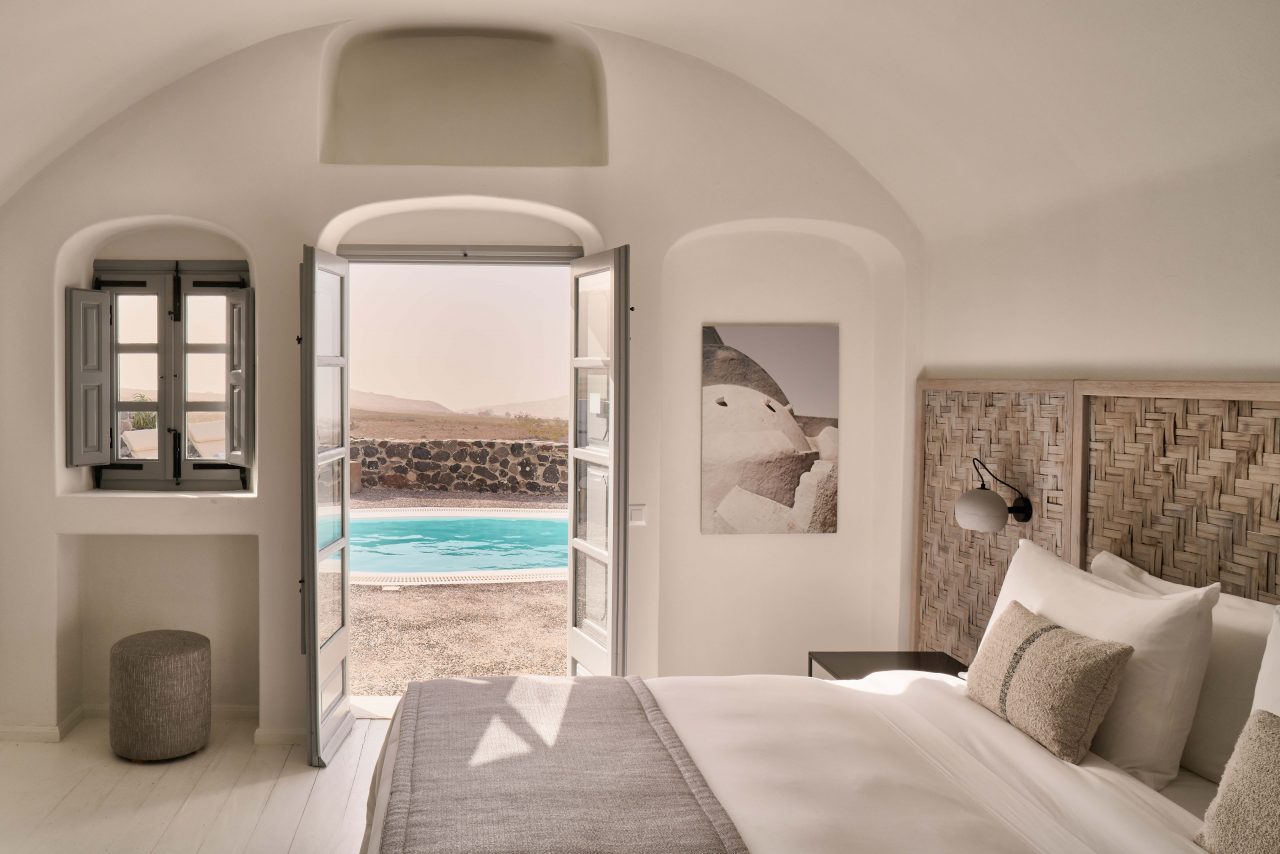 One of the best ways to truly understand the effortless divinity of Santorini island, is an overnight stay at the five-starred Vedema hotel. As the very first luxury hotel on the Greek island built in the 1980's, it is found nestled amongst a local medieval village where the meditative sound of nearby church bells gloriously chime every hour.
The experience begins with the hotel's spectacular entrance; a large iron door that was laboriously handcrafted by the local island craftsmen, and where you immediately realise you have arrived somewhere very special. Furthermore, the detailed iron joinery's specialist production no longer exists since a decade, making the remarkable façade a one-of-a-kind time capsule and introduction to the island's extraordinary history.
Vedema, meaning harvest, is part of The Luxury Collection Resort group under Marriott Hotels, and is a truly landmark in itself, showcasing the island's infamous Cycladic architecture style and hand-built elements of characteristic wooden doors and stone-walled areas and pathways. With a total of 46 suits and villas, Vedema also boasts a wine cellar, asian spa, restaurant, pool, and their very own vineyard and micro-farm. In the micro-farm and herb garden, find mint and oregano to spring onion, all that are freshly picked for use in the hotel restaurant and cooking classes. Capers, however, are spontaneously grown, where they self-produce on the hotel's stone walls now for over 400 years.
The hotel breakfast and lunch is served in Pergola, an undercover dining space facing the hotel communal pool area, with a majestic view over the Megalochori village and church. In Vedema's 450-year old Canava wine cellar and Alati restaurant led by Executive Chef Melina Chomata, also find additional wine tastings and cooking classes. Here at Vedema, they have embraced the site's unique heritage as a complete experience. Where else offers a recently-renovated gym in a 350-year-old cave and former wine cellar?
Vedema's Aegean Suites include a private outdoor jacuzzi, whereas the Olympian Villas and Presidential Villa includes both a jacuzzi and private pool – perfect to cool off in during the notoriously sun-kissed Greek summer. A particular favourite of ours to see is the hotel amenities; Greek-made and eco-friendly Korres body products. Simply divine.
Whilst the majority of Vedema's Athena suites face the stone-covered hotel courtyard, a few have a fine look over the company vineyard, producing stellar crops of Santorini's most famed white wine grape variety; assyrtiko due to it's prime positioning protected by the wind and humidity. Assyrtiko; the globally-renowned 300-year-old grape variety is light and distinctive, and while the grape reaches global attention, the vine itself remains unique to Santorini island. The famed variety remains on the island due to it's rarity and native resistance to the crop-destroying pest Phylloxera. Where the whole of Europe was completely affected and most crops destroyed in the 19th century, Santorini's vineyards remained; some say protected due to the volcanic ash that it grows from, or the microclimatic conditions it lives in that discourage growth. Nevertheless, it is one of the finest wines we have ever enjoyed.
Coined as a village within a village due to its endless facilities, Vedema is also in close proximity to the soft, black-sanded Perivolos Beach (nearby sister property Istoria), or Caldera Beach and Vlichada Beach. Guaranteed your best holiday yet.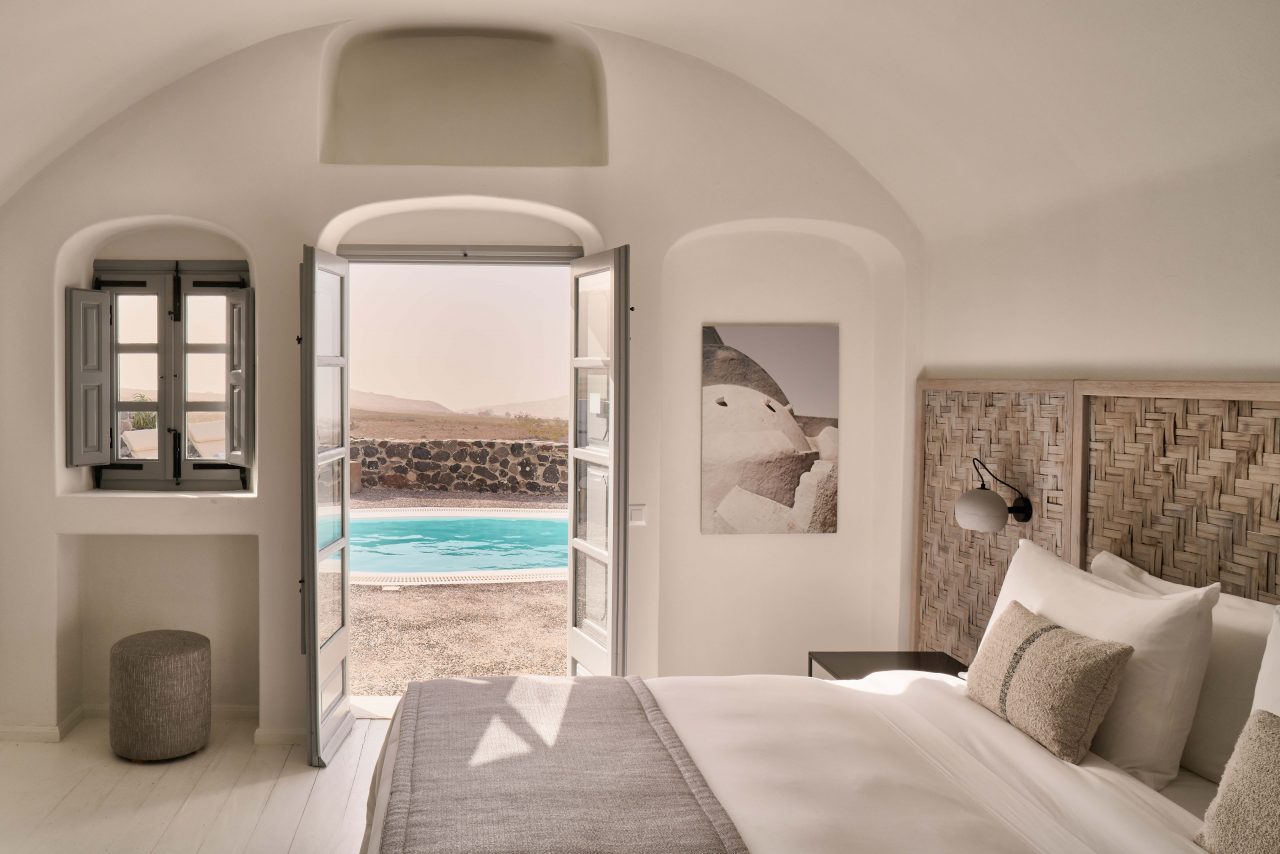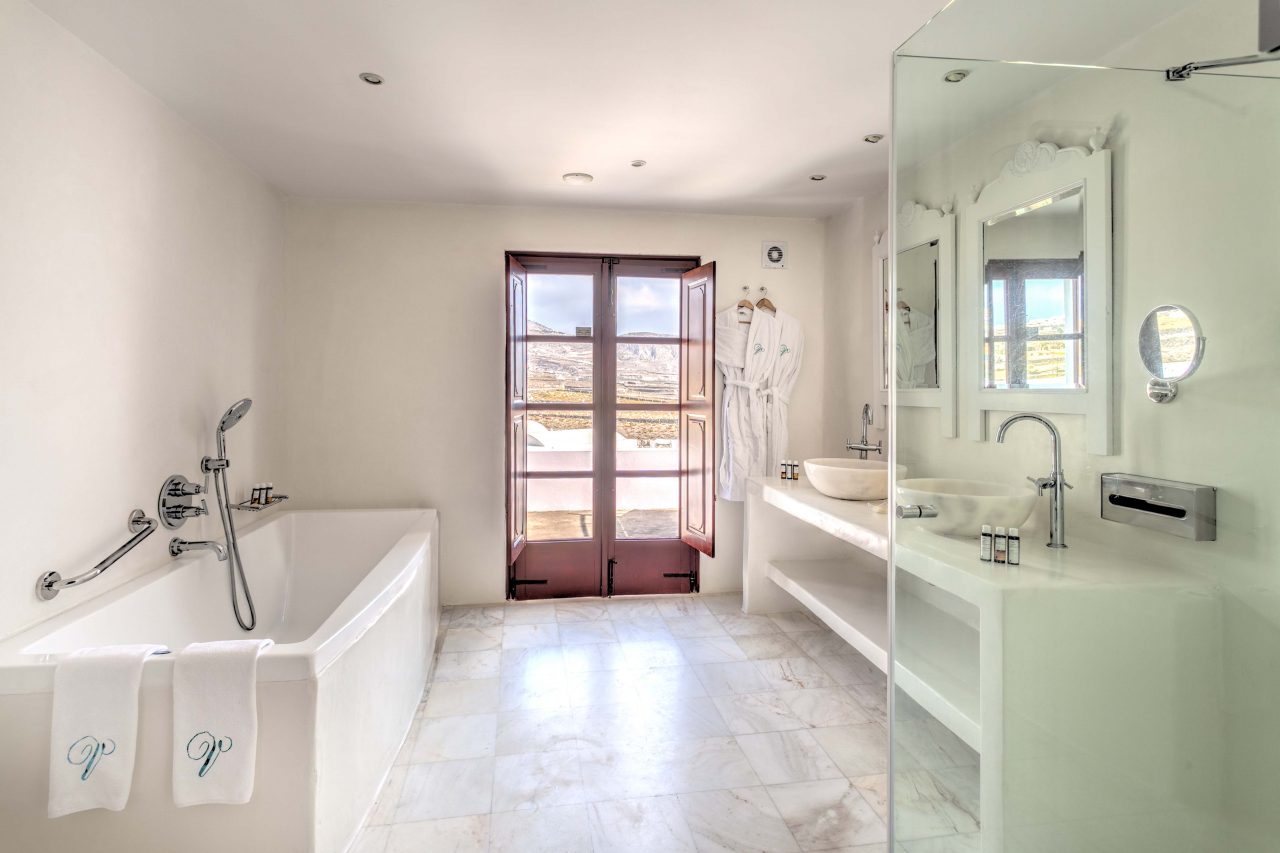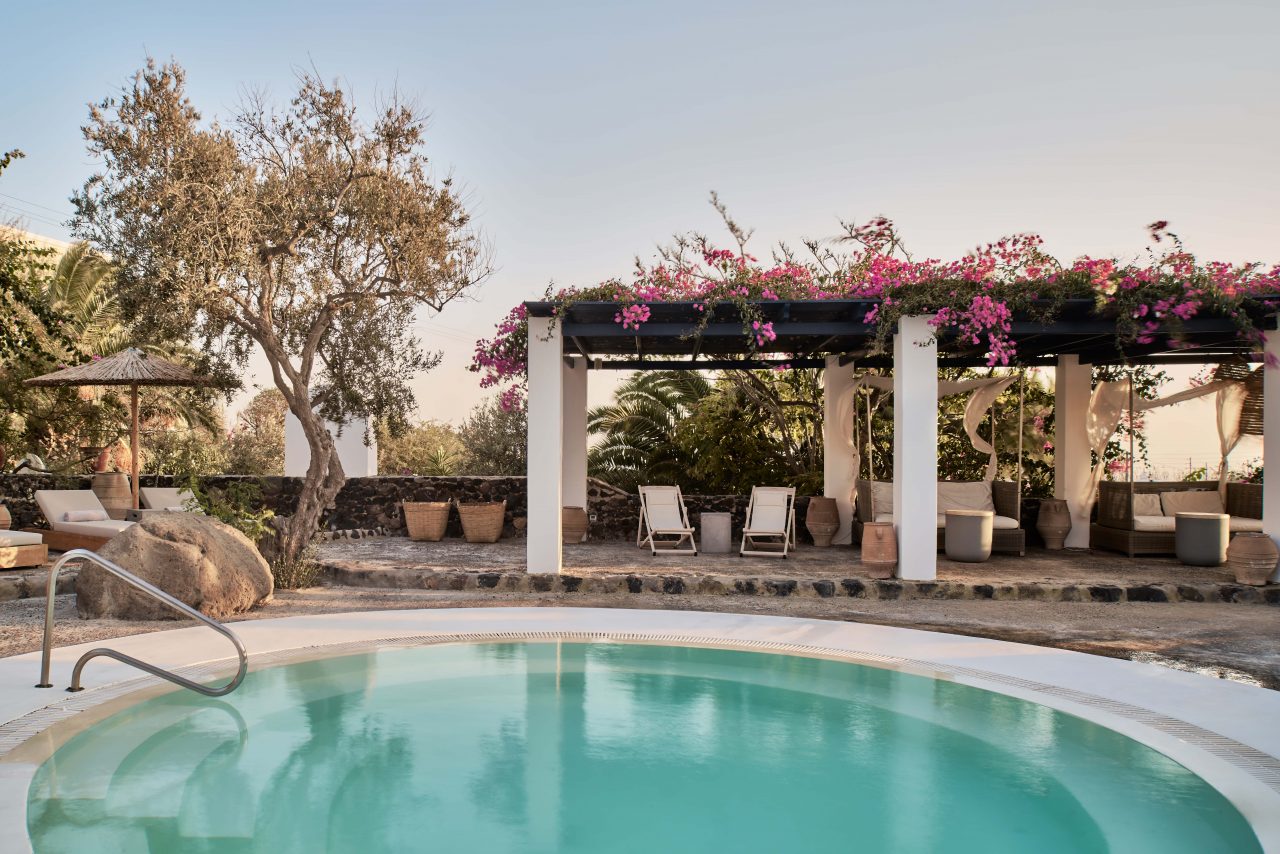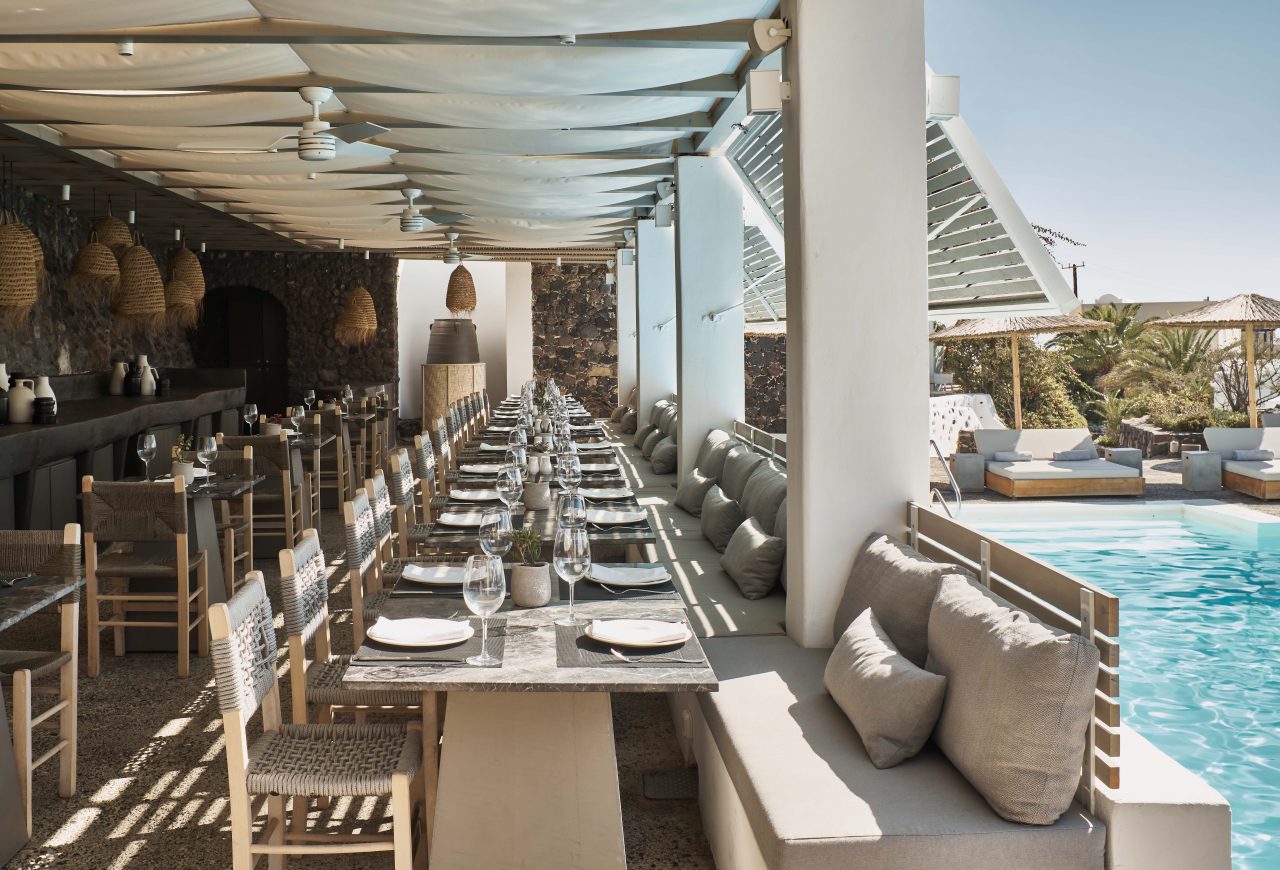 VEDEMA
Megalochori 847 00, Greece
Images: Courtesy The Luxury Collection Resort
Words: Joanna Kawecki
————-
Discover more destinations on: @champ_travel
#champ_greece #champ_santorini