FREDERIK BILLE BRAHE'S APOLLO BAR
Run By Copenhagen's Most Exciting Chef, You'll Find Apollo Bar Tucked Within The Walls Of The Iconic Kunsthal Charlottenborg
In Greek mythology, Apollo is a god who is connected to a multitude of things: music, art, poetry, medicine, science, and the sun.
Like the Greek god Apollo, chef Frederik Bille Brahe's interest doesn't lie solely in one area. His restaurant and bar, Apollo Bar and Kantine, found in the courtyard of the Kunsthal Charlottenborg in Copenhagen, presents modest and intriguing interiors paired with nature's seasonal offerings. Opened in April of 2017, Apollo was one of the first to celebrate and re-invent the idea of a typical museum café location (the Kunsthal Charlottenborg had previously only held a minimal offering). Bille Brahe saw this as an opportunity to combine his expertise and interests, and to champion the art of social exchange, explaining "I always have this idea that I want to penetrate the system and change what people suspect…The idea [for Apollo] was to create a place which is not working on bookings, but people can drop by all the time. Hang out, have a coffee, wine or food, especially if someone is on their way to the art space or library. It is meant to be a very social space". His entrepreneurial spirit and intuition, together with his talent as a chef, make this social polymath's work a pivotal contribution to the city of Copenhagen.
Apollo Bar and Kantine's interiors reflect the restaurant's location directly next to Copenhagen's most pivotal art institution, the Kunsthal Charlottenborg, and the Academy of Fine Arts it works closely with. The Kunsthal Charlottenborg itself is situated in the Charlottenborg Palace, an over-whelming Dutch-inspired Baroque palace which has exhibited contemporary art since 1883. The gallery itself cross-collaborates with The Royal Danish Academy of Fine Arts and the Academy's Schools of Visual Arts nearby, exchanging programming of talks, lectures and various events. It is a natural meeting point for those in the arts.
The design was also built up around the idea of a social space. "This was an empty room, the idea was to create a bar, so that the kitchen is the core of the place and the chef always knows what's happening", states Bille Brahe. His refined interest in contemporary and traditional Danish design is found directly in his curation of the space, and spontaneity and intuition seem to drive Bille Brahe's tastes. Together with interior designer Rune Bruun Johansen, they wanted to create a generous space, but also something avant-garde. Poul Henningsen's iconic Charlottenborg lamps (named after the Charlottenborg Palace) from 1925 hang from the ceiling, patterned tables found in the main dining space are "a little bit inspired by Art Deco", uniforms worn by the team are by Copenhagen-based Cecilie Milsted, and the late Danish polymath Piet Hein's stools can be found by the bar, although remixed with velour coverings. Børge Mogensen's 'J39' chairs have been recovered from the Academy of Fine Arts storage, coming complete with paint plasters and history, literally used by art students in the 20th century. Bille Brahe continues to explain as he points to different art works in the bar, "People don't notice this but a big part of Apollo is to collaborate with the art system. We have small art pieces by the students here, and these sculptures are from the collection of the Academy of Fine Arts – they're actually plaster copies, which are 150 years old. They are from the past students that did these sculptures as part of their practise.".
With a strong sensibility for craftsmanship, this interest can be found throughout the detailing of Apollo. Bille Brahe explains, "For us it was important to work with traditional techniques. For instance this is painted with linseed oil, that's why it looks as it is – it gets worn-out. If you look at the window, it is also painted with linseed oil, trying to get these qualities out of old craft". He also expresses that Japan's culture is a big influence for him, explaining as he points to another area in the kantine, "Originally the idea was to paint it in red, with black on top, and then when people scratch it the red colour would come out. We're still building, you know, slowly becoming".
"This [design] is very inspired by Japan" Bille Brahe continues. Recently spending his honeymoon in the land of the rising sun, Bille Brahe wed his long-term partner, Danish model Caroline Brasch (whom has walked the runways for Dries van Noten, Balenciaga, Chanel and Yves Saint Laurent). His sister Sophie Bille Brahe, designed the wedding ring. Sophie, a renowned fine jewellery designer with stockists worldwide, is also extremely well respected in her field. Some would describe she is a leading force in the industry, with her signature elegantly layered jewelled silver designs becoming iconic and synonymous with her name. It's during our visit we experience, and see, Bille Brahe's community, and family, in Copenhagen.
On a sun-filled day in August, Apollo's outdoor area, situated in the corner of Charlottenborg Gallery's main courtyard next to its brilliant stone facade and falling vines, chatter and laughter complete the scene. It's one of the last days of Copenhagen Fashion Week, and all of Apollo's tables are occupied with designers, journalists, art students and the fashion crowd. A few nights before, Danish designer Henrik Vibskov held his fashion show here in the Charlottenborg Gallery courtyard, and Apollo was packed to the rafters; needless to say it was quite impossible to get anywhere near the front counter. Again, the gallery, school and Apollo naturally bring Copenhagen's creatives together, and make it a cultural epicentre.
Nature's offerings are at the core of Bille Brahe's work, with seasonal ingredients dictating the menu but not Bille Brahe's creativity. They work in tandem, with Bille Brahe creating new and innovative food concepts championing nature's original creations on offer. Denmark is known for its explicit seasons – crisp winter's and bright summer's – and this is also celebrated within the space and menu. This is no doubt one of the strongest aspects of Apollo Bar and Kantine is Bille Brahe's inate curiosity, and this naturally stems into Bille Brahe's work in his other restaurants: Atelier September is found just across the road on Nyhavn, and Bille Brahe's newest venture Kafeteria is found in Copenhagen's National Gallery of Art. It's only towards the end of our impromptu interview that Bille Brahe asks which city I am from and I also begin to explain Champ – he knows it – and I'm surprised by his authentic deep interest in the various cultural fields he is surrounded by. Without a specific agenda, Bille Brahe shares his passions and projects, to exchange new ideas and thought, contributing wholeheartedly and solidifying his position as a genuine leader at the forefront of Copenhagen's cultural landscape.
∆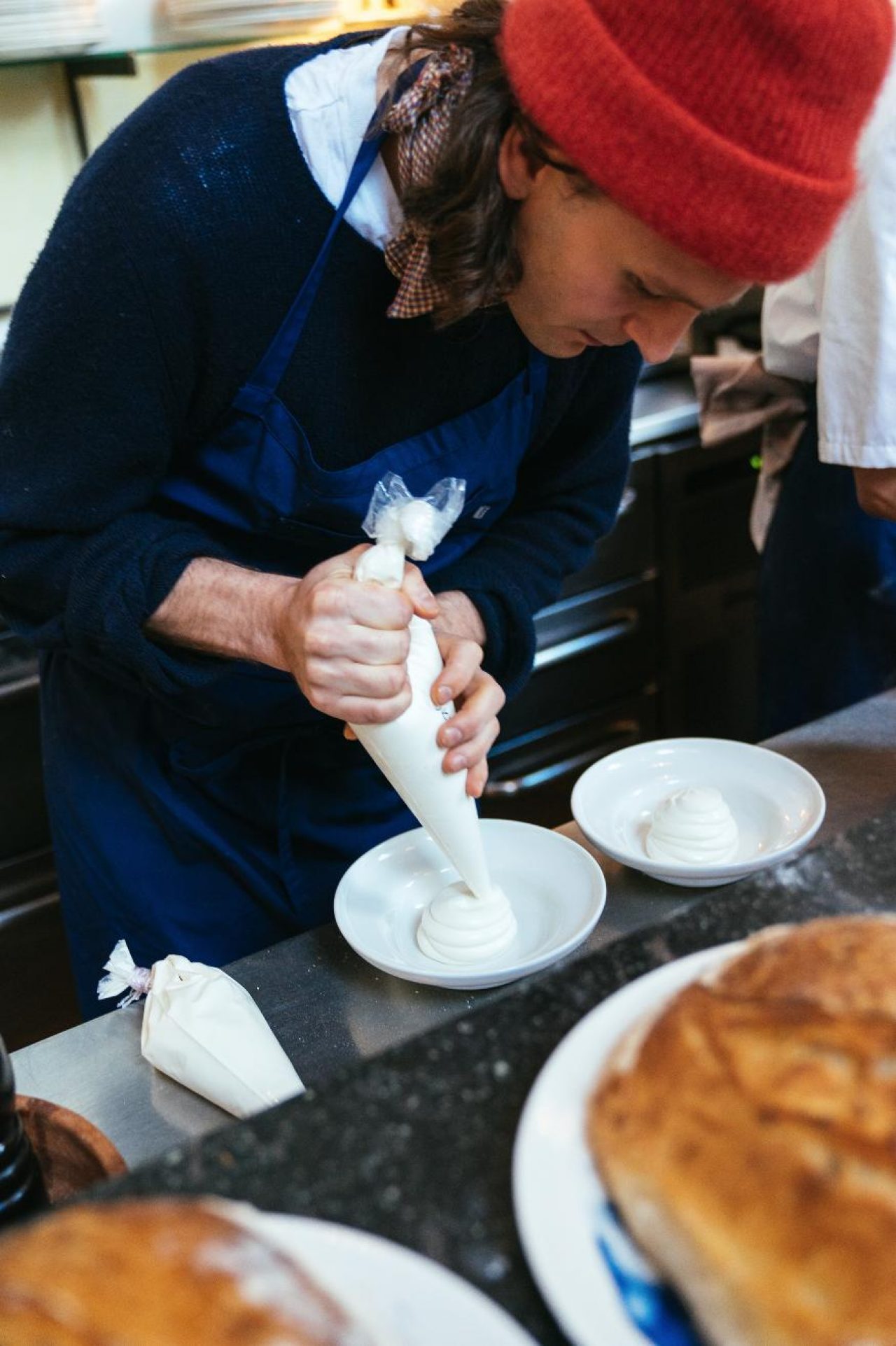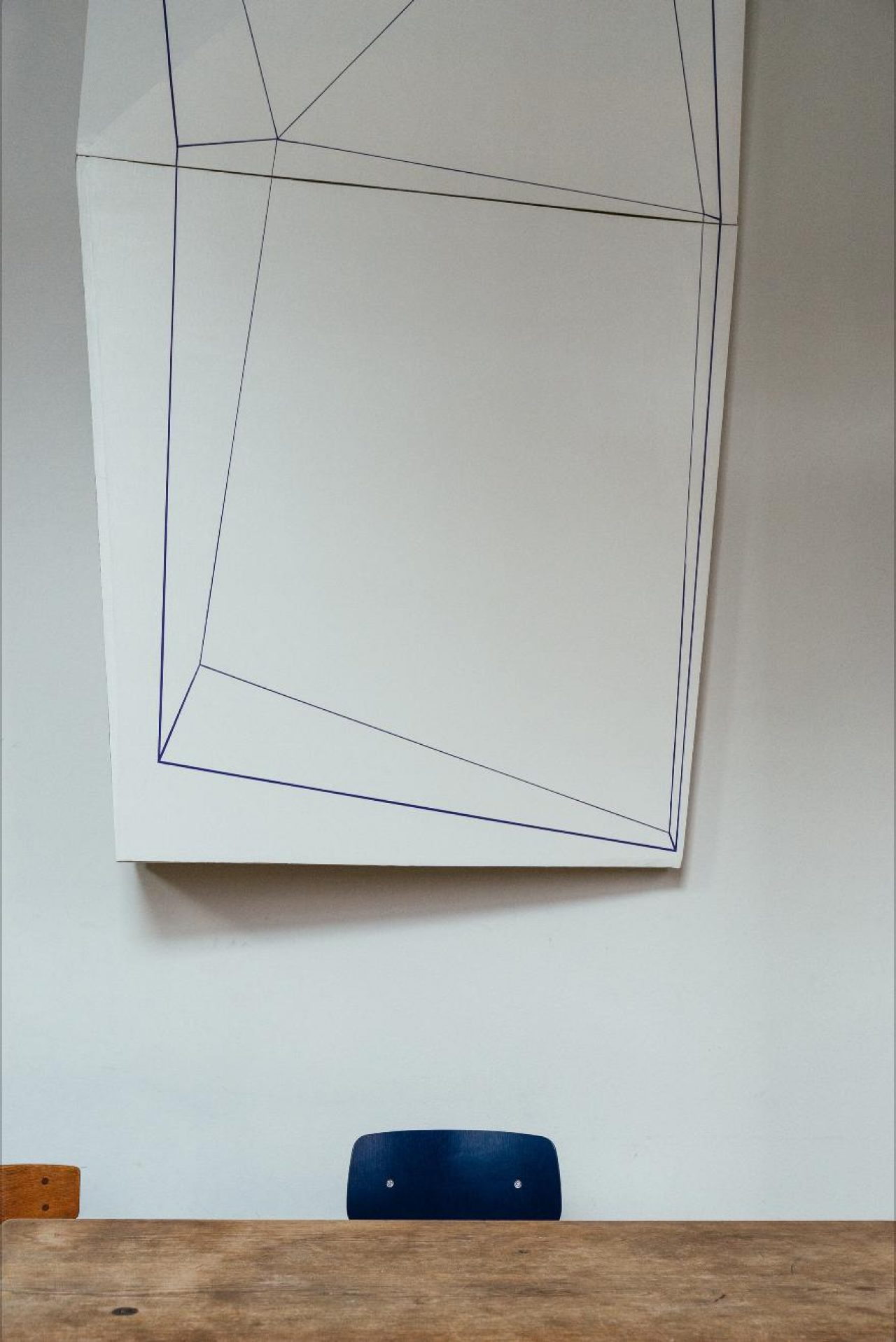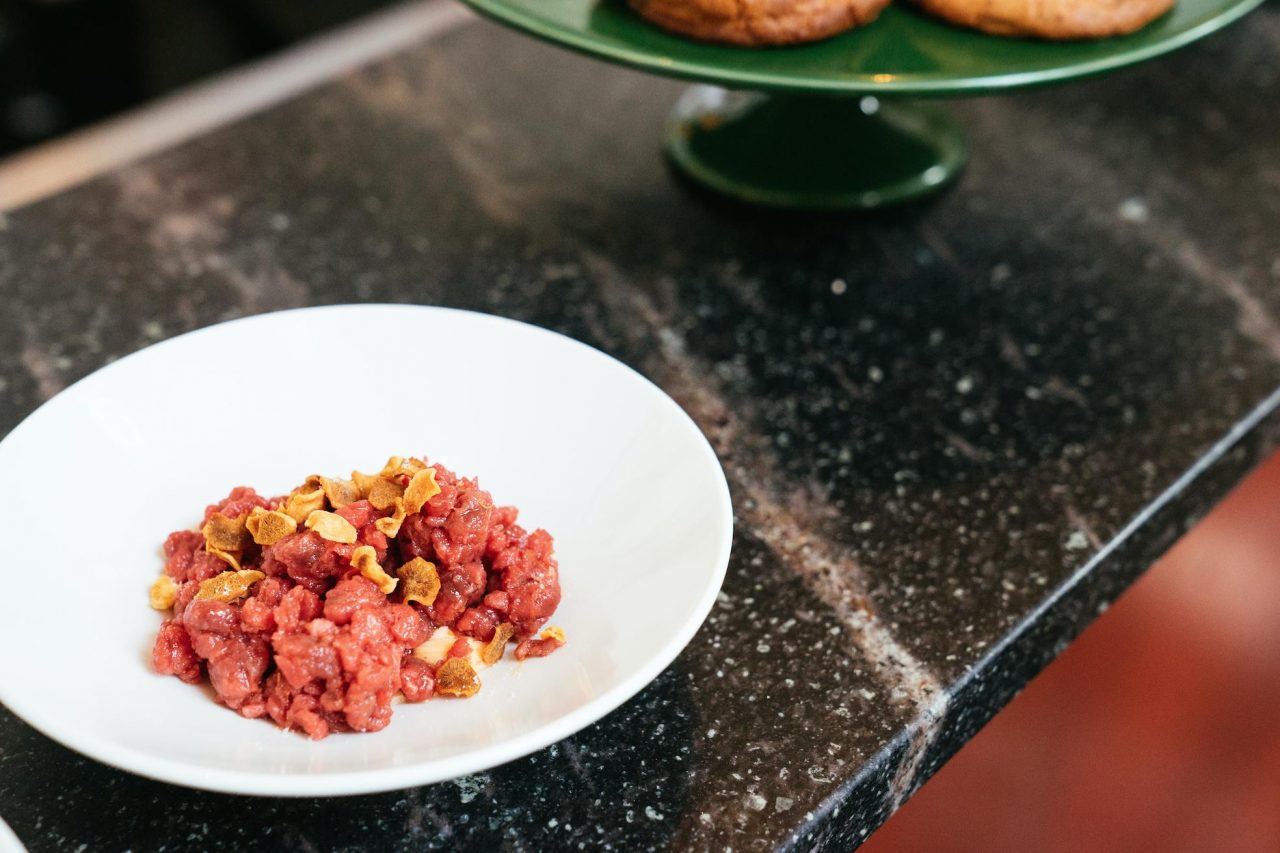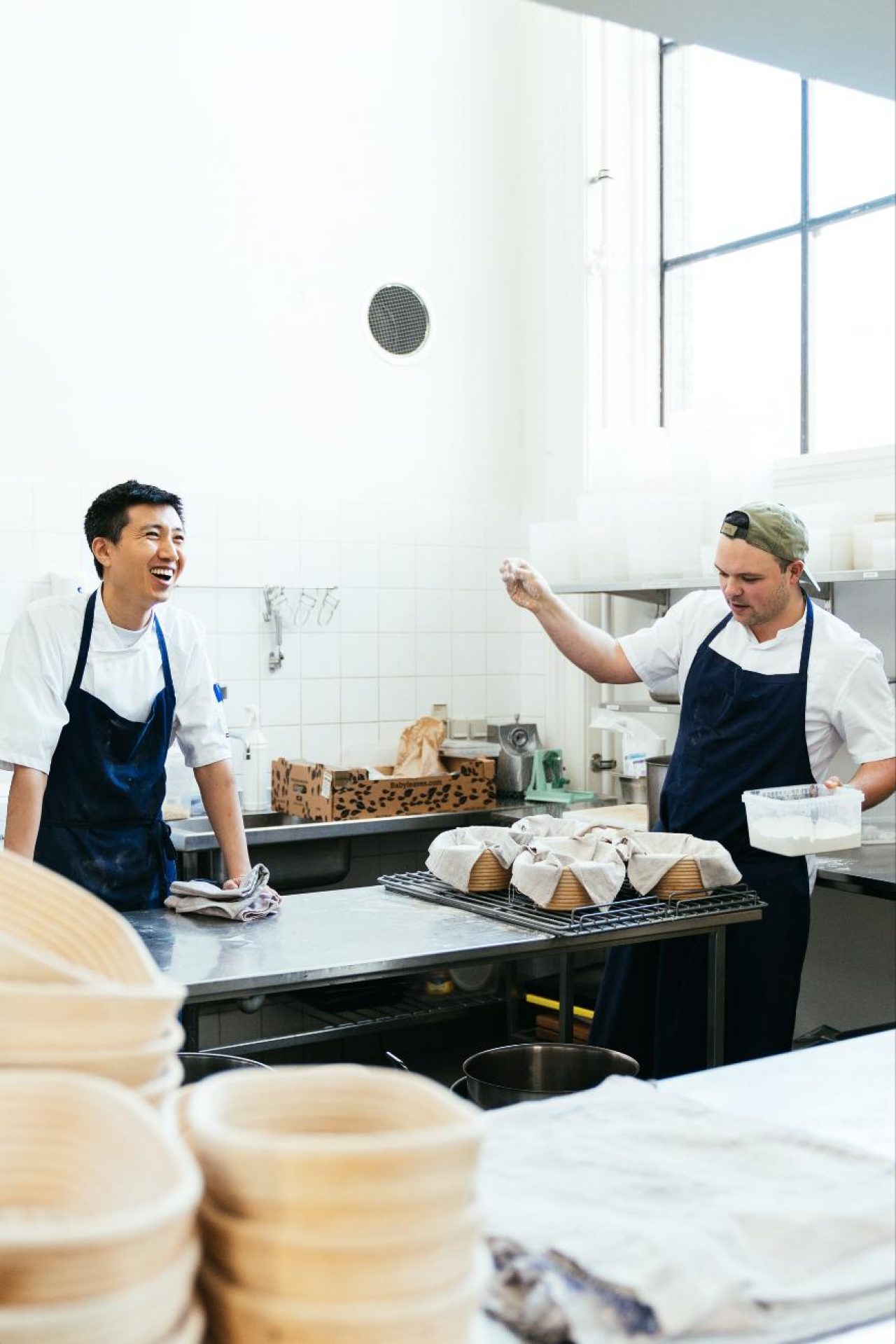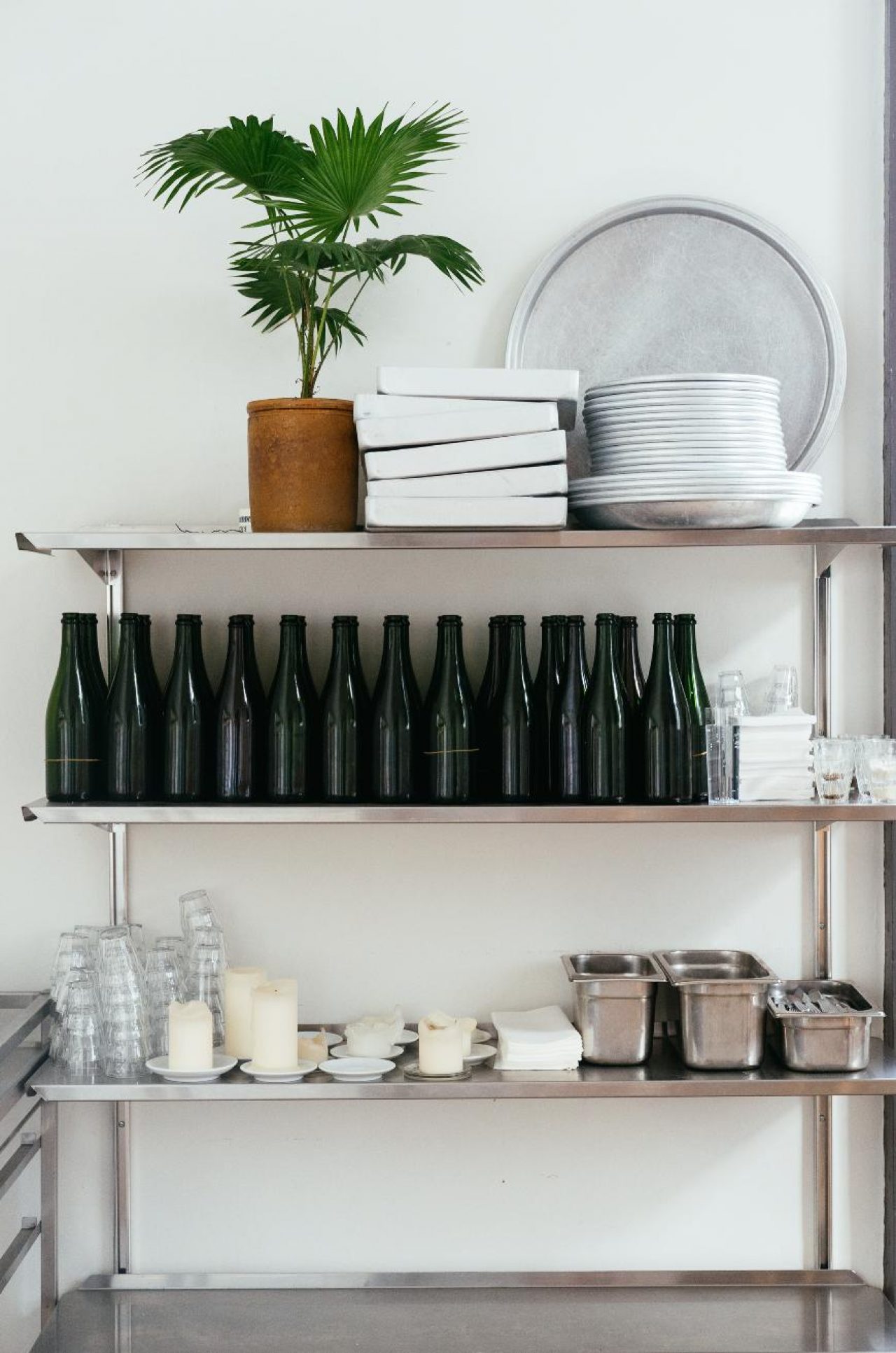 Charlottenborg
Nyhavn 2, 1051 København K, Denmark
Kantine Tues – Fri 12- 14
Bar Tuesday 08 – 17 Wed – Fri 08 – 24 Saturday 10 – 24 Sunday 10 – 17 Monday Closed
_
Apollo Bar and Kantine photographed by Mishael Phillip for Champ Magazine