ANTE
In Sydney, The Sake Bar to Rule Them All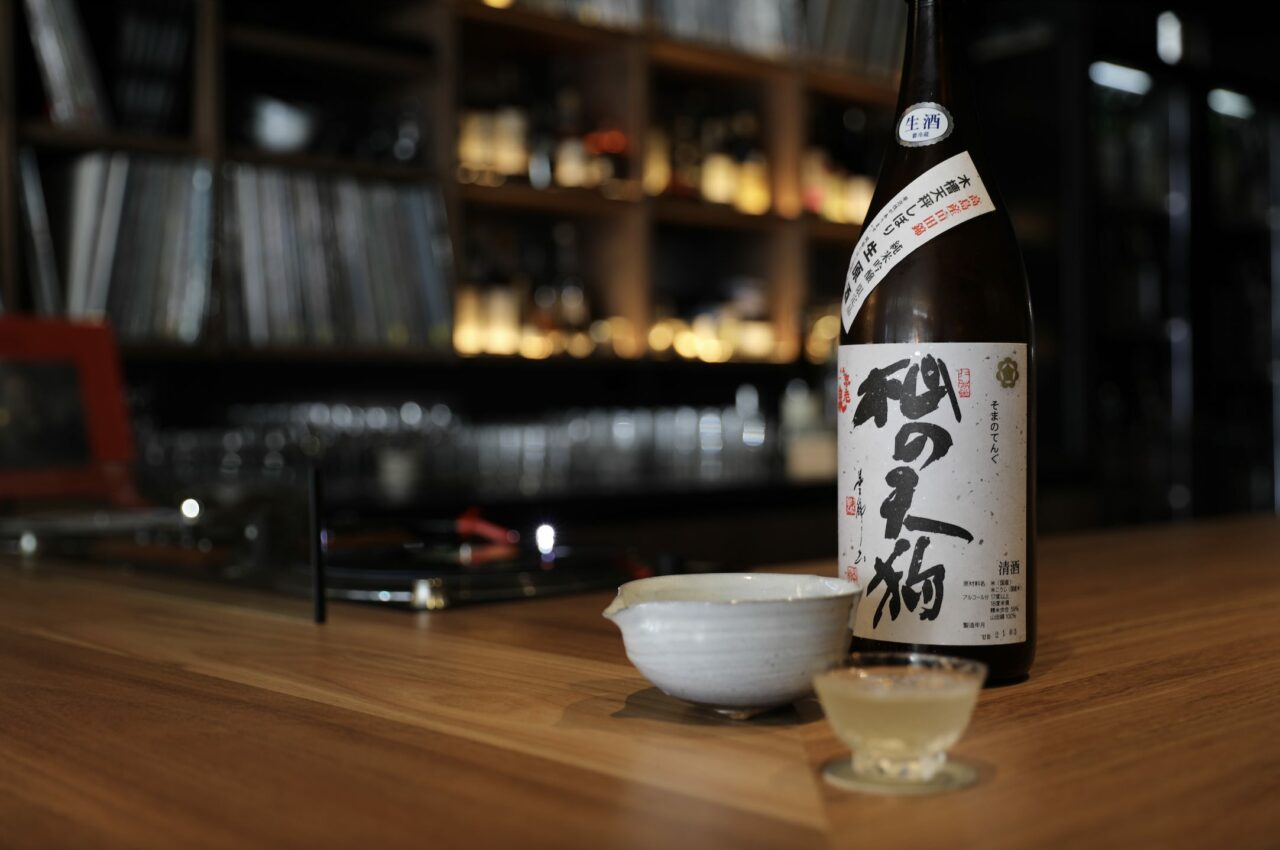 The sake selection at ANTE presents over 65 sake from 21 different sake breweries across Japan. They've done an incredible amount of research and sourcing, curating their finds to the highest degree. All junmai, some organic (which is hard to find), and all delicious.
Run by Matt Young and his business partner Jemma Whiteman, they've modelled ANTE on the "jazzu kiss", a Japanese jazz cafe or bar where customers come for the vinyl records and the drinks. Young's collection of 2500 records is on rotation, selected and played by the bartenders themselves.
A menu of light, seasonal dishes is also on offer, that match the purity and stillness of sake.
On our visit we paired our choice of Akishika Shuzo sake (from Osaka, grown with organic rice) with some snacks: a delightful persimmon, pickled jalapeño and cured meats dish, along with an array of pickled greens: the Japanese influences are evident.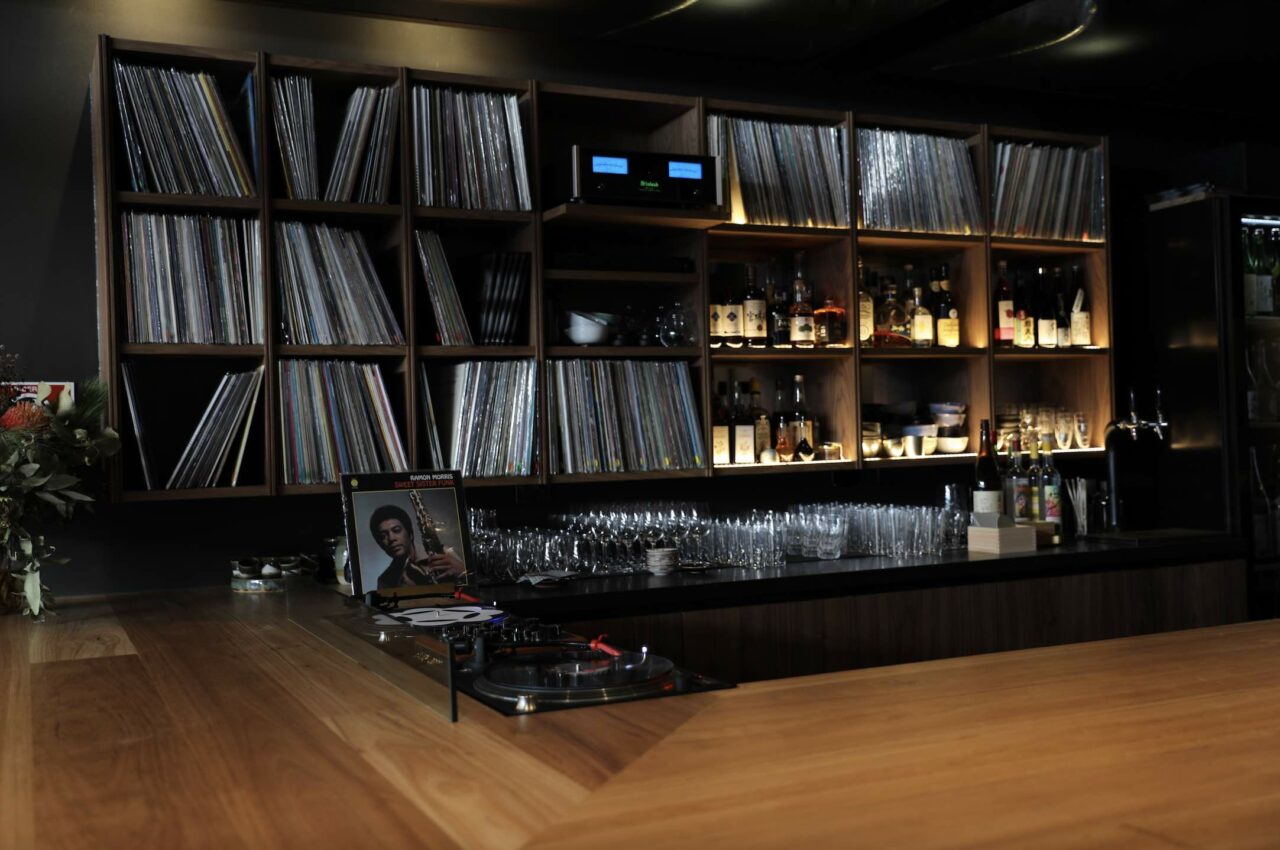 The interiors of ANTE are especially interesting, they transport you into the world that Matt and Jemma have created.
Dimly lit, the focus is on the drinks and the music. There are some small high tables and one long bar table from which visitors can chat to, or view the bartenders at work. The ceiling is textured, a rough type of concrete look, which seems to work for the sound insulation (we find out it's actually sprayed recycled cardboard).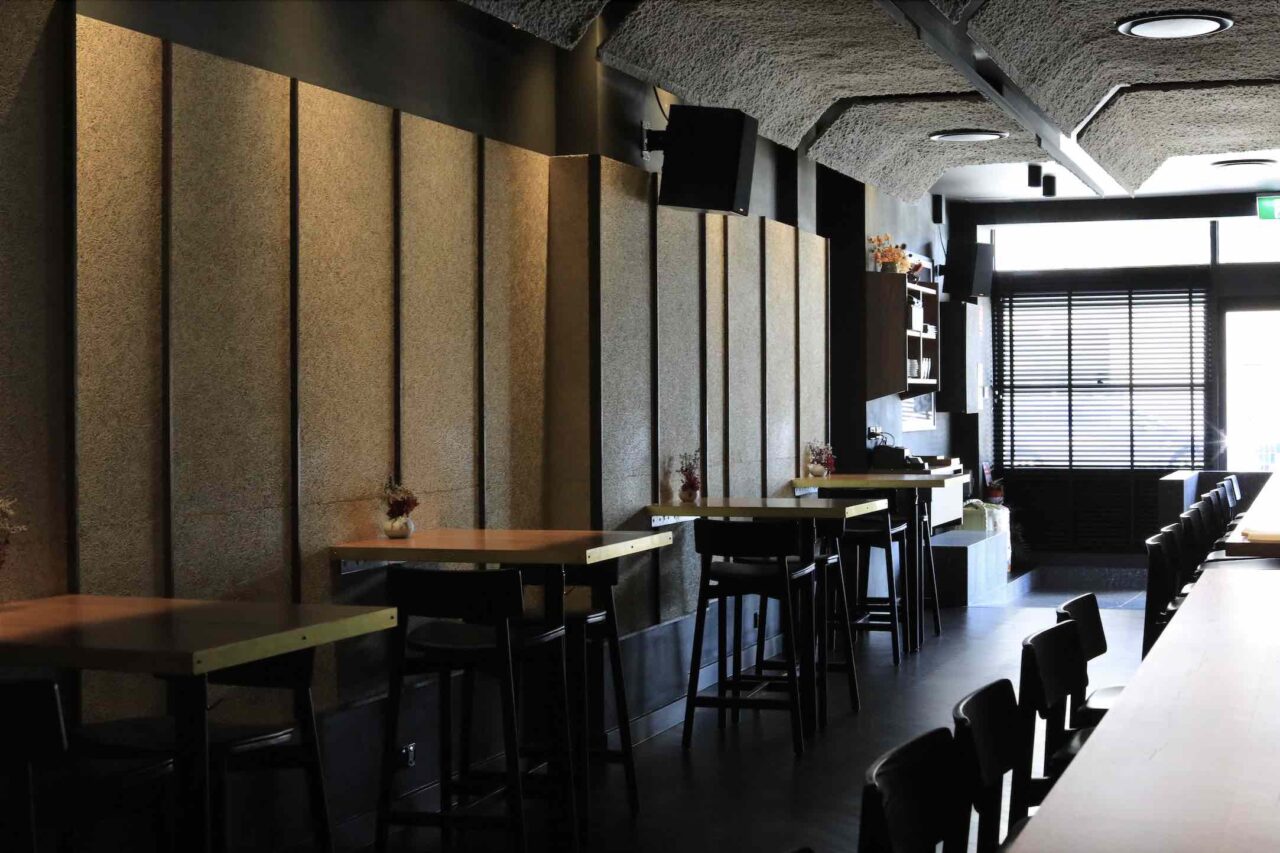 Young also operates Black Market Sake, a Japanese sake import company (selecting only junmai sake) and supplying all of Sydney's best restaurants with the good stuff.
That's why the sake list here at ANTE is so dynamic, diverse… and long. In a good way. You'll keep coming back to try something new, and you'll be surprised every time.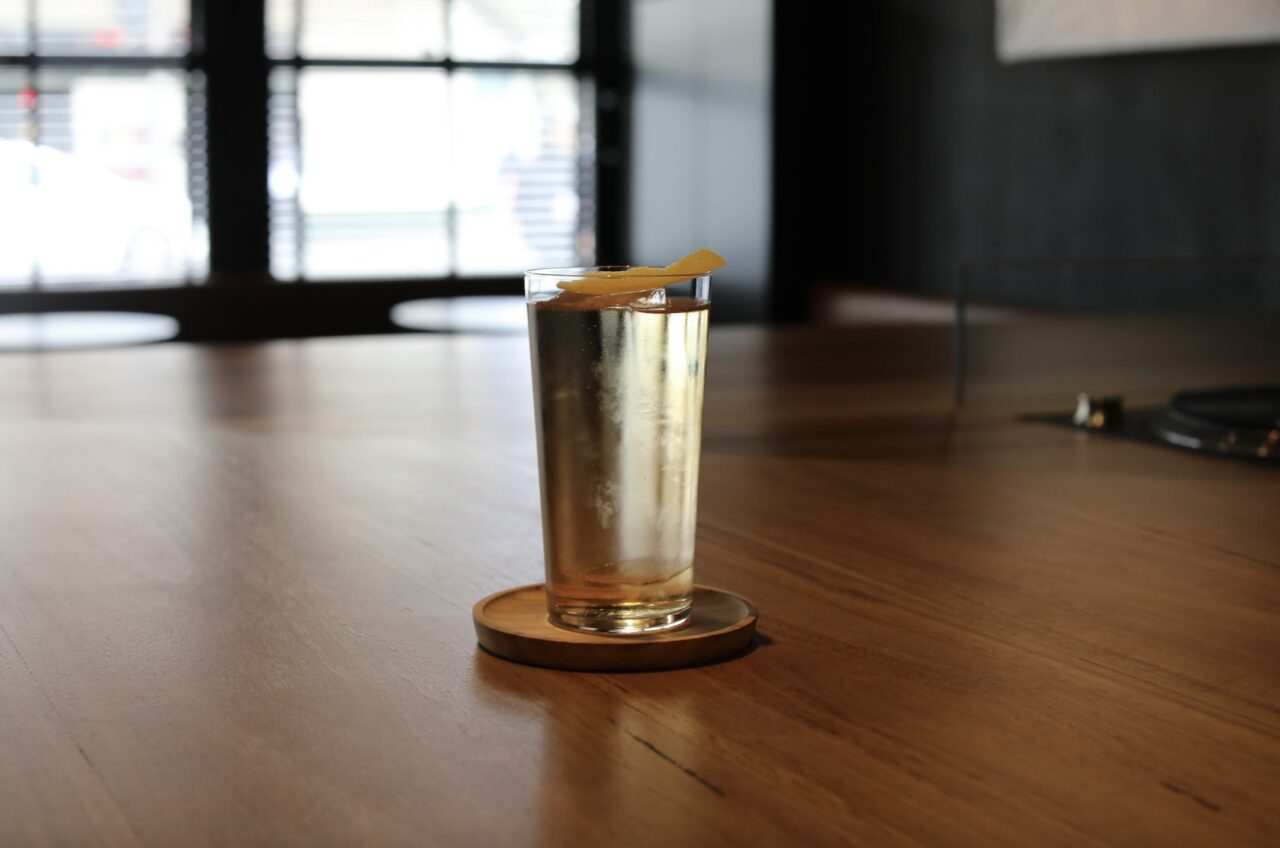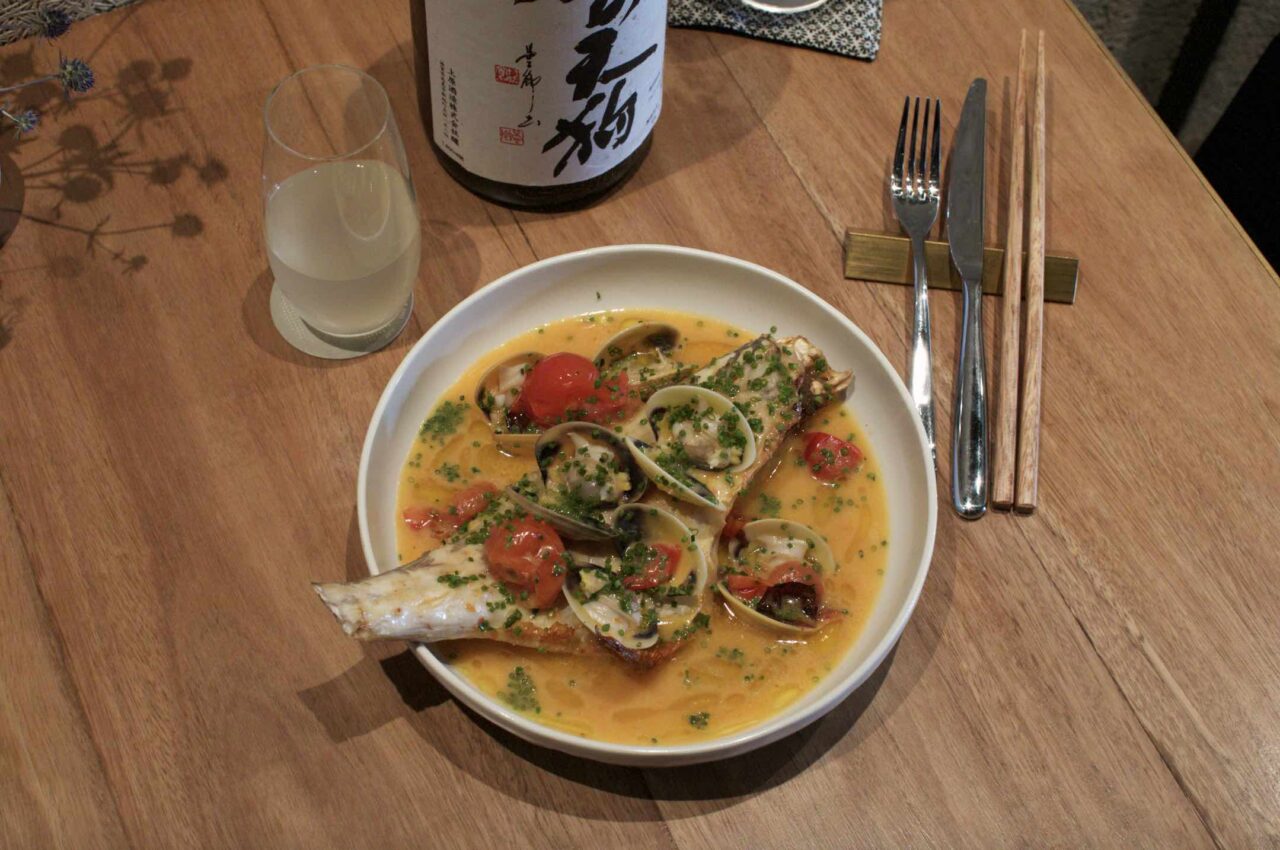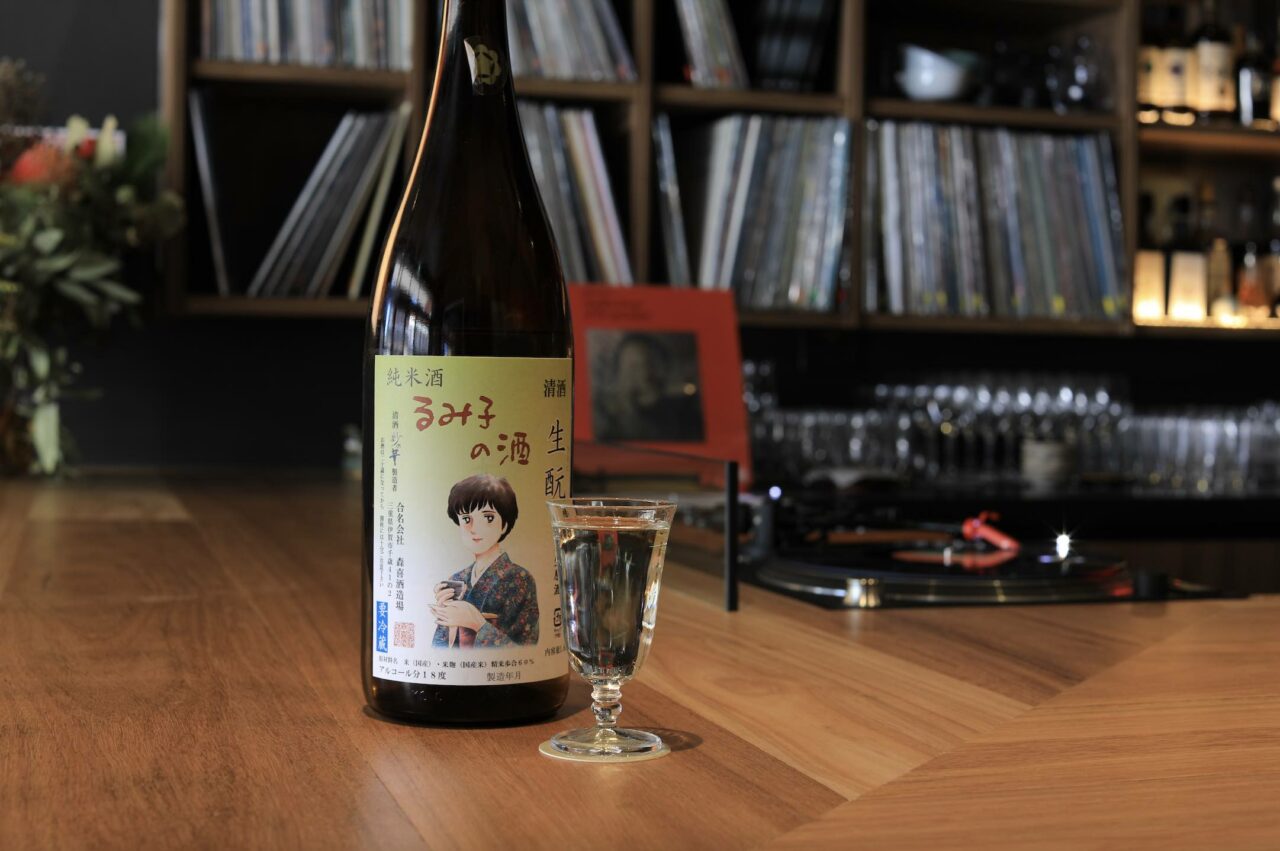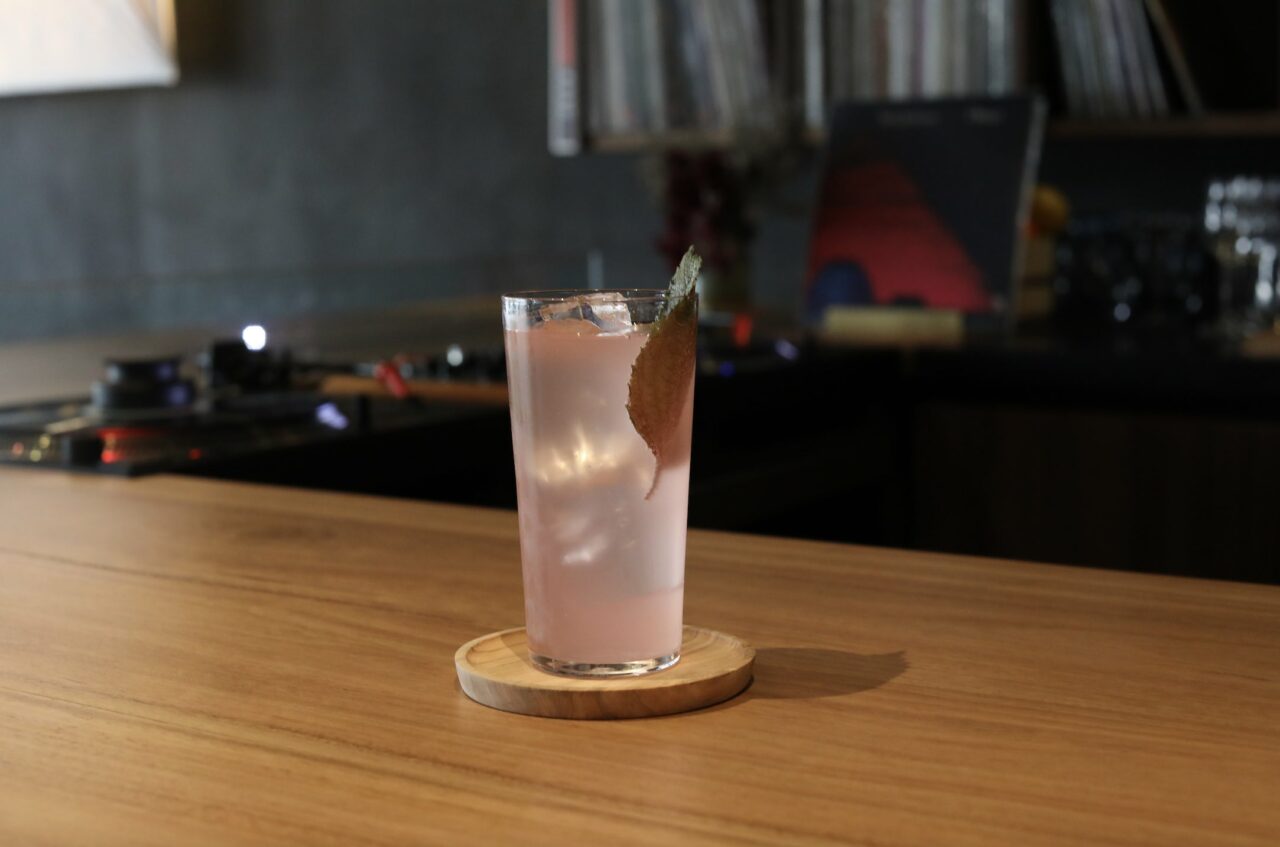 ANTE
146 King St, 
Newtown, Sydney, 2042