PARCS
Sustainable Dining at this 20-Seater Fermentation and Wine Bar in Melbourne's Central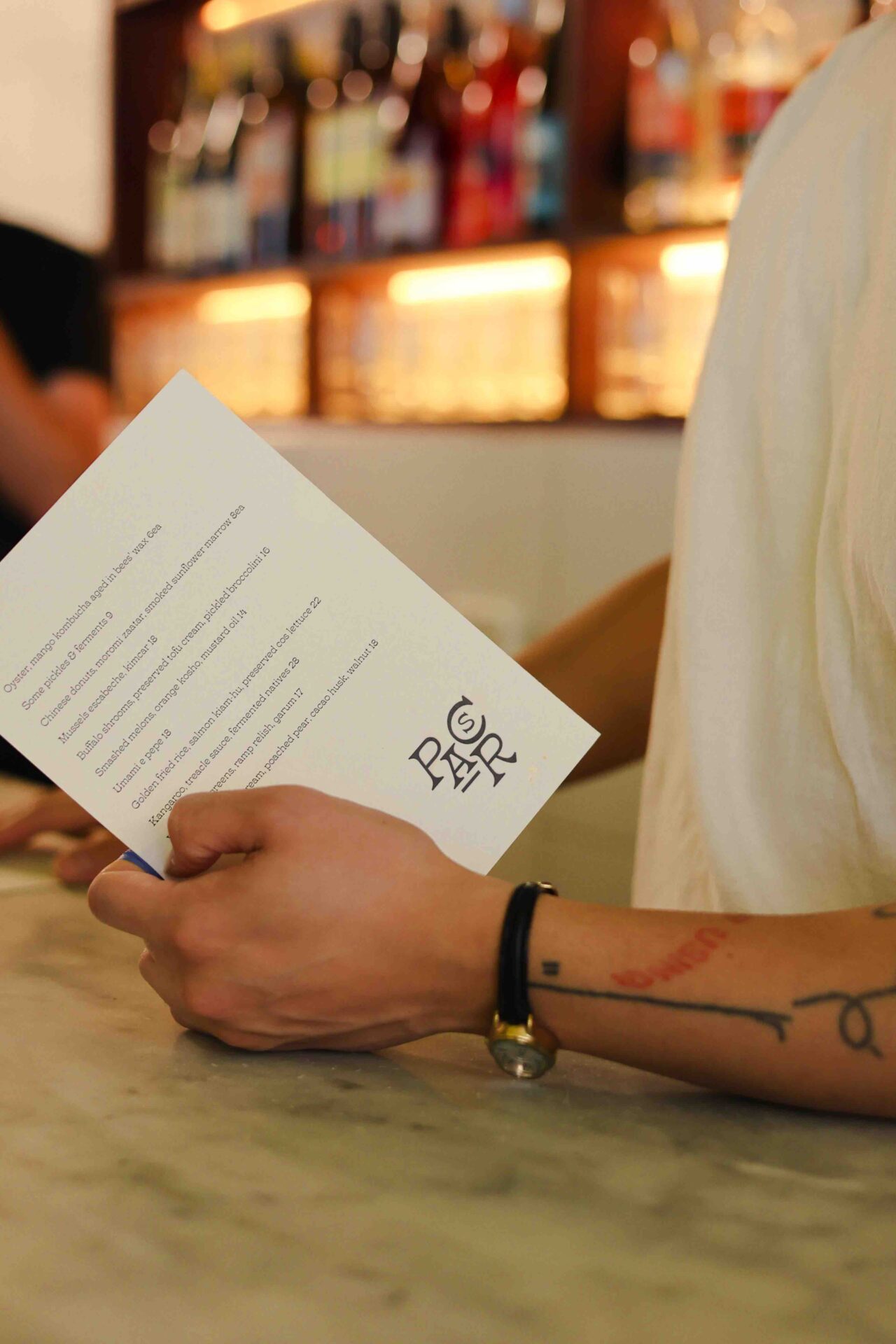 It's a Monday afternoon and Dennis, the founder of PARCS, is painting the main wall in the restaurant a dark, forest green colour. It's going to be the menu board, written with chalk and changed as much as the produce they use is.
PARCS, 'scrap' spelt backwards, operates well, backwards. They work differently to other restaurants, starting first with surplus or cosmetically flawed produce that can still be used, and revived with a bit of imagination and fermentation. Everything is made in-house from rescued ingredients in the 20-seater bar, keeping the focus on minimal waste. Their motto: "Scrap is not a dirty word, ferments are the future."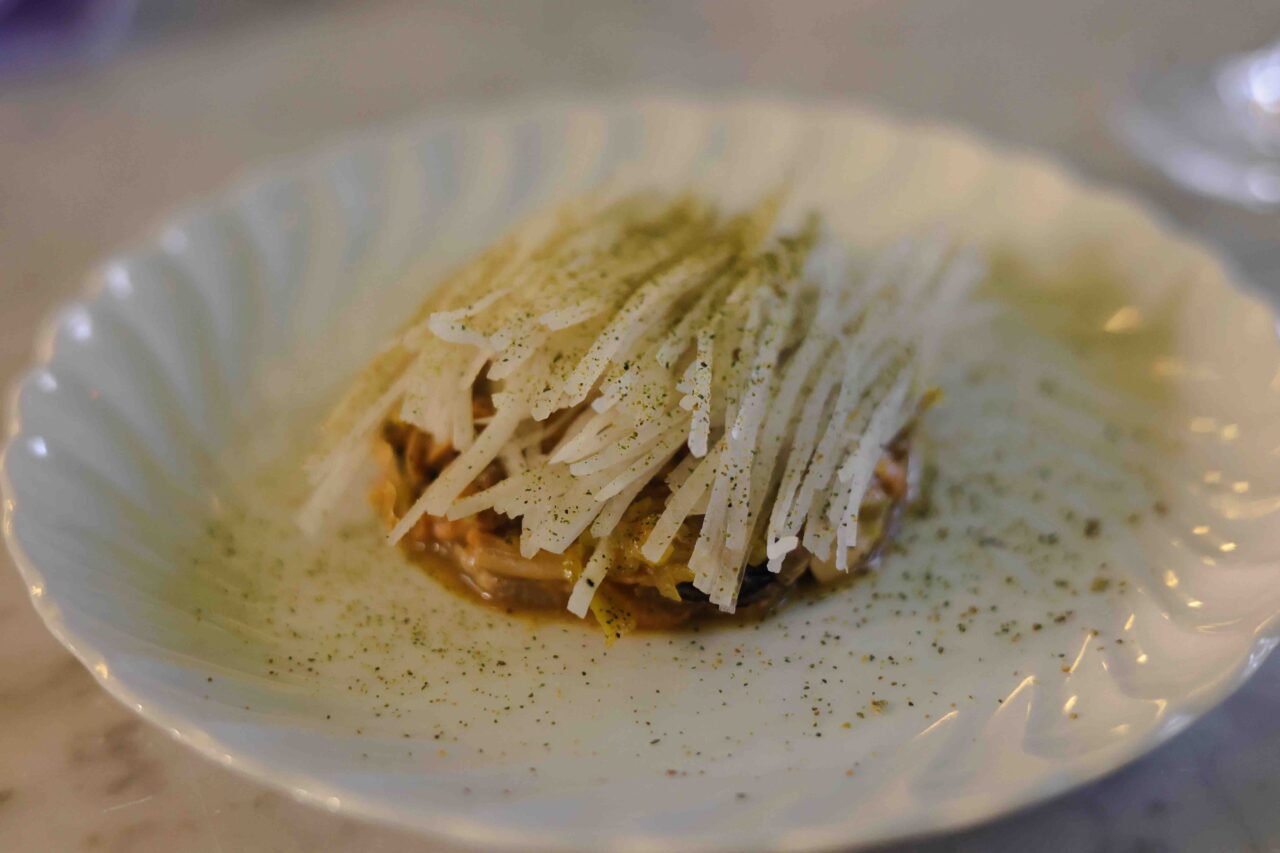 Founded by 26-year-old chef Dennis Yong, he's solving the ever-growing food wastage problem by one fermentation project at a time. First with his business Furrmien, which rescues discarded fruit and veg (or even pest species such as urchin) into fermented treasures, and now with PARCS, he's introducing sustainable dining informed by fermentation (You can read more about Dennis here, in the Champ City Portrait Series). 
The mostly rescued ingredients are supported by minimal-impact proteins such as oysters, mussels, or kangaroo, and superb minimal-intervention wines such as Gentle Folk Village Chardonnay or Koerner's Vermentino.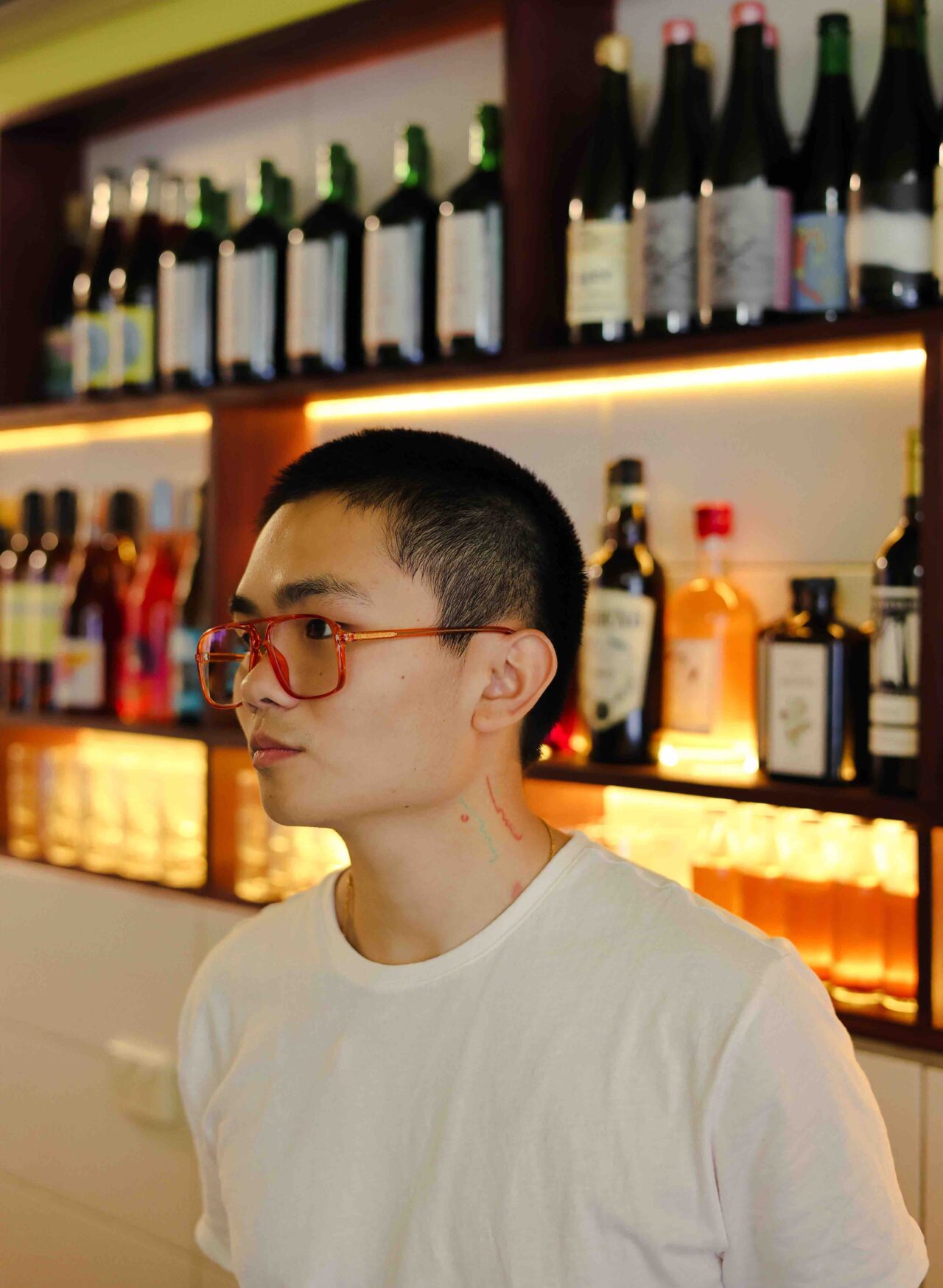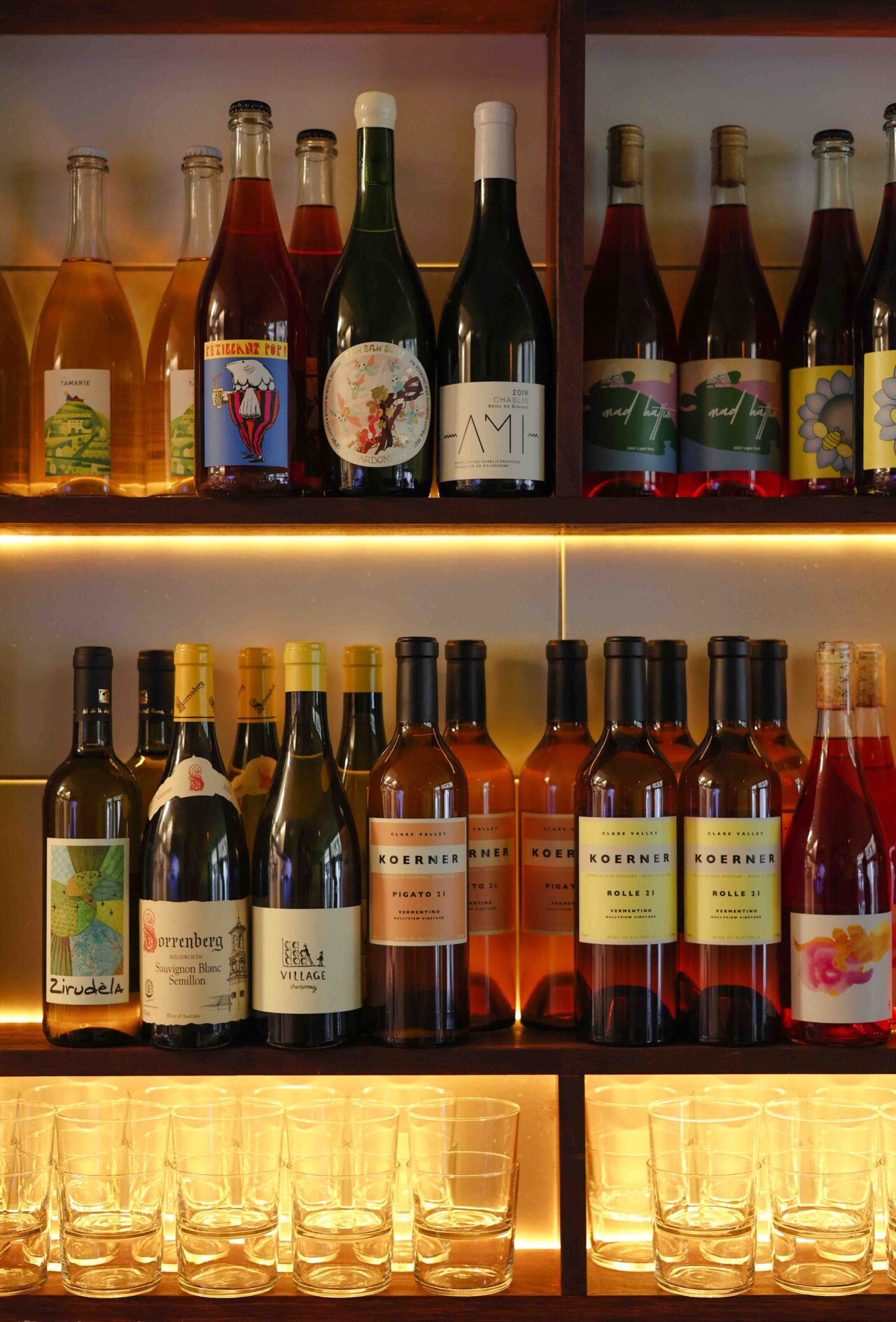 There is always something to discover at PARCS. Open for just under 2 months, Dennis' approach is experimental, and visitors get to benefit from this very unique experience.
Upon our visit, Blue Note tunes are playing in the background, chef Joseph Farrell is in the kitchen preparing for the week's dishes, and Dennis is preparing our seats at the bar. Interiors are eclectic, just like PARCS: subtle lime green walls, dark wooden furniture and a fish tank where a fermentation 'mother' floats proudly inside. The venue is open and inviting, with large open windows that look out directly onto passers-by onto Little Collins Street, when inside, it feels intimate and private. In Dennis' own words, PARCS is "a small bar where people can interact with ferments – not just through jarred products, but as snacks and dishes. No dish is actually one cuisine or culture. It's a bit Asian, a bit French, bit of Italian, a bit of everything".
The PARCS team is made up of 5, with Dennis and Joe leading the kitchen, collaborating on all the dishes together. "Here we work the opposite way to other restaurants. Where here, we get the last thing for the dish, and we need to make it go backwards. We see, we have extra bread to make a miso, so that could be used to make a sauce, and from there we work backwards to make a dish. It's been the best, and the hardest part. People offer us things all the time, all different types of ingredients. It is problem-solving to use the waste", explains Joe.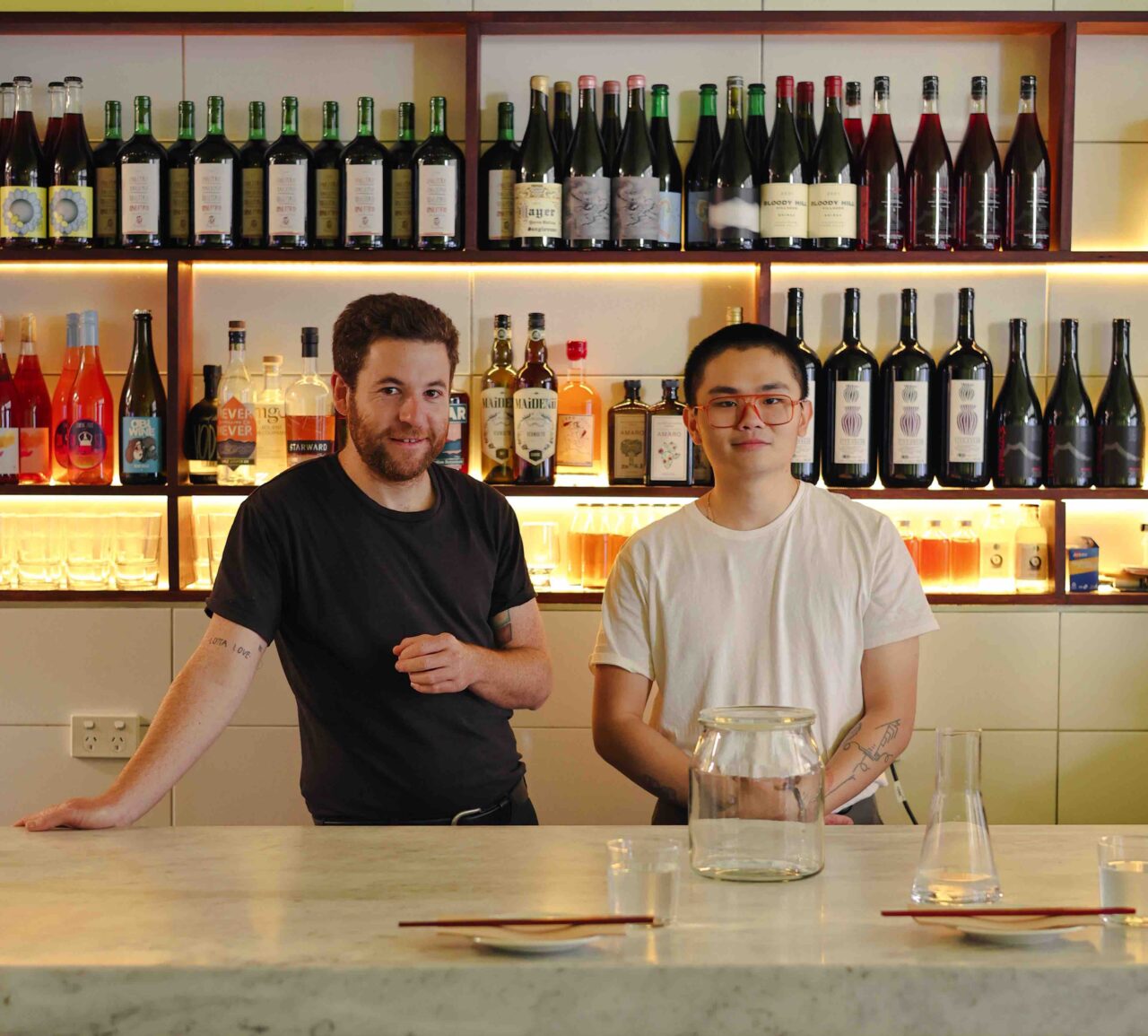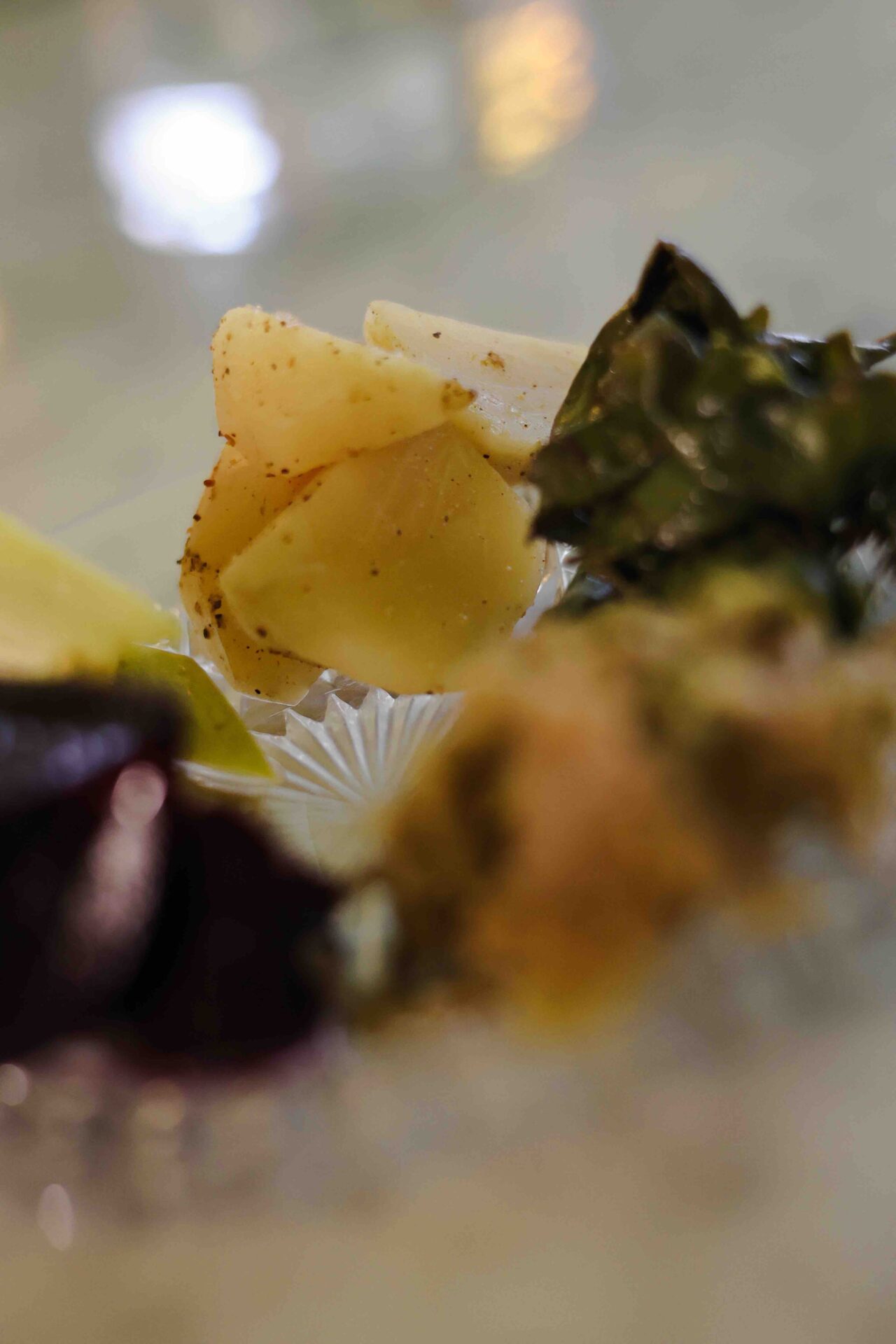 We start with a dish of pickles and ferments which changes weekly, naturally. PARCS' whole ethos stems from surplus foods which mean they have ever-changing ingredients to work with. Last week they had starfruit surplus, and previously they pickled papaya. This week they have pickled beetroot leaves in shisho vinegar ("to keep the crunch"), pickled zucchini, pickled beetroot with fermented oyster sauce… there are 5 different pickles and ferments on the plate. 
Also on the menu are Sydney rock oysters with mango kombucha aged in bees wax. Freshly opened for each order, presented on empty honeycomb structures – a clever way and sustainable way to present (opposite of the wasteful ice or salt presentations). 
Next, the Chinese donuts with moromi zaatar, and smoked sunflower marrow arrive to our table. Dennis explains "Moromi in Japan is basically a term for when you make soy sauce. After you squeeze all the soy sauce, the level of pulp that's called moromi. It looks sandy… This moromi here, is actually from lentils, kind of like shoyu. Shoyu made from lentils, instead of soy beans. Then I dry it into a powder, and incorporate it into a zaatar." They're intriguing, yet delicious, highlighting the creative use of an entire sunflower. "With the sunflower marrow, we cook it with potato to give it structure, and there's abit of tahini in there also". 
They use every part of the sunflower. "The petals we use for the rice, and the stem we also use. The central floret we use and make into this kombucha. There are a few seeds, maybe which give it abit of nuttiness, but it's very herbal."  They even make a Sunflower wine, too.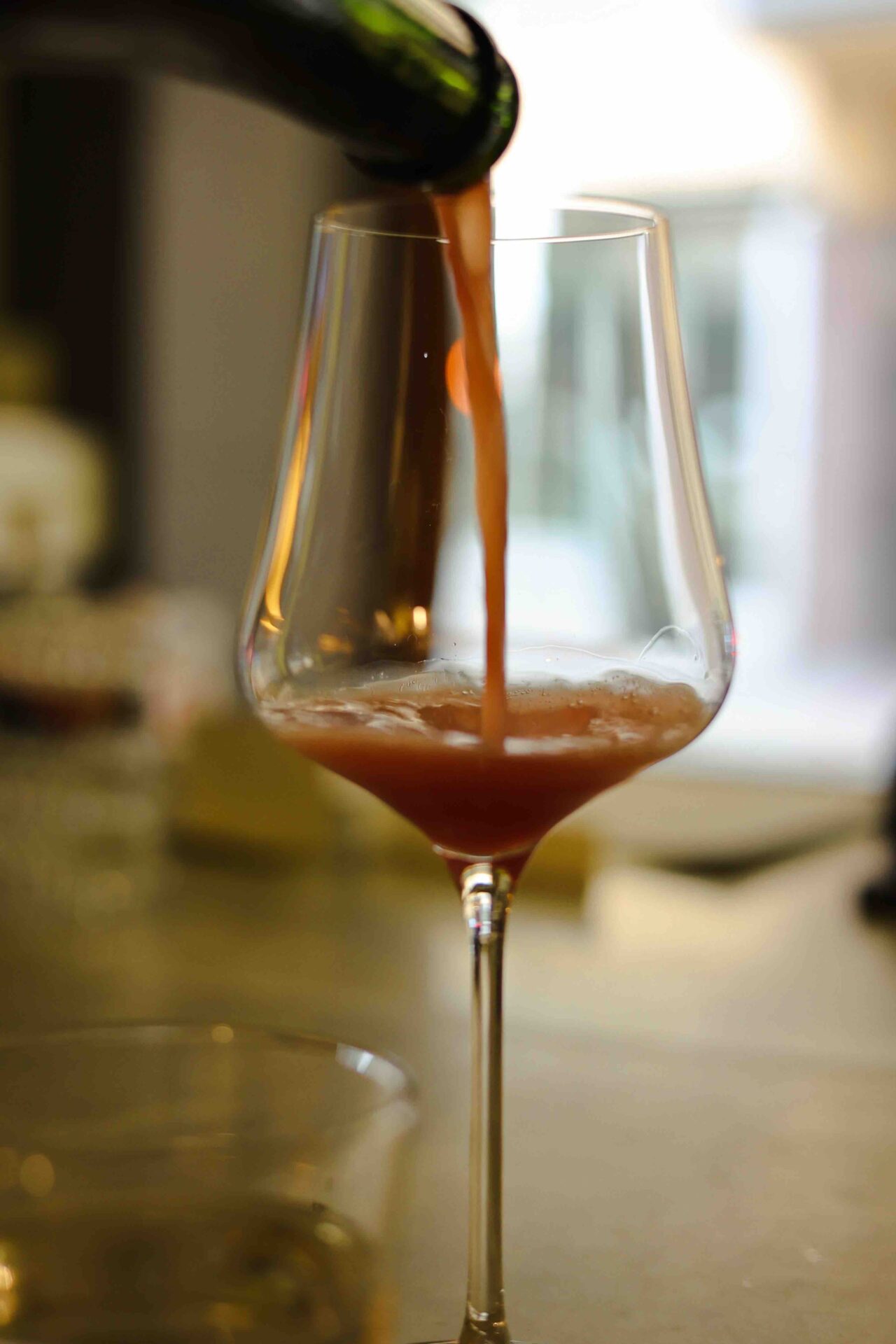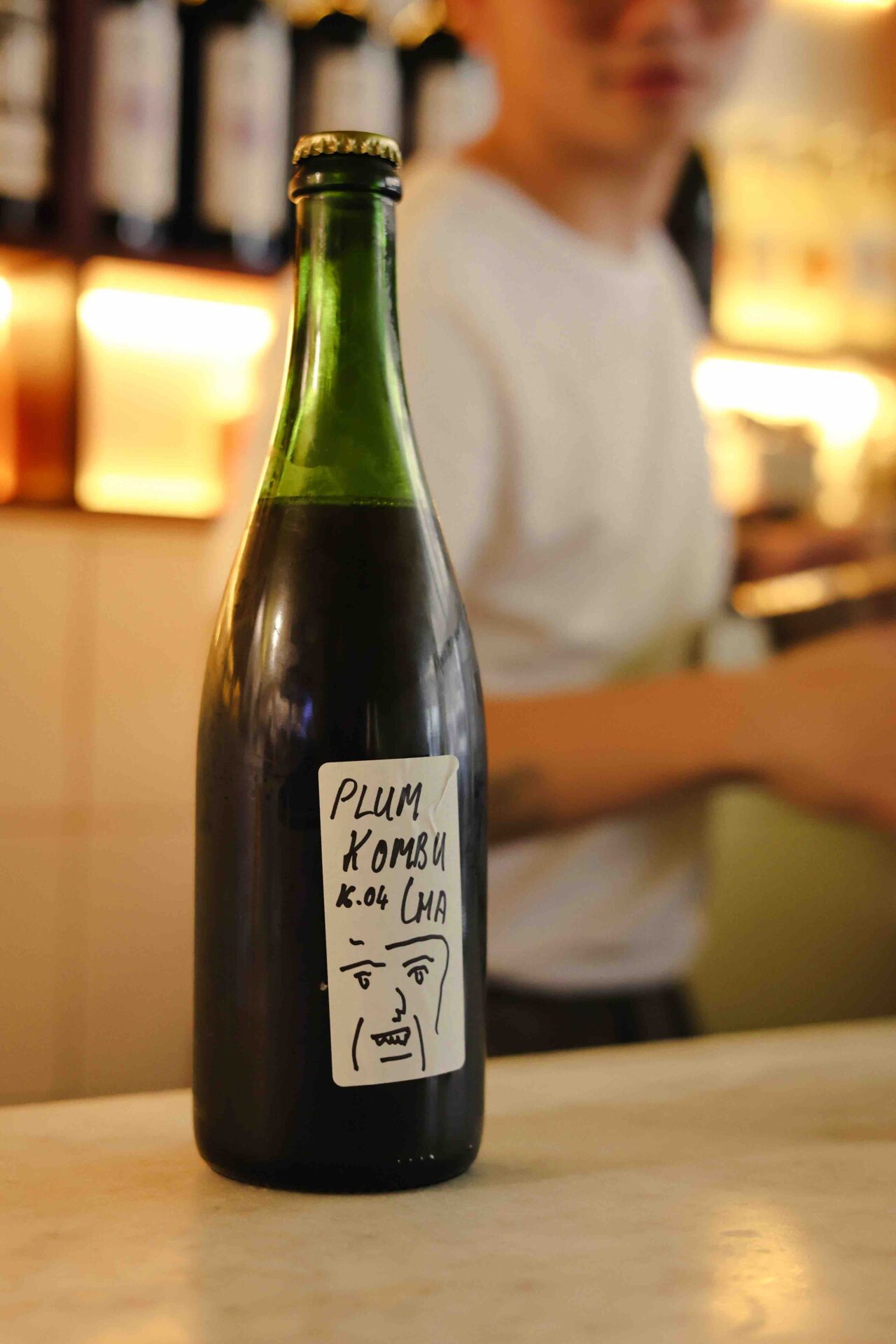 Sunflower treacle is also made from all the trimmings of the sunflower. From about 100kg reduced down to 3L, they make an intense umami liquid. The treacle is used in cocktails by Darren Leaney, PARCS' mixologist who also oversees the cocktail menu at sister restaurants Sunda and Aru. 
The curation of the wine bar is stellar, you'll find the best minimal intervention wines here on their list, but it's impossible not to order the in-house offerings. Surplus ingredients are also used in the restaurant for beverages: the sweet Plum wine is a knockout, as is the Pineapple kombucha and the Sunflower kombucha. 
PARCS' ethos is to use minimal-impact proteins such as kangaroo, and oysters and mussels which clean the ocean. For their golden fried rice, salmon kiam-hu, preserved cos lettuce dish, the they use the leftover salmon belly from a local hotel's restaurant, which would have normally gone to waste. That's found as a floss on the golden fried rice.
Not on the menu yet, is a 'spam' from wild boar. An idea of chef Joe's, we're the first to try this dynamic dish. "We've done it in the same way you would make a spam, the terrine way, with pork liver, wild boar, corn starch, baked into a terrine and it will set", explains Joe. A blackened tomato 'sauce' pairs with this dish, and it is made from surplus tomatoes from Melbourne's Victoria Markets which would have been thrown out. Made in the same way blackened garlic is, it's a slow process. "Alot of people use a rice cooker, but I actually used a plate warmer – one really huge plate warmer – and in two weeks it turned black".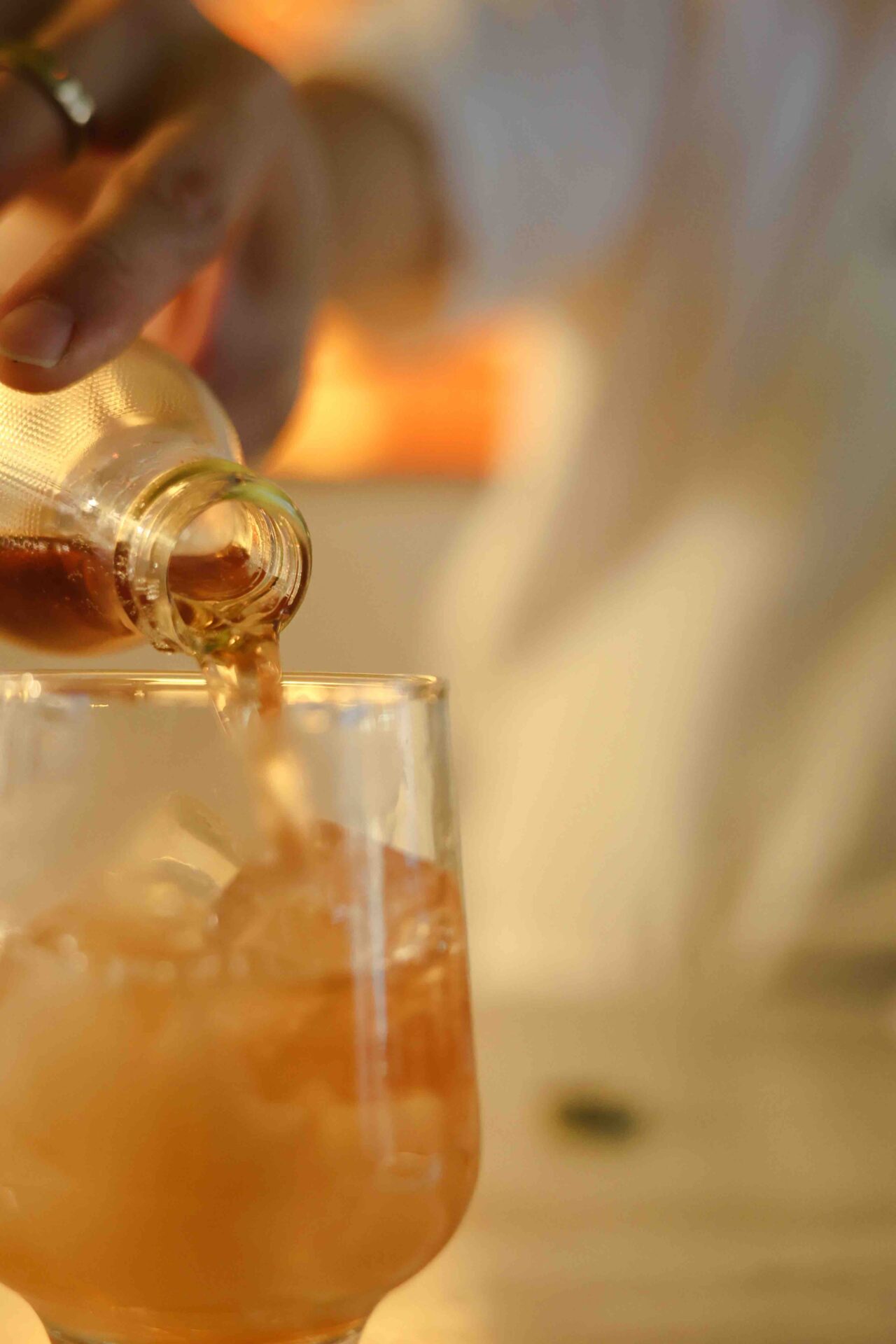 Next up, we try the mussels escabeche, kimcar with Maggi seasoning. Yes, that's right. Maggi seasoning. There's no hierarchies here, they use what they believe can elevate the dish, and I'm also big fan of mussels too (they're extremely sustainable, these are from Portarlington, Victoria). Dennis' own type of kimchi, made from Malaysian pickle Achawa paste, accompanies the dish along with sliced radish with salted cucumber powder on top. The dish is a perfect balance of all its elements. It's suggested to be paired with the Chinese donuts.
A great dish for two is the kangaroo with treacle sauce and fermented natives. As a dish, it is generous in size, and in taste, the texture of the kangaroo with lacto-ferment saltbush and treacle makes for a flawless combination. The treacle is made from vegetable scraps, "All the peelings, all the trimmings of pretty much everything can go into a treacle sauce, which is what we use all the vegetable scraps for".
To end the dining experience, the Brioche miso ice cream is a must-try. It is melt-in-the-mouth irresistible, a salty sweet combination with a smooth, defined taste. It can only be described as moreish. (We'd love to see this available as a PARCS product, adding to their already-available PARCS original creations such as 'Orange Kosho' and 'Bread Miso' available to take home).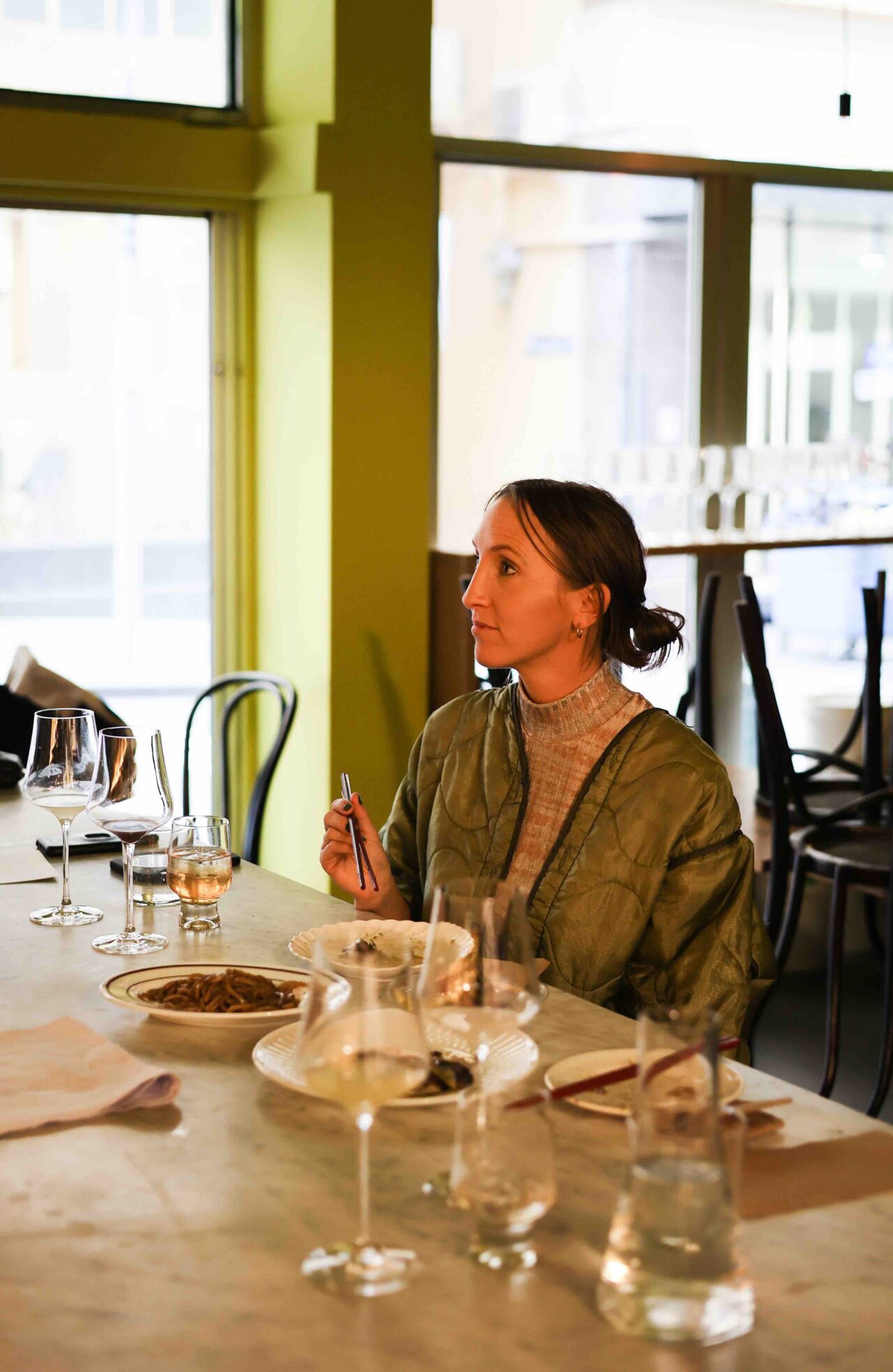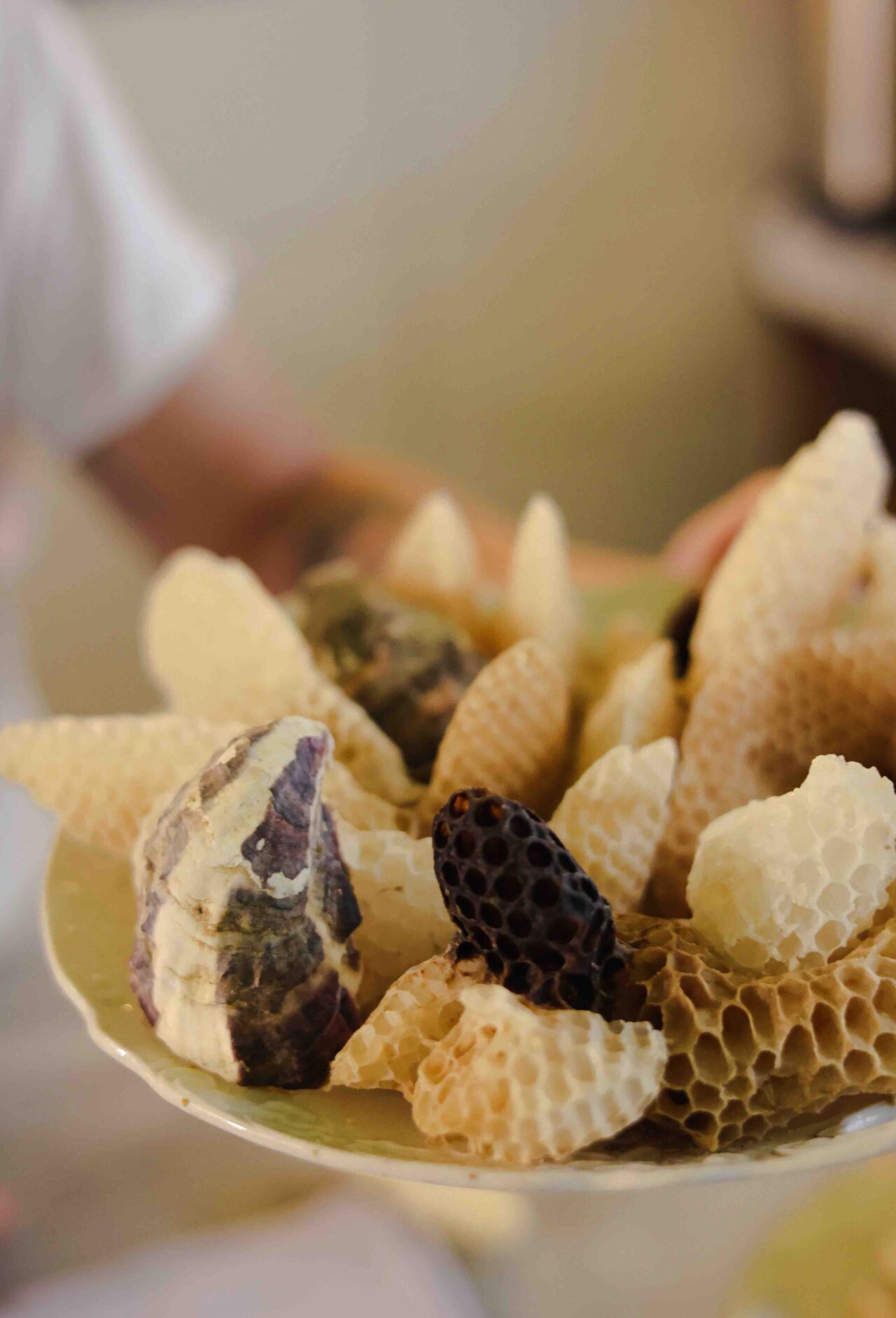 The no-waste ethos is ingrained into all operations at PARCS. Joe highlights, "The only food that goes into the bin, is what people don't eat on the plate". The tableware is also sustainable: everything is sourced from op shops or Dennis' own collection.
PARCS is an absolute delight to visit.
Dennis is open and inquisitive, generous and mindful, and it's this balance in his approach that makes the dining experience both exciting for the tastebuds, and the mind. Diners not only feast, but explore and understand more about our food systems through PARCS' creativity and expertise, from thereon learning more than they expected, incorporating ideas of fermentation and the 'waste nothing' principle into their own lives.
∆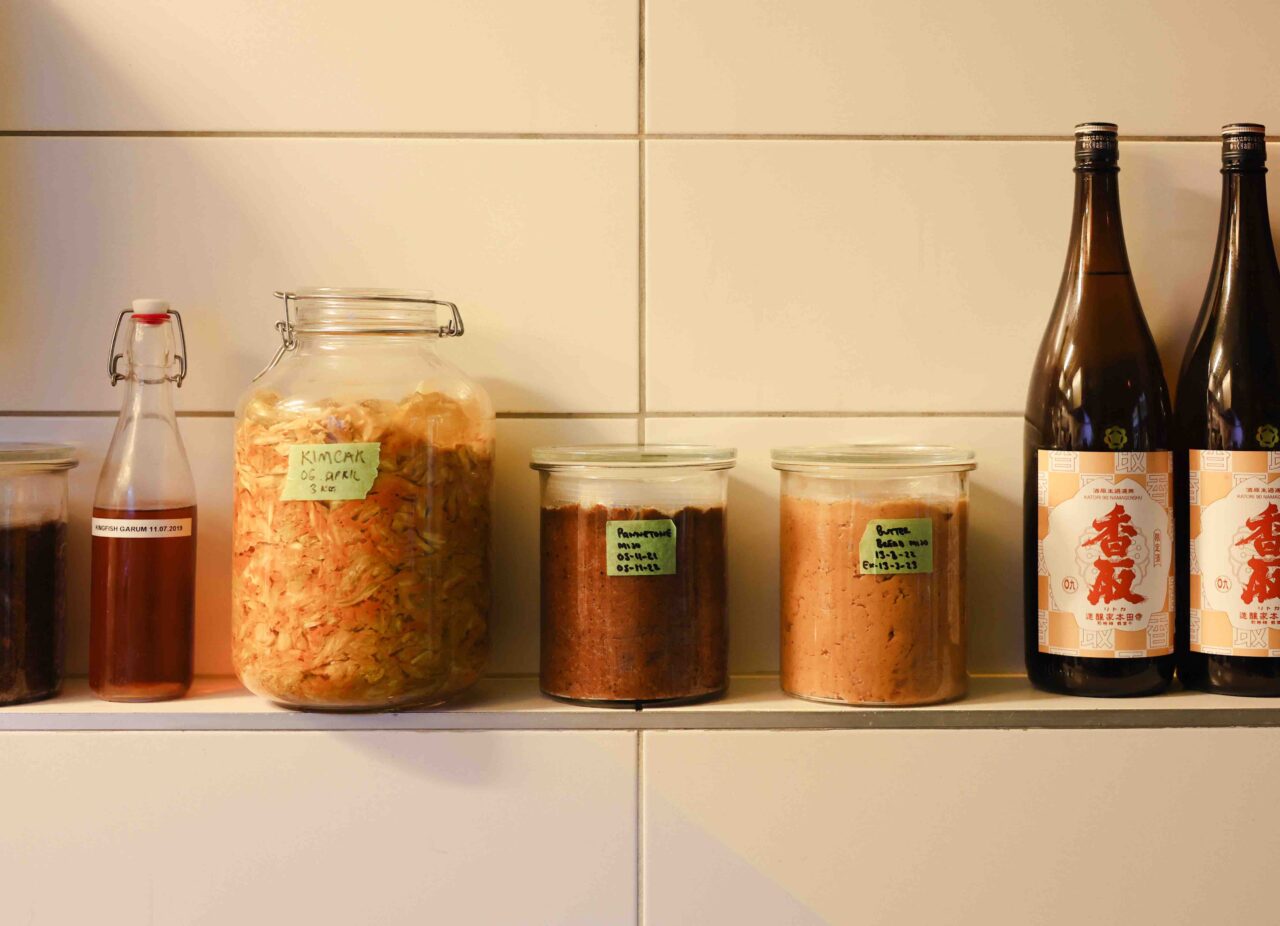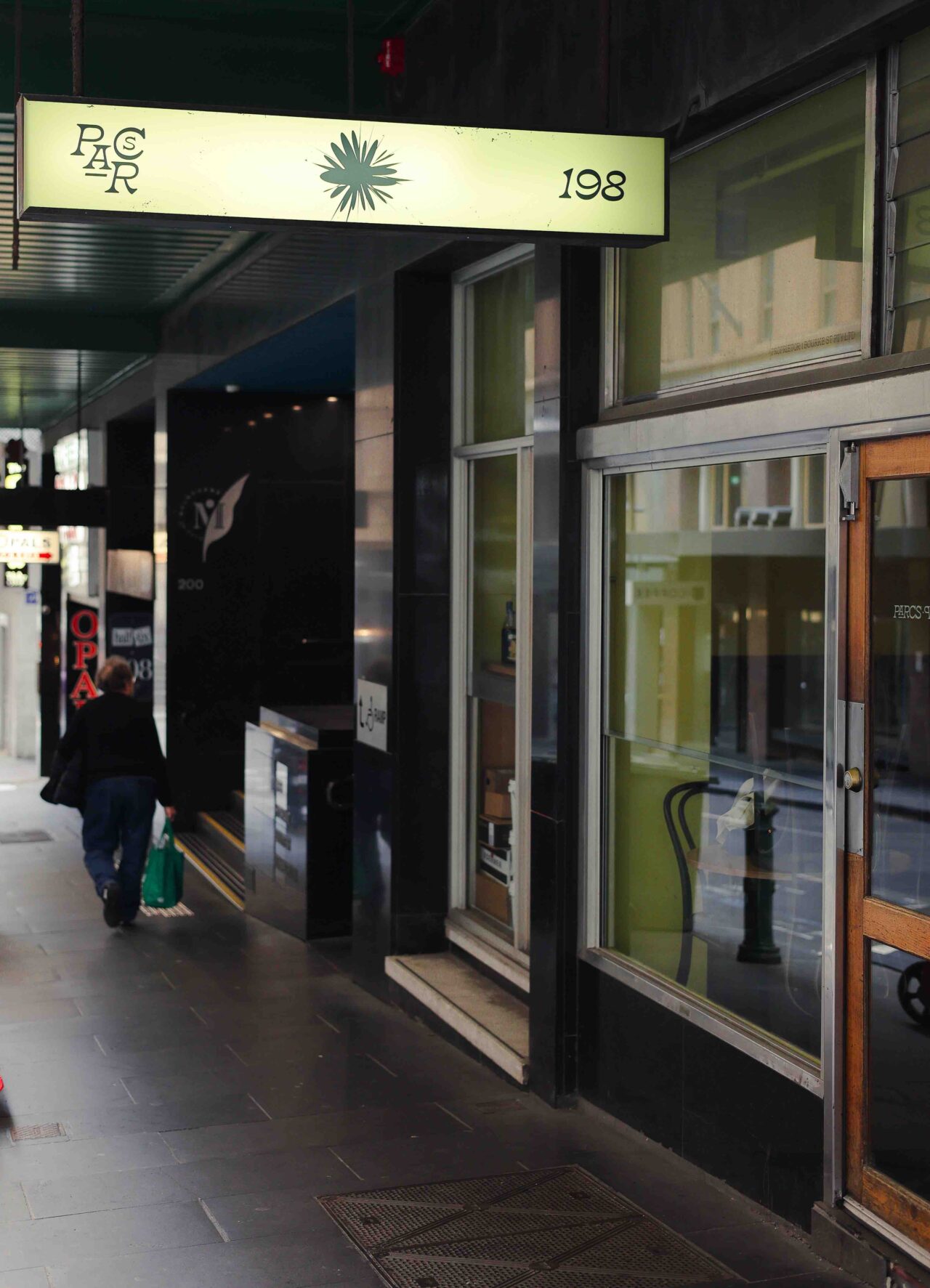 198 Little Collins Street, Melbourne, Australia
Text: Monique Kawecki
Images: As credited