YOKO DINING
A Contemporary Japanese Izakaya With Prime Brisbane Harbour Views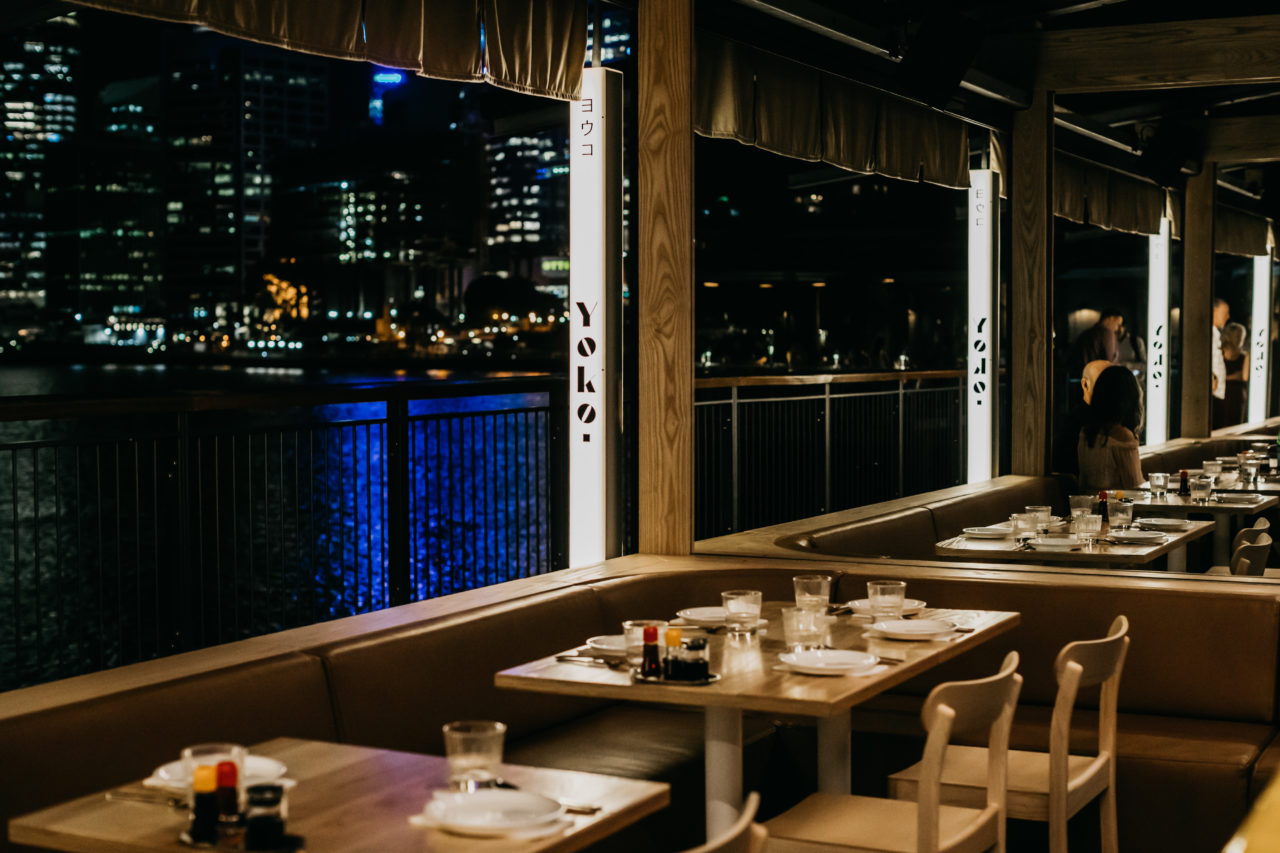 Brisbane welcomes modern Japanese with a kick with contemporary izakaya-like dining and harbour views. As a new addition from restaurateur Jonathan Barthelmess, comes Yoko Dining offers classic Japanese dishes with a modern twist in a prime river waterfront location.
Situated along the scaling cliffs at Howard Smith Wharves, the stellar positioning of Yoko offers unparalleled views of Storey Bridge and the glistening Brisbane river and expansive cityscape. The positioning is perfect. Whether at lunch or dinner, the light bounces throughout the space and the water glimmers.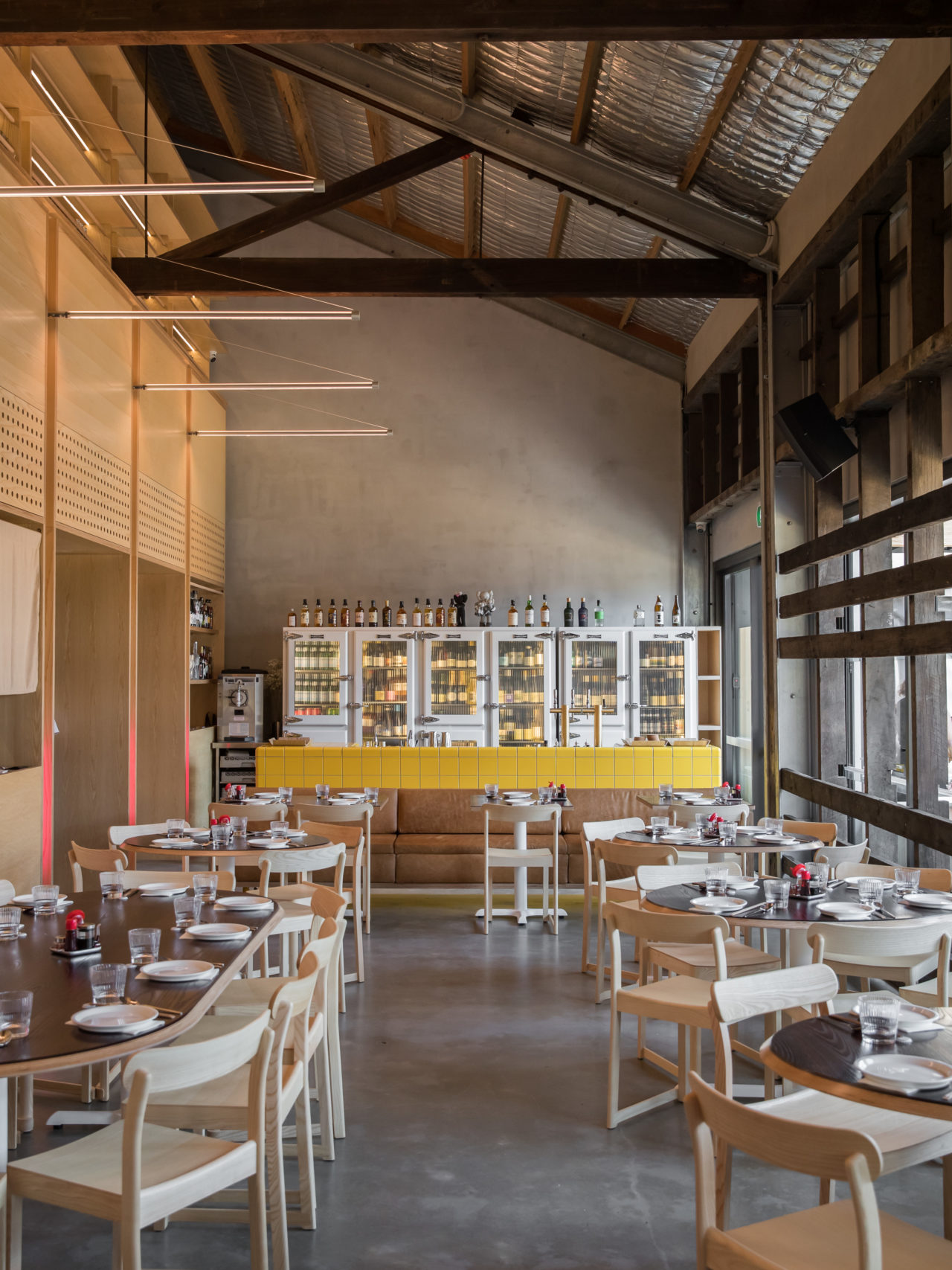 Designed by long-time collaborator and interior architect George Livissianis, Yoko Dining's interior features high ceilings and generous natural light for casual dining in a spectacular setting. Due to the structure's heritage listing, Livissianis added light timber tables, yellow tiling details and galvanised steel partitioning to complement the original steel trusses and frame.
Divided into two dining spaces, find an outdoor patio dining space and a segmented interior space that allows an open view of the kitchen where chefs work in effortlessly harmony to execute each dish. It's a reminiscent play on traditional Japanese architectural elements of engawa, blurring the lines of indoor and outdoor space.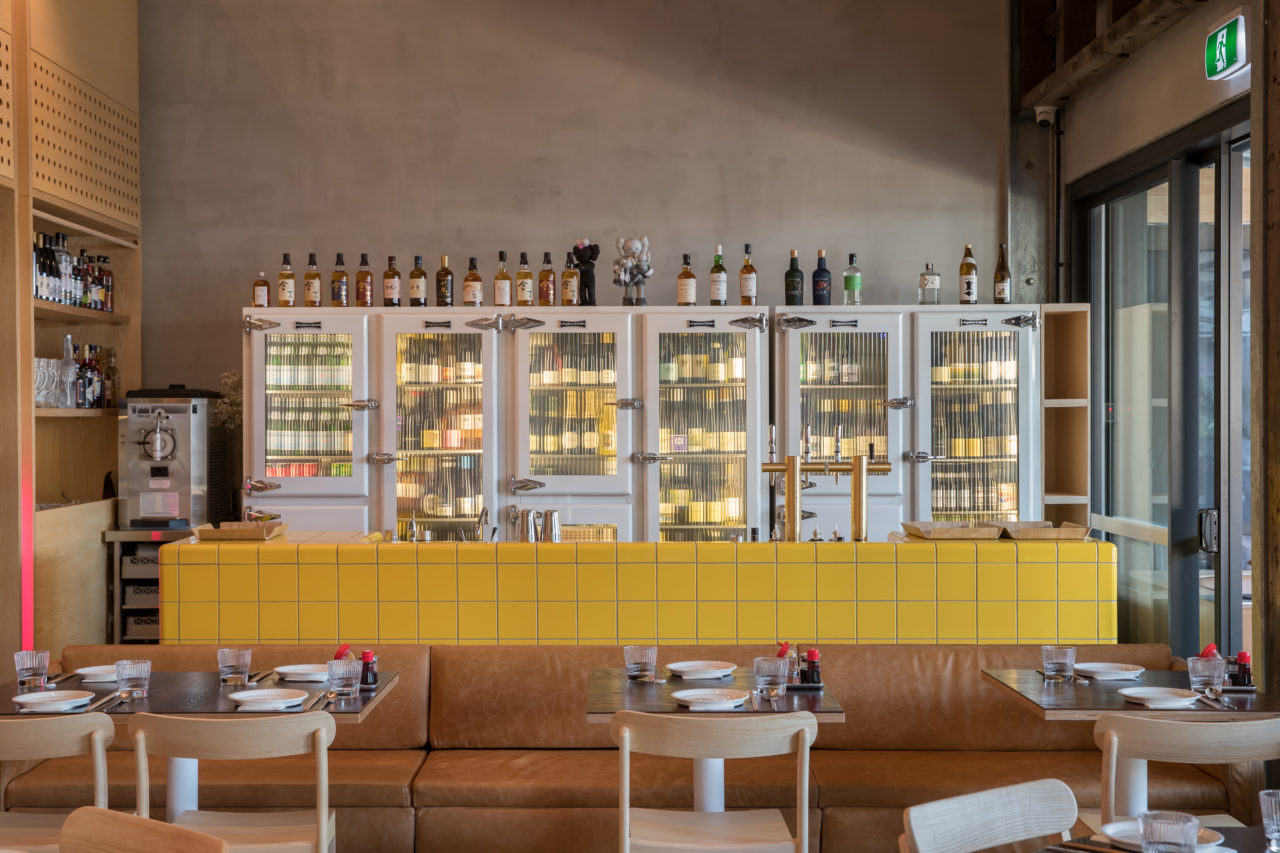 The key interior colour palette features light timber with tan, mustard yellow, and warm fluorescent lighting at night, however during the day, those tones are abolished – find instead, a reveal to bright yellow, a nod to the contemporary playfulness of the restaurant. These clever interiors and personable staff are what ensure a bubbly atmosphere that maintains an impressively vibrant and cool space.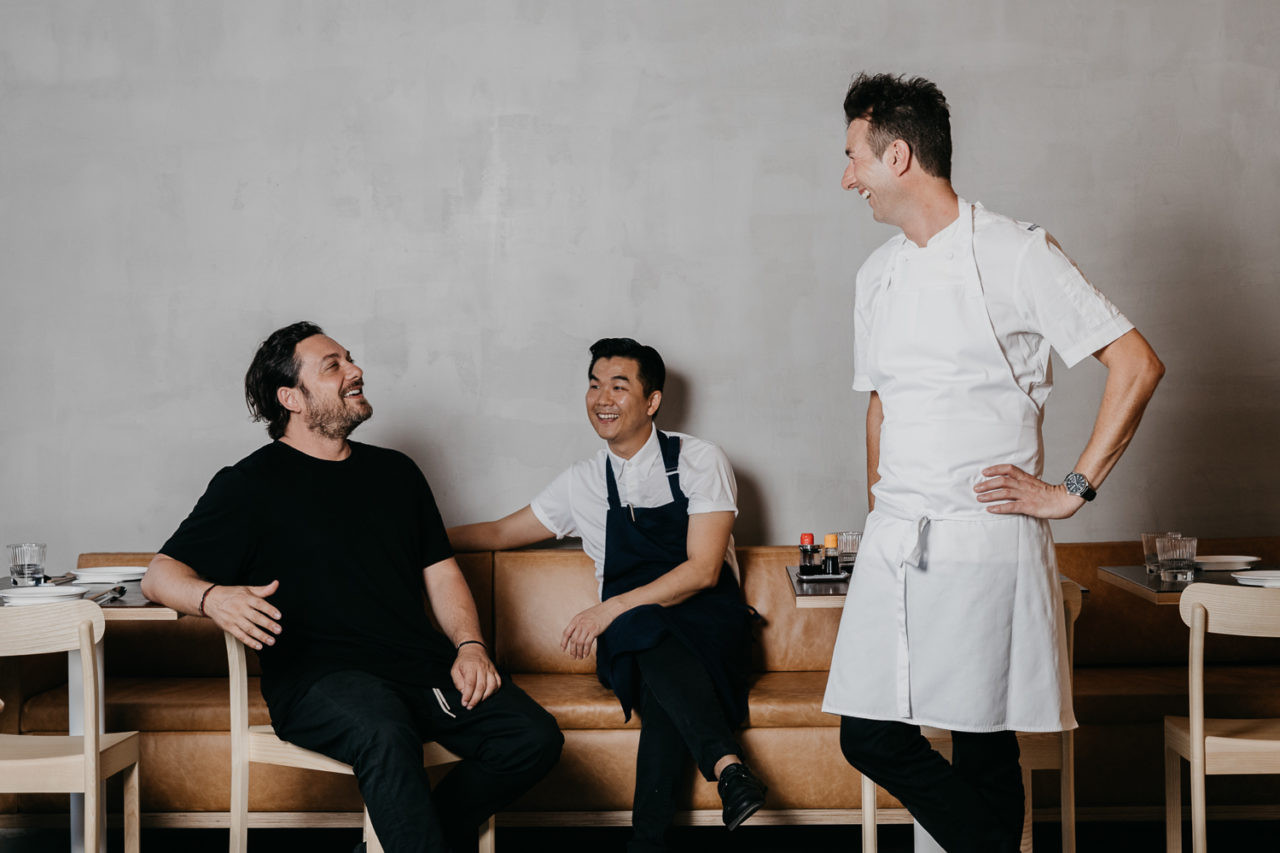 Yoko Dining's positioning alongside sister restaurant Greca is no coincidence. Restauranteurs Jonathan Barthelmess and Ben Russell follow the success of their restaurants across Brisbane and Sydney (including The Apollo Tokyo) and their own travels to the Japanese capital to open the Japan-inspired offering.
Yoko's menu is helmed by chef Kitak Lee (formerly Kisume, Cho Cho San, Momofuku Seiobo), who has created a charcoal-focussed led by the kitchen's hibachi charcoal grill. With a focus on casual dining, it manages to balance an upscale feel with a sustainable and responsible menu.
The menu perfectly accompanies the modern izakaya interior, with familiar Japanese dishes with a twist. Light snacks include Edamame, Nori, Togarashi (Grilled edamame with seaweed flakes burnt offering a fragrant, charcoal taste) to Pork Katsu Steamed Bun.
One of our highlights was the Miso-glazed Eggplant, where Yoko's team has created a twist on the usually powerfully-sweet dish and created a savoury-inclined version. One that is light on miso, retaining a more plumpness to the eggplant and topped generously with rice puffs.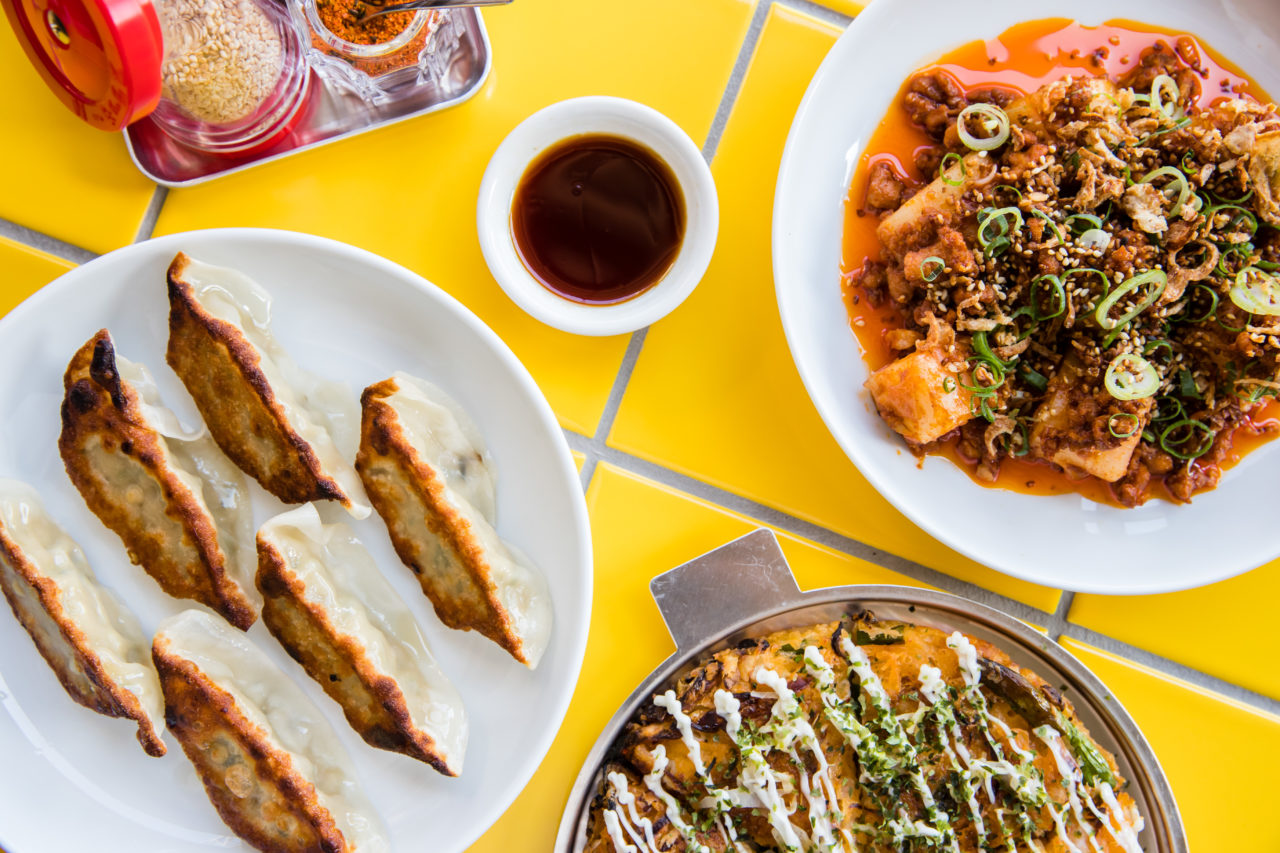 From the raw bar, the Kingfish, Sesame, Kohlrabi 
is a visually and sensually vibrant dish of slices of raw kingfish with slivers of almond, alongside pickled ginger to balance and refresh. The fresh Scallop, Yuzu kosho, Silken tofu presented in scallop shells, is equally flavourful. The tofu is foamy and light, supporting the bite of the spice. Be prepared, it packs a punch. The Teriyaki Collar (Kingfish) with lime is also recommended with a steamed green pairing, where the ginger soy sauce on the greens allows to alleviate any dryness in the fish.
For dessert, a must-try is the White Sesame Mochi Ice Cream. Typically found in Japanese convenience stores, this homemade version by Yoko is creamy yet compact.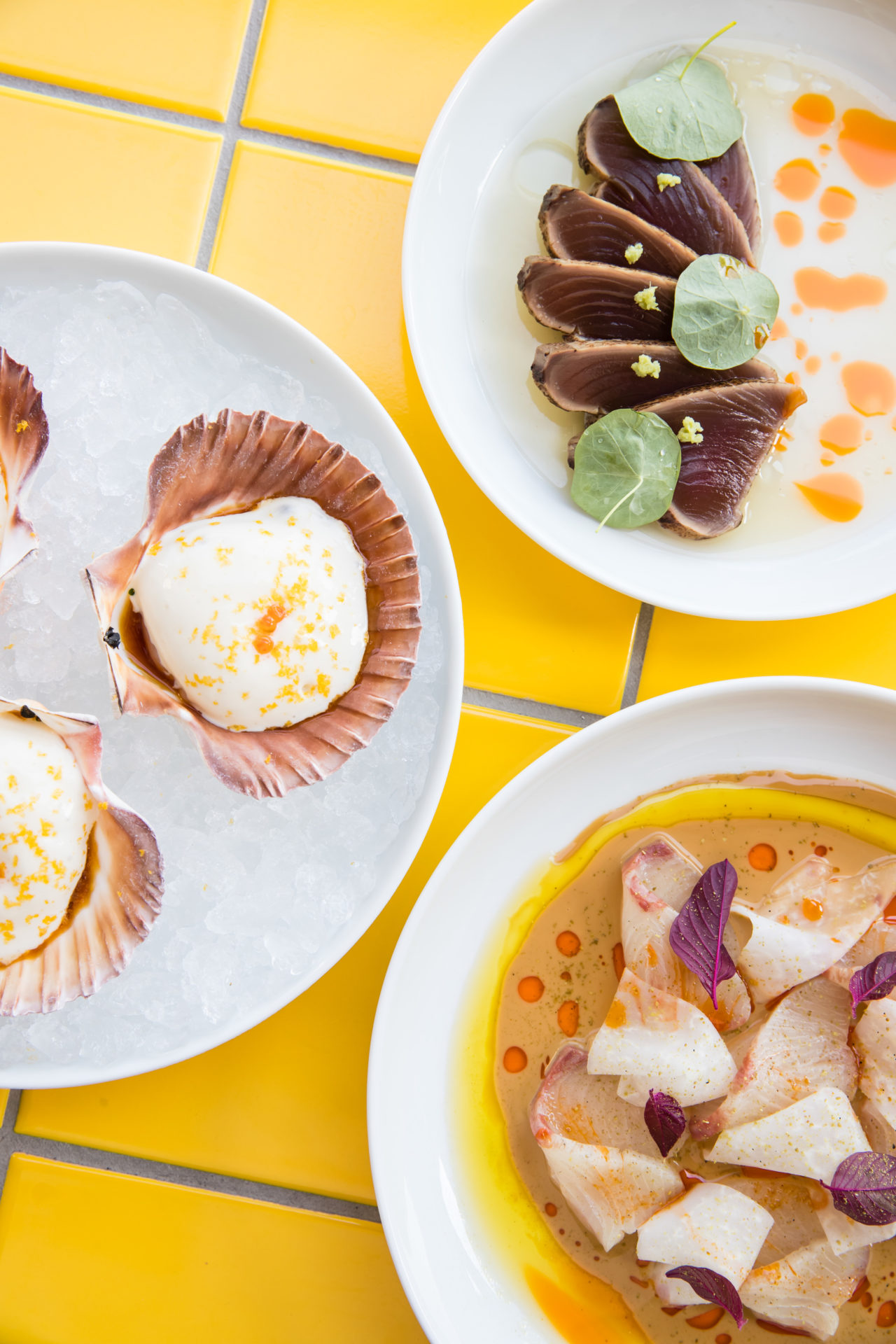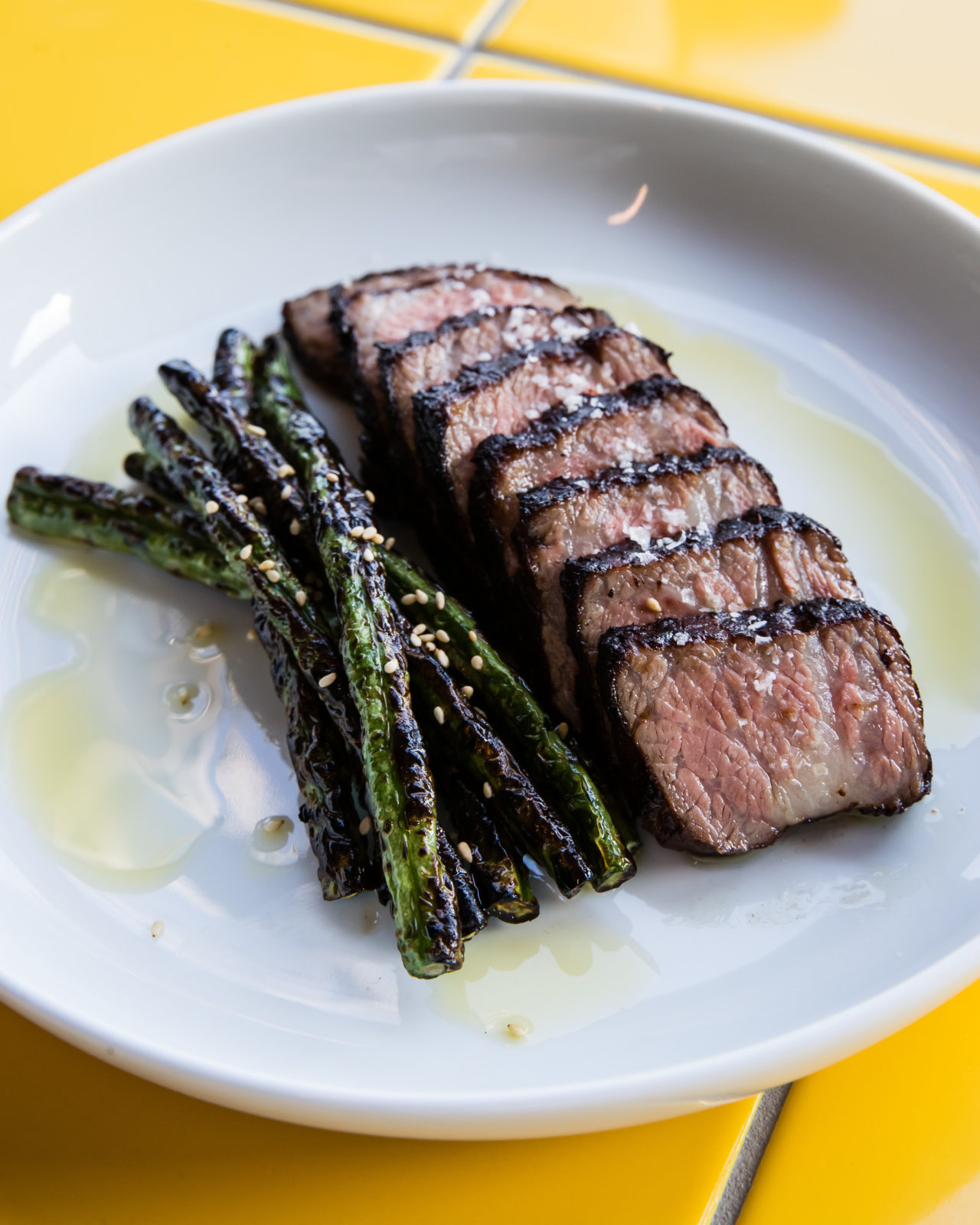 From the cocktail menu, the Martini (gin, sake, aromatised wine, sesame, cucumber) that presents a classic martini with the balanced addition of sake and cucumber. It is refreshing and fragrant. The drinks menu curiously also offers Yoko's own take on a Slushie (yuzu, rum, passionfruit, mandarin) as a sweetly delectable frozen cocktail to pair with Yoko's surprisingly spicy dishes.
Whilst there is a stellar offering of Japan-origin beers including Kirin Ichiban, Asahi Dry Hojo Pilsner to Orion Lager, find their sake list equally as dense and extensive, with Yoshinogawa's Futsushu (from Niigata Prefecture) to Fukuju's Junmai (from Hyogo Prefecture).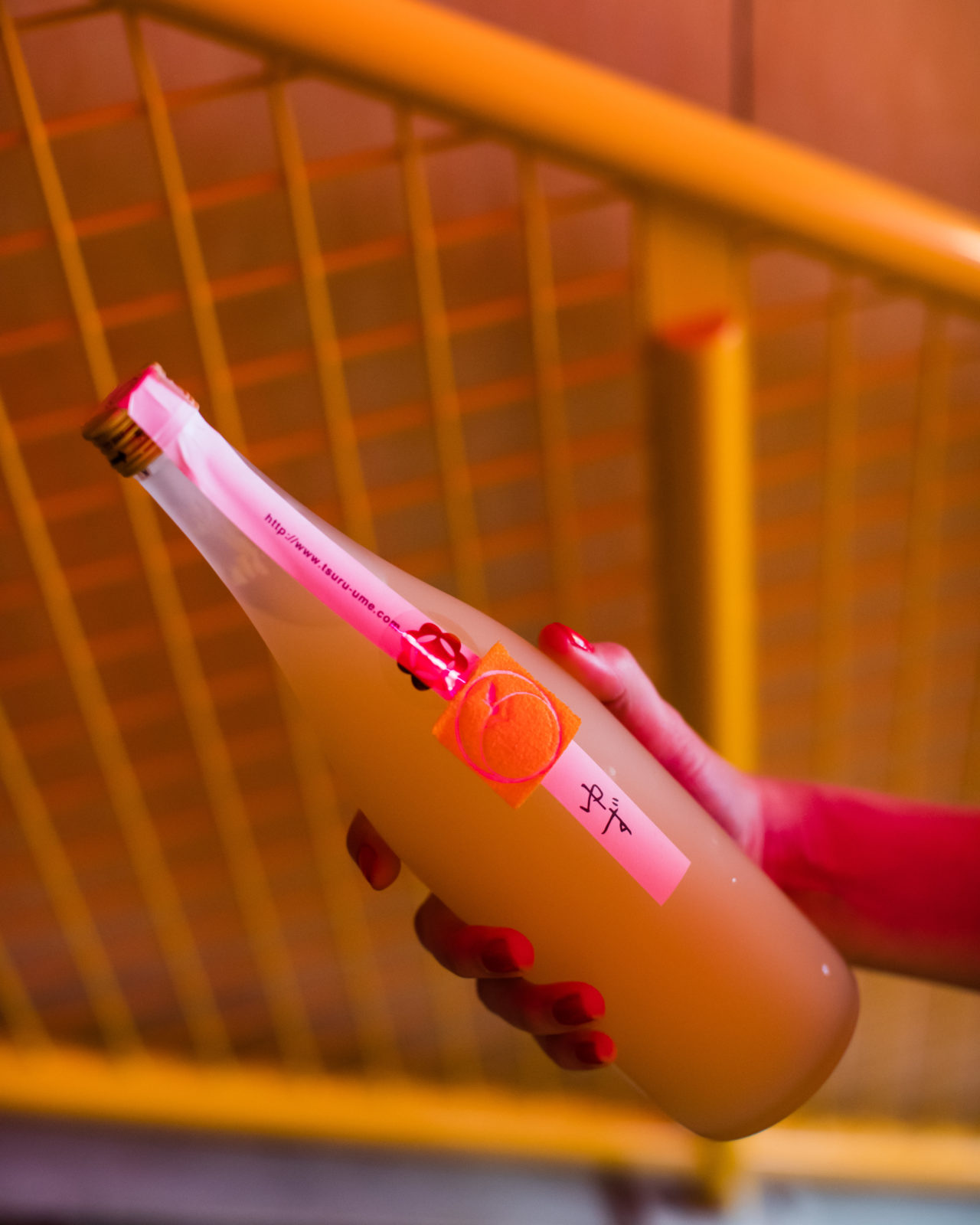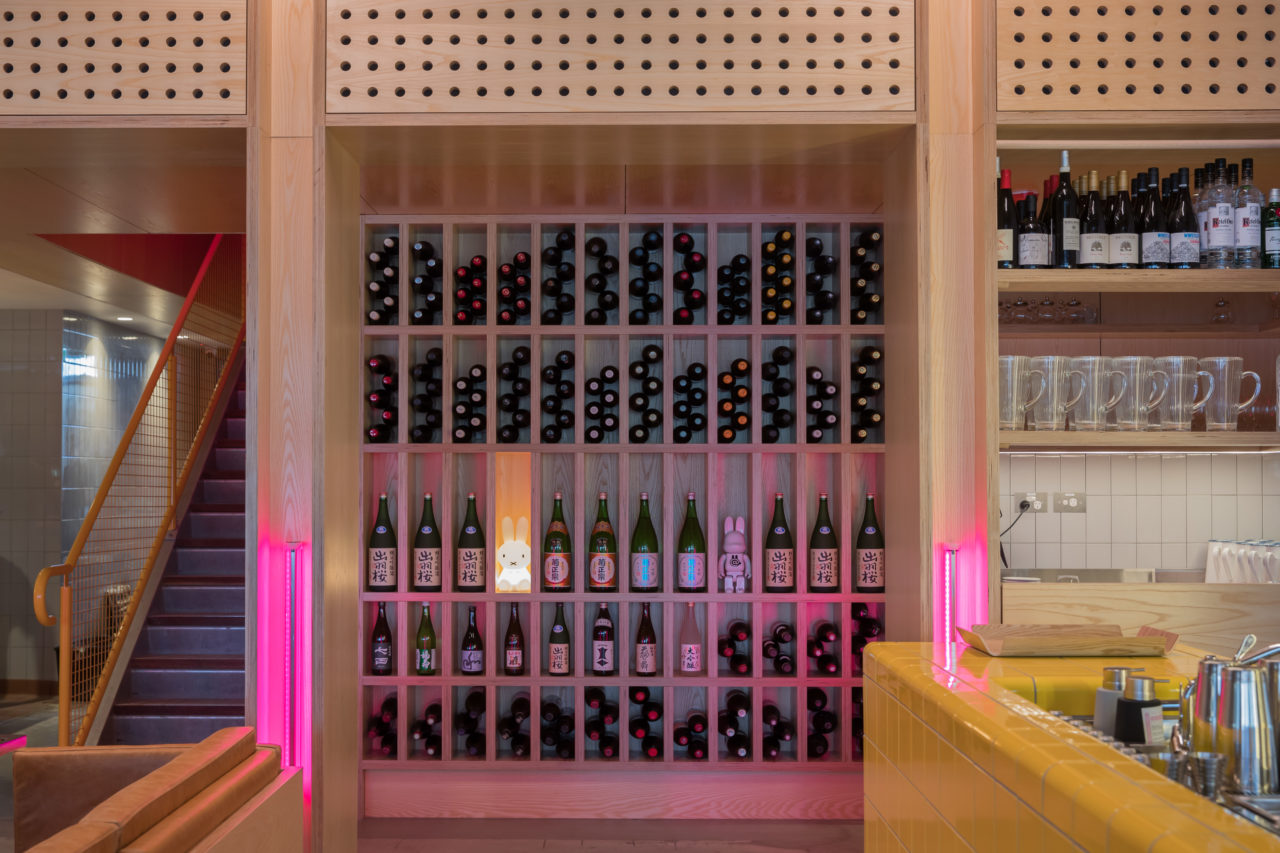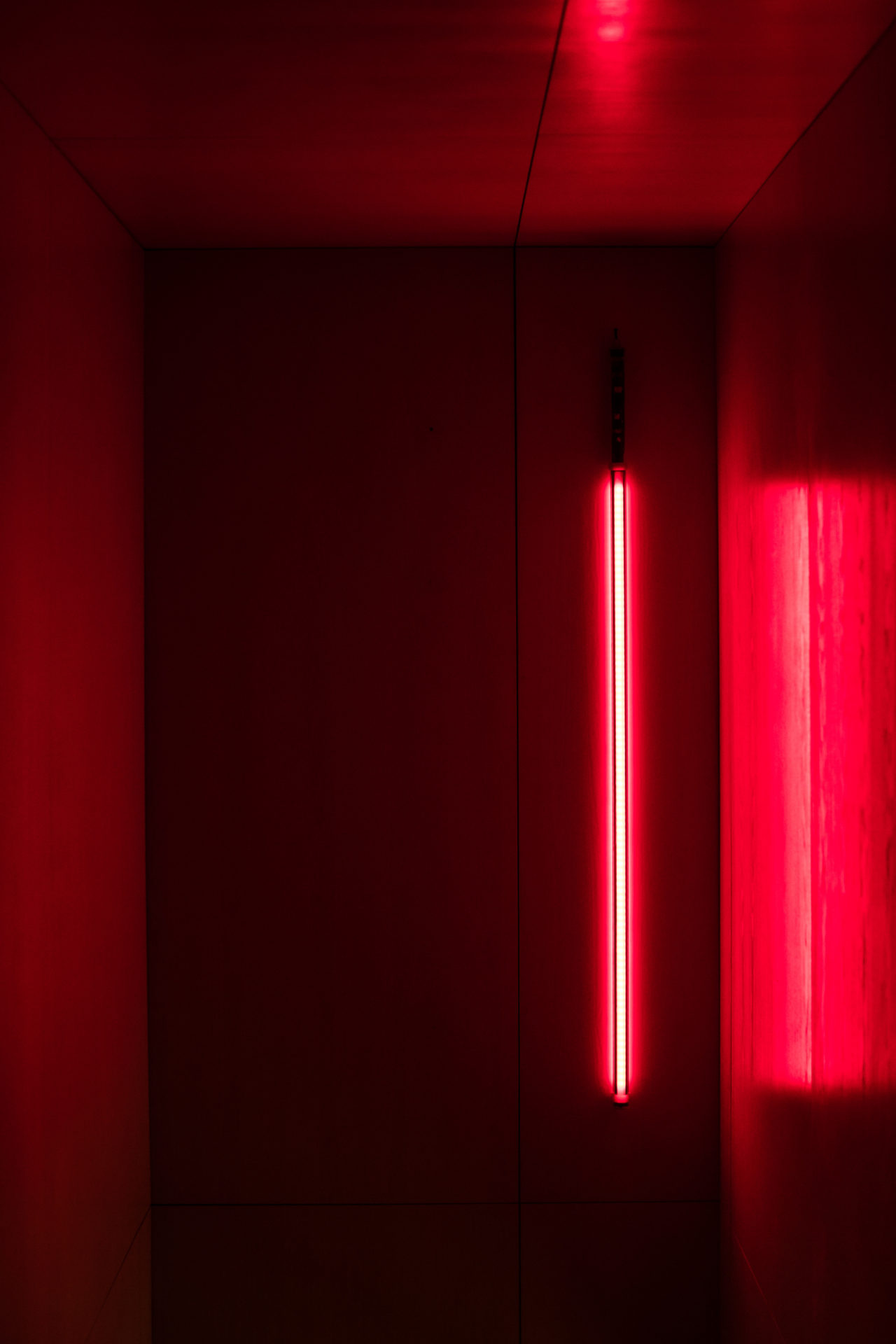 At Yoko Dining, the atmosphere is lively, with a healthy balance of group conversations and modern disco and house tracks with a retro funk and contemporary beat. Led by Operations Manager Nick Ingal, the atmosphere is led by a curated soundtrack that provides a subtle mood over lunch and livelier energy over dinner. Ingal, starting at sister restaurant Apollo Sydney, was brought to Brisbane to lead the highly-anticipated Yoko Dining.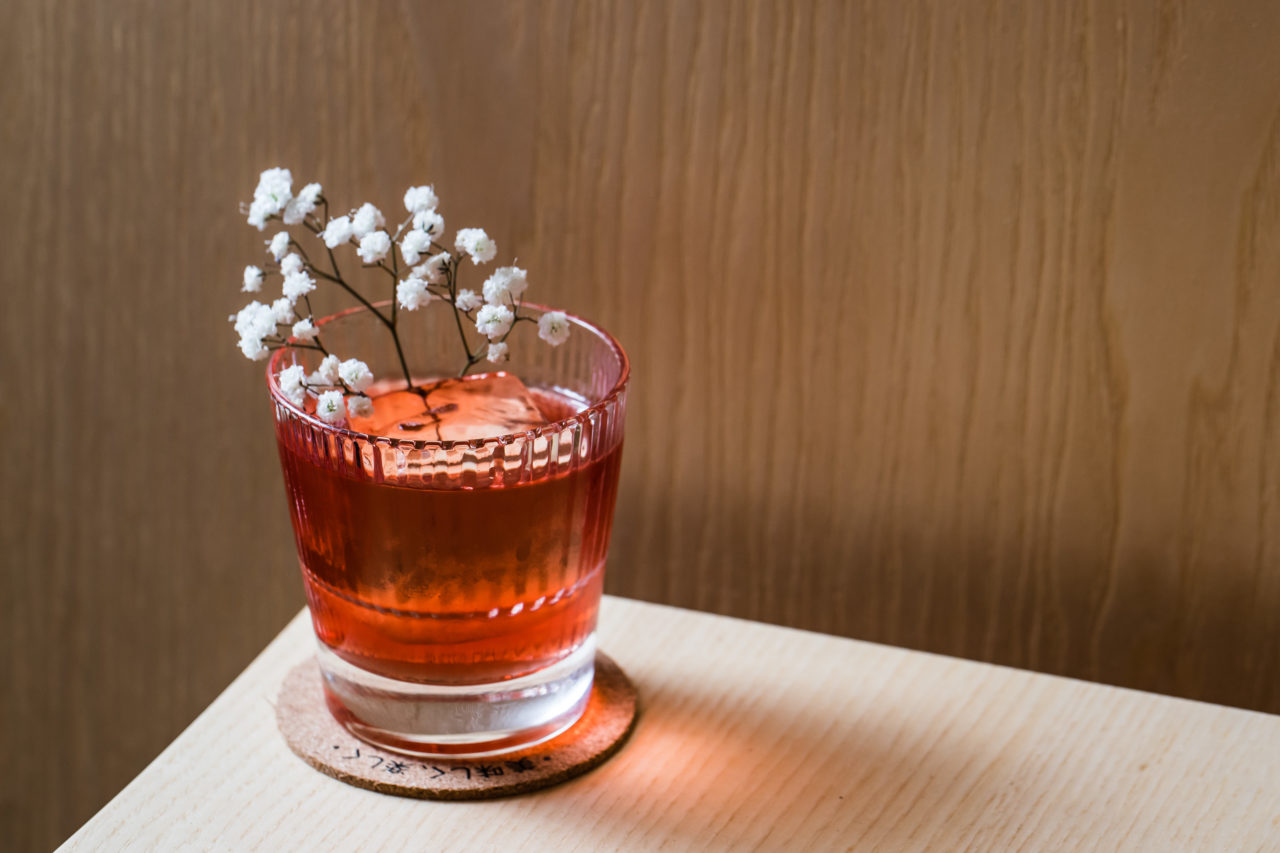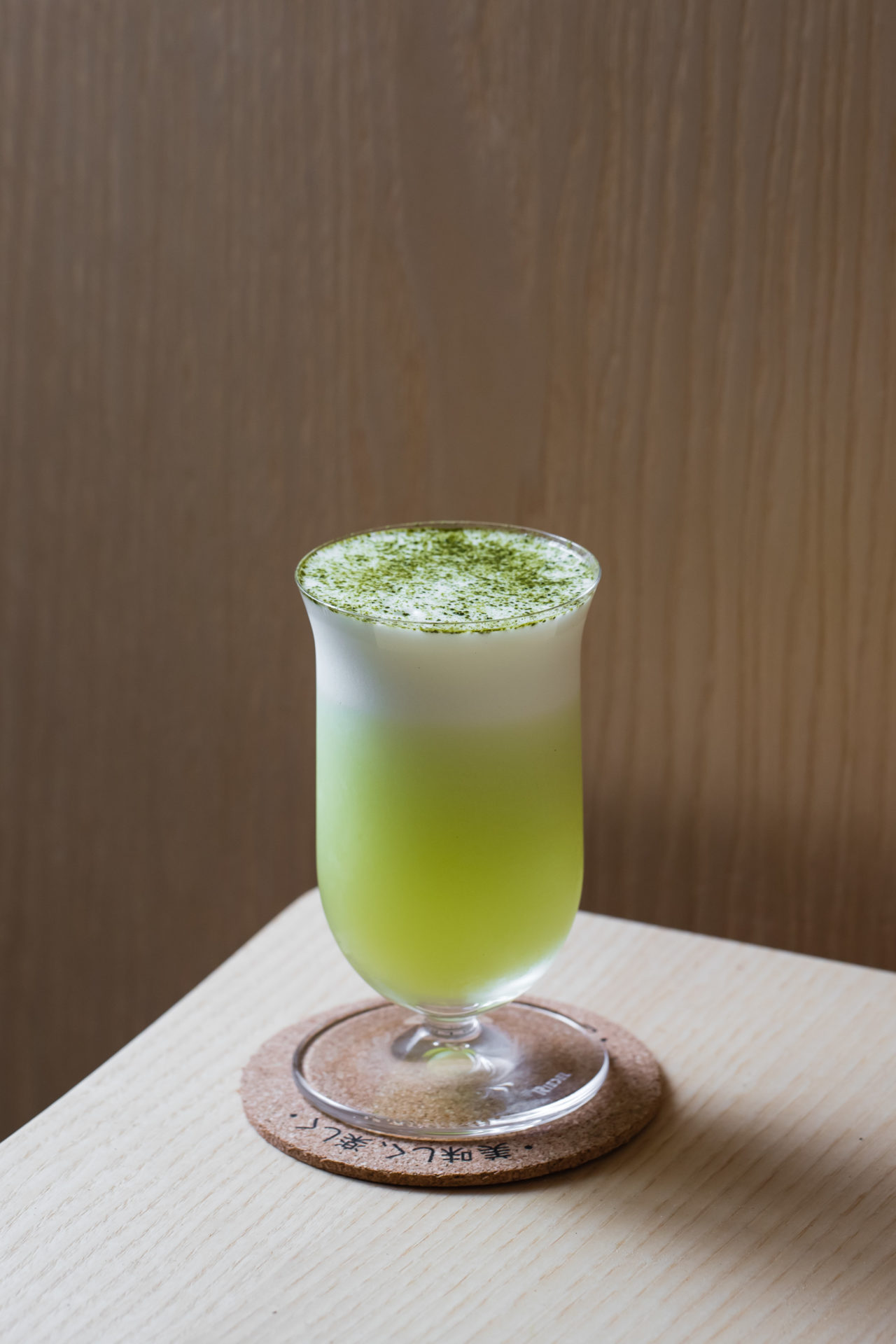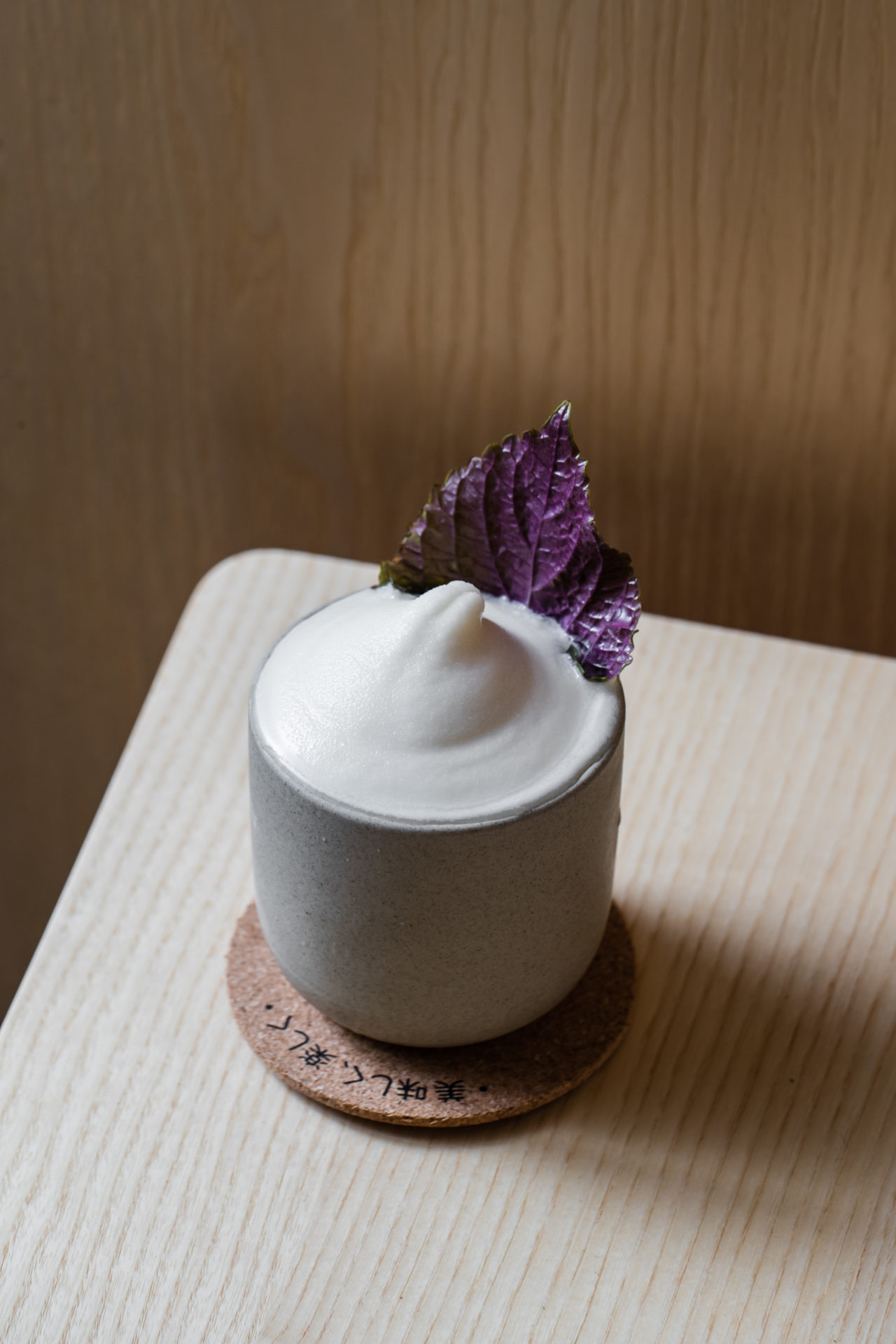 One of Yoko's affable qualities are its personable staff, a reflection of restauranteur Barthelemess' hospitality charm. During our evening, Yoko's floor team Cooper and Tabitha were flawless with sincerity in suggesting dishes and ensuring we felt right at home.
Upstairs, find a private dining area and vinyl bar. Perfect for those evenings that don't want to end; inevitable at the simply stellar Yoko Dining.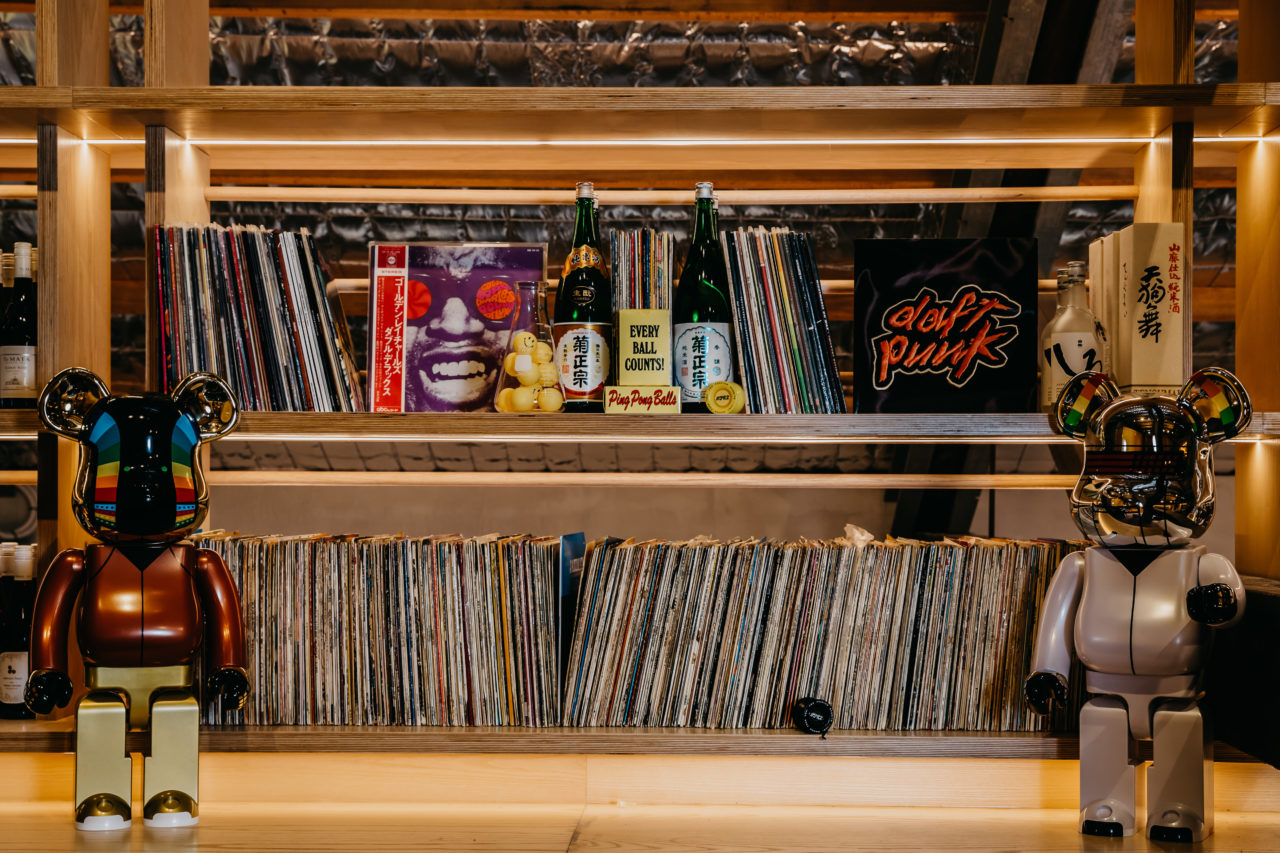 Howard Smith Wharves 2,
5 Boundary St, Brisbane City,
Queensland, Australia
#champ_brisbane #champ_australia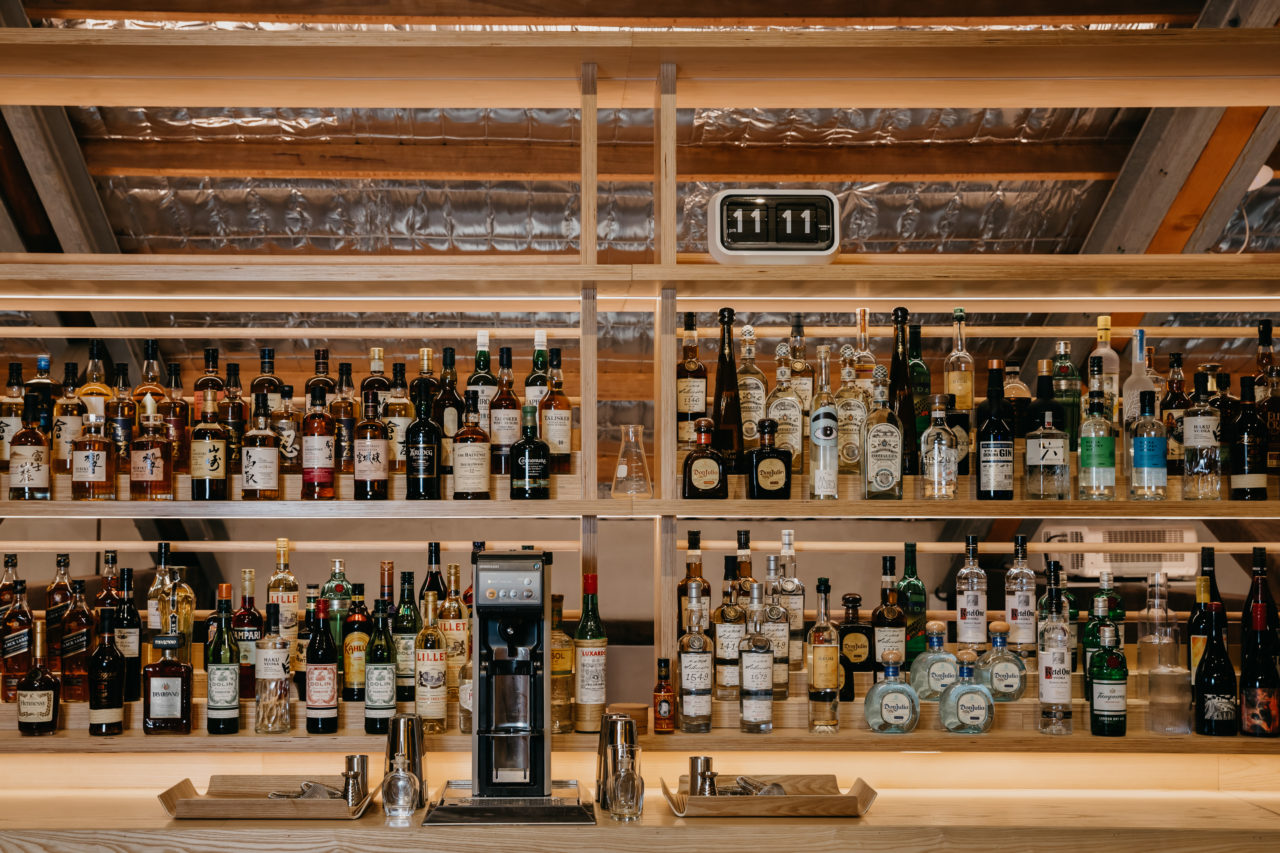 Images: Nikki To | Courtesy Yoko Dining
Words: Joanna Kawecki