THE CALILE
Sustainable In Design; Refined Contemporary Luxury At Brisbane's Most Impressive Urban Resort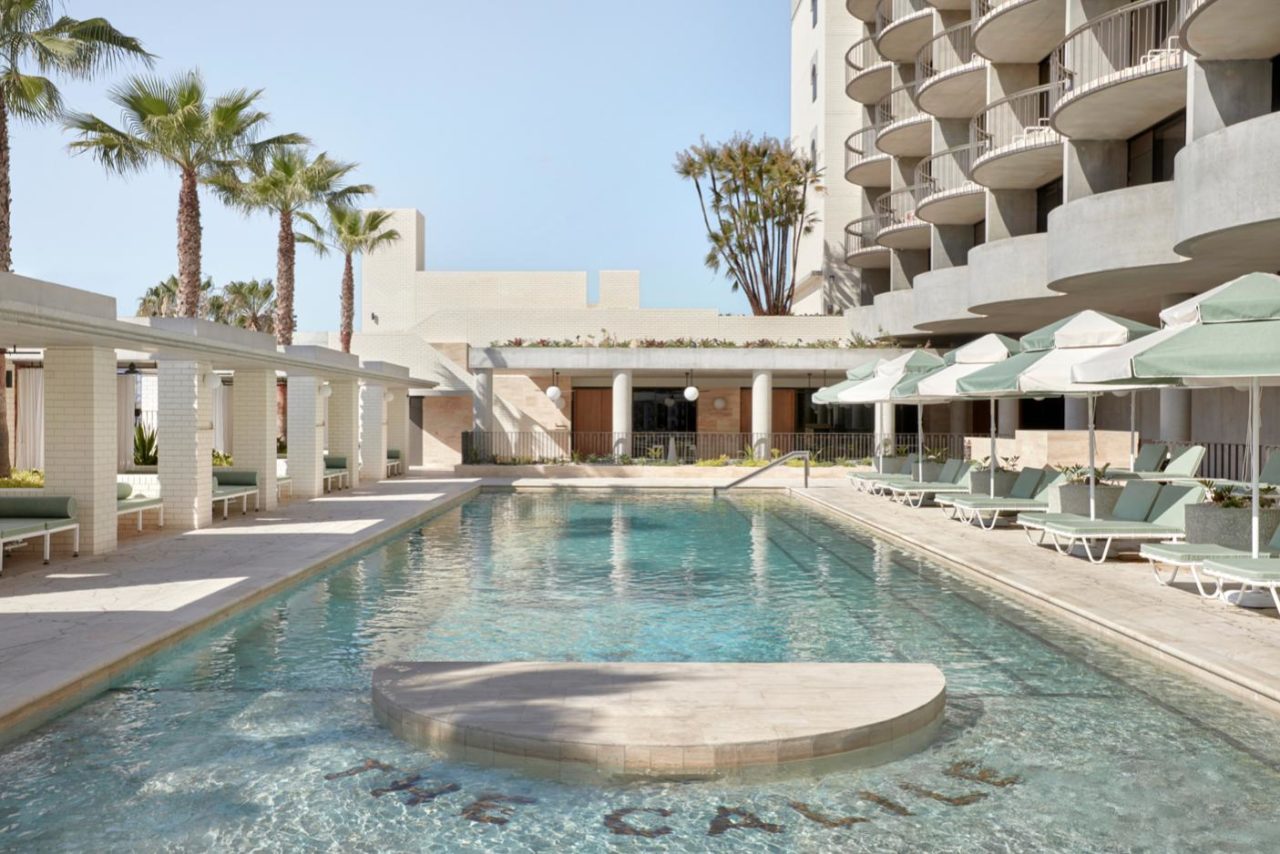 In the quaint pocket of Fortitude Valley, Brisbane welcomes luxury hotel The Calile bringing a sleek structure and austere aesthetic with an aspiring elegance enticing locals and visitors alike.
Concrete angles, elegant arches, scallop-edged balconies and a balmy natural palette drive the visually-stunning hotel unlike no other in the city.
With a spectacular outdoor pool and stellar restaurant offerings led by one of the city's leading chefs Kitak Lee. Hellenika (offering modern Greek fare) and The Lobby Bar in the Dining Section are all within the confines of the white-washed concrete hub – The Calile is the ultimate integrated urban resort experience.
DESIGN & ARCHITECTURE 
At every turn and every crevice of the hotel is a charming curvature or natural embellishment in design. The organic interior palette is both calming and designed with modern simplicity. The architects embraced the sub-tropical climate of Brisbane, uplifting its qualities to offer a sanctuary or recluse within the city centre. "We looked to other hot weather cities with a resort focus to inform our design… Miami, Palm Springs, Rio De Janeiro and Mexico City," said Richards and Spence Co-Director Adrian Spence. Adding, "In our opinion there is no other city-based Australian hotel conceived as a resort."
As a contemporary hotspot known for a stellar design and interior, it is The Calile's dedication to sustainability and innovation in the hospitality experience that allows is to stand out from the rest. Designed by architects Richards and Spence, the sub-tropical hotel is at forefront of implementing sustainable practices with ethically-sourced architectural materials and natural ventilation throughout the structure, that is setting a new precedent for the city.
THE ROOMS
Across the hotel's 175 rooms — nine suites and two premier suites —find external naturally-ventilated corridors and lift lobbies with ceiling fans and planters, and an absence of single-use plastic bottles replaced with glass cylinder and cups enabling guests to refill at ease through filtered taps on each guest room floor.
The locally-sourced mini bar is a spectacular sight in itself, a hand-crafted antique-style timber bar that opens from the centre, unveiling a curated selection of local and natural liquors and beverages. One favourite included a beautifully-designed mini bottle martini from Melbourne-based producer The Everleigh Bottling Co.
Inside rooms, find cork floors and sisal matting alongside delicate marble bathroom finishes, with generous shower space and Australian-made amenities from Grown Alchemist. To wear inside rooms or to the pool, find soft, custom linen robes with CALILE adorned on the upper back so comfortable you won't want to leave them behind. However sustainable their efforts, there are single-use bathroom amenities by Australian company Grown Alchemist which we hope are soon replaced with plastic-free refillable options.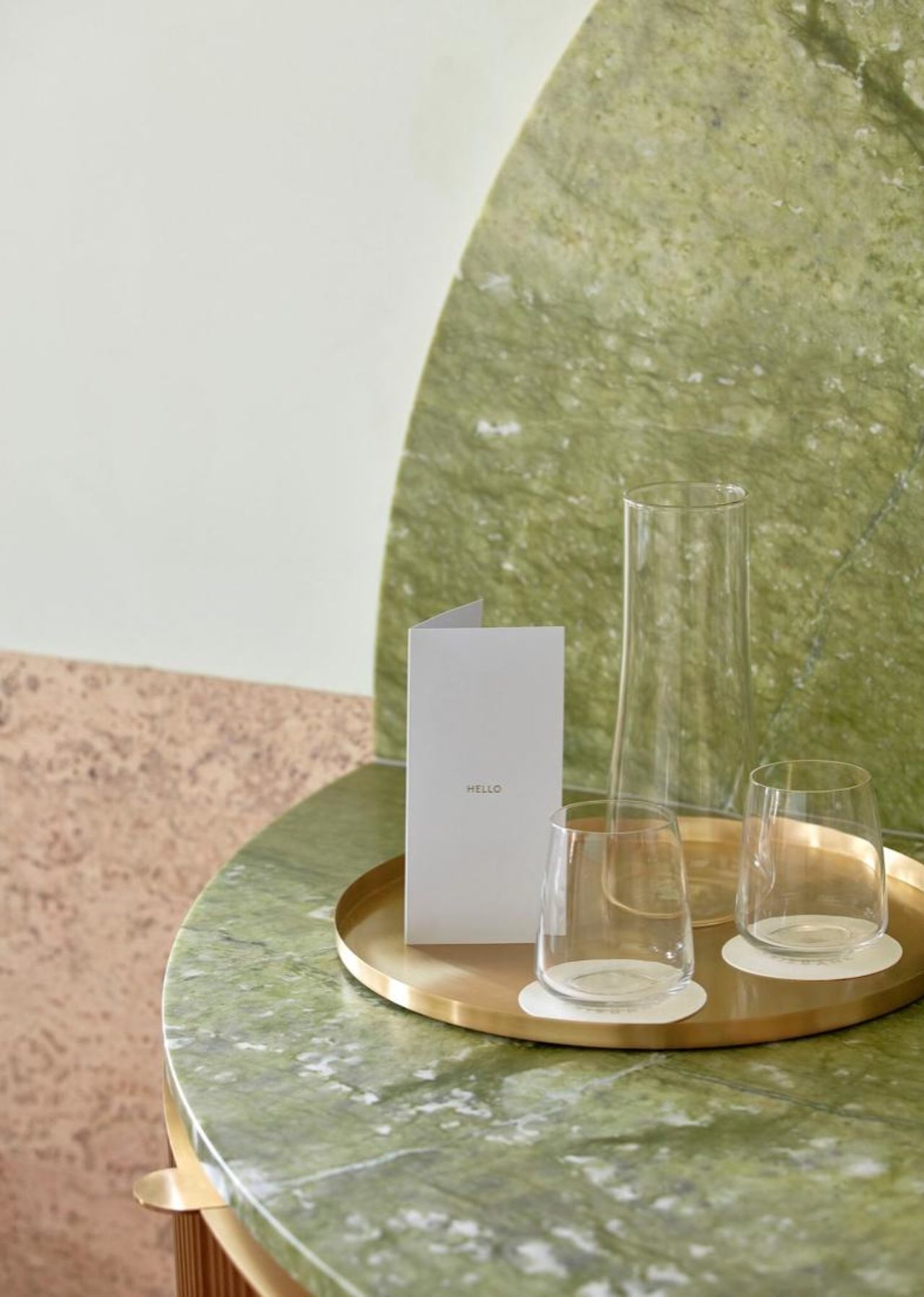 THE EXTRAS
Not only a stellar hotel and urban recluse with its own wellness spa KAILO, The Calile has a library, meeting rooms and gym on its premises.
THE LOCATION
Situated in the buzzing James Street district of Fortitude Valley, The Calile is in a prime position. Surrounded by boutiques such as Dion Lee, Aesop and Venroy, and restaurants such as sAme sAme which serves the best Thai in the city, the Howard Smith Wharves are also a 10-minute walk away.
Heritage-listed, the Wharves were recently re-opened after a major renovation. Facing the waterfront, the Wharves presents city nightlife not to miss, with restaurants such as Yoko Dining offering atmosphere, inventive dishes and seasonal events that bring in a modern local crowd. Lights glisten as they reflect in the Brisbane River in front, with weekends even holding fireworks displays. At the end of the evening it's a short walk or drive back to The Calile where guests can comfortably retreat back to for the finest nights sleep.
THE FINAL VERDICT
Great architecture and design greets you as you wonder why a hotel like this doesn't exist in every city. The Calile's location is indeed unique to Fortitude Valley, where a modern – local and international – crowd come to play. We can't wait to return to this vibrant area in central Brisbane.
∆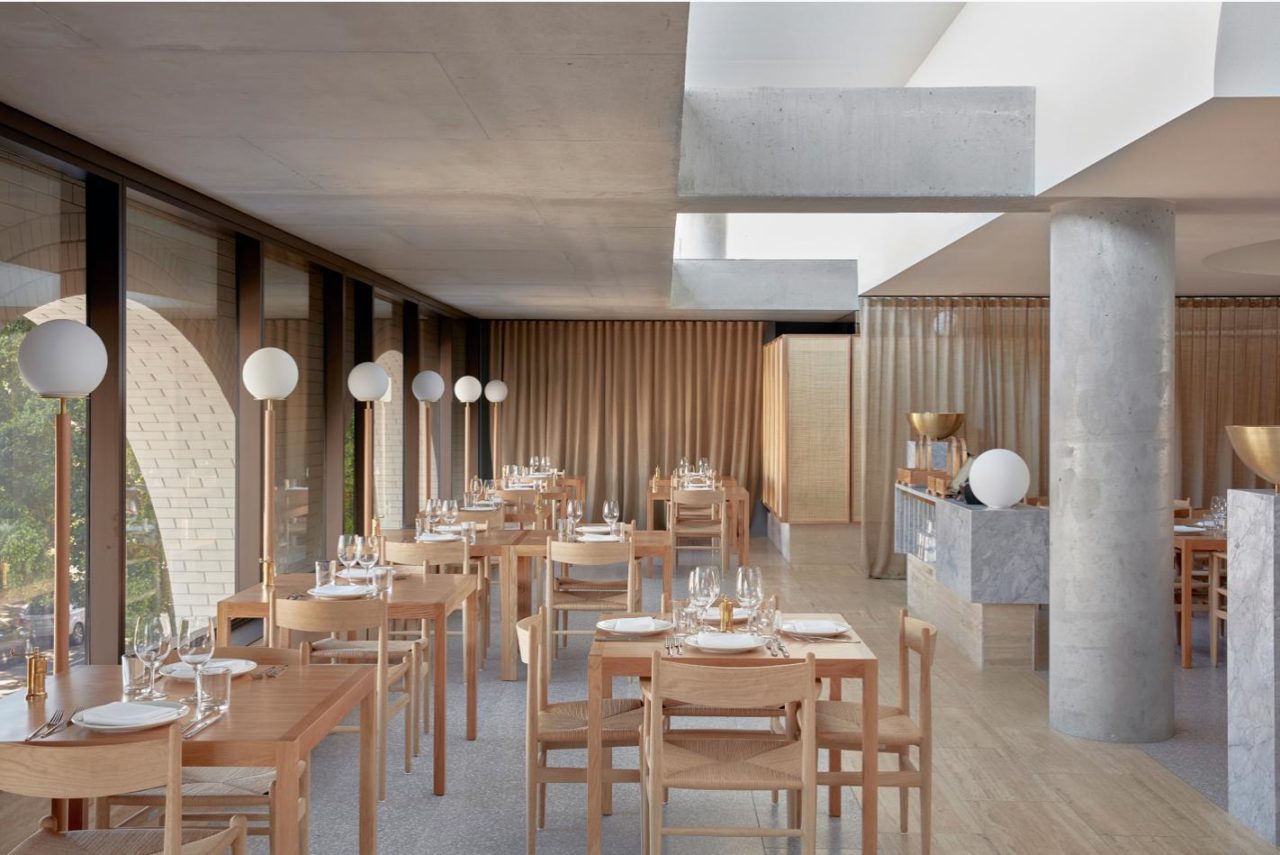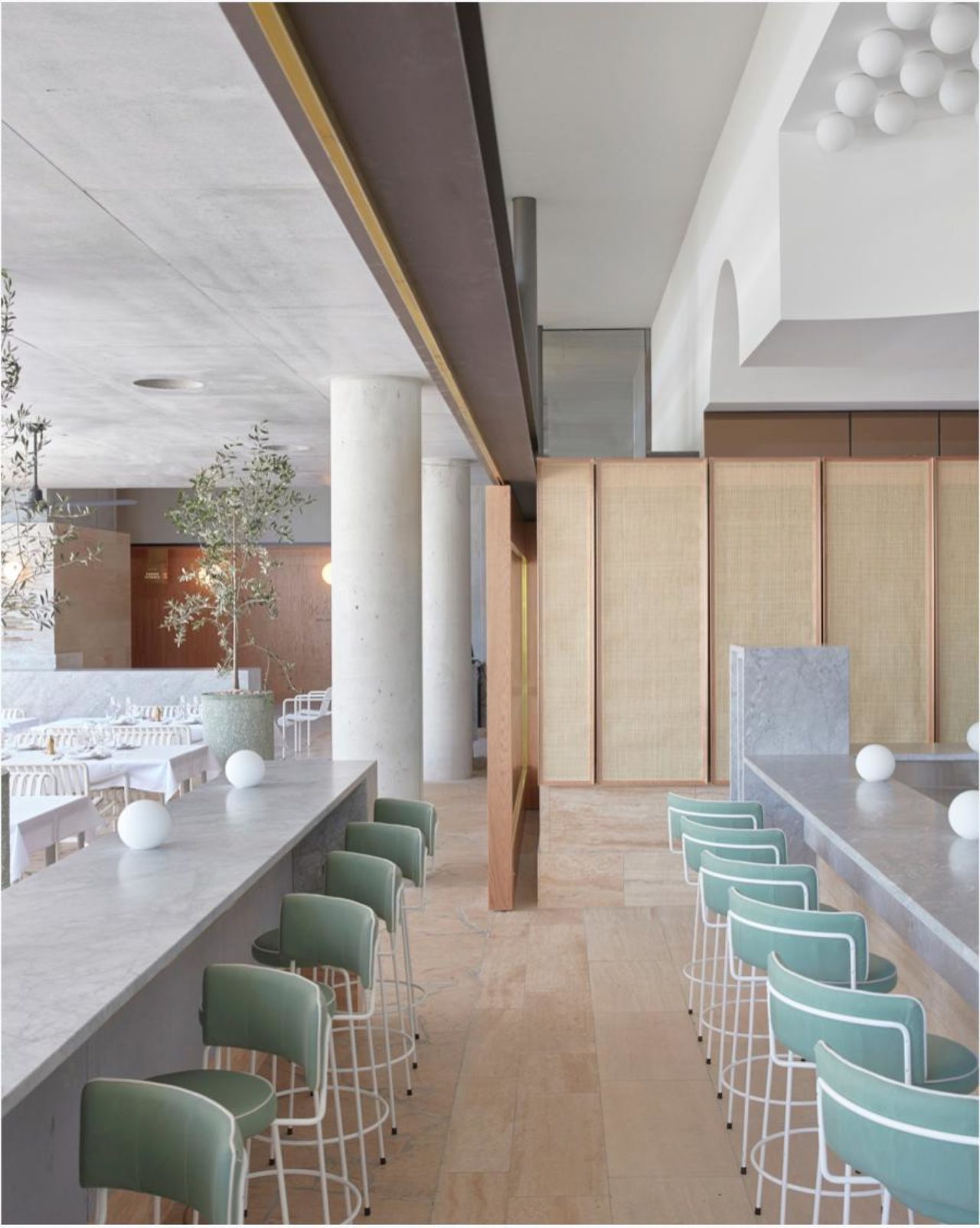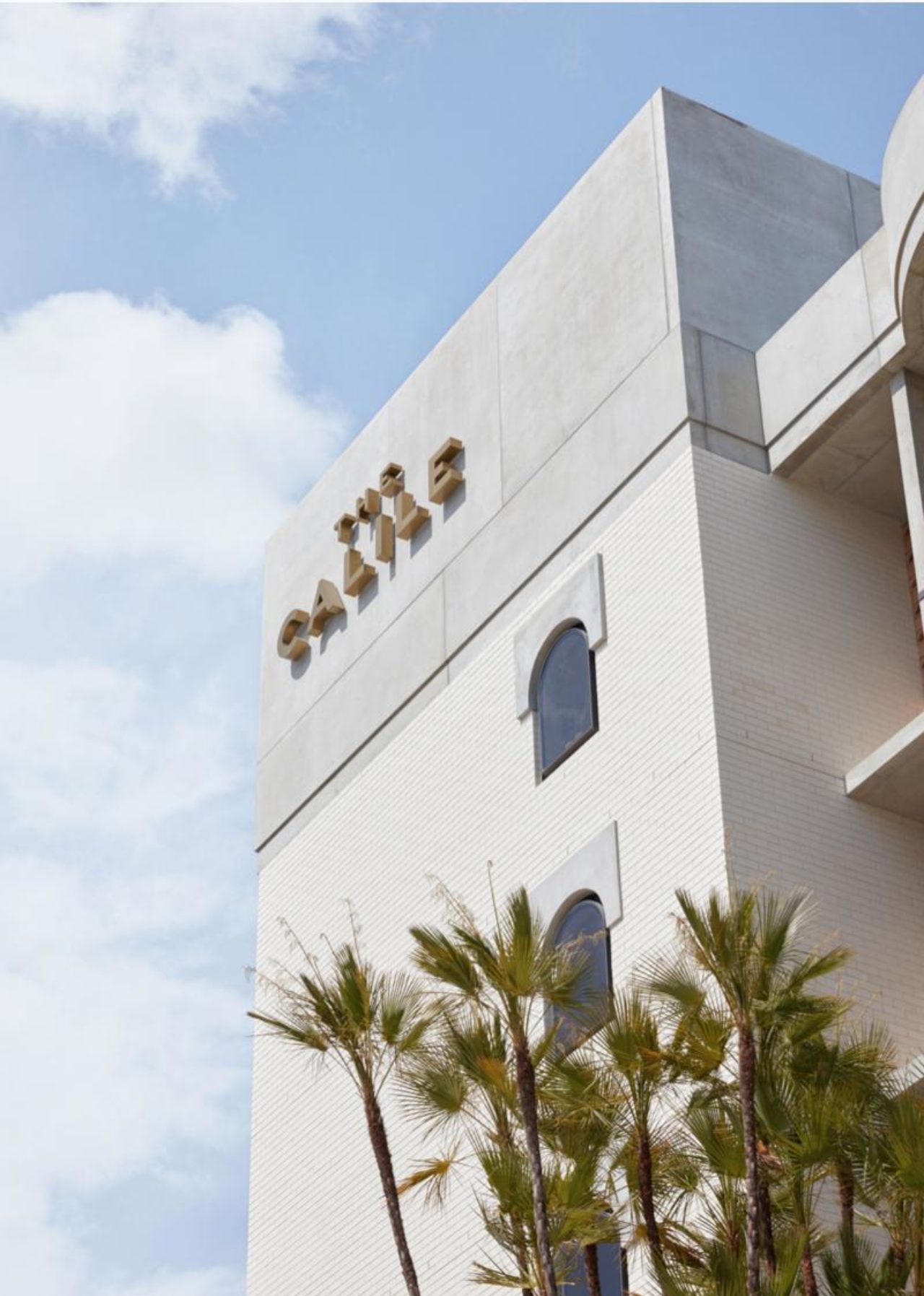 THE CALILE
48 James St, Fortitude Valley
QLD 4006 Australia