THE BEST OF SPRING/SUMMER 22
Champ Fashion Editor-at-Large Ciana Mai Selects Her Top 5 Collections This Season
The fashion we see has always been a clear reflection of the times we are in. Creativity was heavily limited by the global pandemic. Productions were reduced, presentations were virtual, and consumers only sought after hoodies and leggings when shopping online. With restrictions gradually being lifted, there's much to be considered, what will be the new normal?
Reflection, reassessment, and reset has been the motive for many designers as they take the time to re-envision their brand's identity. Clothing is not just fabric to cover our bodies, clothing is communication, interpretation and expression. The evolution of style has been neglected by the mandate to stay inside, not see anyone, and to be alone. This has impacted the relationship we have with our clothing. Personally, I enjoy dressing up, whether it is to sit on the couch, go to the grocery store, to work or to a party. I have an extensive appreciation for the pieces I have invested in because they allow me to make a statement regardless of the occasion. While most simply appreciate comfort.
This season my Top Five is a combination of collections that I believe will ultimately influence the new normal as our relationship with clothing continues to evolve. These designers have dug into the polarities of expressive vs. passive, real vs. fantasy, innovative vs. predictable, and the 'once was' vs. the 'now is'. As we continue to use our imagination to develop the world we live in, the "new norm" will be nothing like it was before.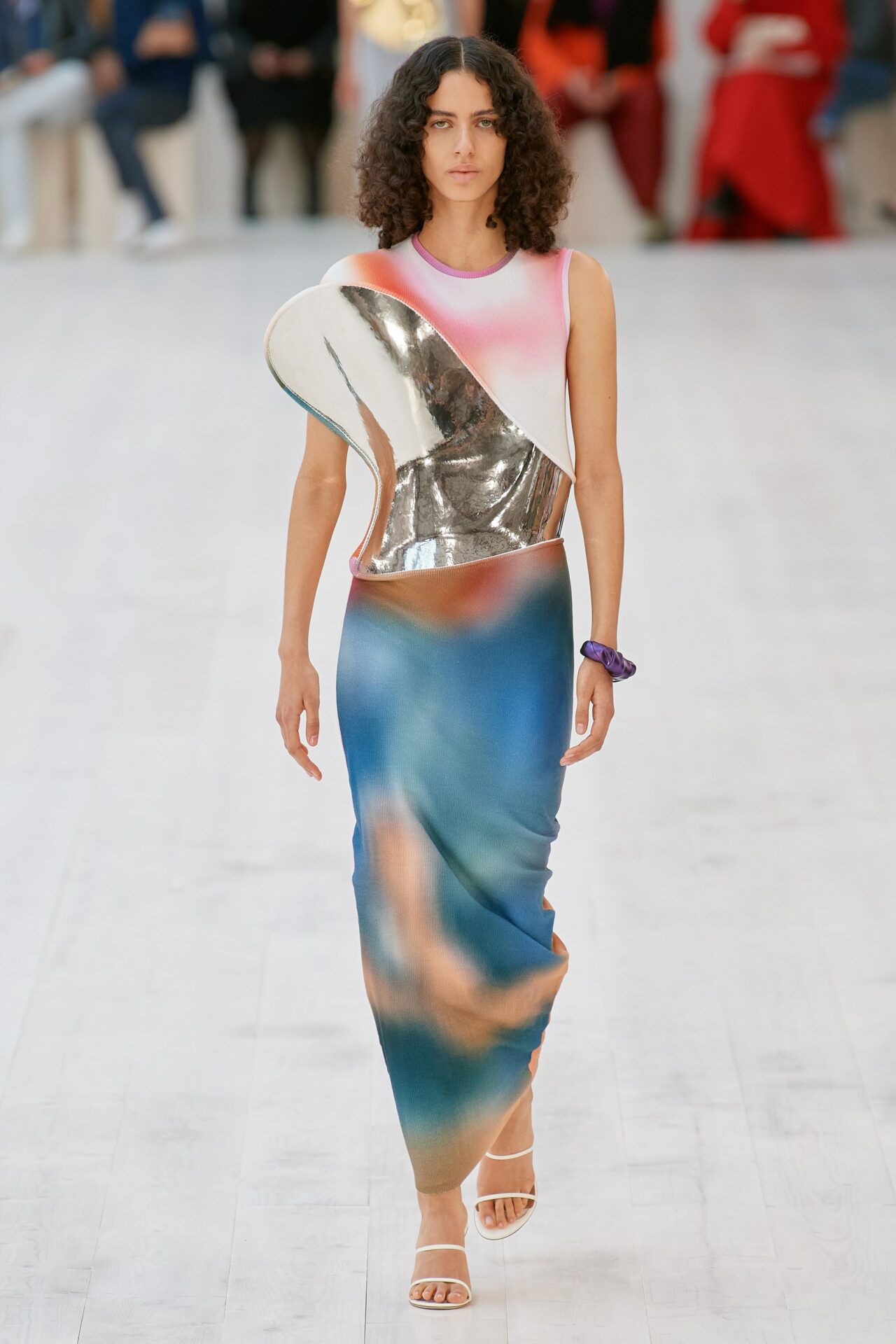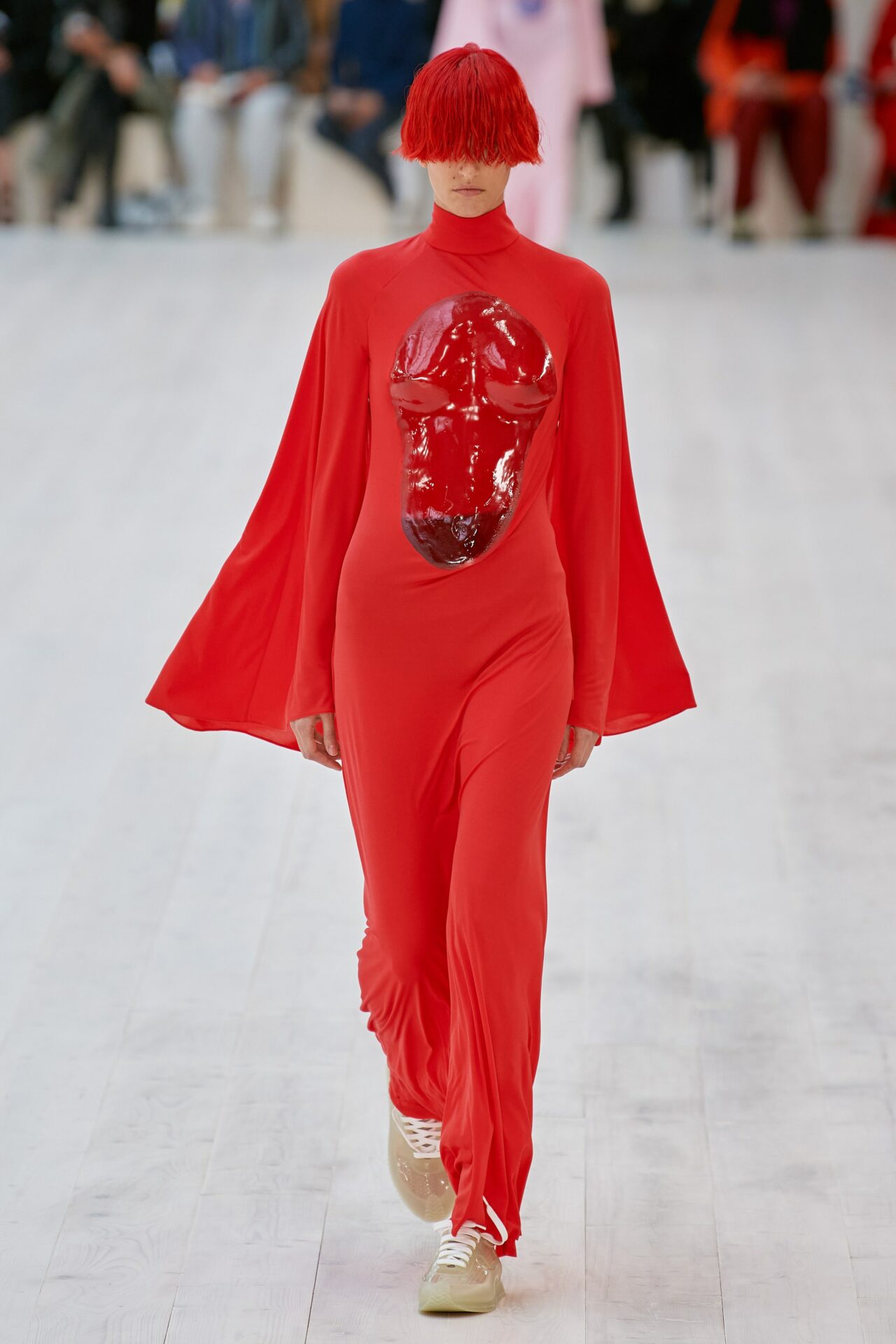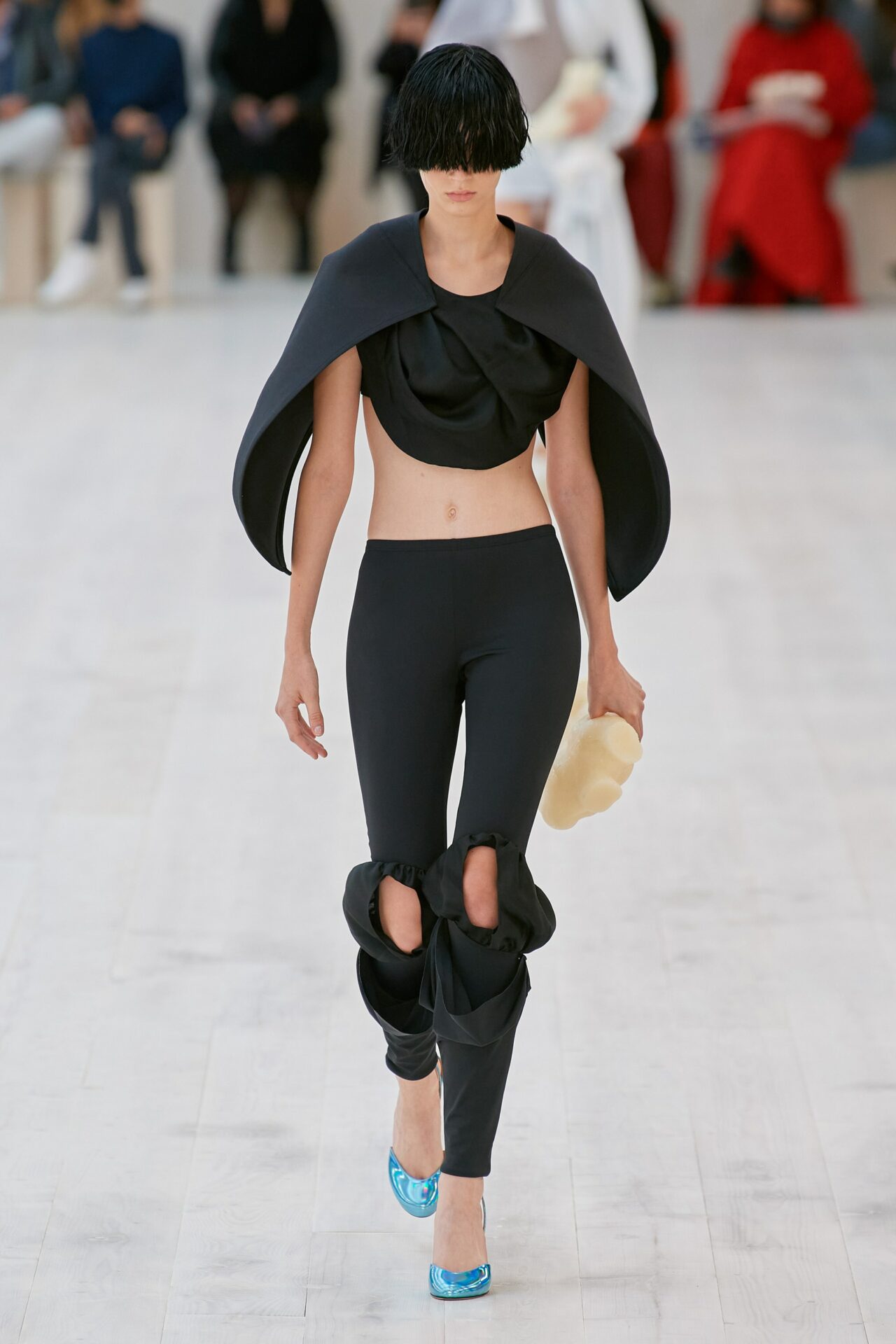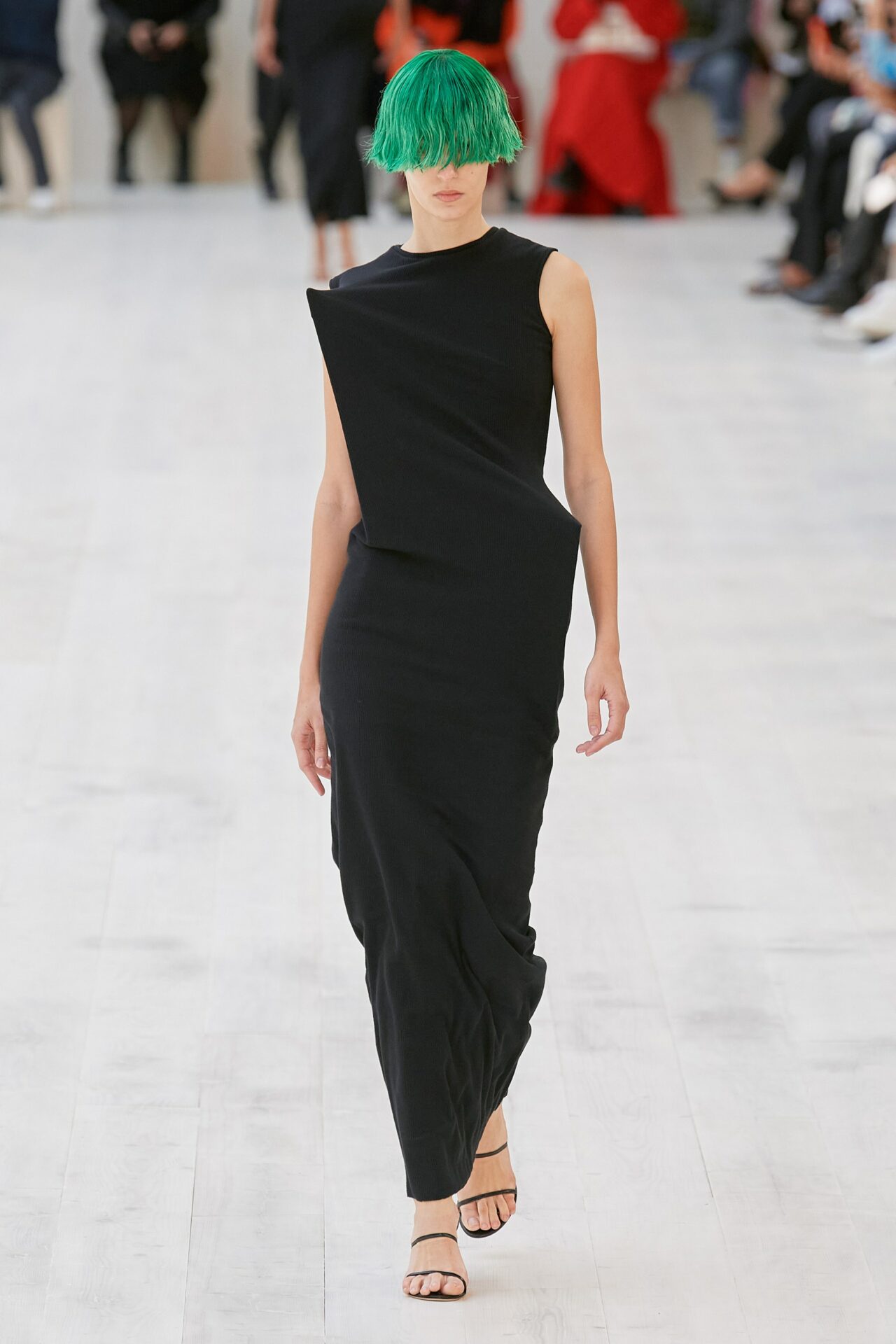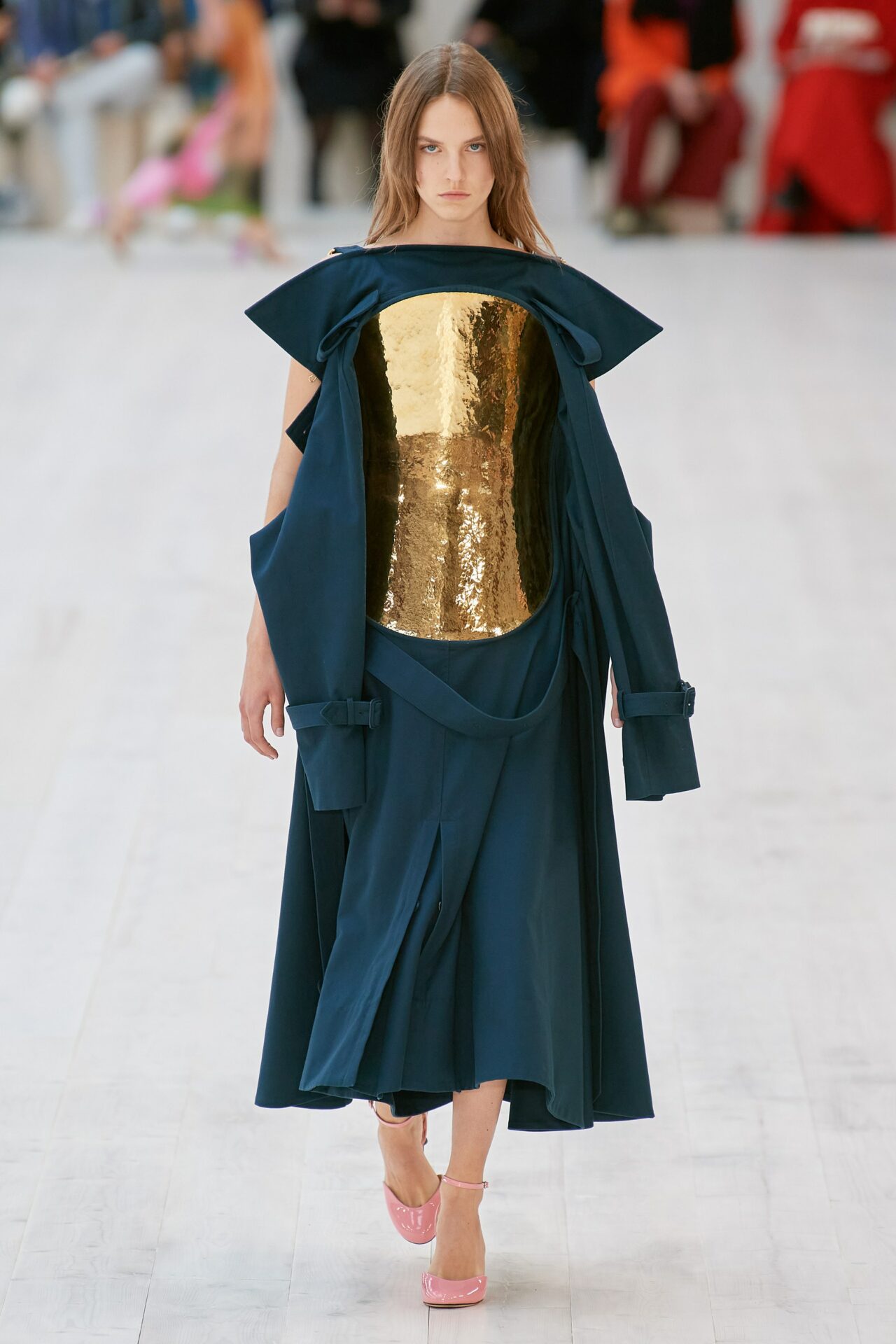 LOEWE
It's as if Jonathan Anderson has led us into an alternate universe. A place where all things familiar have evolved into a world that is quite senseless. We get a taste of structure and illusions as the show opens with sharp and angular silhouettes resembling the Comme des Garcons 1997 spring collection "lumps and bumps". From there trench coats and ankle length jersey dresses were presented with silver and gold asymmetrical breastplates molded to the body. Anderson's use of metals to distort the shape of the body is quite intriguing. His way of striving for newness by referencing the past and experimenting with different concepts and materials was probably one of the most fascinating and unexpected revelations of the season.  
But, that was only the beginning. As the models continued to walk, you noticed their feet, secured in a strappy heel held up by a rose stem, a bottle of nail polish, a bar of soap, a shattered egg, or a birthday candle. From there on, nothing else made sense: winged superheroes, sequin dresses, and asymmetrical denim jackets. The collection was a bold statement that left you questioning if that ten minute experience was even real. I have not felt that way in a while. I look forward to the future of Loewe and I hope to see this level of creativity reflected in Anderson's own brand.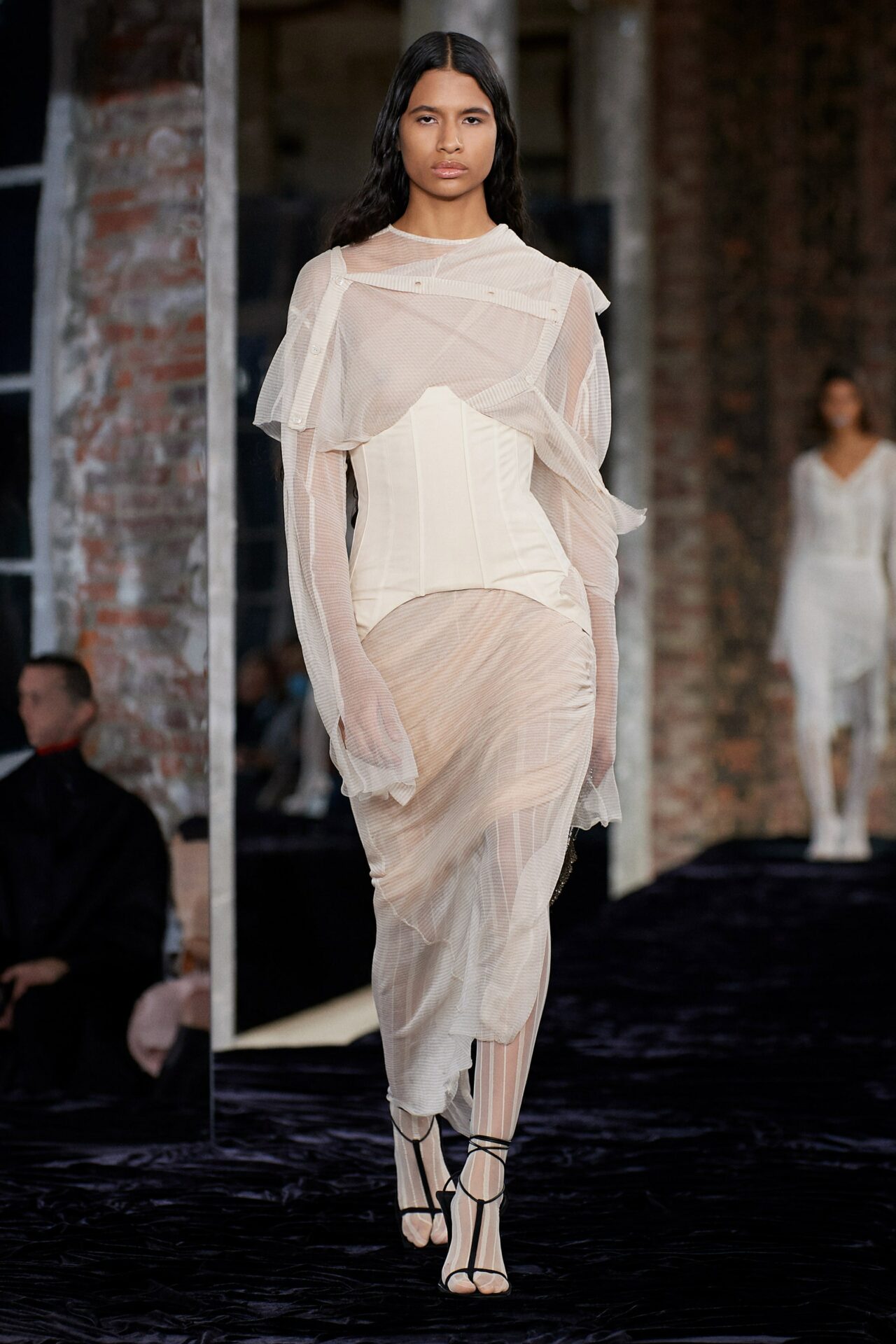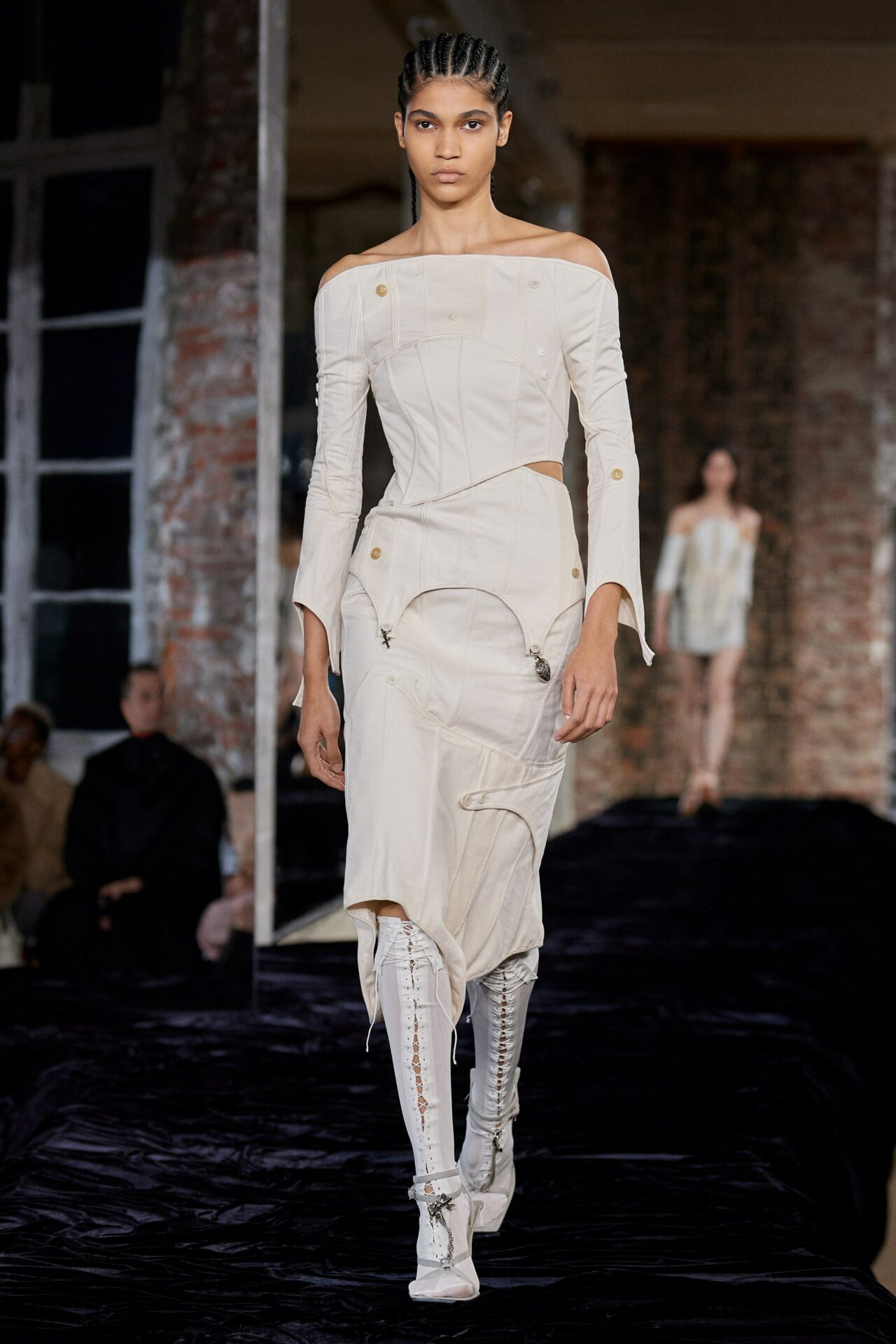 Acne Studios
A year without physical contact has left consumers desiring something that feels and embodies a second skin. Clothing that makes them feel seen, accentuates and flatters their body. This is a time where clothing is not meant to hide but to compliment. Considering the order in which we layer our clothing, what once was known to be the first layer, is now the focal point of our attire. Lingerie has become the statement piece. Jonny Johansson opens the show with delicate chiffon front tie blouses and dresses, sheer enough to reveal what's underneath. Two-toned leather pieces share the stage as they highlight one of my favorite details of the collection: belt buckles. The emphasis of belt buckles used as garters, collars, and shoulder straps brings about some toughness to balance out the soft chiffon. 
Another favorite moment of mine was the versatility of the corset, worn upside down and incorporated in the structure of the pants and skirts. Jonny Johansson's experimentation of the multipurpose usage of a garment was delightful to see. We are reevaluating how we look at clothing, how it impacts our lives, and how what we wear is a reflection of ourselves. Johansson did a great job capturing the direction fashion is headed while staying true to the ethos of Acne's overall brand.
Richard Malone
Once again Richard Malone has landed a spot on my top five. But what can I say, he's mastered the art of consistency. Offering more of his draping skills and sculpted silhouettes, the fairytale continues. But this time around there's been quite a plot twist. We've known the Malone woman to admire all things luxurious. She's aesthete, meticulous, and poised. But, as a reaction to what we've all experienced this past year, he's incorporated elements of deconstruction into the collection: raw edges, cut outs, patchwork, and free falling ruffles. A great representation of the change and the perfectly imperfect collective experience.
The Malone woman has evolved into someone who is real and can live outside of the fairytale storyline where all things are perfect and pretty. To continue this expansion of his brand identity, Malone introduced menswear. Showcasing bolero jackets, split leather trenches, and the very popular trend of pleated skirts over trousers. As Richard Malone explores the polarities of control and freedom, we're reminded that there's actually beauty in a change of perspective.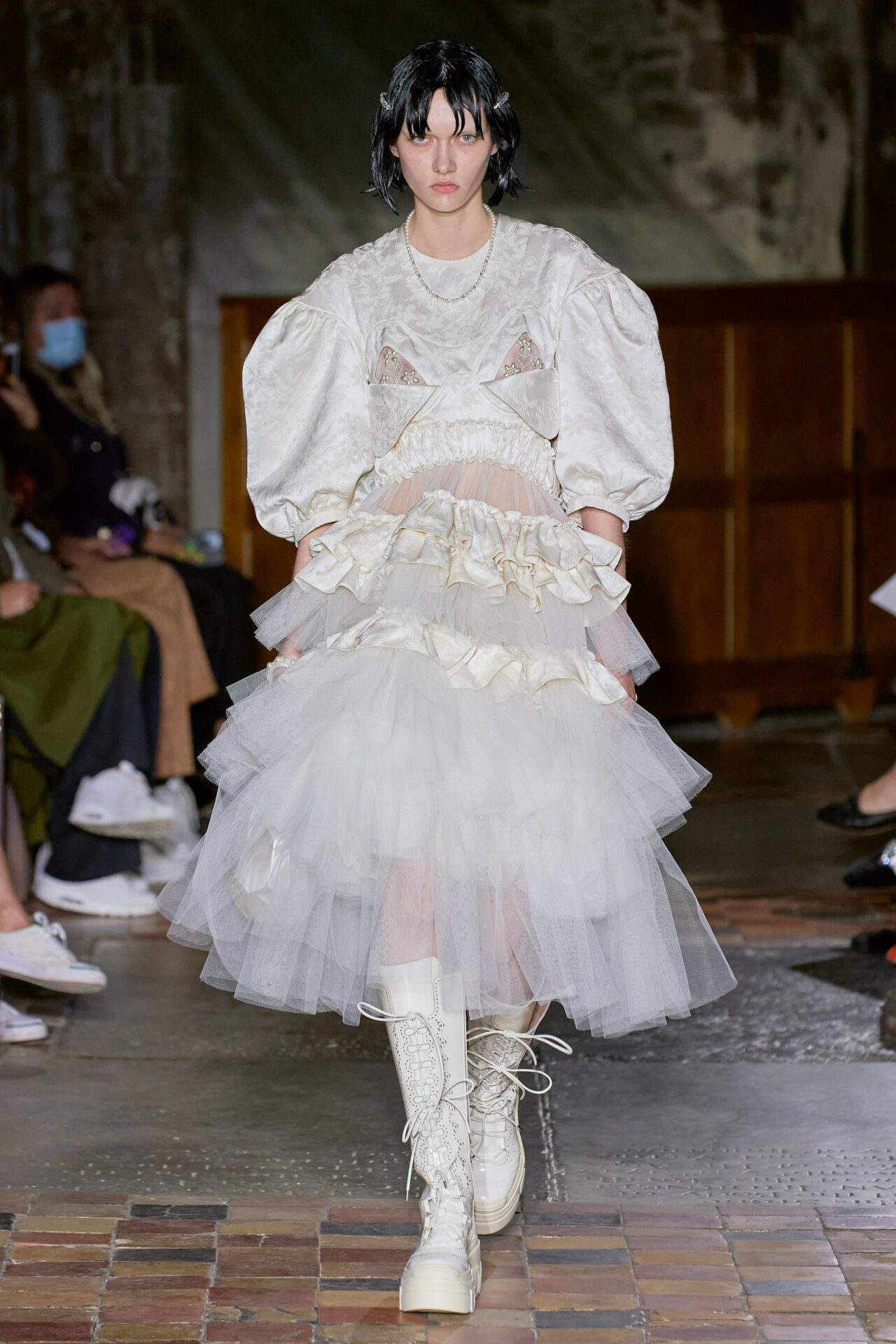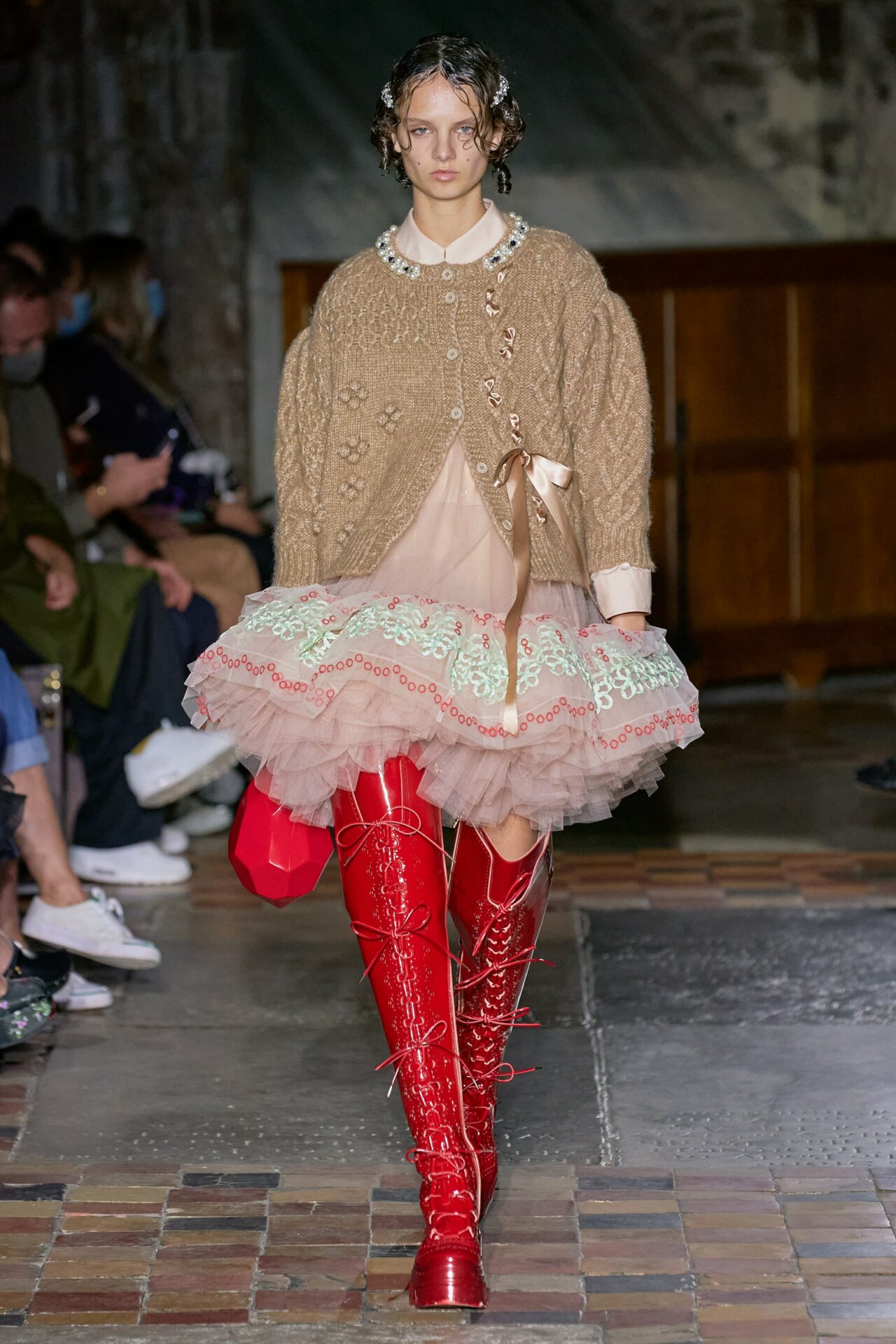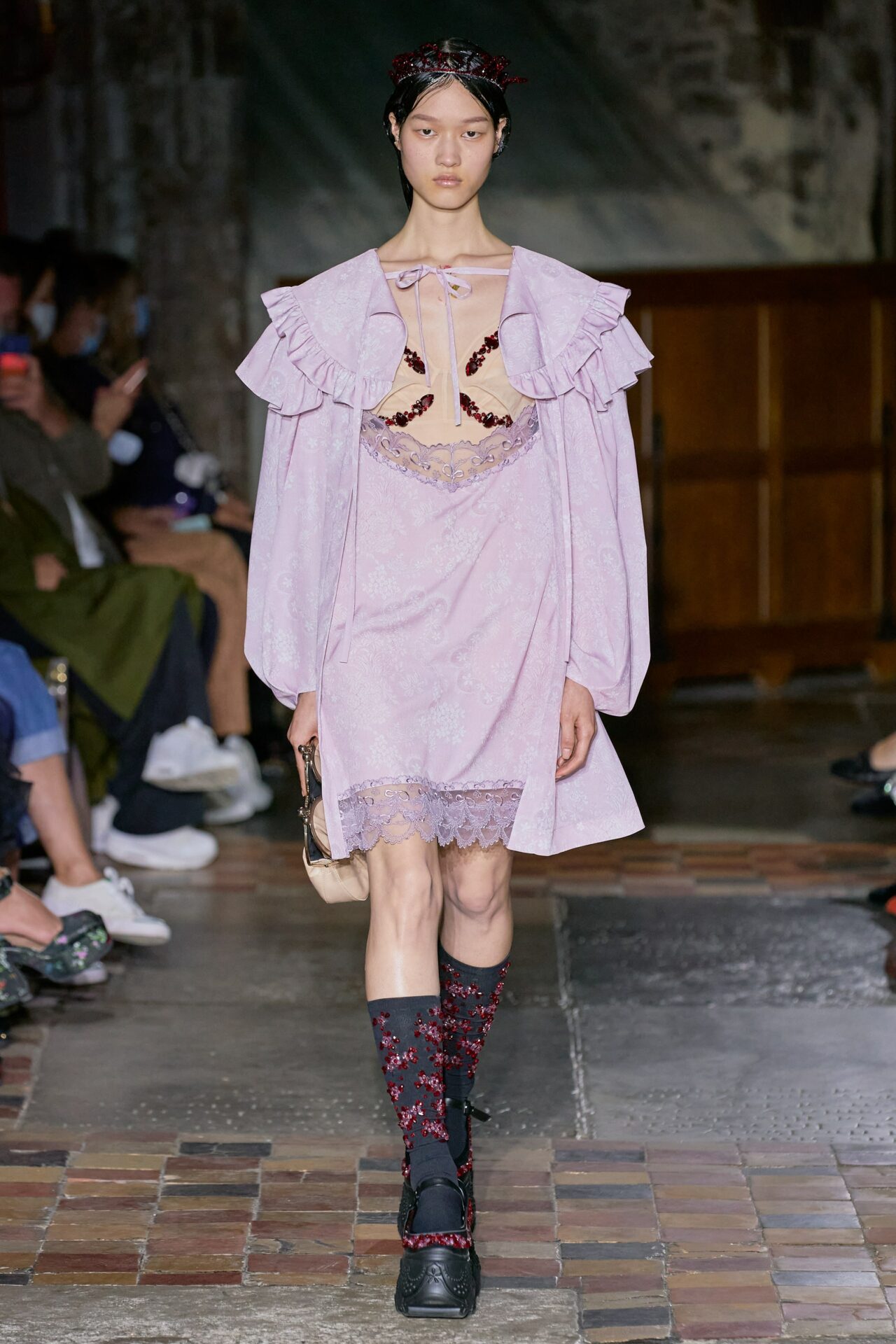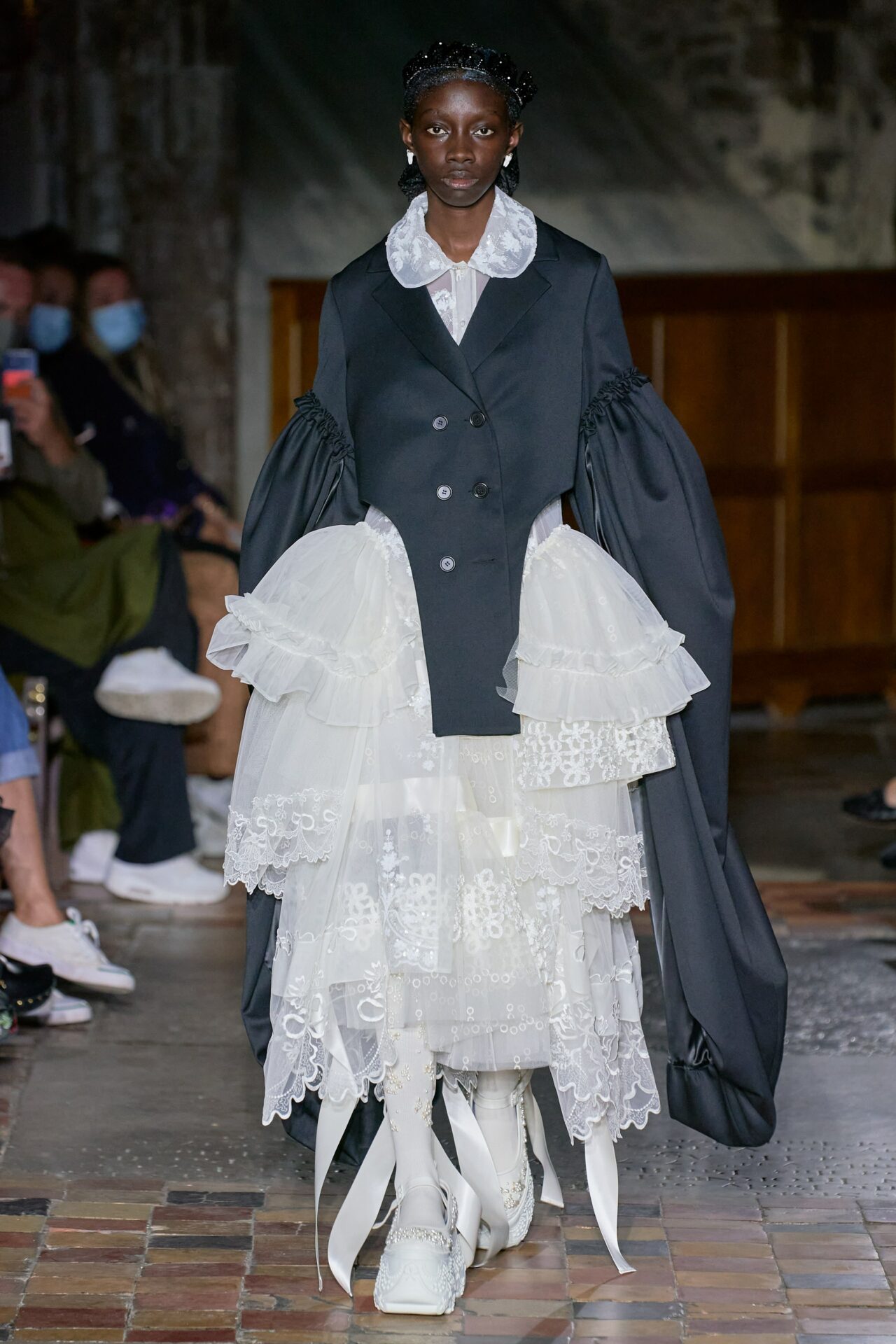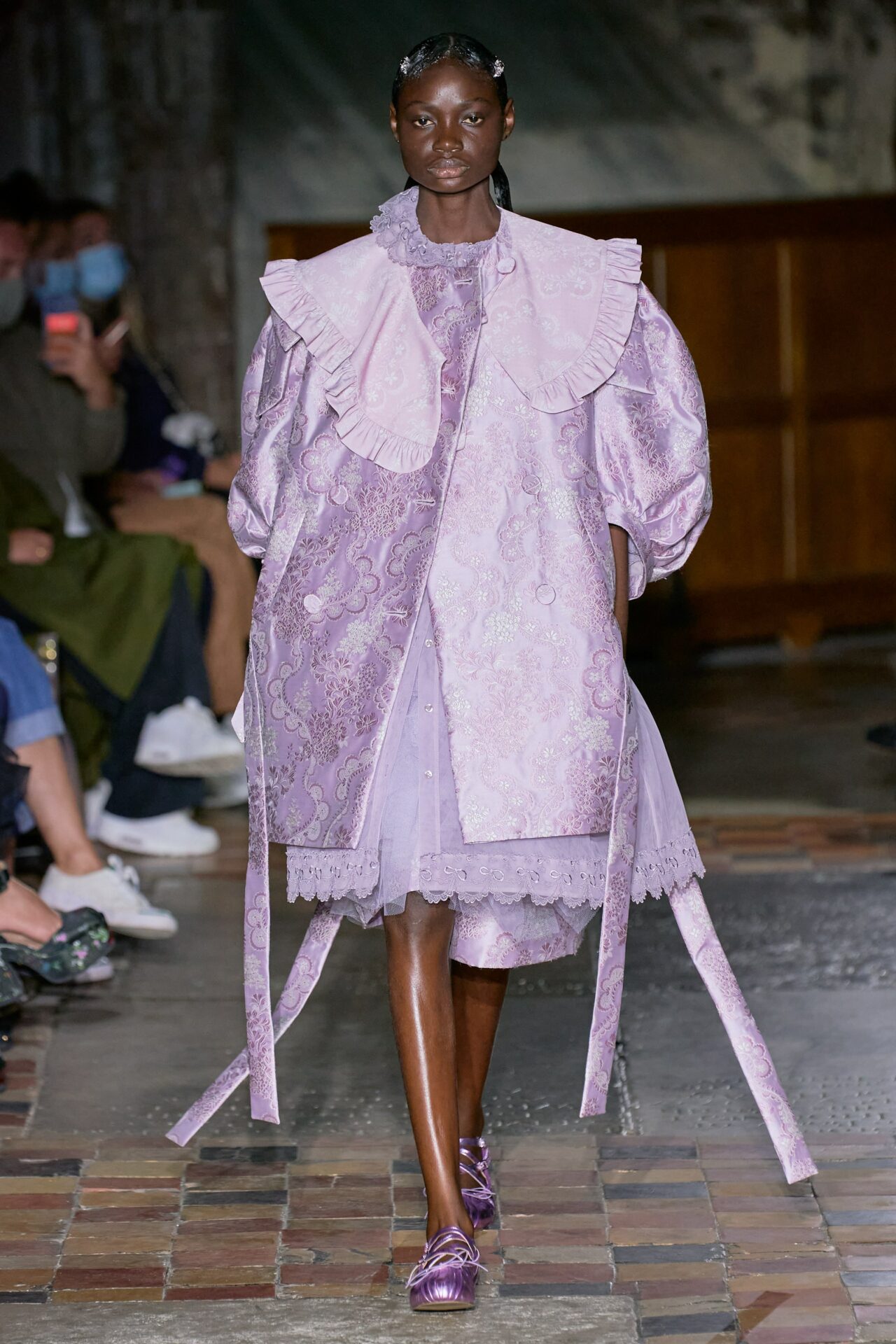 Simon Rocha
There's always a sense of innocence when it comes to a Simone Rocha collection.
The pastel colors, layered tulle, delicate embroidery, puffy sleeves, and satin ribbons that would sweep the floors, all of the details found in our childhood photo album. This time around those memories are not picture perfect, in fact, they're quite disheveled and exaggerated. One by one models walked out in dresses of various lengths. Peek-a-boo cutouts embellished in pearls, mohair cardigans thrown over the shoulders, nylon thigh high boots, elongated sleeves and collars; the collection is quite sensual.
Fashion is often an imitation or reaction to everyday life. It's not always easy finding beauty from our darkest experiences, and Simone Rocha did just that with this collection. Although we cherish those precious moments of childhood, there are memories of complete distress that we can not forget. But we are able to appreciate these dualities of life as we understand how delicate each experience is. It's been a common theme this season to present something more "real", I hope Simone Rocha continues with this relatable narrative.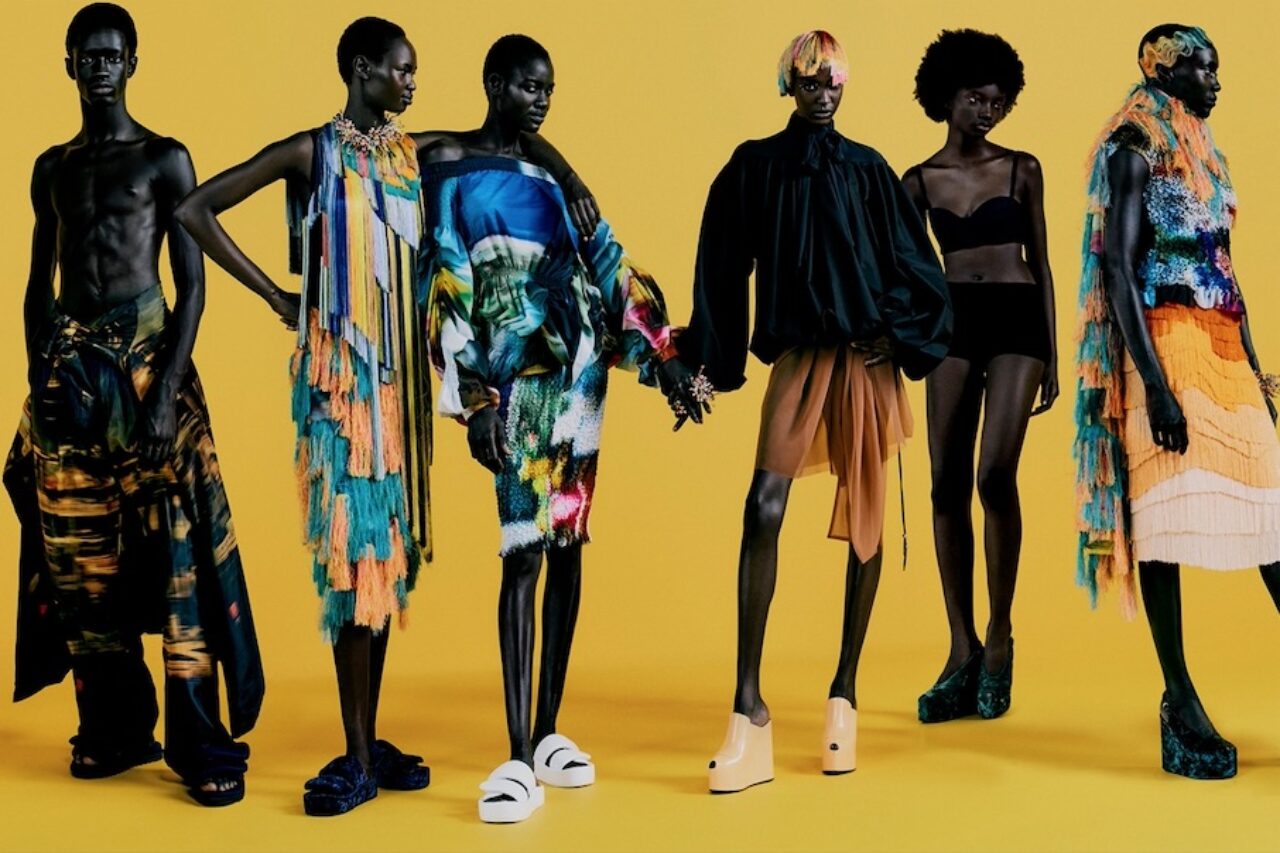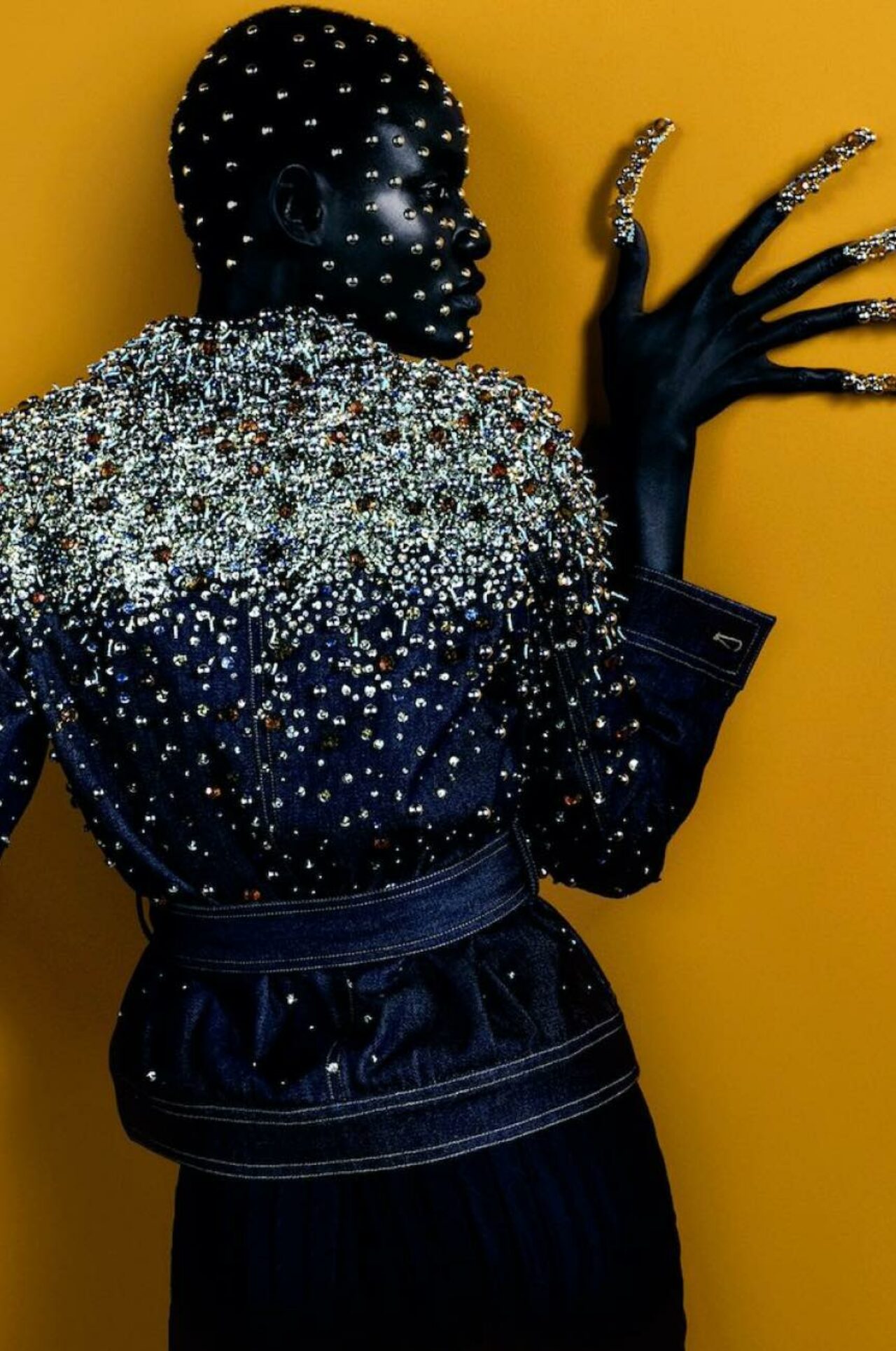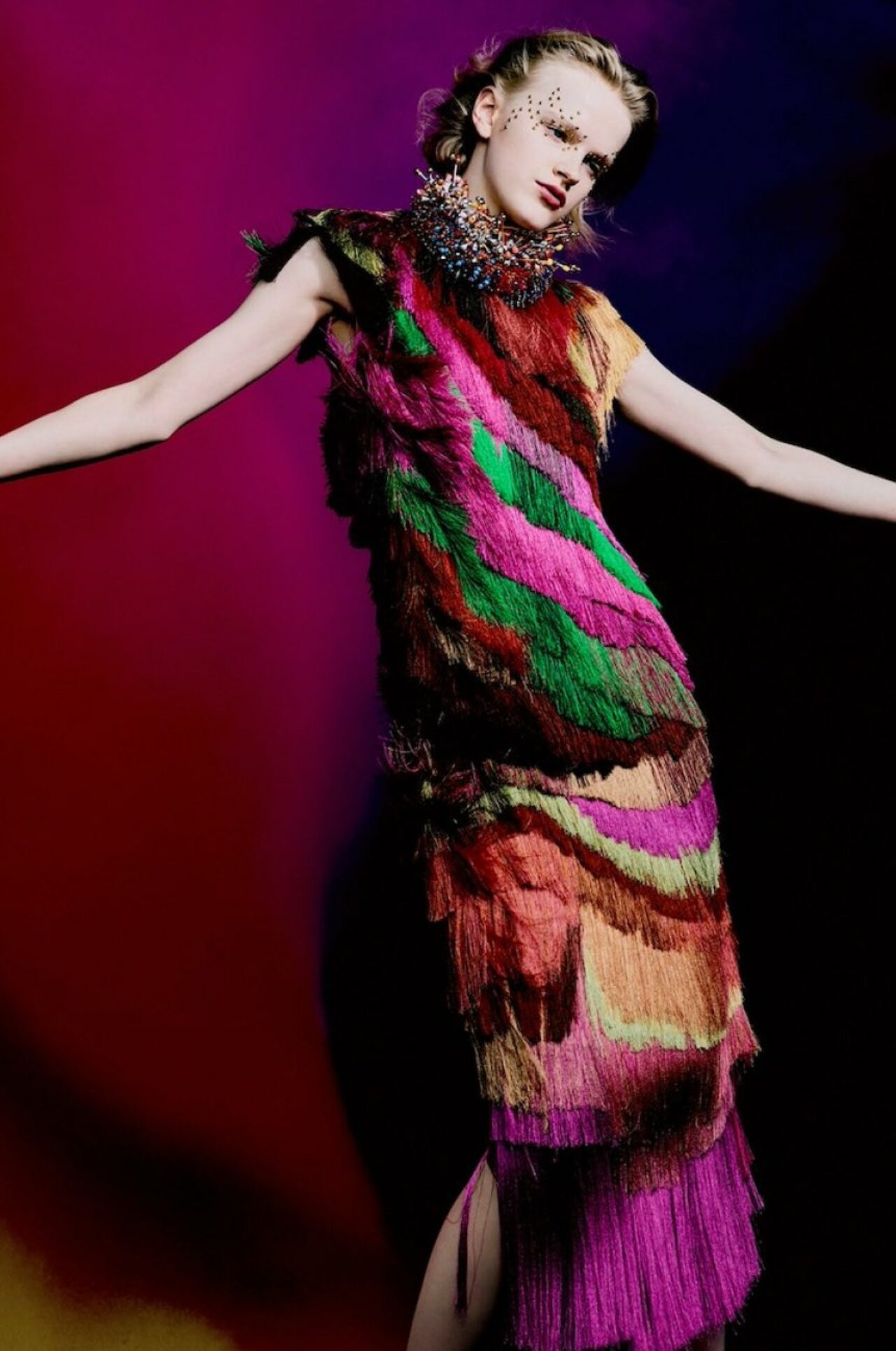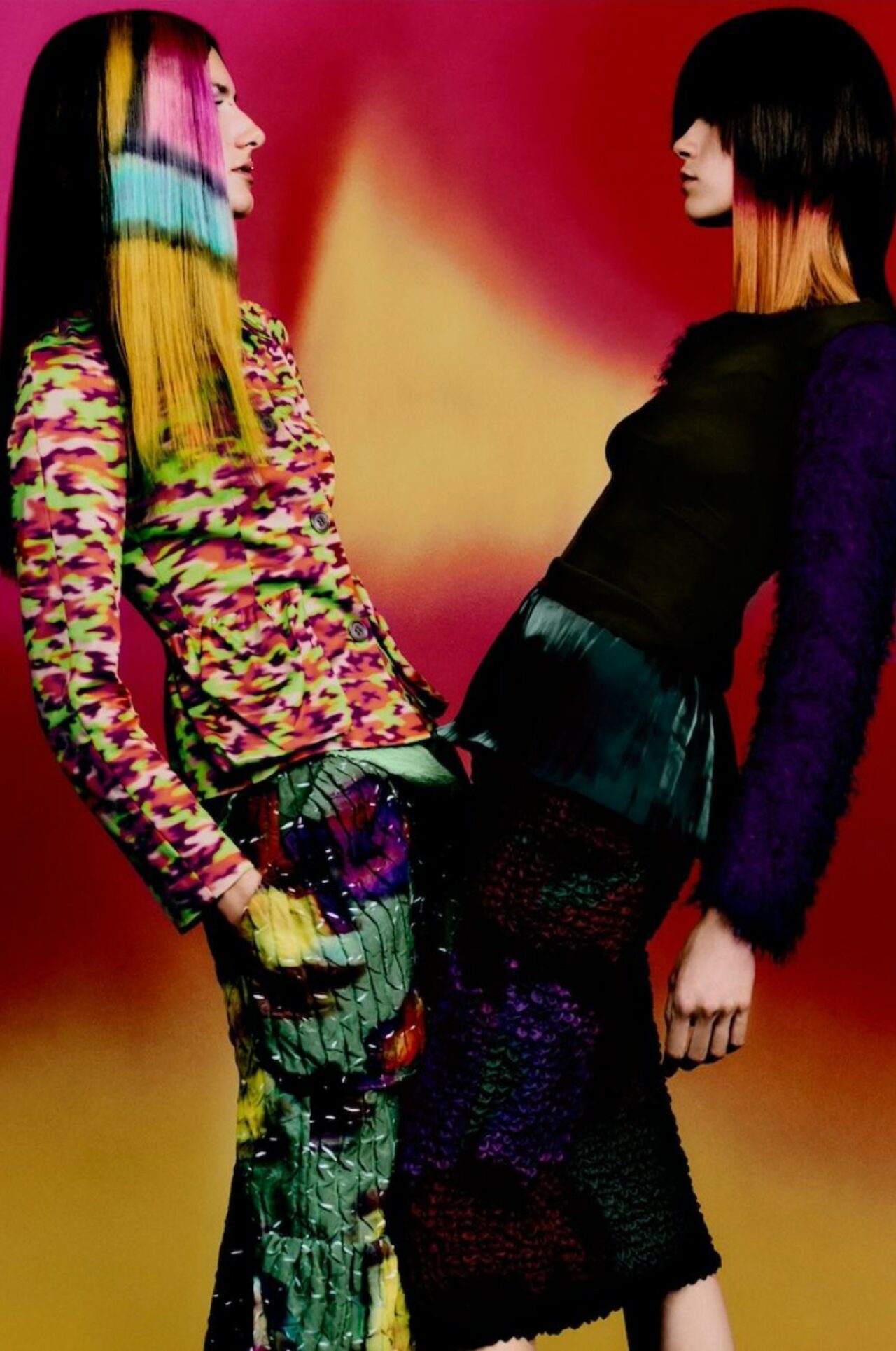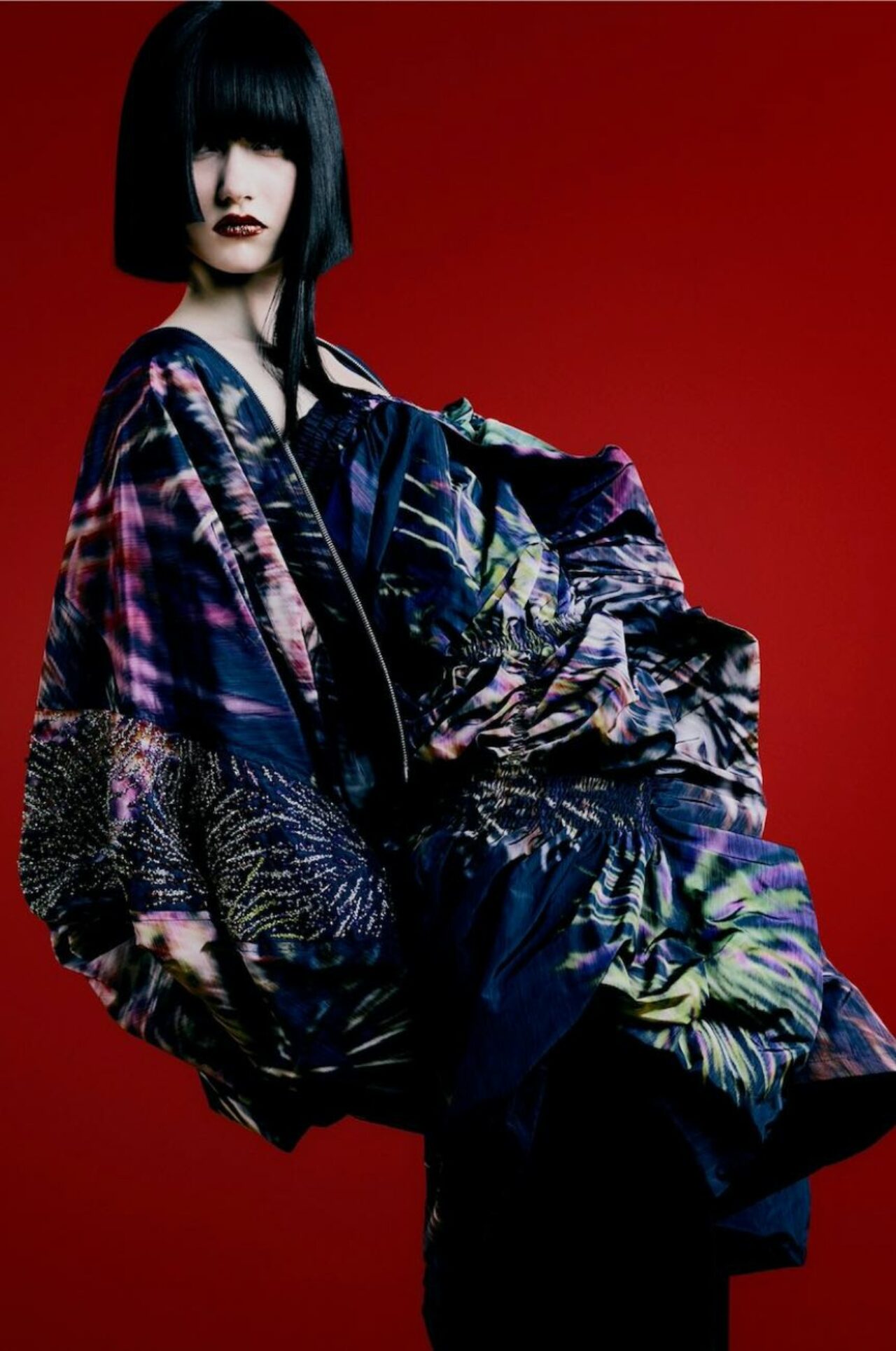 Dries Van Noten
Unlike the other four designers, Dries Van Noten did not bring us all together for a show.
He presented an editorial accompanied by a short film showcasing the clothing in movement. Our desires stem from a sense of freedom, endless opportunities, sharing, and experiencing with others. We got to taste a little bit of everything in this collection. Presenting two extremes of the spectrum: his usual vibrant printed silhouettes, puckering, fringes, ruffles, and embellishments. To the far side of the other end, as simple as a black bralette with matching shorts. This collection offered something for everyone. 
The short film staged models in solo and group shots dancing and posing as though this is all a new experience for them. This past year we've been filled with the uncertainty of what the norm will evolve into. This collection is a reminder that the possibilities are endless. As we wait for things to become more clear, why not just go all out. We've spent enough time in sweatpants and hoodies, it's time we get a little bit more expressive.
Spring/Summer 22 Collections
Photos as credited | Writer: Ciana Mai 
Ciana Mai, Champ Fashion Editor-at-Large,
is a stylist and creative consultant based in Los Angeles.