The Best of Spring/Summer 21
Champ Fashion Editor-at-Large Ciana Mai Selects The Season's Top 5 Ready-to-Wear Collections
Space and time, do we ever have enough? Due to the circumstances of the global pandemic this has been a continuous debate within the fashion industry. Is there enough time between seasons to creatively explore and develop desirable collections? Do we need to be physically present in a space to experience a collection? These questions arose during lockdown as designers began to prepare for their Spring/Summer 2021 collections.
Every season I create a simple criteria to determine how well curated a collection is, for I'm always on the lookout for the next new thing. This season I was looking for three specific conditions. Firstly, I was curious to see where designers would look for inspiration due to the limitations, and if that spark would encourage the designers to take a risk and create for their ideal world or keep it safe and design for the current times. Because time seems to always be slipping from our fingertips, my second condition transpired from questioning if the merging of mens and womens collections would become more prevalent this season. Several brands have made it a tradition to present both as one collection, for it's more cost effective and less time consuming. But will more designers feel inclined to change their ways for the sake of their creative and financial wellbeing or will they stand firm in their old ways? The final condition simply was to see a minimized number of looks per collection, anything less than 35 would be ideal. We can all agree that the fashion industry is rather excessive, so these conditions help me to decipher those who choose to be creatively boundless despite the many limitations they might've faced and those who would rather adapt to the possible new norm.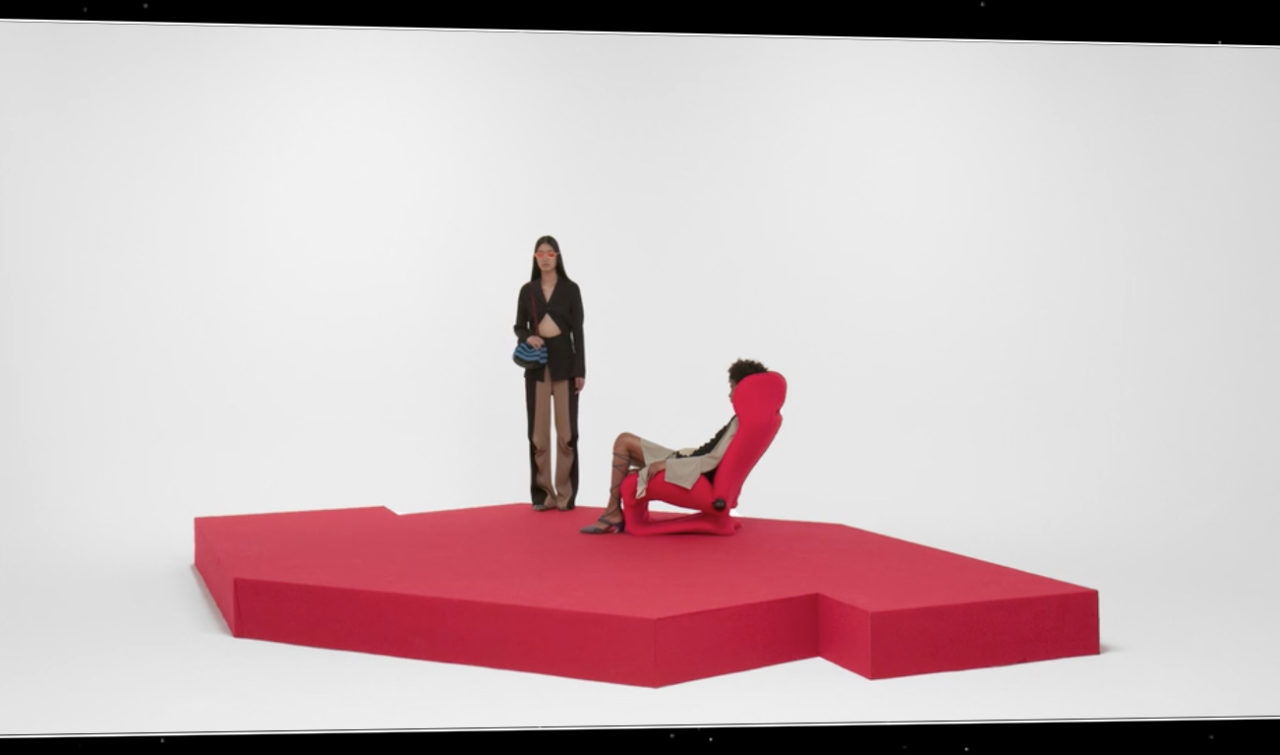 Kiko Kostadinov
Laura and Deanna Fanning of Kiko Kostadinov's womenswear, presented this 2021 Spring/Summer collection with a short film. Four women were found navigating their way around a small red platform. It's that feeling of getting "all dressed up with nowhere to go". Which can be rather relatable for most of us who chose not to sit in a baggy t-shirt during quarantine. Despite the influence of sportswear attire, the sisters stayed true to their aesthetic by offering timeless silhouettes that displayed their mastery in knitting. The puckering of the knitwear, the braided trims, and the layering of the angular shapes are all details that left the collection breathtaking. 
Kiko Kostadinov always seems to make it to my top five because him and the Fanning sisters seem to have created a world that they've simply invited us to explore. There's a beautiful balance of referencing the past and merging it with the imagination of the foreseeable future. This collection was a great example of designing for the current times but not allowing it to disrupt the creative process. I would love to eventually see the merging of mens and womens presentations. Laura and Deanna Fanning used a very similar color palette to Kiko Kostadinov's spring menswear collection. I think the collections would be significantly striking with their work presented together.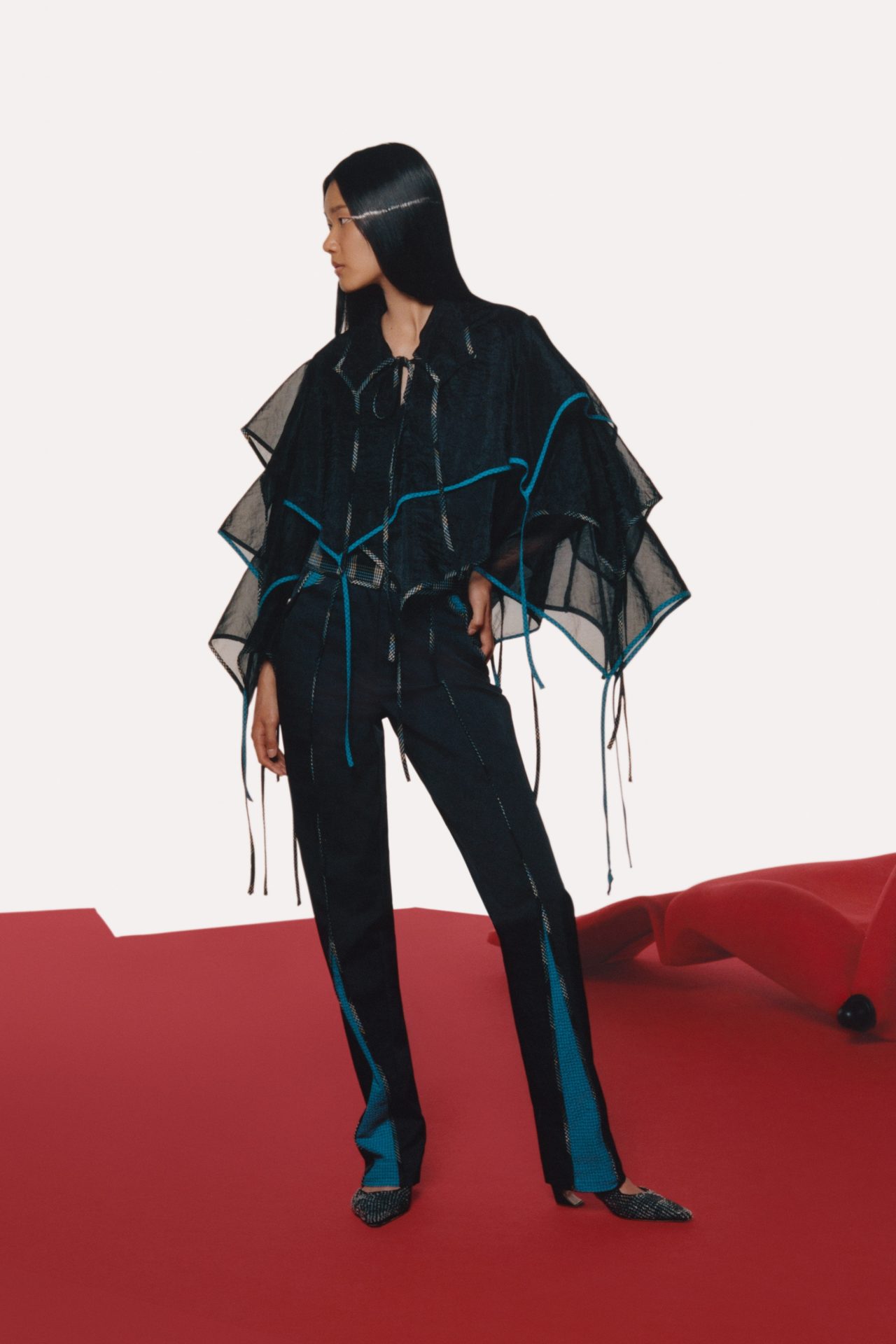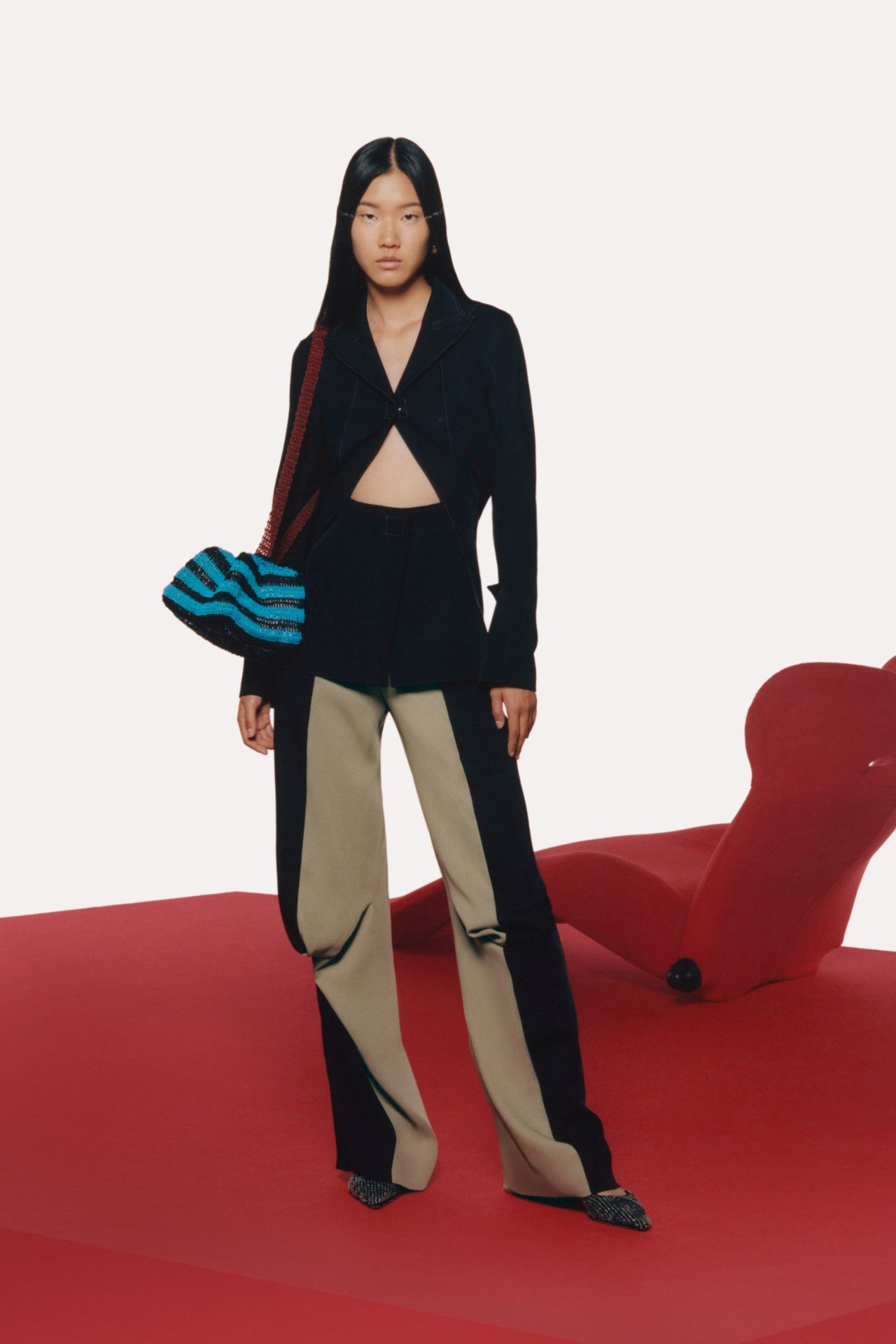 Robert Wun
London-based designer Robert Wun, once again showcased his love for nature, but this time in a way we've never seen before. Robert Wun has been experimenting with silhouettes inspired by orchids since his 2019 Spring/Summer collection.
This season we were in for a treat, for his inspiration took a shift. The collection consisted of twenty looks, and fourteen of those were inspired by lilies. Several looks involved straps manipulated into the shape of lily petals. While other silhouettes were sculpted using a folding technique to emphasize the shape of the lily petal, or involved a peplum. The way the petals fall against the body could be interpreted as armor. His ability to take something as delicate as a flower and create pieces that depict strength is quite impressive. The other six looks were inspired by birds, for he used pleats to embody the wings. This collection displayed Robert Wun's skill of meeting imagination and material manipulation in such an effortless way.
He's here on my top five because I truly admire how Robert Wun chose to stay true to his way of storytelling and present a collection that was rather memorable. He didn't deviate from his aesthetic or offer less, but almost challenged himself to explore his abilities and create what he's never done before.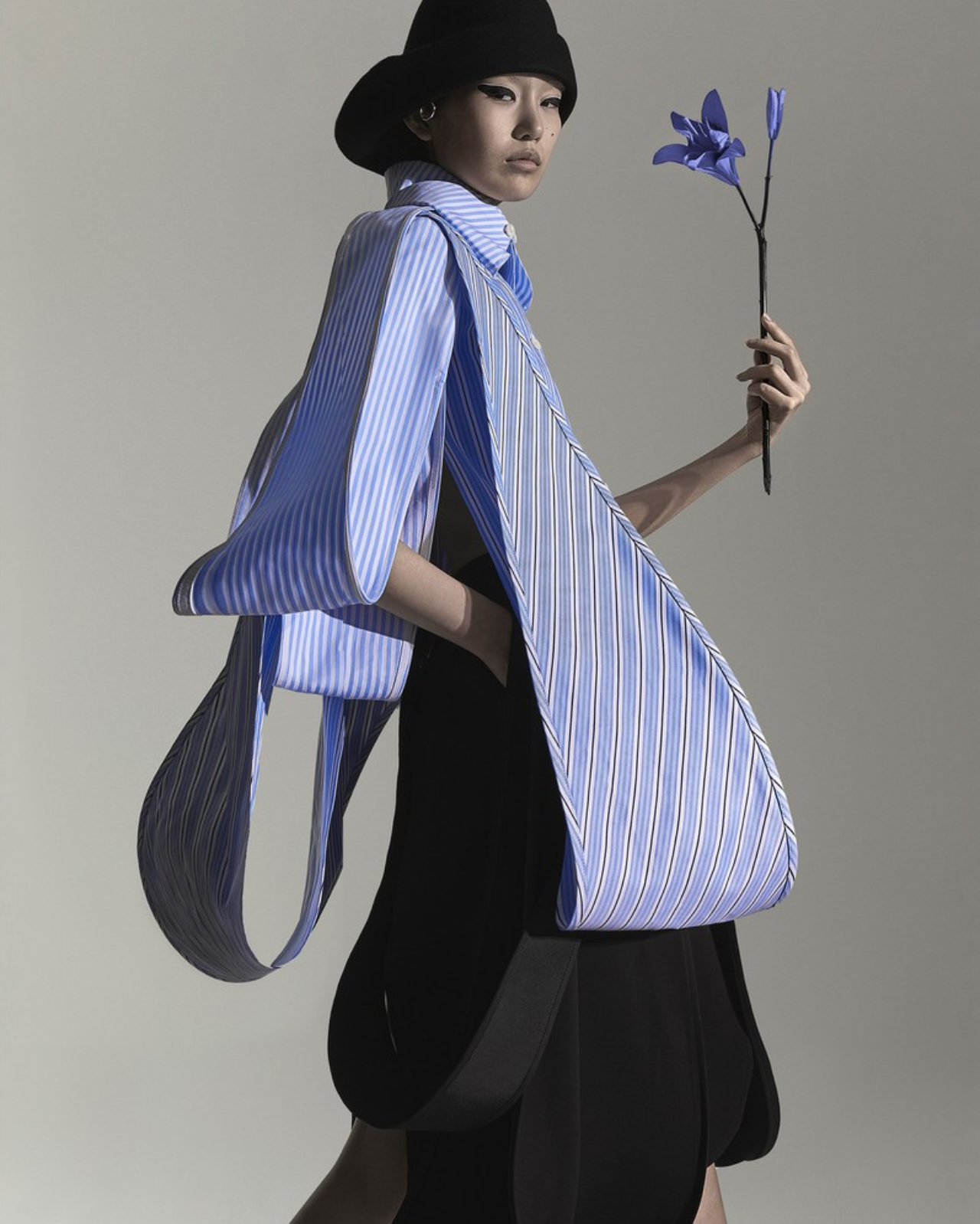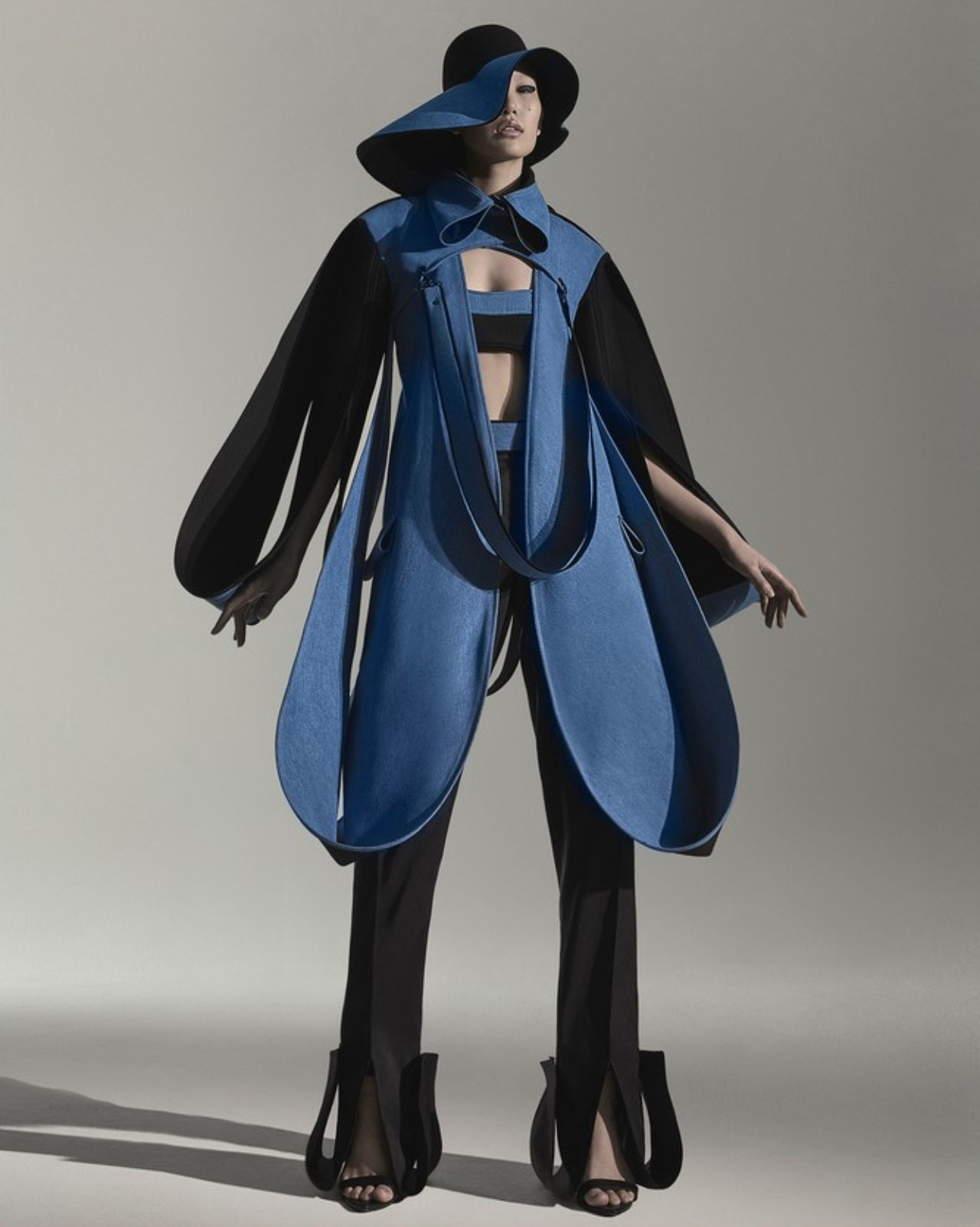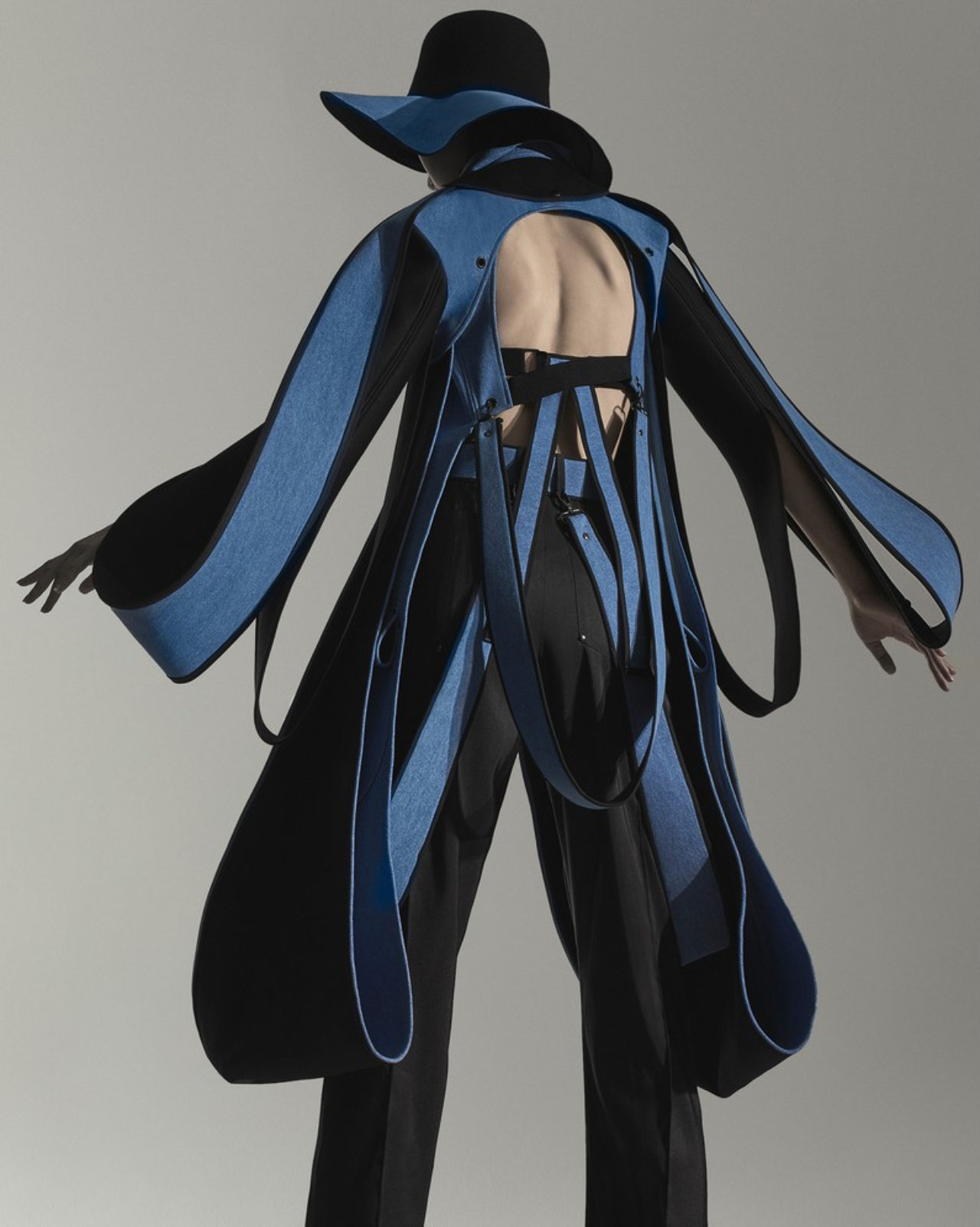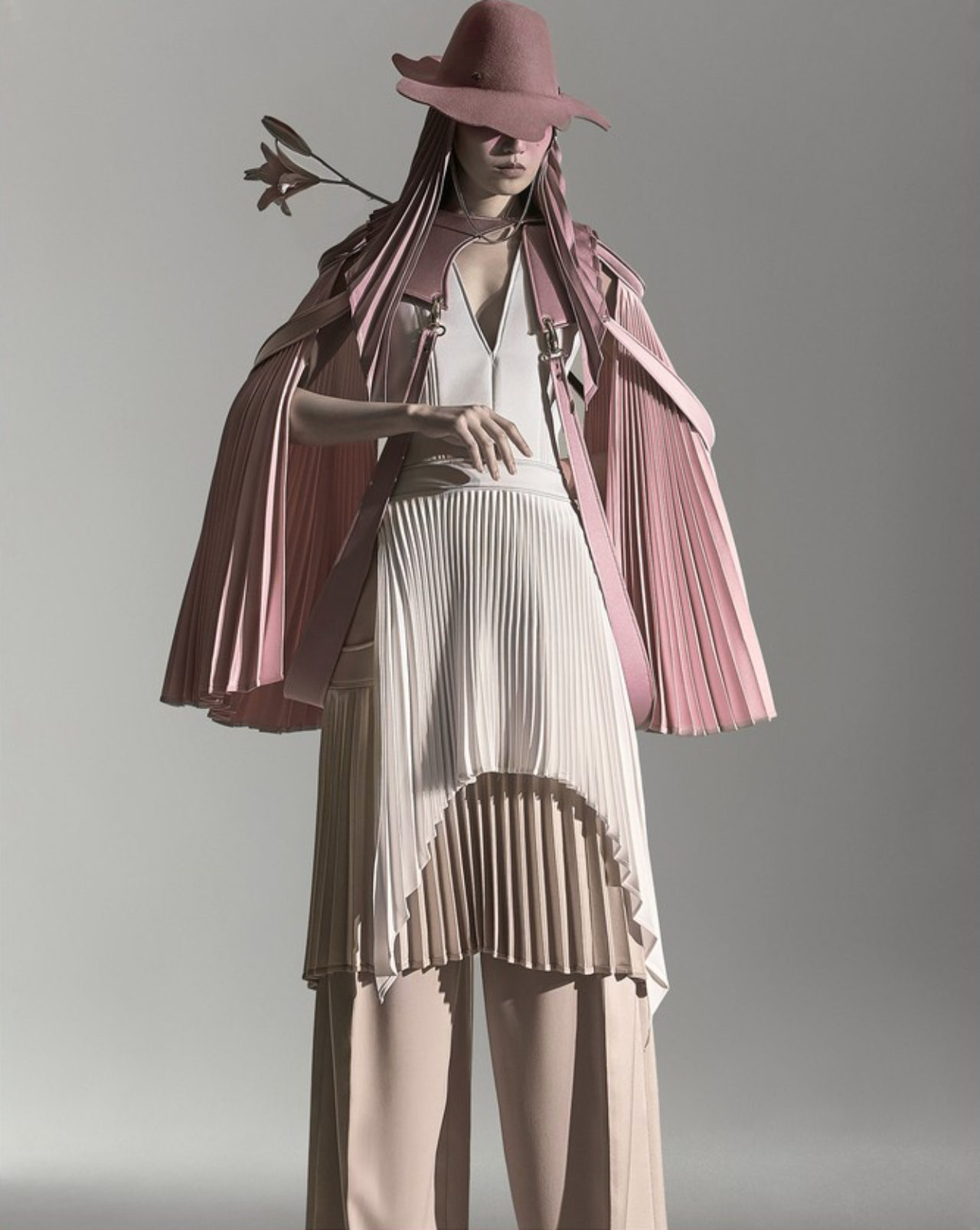 Martine Rose
The word sexy is a rather subjective term. It's a term that's very rarely used to describe menswear, but Martine Rose might be the one to change that.
Despite her setting being staged in a space for webcam boys, her 2021 Spring/Summer collection offered quite a twist to your typical business and sportswear attire. Garter belts, camisoles, laced detailed shirtings, and robe inspired jackets, all once seen as specifically for the bedroom can now transition into a look for a game of football. This collection encourages sexual expression within menswears. Hopefully something we see more of in the future. Martine Rose checked off all of the conditions on my criteria and still managed to provide a new perspective.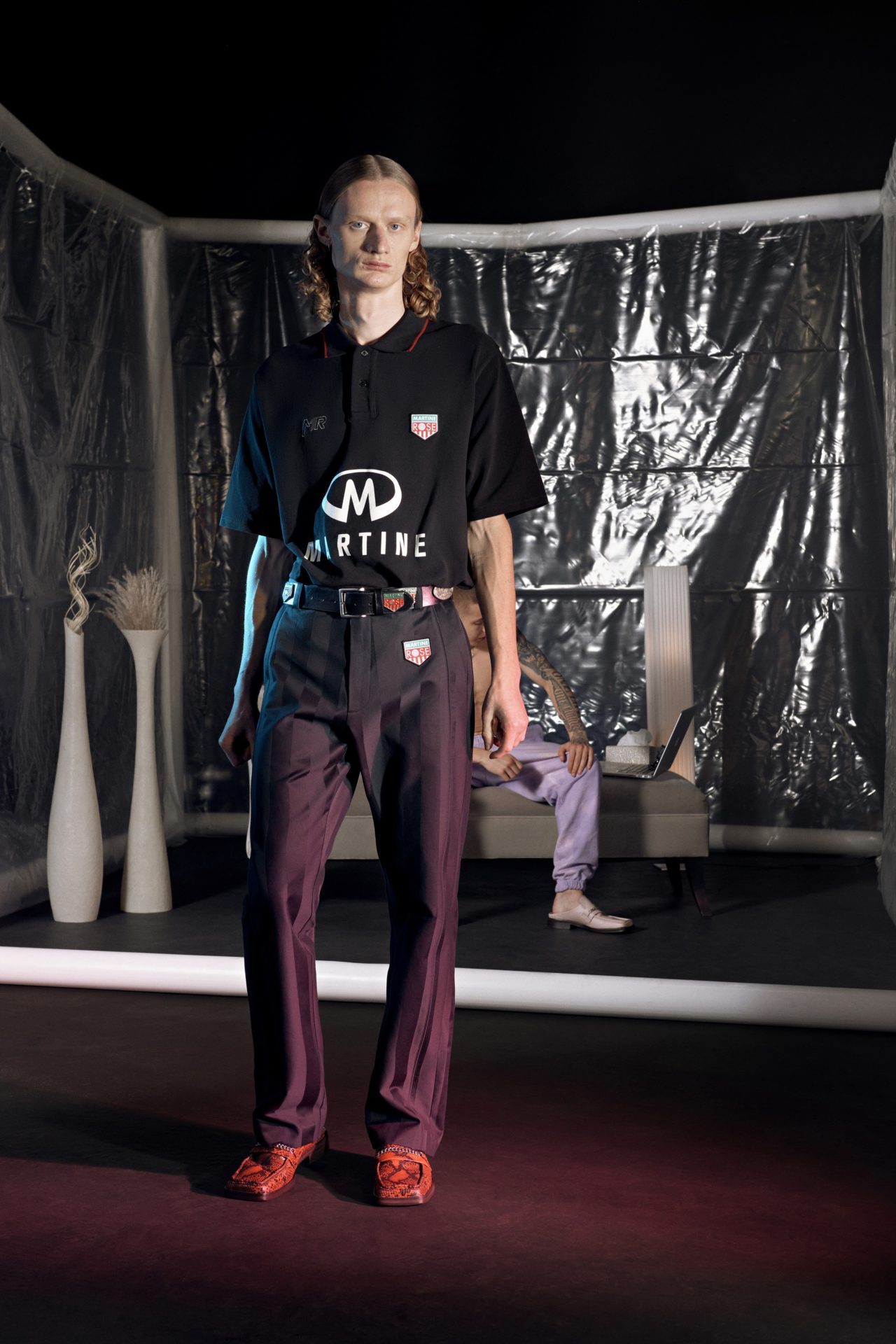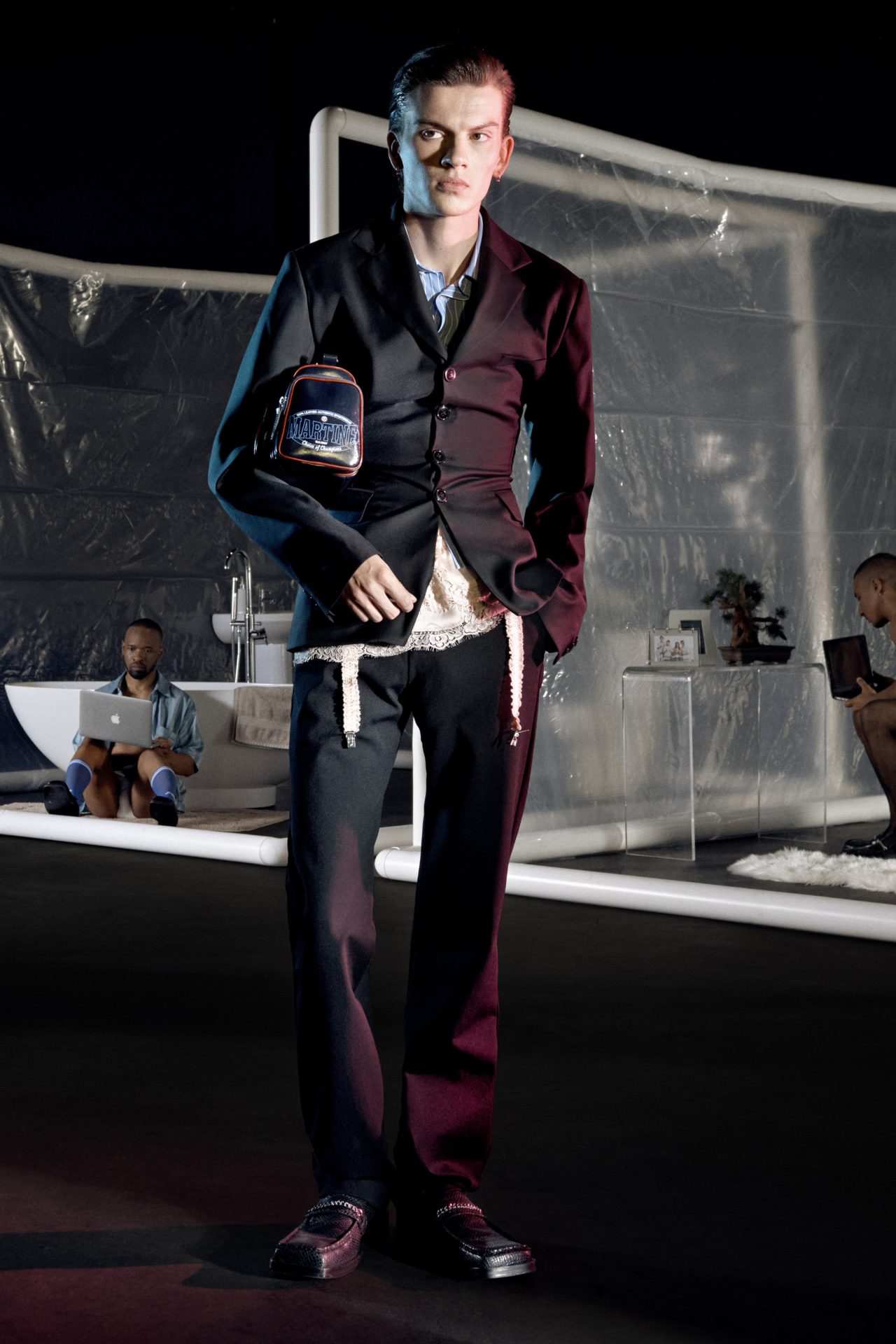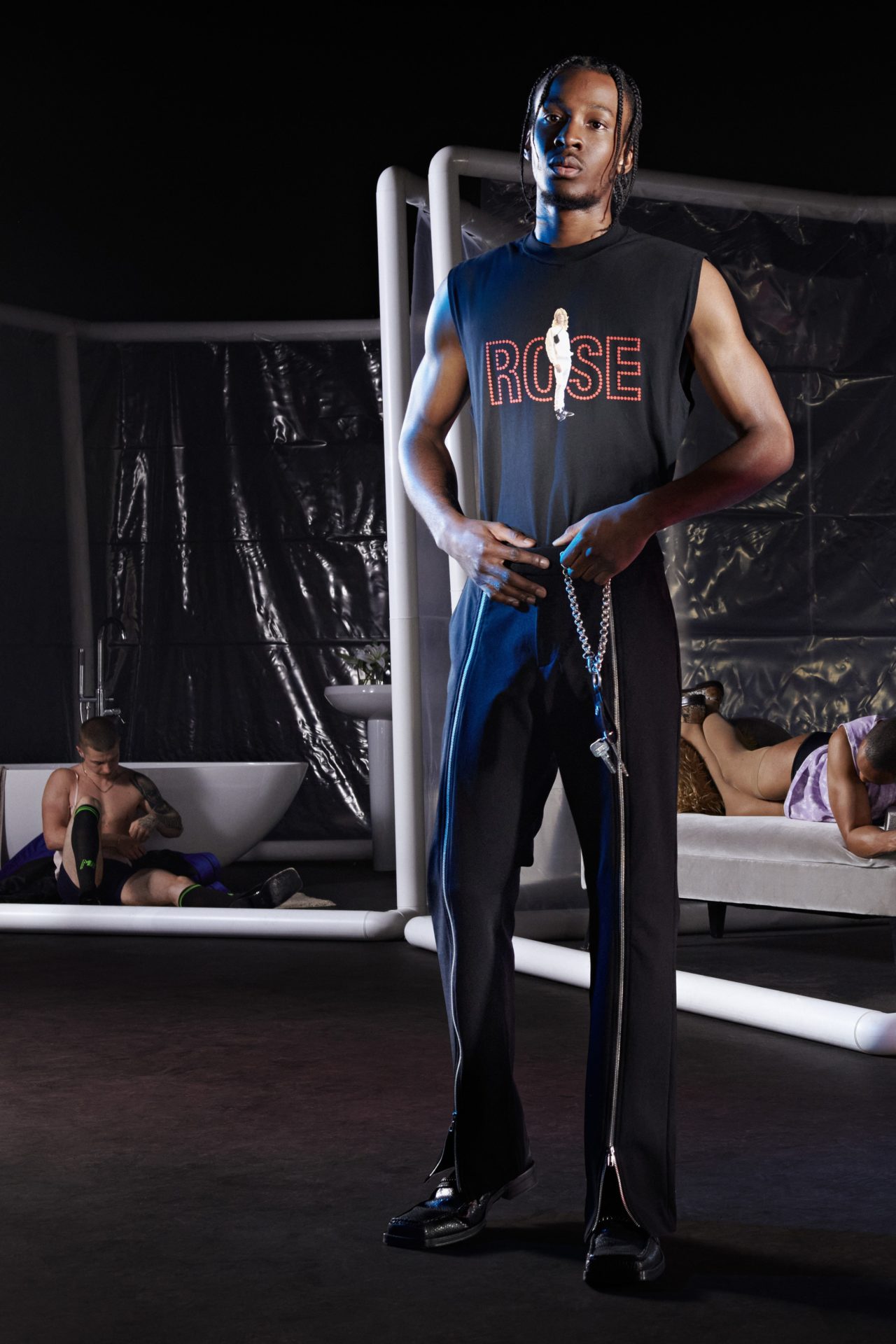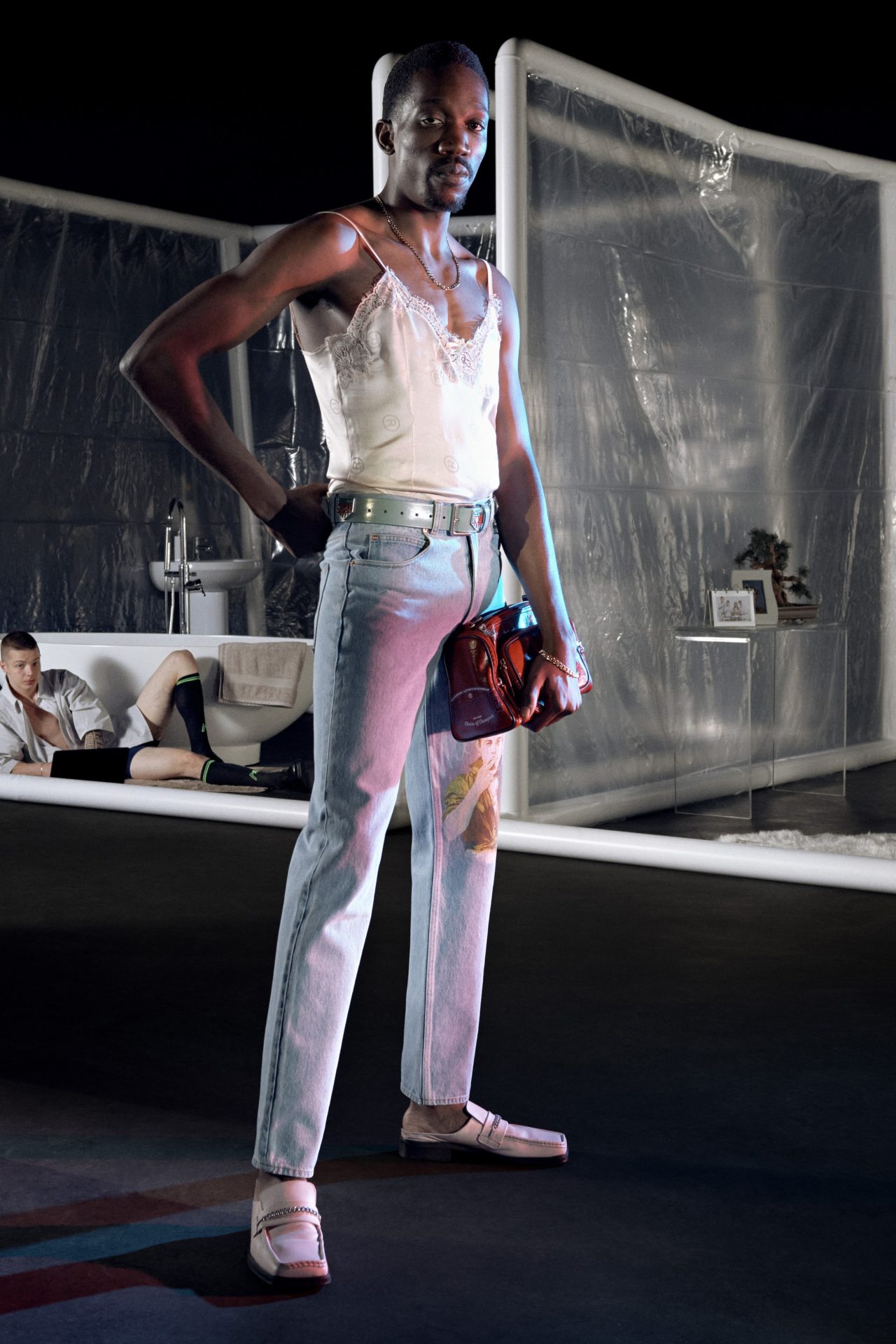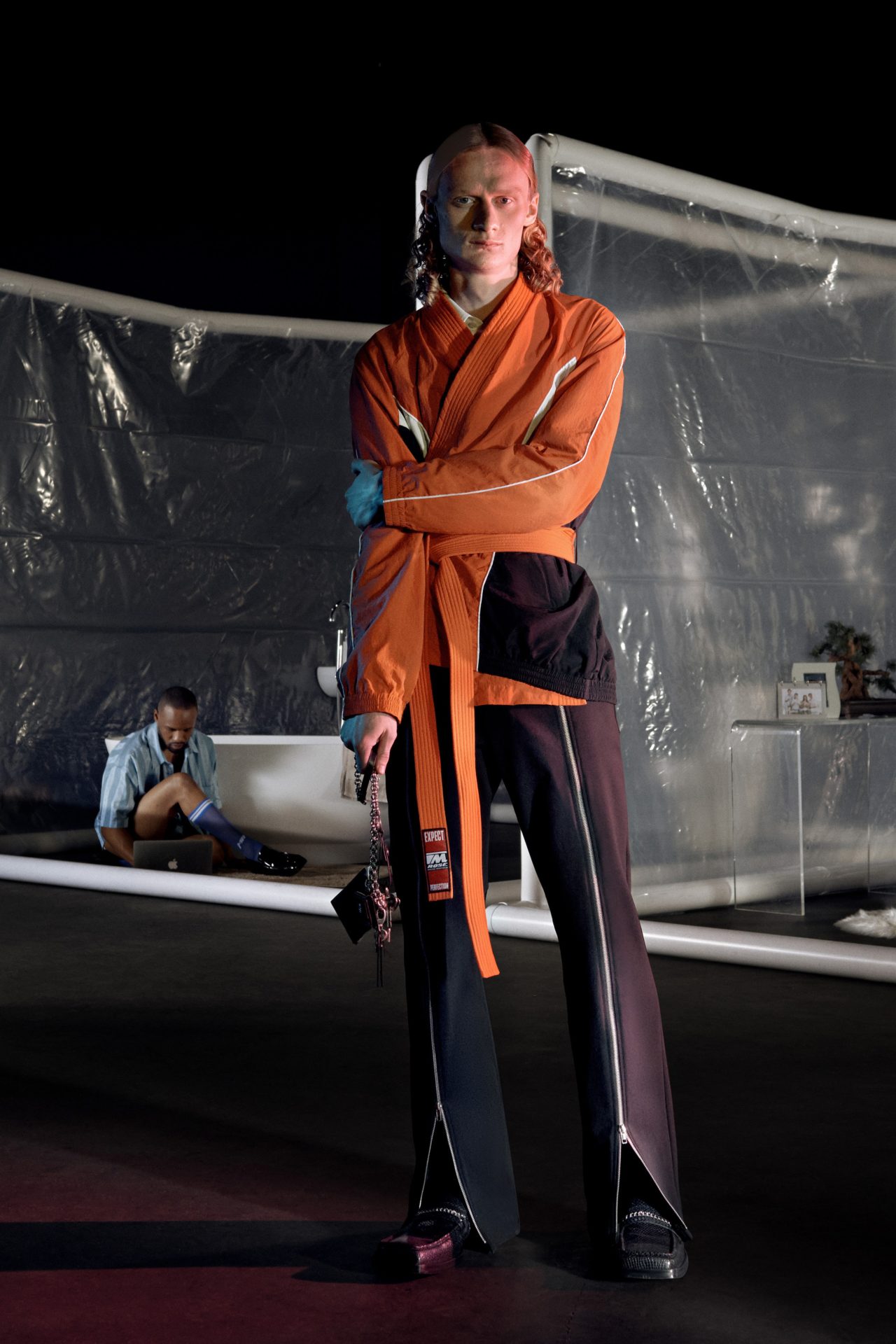 Richard Malone
Richard Malone's creation simply embodies the definition of luxury. From the beautiful crushed velvet, to the warmth of the earth tones, to the way the garments were draped with such precision, there's something rather timeless about the luxurious pieces Richard Malone presented this season. The model stands tall as the dresses fit her like a sculpted art piece. Although it is clothing, Richard Malone undoubtedly left us with artwork.
There's a specific woman Richard Malone designs for, and he knows her very well. His intentions seem to lean towards comfort, but this collection doesn't steer away from what's expected of him. It left me speechless as it offered everything I could've wished for. I'm hoping next time Richard Malone will explore other modes of presentation. Editorials are always beautiful, but this new way of storytelling through short films would be a great way to see how he creates a world specifically for his clothing.
Balmain
The return of the pagoda shoulders! A silhouette invented by Pierre Cardin back in the late 1970's, which seems to make its appearance down the runway quite often now. Despite the trend, Olivier Rousteing of Balmain made it a mission to take this silhouette and incorporate it in as many different styles as possible. Let's just say the pagoda shoulder is very versatile. From neon and grey suiting, to candian tuxedos, to leather blazers, and swarovski crystals blouses. You name it, and it was probably there. 
At the beginning of the show, six models strutted down the runway in black and grey monogram looks, as the voice of Pierre Balmain explains what's considered young and sexy in the background. The monologue seemed to inspire Olivier Rousteing as the show continues and presents a trend that might be considered outdated but redefined in a way that embraces that young and sexy essence that fashion continues to offer.
Although, Balmain did not check off all of the conditions of my criteria and produced a ridiculous number of looks. I wouldn't have enjoyed the collection with any other changes. His ability to present both mens and womens in one collection, and it consisted primarily of one silhouette is rather impressive. The collection wasn't as extravagant as most of Olivier Rousteing's collections. But that was quite refreshing to see.
 Spring/Summer 21 Collections
Photos as credited | Writer: Ciana Mai 
Ciana Mai, Champ Fashion Editor-at-Large, is a stylist and creative consultant based in Chicago.

Previously working with the renowned Notre store team, she has recently founded her own creative consulting agency Consulting___Group.