SATOSHI KONDO'S ISSEY MIYAKE SS22
"Down Below in the Deep, Thrives a World full of Life, Vivid and Beautiful."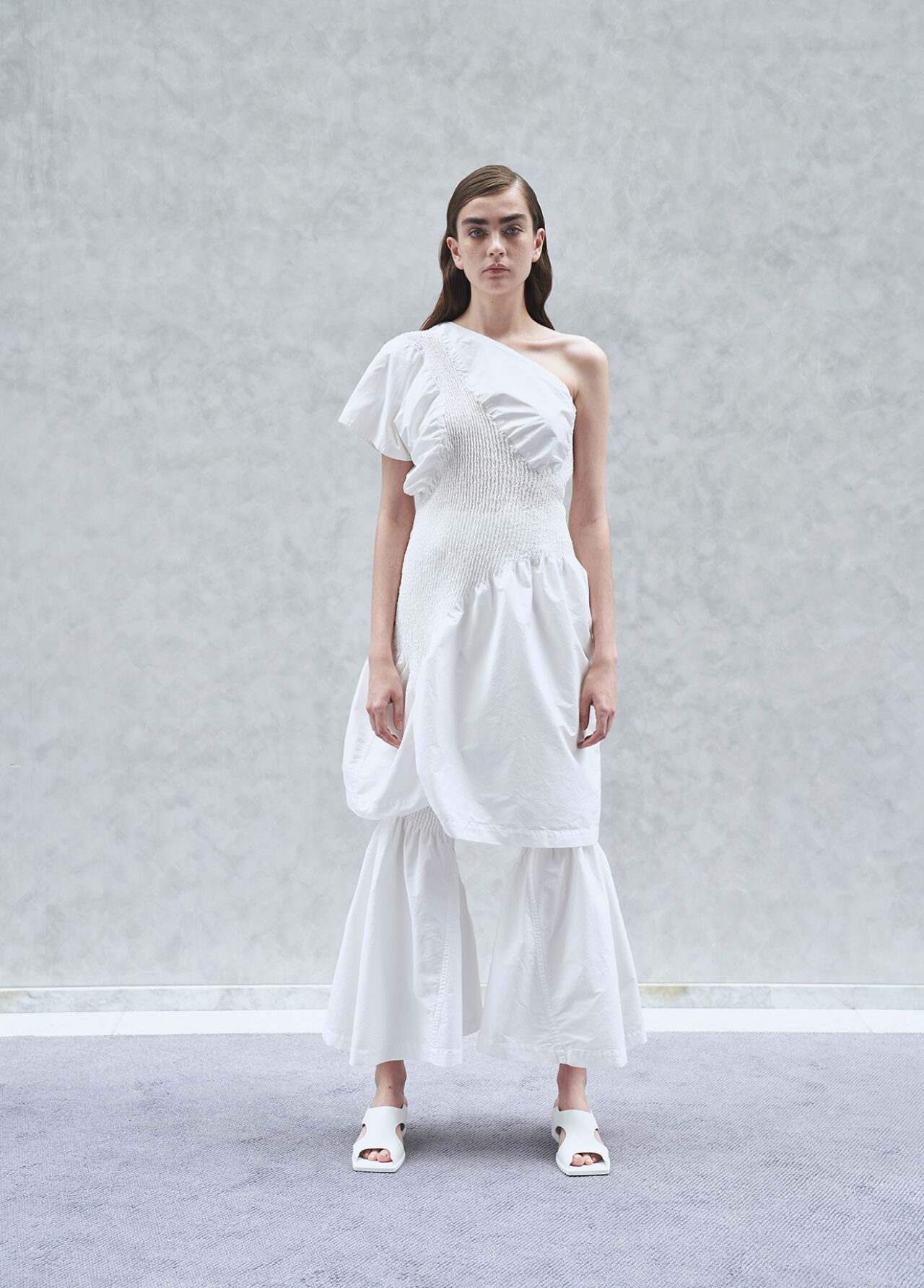 With each of ISSEY MIYAKE designer Satoshi Kondo's collections, expected a highly-considered technical output with an inherent poetic expression found within each individual garment. Kondo's designs driven on intent to heighten feelings and connection, are led by a storytelling both in his conceptual approach and also through the fabrics both technically and traditionally made by craftsmen. 
When unpacking Kondo's ISSEY MIYAKE SPRING SUMMER 22 titled, "A Voyage in Descent", it immediately strikes up thoughts of travel. Yet it is through Kondo's accompanying poem for the collection that reveals his intention of reflecting the feeling of delving into the unknown and the all-encompassing emotions that accompany through the series of depths — serenity, tranquility, elation — all that appear when making new discoveries. 
Dissected into seven categories — Silence, Carved, Swimming, Link Rings, Fluidity Loop, Swimming Hue, Wavelet — the multi-dimensional textile techniques, textures and colours paint a vibrant world filled with optimism and the joy of unearthing new plains. Ripples are a particular key feature throughout the collection, intended to uplift and inspire. As is the ongoing use of recycled polyester yarns and fibres.
Through Link Rinks, the visual lightness of the pleated garments presents a dynamism that fold easily into a circular pleated compact form, yet generate a new dimensionality when worn on the body. The asymmetrical form of a white Wavelet dress not only creates a visual lightness akin to a cumulus cloud, but a stunning intricacy of ripples made by contracting yarns through the dyeing process.
In Silence, the garments drape over the body with ease and sophistication with bold and unique patterns made by Kyoto-craftspeople utilising the hikizome dyeing technique. They note, "Patterns are drawn onto damp fabric with brushes and paint sprayers, continuing to change until the fabric is dry as the dye solutions continue to seep in and develop."
Kondo's organic, fluid and floating forms found in dresses and skirts are further paired with tailored silhouettes in Carved presenting a juxtaposition of stoic shirts, trousers and light jackets carved in their curvatures to present the wearer's waistline. Notably, these are also made from woven washi paper and biodegradable lamé fibres.
With a harmonious grouping of muted colours and tones in the first half of the collection that could be visualised as Kondo's original melody beyond any pitch and rhythm, the collection's second half presents a vibrant vitality familiar with the brand's joyful approach to fashion — find jovial colour-blocked garments in fuchsia, cerulean, lavender and mustard yellow in Swimming Hue. 
Kondo's collection inspires freedom in new discoveries, as he notes in his poem's extract, "guided by the light from above, yield to the sway to, flow with currents…. Down below in the deep, thrives a world full of life, vivid and beautiful."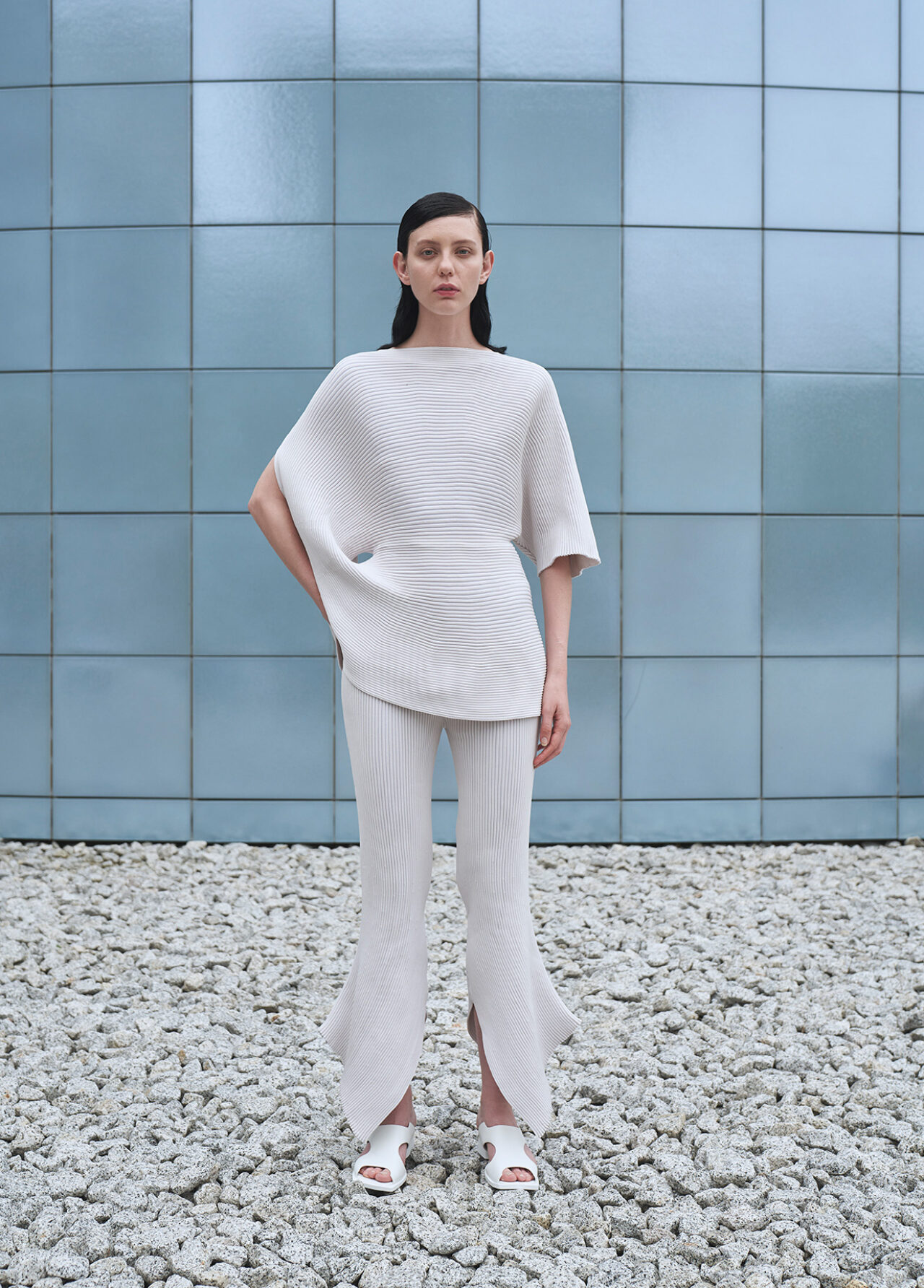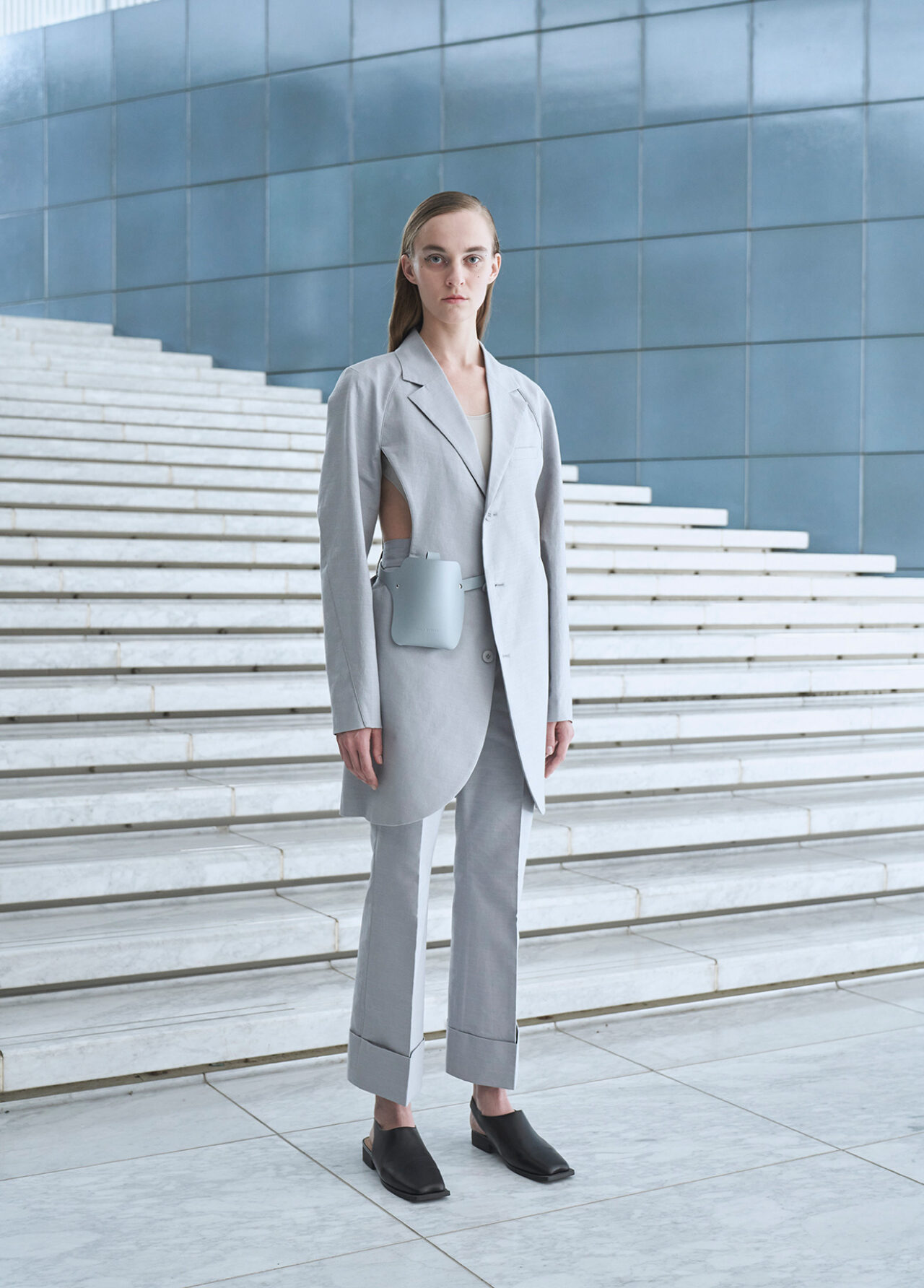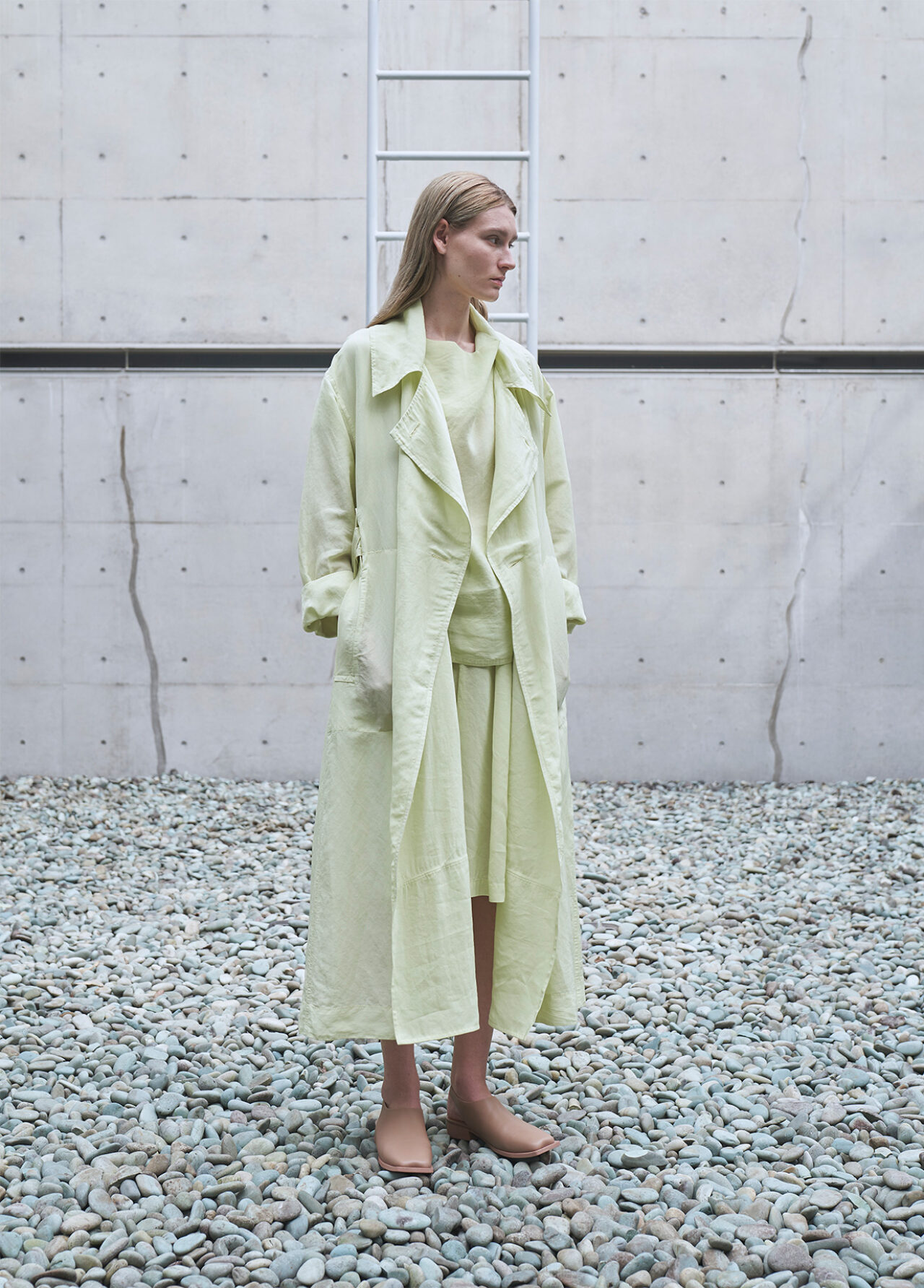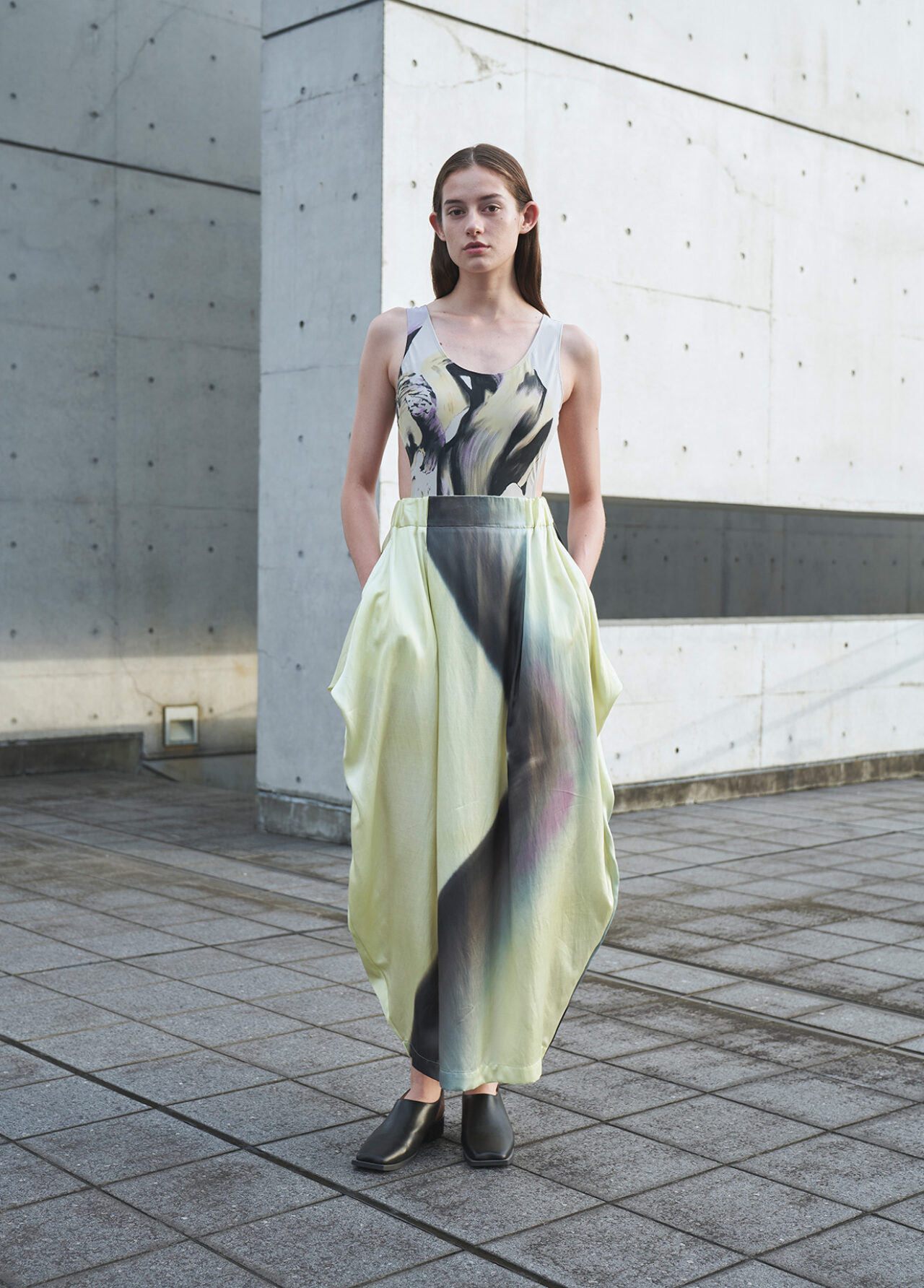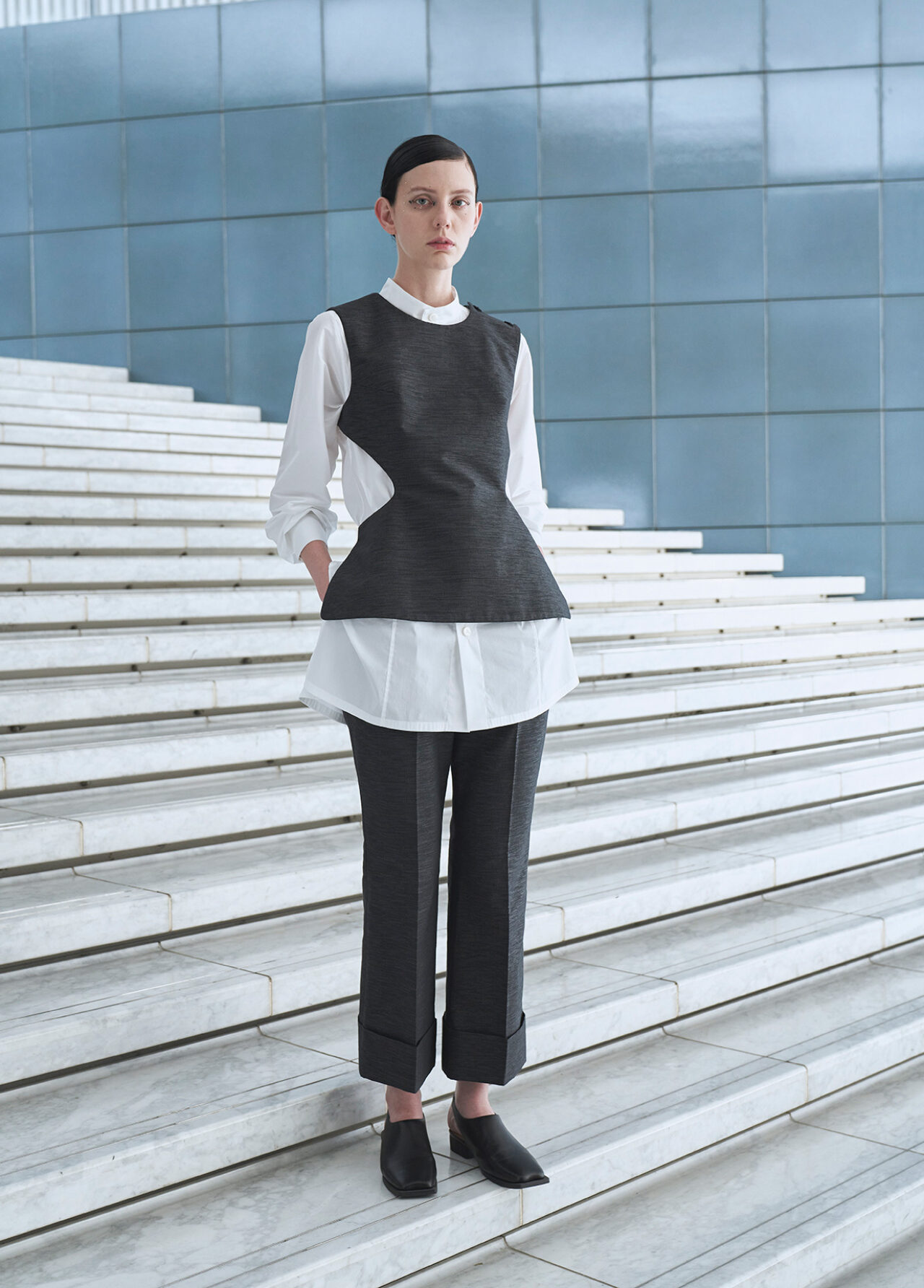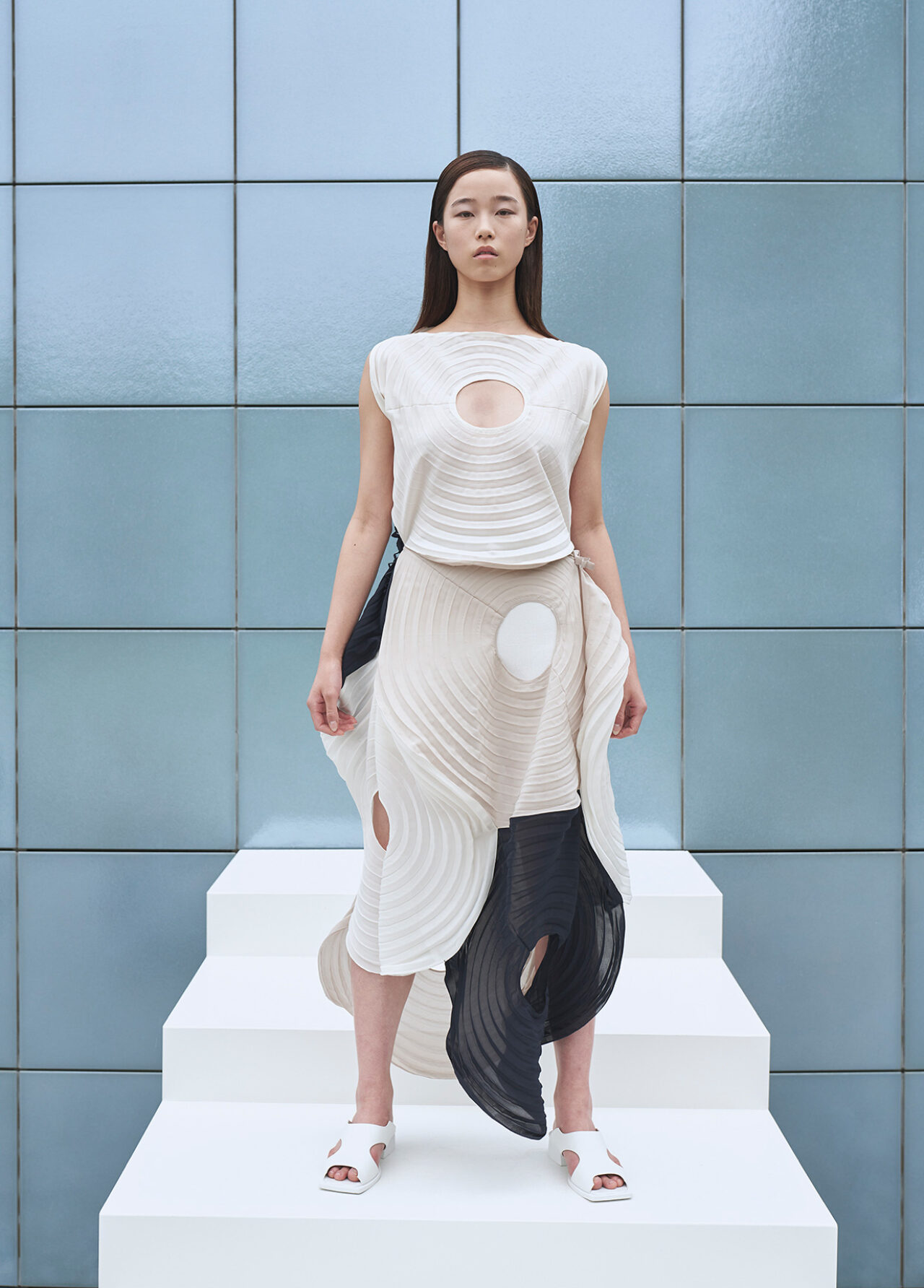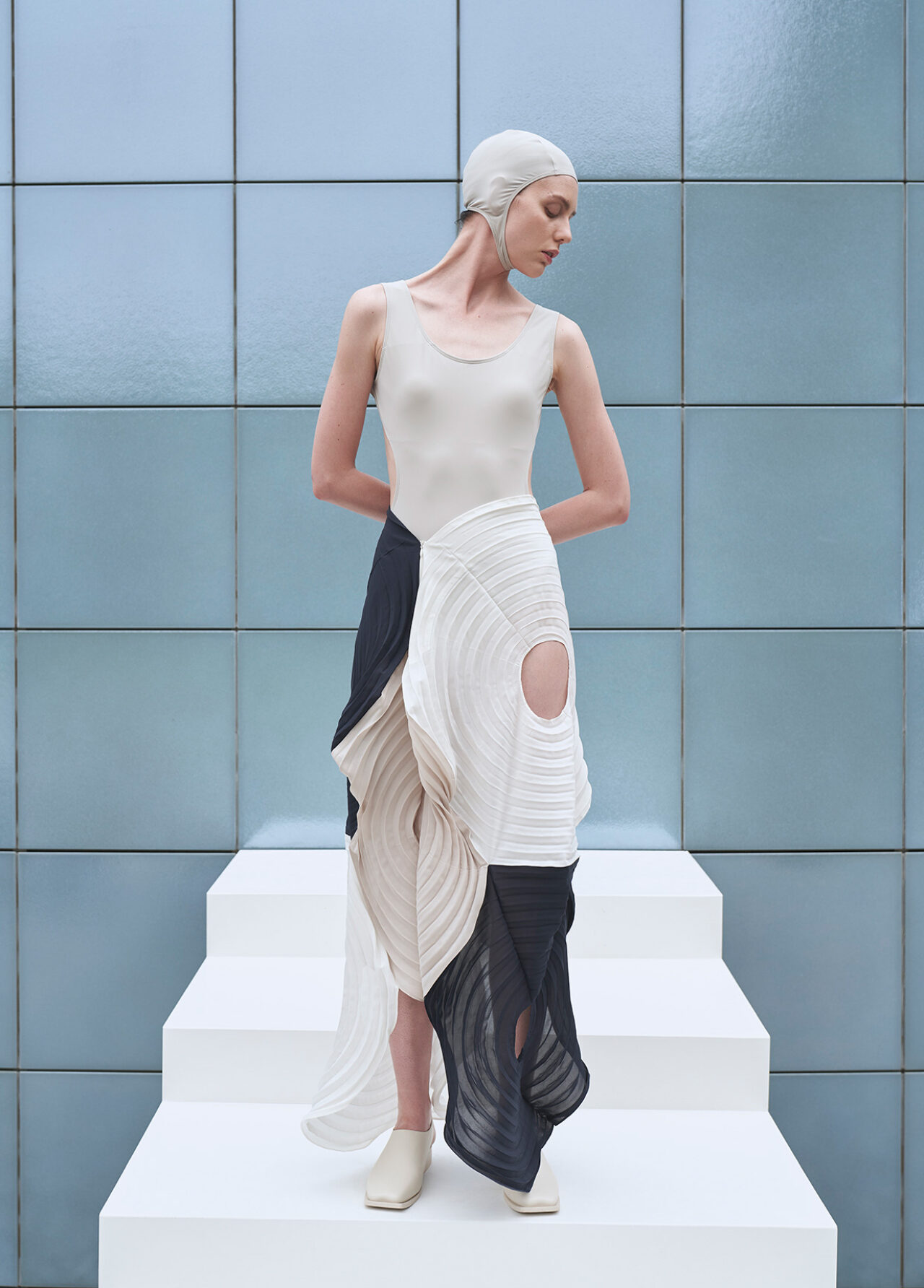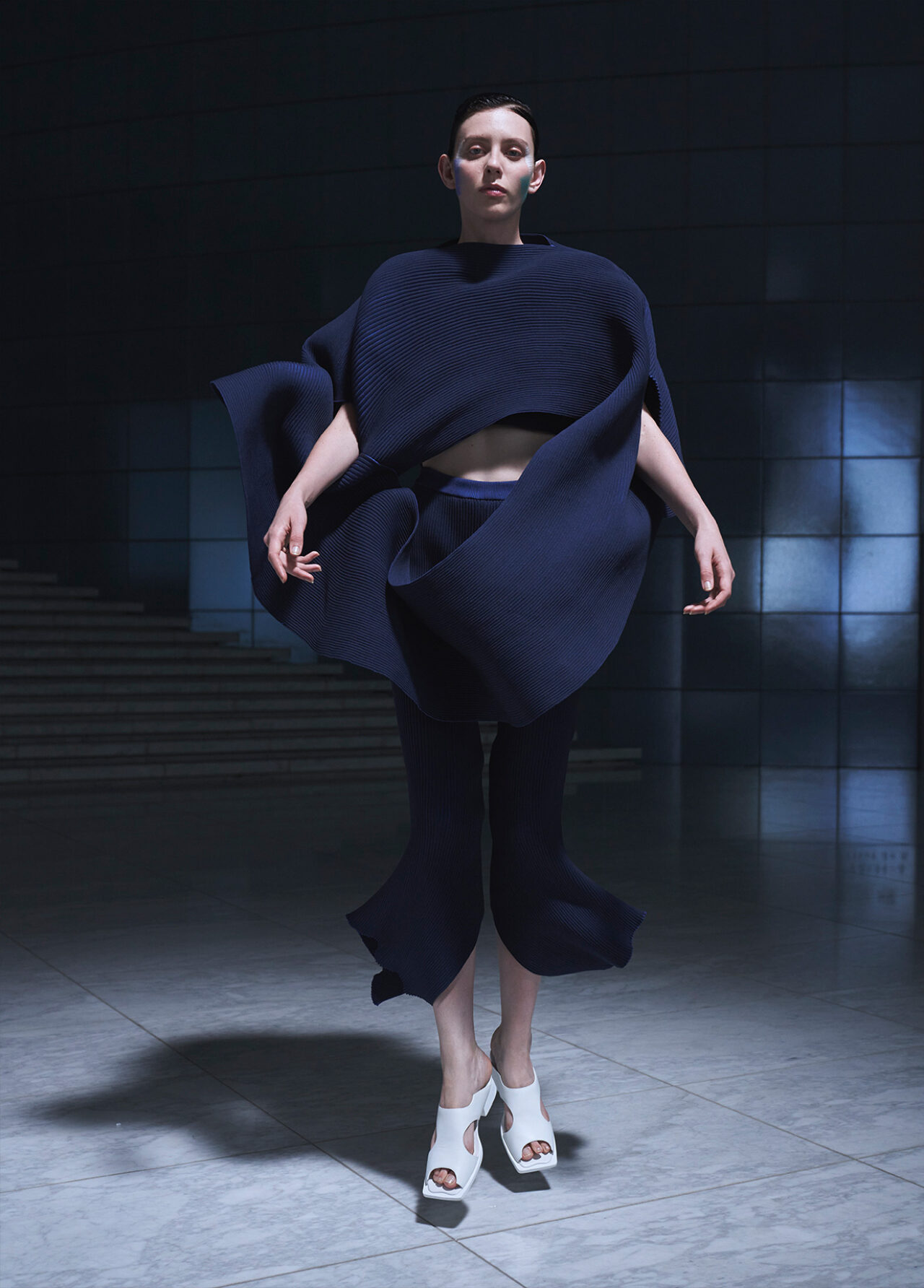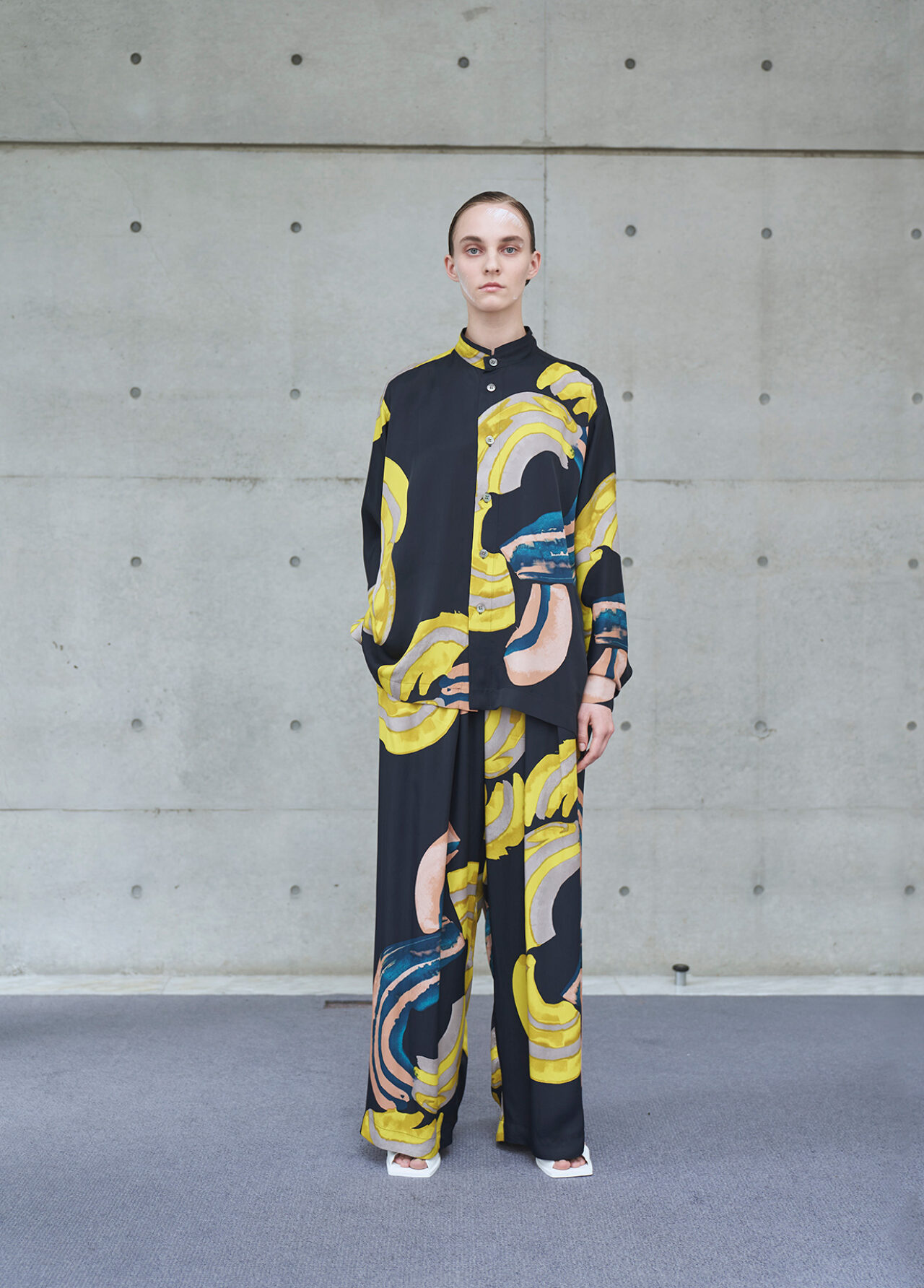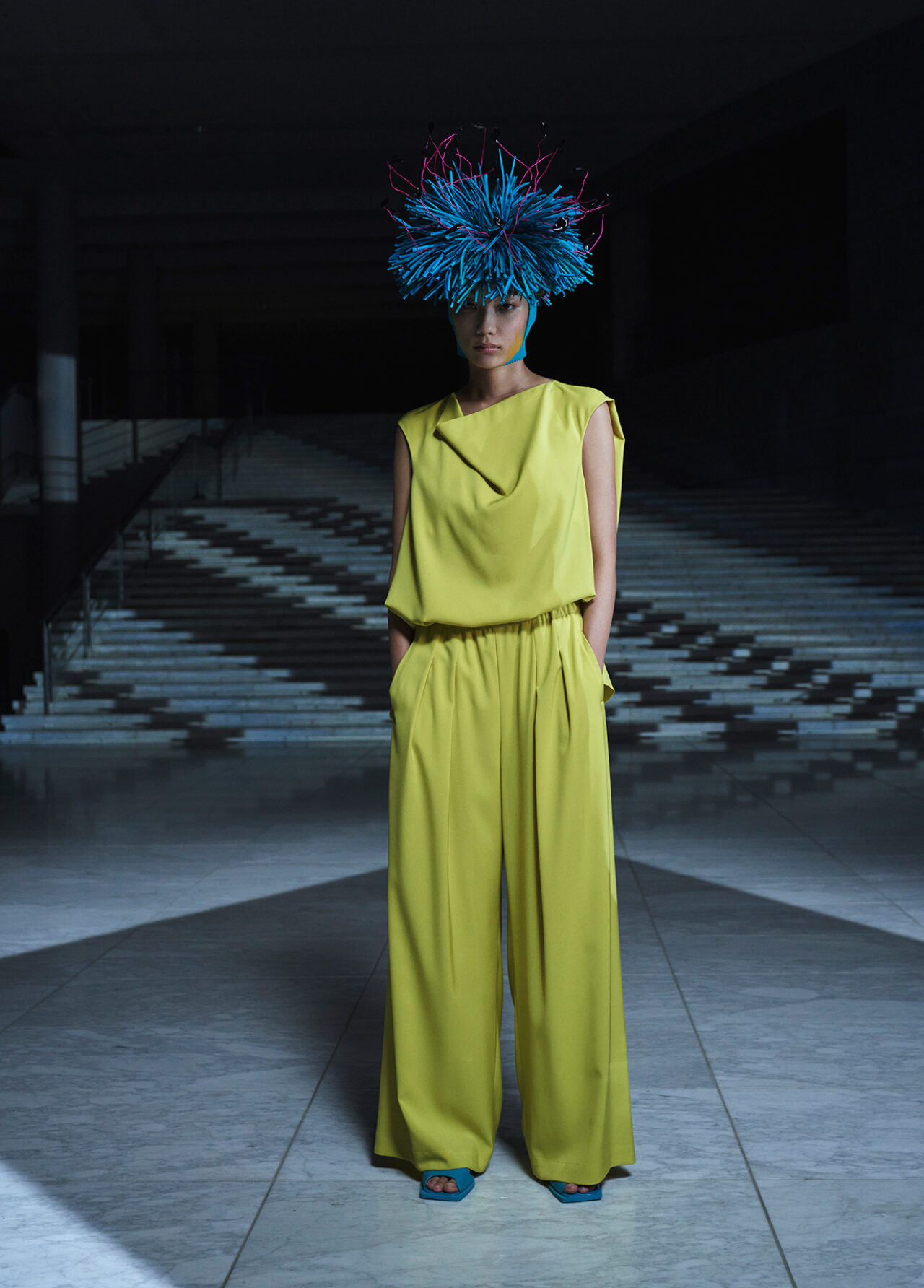 Text: Joanna Kawecki
Images: © ISSEY MIYAKE INC.