KABIRA & KANGRI
The Beauty Of Indian Textile Craftsmanship In ISSEY MIYAKE Sub-Brand HaaT's SS22 Collection
Those familiar with ISSEY MIYAKE's sub-brand HaaT, would be well aware that the brand's garments are consistently extraordinary in their textile's production and detailing — often created utilising both modern production production and traditional techniques, that are most often and not, created by hand.
Since it's founding now over 20 years ago, HaaT is led by the venerable and irrepressible creative director Makiko Minagawa, perhaps one of the world's most talented textile specialists having worked along Mr. Issey Miyake since his first Autumn Winter Paris Collection in 1973, and serving as ISSEY MIYAKE's former textile director. Minagawa's inherent dedication to the exploration of textiles for over five decades now is embedded within HaaT's timeless garments, their exceptional production making them pieces to own for a lifetime.
Whilst HaaT explores high quality textiles utilising both technology and craftsmanship, their latest collection presents two traditional textile techniques from India — KABIRA & KANGRI — specifically made in a quaint workshop in Northern India in Ahmedabad, Gujarat. Sewn by one stitch at a time, KABIRA is a sashiko needlework technique that creates a soft and multi-dimensional textural quality to the cotton fabric. With just one garment created by hand over the entire course of a week — stitch by stitch — the meticulous repetition and focus required when executing the KABIRA needlework is "said to offer peace of mind similar to meditation." Whilst KANGRI refers to the handcrafted detail of a garment that has been carefully folded and hand-stitched to create stunning triangle trimmings. Impossible to create industrially, this technique of hand-folding the cotton fabric into small triangles then sewing them back into the cotton textile is wildly intricate and visually — undeniably — arresting.
Currently on view at ISSEY MIYAKE KYOTO and HaaT / AOYAMA, find an installation designed by Shingo Noma of NOMA INC., championing the two techniques of KABIRA and KANGRI found in HaaT's SS22 on display along with renowned photographer Yuriko Takagi's captivating images, allowing you to peruse the detailed handiwork more closely, and offering a view into additional documented scenes of Indian craftsmanship and the craftsmen's workshop in Ahmedabad.
The display is well worth the visit, putting an intimate context into how a garment and its textile can be so consciously made, that considers topography and climate characteristics. At the ISSEY MIYAKE KYOTO's KURA gallery space — a spectacular 140-year-old renovated traditional storage house — find the suspended HaaT SS22 garments floating from the timber ceiling with the soft light filtering through their delicate yet rigorous ultra thin Indian cotton fabrics. Futhermore, head inside the store — designed in 2018 by Naoto Fukasawa — on the second floor to more on display. It's nothing short of sublime.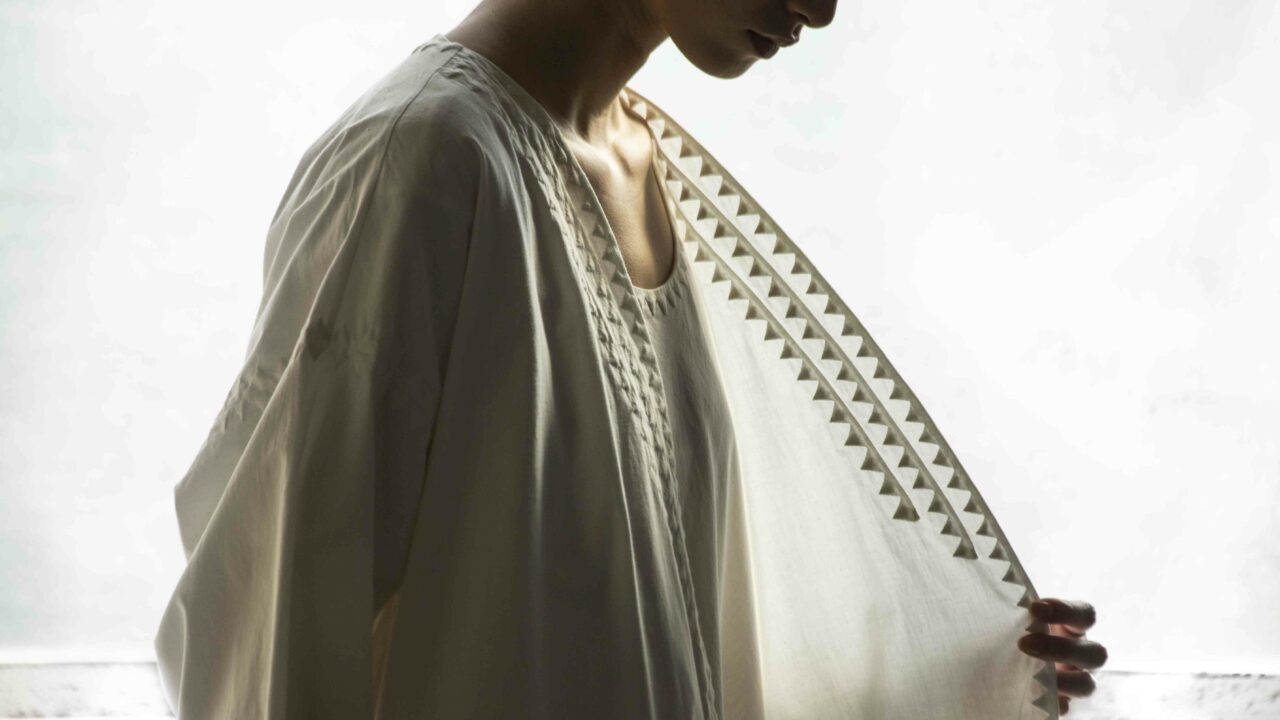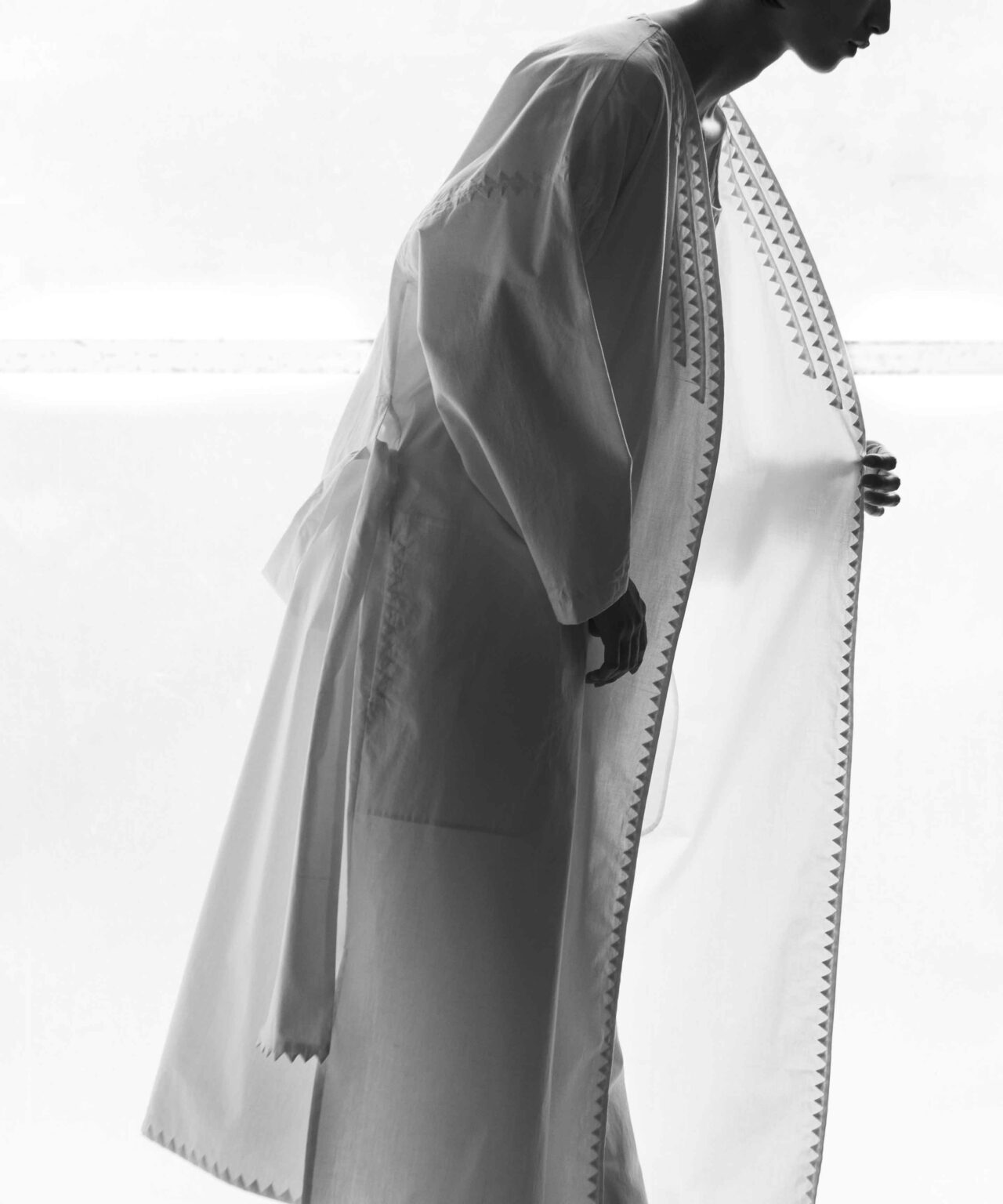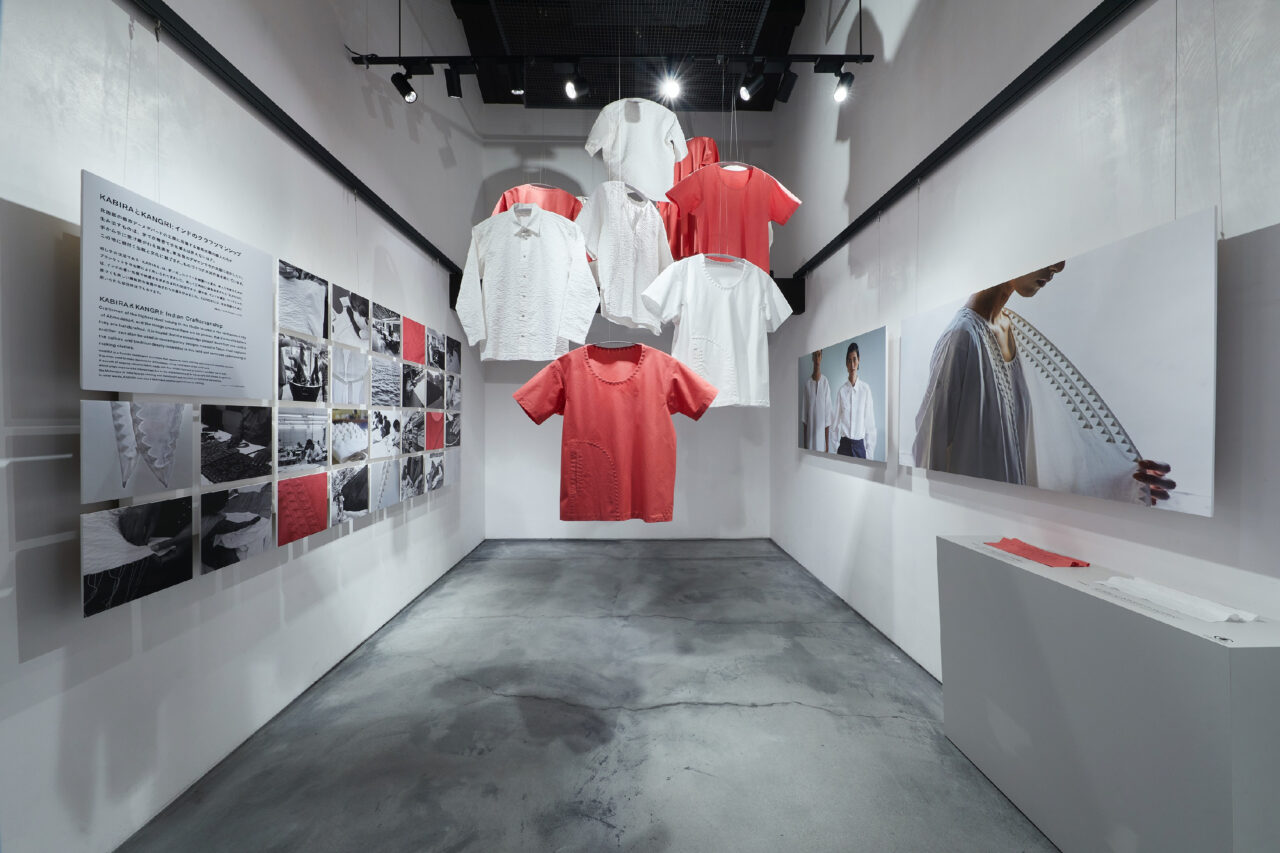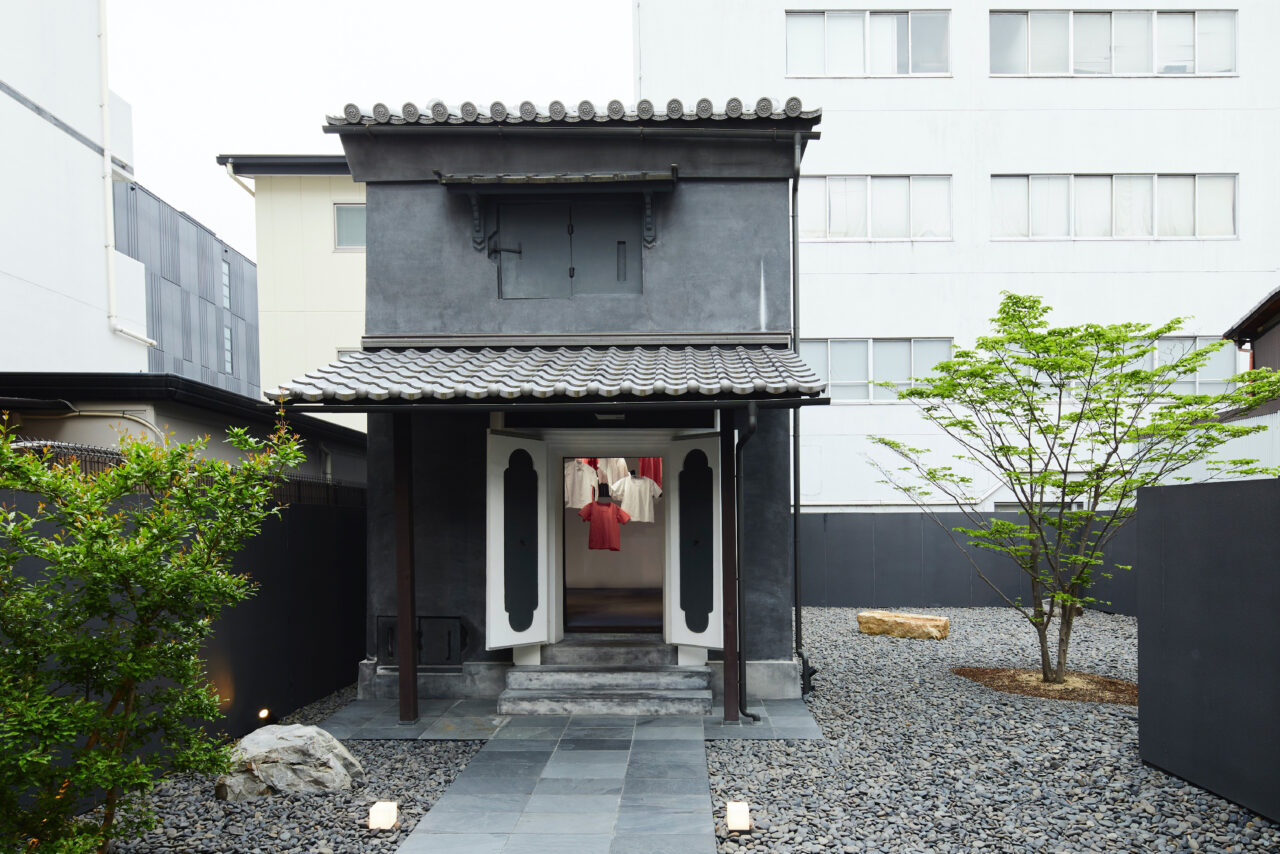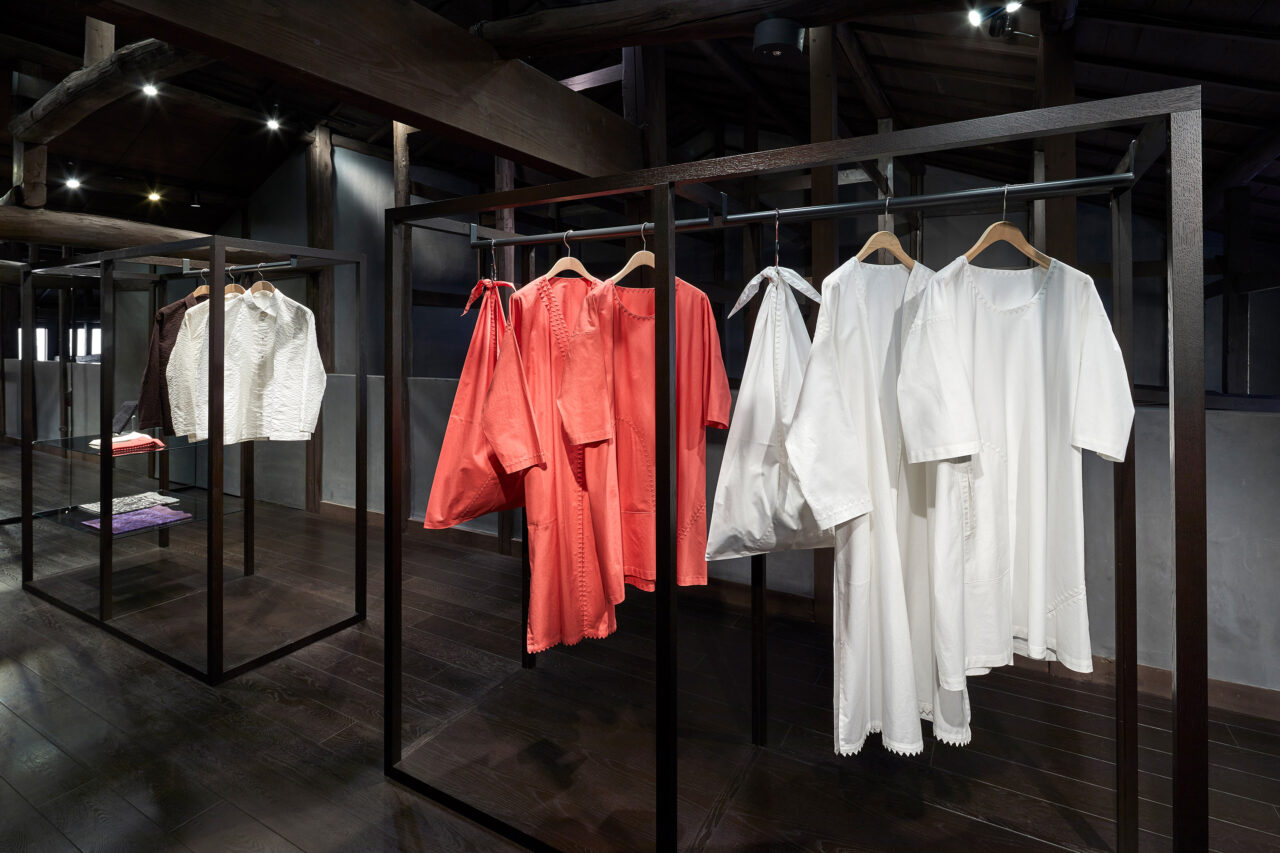 KABIRA & KANGRI

ISSEY MIYAKE KYOTO | KURA
89 Tsuchiyacho, Sanjo-sagaru, Yanaginobanba-dori, Nakagyo-ku, Kyoto
Currently on view from April 29 – June 12, 2022

HaaT / AOYAMA
4 Chome-21-29 Minamiaoyama, Minato City, Tokyo
Currently on view from April 29 – May 31, 2022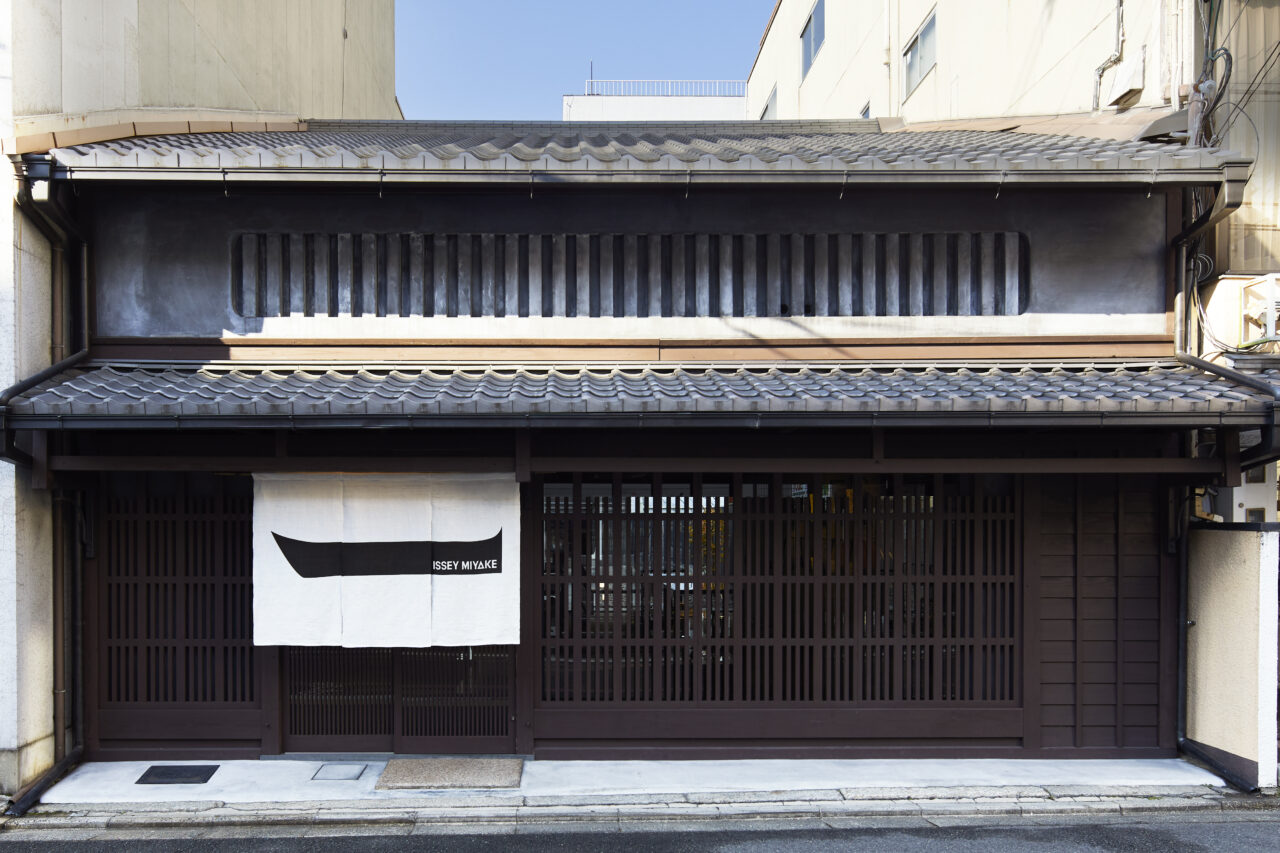 Text: Joanna Kawecki
Images: courtesy ISSEY MIYAKE INC.