TOUCHING BASS
Transcending Music Boundaries, Meet London's Collective With a Heart of Soul
What began as a small gathering for friends in London is slowly turning into a movement. Since starting out in late 2014, Touching Bass have regularly united the city's soul disciples through what lies at their core: the power of music and its positive vibrations.
Returning to the basics of what a good music night should be, emotion is fundamental at Touching Bass; as are open-minded people, a certain mindfulness and solid Jamaican-soundsystem based sonics. Dance leads the way, but their focus on feeling as opposed to genres mean that nights can ease from jazz and hip-hop through electronic music of various BPMs and out via music from the African, Latin and Caribbean diaspora, ensuring that their monthly dance night moves those that attend to higher places. Communicated only via text message, ask anyone who has danced at a Touching Bass night and they'll tell you: the TB community bring the energy to create an unforgettable evening.
Led by Alex Rita and Errol Anderson but extending to a nine-strong core of resident DJs, makers and artists, Touching Bass also hold down one of the most listened to NTS Radio shows on a bi-weekly basis, where they have premiered one-off recordings from the likes of Charlotte Dos Santos, Lex Amor and Nicholas Daley's SLYGO soundsystem performance (featuring Shabaka Hutchings, Obongjayar, Yussef Dayes, Mansur Brown, Yahael Camara Onono, Simeon Jones and Cosmo Pyke). With it, they're slowly but surely establishing themselves as a trusted voice for soulful music of all kinds.
Then there's Speaking In Sound, their forward-thinking, non-alcoholic discussion series which is set to return next year and has previously hosted candid, intimate sessions with Andrew Ashong, UK legend, Dego, and Australian contemporaries, Sampa The Great and Silentjay.
Their latest foray is as a label, releasing the debut album from Melbourne's Clever Austin — the multi-instrumentalist, producer and drummer from Hiatus Kaiyote — which quickly turned the heads of the right tastemakers. Clearly, this is just the beginning for the unstoppable crew with a heart of soul.
We speak to Alex and Errol of Touching Bass to find out more about the positive waves TB are making in London and beyond.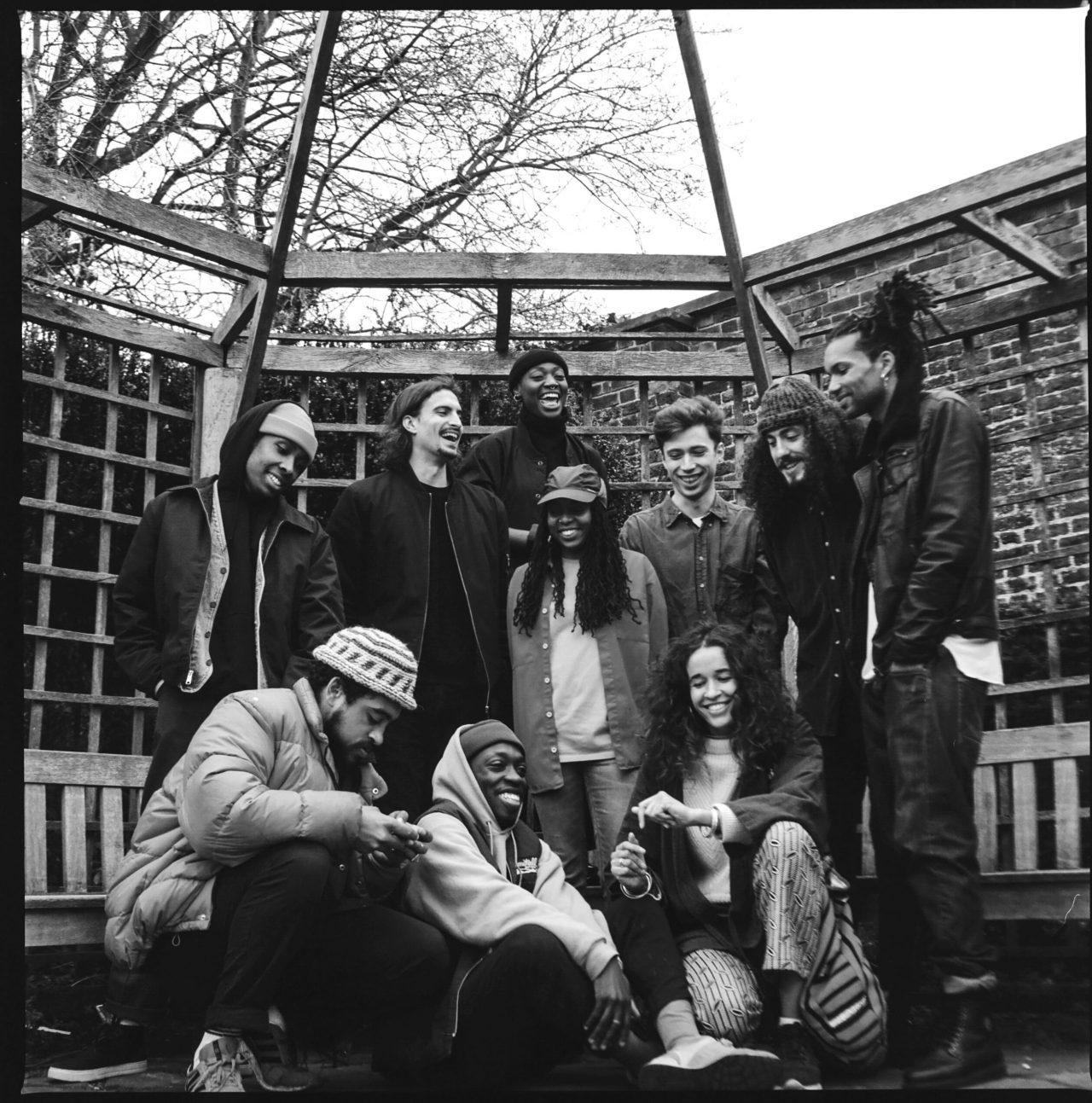 How did you initially meet and begin TB?
Errol Anderson: I'd seen Alex a few times before we talked but when we eventually met at the tail end of 2015 naturally, it was on a dancefloor. We both love to dance.
Touching Bass had actually been around a year prior to me meeting Alex though. Not many people know but TB actually started off as a mix series for VICE's Noisey back when I used to be a full-time music journalist. It became a dance when I moved on from there and met my good friend and former housemate, Amon, who persuaded me to start a night because we didn't feel like we had a place to listen to music we loved. Amon keeps a low profile these days but I'll never forget his contribution.
What is the best thing about running a music night?
E: For me, a dance/night is a musical communion. It's rooted in the same energy that brought together my ancestors as a means of connection, exploration and finding home. So when I sleek towards the back of the room and see people truly connecting with the music and each other on the dancefloor it fills me with joy. In that moment I'm reminded why we put so much love and time into doing what we do.
What are the challenges of beginning, then running, a music night?
E: In London, the biggest issue is finding a suitable space. Touching Bass has lived a nomadic existence since 2016, which can be exhausting at times. Our crowd aren't always the biggest alcohol drinkers. They're dancers, which I think is an amazing trait. However, selling water doesn't keep your bar or venue open, so we always face a bit of a struggle there.
How did you first learn to DJ?
E: I've not actually been playing for that long; just over four years in total. My debut came at the first Touching Bass dance in December 2014 because no-one else was able to do the opening set. At the time, a pair of CDJs and a mixer looked like the dashboard of a spaceship but I'd just started working at Boiler Room, which gave me access to equipment. After work I'd spend hours in the studio by myself or learning from friends. Things have built slowly and beautifully since then.
What would you tell your younger self, when you first started TB, now?
E: For the most part, I'm happy with the growth of Touching Bass but I do have a tendency to get a little impatient at times. Younger Errol, trust in the ting. Take your time. The ting will grow slow but true because its foundations and intentions are genuine.
Alex Rita: I'd tell a younger Errol the same [laughs]. Be patient. Bonfires last longer than fireworks.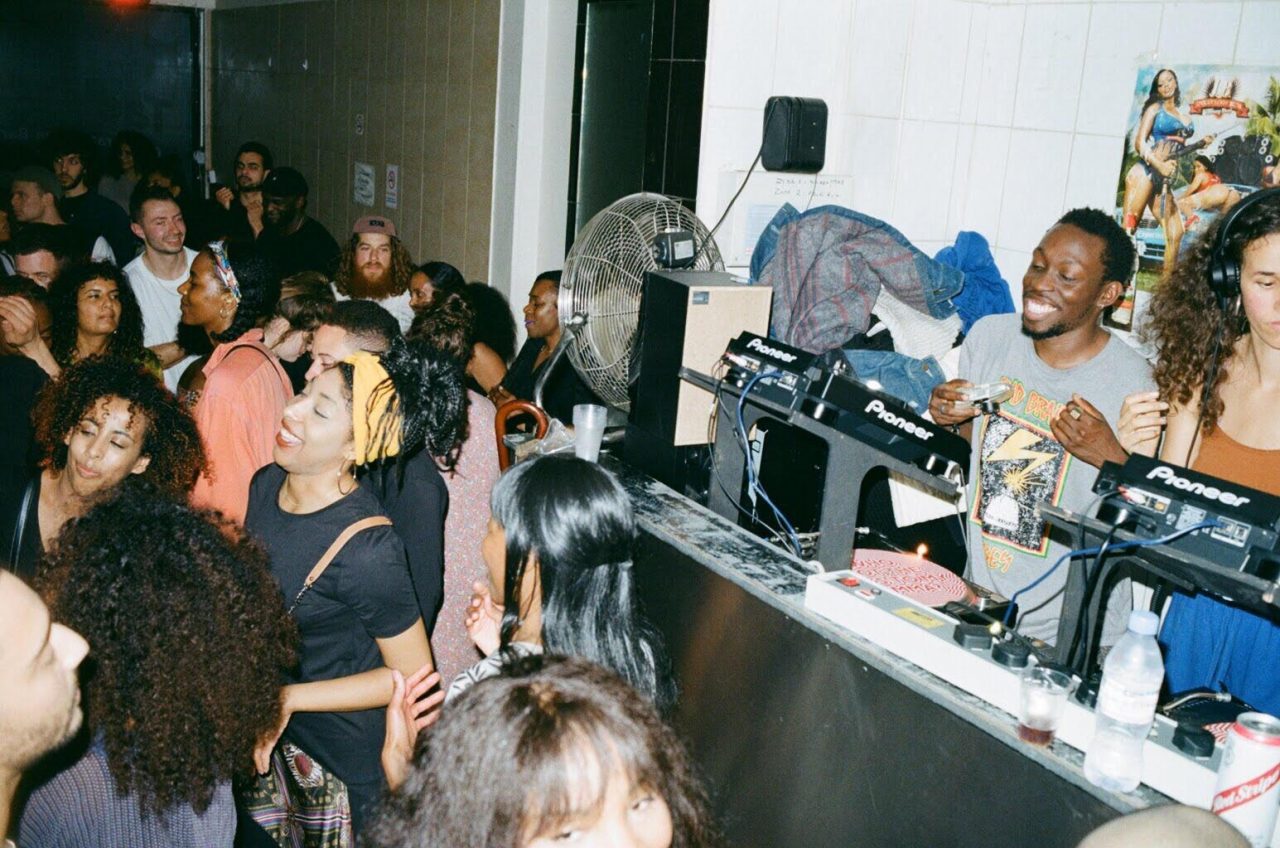 Who else do you collaborate with often?
A&E: We've been blessed to collaborate with a number of incredibly gifted artists, collectives and developing and established outlets since starting. Shout out to NTS Radio, menswear designer, Nicholas Daley, artist and director, Jenn Nkiru, Steam Down, Rachel and April from TATE Collective/Modern/Britain, Finding Soul and Scene & Heard.
A: After guesting on a friend's show, I was offered a radio slot on Balamii by the founder, James, who felt my passion and enthusiasm. This was when the station was just starting out. After doing a monthly show for about half a year, people started approaching me for gigs which was equally exciting and scary. Before moving to London five years ago, I had a lot of DJing friends in my hometown of Copenhagen but somehow it never occured to me that I could be a DJ. In hindsight, I think it was because all my friends were men and perhaps it never occurred to them to teach and encourage me to play. I guess it was also because I enjoyed the dancefloor just as much. Realising I've been making playlists for myself and my friends since I was 13, I guess this was the natural route of things. It just took me a while to realise that.
Who has the vibe right now – which musicians worldwide?
A&E: Here goes: all of the Touching Bass crew and UK extended family including Lex Amor, Brother Portrait, Eun, Demae, Wu-Lu, Shy One, Shaun Sky, Elheist, Molinaro, Hejira and Steam Down to name a few. Dolfin Records in Texas, Nick Hakim, Devin Morrison, Jay Daniel, Theo Parrish (the god), Copenhagen's Philip Owusu and Athletic Progression and over in Melbourne/Sydney, Steve Spacek (another god), Clever Austin, Lori and the Mandarin Dreams family. There are loads more, but tune into the NTS Radio show for those goodies.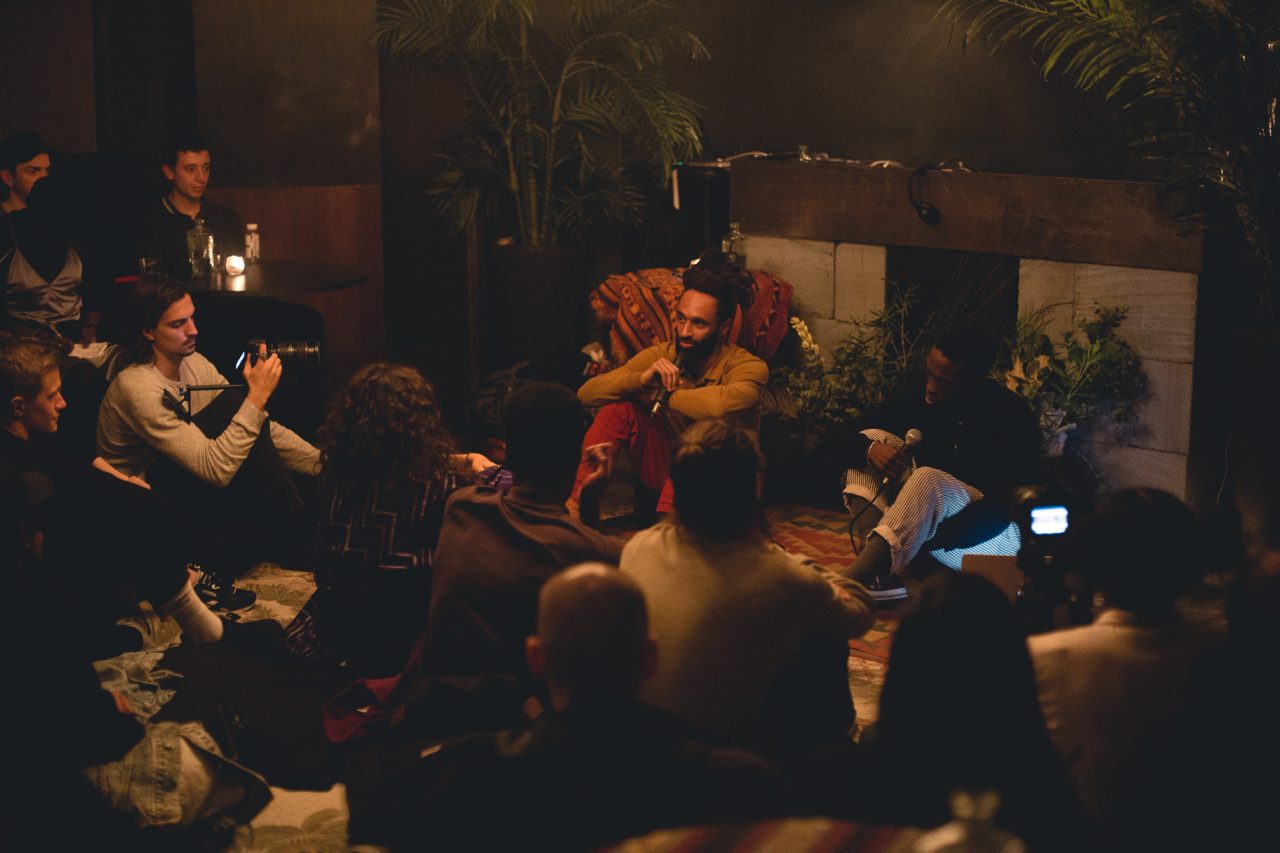 Best music venue and/or music night in London?
E: My favourite music night apart from our own is definitely Steam Down, no question.
A: I second that. Closely followed by our own non-alcoholic, discussion-based series, Speaking In Sound, which looks to celebrate the legacy of black-oriented music/arts with its past, present and future players.
E: Well, OK. Nepotism it is. Touching Bass is definitely also my favourite musical entity from the dance, to Speaking In Sound to the general get togethers. We wouldn't be doing it if it didn't feel amazing.
What is the best thing about London?
A: I grew up in Copenhagen, which is a slightly more homogenised environment and less culturally diverse.
E: Yeah, although gentrification is running rife there's still a special energy about parts of this city and the people within it. Multiculturality is London's best attribute, but maybe I need to shout that a little louder so they hear in Parliament.
What would you do in London if you had a free 24 hours?
E: I'd probably start the day off in Victoria Park, less than a minute walk away from my mum's house in Bow. I'm imagining this as a summers day right now, so I'd be jamming on the grass; maybe people watching or scribbling ideas. Then I'd make my way down to Brixton Village for a hearty plate of food from Eat Of Eden. It's a Caribbean vegan spot that is one of my favourite places to eat, but just make sure you're not in a rush. Caribbean restaurants aren't known for their haste.
After a serious dose of the itis, I might roll to Cosmos Records store to visit our friend Clara. She's a harpist and synth enthusiast with a heart of gold and amazing taste. I'd probably end the day with Alex or friends, whether that be at Wu-Lu's studio in Hither Green, Eun and Demae's in Kensal Rise or somewhere else.
A: I'm a freelance artist so I have a lot of spare time to myself. Wednesday is probably my favourite day of the week. I'll go to Deptford Market (for the vibrant flea market), which is right next to my house and look for fabrics to make clothes with or other items that could potentially be of good use. It's also a really good place to find gifts for my friends. If I'm feeling extravagant, I'll head down to Silk Road in Camberwell is hands down the best Chinese restaurant in London for lunch. After that, I'd head back to Deptford to set up for Steam Down. I mean, this could also be a Saturday but then I'd be heading to Touching Bass instead.
Plans for 2019?
E: I've always wanted to run a record label that provides a platform for like-minded folks and this year we're really excited to be making that goal a reality. I want to release music that challenges and moves things forward while also embracing the present and past.
On March 15th, we're proud to be co-releasing Pareidolia, the debut album from Melbourne's Clever Austin (multi-instrumentalist, producer and drummer from Hiatus Kaiyote) alongside Australian label, Wondercore Island. For me, there's two distinct sides of the TB musicoverse: the home listen and dancefloor-based spirituality. This project is the former and it's most definitely a visceral and sonic pilgrimage that transcends genre. We just hope that listeners feel something from it.
∆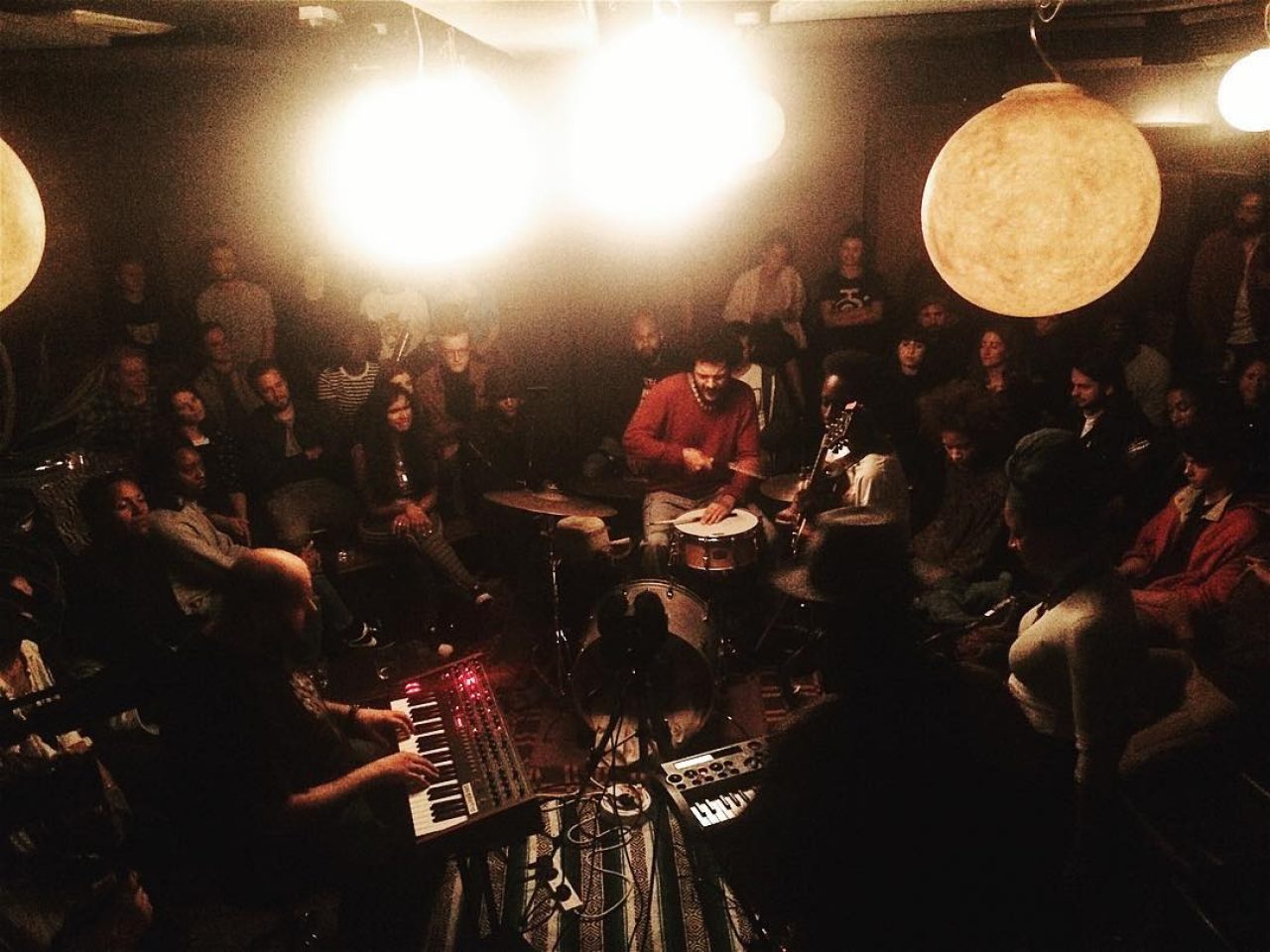 Touching Bass 
Interview Alex Rita and Errol Anderson of Touching Bass
City Portrait Series: London