IISE SEOUL
Brother Design Duo Are The Next Gen Merging Korean Craftsmanship In A Contemporary Context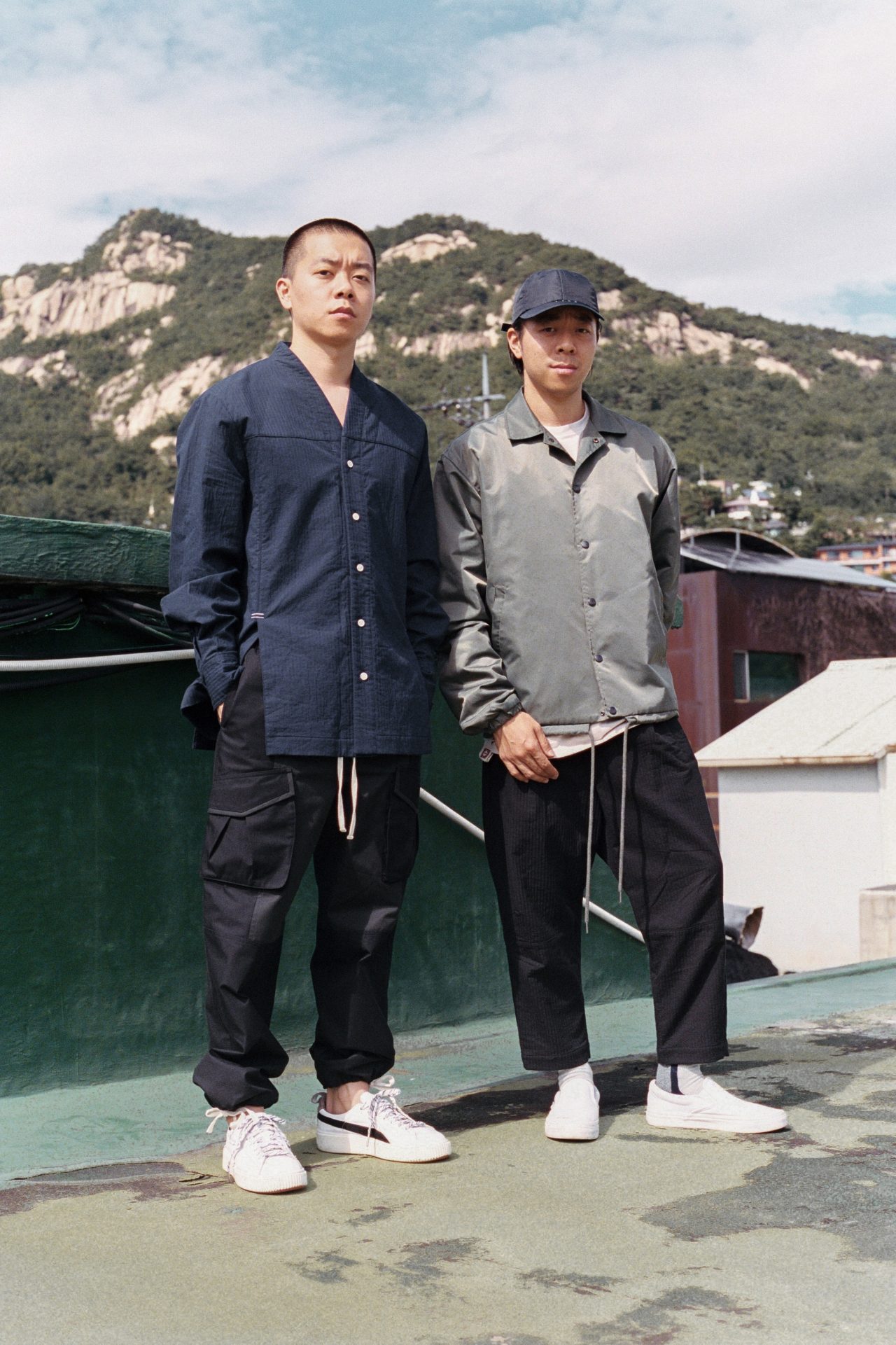 For Seoul's next generation in fashion, it comes in the form of traditionally-merged, craftsmanship-conscious and innovation-focussed designers. Brother-duo IISE, merge traditional Korean craftsmanship found in local fabrics with a contemporary approach to garment design. They sit both within the contemporary fashion and simply well-made clothing for daily wear, balancing modern and traditional techniques and their American and Korean cultural heritage, with an emphasis on longevity and quality. Find them working with natural dyes derived from Korean persimmon fruit, to hand-spun fabrics. They are amongst a younger generation of individuals aiming to reintroduce and re-interpret forgotten techniques into a modern context.
We sat down with IISE's founders Kevin and Terrence Kim to get to know more about how they began to their latest projects, while visiting their light-filled studio found in Seoul's northern district and emerging art area. The studio space is a perfect reflection of their clothing design, merging traditional with the modern, filled with furniture they repurposed and customised themselves from knocked down Korean hanok homes. It's this innovative approach that allows them to stand out and above from the rest…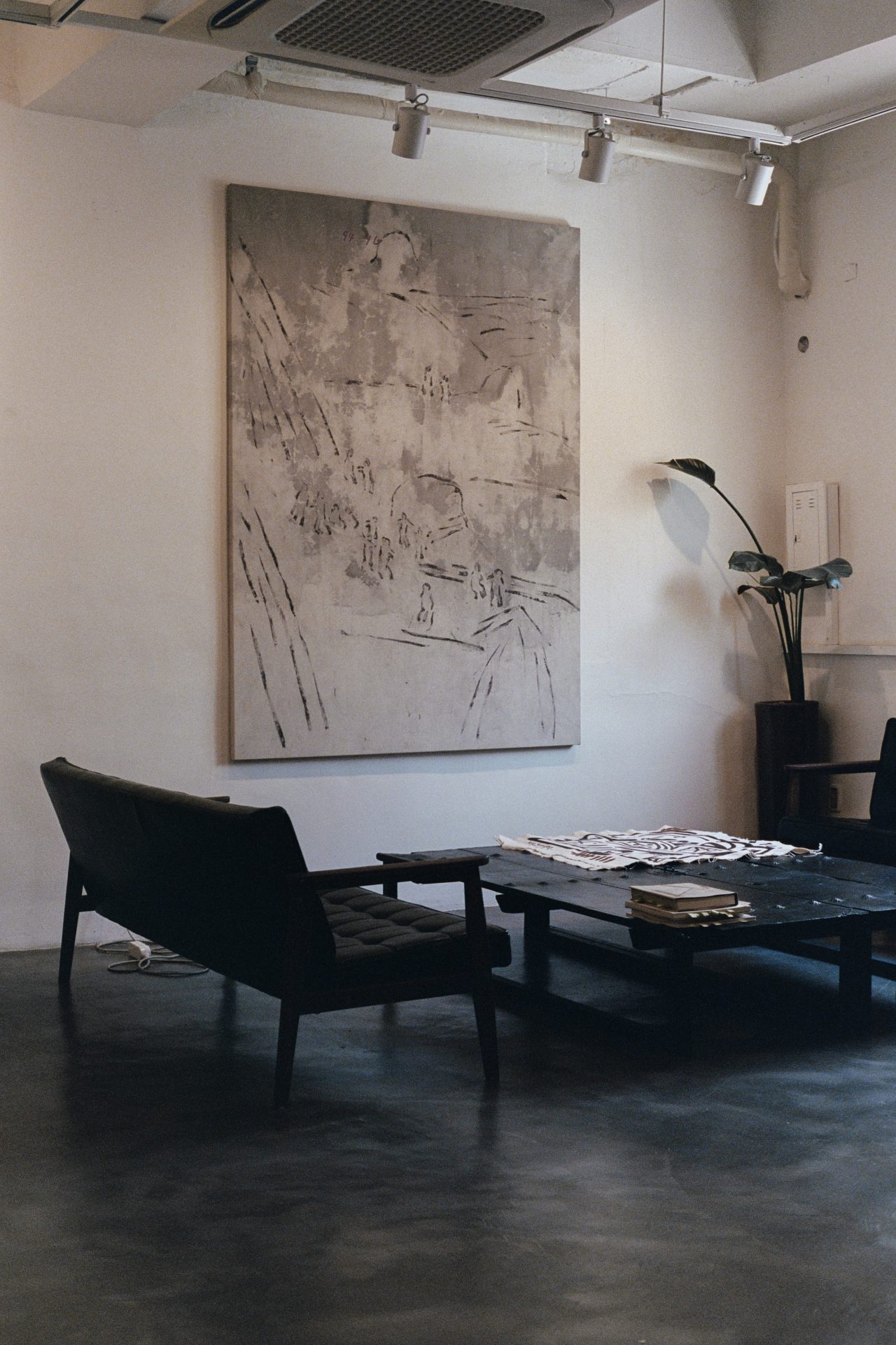 Growing up in the US and now living in Seoul, how do you think this has influenced your view on creating a menswear brand in a global context?
IISE brand's concept is re-interpreting from both traditional and modern Korean elements, and re-interpreting them through our lens in product and media content. Everything we create is a reflection of our identity, not 100% Korean, not 100% American, but a mix and balance of both cultures. We believe this is what makes IISE unique and offer something different to the global market. 
We work with a combination of modern and traditional Korean fabrics. We also use Korean natural dyed fabrics that use a technique that dates back to the 13th century. The base of almost all the natural dye colours we use is the Korean persimmon fruit, which helps expose the colors more brightly and help them last in the fabric much longer. Fabrics like gwangmok (광목) (silk) and mumyeong (무명) (cotton) have been used in traditional Korean clothing and bedding, but we've used them to create modern clothing and accessories. 
What is the status of traditional craftsmanship and production in Korea today?
Like most places in the world, it is declining in Korea. However there certainly are a small group of younger generation individuals that are seeking out these more traditional practices and trying to re-interpret them for use in today's world. We are still trying to find new ways to bring more awareness to more traditional fabrics and natural dyed fabrics but it is definitely a challenge. 
IISE started as an accessories (bag) brand, and in 2015 moved into menswear, how did you approach this move?
After doing bags and accessories for a few seasons, we realized that our staple designs continued to sell season by season. Once that had stabilized we decided to expand the brand's offering and wanted to apply our concept to clothing. We've been focusing on clothing since.
We have no formal education in fashion, but learned mostly through the internet and through trial and error. Like most streetwear brands today, IISE was also born with a DIY attitude where we learned through practice and just figuring it out on the way. We were living in China after graduating university studying Mandarin and traveling around the country. We decided to visit Seoul in 2011 to re-connect with some family and friends and was heavily inspired by our heritage. That's how the idea for IISE came about and we ended up moving to Seoul to pursue the brand.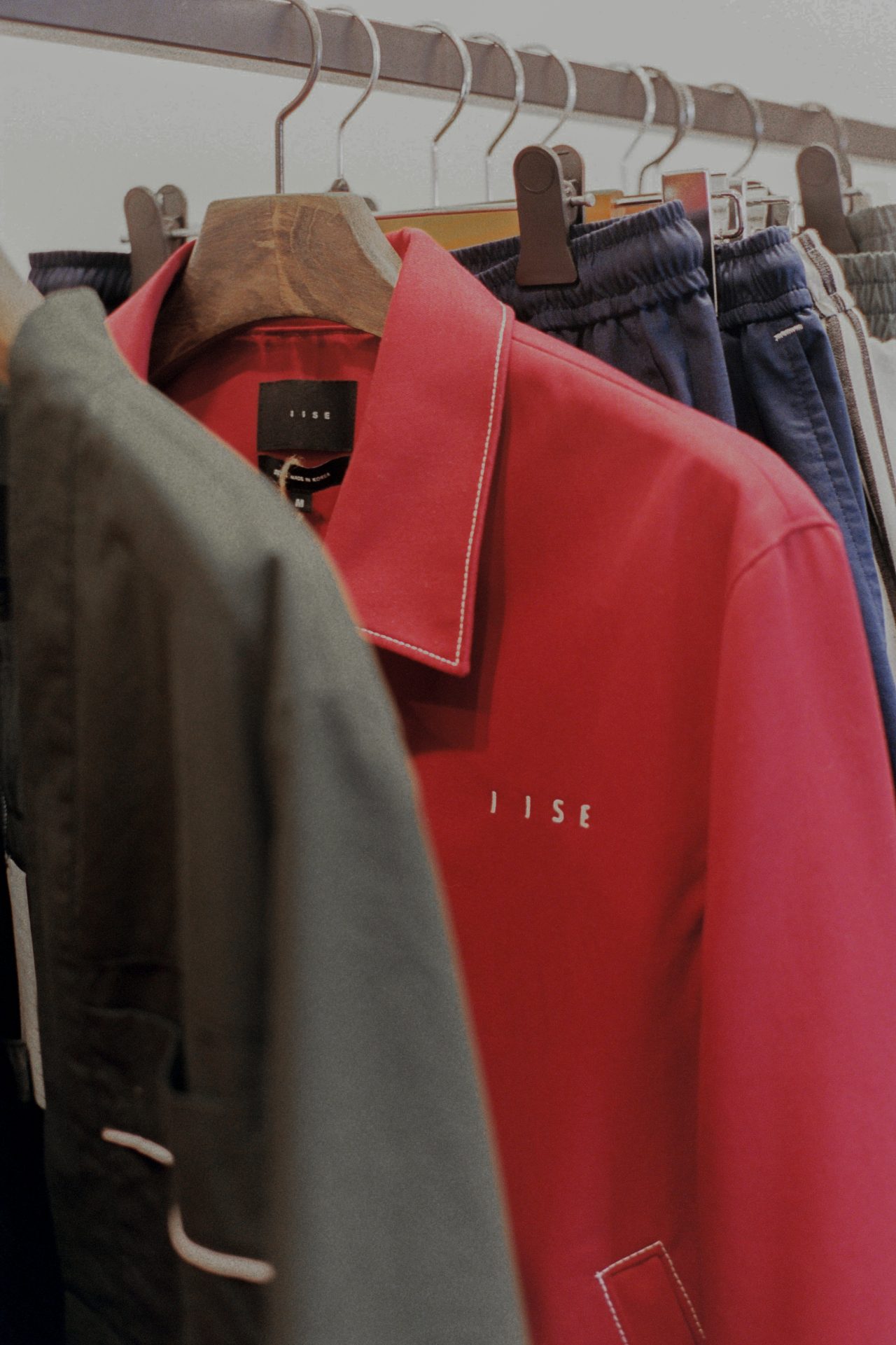 As two brothers, how do you identify each other's roles at IISE?
In the beginning, every decision was made together which was good but also bad. Now that our roles our seperated; Kevin as the designer and myself as the marketing/business person, there is much less friction between us (ha) and we can really focus on what we do best which ultimately helps the brand grow. 
How important is it to work locally, but influence globally?
Seoul has been our home for the last 5 years. We still work with the same sample makers, manufacturers, and suppliers. Our base will always be in Korea but our target has always been a global market. From the beginning we wanted to showcase Korean inspired fashion to an audience outside Korea to offer something unique. There are very few Korean inspired brands in other parts of the world which makes us quite unique, so focusing on overseas has helped us greatly. 
Your incredible studio is located on the 3rd floor of an arts building, facing the mountainous region of Seoul. Please tell us a bit more about your studio:
We were introduced to the people behind Gana Art Gallery through a close friend of ours and became very close with them. They had a building that was used as art storage for over 20 years that they wanted to revamp and create somewhat of a hub for young creatives. We were also looking for a showroom space then so the timing was perfect. After moving in we had the whole space re-done and filled it with furniture we customised from knocked down hanok homes and re-purposed them as lights, tables, and decorations. We plan to create all products including furniture under our brand concept so this was a great chance to showcase what we plan on making in the future.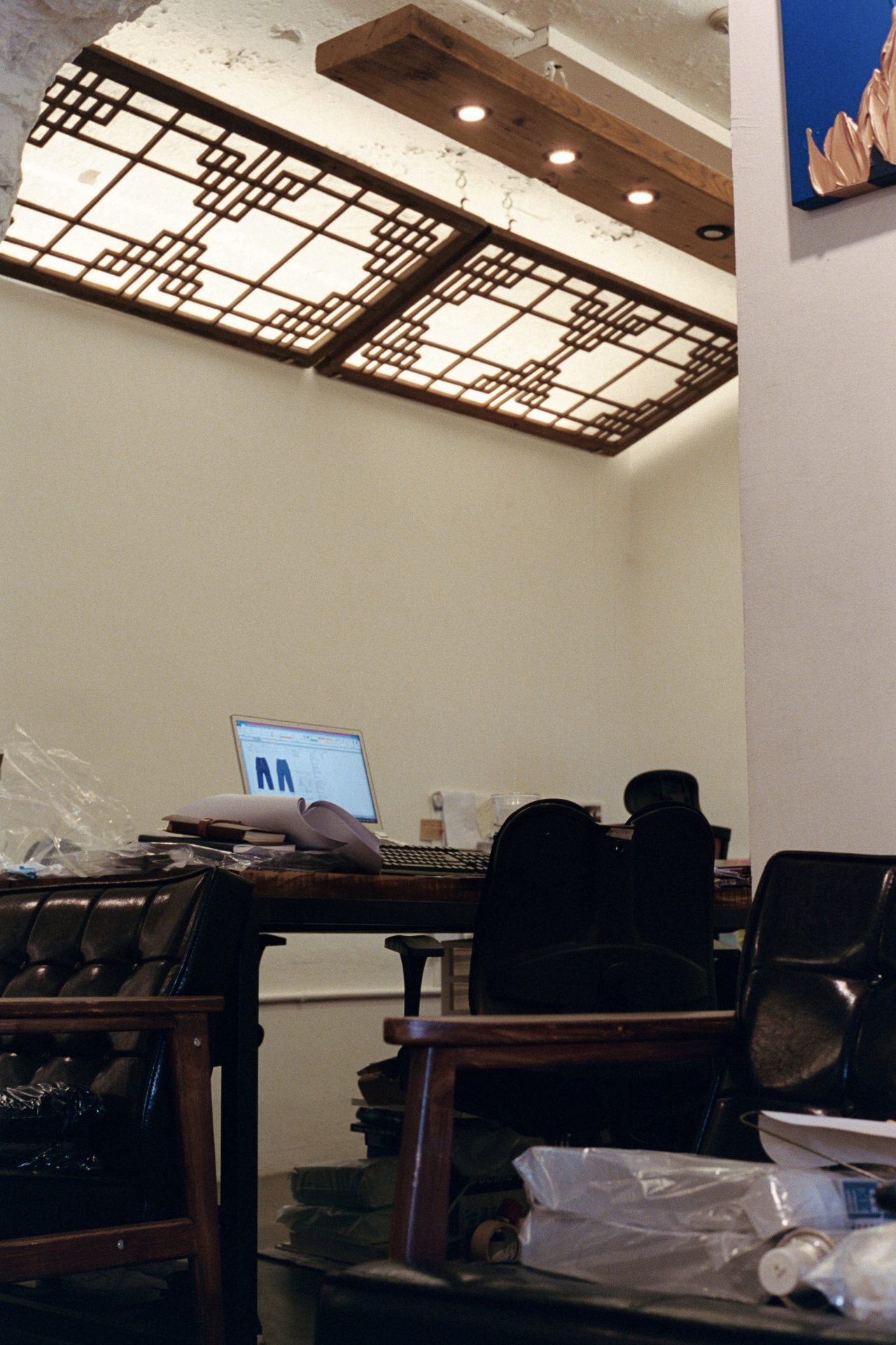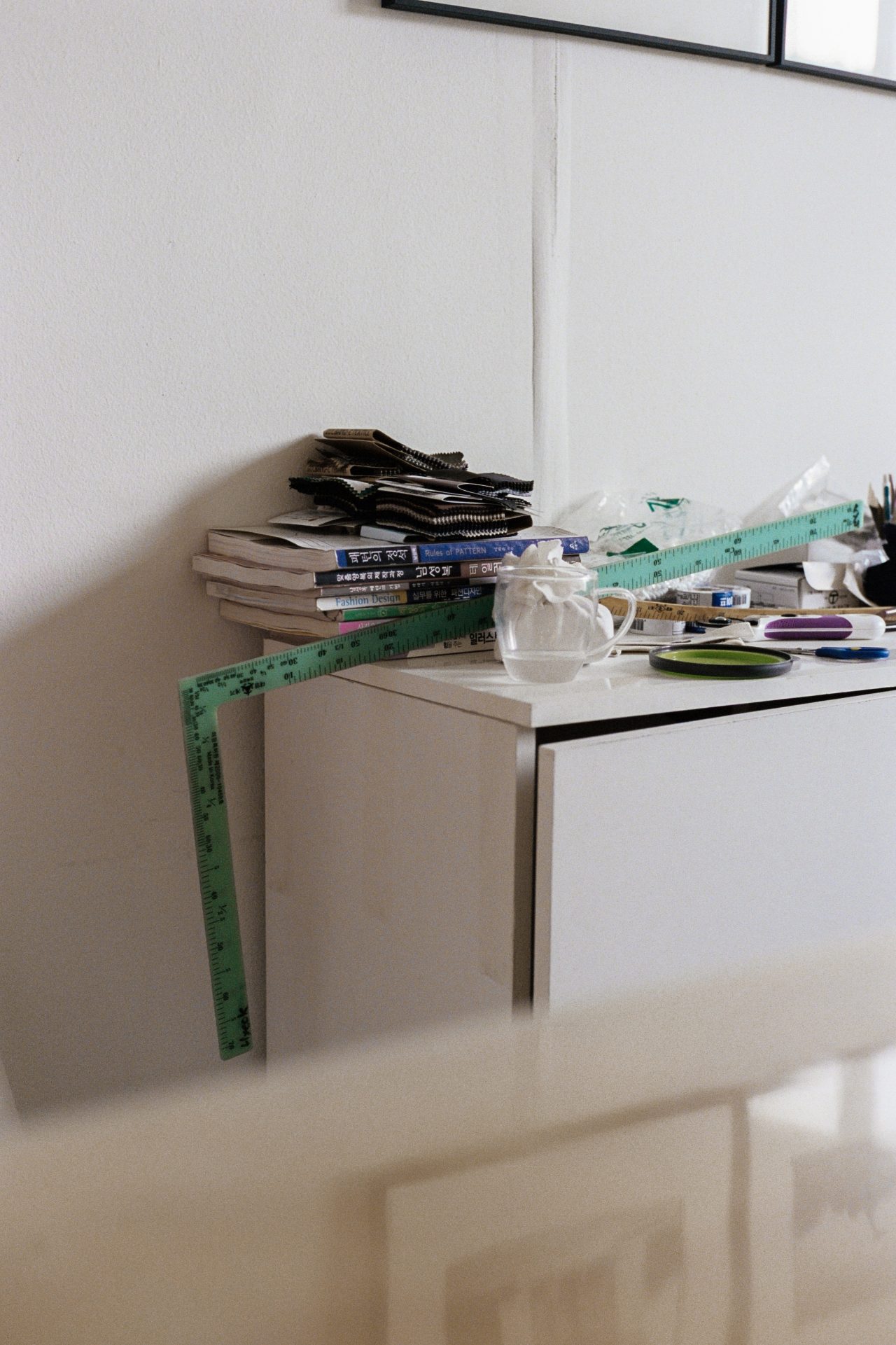 What are some upcoming projects / news this year for us to look out for?
We will be doing our first runway show at NYFW in September (SS19) which is very exciting. We didn't think we would be ready for the runway this soon but the opportunity presented itself so we will be preparing for that in the next month. We will also be having our first runway show for Seoul Fashion week in March with some interesting collaborations in the works so we will be working hard to make sure everything turns out the best it can. 
IISE photographed at their studio by Alex Johnstone
Location: Seoul, Korea
Interview: Joanna Kawecki
#Champ_Seoul