ANNA PESONEN
A Vessel Of Creativity: The Stylist's Multi-Faceted Approach To Fashion
From Helsinki to Paris, to London, Milan or Tokyo, find stylist Anna Pesonen crossing creative borders both figuratively and literally. With a multi-faceted creative output irreverent of trends and rather based on her own intuition, her approach encompasses a plethora of references across art, design and architecture, led by a recipe of believing in yourself and your unique point of view with a touch of "work hard and be nice to people."
Champ Editor Joanna Kawecki speaks with the in-demand stylist on her expanding creative output extended to marble sculpture and spaces, to the benefits and pitfalls of social media, and the issues of often unacknowledged and unaccredited visual direction formed by stylists in fashion shoots and campaigns.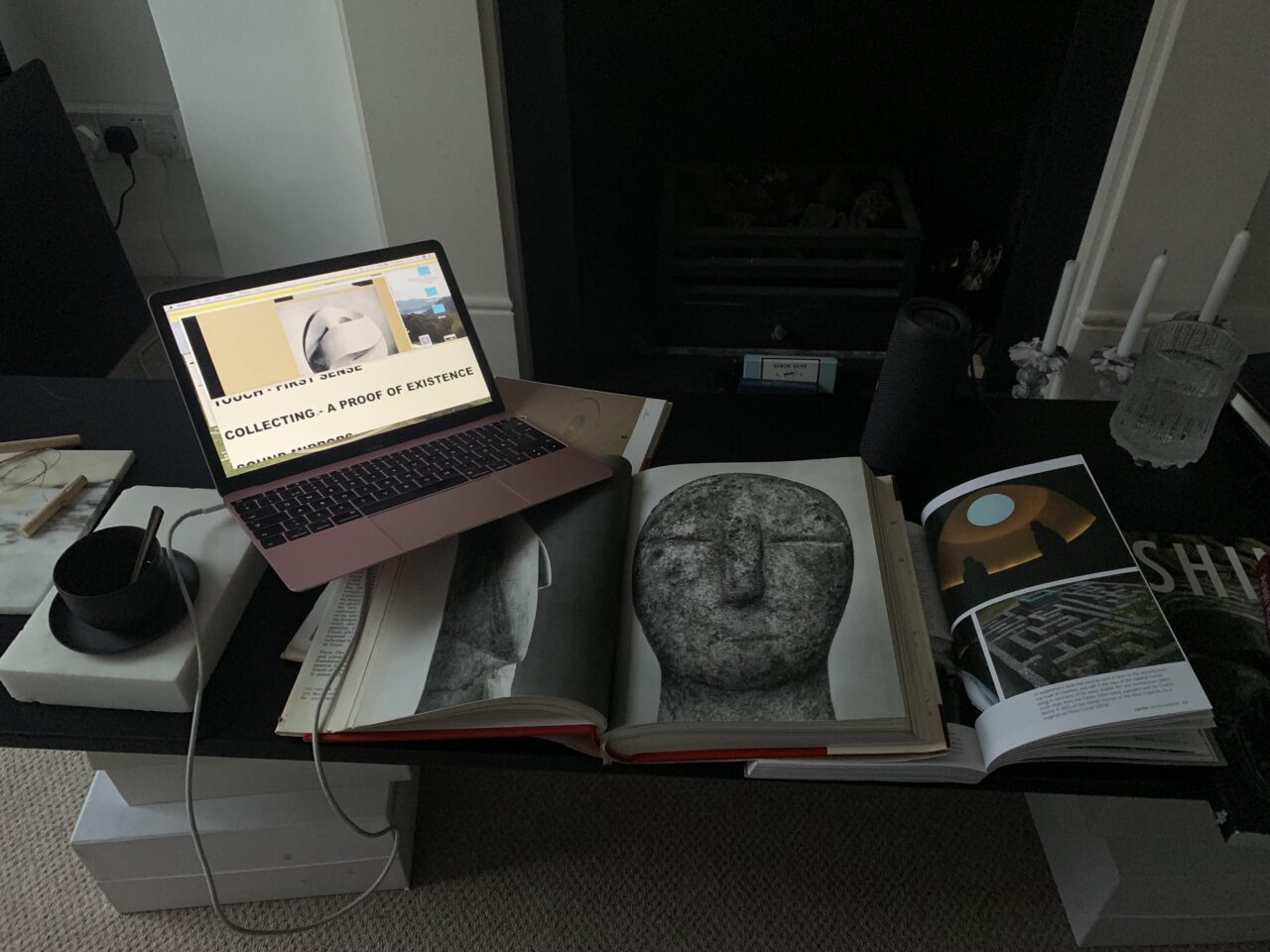 JK: Hi Anna! Can you tell us about your upbringing in Finland?

AP: I was born in a small, suburban city called Järvenpää, which is not far from the capital Helsinki which felt like another world — exciting and bustling with life and fashion and filled with everything I was curious about. Ever since I can remember, I was always having these visions or daydreams of life elsewhere and was kind of waiting to experience different places and cultures outside my hometown and even Finland. However, luckily, Järvenpää's history is particularly full of art — the town has strong roots to the Golden Age of Finnish art — for example the Finnish national composer Jean Sibelius as well as several well-known classical Finnish artists lived there for most of their lives, settling by the lake we have. (The direct translation of 'Järvenpää' to English is 'the end of the lake'). Those artists really left an invaluable legacy behind them and involving oneself with the arts is supported there. There's still a vibrant community of artists there and a real culture of extracurricular hobbies so kids like me were able to find some kind of course they were into so easily. Luckily for me, I was enrolled into a kids arts school after normal school hours. That experience was very important — the message was that our point of view was interesting to the teachers, who were adults, which was powerful. Looking back to that experience I realise that it was there where I learned to work on a creative brief, as we were given an assignment weekly which all the students needed to return at the same time.
Also, my grandmother, an airline employee and a pottery artist, who I thought was a very worldly woman has had a big influence on me. I used to walk directly to her closet and put on high heels a thousand size too big for me and Turkish belly dance scarves as soon as I arrived to her place. They just exuded the exotic travels around the world and I was able to somehow live that fantasy for a moment. Now I go to her little pottery studio which she has outside her house and spend an afternoon making ceramics with her. So for me, there really was no other options than to pursue a career in the creative field — my hometown and family influenced and supported that. I just always felt this endless curiosity for new places and ways of being, and whether that nomadic side is a product of the lack of stimulation I experienced or innate, I don't know but I since I turned 18, I haven't stayed in one place long. There wasn't a prestigious art school to attend to in my hometown, and in many other ways as well my upbringing made me very independent from a young age — I've just forged my own way. My cultural background has shaped my eye to respond to certain directness of form. It inspires and pleases my eye when spaces, objects, images and art works are somehow simultaneously ancient and futuristic, spiritual and stark.
Where are you based currently?
In West London — however always half in my suitcase as you may have gotten the idea that I am a bit of a nomad.
Working across various cities, how have these experiences shaped you?
I moved from Helsinki to Paris first, and London followed soon after. I felt like I belonged in London much more than I did in Paris — back in that time 2012, I felt like you only had to be one thing in Paris and I definitely was not that thing. London felt freer and more fun, we had some really good times with friends and people from the industry. I was just happy to be around that contagious young, creative energy that I had been looking for. But my time in Paris was really the most influential in terms of really learning how the industy works and everything that stylists work entails. I started assisting full time the day after I arrived in Paris (I was supposed to stay for 3 months but I'm still on the same journey, 10 years later) and the first job was for Hermès in Marseille. I didn't want to disappoint but I also had no idea how things worked, so I really put a lot of effort into learning the industry. Just as I moved to Paris, SSAW Magazine was founded which was a journey I was on for 4-5 years while assisting. Through all the different posts and by wearing all the different hats simultaneously I got a great understanding of the industry as a whole.
Living in Tokyo was quite a bit different — I started to work there more and more in the years prior to the pandemic but ended up there during it, which obviously made the whole chapter more about assessing what's next for me in my life. It became about going inwards, not about the hustle like life previously. And it was really transformative. Probably more so than any other chapter in my life so far. As I stayed put in Japan and didn't travel anywhere for 8 months — which was a huge shift for me, and a completely new experience as previously I was mostly on air or at an airport, coming and going from a job to job. I used the time gained from that solely on actually getting to know myself and kind of became my own person during that time. I felt like much of the work previously was short stints and then off to the next one and it was impossible to create a strong community around work. During my time in Tokyo though, I was able to focus on just one project with just one team and my involvement in rebuilding a brand image encompassed everything from creative — image direction to design and strategy — and it was really amazing to have an outlet for the fresh ideas formed by the crisis caused by the pandemic and to be able to put the newly formed ideology of doing things less but better into a fashion context. It was really pivotal to be able to direct an outcome from the small details all the way to the very big picture. The project needed a heavy research from my part, and that allowed me to spend time among the things I really always loved — brutalist architecture, furniture, site specific art installations. It was kind of a creative homecoming and that was very important personally.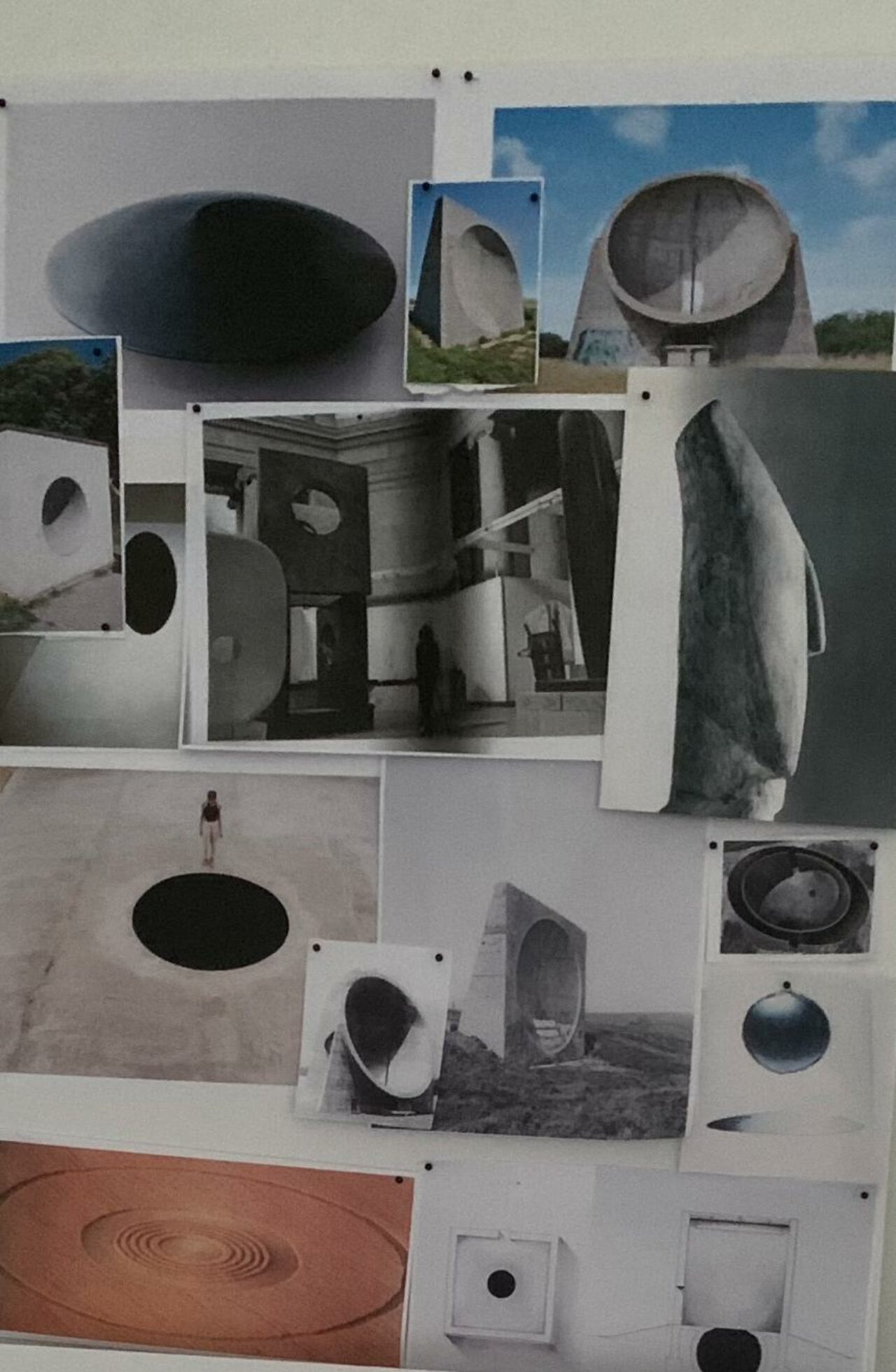 You've styled such big runway shows as MM6 Margiela and A Cold Wall*, and continue to work closely with John Lawrence Sullivan, and Yoon Ahn from AMBUSH. How did you begin your relationships with these brands and continue to style their shows each season upon season?
All of the above relationships are based on personal relationships directly with the aforementioned creative directors — for example the creative director of MM6, Heikki Salonen and Yoon Ahn of AMBUSH I've know for about a decade and we've collaborated together on various projects. For us, that longevity is a foundation for trust and understanding, and the work relationships have just progressed organically. Samuel Ross of ACW* received some sample request emails from me many years ago when they hadn't even done any shows yet as I wanted to get some of the pieces for an editorial I was styling. Then years later I think my former assistant who was working closely with Samuel at ACW* at the time put a good word in for me to style their shows. With Yoon our paths crossed first when I was doing street casting for the former creative director of Dazed, Robbie Spencer. But the first time I actually met Yoon, I was going to be shooting a story of Undercover in the streets of Shibuya and I reached out to Yoon if she knew anywhere where we could have a basecamp for all the equipment, and she kindly offered us to use their office. I love that about Yoon, she's so straightforward and easy like that.
These collaborations are all based on trust. During the pandemic the mutual understanding that had already been formed was enabling us to be very agile and find new ways to keep working together despite the challenges we were faced with, even if we were on the other sides of the globe. With Yoon we've done countless shoots remotely which is another type of production but totally possible when you trust that everybody will go that extra mile to make the outcome great. After I left Tokyo, I was spending some time in Mallorca. So when we were shooting with Yoon, I would get up at midnight and have a team of assistants on site at the studio in Tokyo and I stayed up through the night until noon directing the shoot and styling via Zoom. Loads of tea consumed.
What are some of your best styling memories? Do you have any tips for budding stylists?

My best styling memories! It's been a ride! My former studio manager was always joking that she'll attach a Go Pro camera on her and sell the footage rights to a TV channel, because the stuff that happened on a daily basis was just insane. Combining this industry and the people who work in it with the constant travel and checking into new places has resulted in some hilarious/crazy/unbelievable moments which we still laugh about now. So, right now, looking back I would actually say all of it — even the shoots and shows which I don't like because I think I should've done so much better, I'm just happy to have experienced all of it. All the places I've been to, all the people I've met and had the pleasure to work with, has contributed to this moment.
My advice for stylists starting up is always the same — believe in yourself and your unique point of view, work hard and be nice to people. The path is different for everyone but based on my own experiences, I would suggest starting to assist someone who's work you admire and start making connections already from those times. The way that social media can be used as free platform to showcase your work and your sensibility so easily is amazing — just don't fall into the trap of comparing yourself on other people especially based on the image they give out on social media. I think learning all the different aspects that come with styling, the logistics and the production it involves, is probably best learnt by assisting and by doing your own shoots on the side. Make sure you have have mentors, or at least surround yourself with greatness and different types of creativity. Do your research. Immerse yourself in other topics other than fashion. Dive into your own cultural background to tell your story.
You're also a consultant for many brands, providing insight into garment design or mood board seasonal themes as well as image direction. Can you tell us more about how this works, and how you navigate this as a freelancer?
As my work extends from styling to image and creative direction, show concept creation and design direction — I am in my element when able to work in that way, so I've actually never just done only the styling. I think most stylists don't. Often the whole concept comes from the stylist yet usually the industry credits the photographers — we often talk about this with other stylists and even the photographers. It's not always easy to navigate consulting as a freelancer — complexities around some structures and crediting do exist.
Working on the general direction is what I really love doing though. My goal for each brand is to create cohesive and recognisable identity on all the different areas of communication, whether visual or strategic. I sometimes see my role as some sort of refinery or vessel — as throughout a creative process, a lot of the ideas are filtered through the 'stylist' and I feel like my job often becomes the one of dissecting all that by leaving out the unnecessary and by adding something that was missing.
Can you tell us more about your studies and how it has shaped your work now?
I actually never actually studied art or fashion at university. I studied graphic design and visual communication and specialised in photography, and then was supposed to continue in photography but I realised very quickly that I was interested in making the image but not at all in the technical aspect of it all. Looking back to the final project at school when I was around 17 years old, I can now see that what I was doing was in fact creative direction and styling, I just didn't know those were even occupations at the time hence I was interested in photography.
My background in photography and graphic design is a big part of why I'm not focusing only on the looks or the styling when I'm working on a project.
Please tell us something we may not yet know about you!
I speak 7 languages very badly — Finnish, English, Swedish, French, Italian, Japanese and Swahili.
What are your dreams and plans for the next 3 years?
My focus currently is to pivot into other areas where to apply creativity to — I have always been interested in so spaces and furniture and I will work on that area more. Part of that journey is marble sculptures which I started to carve a year ago in Italy. I have huge dreams which I am working on turning into plans for a physical space that encompasses all of this, and which in turn creates a space for a community as I mentioned earlier.
Images: Anna Pesonen & Olivier Matich
Text: Joanna Kawecki