Tokyo
Riyo Nemeth 'Rerun' video works at Cale Gallery, Tokyo
Tokyo-based artist Riyo Nemeth presents her latest solo exhibition, titled Rerun, at Cale /Field Sewing Tokyo in Azabu-Juban. Nemeth challenges initial visual perceptions by re-creating images through multi-media and video art to interrupt and introduce a whole new way of thinking. Here in Rerun, she presents a variety of softly shadowed flowers captured in a blank, unassociated space accompanied by the mysterious, brooding sound of white noise. Looking closely, the silhouettes are flickering, almost with technical difficulty, as they are captured in a moment of time unveiling a deeper process of image composition than initially meets the eye.
We spoke with Riyo at her exhibition, on the concept of time passing and the process of film and photography.
Joanna Kawecki: How important was the music/sound addition to your visual video works?

Riyo Nemeth: One of the ideas for the work is to create three dimensional appearance on a flat screen using multiple layers from different angles of the subject. I used the white noise's texture to sculpt the image. Each layer of the video has different sounds for when the layers appear which think emphasises the subtle movements of the shift between the video layers.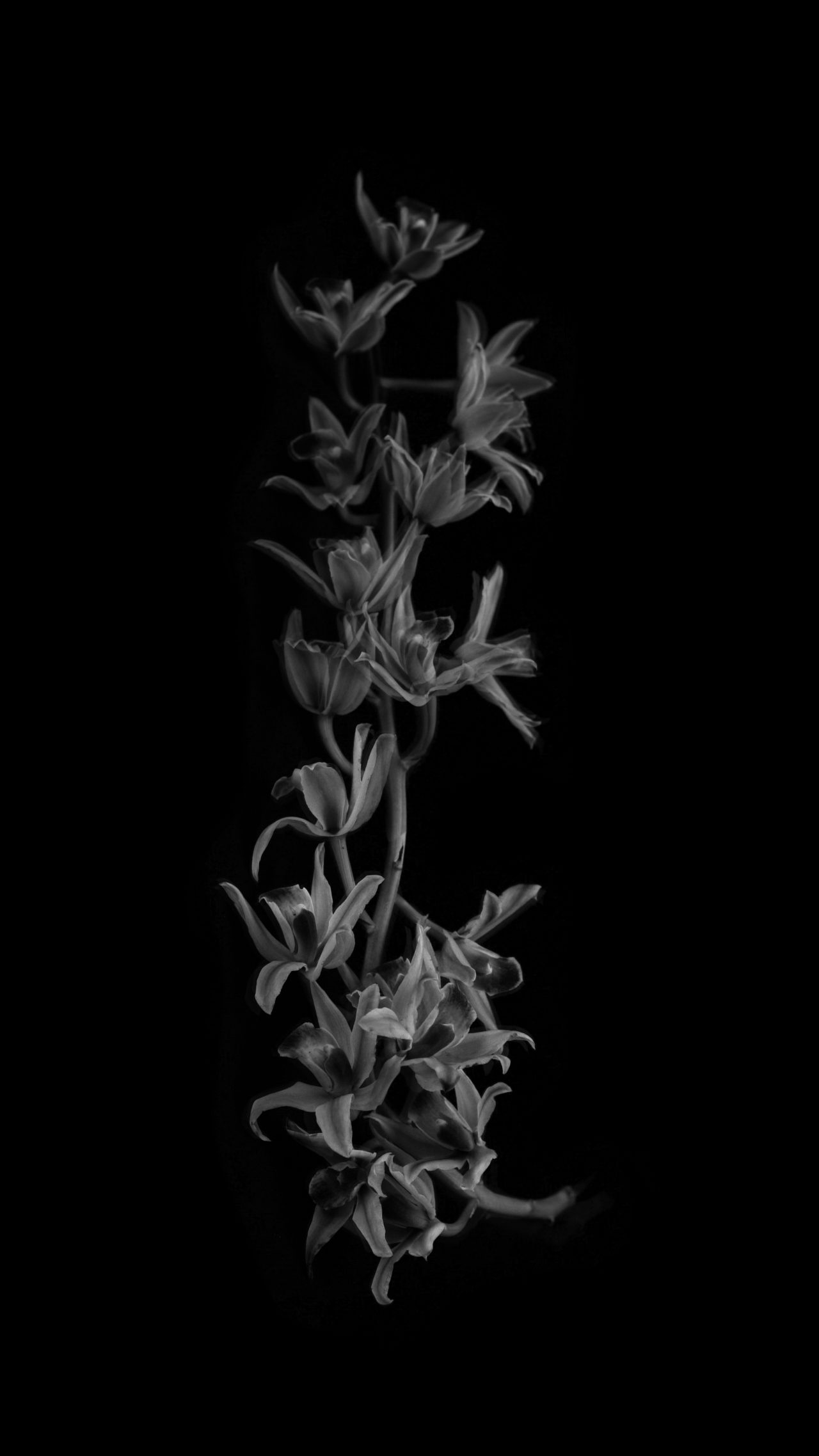 The orchids have various shapes, some are even spotted. Was there a reason you chose these particular flower species for this series?

I shot many different flowers and chose those four in the end for this exhibition. There's no particular reason for choosing orchids, or even flowers at first. I initially wanted to use still life as the subject matter and then chose flowers for the still life they were continuously wilting as I filmed. I think that relates to my ongoing interest in time passing and the process of film and photography that this loop videos contain the short moment of time yet stretched out as an endless moving image. But at the same time, as documented materials, they are kept unchanged. 

Is there a feeling or emotion you'd like viewers to feel through your works?

I want the viewers to see by simply looking at the moving images as it slowly moves. Also to feel the duration of the infinite loop video as if that can be found. The flowers are a documentation that shows time has stopped, but in this videos the movement still continues which occurs from the natural wind as well as the digital manipulation. Also, I'm interested in the viewer's automatic recognition and understanding of what you are looking at. Especially with all the individual memories and shared familiar views of flowers can actually create a new perspective of the flowers you are looking at.