Serpentine Pavilion 2018
Geometry, Time & Space Form Mexican Architect's Frida Escobedo's Lissitzky-Inspired Space
This years Serpentine Pavilion 2018, designed by Mexican architect Frida Escobedo (Taller de Arquitectura) presents a geometric, lattice-like tiled structure with an interior courtyard including a water feature and mirrored ceiling, created as a "Mexican space made with British materials" writes Champ Editor Joanna Kawecki.
The Serpentine Pavilion 2018 is minimalist in design and comprised of two rectangular volumes positioned at an angle that allow for a considered curation of light and shadow to enter and transform the space, dependent on the time of day in Britain's [ever-changing] summer. The Pavilion's clever incorporation of key elements of space, water, and surrounding garden ensure Escobedo's vision as a space of discovery and understanding of time and space.
For the Pavilion, Escobedo was inspired by Russian designer and artist El Lissitzky's Proun series (1919-23), (an acronym of the Russian phrase meaning "Project For The Affirmation Of The New") which featured juxtaposed layers, shifting axes, and multiple perspectives of spatial amalgams even in the artists' 2D paintings, which Escobedo was inspired by to "understand space in fragments, but also as a total." It's an unlikely connection, however completely in line with Escobedo's architecture; geometric, sculptural and material-driven work, with a focus on locally-sourced and sustainably-practical materials.
Whilst Escobedo's practice is known "for dynamic projects that reactivate urban space", it's clear to see the geometric parallels with her earlier realised and built works that consider materials, location and historical factors into the design. Such as the the disc-like pivoting civic stage Plaza Cívica in Lisbon, Portugal; a metal structure featured a wooden surface, wholly built in Mexico and shipped to Europe. In addition, her heavily-geometric and mirror-clad courtyard at La Tallera in Cuernavaca, was a sculptural gesture to navigate visitors to engage in a new relationship with the historic museum.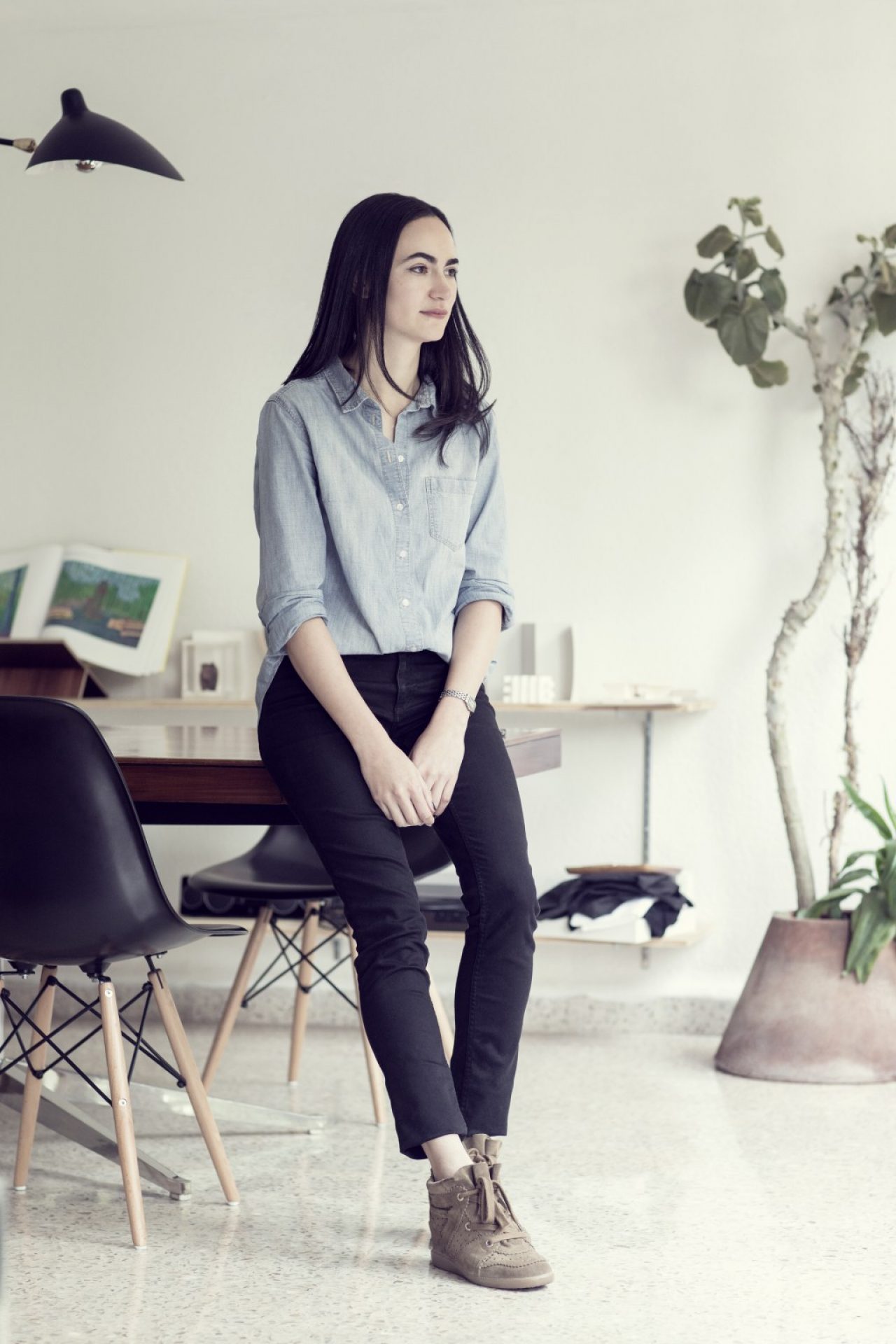 As the Serpentine Pavilion's youngest architect, and now the 18th selected and commissioned architect to designs the Serpentine Gallery's renowned Summer Pavilion, Escobedo celebrates her studios 12th year since founding the practice in 2006. Escobedo's design proposal for the Pavilion was selected by Serpentine Galleries director Hans Ulrich Obrist and chief executive Yana Peel along with advisors David Adjaye and Richard Rogers, while Obrist explained, "With this bold interior, Frida draws history into the present and redefines the meaning of public space." Traditionally, a public space is predetermined as an open-planned space, but in Escobedo's pavilion design she seems to favour the desire of seclusion with an understanding of natural semiology in her path-driven design directed by the positioning of each angled wall, to bring the public together in an intimate manner. The central water feature holds its own behavioural strategy as explained by Escobedo, "People become more relaxed and playful around water".
The pavilion features a Mexican Celosia (a traditional breeze walk found in Mexican architecture) whilst utilising British materials such as common industrially-produced concrete roof tiles. The whole space champions light and shadow to encourage contemplation and conversation with an overhead mirrored ceiling adding a reflective and light-refracting interior. The structure is nothing like the cold and grey space it appears to be, with the surprisingly warm and layered tiling providing double-sided light exposure depending on the time of day and which follows the Prime Meridian line at London's Royal Observatory in Greenwich.
Allowing a natural breeze throughout the entire structure, the Pavilion is essentially an enclosed yet open space, balancing as both an intimate and collective, congregational area. One can only feel a sense of protection or encasing inside, a seclusion amongst the vast greenery of the Kensington Gardens.
Escobedo's Pavilion is an exceptional example of the design possibilities and considerations of the capabilities of a public pavilion. Here, less is more – with minimal materials, the emphasis was drawn on championing the surrounding landscape, taking in the colours of green and blue from the surrounding sky and gardens to paint the design. The overall result is an intimate, and surprisingly warm and fluid space. The Serpentine Pavilion 2018 is open free to visit from 15 June until 17 October, 2018.