ONES TO WATCH: LONDON DESIGNERS
Champ Selects The Top 5 Designers At London Fashion Week Mens SS19
Ala Champ re-caps the top 5 Designers of This London Mens Fashion Week
Spring/Summer 19 Season; including Bianca Saunders, Nicholas Daley, Kiko Kostadinov, A-Cold-Wall* and Phoebe English.
Nicholas Daley
Designer Nicholas Daley presented his SS19 "SLYGO" collection, inspired by his parents club night known as Reggae Klub (which operated in 1978-1982). Held in the light-filled Swiss Church London, the presentation included a DJ set by legendary Don Letts and Caya Sound System, accompanied by a stellar roster of London's leading jazz musicians and artists. Yussef Dayes, Cosmo Pyke, Mansur Brown, Obongjayar, Yahael Camara Onono, Charlie Stacey, Rocco Palladino, Simeon Jones and Nabihah Iqbal, all in Nicholas Daley's SS19 tailored vanners silk weave shirts and suit jackets, including a new reinterpretation on the baker boy hats for an effortlessly sleek look. Footwear included adidas originals and Daley's ongoing use of British craftsmanship with shoes by Trickers and Christys' Hats. The space was filled with an original scent by Kuumba, created especially for the show. Nicholas Daley continues to be one of London's leading young designers reinvigorating menswear.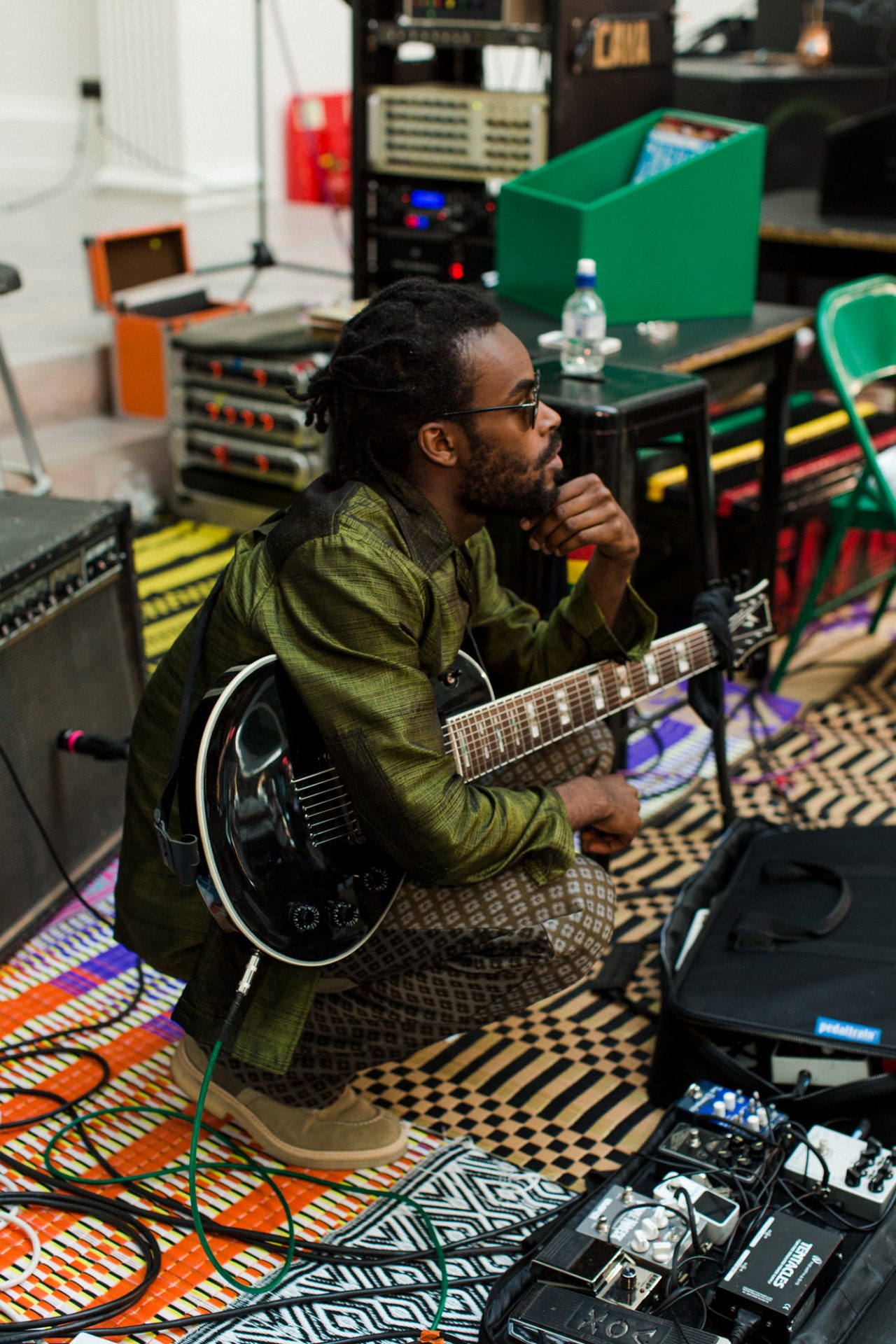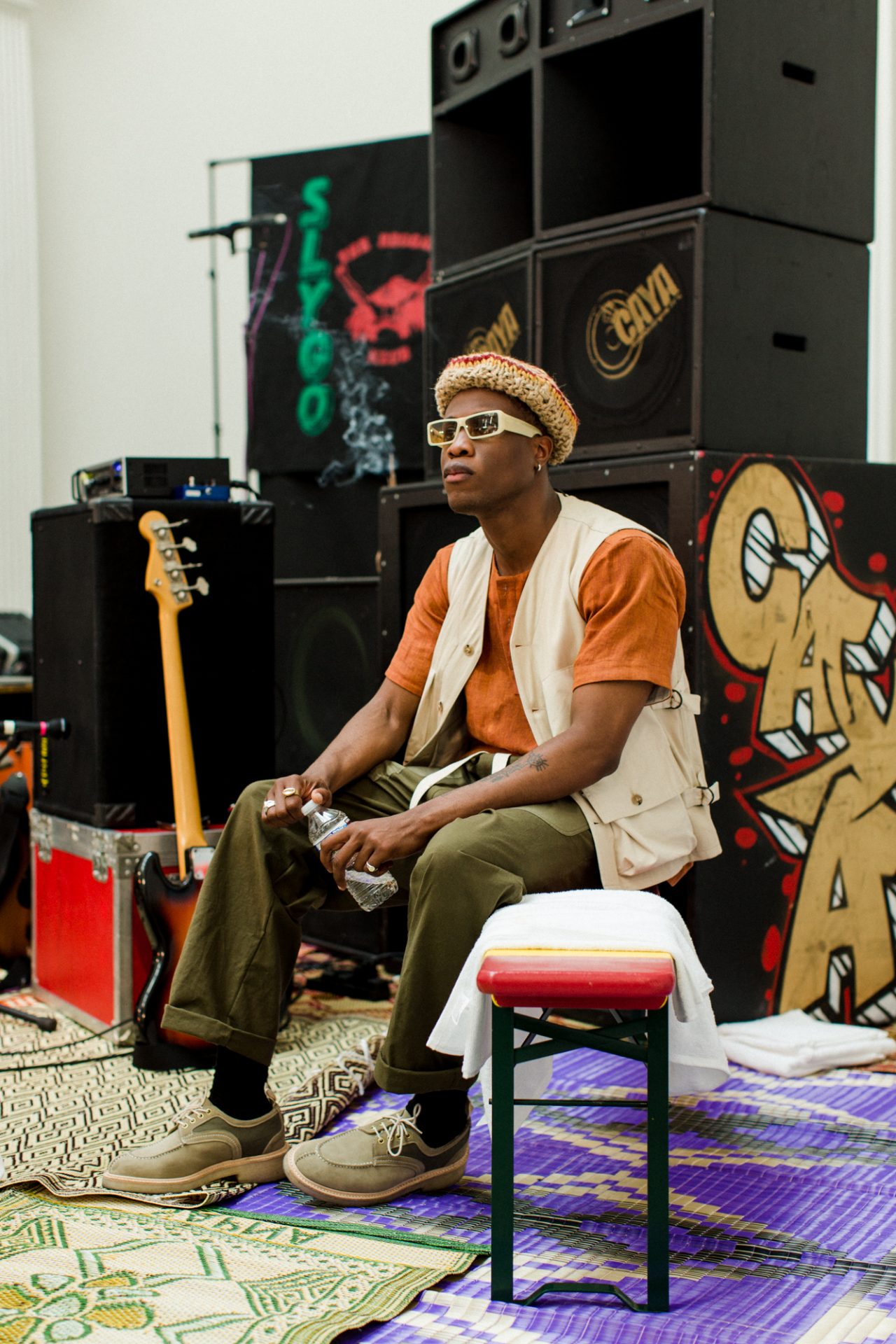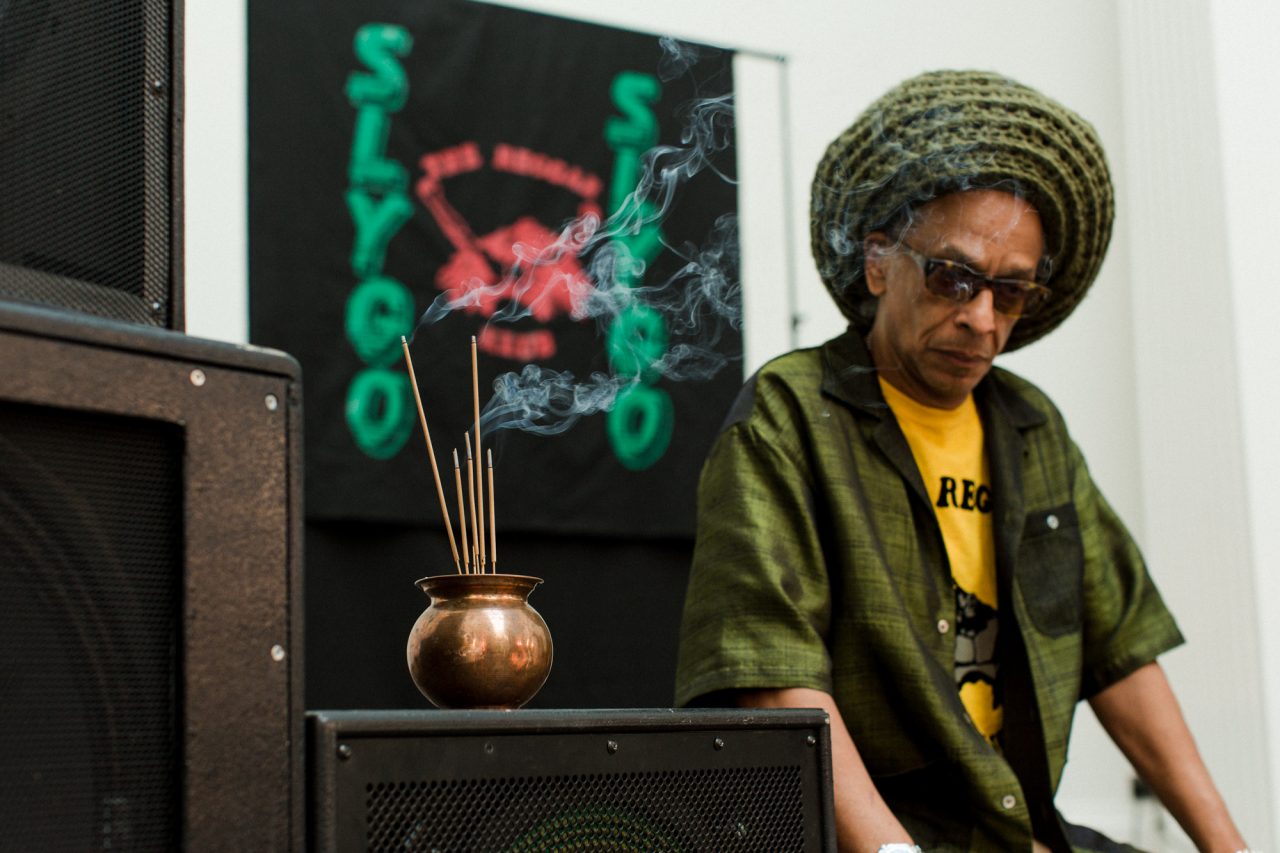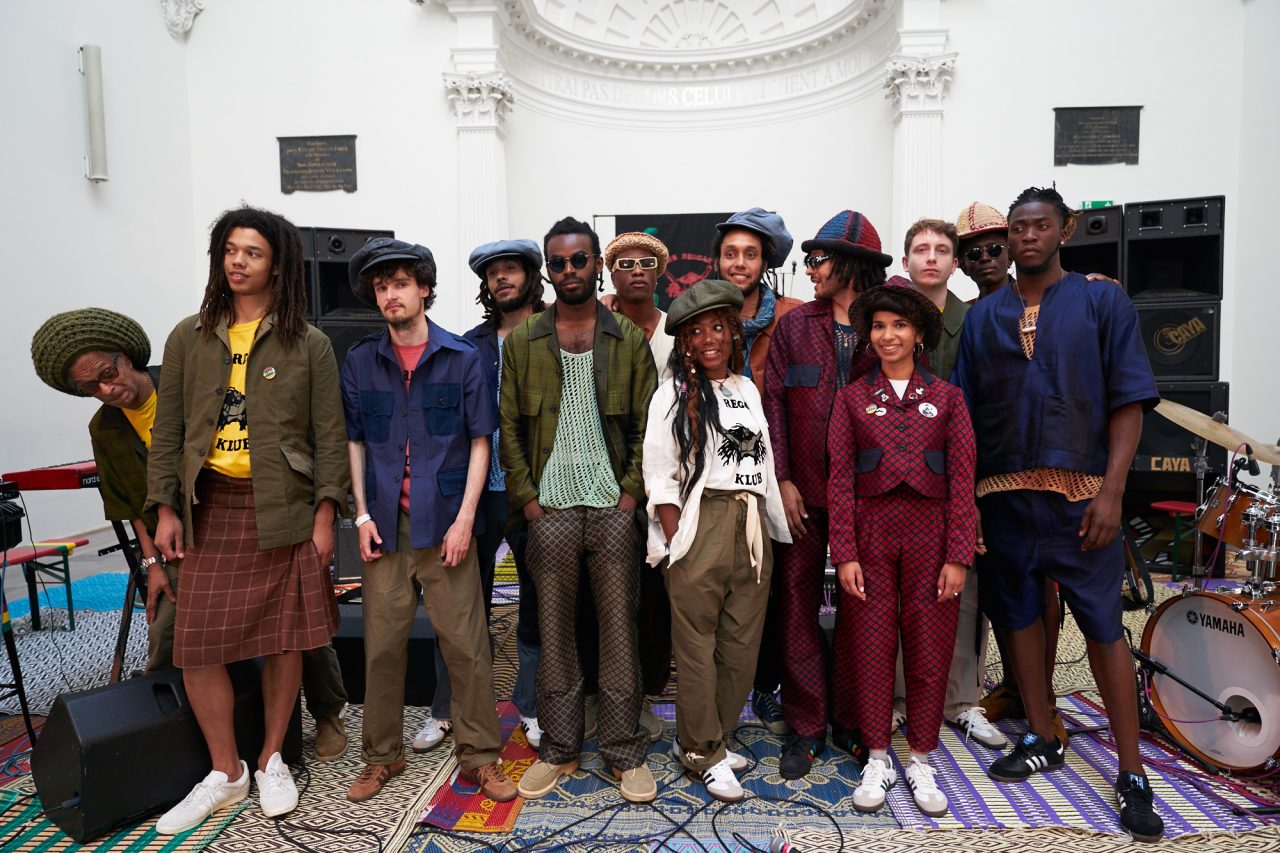 A-COLD-WALL*
A-Cold-Wall* presented their SS19 collection "Human. Form. Structure." at the old Truman Brewery warehouse in London's East, focussing on a key concept of clothing in relation to architecture and space, and how the way physical spaces inhibit or correlate to our mental space. With two conceptual performances (amongst set structures by Joseph Bond Studio) the SS19 collection included new colour tones including earthy oxblood, soft mustard yellow, silvered blue and crimson, with strong silhouettes of 3D pockets and inflatable vests; a reflection of digital adaptability.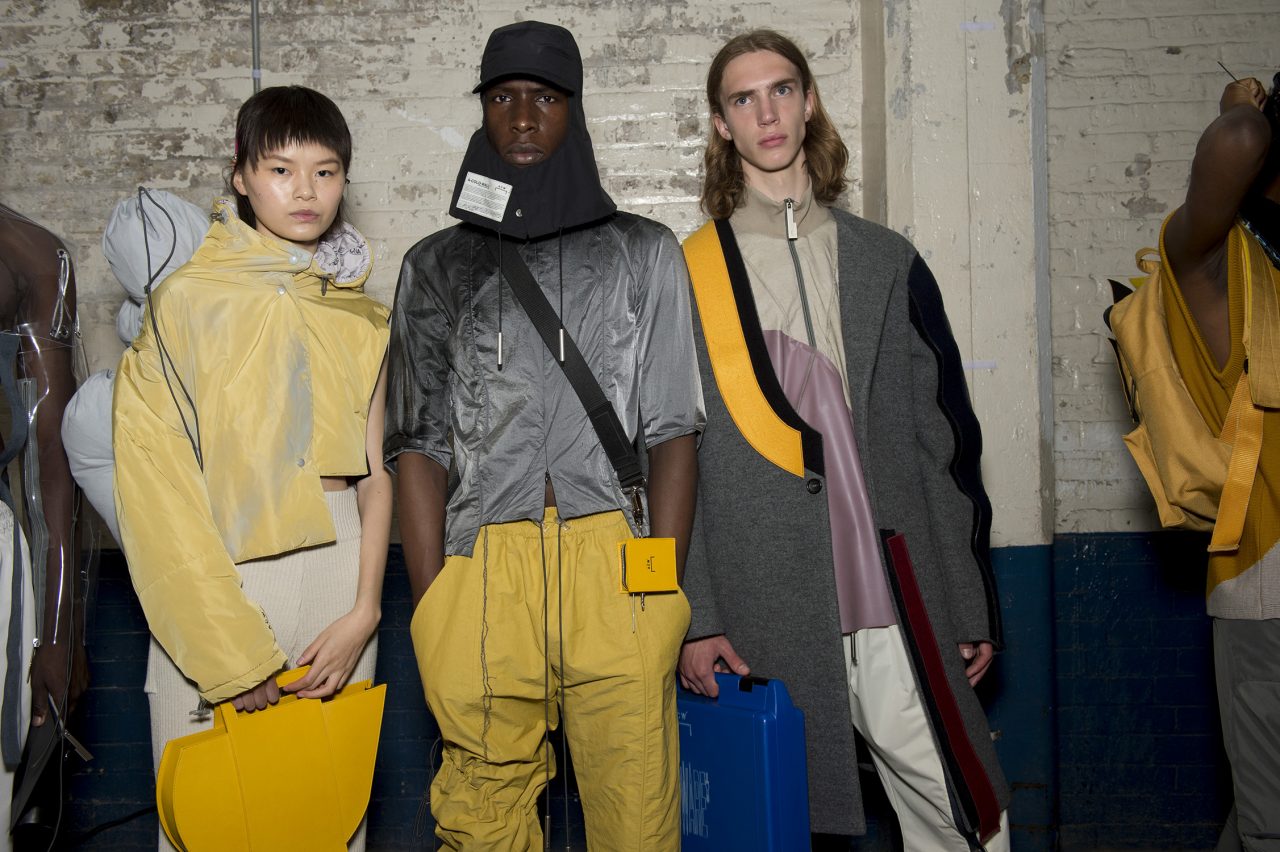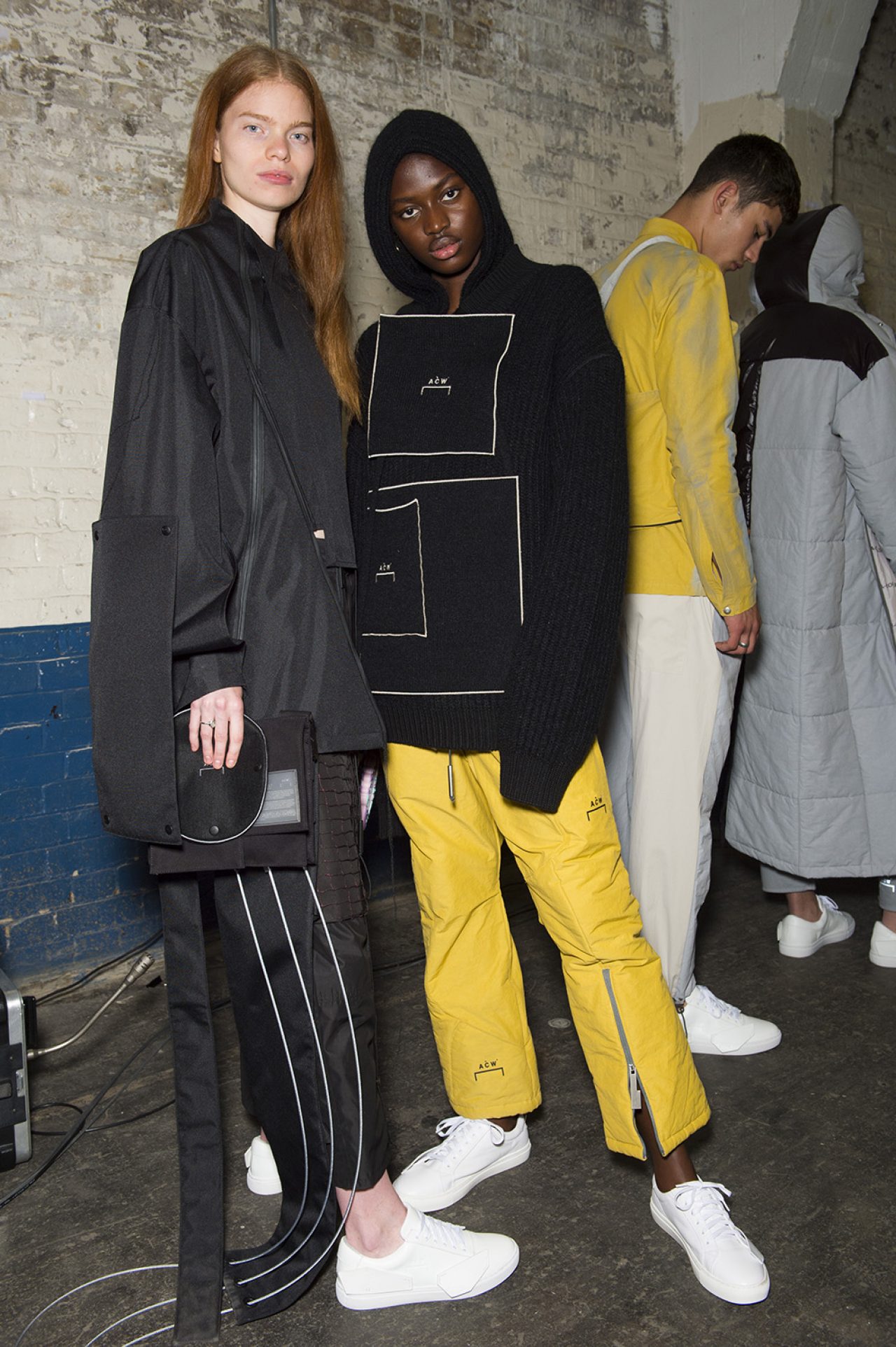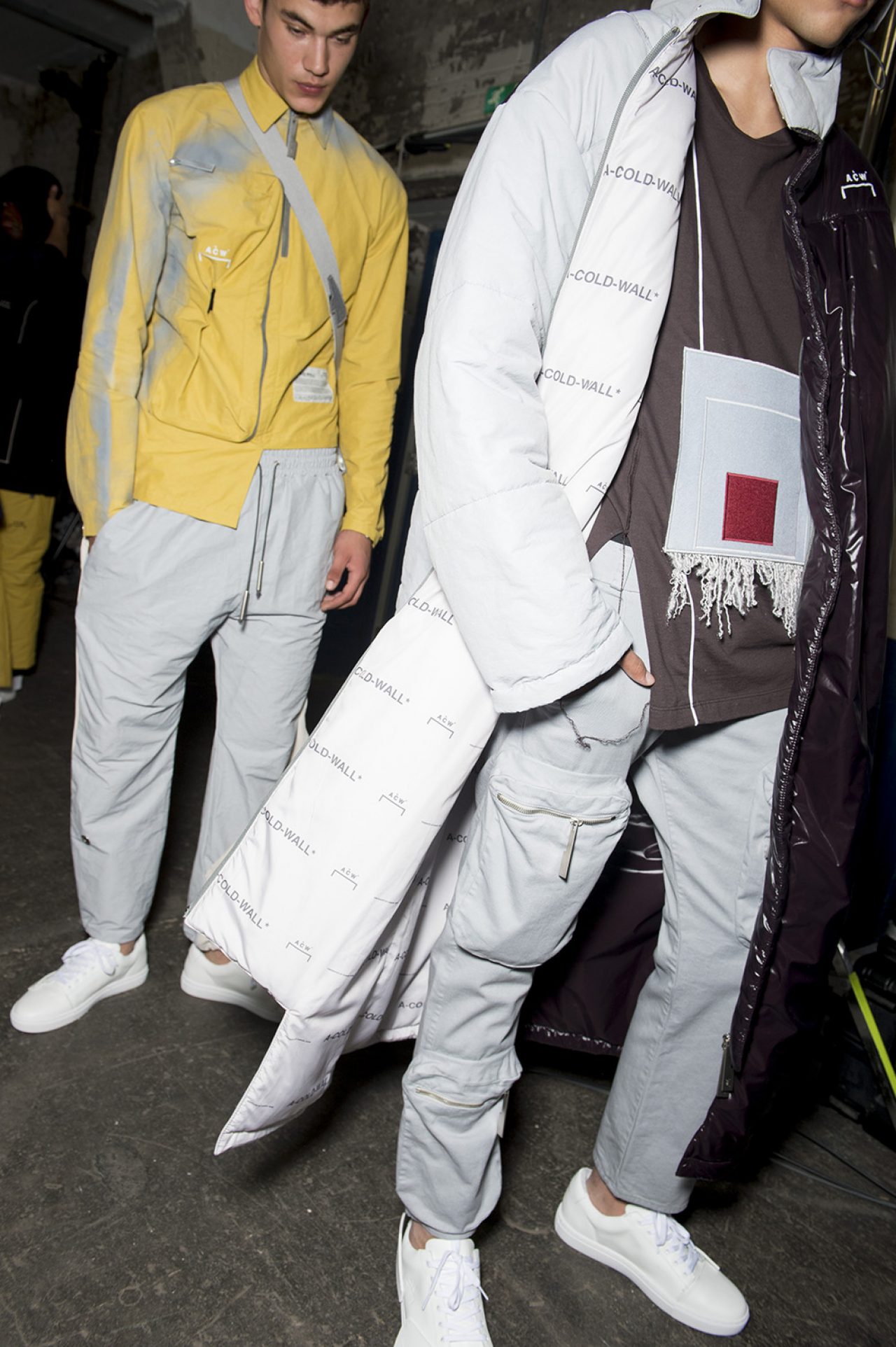 PHOEBE ENGLISH
Phoebe English presented her SS19 collection as an amalgamation of her mens and womenswear collection, now united as one collection and presentation for the first time. Led by a poetic explanation of the collection's direction, it included juxtaposed words such as "chaos/ control", "dot/stripe", "line/ circle" with more tangible descriptions including "waxed cotton, waffle linen, textured shirting, sequins" reflecting the diversity of garment materials. The collection acknowledged the separate personalities of mens and womenswear, describing them as: "menswear remains utilitarian womenswear remains imaginative and narrative based." Phoebe English's sculptural garments continue to stand out with their and wearable minimalism, attention to detail and emphasis on craftsmanship.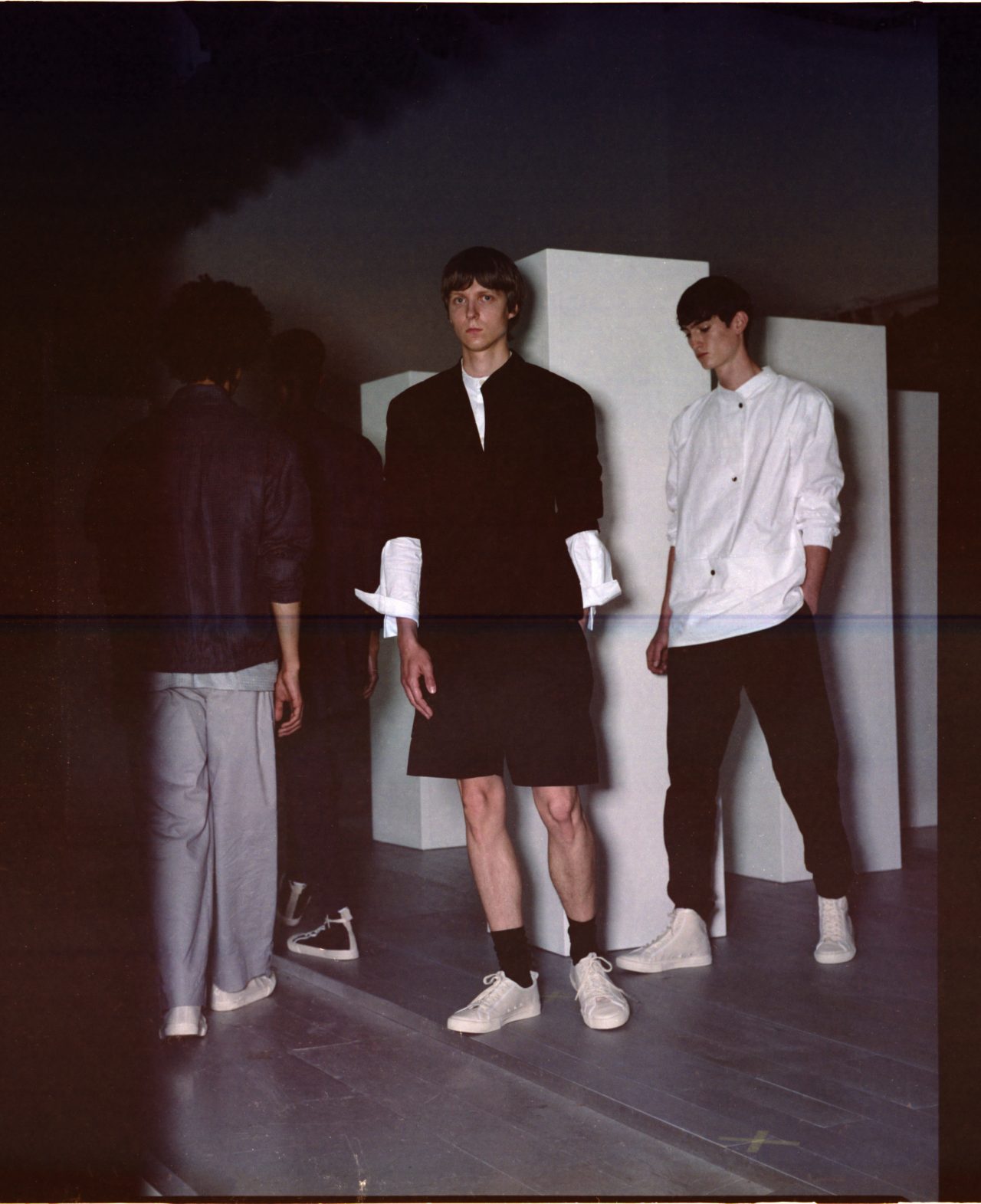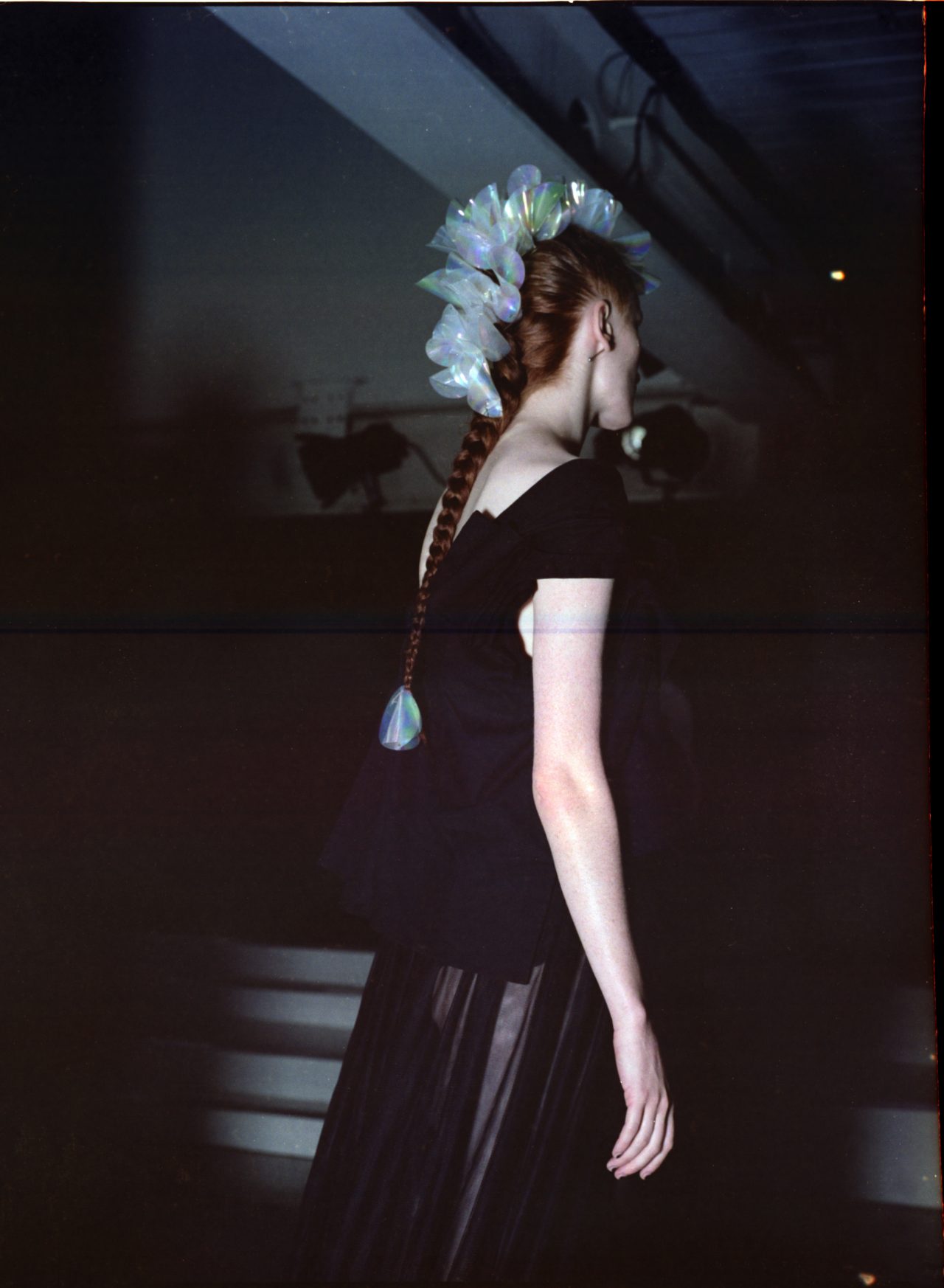 KIKO KOSTADINOV
Kiko Kostadinov's SS19 'Interviews By The River' collection featured with models in his consistent thread of a contemporary take on utilitarian and workwear tailored garments, inspired by German artist Martin Kippenberger's installation piece The Happy End of Franz Kafka's 'Amerika'. Kostadinoff created a contrast between his impeccably-tailored yet relaxed garments that featured additional adjustable elements such as buttons and zips, reflecting his "fictional utopia of universal employment" collection concept. Including a sneak peek of the designers latest collaboration with footwear giant Asics.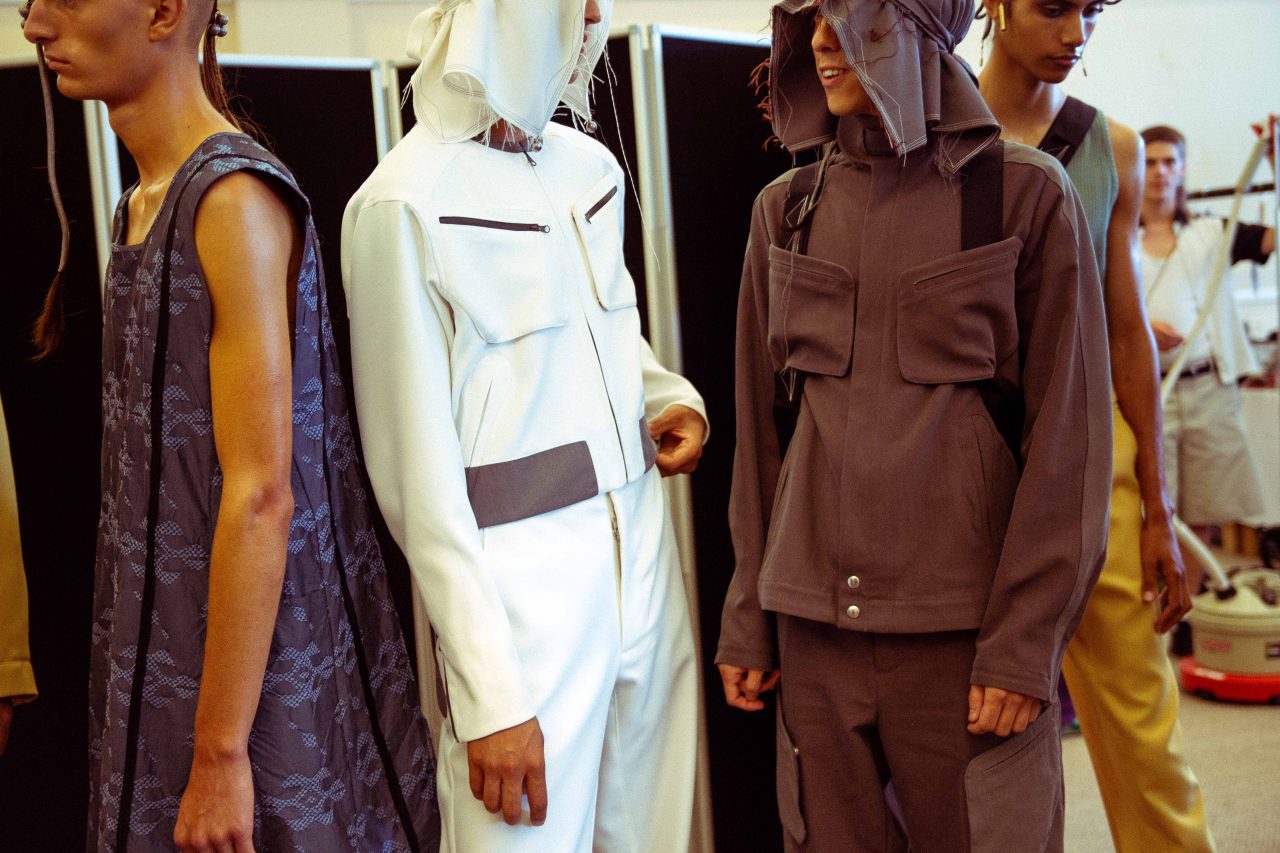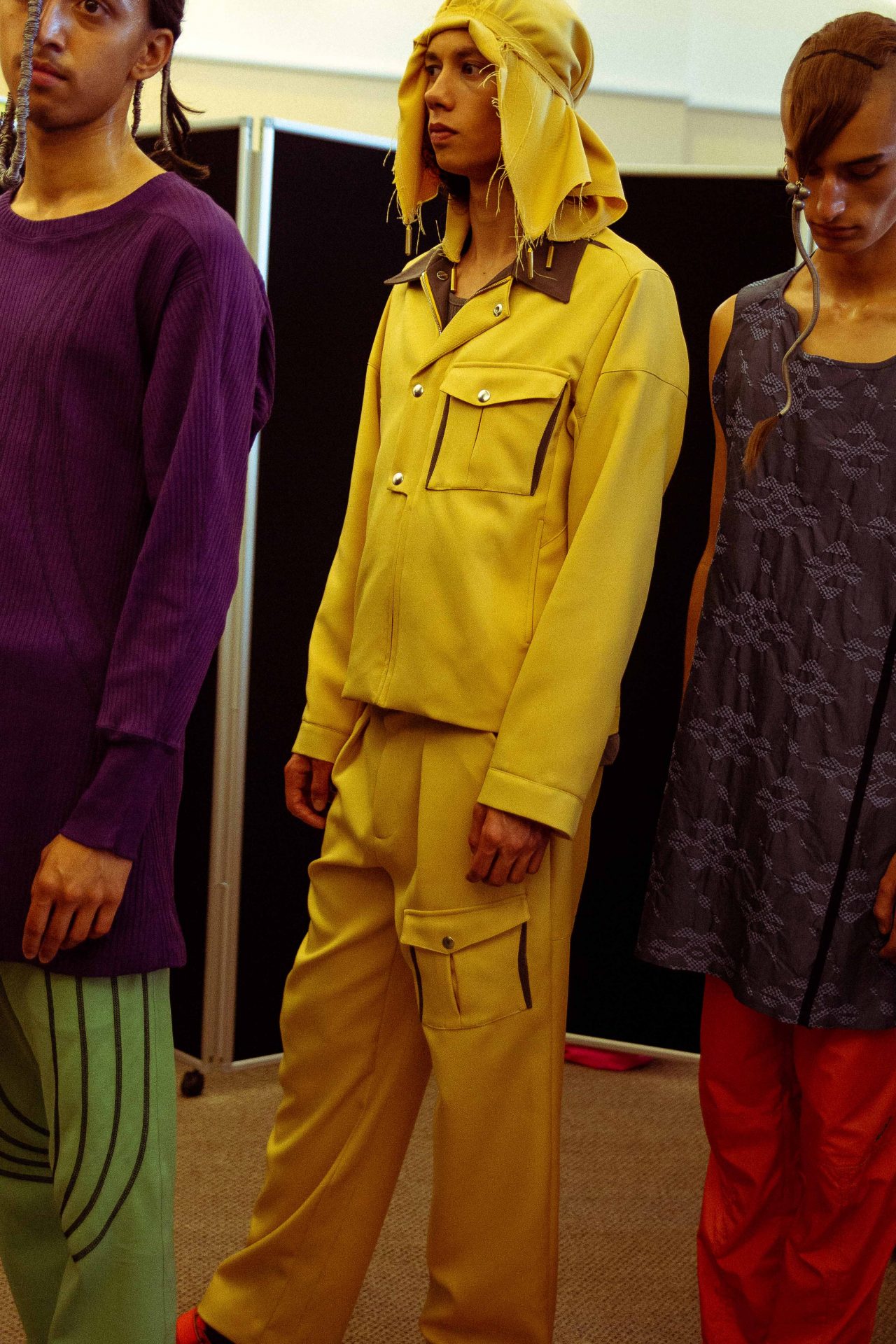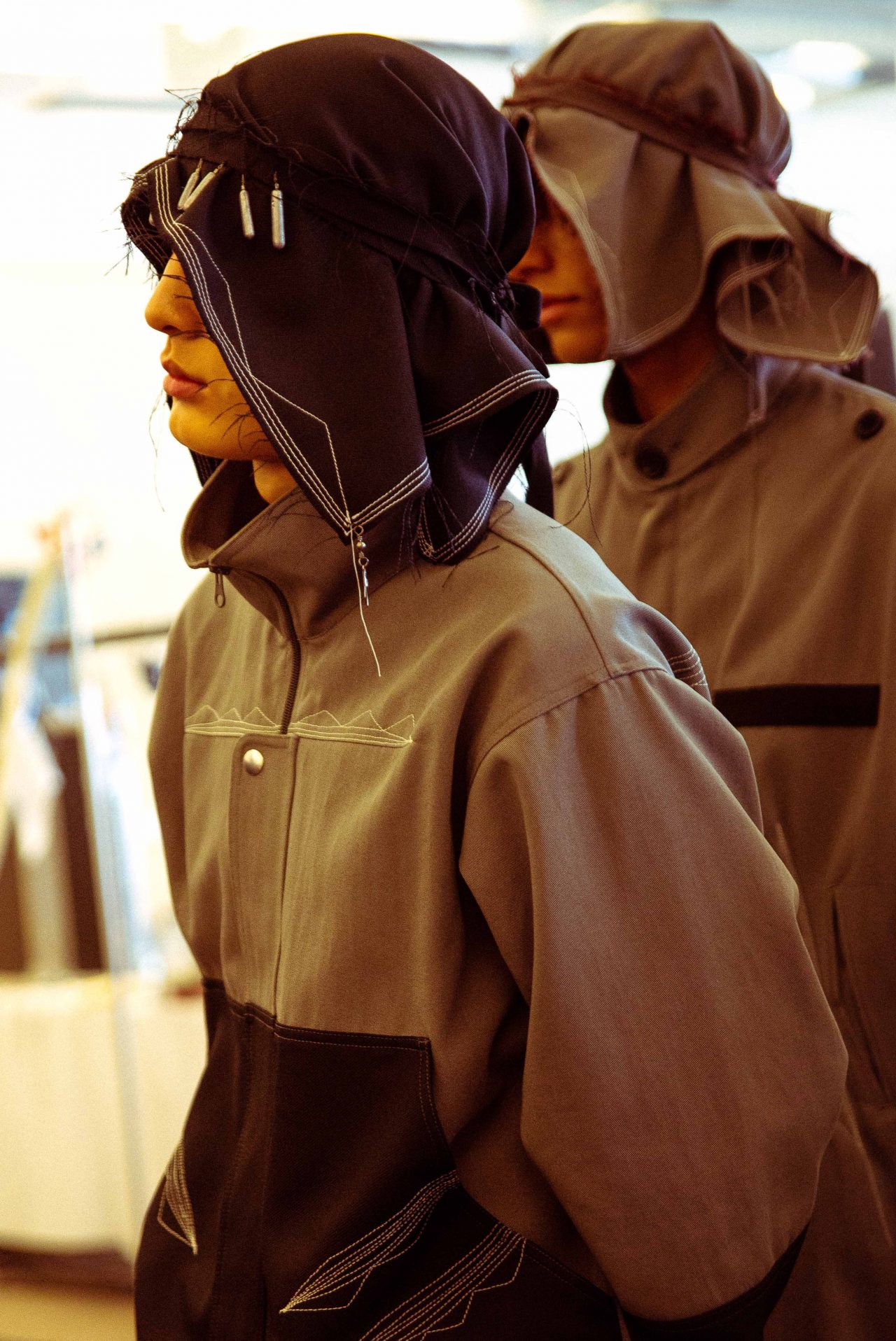 BIANCA SAUNDERS
Titled Gestures, emerging British designer Bianca Saunders' SS19 collection took a closer look on body language and mannerisms, providing a wider perspective unto British culture, black identity and hyper-masculinity. Focussing on the nuances of human behaviour often going unnoticed, Saunders took inspiration from her own earlier films, and a Royal College of Art peer Paul Maheke whose "Unwritten Handbook" focussing on the physical portrayal of male identity, provided added inspiration.
The collection's comfortability was paired with a sense of sensuality, exercising sexuality, in an ambiguously positive hopscotch between masculinity and femininity. Warm, earthen colours dominated the collection palette for a display of organic and natural foundations, alongside sharp, white, cotton shirts and black nylon trousers.
Images courtesy each designer | Written by Joanna Kawecki | Tokyo-based Editor-In-Chief