Carlos Salaff
A Glimpse Into The Future Through One Designer's Supercars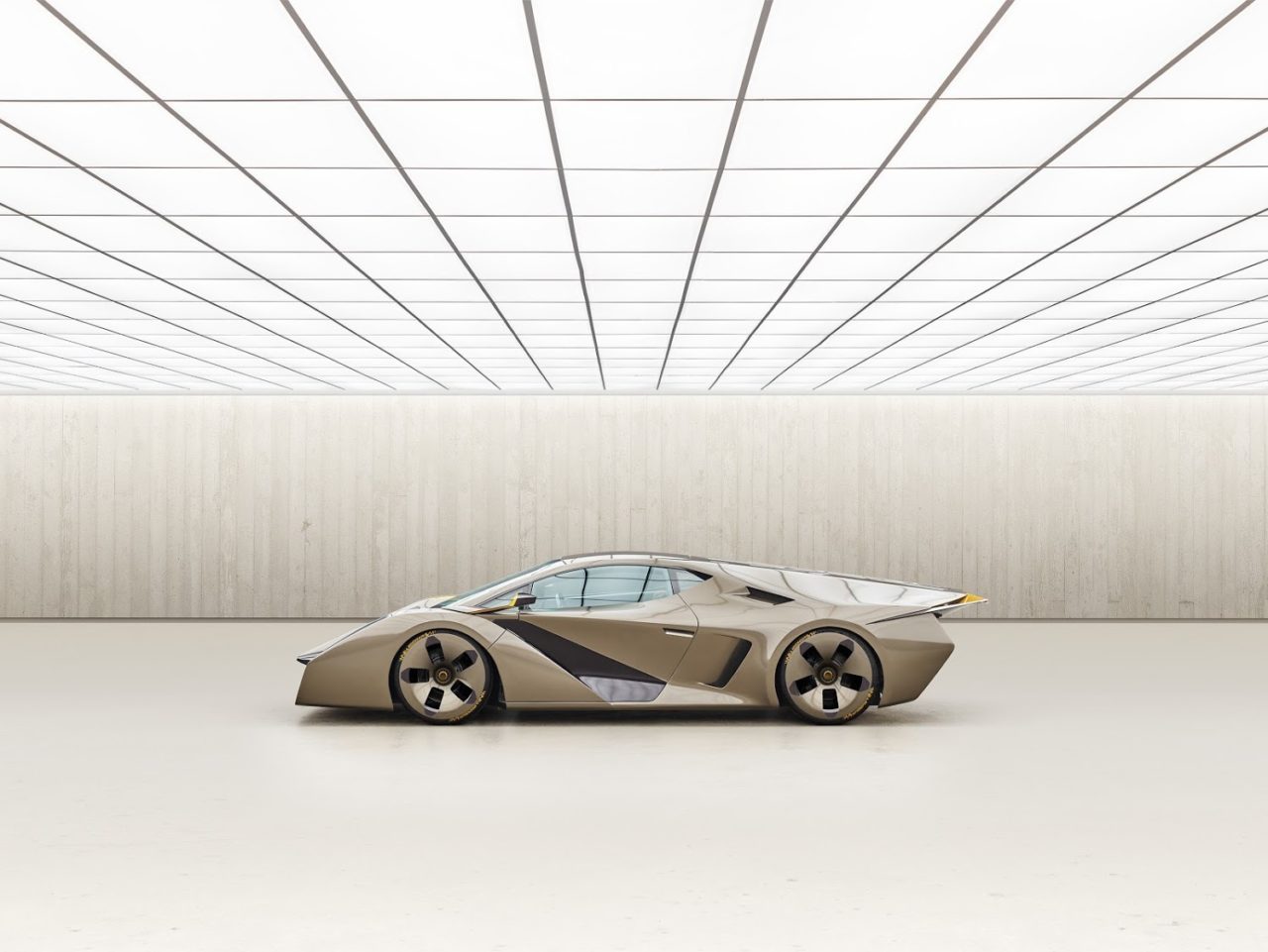 As founder and chief designer of SALAFF, Carlos Salaff challenges the status quo of high-performance automobile design with his own bespoke creations: supercars. A designer with a breadth of knowledge in design, production and manufacturing, Carlos combines his other-worldly concepts with practical hands-on production.
From the here and now, he creates a glimpse into the future with SALAFF. And you can drive it.
Seeing beyond the general function of automobiles, Carlos presents the best of materials and production in auto design, with the intent to evoke emotion. Combining innovative processes with traditional craft and technique, both aesthetics and purpose of the automobile are held in equal regard. "For me, the experience of an object, how it makes you feel, is just as important. I see it as creating a living sculpture, where the object has a personality – a skin and inner workings" states Carlos. SALAFF is the definition of moving sculpture.
A culmination of his passions and the other-worldly vehicles that have driven his purpose, Carlos aims to realise the unknown with SALAFF.  The designer himself has always believed it is possible to make his dreams a reality. They indeed are, and now he's also realising them for others, too.
Exploring boundless ideas for the development and execution of his concept cars in the Caden Collection – the C1, C2 and C3, what is conceived transcends boundaries in all categories. Proudly unveiled at the 2018 Pebble Beach Concours D'elegance, the C2, the collection's most emotive model, is currently available on a commission basis, alongside the C1. Pictured here and shot by Benedict Redgrove in Los Angeles at the exact location the Tumbler Batmobile was unveiled to Christopher Nolan's The Dark Knight, the interconnection of personal memory, emotion and feeling is evident in Carlos' work.
Growing up amongst a family of musicians, sculptors and designers in Rochester, New York, Carlos was surrounded by creativity and progressive thought. With his father a classical violinist and a founding member of the Cleveland Quartet, as a child Carlos traveled a lot for his father's musical career and fell in love with various types of aircraft, "especially a bumpy old turboprop plane, the Convair 580". Compelled to sketch and sculpt automobiles and aircrafts, together with his father he would build paper models of the moving machines every summer. Carlos' grandfather was an engineer who worked on the cassette tape, and helped his sister (Vera Neumann) build a factory for her trailblazing midcentury fashion design brand. Indeed Neumann's home in upstate New York was designed by her friend, the incomparable architect Marcel Breuer, and his buildings modernist lines, lighting and harmony within nature had a profound effect on Carlos from then on.
An unquenchable interest in science fiction propelled Carlos' exploration into his influences further. Growing up with Star Wars, 2001: A Space Odyssey, Alien and Tron, Carlos questioned and explored their narratives, with their concepts and aesthetics embedded into his DNA subconsciously. Also citing the Space Age design movement as another inspiration later in life, ground-breaking designers such as Eero Saarinen and Verner Panton opened new realms of thought and possibility.
As a student of the Art Center College of Design in California, Carlos' career in design was inevitable. Graduating in 2003, Carlos started his professional career as an intern at BMW and Mazda Design Americas, officially making moves at the company as an auto designer from 2003 until 2012. A key designer in some of the company's most instrumental designs, Carlos oversaw the design of numerous influential concept cars for the company such as the Nagare, Furai, Mazda 3 and MX-5. The Nagare series was recognised at the 2008 Grand Prix Du Design Award in Paris and the Ryuga concept received high-acclaim at the renowned 2007 Louis Vuitton Classic Concept Award.
Now steering away from his earlier work in design of mass-produced vehicles with the bespoke SALAFF series, Carlos also consults on projects involving cities and vehicles of the future. His output not only involves design, but informs entrepreneurial future-driven companies. The designers' work is a glimpse into a world we are yet to experience.
CHAMP | Can you tell us about your initial design process from sketching and sculpting, leading to production.
Carlos Salaff: I begin each project with quick sketches. I build digital models in the computer and physical models out of anything from cardboard to plaster. I then work with a global network of creative fabricators that have mastery over various tools and disciplines.
A key enabling factor is that modern software coupled with a 3D printer can make objects that would have required vast sums of money and large teams only 15 to 20 years ago. One reason I left the established auto industry is because I saw tools like these that would give tremendous creative power to small teams.
With SALAFF so striking in its aesthetic form, does function still take priority over form when you are designing?
Function informs and guides aesthetic form, and as a consequence of stripping away the non-essential, opportunities for new aesthetic expression present themselves. For me a meaningful project is one I can approach holistically—from the frame to the surface. That said, function is often described as utility. But for me, the experience of an object, how it makes you feel, is just as important. I see it as creating a living sculpture, where the object has a personality – a skin and inner workings.
What are some of the key design details in the SALAFF C2?
The seats and interior include some of my favorite details. A lot of thought went into creating a blend of vintage materials with modern surfaces. The independently sewn distressed leather pads on the seats and knurled aluminum knobs and switchgear are really special. Not many people know that the C2 has a gated manual shifter and a naturally-aspirated Lamborghini V10 engine for that old school human-machine connection. The concept is analogous to people who love listening to vinyl records in an age of digital streaming.
In your first project, Caden, you expressed your belief that metals have a timeless quality. Caden was largely carbon-fibre free, what are the main materials you use in the SALAFF series?
Carbon fiber is great if used honestly for its mechanical properties. I was just tired of modern mass-manufactured cars mimicking metals and leathers with cheap plastic. I wanted to create a modern design that used vintage materials and processes. The Caden/C1 has hand-beaten aluminium body panels, the way vintage Ferraris were made. It's like a futuristic vintage racing car. I love the juxtaposition of old and new values.
Always looking to the future, are SALAFF designs all electric? 
When I launched SALAFF in 2012, my plan was to create handcrafted electric "supercars." Cars you could drive at the racetrack and drive home. At the time full electric technology wasn't mature enough for those kinds of energy and cooling demands. I decided to put the idea on hold and pursue analog/vintage oriented cars—the C1 and C2– that use combustion engines. I do think it's important to not lose those old-school mechanical creations, but I'm drawn to the future and it has become a necessity for humans to address it.
In 2020 the technology has evolved a lot. All of the projects on my drawing board are now electric. The fulfillment of designing cool things that can also heal this organic spaceship we live on, that's the sweet spot. I think the simplicity of electric motor propulsion and the rapid evolution of the technology will spawn projects that look like the Jetsons.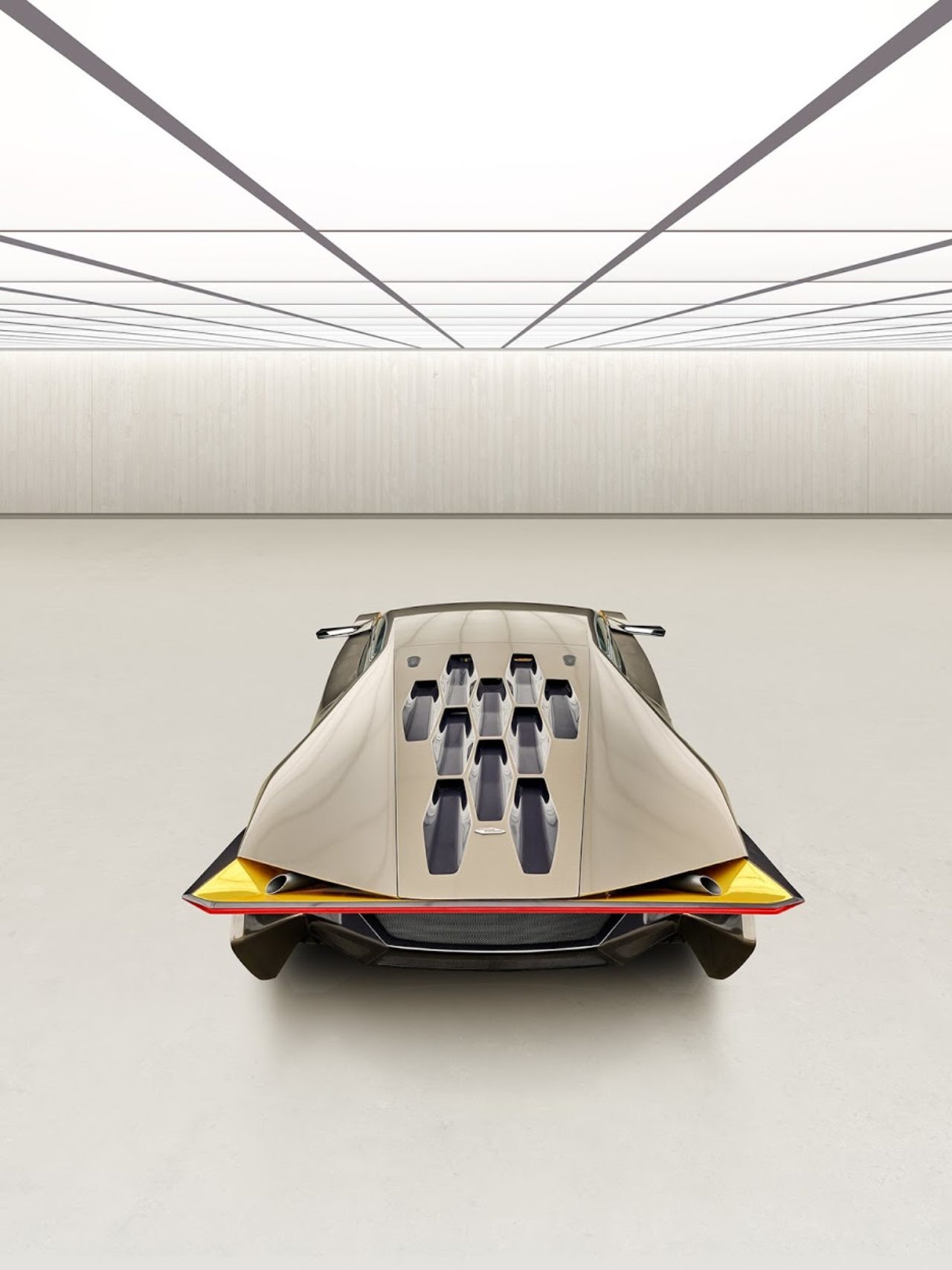 With each SALAFF hand-built, where are they made and can you tell us more about your own company process? How big is your team of craftsmen?
My team is spread out globally and my process adapts as needed. I don't run a company in the traditional sense of having a fixed team under one roof. Over the years I've met great upholsterers, metalworkers and shops with large CNC machines, 3D printers and small-batch manufacturing capability. I create the initial digital models in my studio – the DNA of each project – then I link up with my network of makers. Modern communication, design and manufacturing tools give us agility and the ability to form like Voltron and make complex structures.
Do you look to the latest available automobile technology to incorporate into your designs?
The auto industry is the last place I look for innovation, with some exceptions like Tesla. At the end of the day I just want to bring science fiction into reality and build a beautiful future for my kids. I'm looking at technology that can exist harmoniously with nature. For example, the type of work that Neri Oxman is doing at MIT is fascinating. Her team is researching how to grow structures like buildings. In that same vein, I'm currently planning a project to build vehicles out of plant-based composites. Stuff like this really excites me.
What did you learn at Mazda that was pivotal to your growth as a designer? 
At Mazda, I had the opportunity to learn from some of the best designers in the world. It was a golden time and I worked with people who are now directing design at companies like Tesla and Lucid Motors. The concept car projects we did introduced new types of architecture, form and texture in automobiles.
I left the established auto industry for a couple of reasons: I love the experimental mindset of artists and musicians. It's about being truthful to a vision and to oneself, even if that vision isn't popular or profitable. Like any big industry, the car business usually molds projects to a "target buyer" and competitor's products. Secondly a designer in the current auto industry can only go skin-deep. We made groundbreaking concepts but ultimately reverted back to safe choices with our production cars. We were just creating new skins to go atop old-world technology.
What are some iconic designs that have influenced or inspired your thought process?
The SR-71 Blackbird aircraft captured my imagination as a kid and is still the perfect image of a zero-fat design. Its surfaces seemingly shrink wrapped over its powerful engines. Not to mention its Mach 3 (three times the speed of sound) routine performance.
The fact that it first flew in 1964 blows my mind. I strive for that purity and contrast in my designs. Eero Saarinen's TWA terminal is so liberated in its construction and encapsulates the sentiments of the Space Age. Any of Zaha Hadid's buildings show how modern computing augments our creative power and blurs the line between art, design and engineering.
In your view what is the most game-changing design in the world of automobiles? Is the Ferrari 330P4 and Jaguar E-type up there?
The Ford Model T. It established the engineering, passenger layout and basic dimensions that we still use today and helped define standards for our national road system. Fundamentally, cars haven't changed much since then. A second one is probably the Tesla Model S. From the outside it's beautiful but recognizable as a car, but its propulsion system is a total rewrite and its software system is setting the stage for the autonomous revolution.
Both the Ferrari 330P4 and Jaguar E-type represent a merging of purpose, technology and the thinking of the time. There is nothing disingenuous about the use of materials. The fact that they were handmade makes them soulful. They reflect optimism in the human spirit.
Are there any particular films, designers, movements or objects that have propelled your enthusiasm and passion for design?
I love science fiction. I'm fascinated by world-building and films can envision that for us before we can build them. Star Wars: A New Hope came out the year I was born. I grew up watching the original trilogy. The design in those films was hugely influential to me, as it was to a generation. 2001: A Space Odyssey, Tron, the Alien films, The Explorers. So many dope ones. I love designs of the Space Age. Eero Saarinen, Verner Panton and Pierre Cardin created a feeling that makes me feel hopeful.
Photographer Benedict Redgrove captured the C2 so perfectly in these images, can you tell us more about this partnership?
Benedict and his team at INK creative are total badasses. Ben is my favorite photographer. His images are clean, minimalist and enlightening. He captures the beauty in oft-neglected details of functional objects like the Space Shuttle. I thought these crisp worlds would be a perfect environment for the C2 and I invited him to photograph it. Happily, he was excited about it too and we shot the C2 at Popsicle Studio in Los Angeles. It's fitting that this location was used in Christopher Nolan's Batman films when the Tumbler Batmobile was unveiled to Bruce Wayne.
Can you tell us more about your work with future-oriented automobile company Vibe Inc?
As Design Director I helped create vehicles for the future of on-demand-mobility. We created an awesome brand identity from the logos to the app design. We built a vehicle called Pod Van SALAFF-Edition based on a Mercedes Sprinter platform. It's like a boutique Space Age lounge on wheels. The inside looks like a scene from Kubrick's 2001, A Space Odyssey. It has large digital displays, awesome lighting and connectivity to all sorts of streaming services. We created an app that allows passengers and van operators to build and change interior "vibes" or moods from anywhere in the world. Sadly, due to the Covid-19 pandemic Vibe had to change its strategy and my time there came to a close. But the future holds endless possibilities for them.
It indeed does seem like the future of urban travel which remains largely on four wheels still.
The Pod Van has its own private space. You don't see the driver unless you need to. You can be productive and have fun without stressing while commuting. I think that type of interior architecture will be commonplace when vehicles – both on road and in the air – become autonomous. Cars may still have four wheels but what we call a "car" will be a different thing than what it is today. It will be moving architecture.
Speaking of four wheels, the future also includes a set of wings. I'm thinking more broadly about designing vehicles of tomorrow, right now. Currently on my drawing board: an electric flying car.
With almost every automobile company producing in China now, where do you see the future of automobile manufacturing and distribution heading?
I see it going everywhere in the world. India, Southeast Asia, South America. With modern communication democratizing knowledge, and with easy access to relatively inexpensive and powerful creative tools, production and distribution will become more widespread and agile, not only confined to the realm of large manufacturers.
∆