STANISLAVA PINCHUK: TERRA DATA
The First Career Survey of the Ukranian-Australian Artist's Work Presented at Heide Museum of Modern Art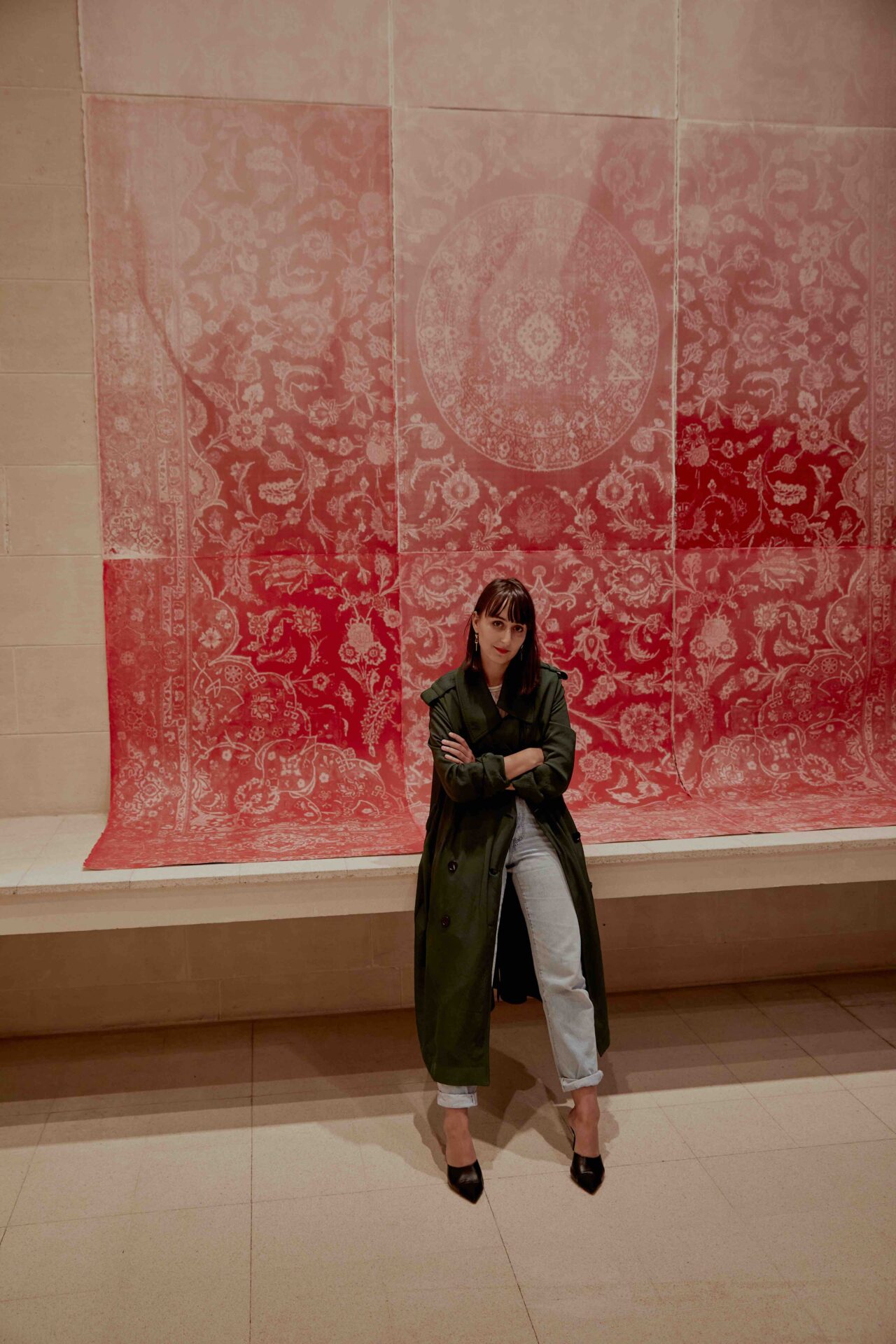 Forty key works from the past five years of Ukranian-Australian artist Stanislava Pinchuk's oeuvre are displayed in the fitting context of the avant-garde Heide Museum of Modern Art in outer Melbourne, one of Australia's most important cultural institutions.
The exhibition, aptly titled Terra Data, presents a concise look at Stanislava's work comprised of her meticulous pinhole drawings and terrazzo sculptures, along with her renowned 'The Red Carpet', a transposed photograph of an architectural intervention strategically mapping the Ukrainian Bessarabian rug onto the steps of the Sydney Opera House.
At 32 years of age, it's quite a feat to stage such an exhibition so early in one's career. Stanislava's pivotal works over the past 5 years have proven to gain in relevance, highlighting urgent social and geographic issues through her topographic-based artworks and sculptures.
The artists terrazzo sculptures, first presented at her 'Borders' exhibition in Sydney at China Heights Gallery, highlight conflict zones such as the Calais 'jungle'. The artist collected camp fragments – SIM cards, tiles, tar and plastics – and combined them with ash resin to collaboratively tell the story of the experience of those in Calais that search for asylum. By highlighting these stories in her works, Stanislava raises awareness to the global issues creating collective uncertainty and unrest.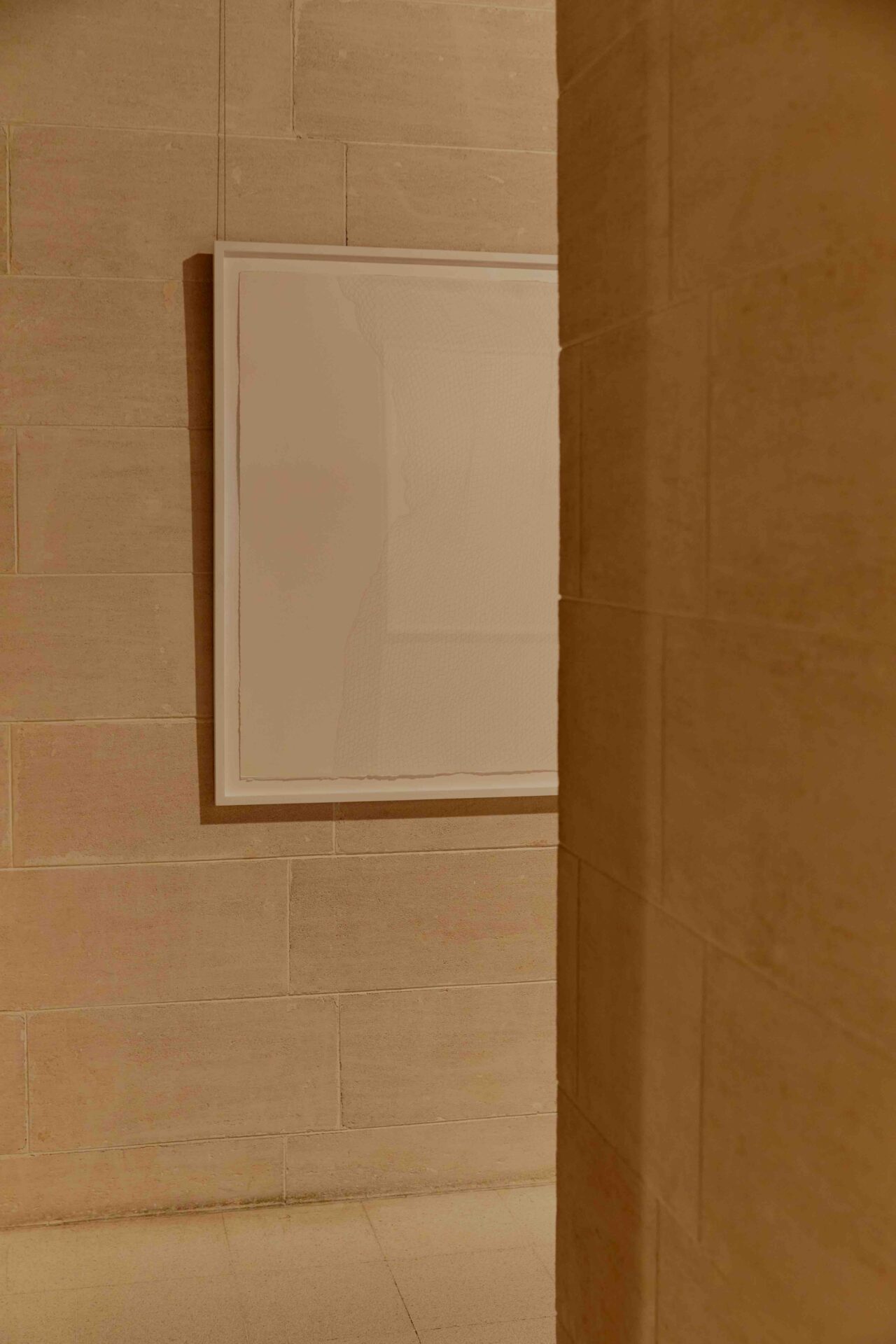 Of her most known works, Stanislava's pinhole drawings connect her artistic DNA in a physical and conceptual form. Collected geographic data at the Fukushima and Chernobyl nuclear exclusion zones are present in the series, recording their existence and continued impact on landscape and memory through topographic surveys. The pinhole drawings are etched by hand, much like Stanislava's beloved hand-poke tattoos made with intention and purpose, albeit with a mallet to imprint geological patterns onto paper.
Terra Data poetically provides perspective on global issues through materials and process, painstakingly applied by the artist to not impose, but inform. A thoughtfully presented exhibition, in a fitting setting of the artists hometown. Curated by Lesley Harding, the exhibition is held until June 20 in the characteristic and original Heide II galleries.
We spoke to Stanislava retrospectively to find out about her collaborative work, curious nature, and what direction she may be heading for her future creative endeavours.
Presenting your first career survey at the Heide Museum of Modern Art, has this changed your perspective on your own work and its pathway by reflecting back on your past 5 years of work?
While I'm a really avid reader and researcher of history, I have to say – I'm personally not a terribly nostalgic or sentimental person. I like looking forward, and I think I'm generally quite optimistic and curious for the future. It was a really extraordinary feeling to look back over the last 5 years, to see everything together and make sense of it. I'd wondered for a long time what that would feel like – and it really brought every emotion there is.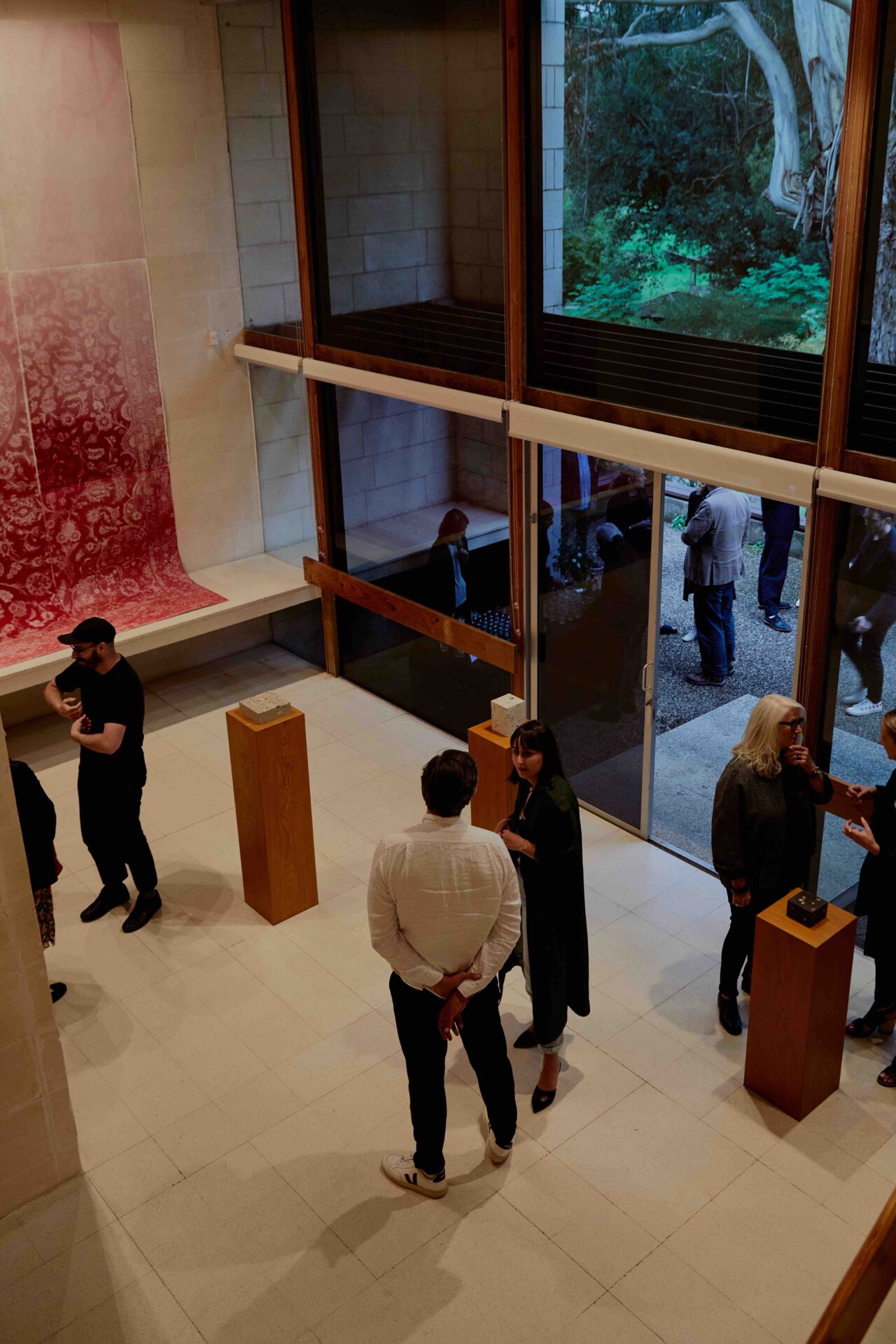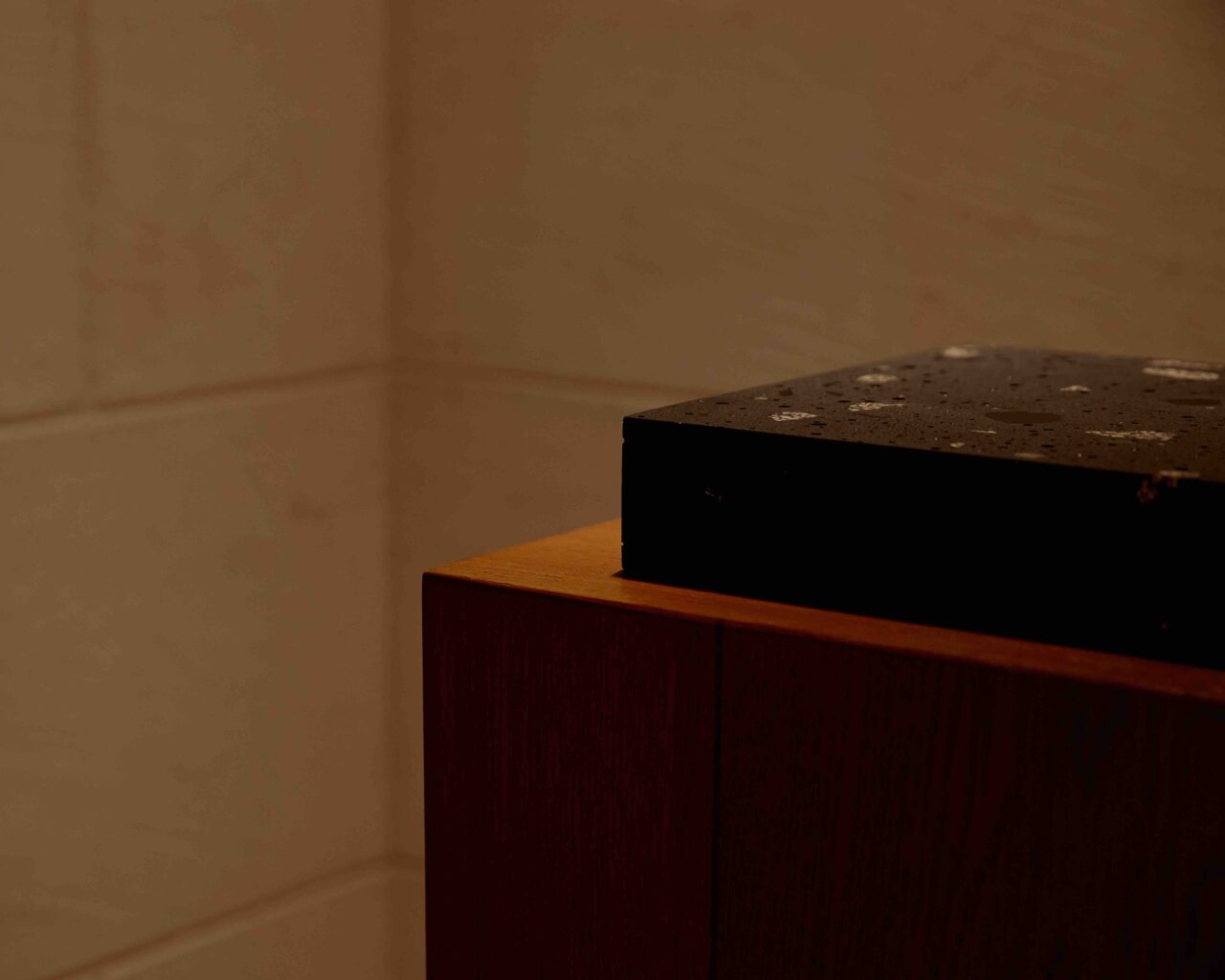 Your work is all about collaboration, could you let us know more about why this approach is so important in your practice?
A lot of the work is quite solitary – especially that is shown at Heide. Solitary research, field-work and data processing, visualisation and studio hours. But where feedback, advice and support have come in has been incredibly invaluable. Increasingly, I feel a lot more drawn to find the right medium for the right idea, rather than communicating in an existing visual language… which means opening up tremendously as a collaborator, which is a vividly enriching, frustrating, vulnerable, ecstatic and exhilarating process! That is the nature of learning – and hence, why it's so important to the practice! 
What's next for you in the coming months?
In July, there will be a new exhibition at Yavuz Gallery in Eora (Sydney); a preview of some sculptures made for a Biennale coming up — and then a second survey-esque exhibition at FAC, titled 'Archaeology of Loss.' Many of the works will come from Heide – but the focus is a little more tight around ideas of field-work. Right after that, I am so far moving back to Sarajevo and beginning work on a film! And some architecture work, which is a huge, huge dream.
∆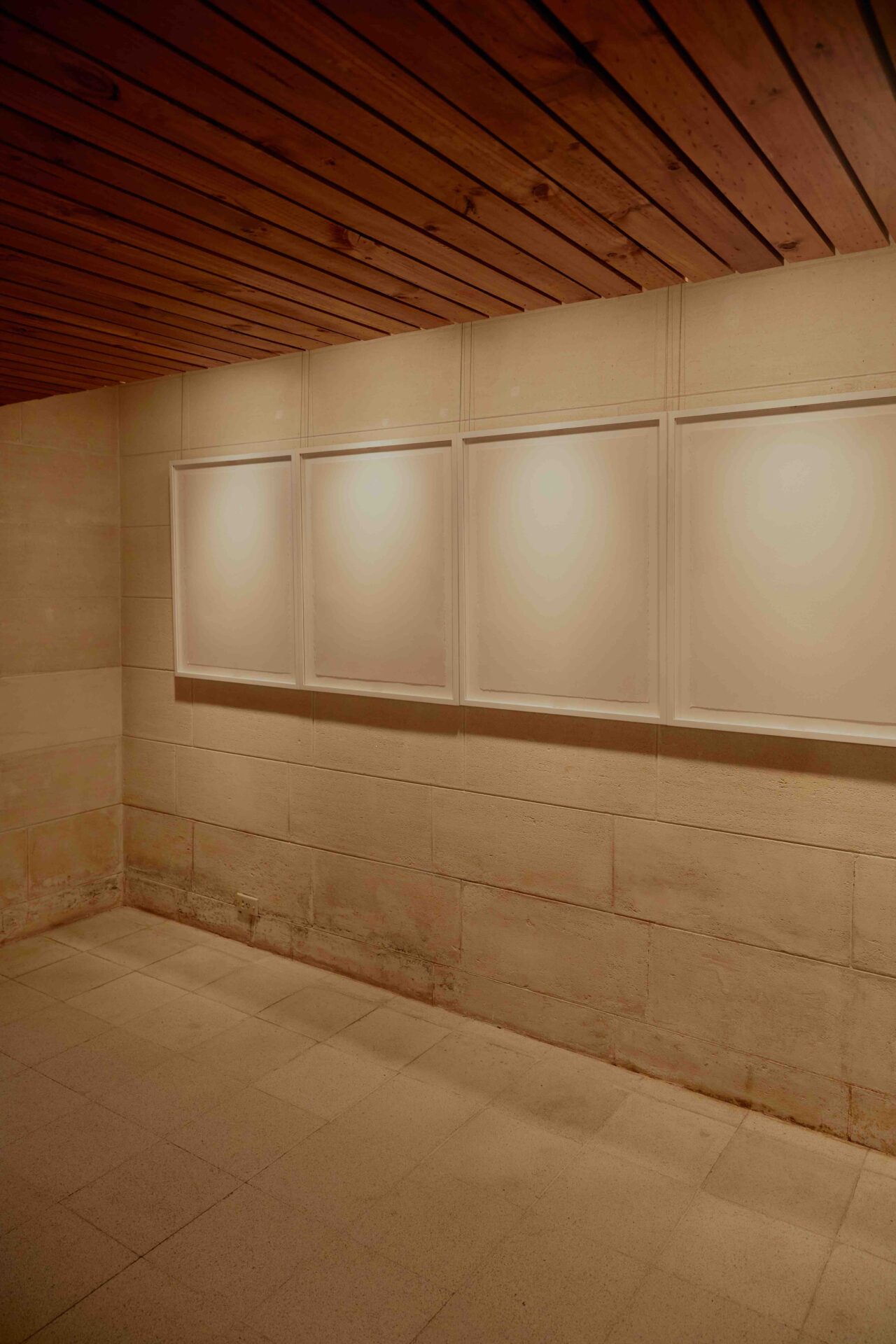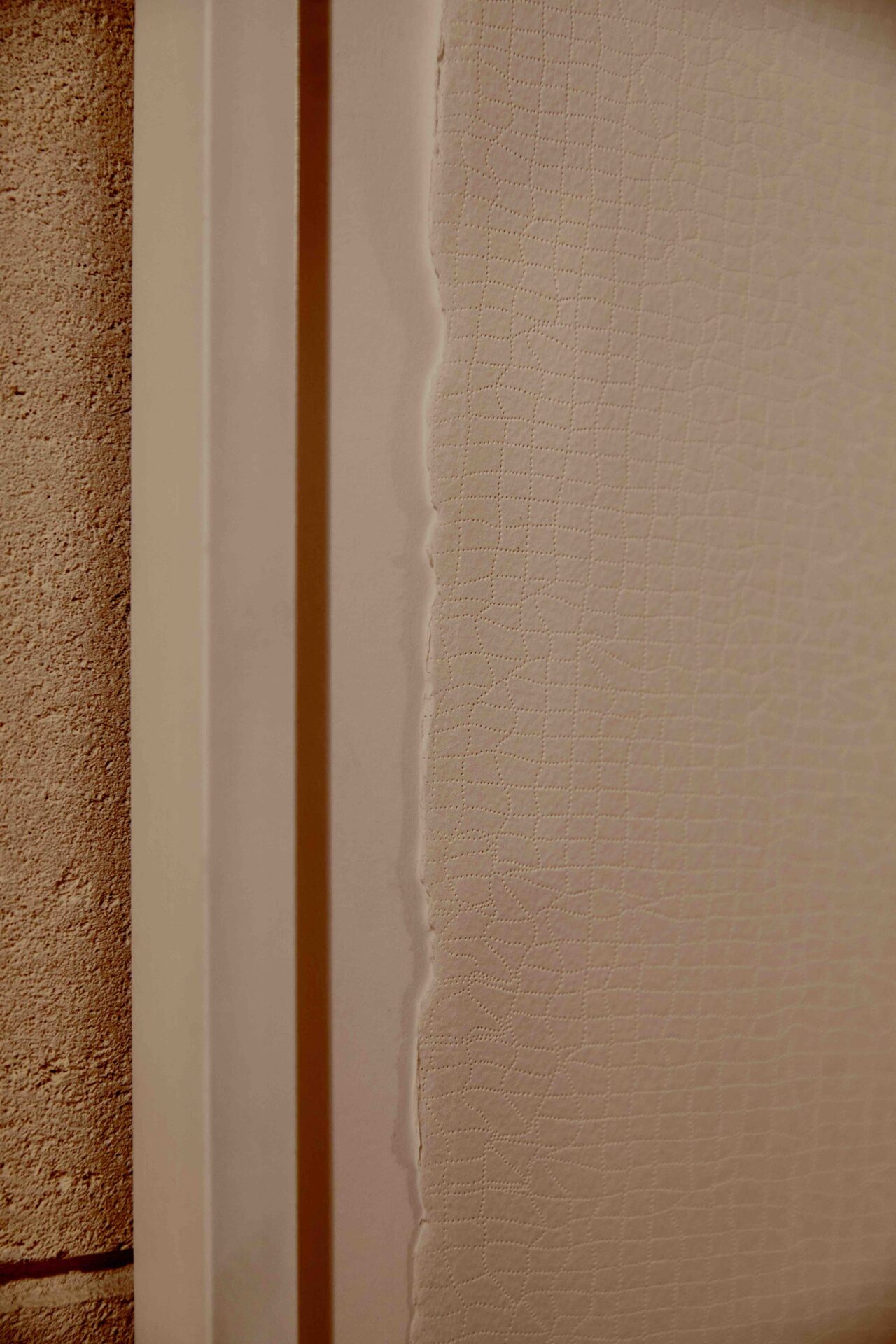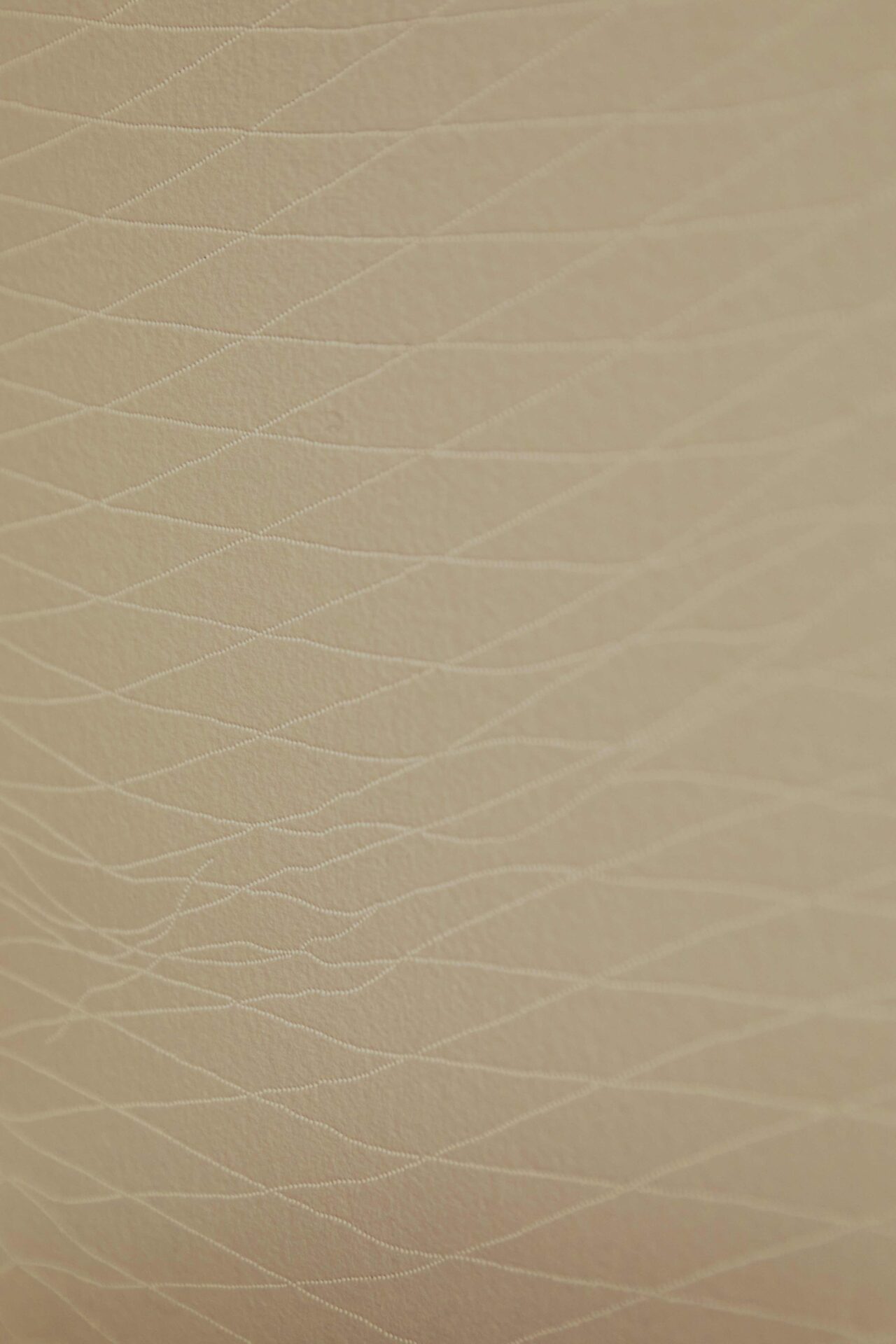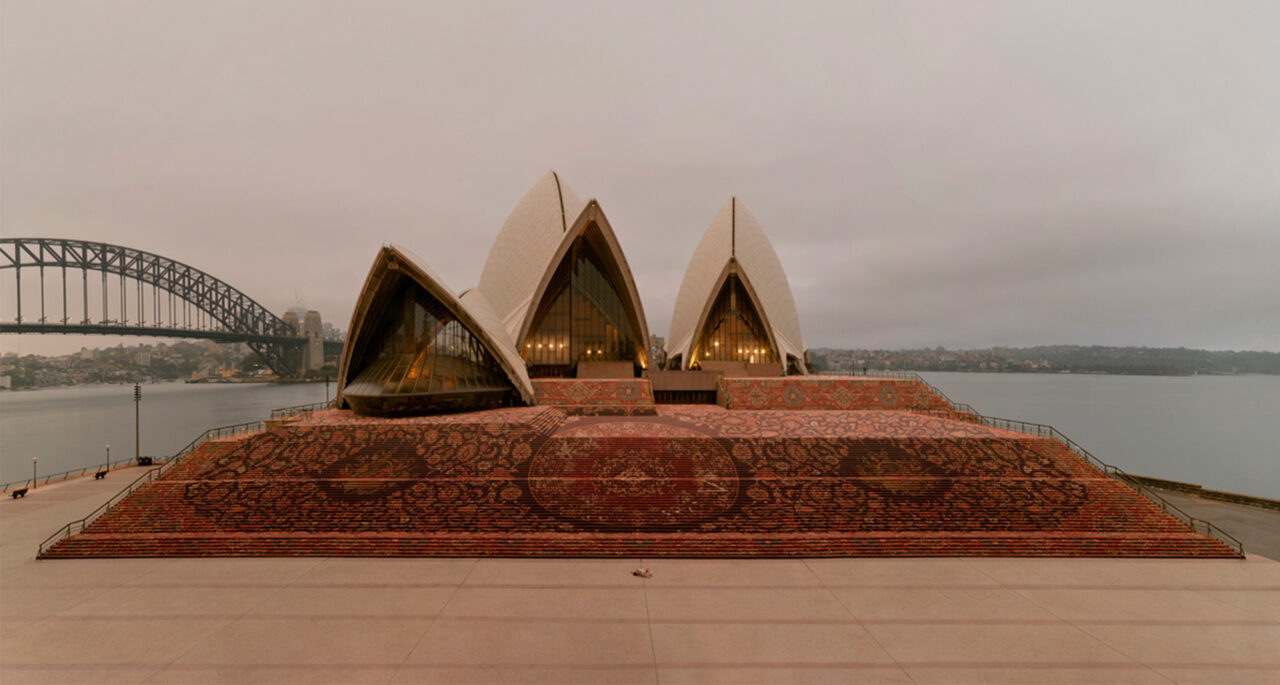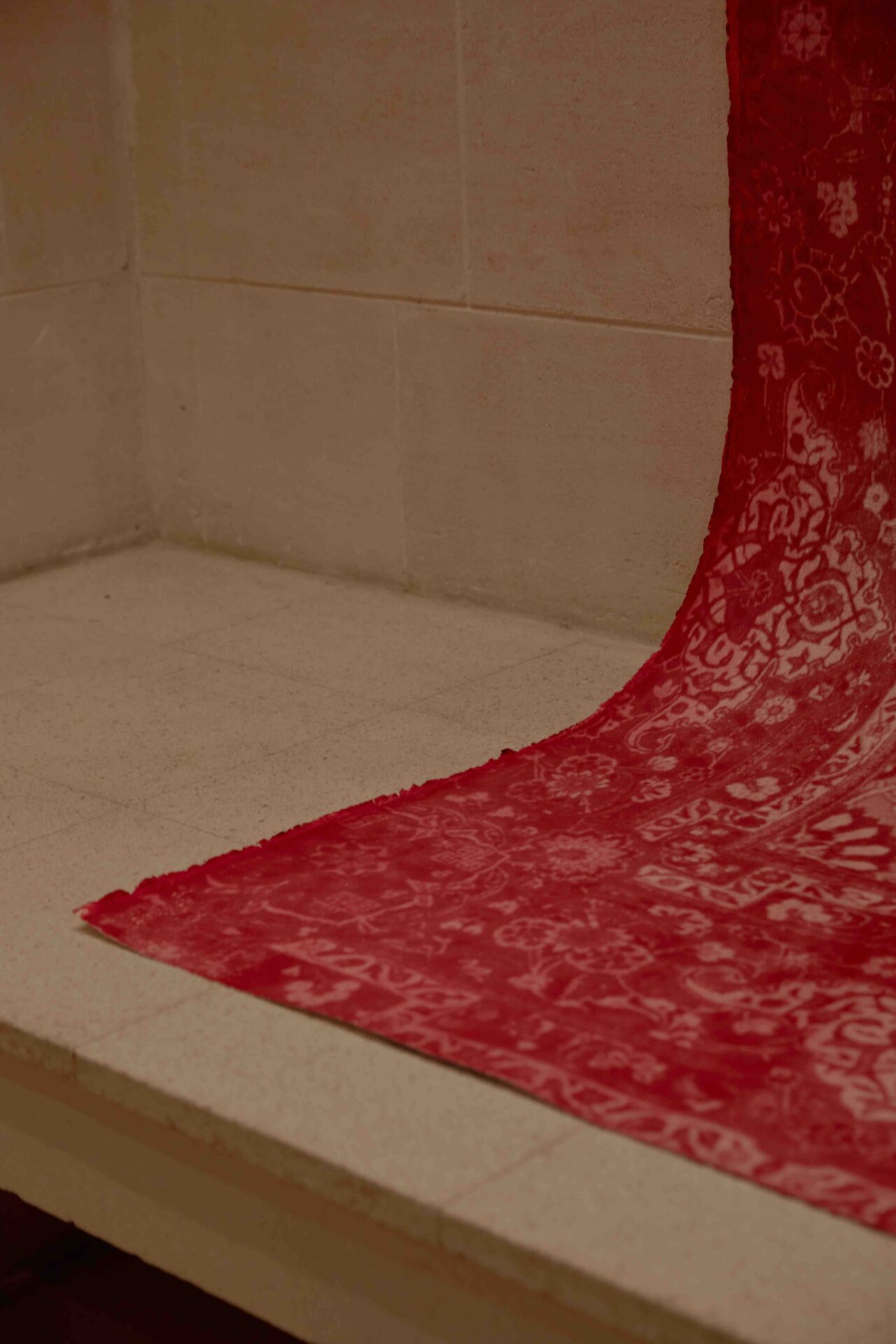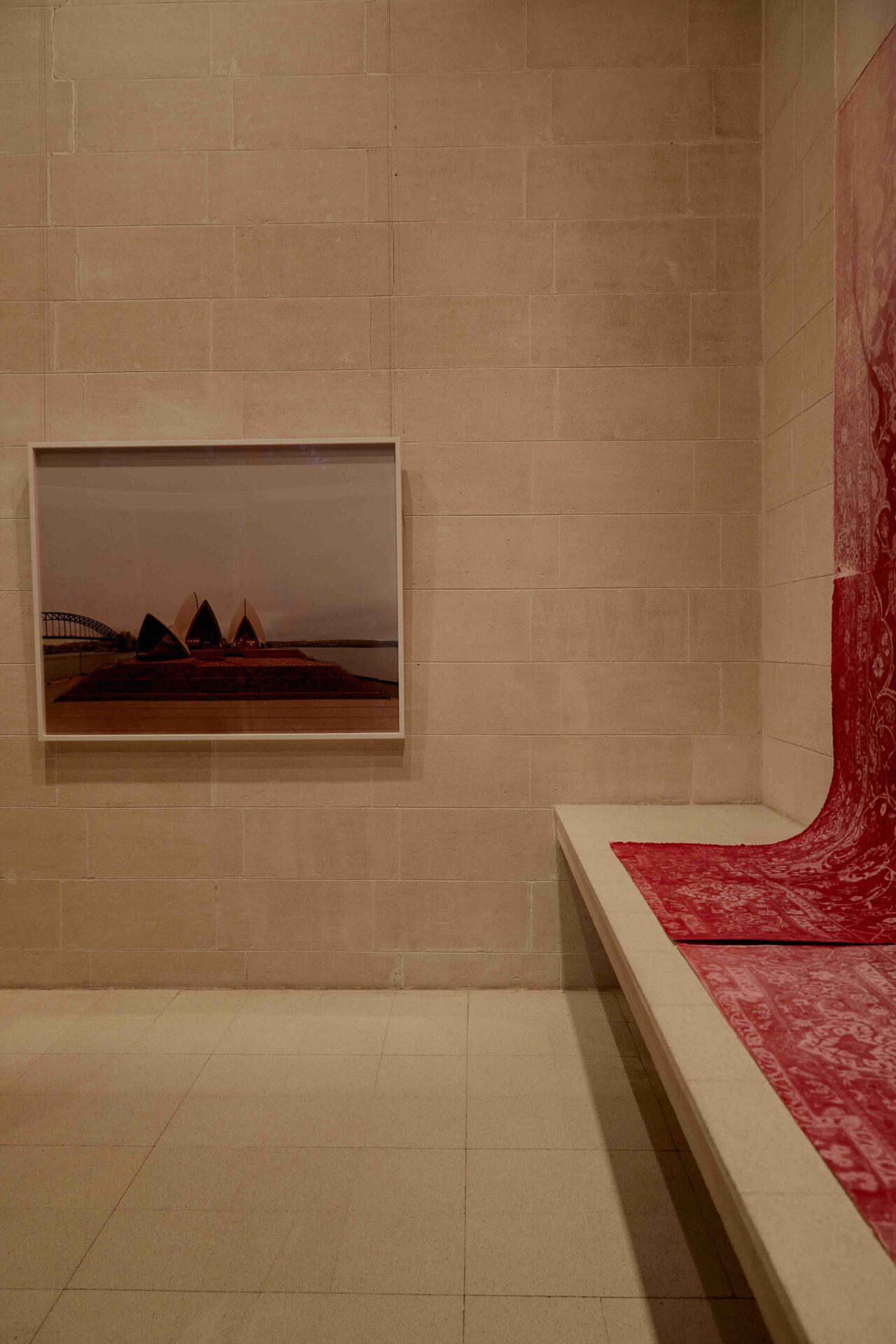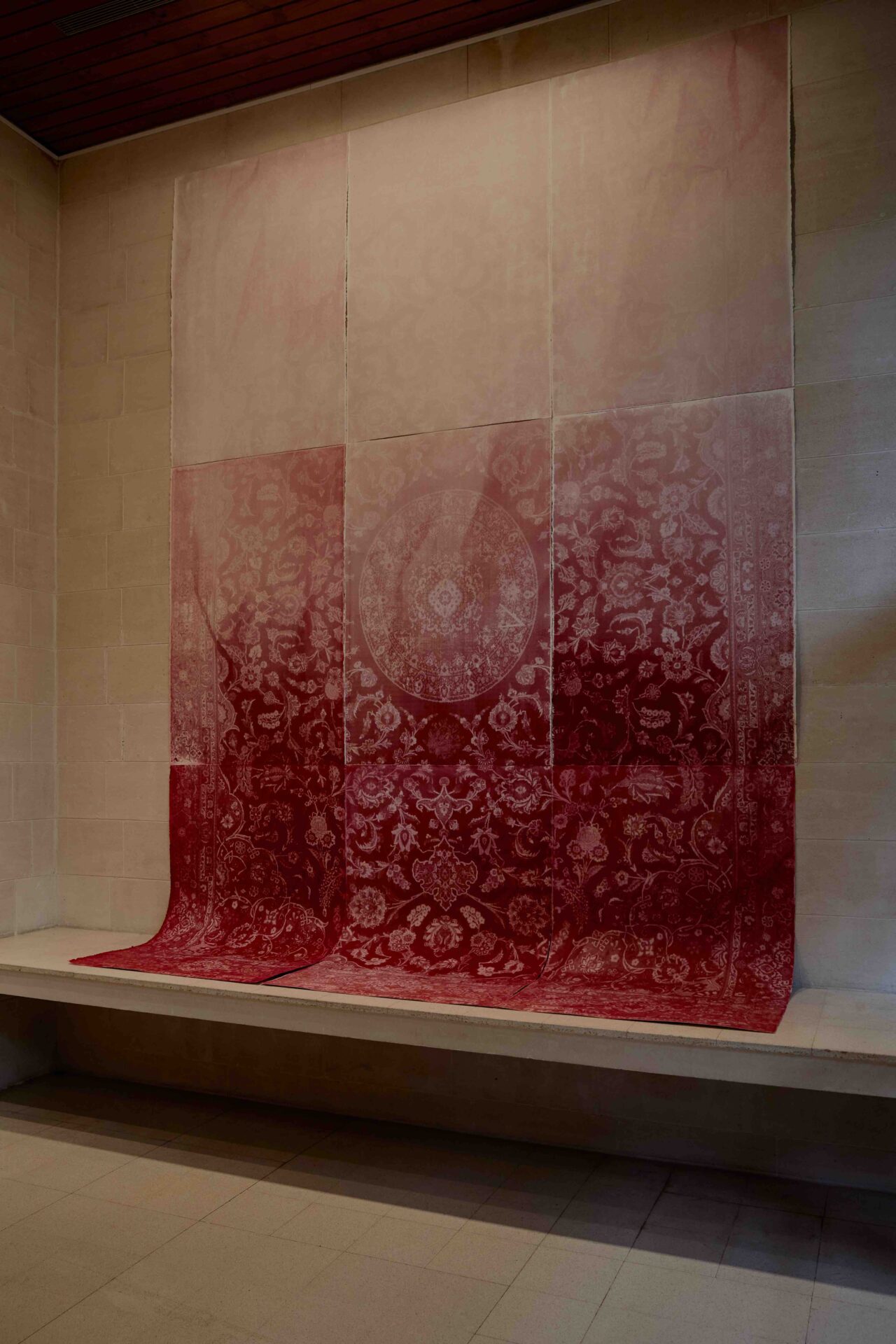 7 Templestowe Road, Bulleen VIC 3105
 Stanislava Pinchuk: Terra Data runs from 20 March 20 June 2021
All imagery Ben Clement for Champ Magazine