Ghetto Gastro's Bronx-Japanese Menu For AMBUSH in Tokyo
The Culture Of Food And Music For The Japanese Label's First Runway Show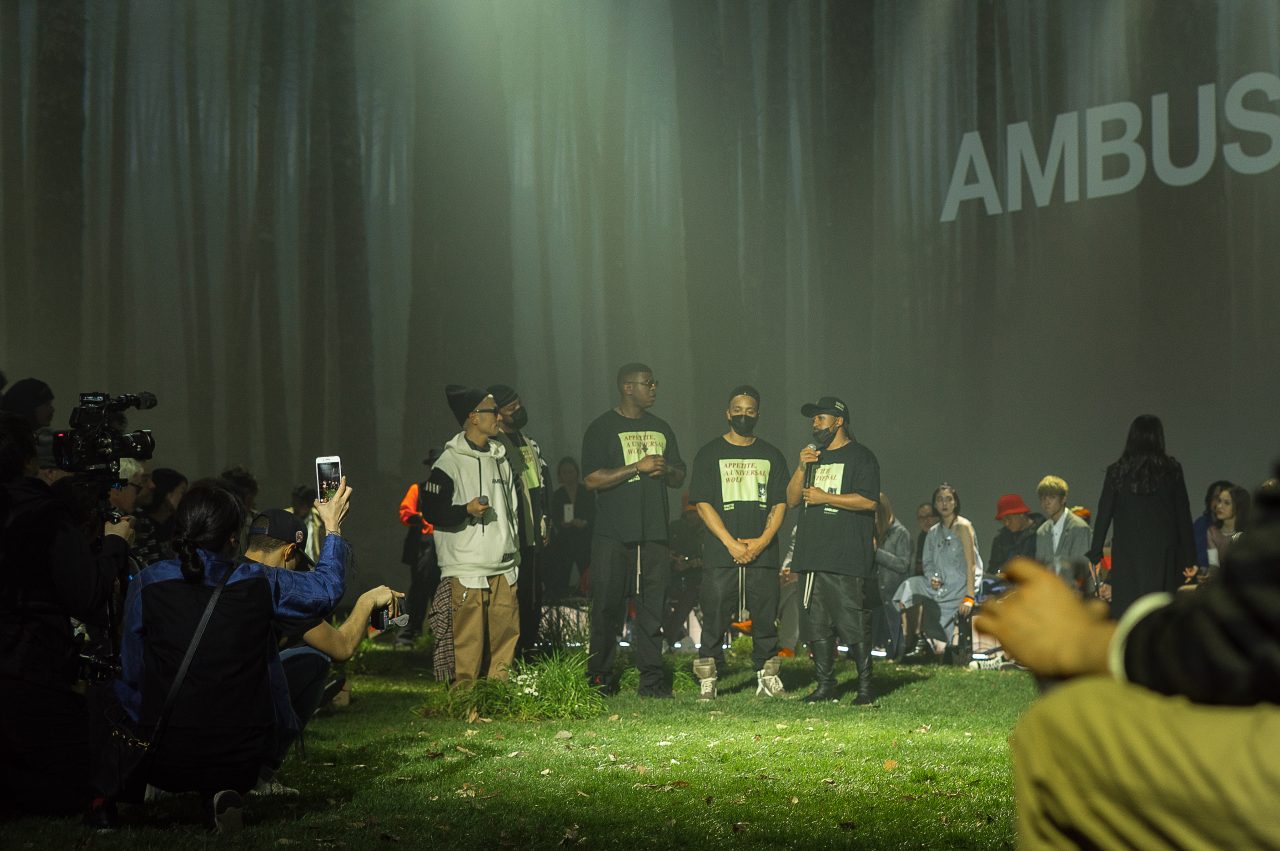 Japanese jewellery and fashion label AMBUSH presented one of the most exciting approaches to their first runway show during this year's Amazon Fashion "AT TOKYO" for Tokyo Fashion Week. A surprising change against the usual and tedious structured presentations in fashion, with music and food at the core. Showcasing their AW18 'NOBO' Collection which was first shown in Paris (read our earlier feature here), yesterdays Tokyo runway show was a homecoming showcase for friends, family and industry leaders. Held in a high-ceilinged function space with the looming and glowing Eiffel Tower-esque Tokyo Tower in the background, the destination itself established an initial excitement and curiosity. As anticipated, the show would inevitably be different to the rest, with the brand known for their alternative approach to both their designs and creative output.
Bronx-born food and culture collective Ghetto Gastro prepared picnic-style bentos for guests presented in cardboard boxes which required unzipping to unveil their Bronx-Japanese menu including 'Swagyu Patty' (wagyu, jerk shio kombu), Shrooms n Goons' (maitake mushroom, sofrito powder) to name a few, with dessert 'Rice To Riches' (sake-kasu milk ice-cream) helmed by GG team Malcolm Livingstone II, Pierre Serrao, Lester Walker and Jon Gray. The diversity of the menu brought a conversational and relaxed atmosphere to the guests, with the ability to share a meal together; an uncommon ritual at usual runway shows.
As the runway presentation began, a strong soundtrack was provided by Acyde of No Vacancy Inn opening with Julee Cruise's Falling instrumental (most commonly known as Twin Peak's 1990 theme song) and half-tempo of Nirvana's Smells Like Teen Spirit. Following the runway, New York's Spaghetti Boys with London-Los Angeles' Tremaine Emory and Acyde of No Vacancy Inn leading the after-party.
Whilst you can read our earlier report on Ambush's AW18 'NOBO' collection here, it's true there is a first for everything, and Ambush certainly lead to introduce new creative approaches to fashion and design.