Overnight Views Over Manhattan
A Creative Boutique Hotel in Williamsburg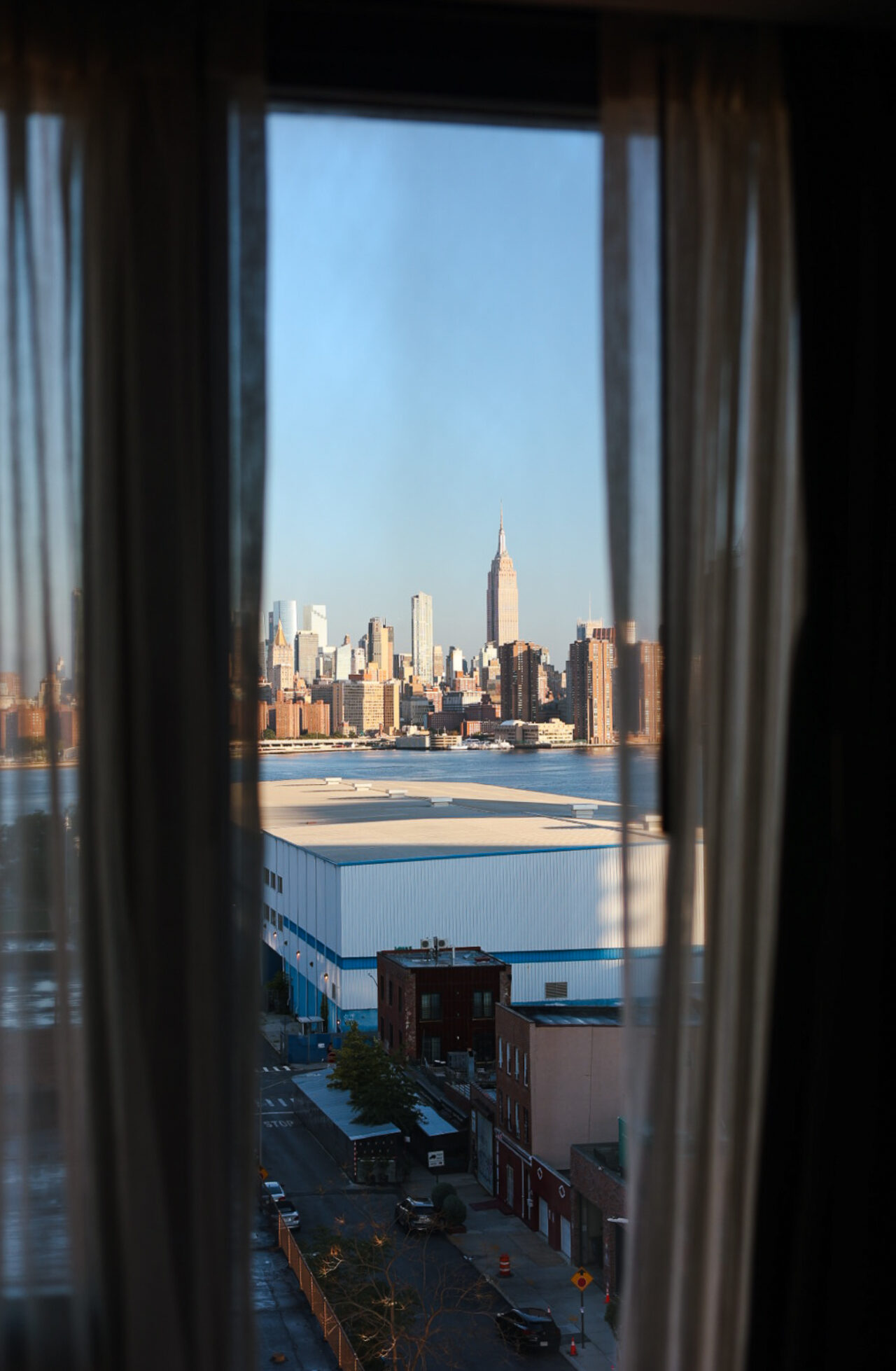 In Williamsburg, a boutique hotel which is also a creative community hub and neighbourhood go-to.
Just across the river from Manhattan – one short subway ride away – the location is convenient and offers a much quieter respite than the bustling central streets of New York City. 
The Hoxton, Williamsburg is the first outpost of the Hoxton Hotel chain in North America. Since, there have been multiple other Hoxton's now opened in Portland, DTLA and Chicago.
The Hoxton hotel chain stemmed from London and now has key hotels in European cities such as Rome, Paris, Amsterdam and counting. It's a reliable, creative hotel amongst the many design-led boutiques in the city, with global creative travellers more inclined to be drawn to the hotel.
Known as a hub for creatives worldwide, Hoxton hotels are a North Star of sorts for travellers in the creative industry. Always conveniently located, reliable and consistently designed, in addition to moderately priced – a Soho House vibe without the membership tag. The crowd is youthful, but Hoxton Hotel aims to cater to all types of travellers. With a cozy hotel lobby, it's a central hub for locals and visitors alike.
Our Champ team and correspondent Alexander Lotersztain explores the hotel during his North America travels.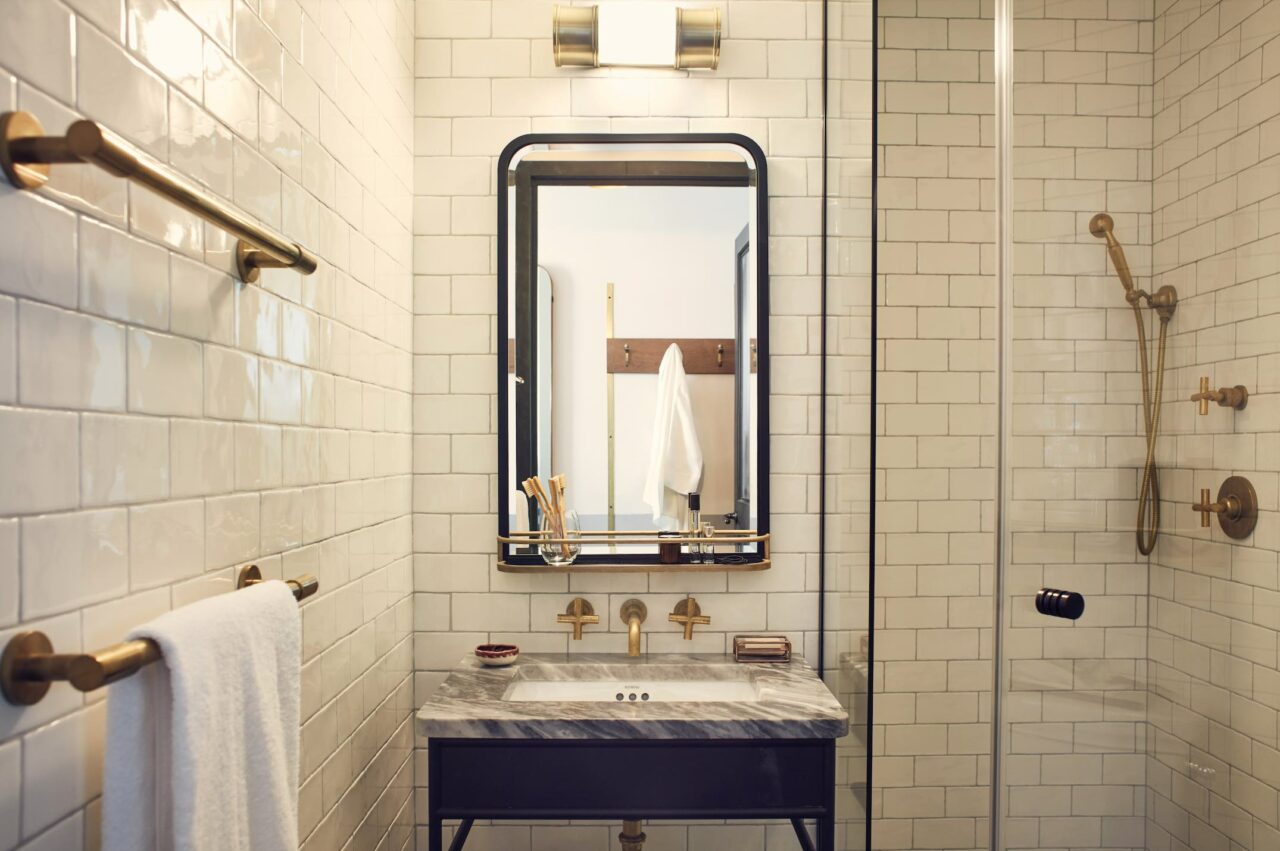 With 175 rooms, these range in style and size. Bathrooms all have refillable amenities and brass rain shower.
Rooms are cleverly designed to maximise space. Ours looked over Manhattan, so make sure you opt for the Manhattan Views options. As you wake up to that cityscape each morning, it reminds you how incredible New York City really is.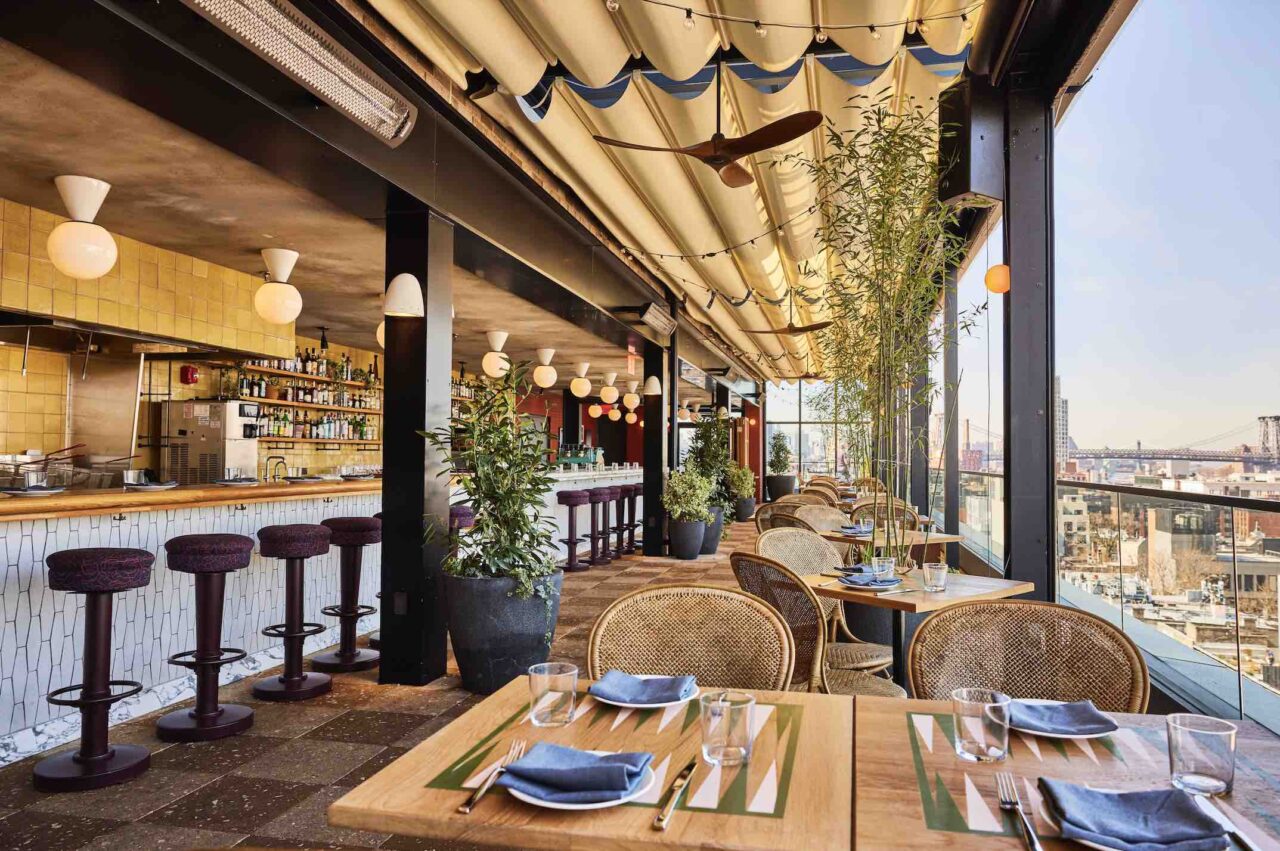 Renowned Philadelphia chef Michael Solomonov serves an all-day menu at K'Far. There's also a bakery there with takeaway goods, and a bar.
Most recently opened, Laser Wolf is the hotel's rooftop restaurant and bar, serving Israeli cuisine cooked over live coals, innovative cocktails, and stellar skyline views.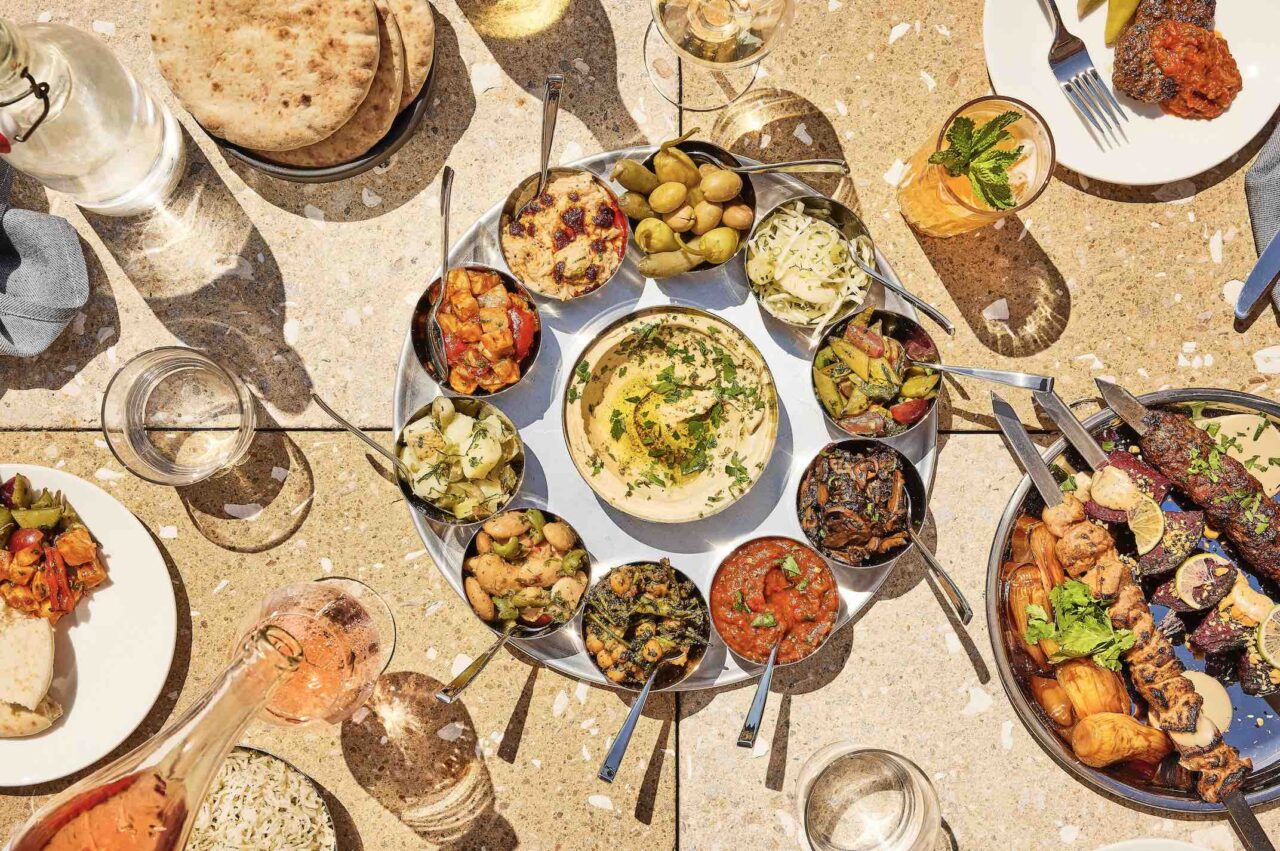 With Williamsburg a quieter destination than Manhattan, it's an ideal area to stay and enjoy the authenticity of the area.
Here at the Hoxton, it's all about the views – worth booking for those alone.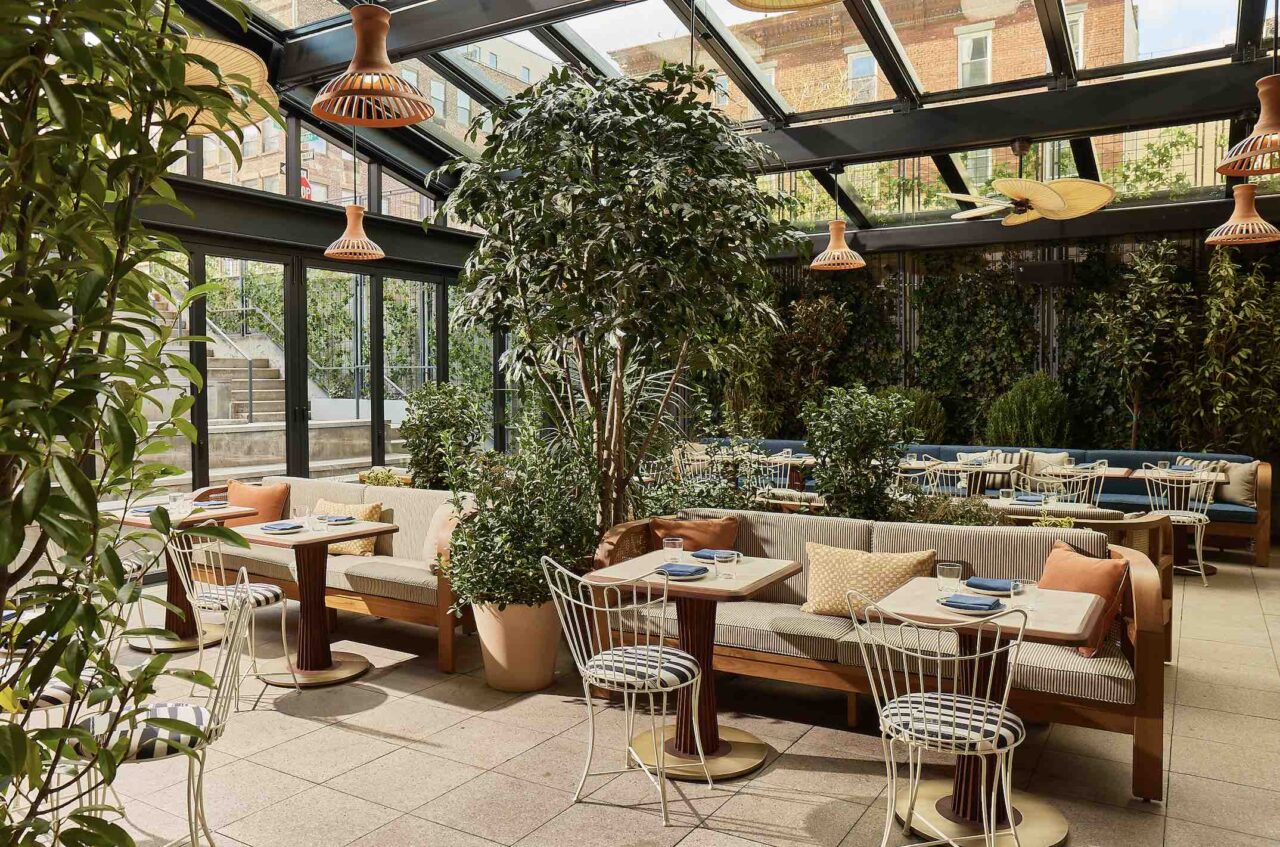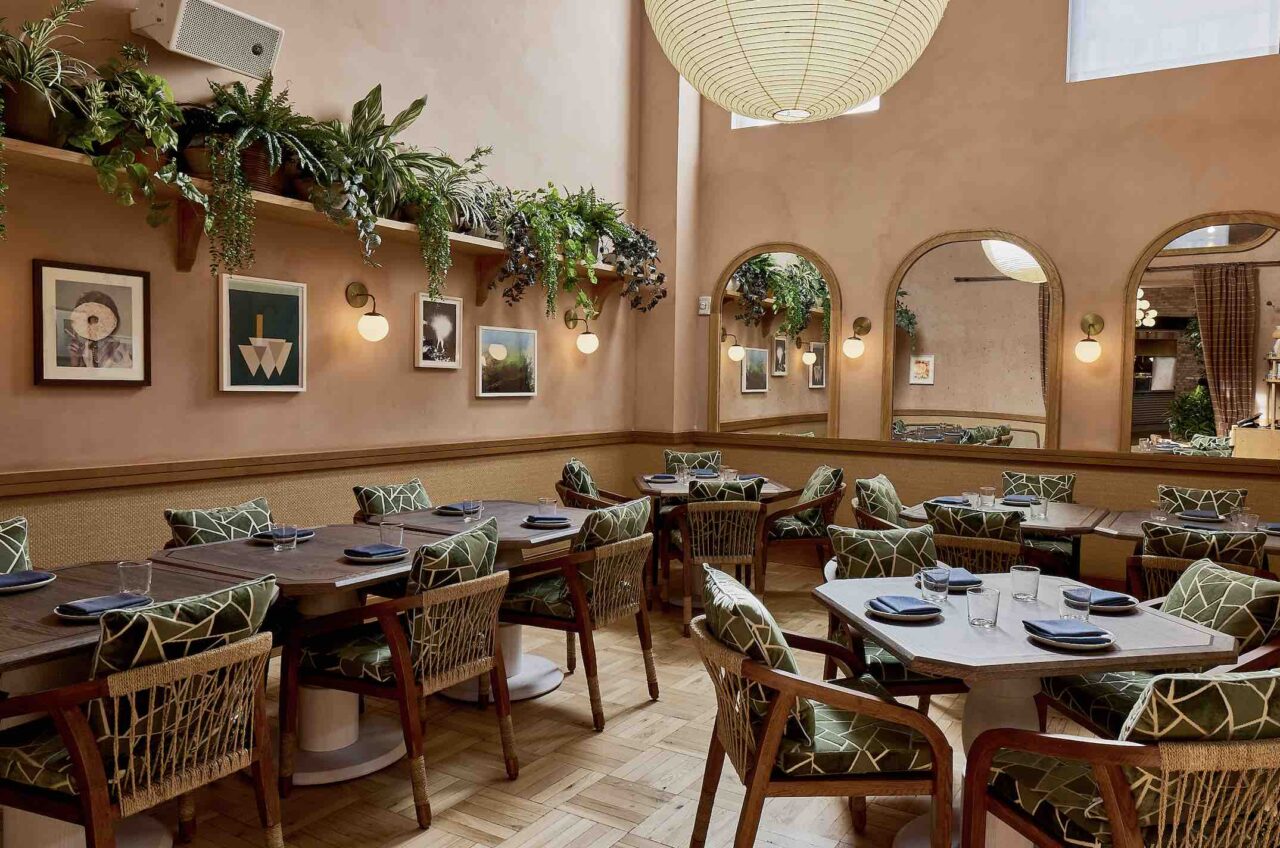 Text: Visited and reviewed by Champ team member Alexander Lotersztain
Images: As credited, the Hox and Champ Magazine©