KHAITE MERCER ST
Steel & Glass Dominate This Minimalist Flagship Retail Interior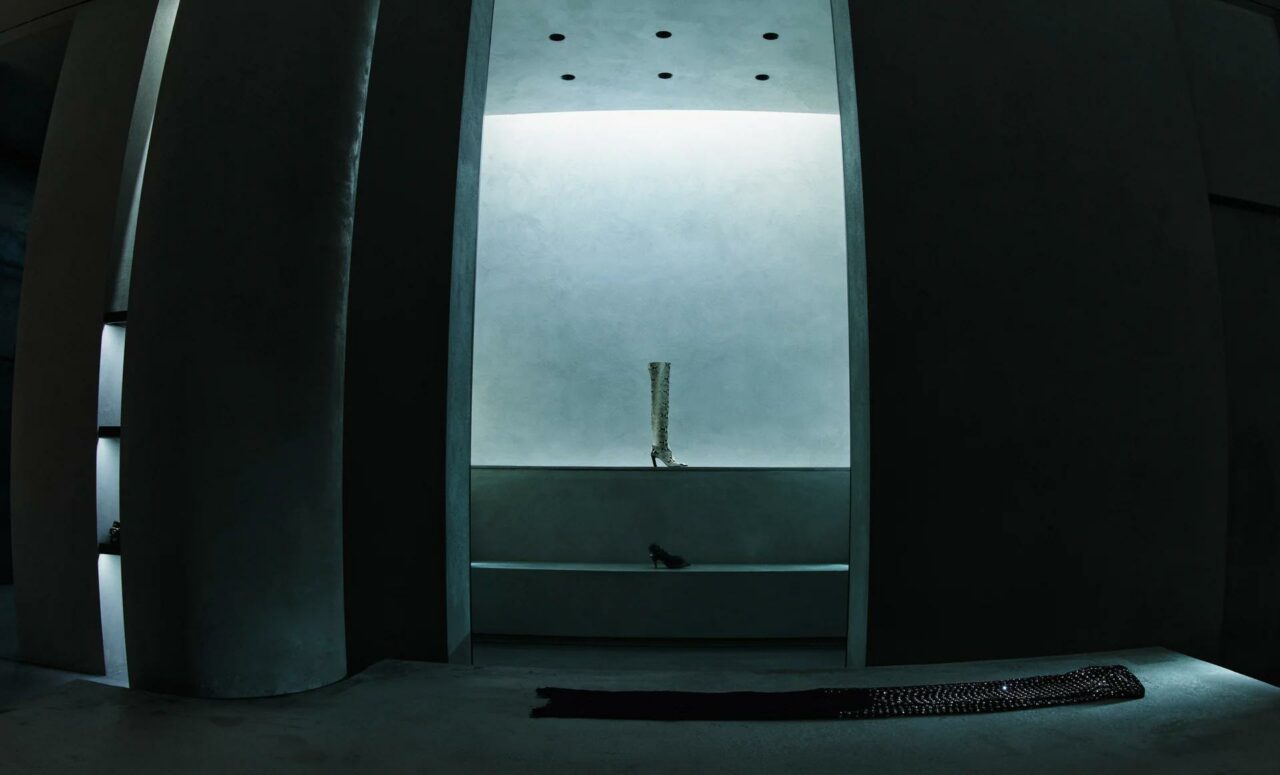 New York fashion brand KHAITE has unveiled their first retail store, located on the ground floor and within the subterranean levels of the historic cast-iron building at 165 Mercer Street in SoHo. More than a store, the space is experiential from its highly considered details led by a 'play of contrasts, American ease, transformative details, and darker edges' that lean into the brand's creative ethos.
The store itself is found within a remarkable building. Built in 1871 and designed by German-born and New York-based architect Henry Fernbach (known for his cast-iron facades), 165 Mercer St is enriched with New York's early 1900's history paired with a 2018 renovation. 'The storefront is dignified by fluted Corinthian columns, with projecting cornices delineating four upper floors. Topped by an Italianate cast-iron modillioned cornice, the building once housed furriers and apparel factories. After those industries moved uptown following World War I, it was converted to a parking garage and attracted gangster-run enterprises, including what one federal government official described in 1939 as "the largest bootleg ring since Prohibition."
As KHAITE details, 'The design of the store aligns with the consummate materiality of the brand as well as the industrial origins and creative legacy of SoHo, where a pivotal generation of artists forged their identities in light-filled lofts with found materials. Spaces are shaped into volumes, while elemental qualities highlight the dynamic nature of the environment, which is constantly recalibrated by shifting natural light and bodies in motion.'
'The defining materials are those of the ultimate city: steel and glass. Surfaces of poured concrete, troweled cement, and custom plaster give the spaces a carved-out appearance, as part of a tendency toward thoughtful reduction. Linearity is balanced by curves of steel that are by turns monumental and nimble, from hot-rolled structures and twisting shelves to the bent tubing of hang bars and the bowed doors of the three fitting rooms. Shiro Kuramata's Sing Sing armchairs combine swooping chrome frames with undulating seats of steel-wire mesh.
A signature feature of the store is the smooth-trunked evergreen tree (Bucida buceras), known as the "Shady Lady," located deep within the space. Appearing to emerge from the ground below, it provides guests with a way to orient themselves in space and time, in relation to the busy street outside, the sanctuary within, and the changing seasons.'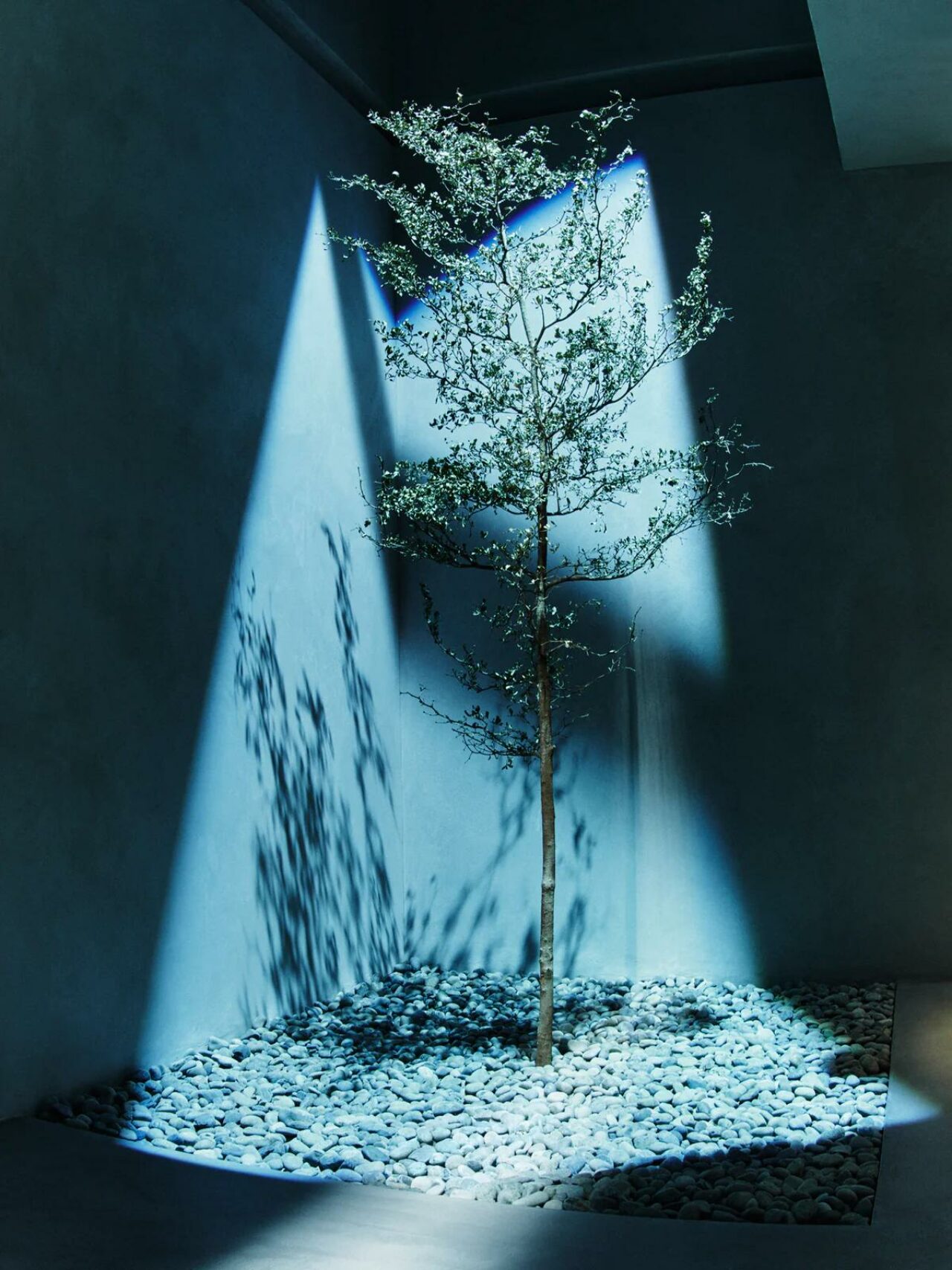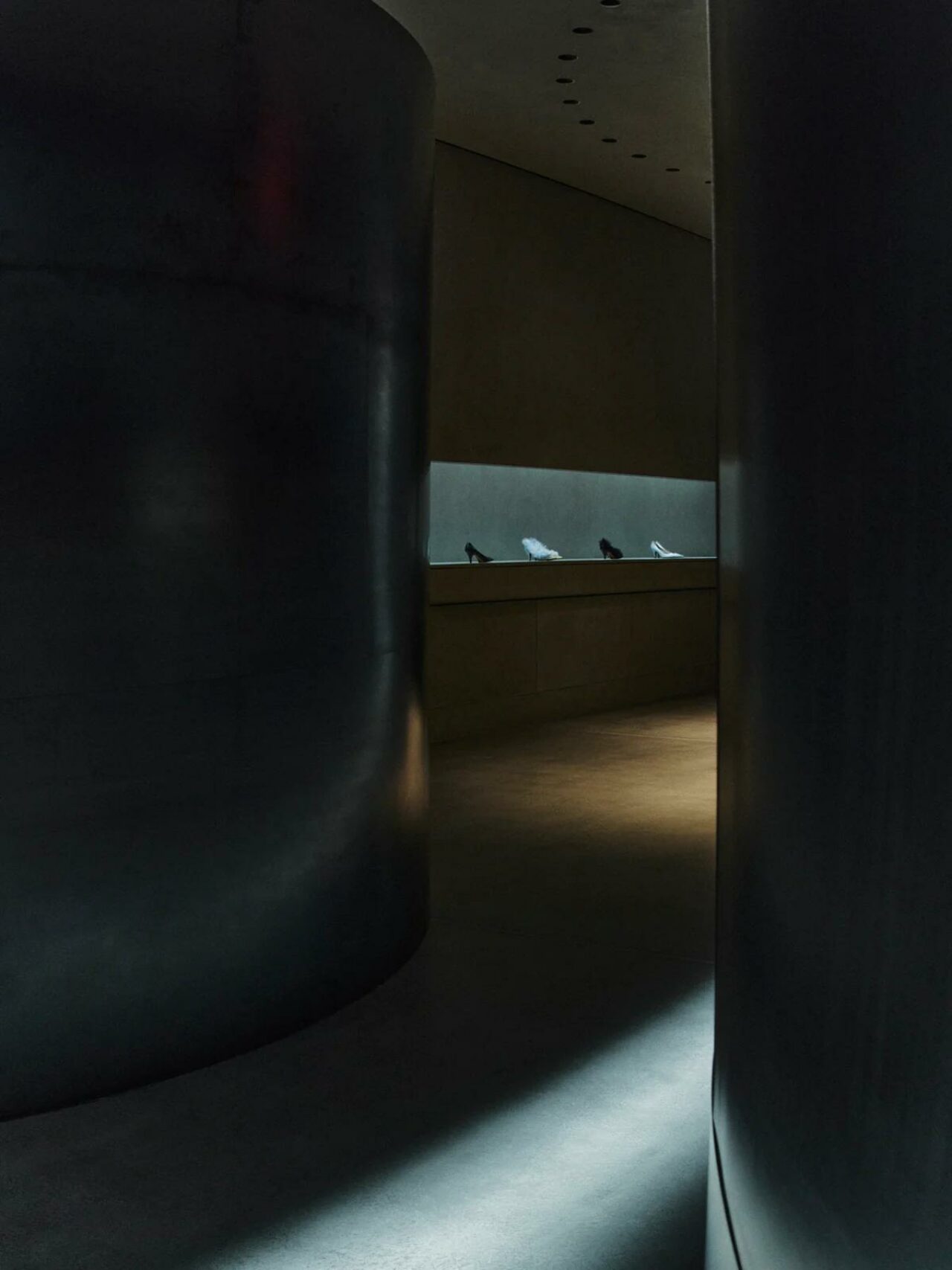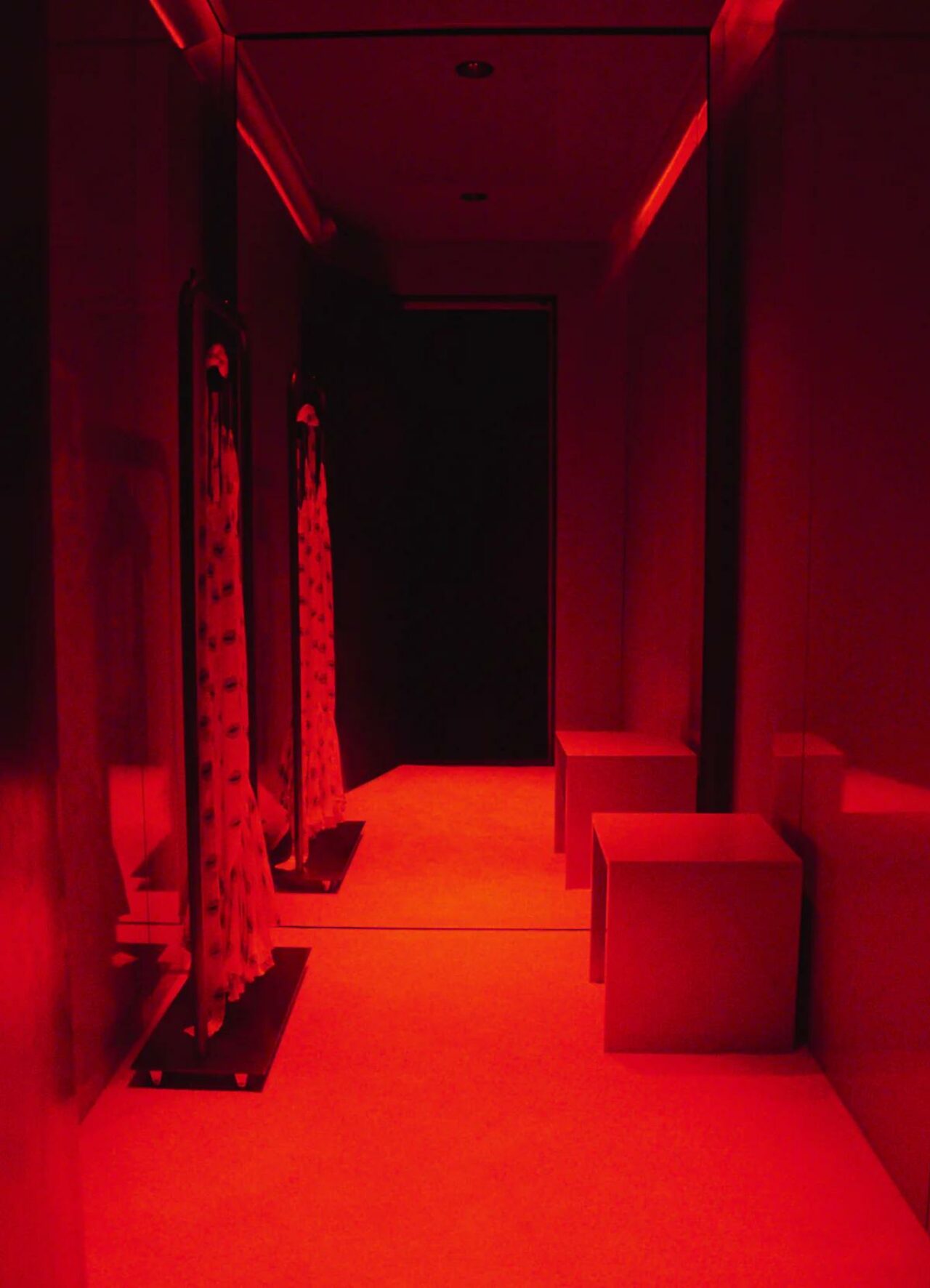 KHAITE MERCER ST
165 Mercer Street New York, NY 10012