GUGGENHEIM
Frank Lloyd Wright's Iconic Design Continues to Transfix
One of New York City's most iconic buildings, the Solomon R. Guggenheim Museum originally opened in 1959 to vast criticism. Designed by renowned architect Frank Lloyd Wright, many didn't approve of the visionary design, likening it to a washing machine. Beginning the project in 1949, this was to be Wright's first commission in New York City.
Located at 1071 Fifth Avenue on the corner of East 89th Street in the Upper East Side neighborhood of Manhattan, the Guggenheim collects and exhibits modern and contemporary art. Celebrating its 62nd Anniversary last October, the building is a testament to the challenges overcome by the architect, engineers and tradesmen.
Situated next to Central Park, Wright wanted to connect the architecture with nature, an important point for the architect. Indeed the design looks like a shell, very organic. Inside, a spiral ramp is set at an 18 degree angle, ranging from the top to bottom of the museum. Original navigation, and the idea of Solomon R. Guggenheim, the entire ramp is 1,416 feet long.
Each evening when the museum is closed to guests, it has a touch-up of white paint to keep it looking good. It's iconic greyish-white facade (Wright originally aimed to clad the exterior in red marble, stating that "red is the colour of creation") is embedded into the minds of everyone that has visited, as is its ribbon-like design. Frank Lloyd Wright's initials are also found on the facade, like an artist signing off his finished masterpiece, in this case in the form of his signature tile. Wright commissioned a ceramicist to craft 25 tiles, inspired by seals on Japanese prints, one of which graces the Guggenheim finished project. These tiles were only places on projects with his own personal approval, those that were executed to his exact vision. Wright's contractor, George Cohen also had his name shared on the building, as Wright greatly respected him.
These details are what make the Guggenheim building so remarkable. Without Wright's vision, it wouldn't stand the test of time as it does it today, remaining of the most brilliant museum designs in the world.
∆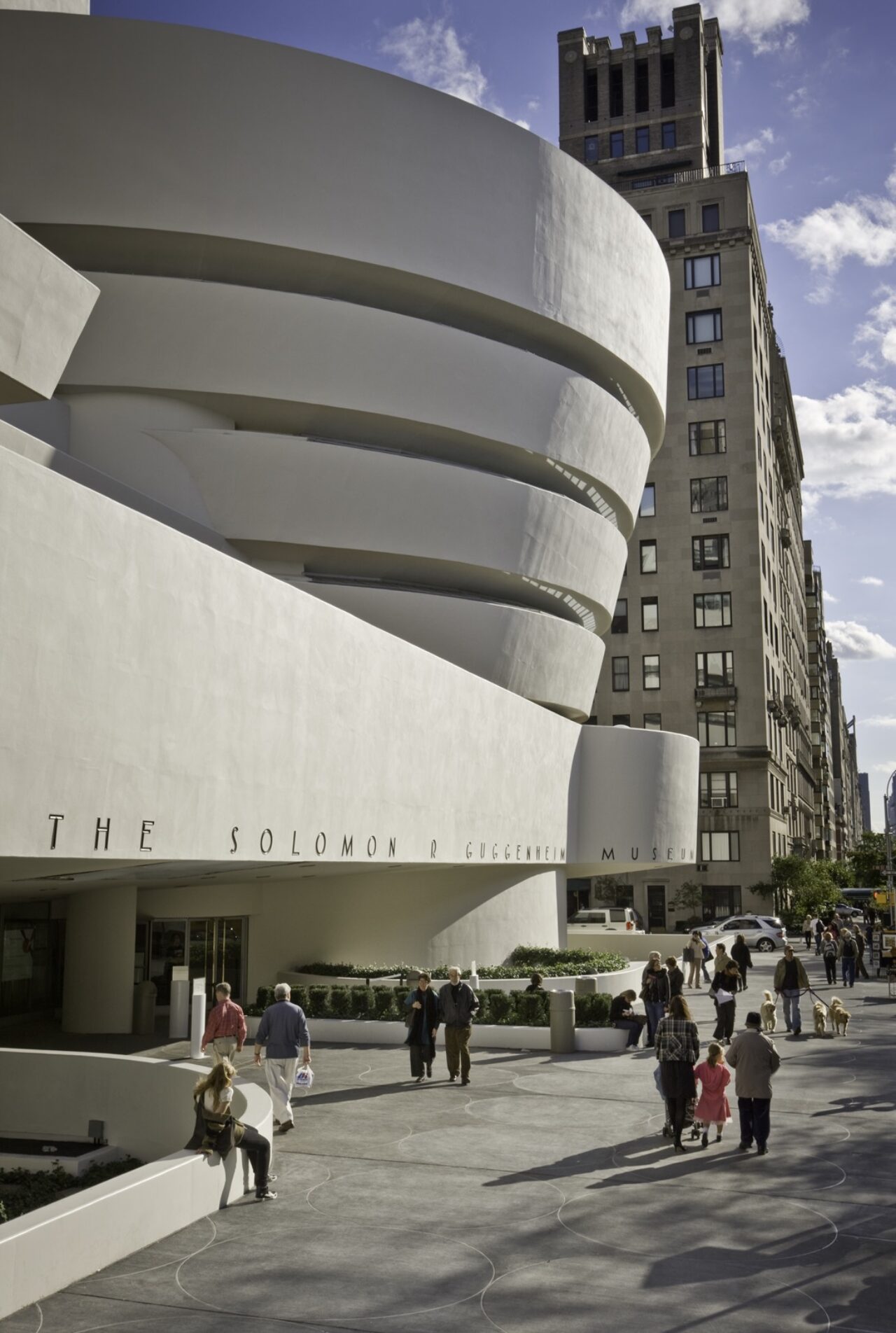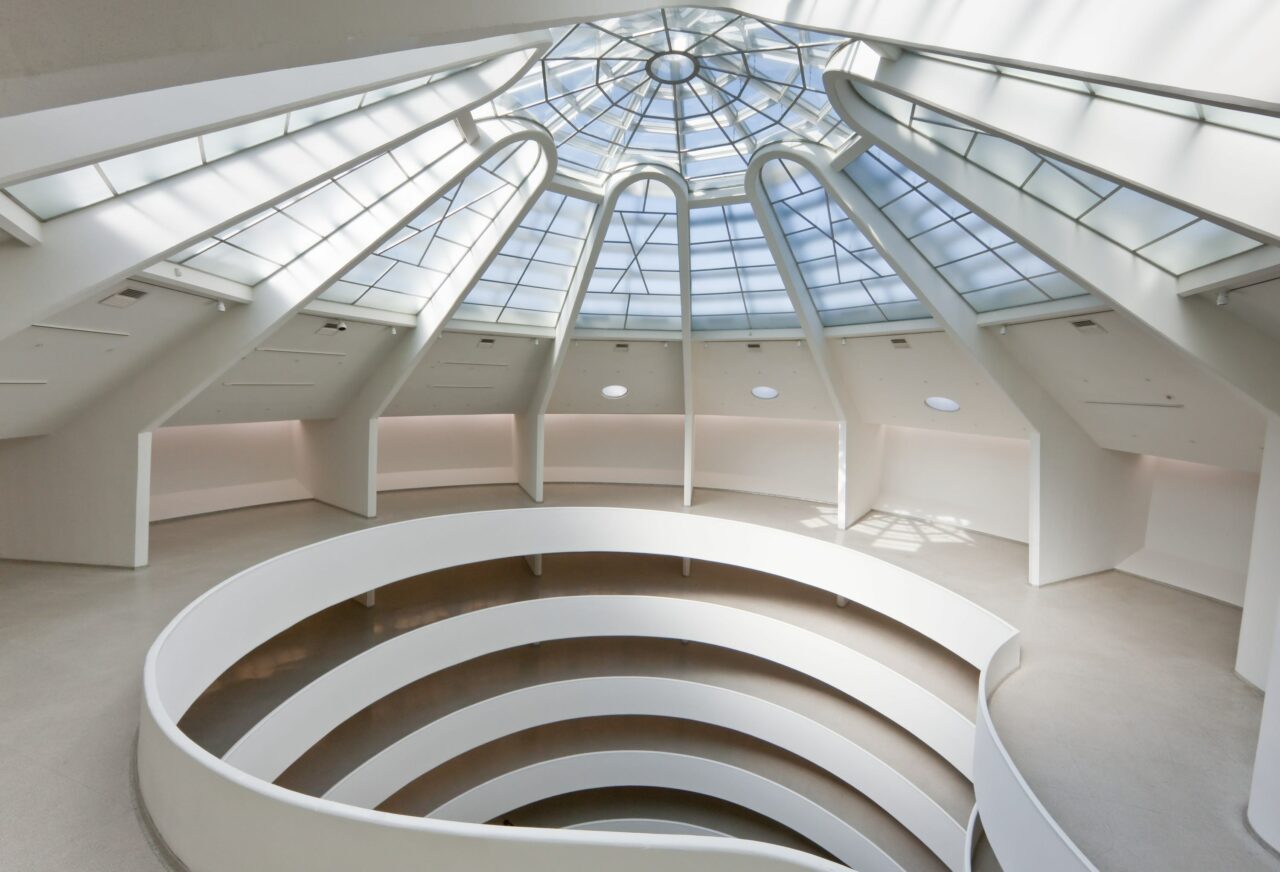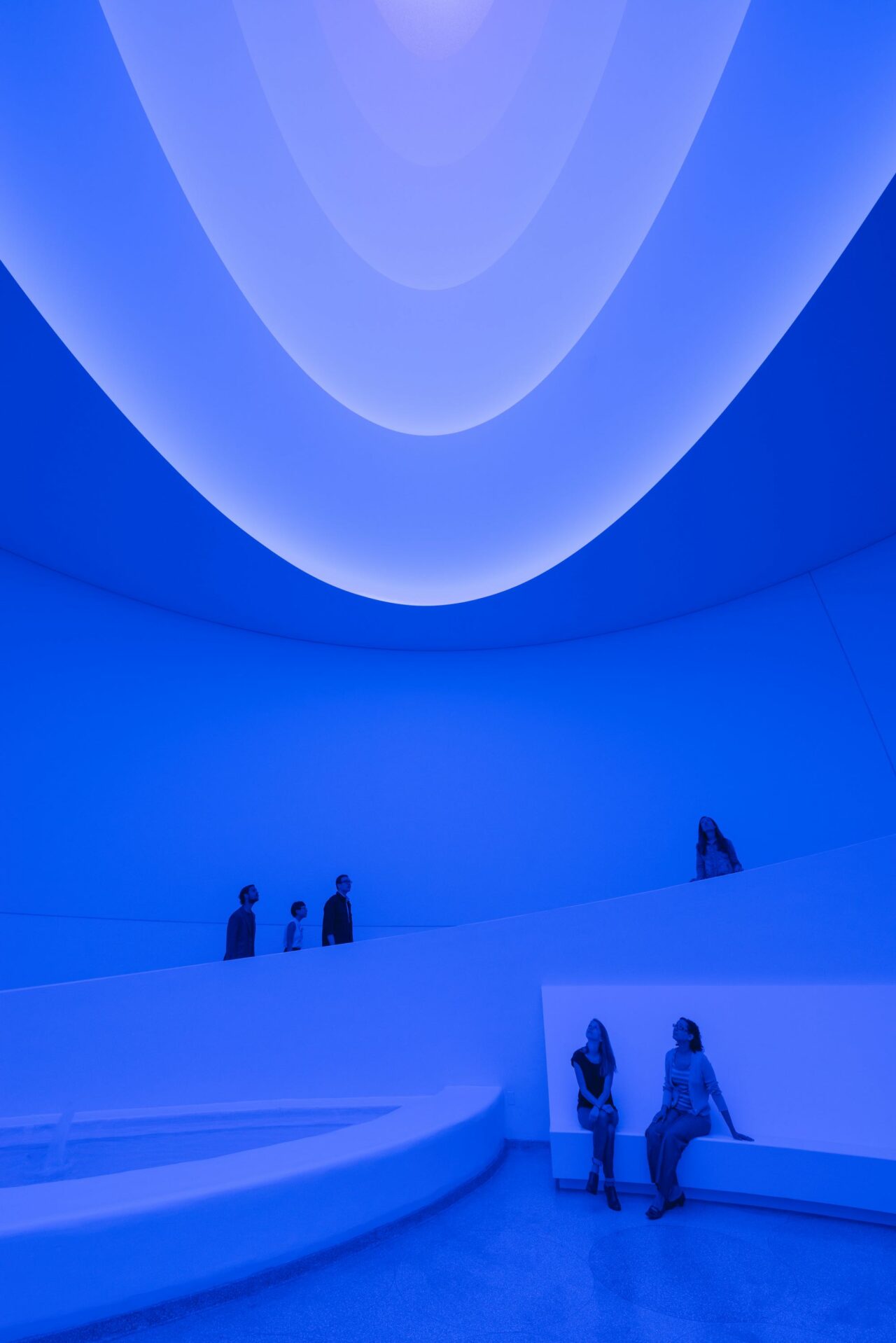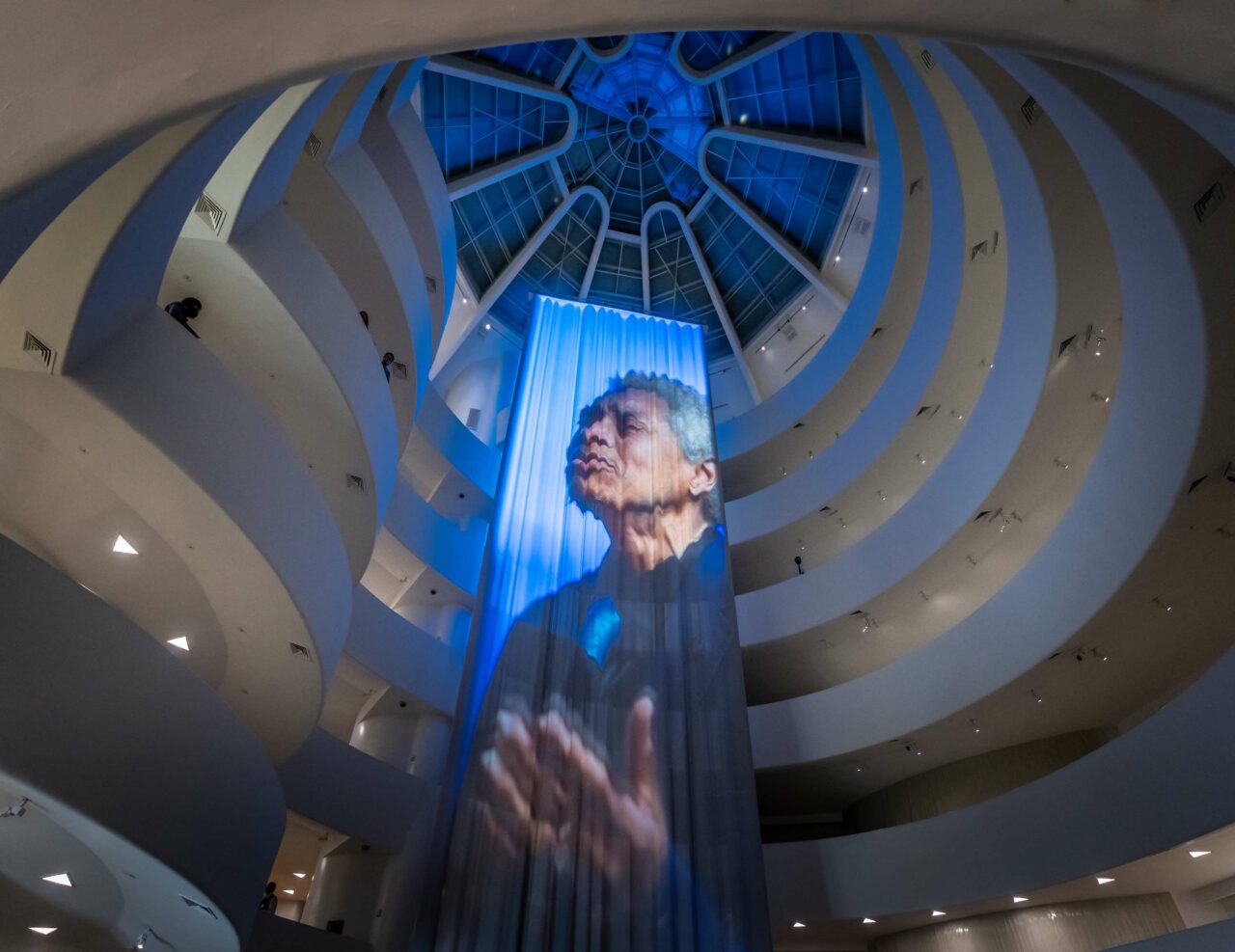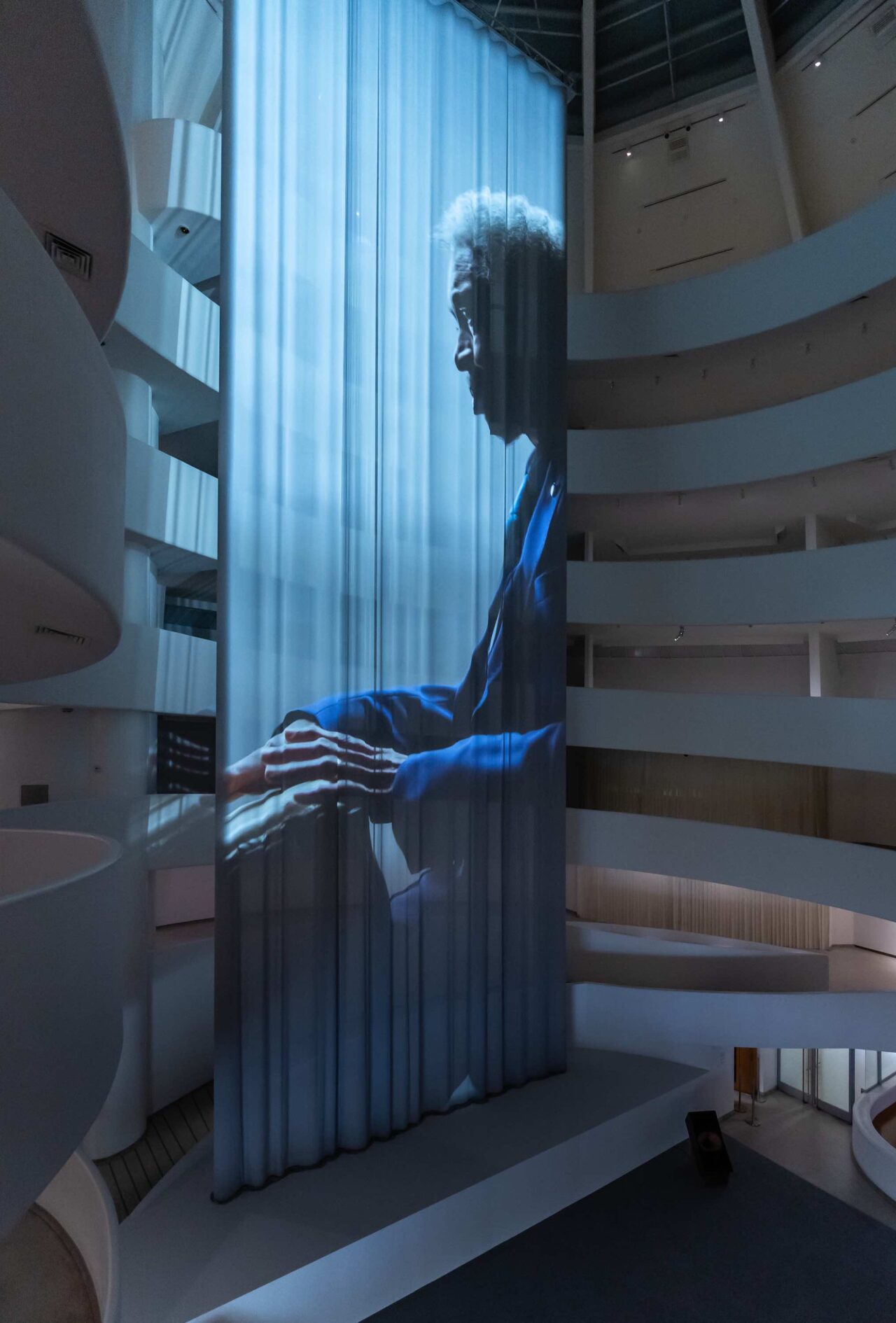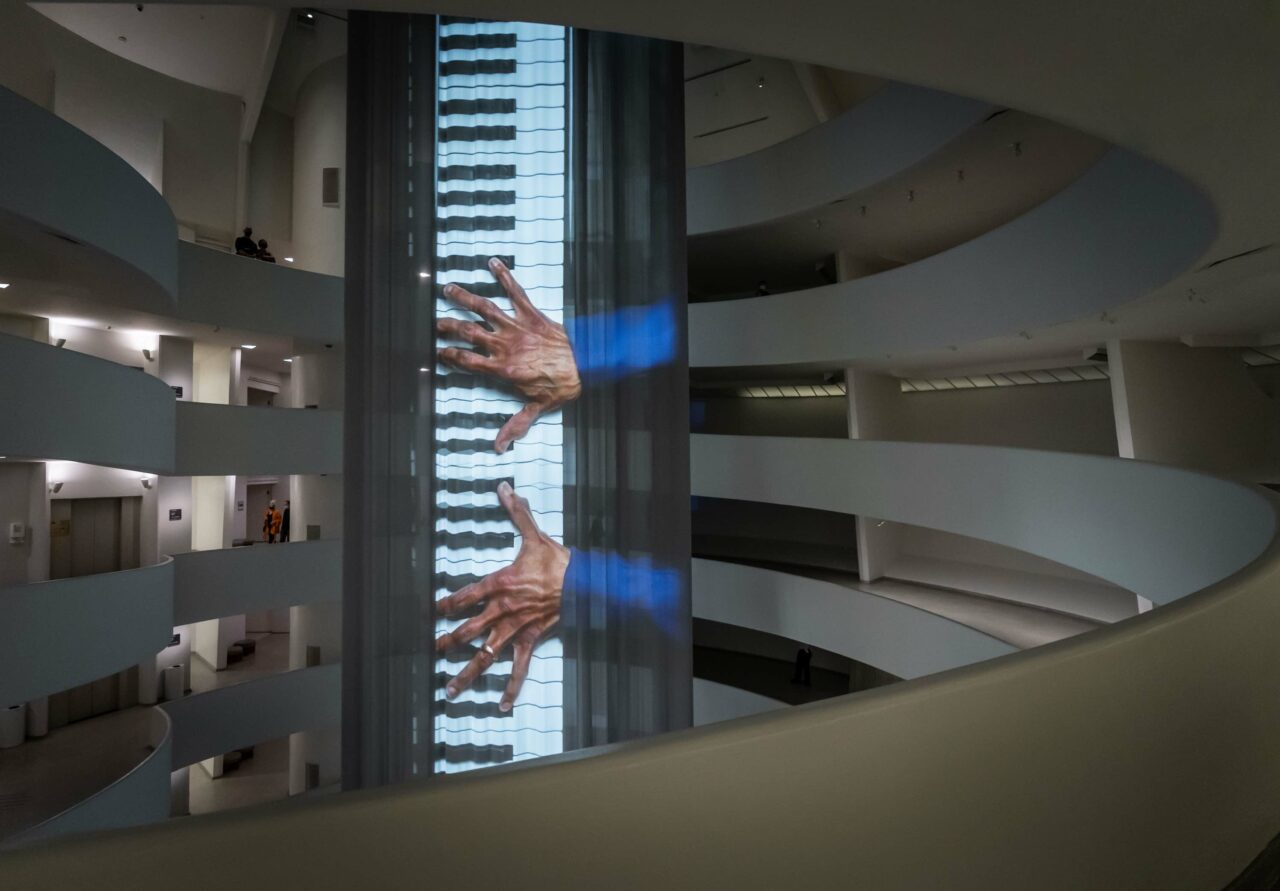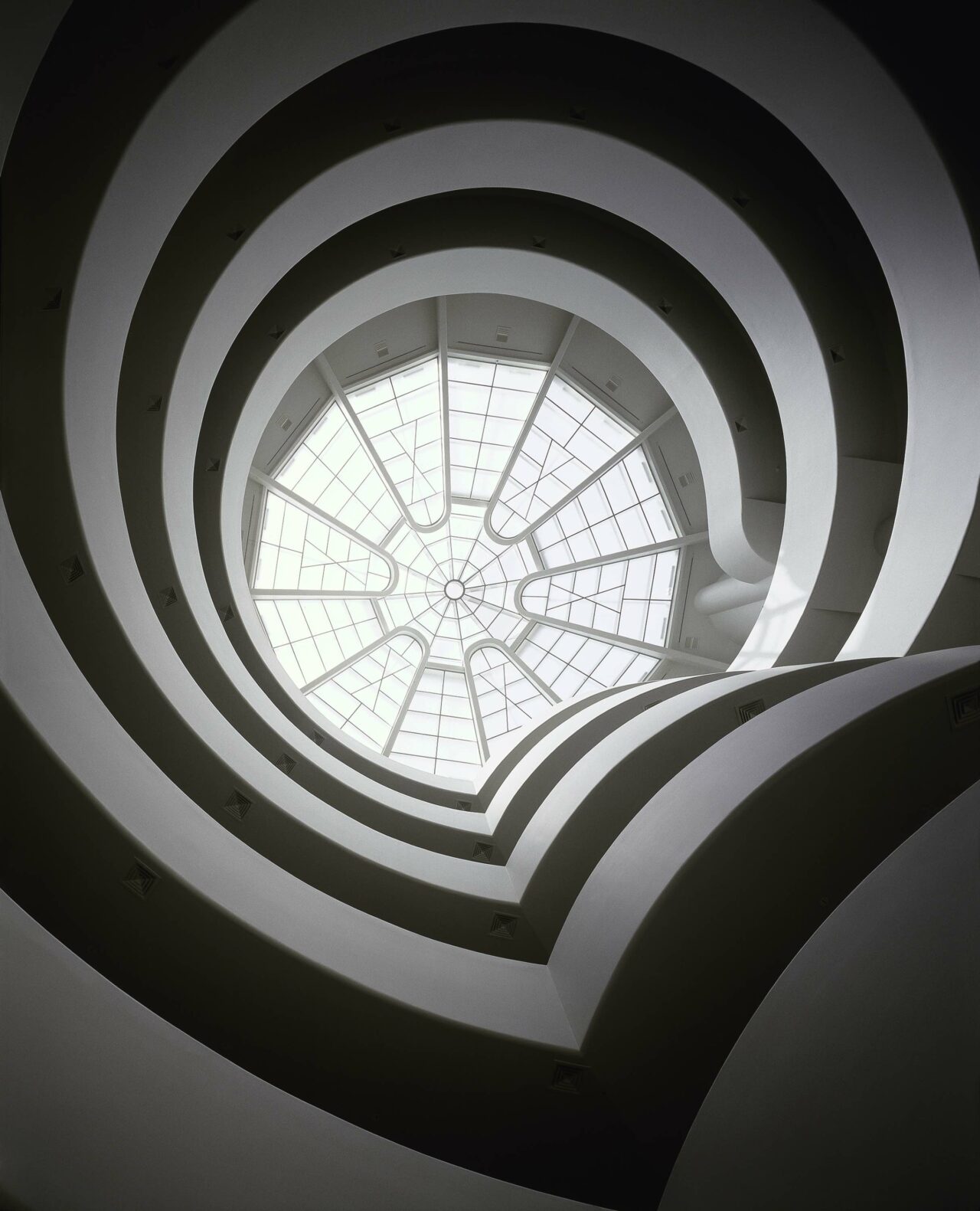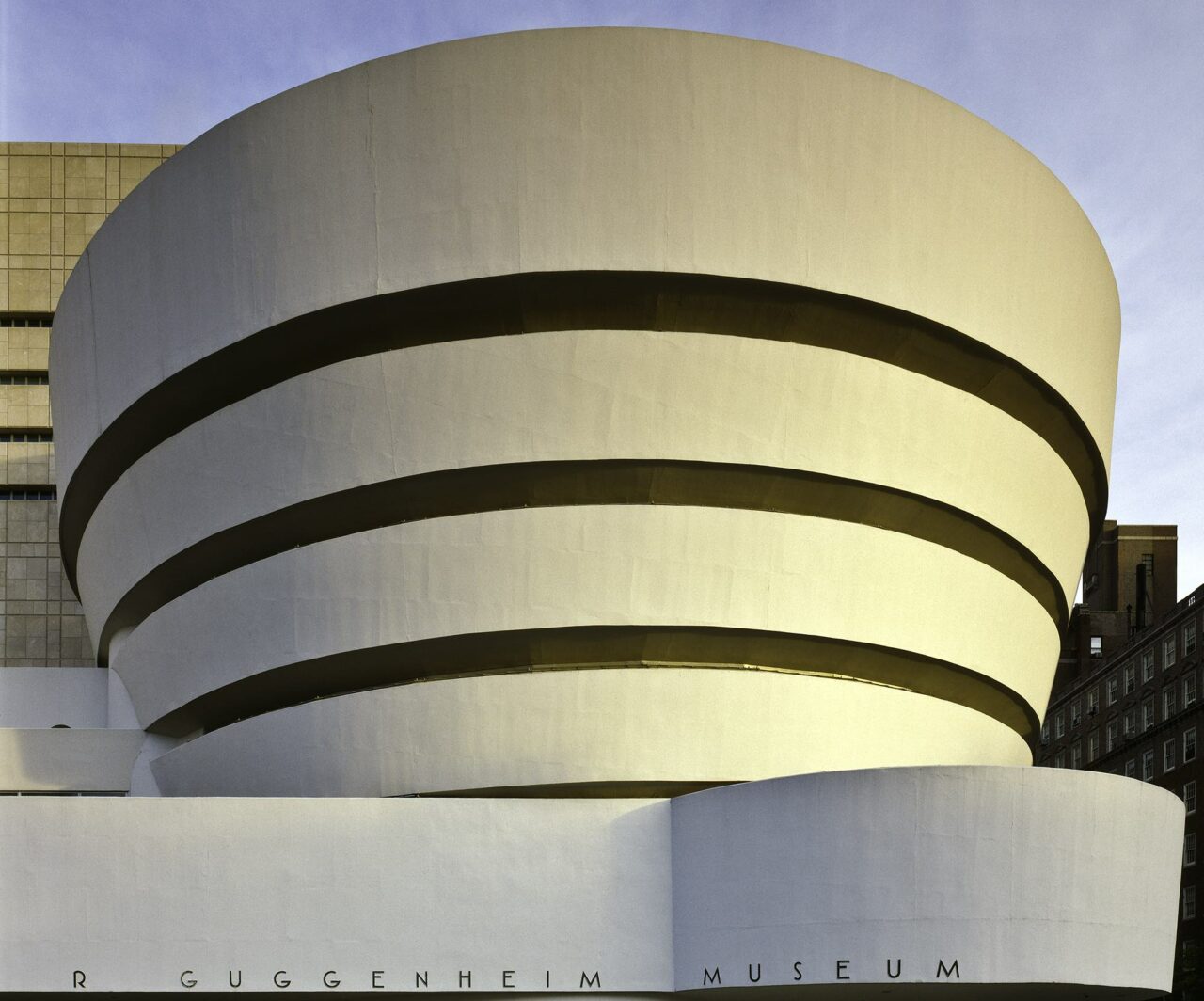 Guggenheim
1071 Fifth Ave, New York, NY
(Between 88th and 89th Streets)
Open Thursday–Monday, 11 am–6 pm