MOTT ST
Found In The Most Unsuspecting Location, An Edgy Night Market-Inspired Bar and Restaurant Comes Alive
Situated on the corner of North Ashland Avenue and West Blackhawk Street in Chicago's Wicker Park area, behind a concrete single-floor building with framed mirrored-windows, you'd be forgiven for double-checking the address upon a first visit. Don't be fooled, at Mott St, expect the unexpected. With an international team of staff to welcome you at the door, once inside the restaurant you'll notice you are now part of a buzzing and diverse social scene full of Chicago's young professionals. With chatter from guests as they sit at joint tables, the almost-open kitchen abuzz serving dishes at a rapid pace, as is the mixologist, preparing Mott St's very own unique Bloody Gary for a multitude of diners. Yes, you can tell we are here for brunch.
A Korean night food market-inspired restaurant, Mott St almost equally combines various other cultures' elements, such as Japanese, Chinese, Vietnamese, Thai, Indian, Polish, Mexican and even classic American, to create a new originality. Imaginative dishes are at the core of Mott St, made through a combination of practicality and surprise. 
By definition Mott St is a restaurant and bar, and an incredibly original addition to Chicago's over-populated restaurant business. With over 7000 restaurants in Chicago, there's a lot of noise. Opened by young entrepreneurial chef Edward Kim, his sister Vicki Kim and their business partner Jenny Kim, Mott St is his second restaurant after Ruxbin (now closed) where Kim first cemented his reputation.
Kim's Mott St has received the Michelin Guide's 'Bib Gourmand' honour three times in a row, recognising his restaurant's service for quality food at a reasonable price. Mains such as the 'Mentaiko Kimchi Udon' (udon noodles, spicy marinated cod roe, kimchi, seaweed) at $19 and the 'Szechuan and Pepper Shrimp' (wild caught gulf shrimp, lemongrass, onion, tamarind malt vinegar) at $16, it's very reasonable indeed. Our Bloody Gary 'Not a Bloody Mary' was made with gin, aquavit, samba, worchestshire and clarified tomato. Yes, clarified. Again, unexpected but pleasantly so. Lighter than usual, you will need to select the right accompanying dishes (something a little heavier, like the 'Mott Burger' with double chuck patties, sweet potato frizzles, pickled jalepeños, Hoisin aioli, miso butter, American cheese and dill pickles). Mott St make a boiled egg sound great, titled onsen egg, it is a regular hard-boiled egg, but verbally does give you a better idea of the mix of cultures at play here. In the 'Kimchi Fried Rice' (onsen egg, stone bowl, seaweed, lamb pancetta, sesame oil) you have a simple rendition of these blended classics. We tried the 'Ricotta Brick Toast' (thick-cut brioche, house ricotta, cherry preserves, basil and mint) with the star of the show Mott St's brioche – soft yet with a thin layer of crisp and texture.
An absolute stand-out dish on the menu is Mott's 'Bowl of Awesome'. Somewhere in between sweet and savoury, it can be paired with absolutely anything. Made up of multiple ingredients such as chlorophyll, yogurt, raw honey, bee pollen, hemp seeds, sprouted buckwheat and amaranth, the dish's health benefits are equal to its striking aesthetics. Insta-worthy, the dish's natural colours and composition are stunning enough to order on that point alone. We highly recommend it.
Interiors are paired-back, and with a restaurant on the smaller side, it's exactly what is needed. Once filled with guests, the room transforms into a world of its own: a buzzing Asian night market of sorts and the dining structure set-up focuses on food and company. Chairs and tables are simple wooden ensembles but comfortable all the same, ensuring there is an easy flow-through of guests, and the chef is able to see the entire restaurant easily. Yoshitomo Nara sketches on bathroom doors can confuse guests (we think bathrooms are uni-sex) but also show the Kim's interest in art. 
Everything Mott St stock such as wine, liquors and dry grains is held in the dining room area behind chicken-wire facades. They are part of the room 'display', and the space doubles-up as a storage unit. It is certainly great to see the wine and liquor bottles up close (their design almost all modern, displaying new young companies). Transparency is key with Mott St's design and attitude. Spark up a conversation with Charles Clark, Mott St's chief sommelier, and he'll tell you all about their very relaxed, yet particular, approach to buying. They know all their suppliers personally, and ensure they are also leaders in their field pushing responsible, sustainable and fair production and manufacturing. Hence, most of their wines are Californian (2016 Day Wines Mamacita), but there are small-batch wines from Spain (2016 Ameztoi Rubentis Txakolina) and France (Domaine du Moulin Methode Ancestrale Gaillac) too. 
Bookings are essential but you can always try your luck. There are seats at the bar for waiting guests, or, as we witnessed on a busy Sunday midday, walk-in's need to wait patiently in a line before eventually being seated. It's worth the wait nonetheless, the menu is so diverse it is sure to please any customer that walks through the door. Mott St's approach would be a welcome addition to any cosmopolitan city – with London and New York the first to raise their hands!
∆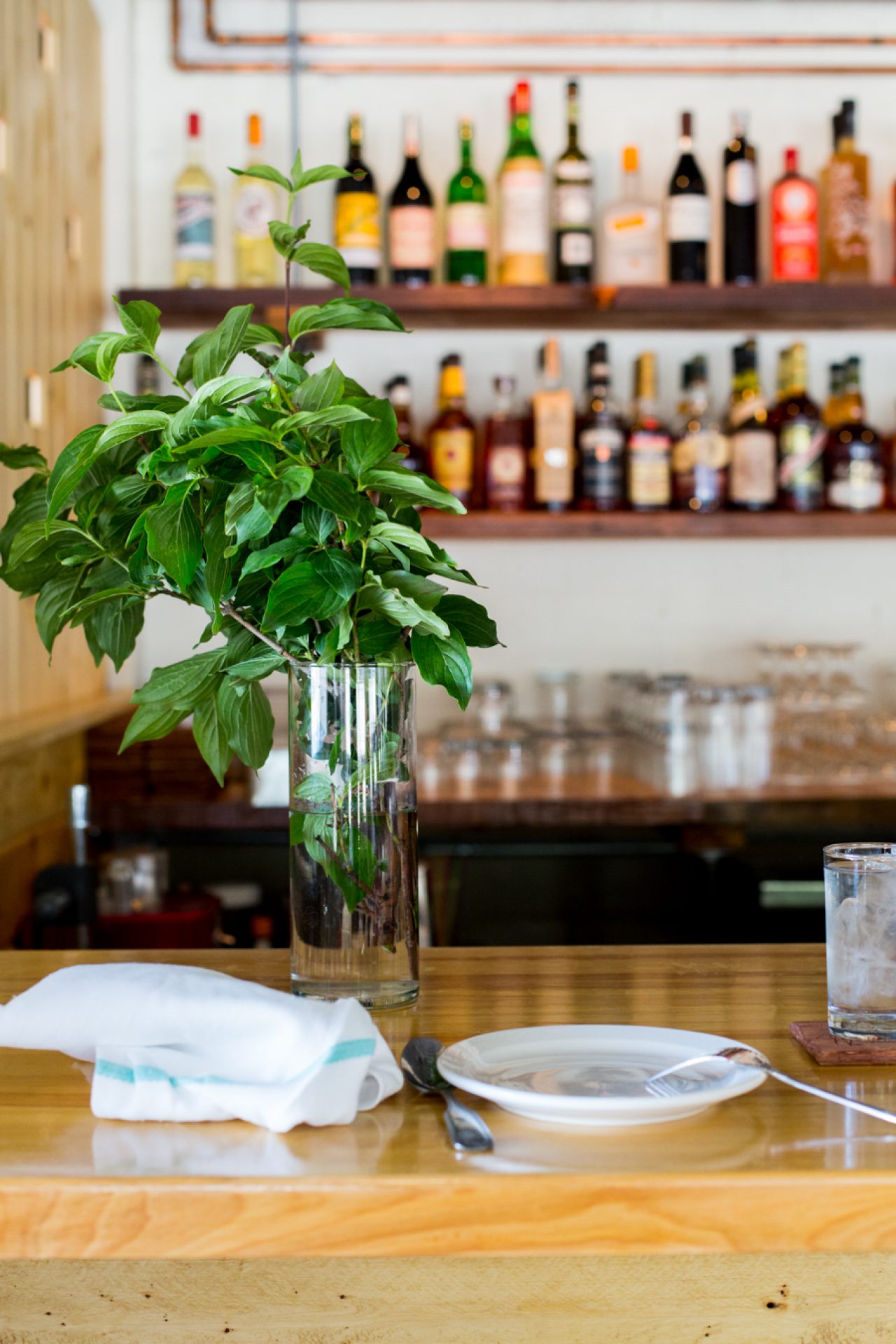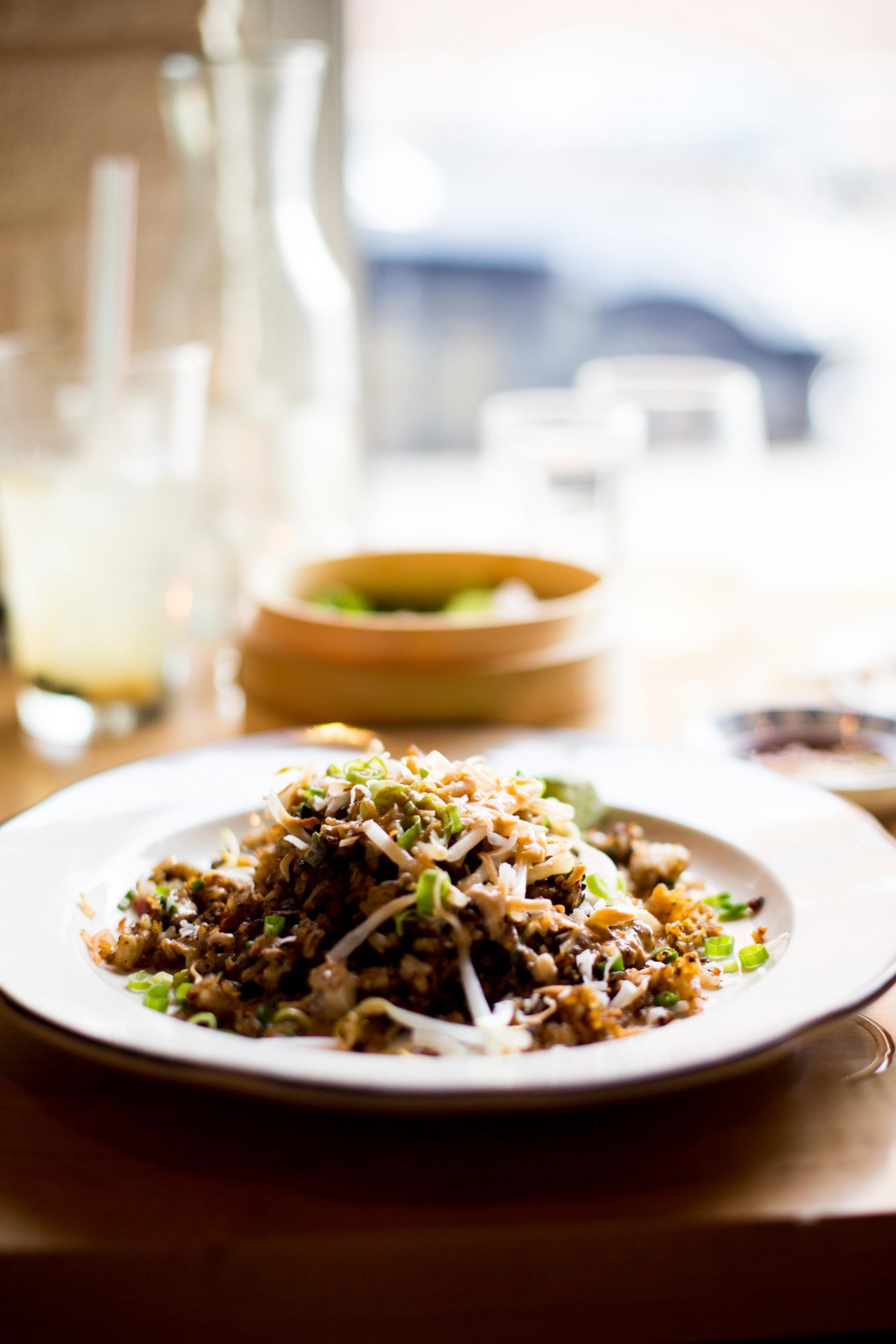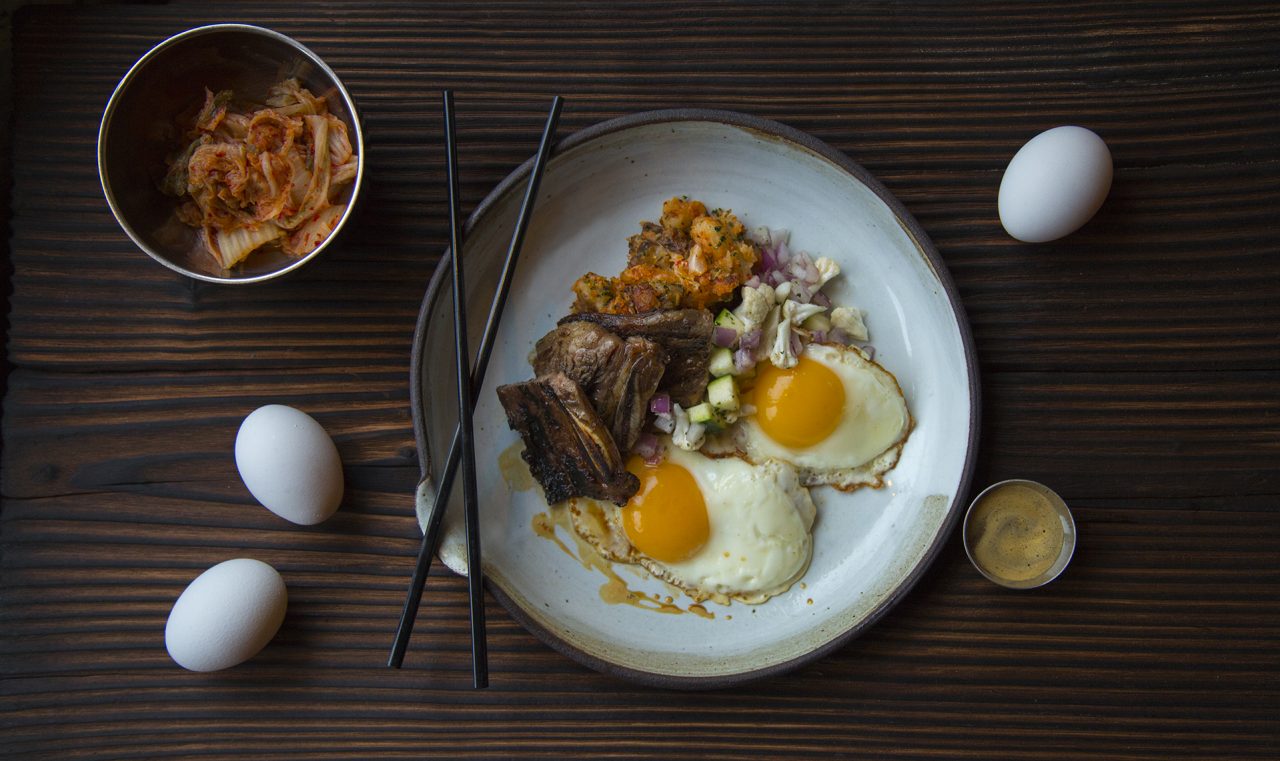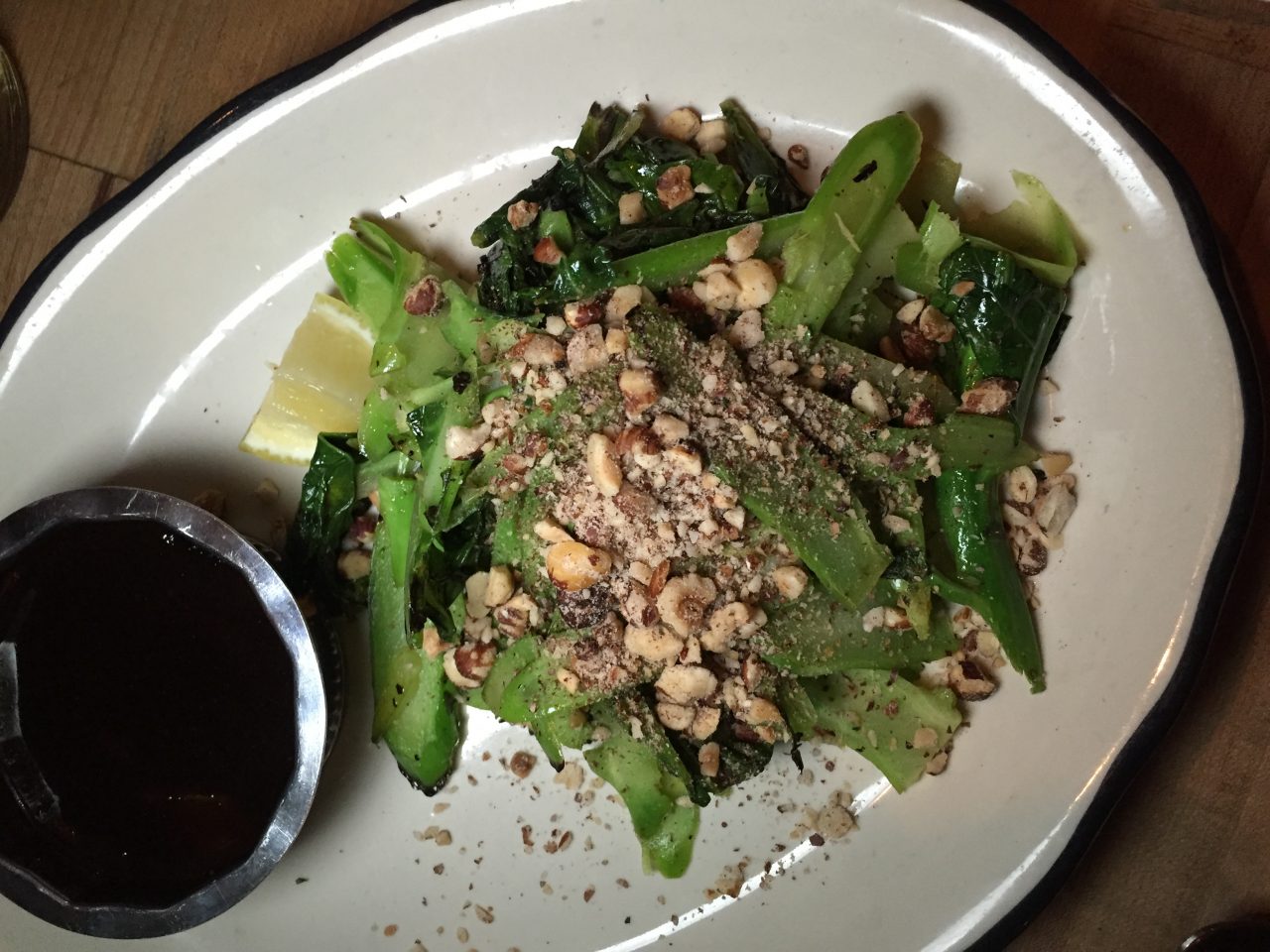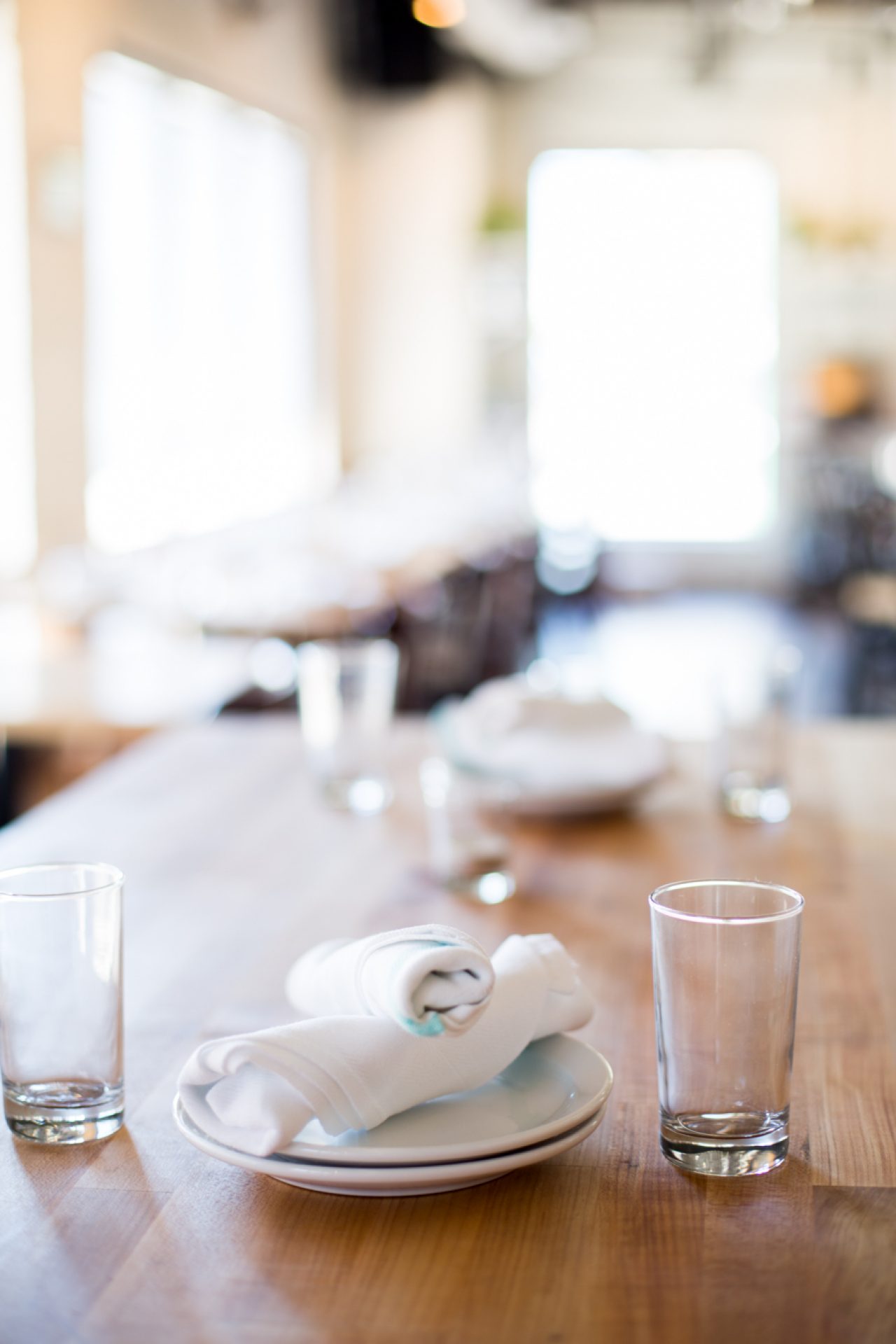 1401 N. Ashland,
Chicago, Illinois, USA
773-687-9977
Dinner  Tuesday – Thursday— 6:00 PM – 10:00 PM  Bar til 11:00pm
Dinner Friday – Saturday  6:00pm – 11:00pm Bar til 12:00pm
Brunch Sunday — 10:00am – 2:00pm
All photo as credited