Harnessing the Power of Seaweed
On the Coast of Margate, A Risk-taking Skincare Brand Harvesting the Wild Material
A place for the experimental and unconventional, this Margate-based natural skincare brand operates on its own terms. It's for a greater good, after all.
With its beginnings set on the coastline, amongst sand and white chalk cliffs, it's here that brand Haeckels was birthed.
Founded by Dom Bridges in 2012, a proud beach warden for the area at the time, the Englishman found inspiration in what he found in abundance on his daily walks – various types of seaweeds. The excess of seaweed washed ashore in the area is grand, and the benefits held in the material even grander.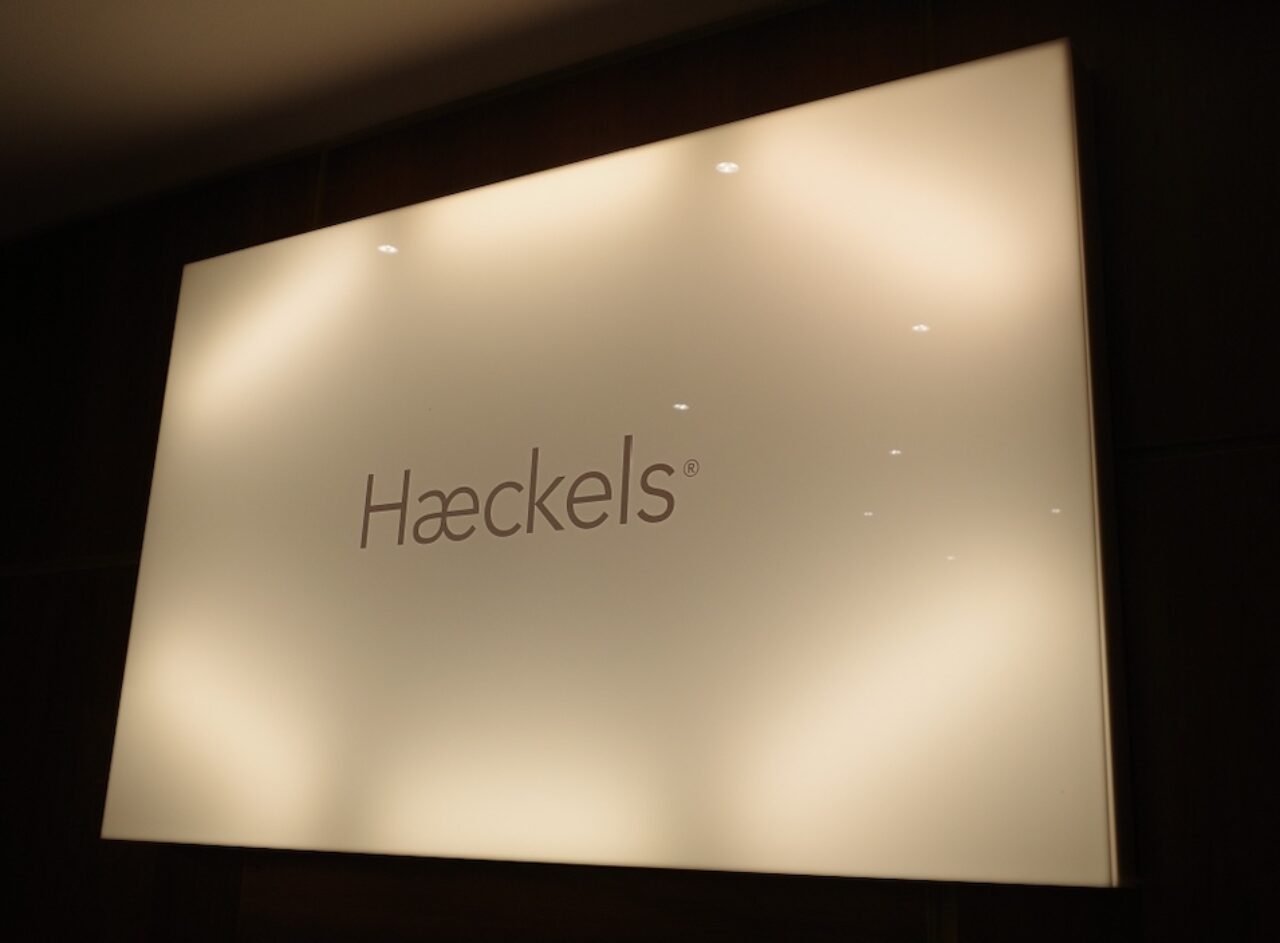 Previously working in advertising and travelling the globe for work, Bridges discovered Margate during a weekend outside of London and it was during this time that him and his wife fell in love with the coastal town.
After relocating, Bridges began cleaning up the beach close to him that looked neglected – Walpole Bay – and by harvesting the bladderwrack seaweed there, he utilised the material to make soap for friends. Through making these gifts for friends, he was unknowingly making his first product and embarking on a journey to manufacture local products with a sustainable ingredient. The Haeckels Large Exfoliating Vegan Seaweed Block made from the gelatinous derivative of boiled bladderwrack has remained a mainstay in the Haeckels product range since day 1. Made and sold as a brick-size block, the soap is then chopped and divided by the user as required, to use anywhere on the body – multi-use, practical and sustainable. Very much the pillars to all of Haeckels products.
Easy to cultivate and found in excess globally, wild seaweed has been a staple to many cultures around the world.
Its beneficial properties are extensive, from wound healing to beauty, it's anti-bacterial, skin rebuilding and anti-inflammatory. Its high content of valuable vitamins, minerals and amino acids are prime for utilising in skincare.
Haeckels hold one of two licenses to harvest seaweed from the English coast for commercial use, they have a quantity that cannot be exceeded to minimise impact on that natural area by over-harvesting. Collected with their EAV electric cargo bike, the Haeckels team ensure to also collect any rubbish or manmade waste found on the beaches or shores. Delivered directly to their HQ nearby, the wild harvested seaweed is then distilled, brewed and bottled for products all made entirely in-house. Sold steps away at their flagship store in Margate and their London store on Broadway Market, the product is also available at select global retailers in addition to their online e-store.
Their Margate store looks out onto the ocean, as does their HQ. Upon our visit for this article, we explore the Margate store's 2001: A Space Odyssey-inspired interiors, all maintaining a purpose. The moss grown on the store's floor is there to filter the air for staff, whom regularly keep it growing through a fine mist spritz of water.
Driven by wellness and innovation, Haeckels products contain multiple nutrients and benefits from their many natural materials, most prominently championing kelp ferment filtrate which is good for both our interior and exterior health. Kelp's properties are both beneficial for our natural skin microbiota (exterior) and great for our microbiome (interior). They're intrinsically connected, as Bridges and the team are constantly communicating.
LOCAL PRODUCTION
Passionate about sustainability, Haeckels keeps all production locally made in the Haeckels Lab in their Margate HQ (the city's former casino building).
There are exceptions however, in Haeckels' collaboration with luxury resort Patina in the Maldives, the Haeckels team spent two weeks in Sri Lanka creating a supply chain for the production of in-house products at the resort. The same supply chain also provided for their collaboration with luxury hotel group Capella and their new Sydney hotel. They've explored local production in Okayama, Japan too, where an excess of seaweed is also found, however are focusing on solidifying their production in Margate first and foremost to create a sustainable economy there. Localism is at the heart of Haeckels. 
Margate's coastline and reefs are made up of chalk, which, through their findings, appears to accelerate seaweed's growth. Comprised  of 145 million-year-old Cretaceous deposits, the reef itself is globally acknowledged as a natural phenomenon. There's so much to explore and discover on their home turf, as is protecting what's naturally there. 
By inspiring others, the brand also encourages others to act as beach wardens, by rewarding those that clean up the beach with a discount incentive on Haeckels products. By organising a beach clean, every positive action can make an impact, stemmed from the same ethos of conservation that the brand was founded. 
Giving back to the local community, Bridges and the brand realised the now revered Haeckels sauna, through a crowd-sourcing initiative to fund and create the traditional structure. Now situated at Walpole Bay (although its location does change) and open each morning, it is available to use and enjoy by the public (as we did on our visit), before or after a cold water swim in Walpole Bay steps away.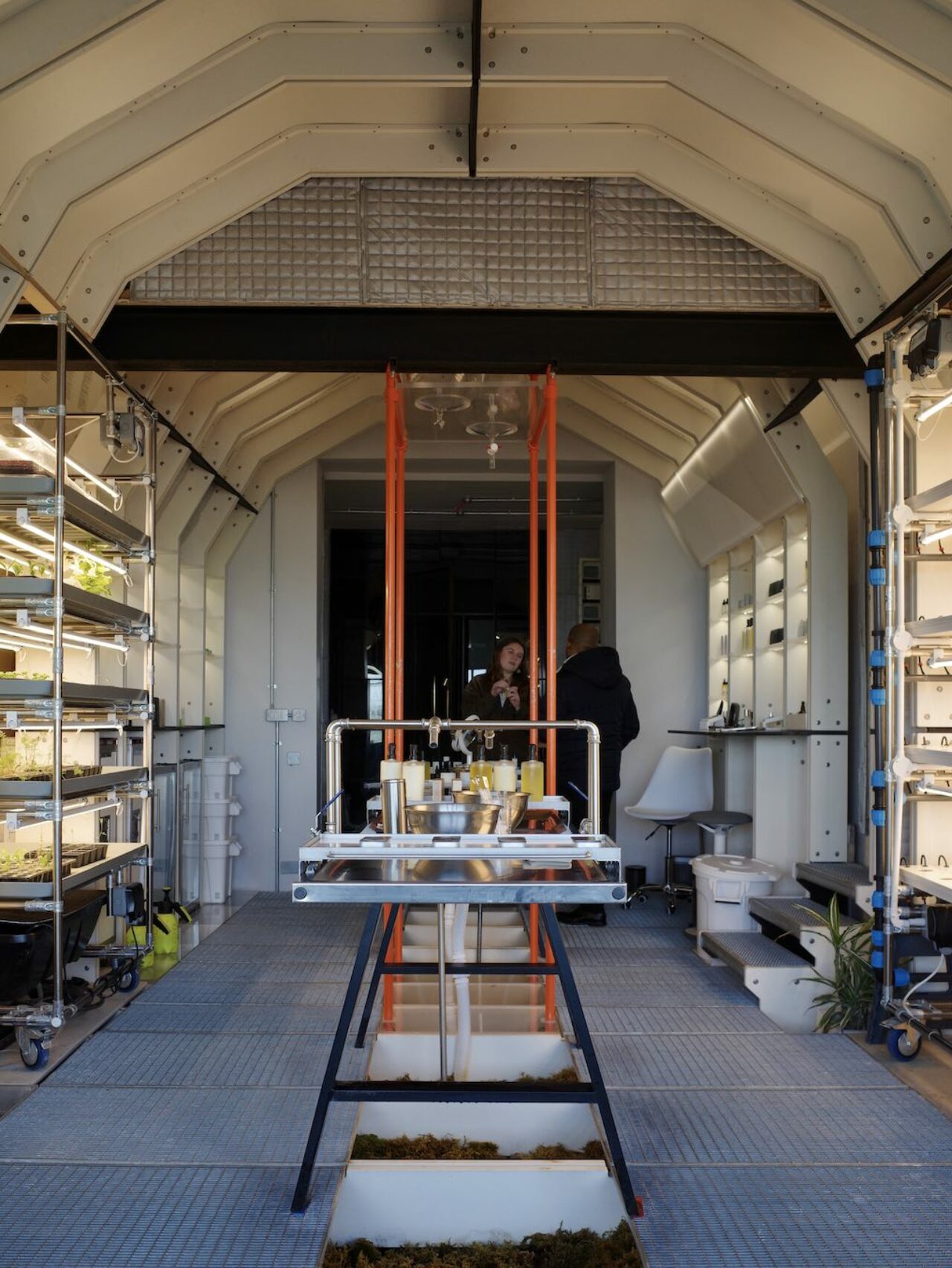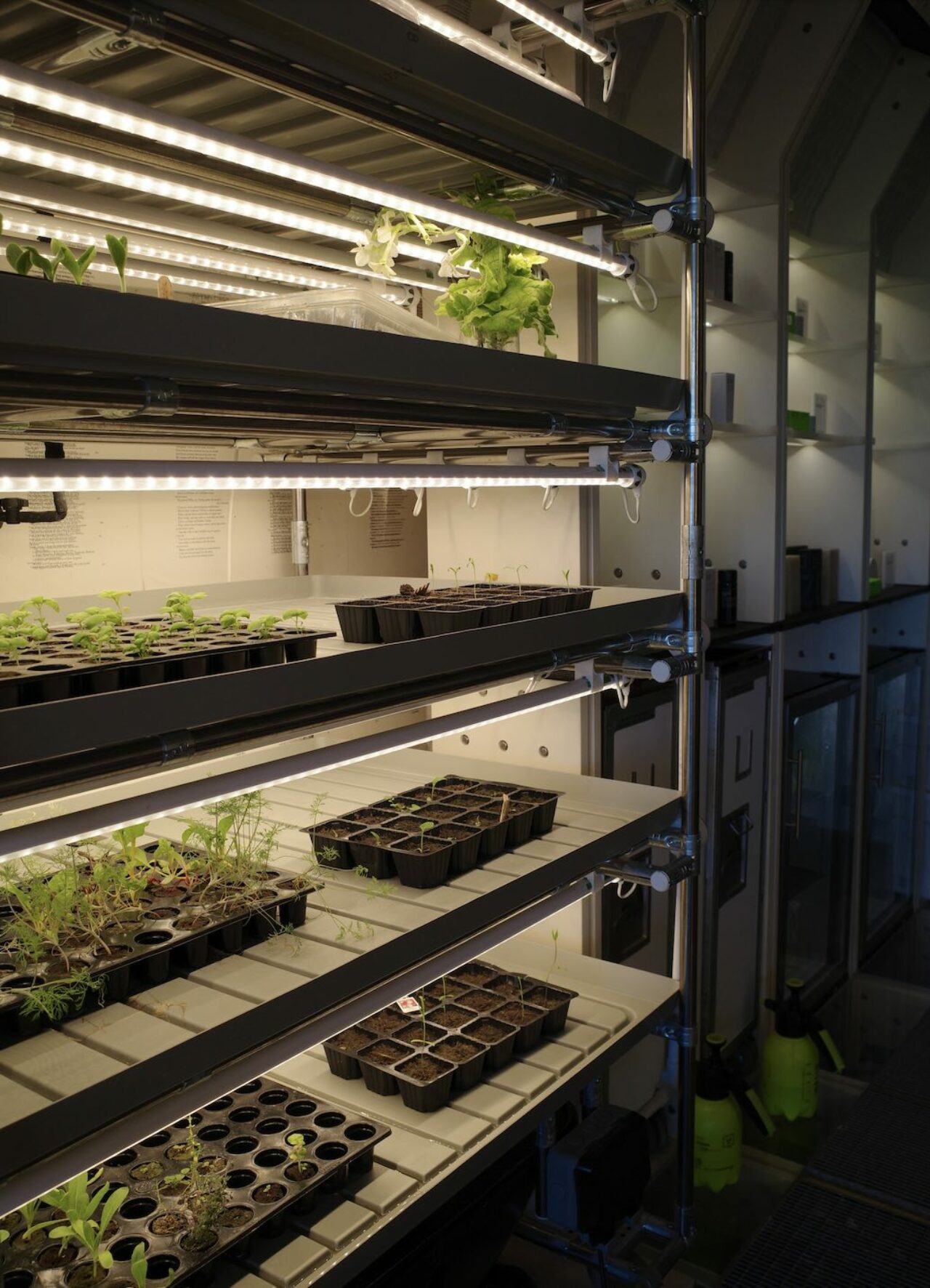 A MATERIALS SCIENCE COMPANY
Haeckels Home
By problem-solving, the Haeckels Home lab at their Margate HQ has come up with multiple innovations, starting from its packaging. Entirely home compostable and recyclable, the Haeckels interest in innovation is forever evolving. 
• The Haeckels Candles are poured into double-walled coffee glasses, and they don't brand or mark them, to ensure future use of the empty vessels. Housed in biocontributing packaging made from mushroom and agricultural waste, the material can then be fully composted and will grow into wildflowers when planted. 
• The Haeckels Bio-Restore Membrane is also grown-to-order and entirely home compostable, a solution to the single-use plastic hydrating face masks that continue to pollute the globe endlessly. The Haeckels solution to this (which works, we are a big believer in this product) is also packaged in a glass housing, meaning, it is entirely zero waste.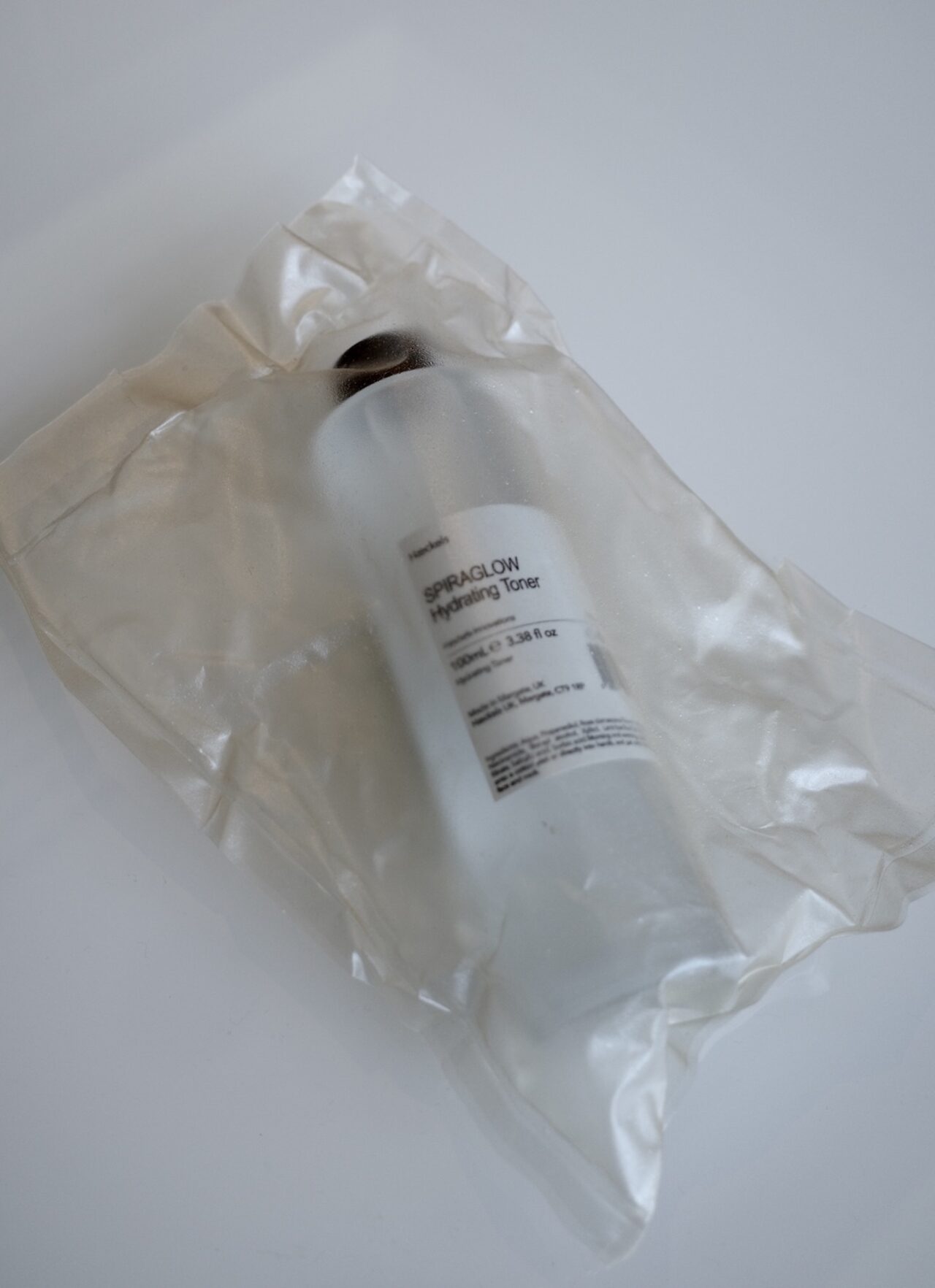 • Most recently, the lab has been working on lab-grown ingredients such as their new Spiraglow range. The range is microbiologically optimized, engineered from renewable ingredients that are far less resource intensive than their natural counterparts. In a clinical trial, it has shown to wrinkles by up to 22 per cent, but ultimately, the brand sees a strong future with their lab-grown ingredients because of the vast reduction in their overall carbon footprint. 
• Upon launching Haeckels 2.0 with its boost of investment in 2022, Haeckels worked with London-based innovation company SHELLWORKS on all their Haeckels Skin product packaging to ensure it was all entirely home-compostable. With its previous product in recyclable packaging such as glass, the brand saw customers weren't utilising the incentive to bring in their old packaging for a discount, and looked to better their no-waste output even more. Now with SHELLWORKS' innovation of vivomer, the materials completely breaks down in under a year and doesn't end up in landfill.
Innovation Boxes
The Haeckels brand is constantly looking to reduce their carbon footprint and are looking to develop more lab-grown ingredients at their HQ. They have also encouraged pre-orders (prior to Christmas) to only produce for their demand, taken even further through their – recently-launched to much success – subscription Innovation Boxes.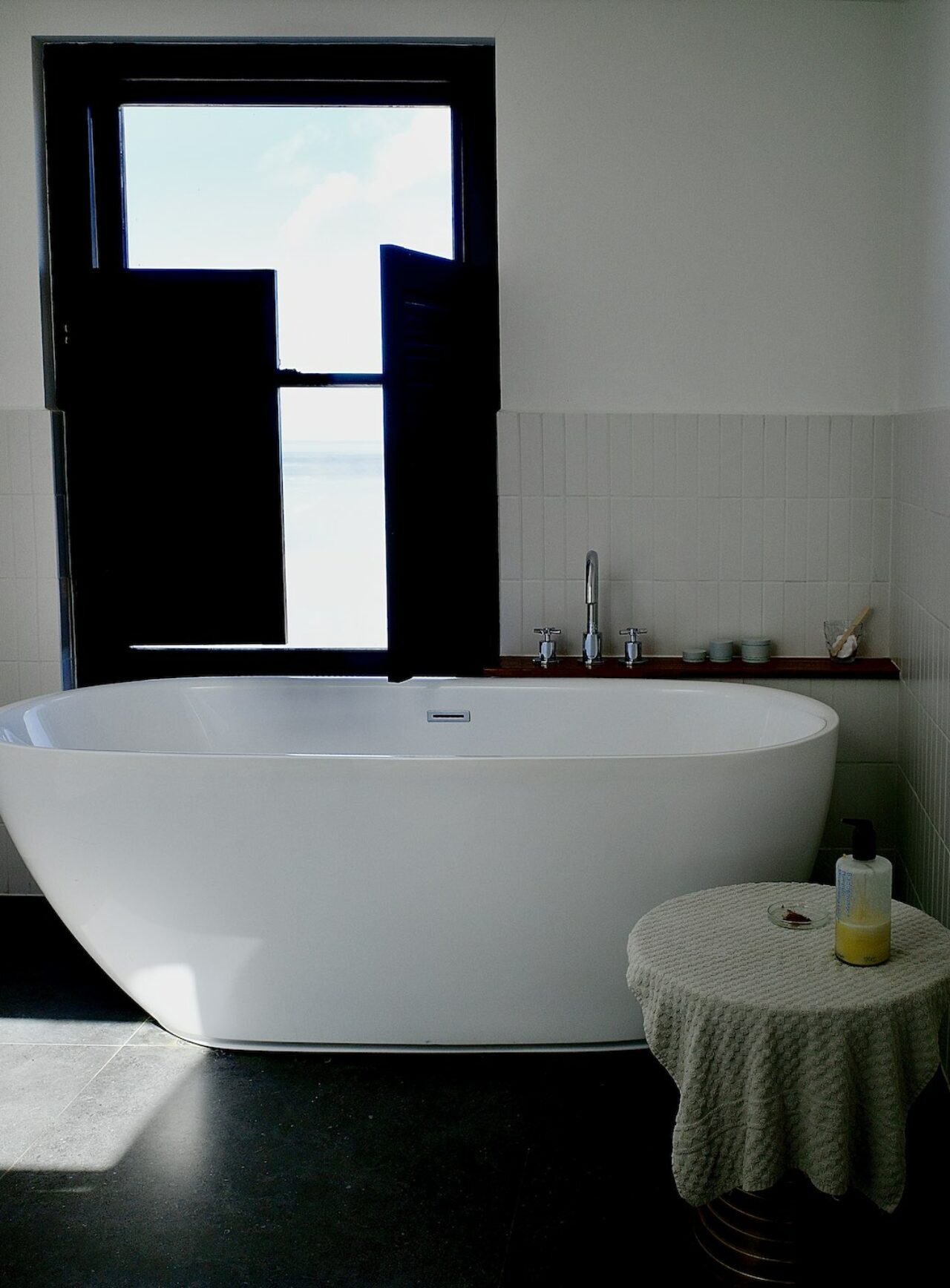 Haeckels Nutrition
Exploring new ways to utilise seaweed's properties for wellness, Haeckels began serving seaweed tea for clients in the treatment rooms above their flagship store in Margate, where facials and their in-demand seaweed baths first took place. Now, together with Head of Nutrition Vanessa Jaich, Haeckels launched Haeckels Nutrition and its Haeckels Gut Cleanse program at the tail end of 2022, working directly with individuals on resetting their gut health over 3 weeks.
From the demand of their seaweed edible products at their Margate treatment rooms and in the gut health program (specifically, the seaweed fast) they've now expanded to offer two key products from there in Haeckels stores: Seaweed Tea and a Seaweed Bath, with a Seaweed Broth (packed full of seaweed (Bladderwrack, Irish sea moss) and mushroom, amazing support for the gut lining) soon to come. It's a win-win for all that use and consume it, as the used seaweed can then be used as a natural fertiliser for home gardens.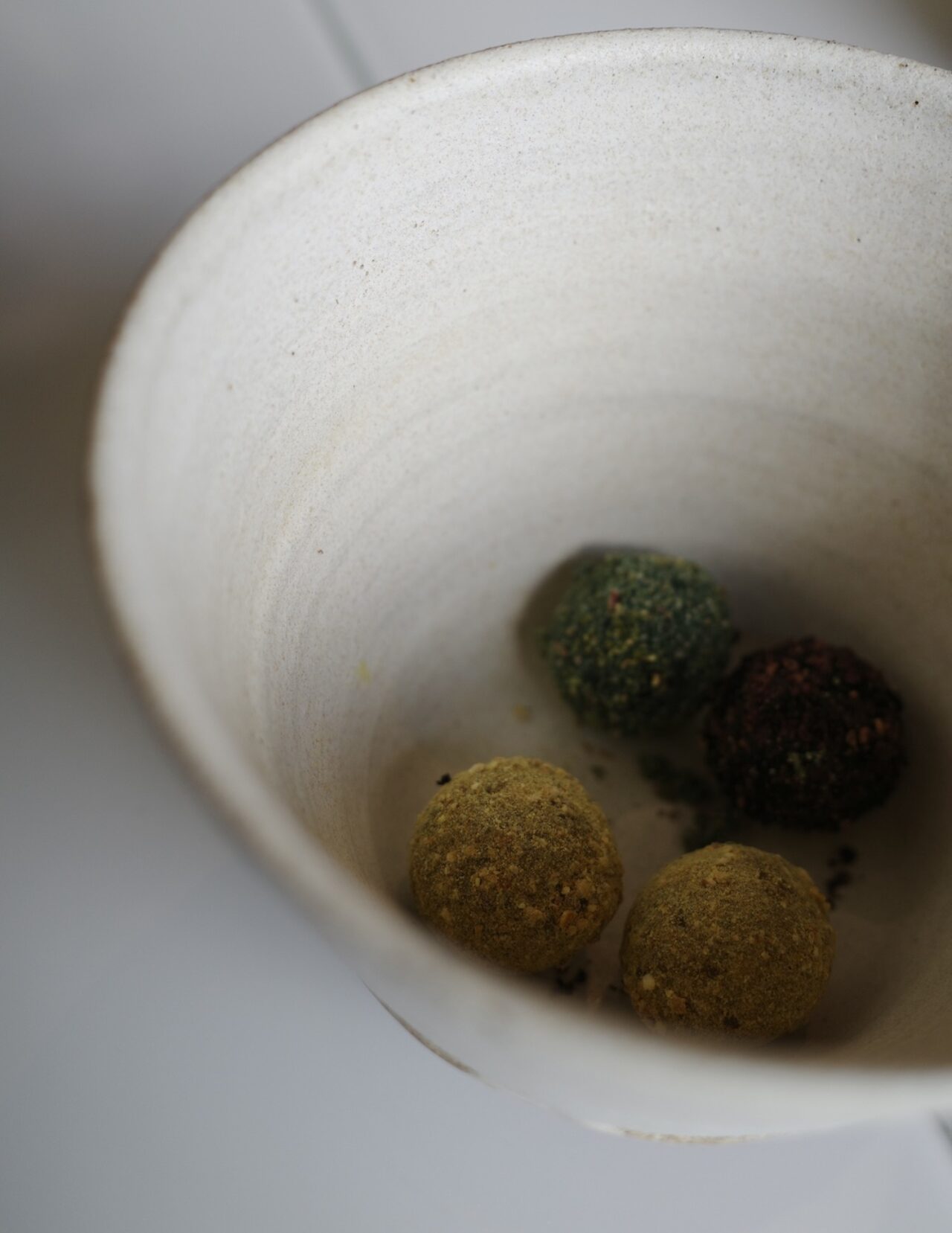 A FUTURE OUTLOOK
The power is in the product. Haeckels spend less than 1% of their profit on marketing, and instead put everything into constantly innovating. Both Haeckels Managing Director Charlie Vickery, and Charlotte Coady, the brand's PR, state there is so much in the Haeckels pipeline ("there's probably 100 products in development at any one time, across the business, that could launch in the next three years – from shower pods to consumables" shares Vickery). Otis, the multi-tasking wholesale manager shares a sharp focus on growth with retail partners who resonate with their ethos of sustainability (Browns, Dover Street Market and SSENSE being some of those). There may be some more collaborations in the works he states so watch this space – we will be, of course.
We're also keenly watching the growth of Haeckels Nutrition. Vickery explains its need and vast potential, "For us, the difference comes because we manufacture everything in-house and so we own all of our own IP. We are able to do things that jump across categories, as everyone else outsources to a third party manufacturer – powder or pill manufacturer – this will be the first skincare company that has liquid as a nutrition supplement. We'll be the first to have liquid products designed to amplify our skincare products". 
With the brand's risk-taking, transparent supply chain and clear communications of its ethos and vision, Haeckels is a much needed disruptor for the beauty industry. In Vickery's own words, "I don't think there's another brand globally that crosses so many different categories, with so many different products, that has this thread of innovation that runs through all the categories simply because they do everything themselves".
It's equally presenting blueprints for new, successful business models (such as its newly-launched subscription model) and its risk-taking is not only admirable, but shows that it reaps rewards.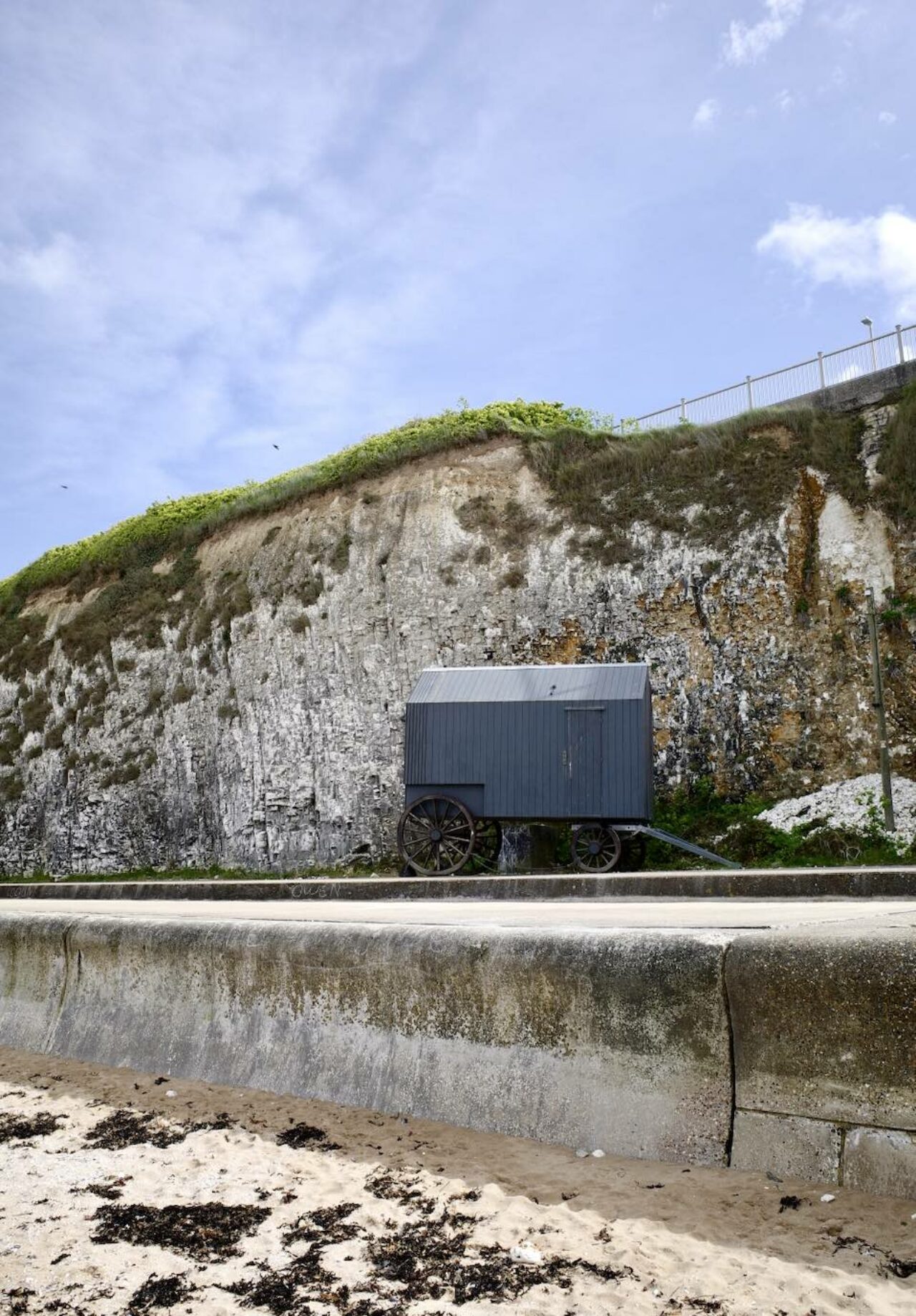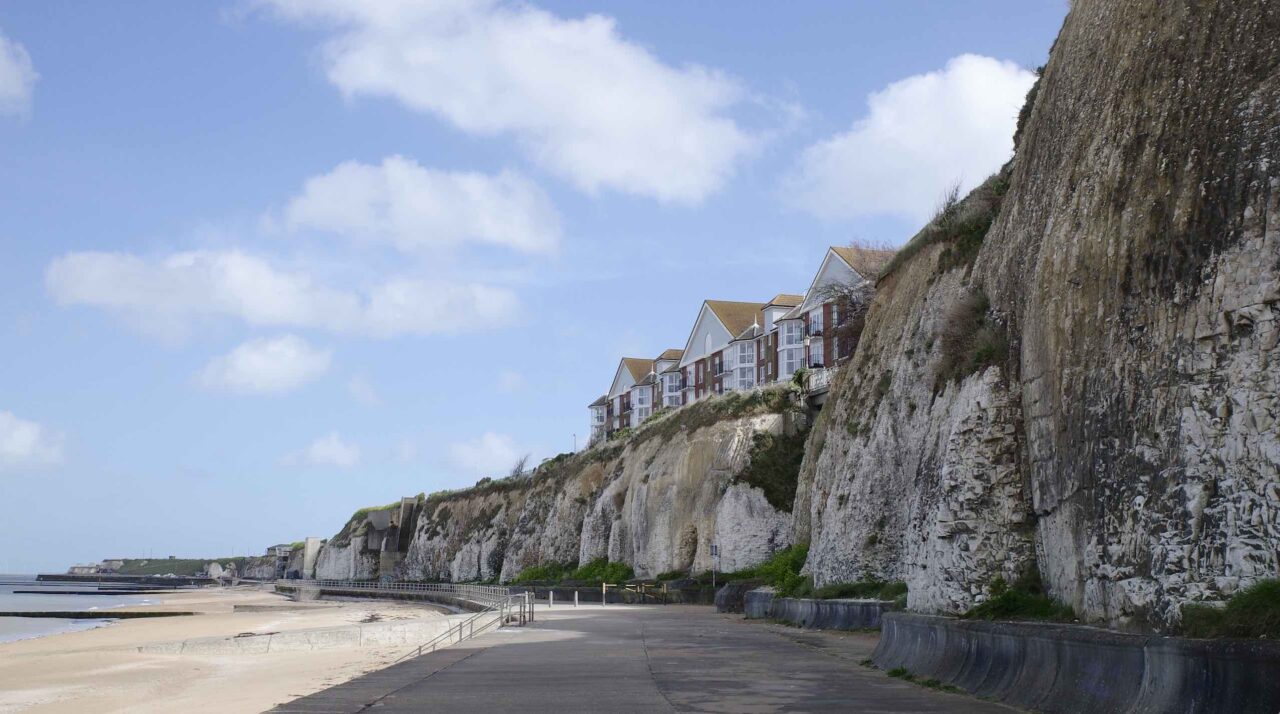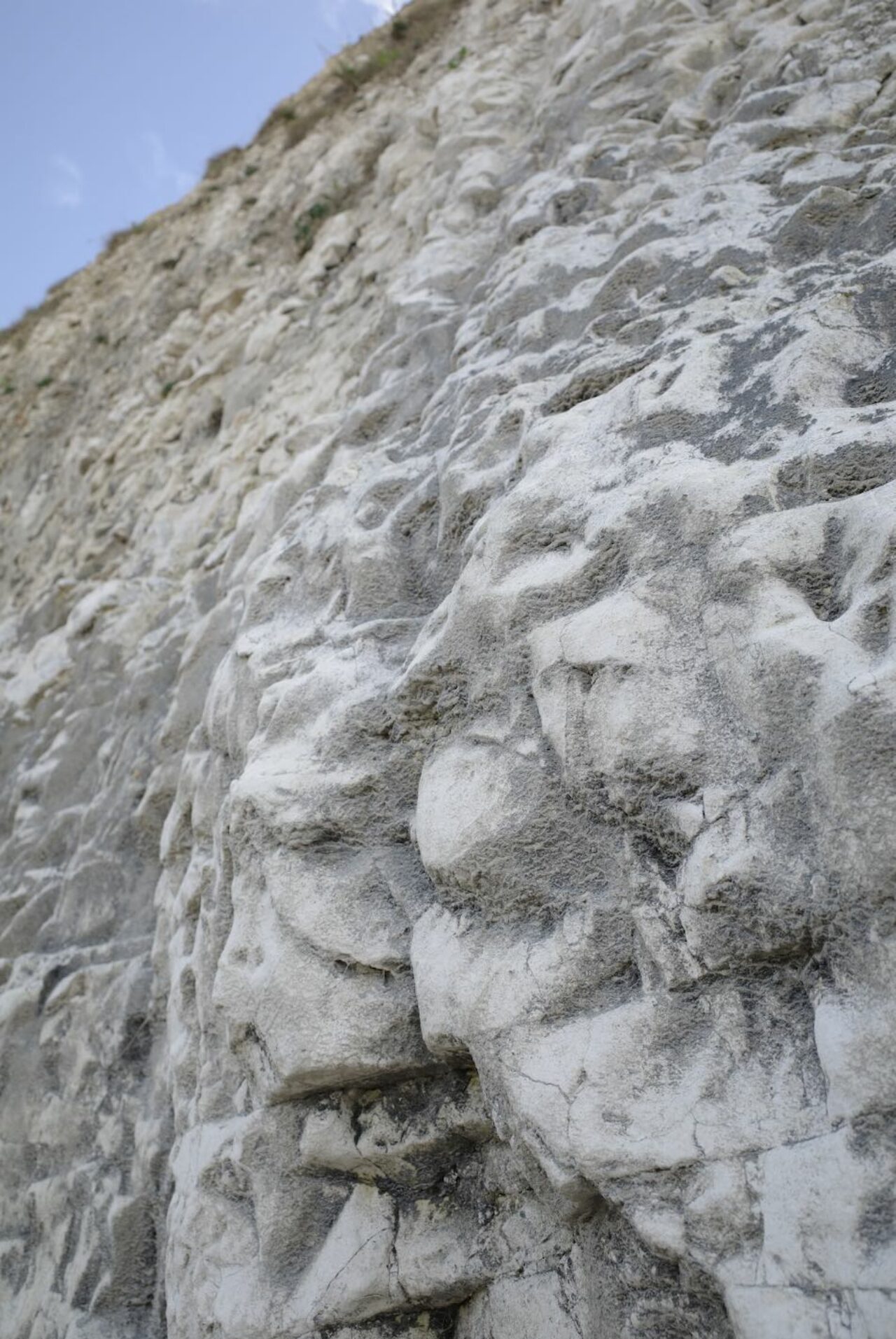 Haeckels 
Margate Store: 18 Cliff Terrace, CT9 1RU
London Store: 16 Broadway Market, E8 4QJ
For more design and travel destinations in London and the UK, click here.
Text: Champ Editor-in-Chief Monique Kawecki
Images: As credited, and Champ Magazine©