THE HOXTON SOUTHWARK
South London's Time to Shine
A prime location previously overlooked by many, Southwark is a short walk away from London's key hotspots: the Tate Modern, Southbank Centre, Borough Market and even Soho is within a 20 minute radius, often quicker than hailing and then taking a black cab. An odd mix of residential and commercial, it's refreshing to walk around Southwark on the weekend without being swept up into a crowd of people – tourists and office workers alike.
The newly opened Hoxton Southwark is a brilliant addition to the area. Steps away from the River Thames, it highlights a central location yearning for new cultural additions to its landscape.
Located in a 14-storey new-build property on the south side of Blackfriars Bridge, the 192-room hotel also holds two restaurants, a bar and co-working space Working From (opening soon). The large hotel lobby is one of the most diverse around, a mix of sofas, stools and communal working tables creating an exciting mix of clientele. It's very much a signature now of the Hoxton hotel, stemming pre-Ennismore, where a large open lobby would ensure its design could also cater to locals looking for casual or meeting locations. This mix is what makes the Hoxton hotels a priority destination around the world.
Run by hotelier Ennismore, it is their eighth opening worldwide, with their Southwark location joining their other two hotels in London's Shoreditch and Holborn locations. Ennismore only recently expanded swiftly to European and US markets, with Paris, Amsterdam, New York, Los Angeles, Portland and Chicago locations launched. Their formula works and we know, we frequent their locations as does our team worldwide.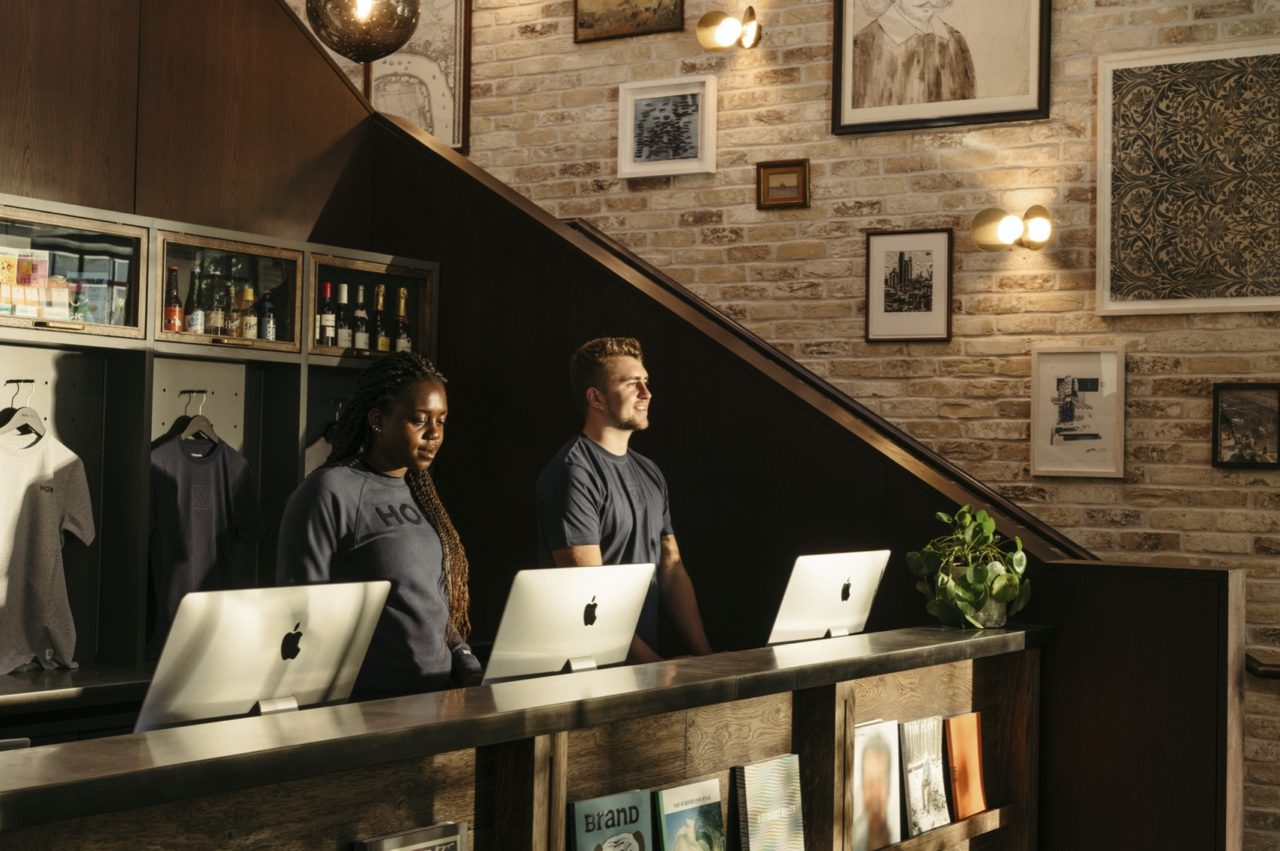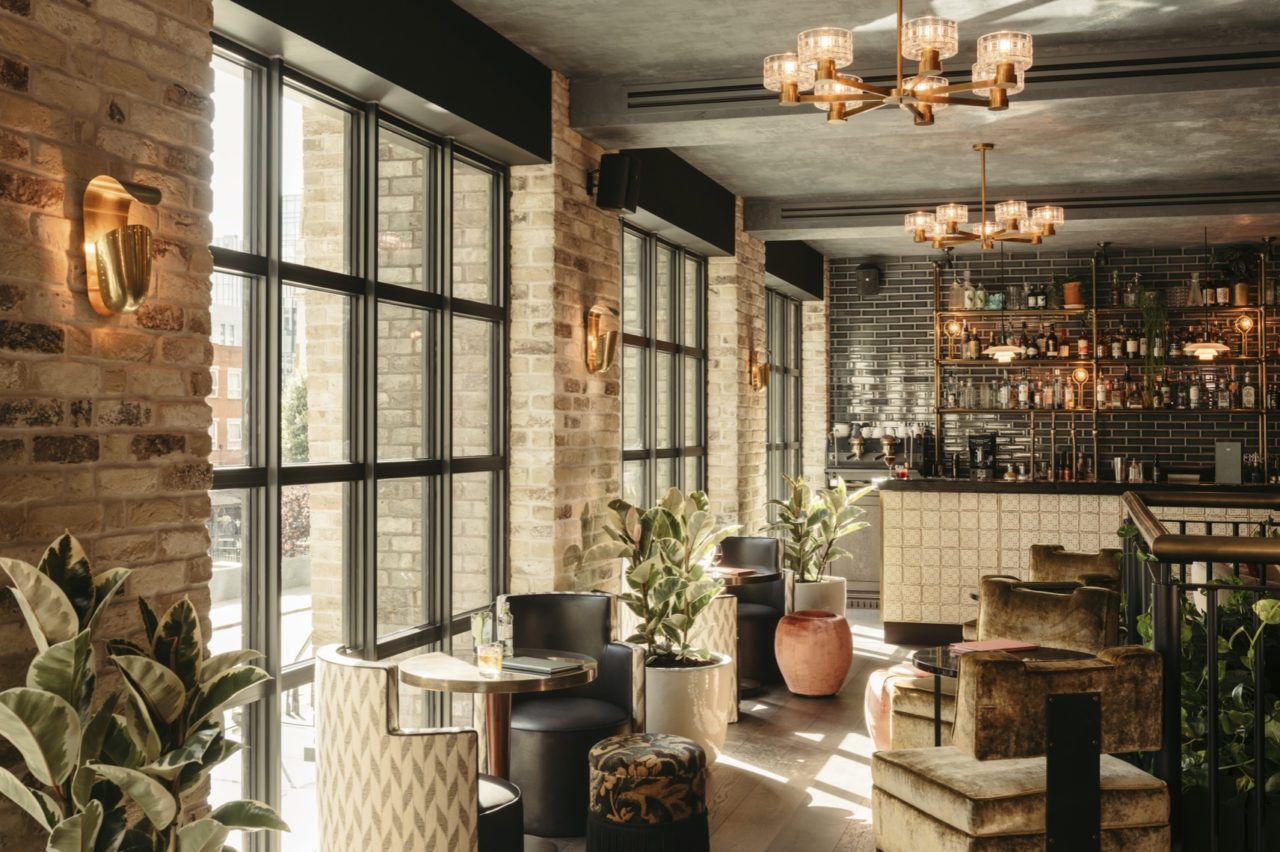 ALBIE RESTAURANT
Found on the ground hotel of the restaurant, the Albie restaurant is a key destination in itself in the Southwark area. All-day dining presents a stellar menu, ensuring the ground floor of the hotel is always abuzz. The outdoor accompanying terrace is also ideal for a morning coffee, croissant and key viewpoint to watch the hustle of London go by.
Terrazzo-style tables accompany the charming tableware, glassware and wooden bread boards with the best focaccia in SE1. Presenting signature dishes such as the 'Albie Vegan Burger' and 'Full English Breakfast Croissant' the restaurant shows its modern approach, yet their cleverly-design menu means dining with them is always a pleasant surprise. A subtle mix of American diner with Mediterranean classics such as innovative pasta dishes, tomato and basel salads and the hard to resist peach and burrata plates. An all-day drinks menu of classic cocktails and a considered wine list (from Italy, France, Spain and even England) ensures there is something for everyone. We tested the mixologists with our martini challenge which they passed with flying colours – from taste, proportion to irresistible presentation. Their signature cocktails such as the Perfume de Provencé (made with st Germain liquor, Tio Pepe, orange blossom and champagne) was another standout.
The Albie cocktail bar is situated in between the restaurant and the hotel lounge area, providing a more buzzing atmosphere to both when occupied with clientele. When empty however the atmosphere is a lot more dull, so it could work in the hotel's favour to introduce more incentives for locals to visit there with guest DJs or musicians.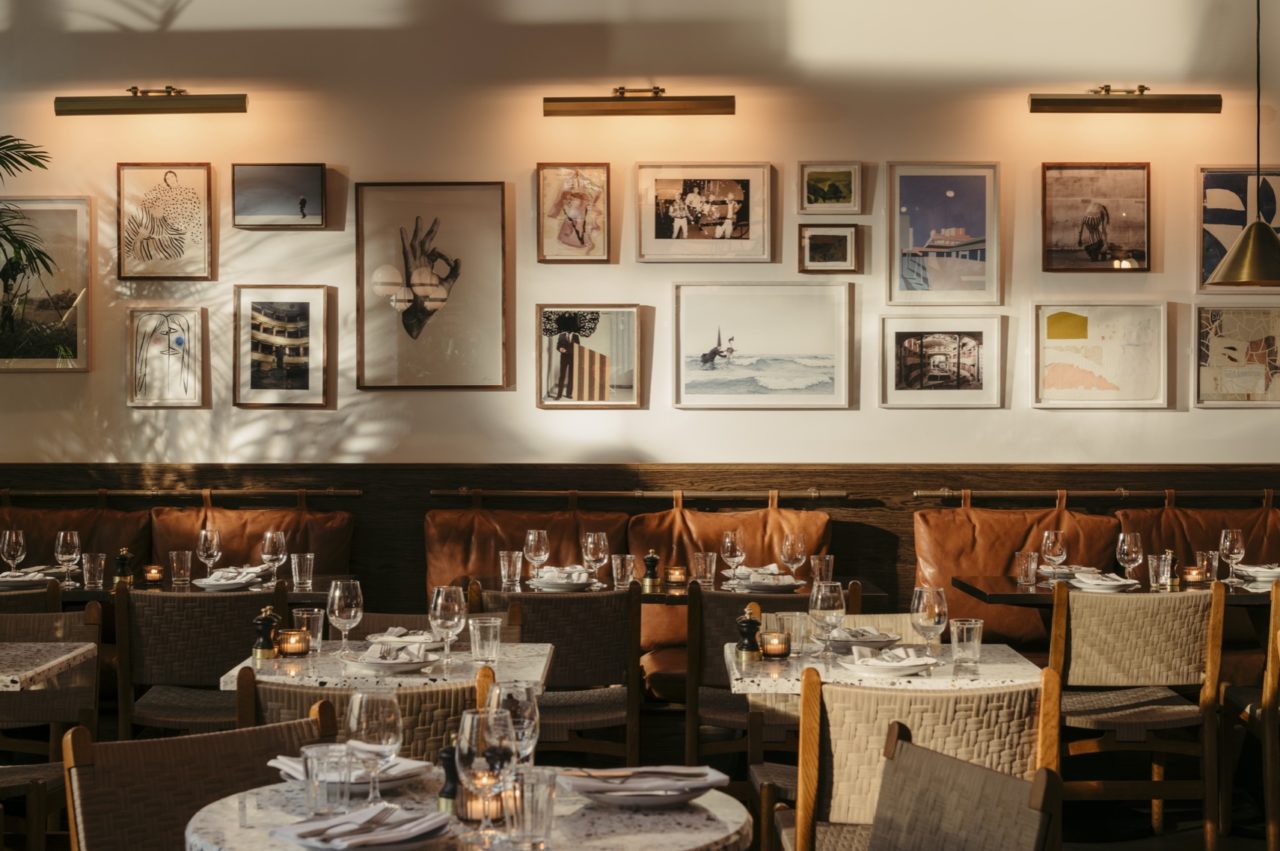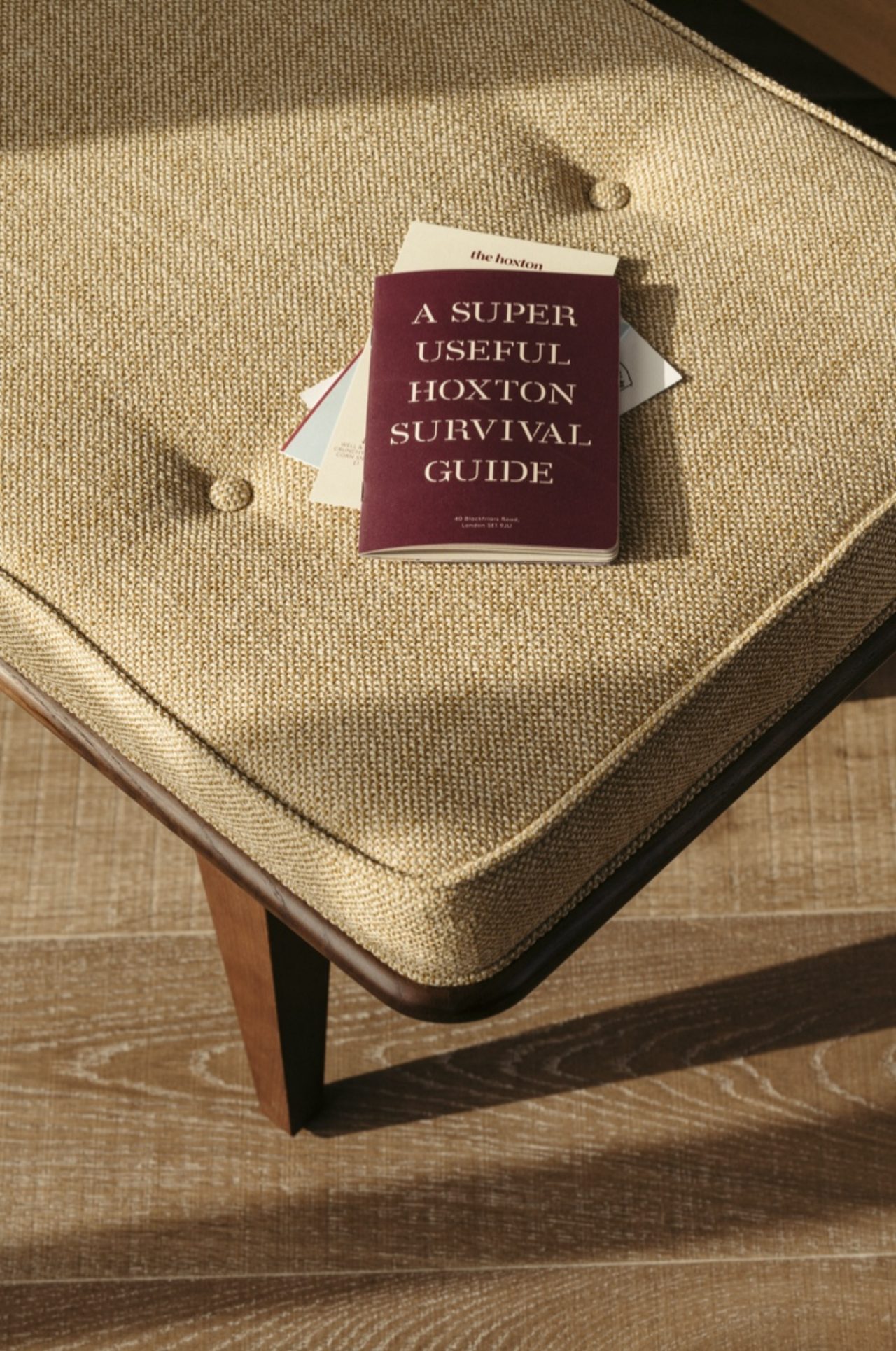 THE ROOMS
Celebrating the handmade where they can, most of the interiors are commercially produced because of the scale of their business (they keep the consistency in all of their global boutique hotels inline) yet, they do manage to get it right. The feeling of considered details and conscious interior design is there. It's the now-recognised Hox aesthetic done by their in-house Ennismore Design Studio –  a mixture of warm tones through wood and bare-brick walls, newly-produced vintage accessories and illustrated artworks – but it's what any overnight guests indeed feels most comfortable in. Cosy, fun, practical and purposeful. The Hox charm cannot be denied.
Rooms come in five categories, with guests staying on the Blackfriars road side of the hotel, enjoying incredible views of the city. It's more than ideal to wake up to after black-out curtains are drawn and the distance sound of London traffic can be heard.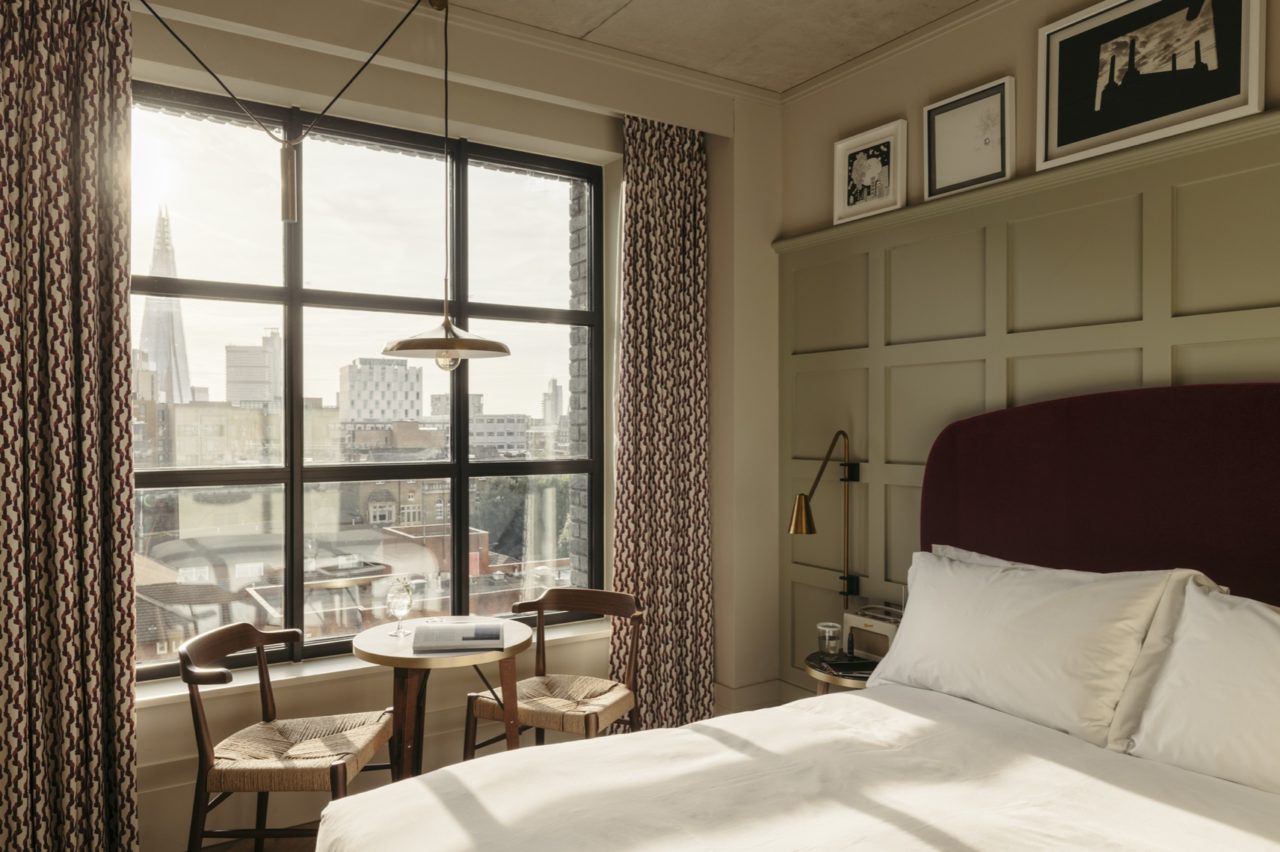 Breakfast at the Hoxton is in the form of a conveniently-delivered paper bag to the front of your room door, at the timing of your choice. 6am, 7am, they got you – guests just need to fill out their preference on paper and leave it on their door before midnight the night before. They've got the offering down to a minimum, all about quality not quantity. A simple apple is accompanied by a gluten-free plant-based Plus Bar (apricot, orange, oat and seed) and a small vile of Presscription by the young London-based company whom create juices which  are formulated by experts in nutrition using the finest cold-press machines (we woke to 'The Nurterer' shot of ginger, lemon, turmeric and apple "as prescribed by Amanda Hamilton). In-room offering staples include Lyons drip coffee and Aquapax spring water in paper cartons, presented neatly in large Hoxton ceramic mugs on hand-carved wooden trays.
Since our visit to the Hoxton we've seen the transformation of the hotels amenities – ensuring they are much more sustainable and environmentally-conscious. Refillable bottles have replaced individual guest miniatures, single-use plastic bottles of any sort won't be found. The Hox is now using their own in-house brand for bathroom amenities, titled Blank, they keep the offering minimal yet effective.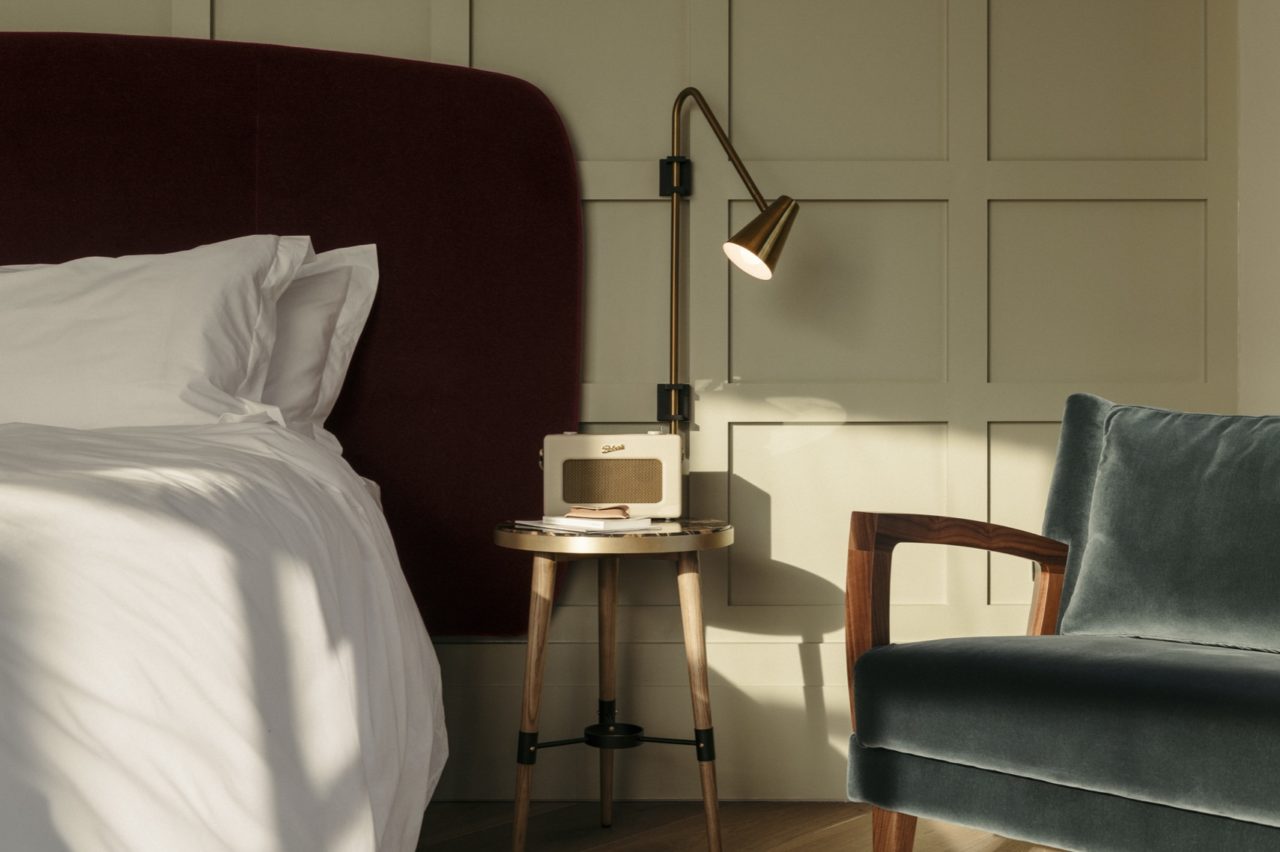 FINAL WORD
The location, interior design and savvy staff make The Hox Southwark the place to be whilst in London. With two stellar restaurants in the buildings – Albie all-day dining on the ground floor and Seabird restaurant on the top floor – it's a pleasure to visit even when not staying overnight in the hotel. It won't break your budget either, their restaurants are reasonably priced as is their hotel. Currently, guests can opt for their smallest offering for as low as £90 GBP a night.
The consistency yet vibrancy make us visit The Hox's multiple locations every time we are in one of their cities. Their recipe for ensuring a melting pot of people come together in their spaces works without fail, and creates the energy that makes hotel lobby's so compelling.
∆