THE CARLTON TOWER JUMEIRAH
In Central London, This Five Star Hotel Proves That True Luxury Is Found In The Details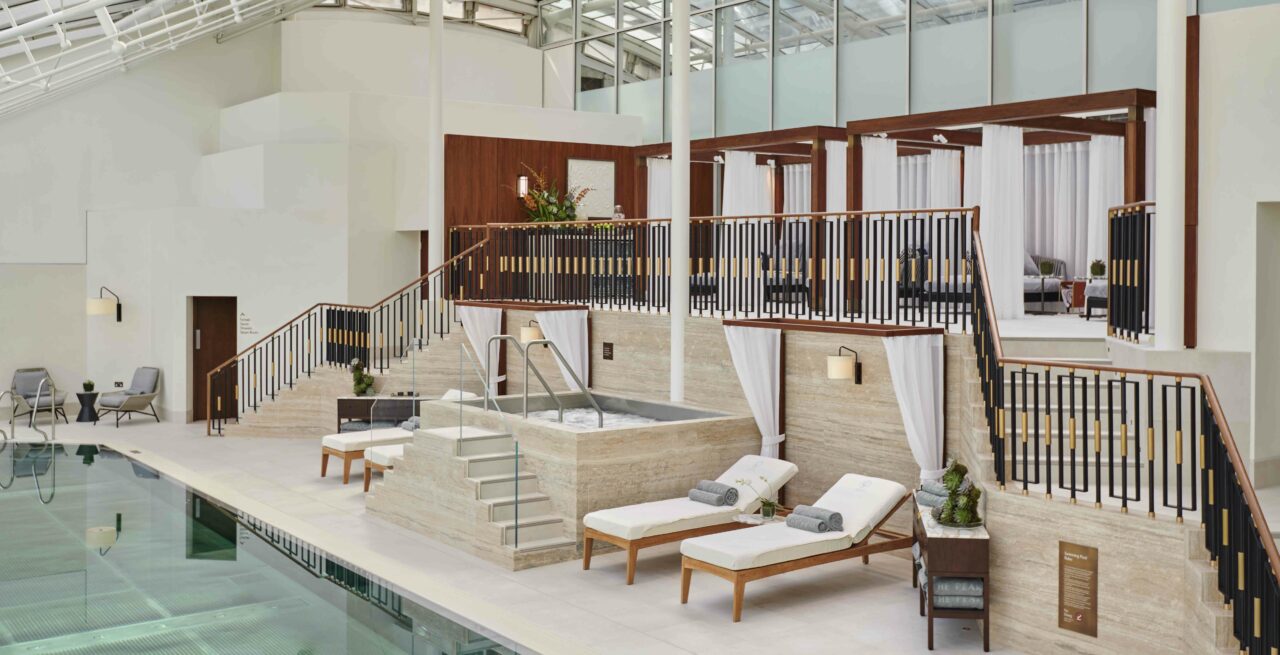 Housing one of London's longest hotel swimming pools and unparalleled views over the city landscape, The Carlton Tower Jumeirah is an experience in itself when staying overnight at the luxury hotel in the British capital.
Positioned in the quaint neighbourhood of Knightsbridge, the five-star hotel is truly second to none. As one would expect, there is exceptional service from porters and reception staff as soon as you step foot on the property, yet it is the exquisite interior and swift navigation through the hotels diverse spaces that allow you to feel truly at home. It's calm and tranquil ambience sees warm tones of cream, beige and gold dotted throughout the design, beginning with a stunning glass chandelier found in the central entrance lobby area. Renovated in 2020 over an 18-month £100-million transformation and rebranded under the Jumeirah Group, the hotel's original landmark structure still retains elements of it's heritage and original architectural charm first built in 1961. Known as London's first tower hotel (and the tallest in the city at the time) it was designed by Henry End (who also completed the interiors of the Plaza Hotel in New York) and was one of the most glamorous places to be — and be seen. Originally
Now open since July 2021, The Carlton Tower Jumeirah's metamorphosis sees the 17-storey building with a new discerning contemporary interior and atmosphere, led by interior design studio 1508 London. Find organic and curved silhouettes juxtaposed with bright pops of tasteful tones and colour that create a timeless feel. Delightful remnants of the hotel's original grandeur can also be found in the stunning staircase leading to the hotel's second floor featuring The Peak Fitness Club & Spa, comprised of a 20m swimming pool, spa treatment area and world-class health club. Why not lounge by the pool's cabana, or relish under a sun-flooded glass ceiling whilst in the jacuzzi — there are endless ways to find relaxation in the truly undisturbed corner of the hotel.
Whilst the original building featured over 200 guest rooms, the new renovation reconfigured spaces to 186 rooms, instead expanding them to allow for larger rooms. Guest rooms begin at 22sqm for a Superior Room to a 72sqm Luxury Suite, to an outstanding Royal Suite designed across 172sqm and found on the hotel's 10th floor. There are also incomparable sunset views over the neighbouring greenery due to the site's historic positioning, where guests can enjoy views of the expansive 14,000-foot private garden Cadogan Place, originally designed in 1804 by 19th-century landscape designer Humphry Repton. 

Really, what a gem it is for guests to return back to this centrally-located hotel after a long day of exploring the city. Light-filled, calm, minimalist and oozing with a contemporary sophistication that doesn't shout. Yet it is also the hotel's brilliant team that runs a tight ship. Their attentive service ensures their five-star luxury rating, with the smaller details  — such as initial-embossed personal room cards, to welcome fruit bowls and chocolates and extending to custom-embossed towels and slippers (dependent on guest room tiers) — that allow you to truly feel valued and looked after.
The Carlton Tower Jumeirah's in-house all-day-dining restaurant Al Mare, focussing on Italian cuisine, is equally sublimely stellar. Led by Executive Chef Marco Calenzo (formerly at noted Zuma restaurant) find classic Italian dishes reintroduced as modern delights. From a Filetto di Manzo perfectly grilled to balanced succulence, to Al Mare's Seafood Cacciucco, reflecting locality and seasonality in their presentation and produce. Al Mare's light-filled interior is paired with notes of beige leather lounges and navy seating — burgundy seats are found in the private dining room — acting as the perfect setting for the hotel's morning a la carte or breakfast buffet, to a sophisticated business lunch and extending to a notable dining experience in the evening. Before you enter the dining area at Al Mare, don't miss a stop at the large marble counter bar for an early or late-night cocktail. Found also within the hotel, is the Chinoiserie, perfect to enjoy an Afternoon Tea created by renowned pastry chef Jessica Prealpato exclusively for the hotel.

The Carlton Tower Jumeirah is an undeniable new destination in London we certainly cannot wait to return back to.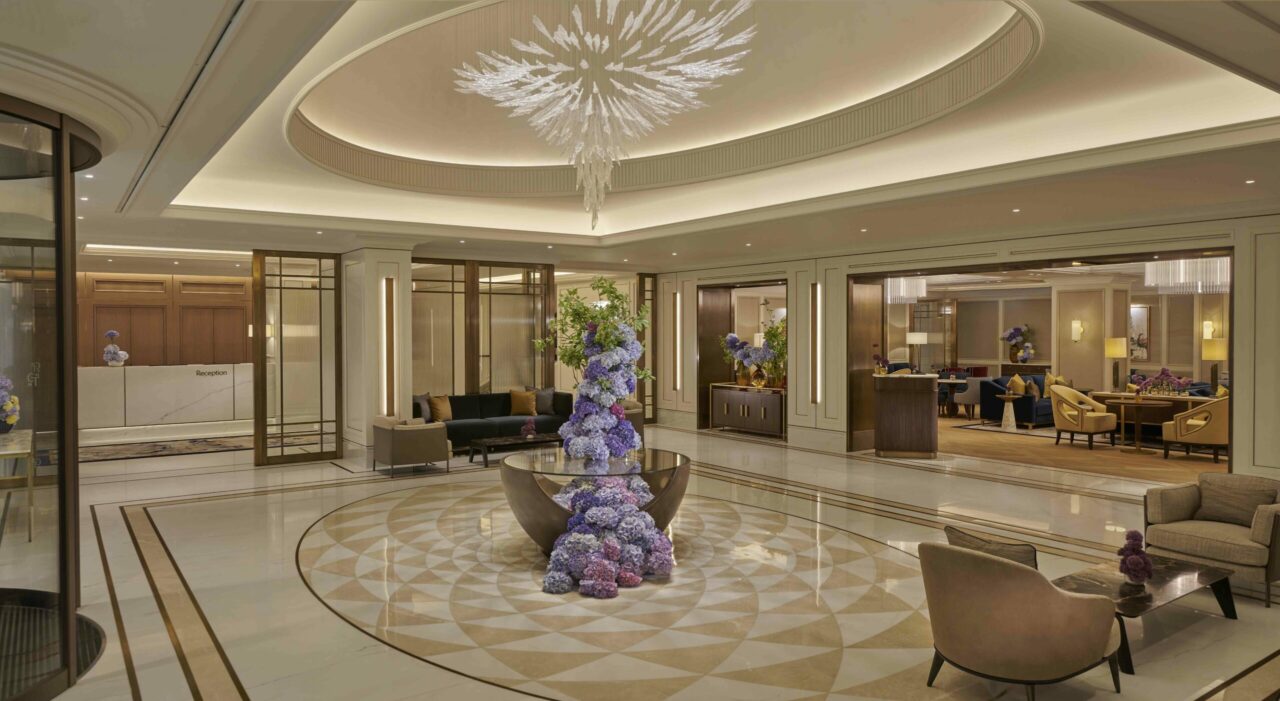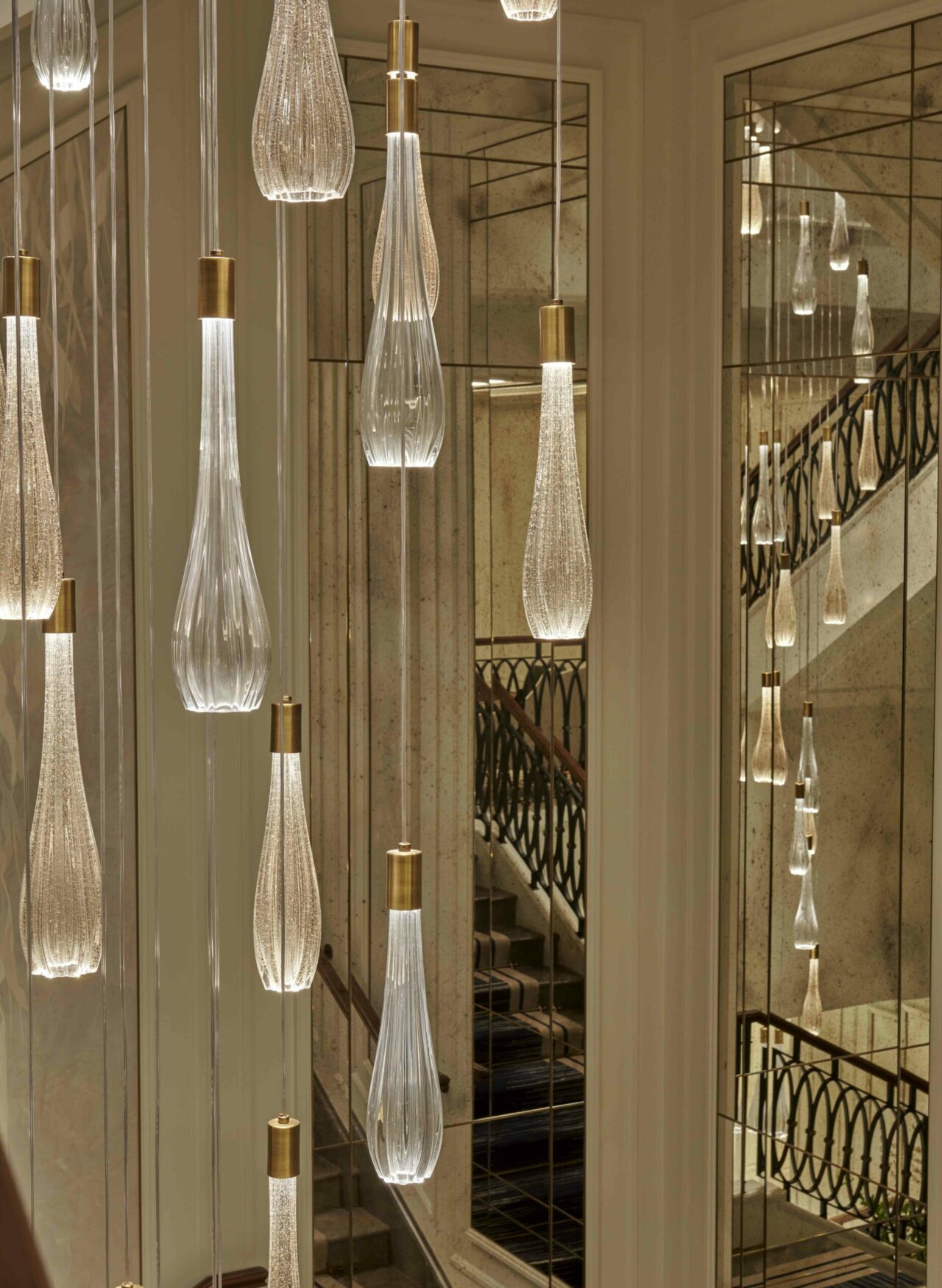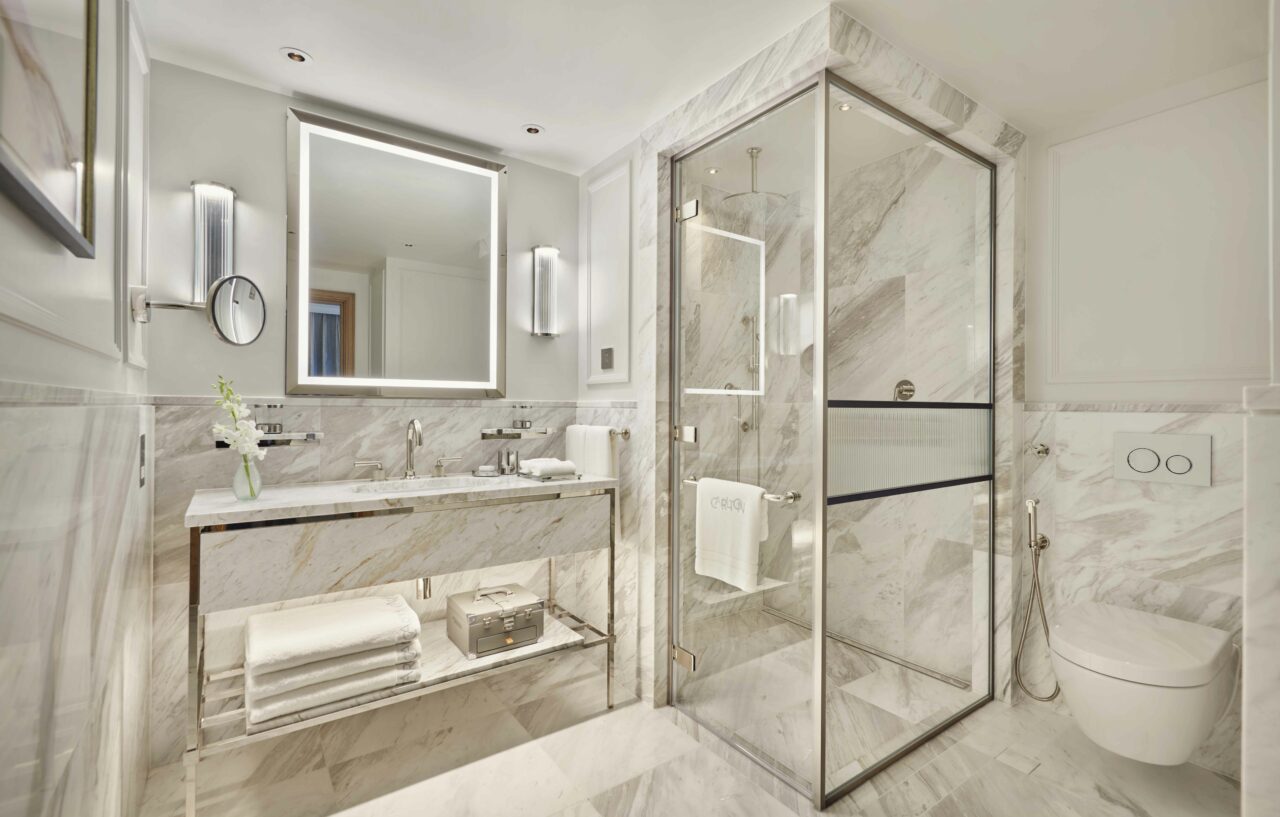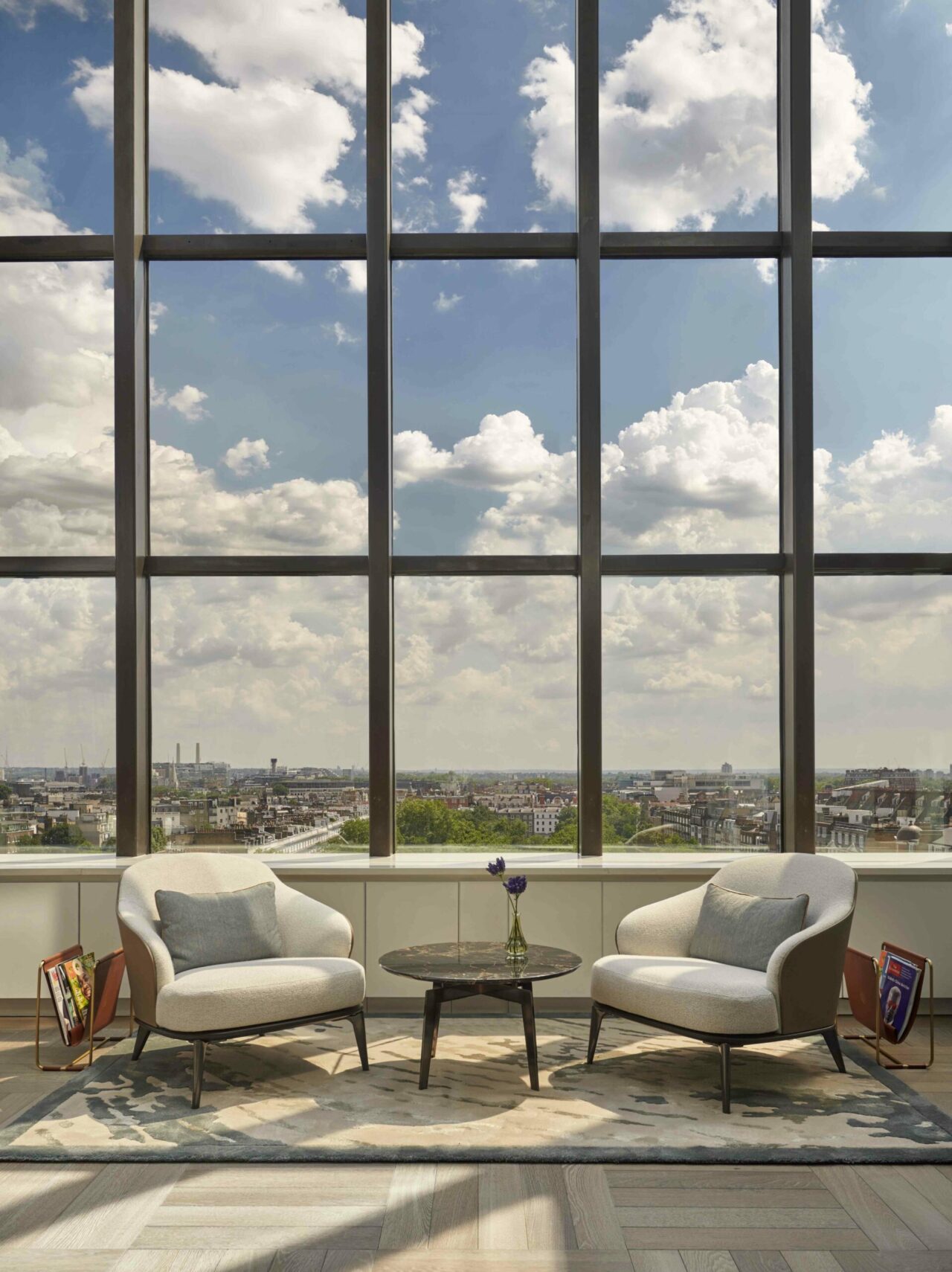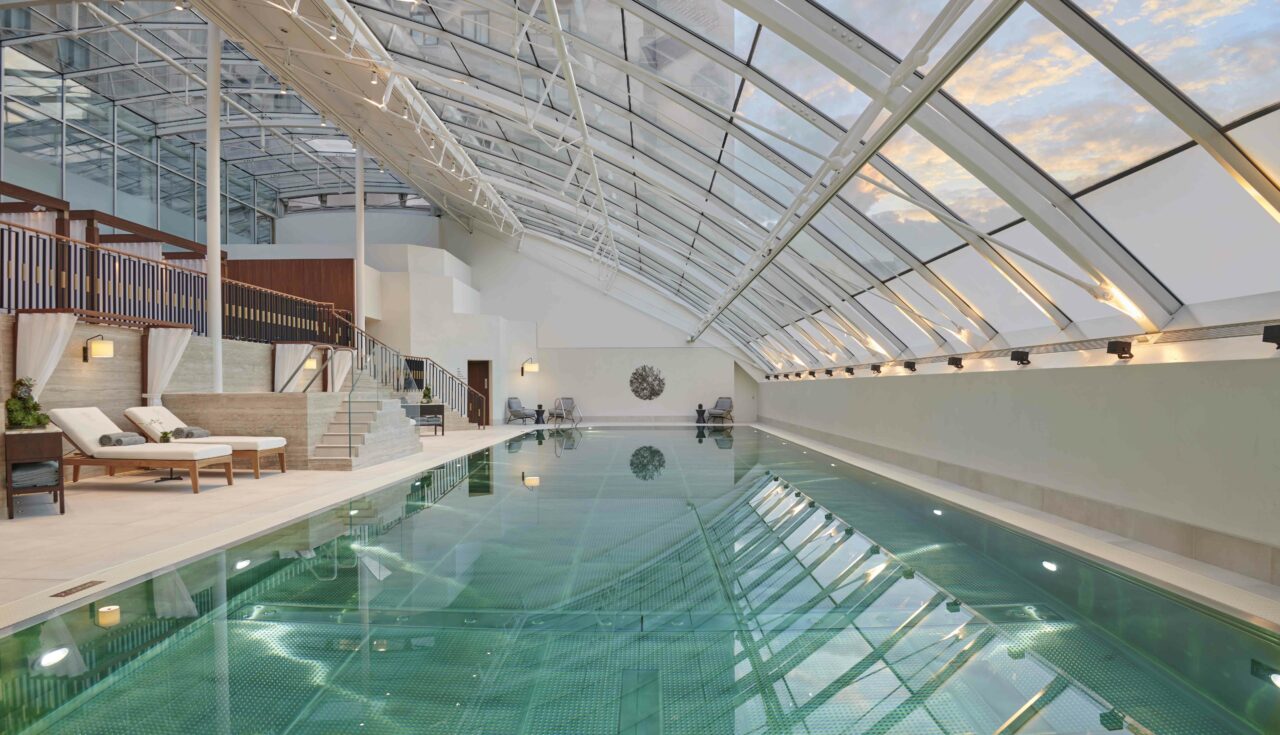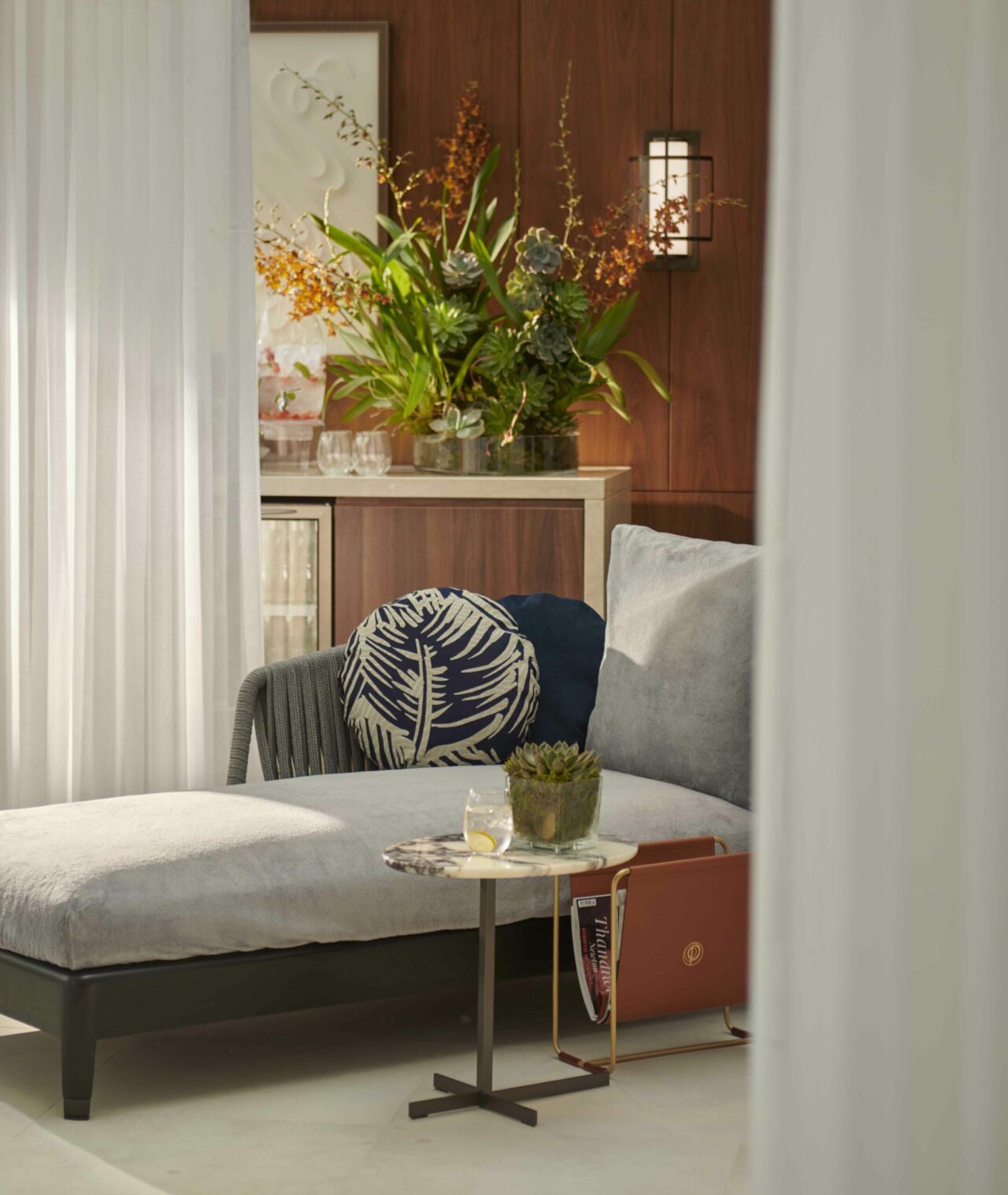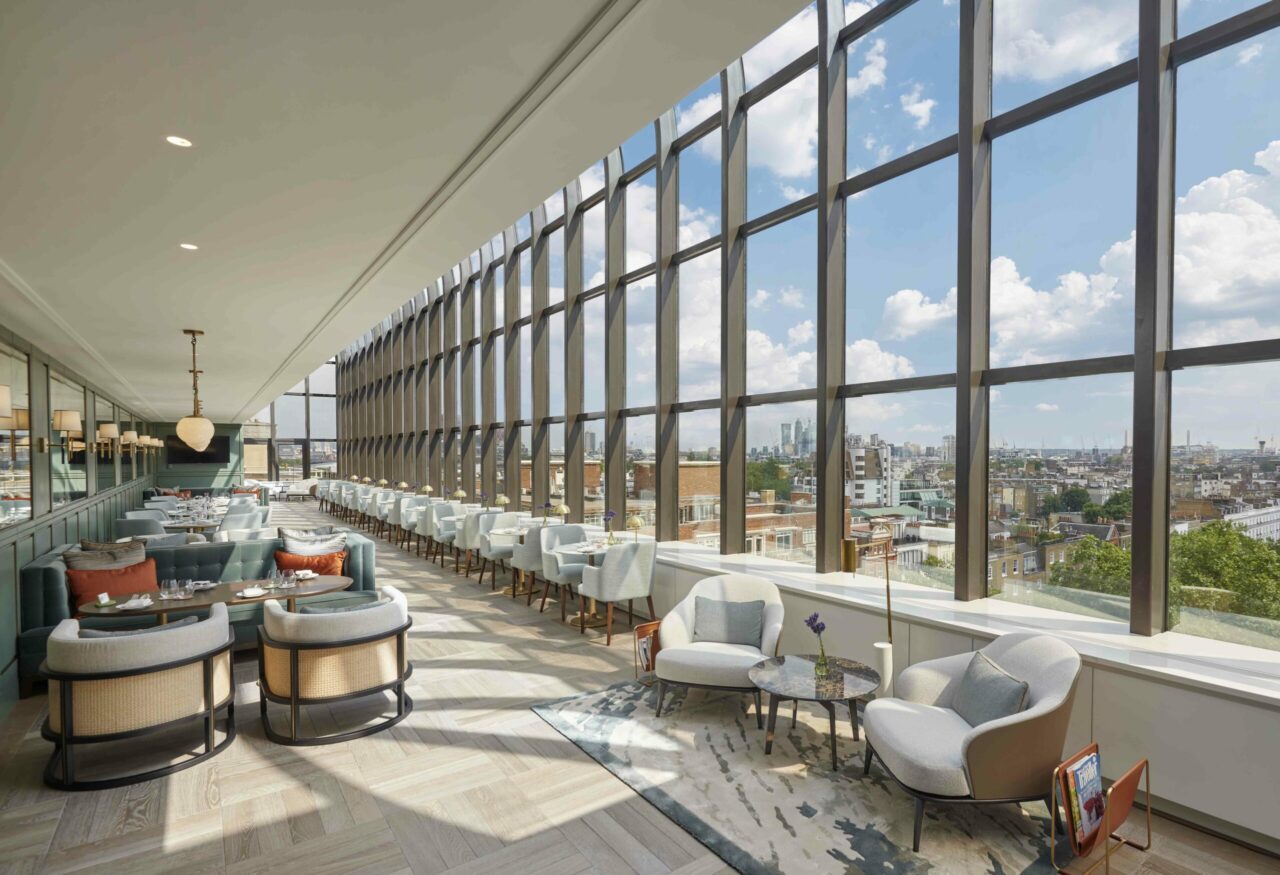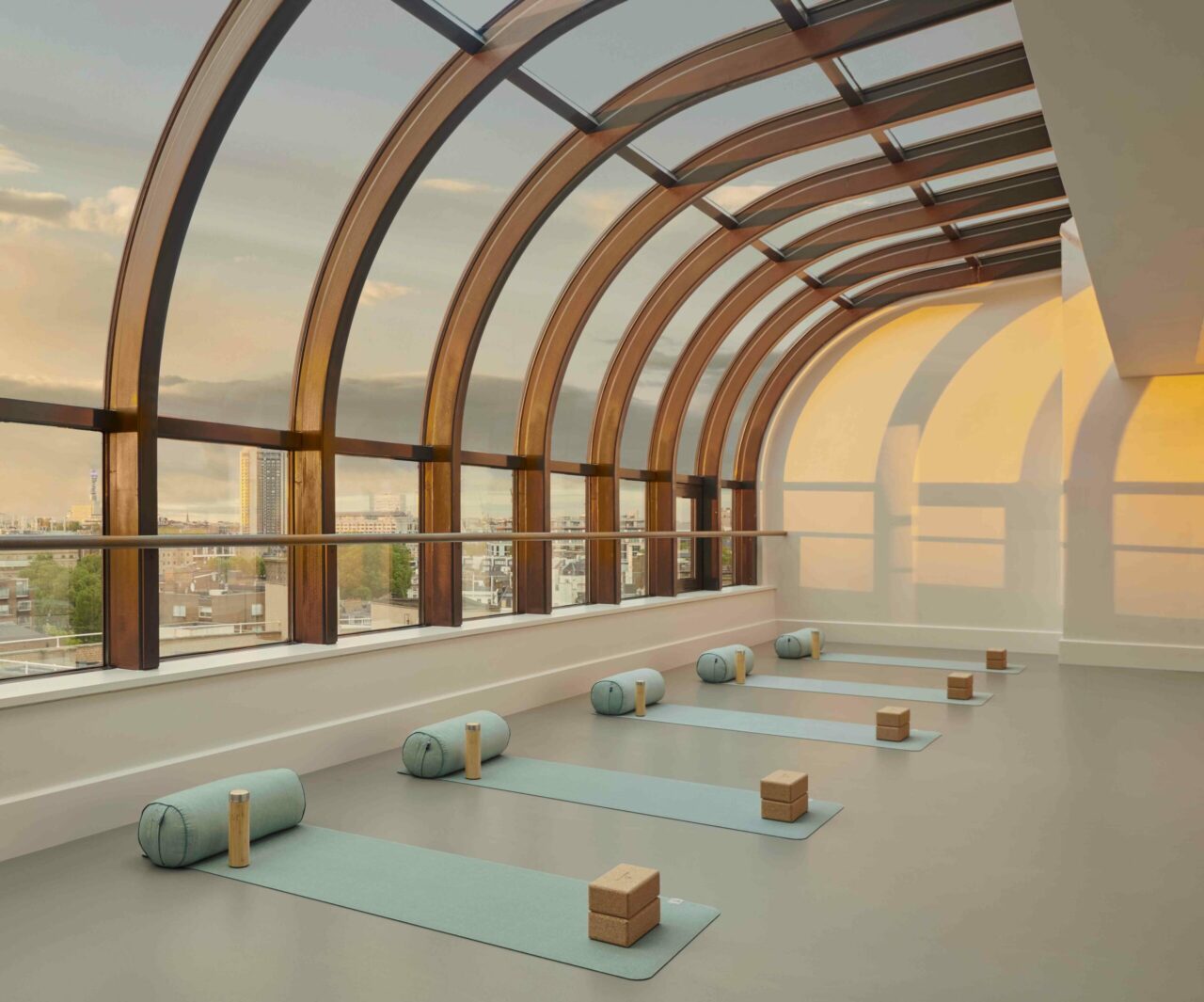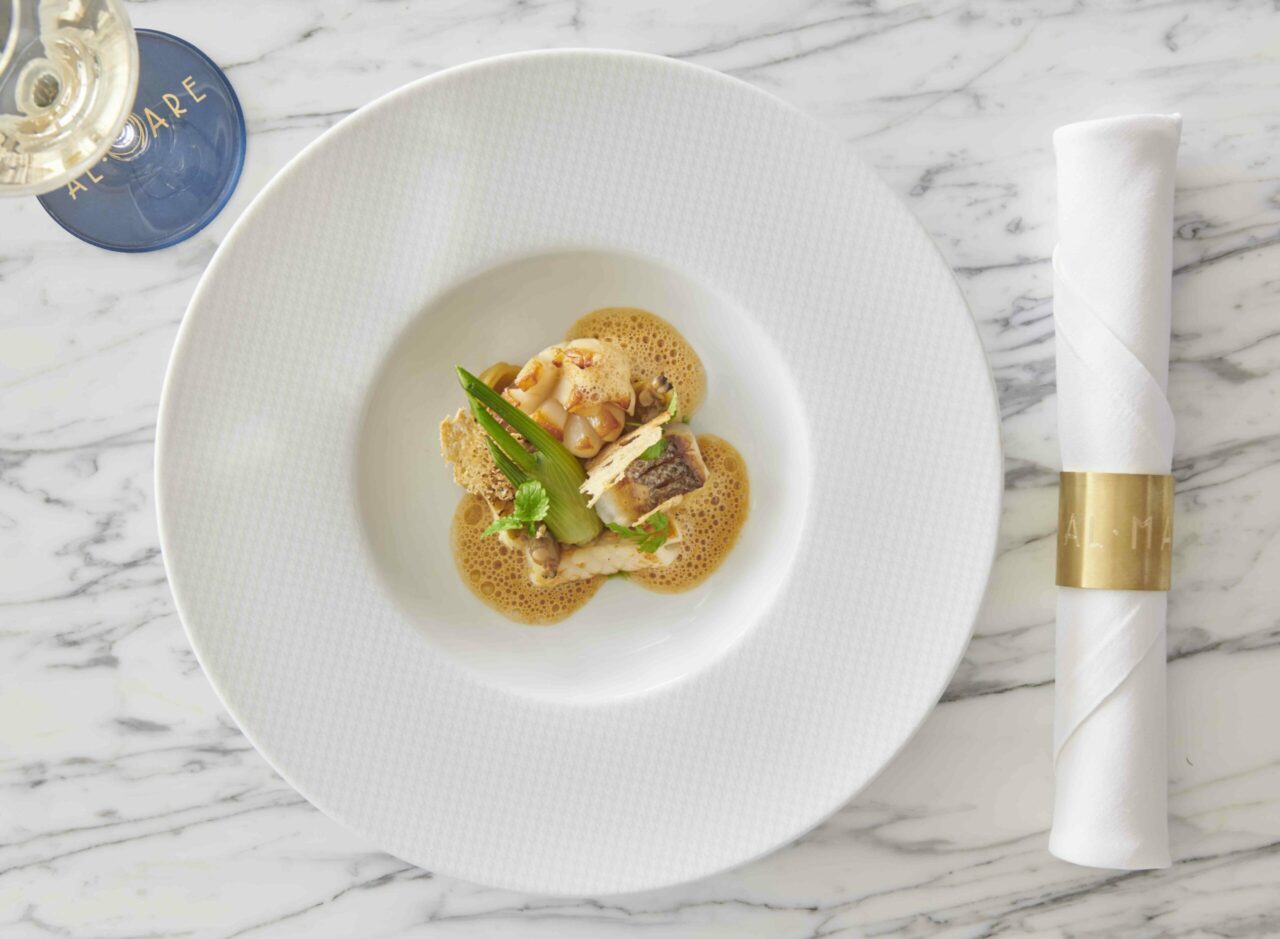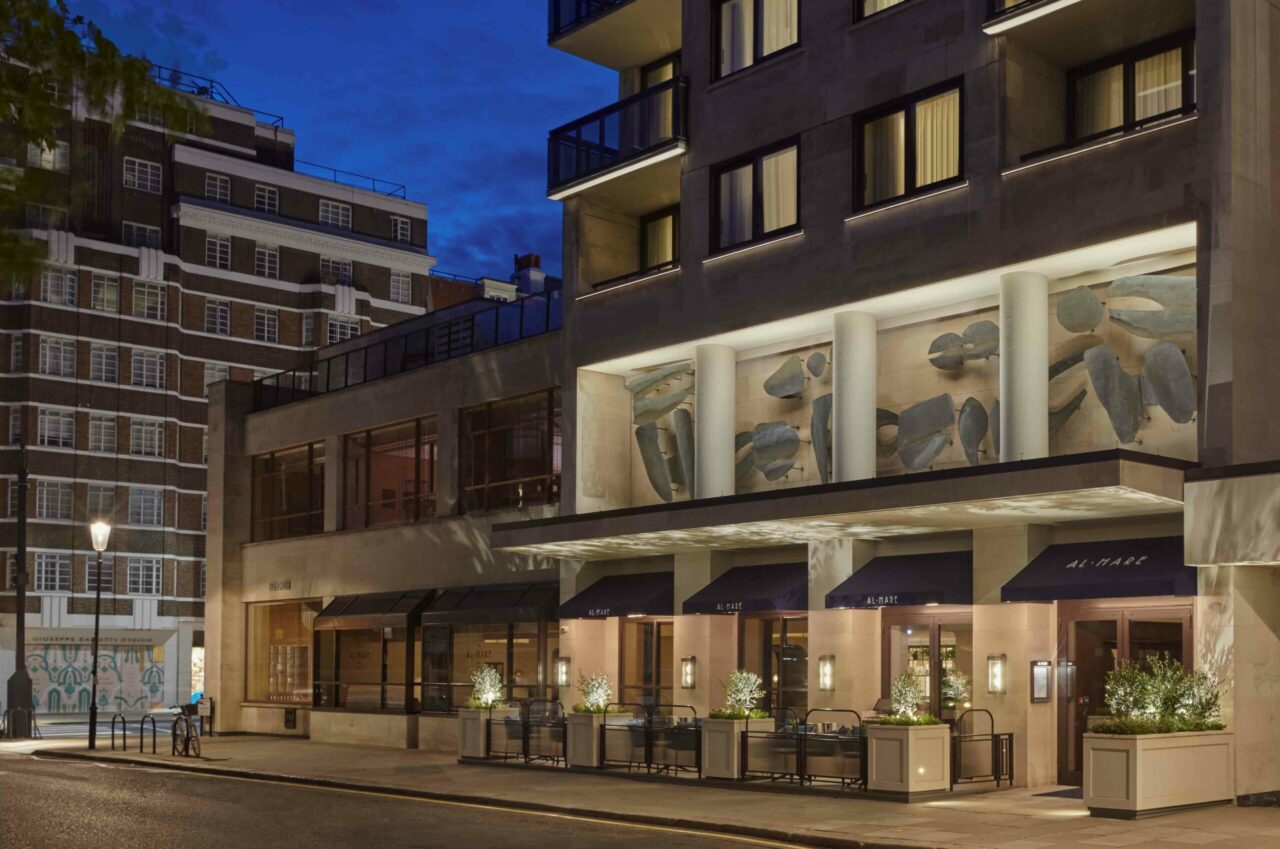 Text: Joanna Kawecki
Images: Anthony Parkinson