Dining, Drinks & Sunsets at this Shoreditch Stay
The Reopened Shoreditch High Street Hotel Welcomes Guests Once Again
Located on the high street in London's Shoreditch area, this independent hotel offers modern, neutral design to a much-loved existing hotel space.
Named after its address, One Hundred Shoreditch Hotel has breathed new life into the building which previously called the Ace Hotel home. Now with an all-new facade, the doors have reopened with an entirely new approach and style by hospitality chain Lore Group and their creative director Jacu Strauss.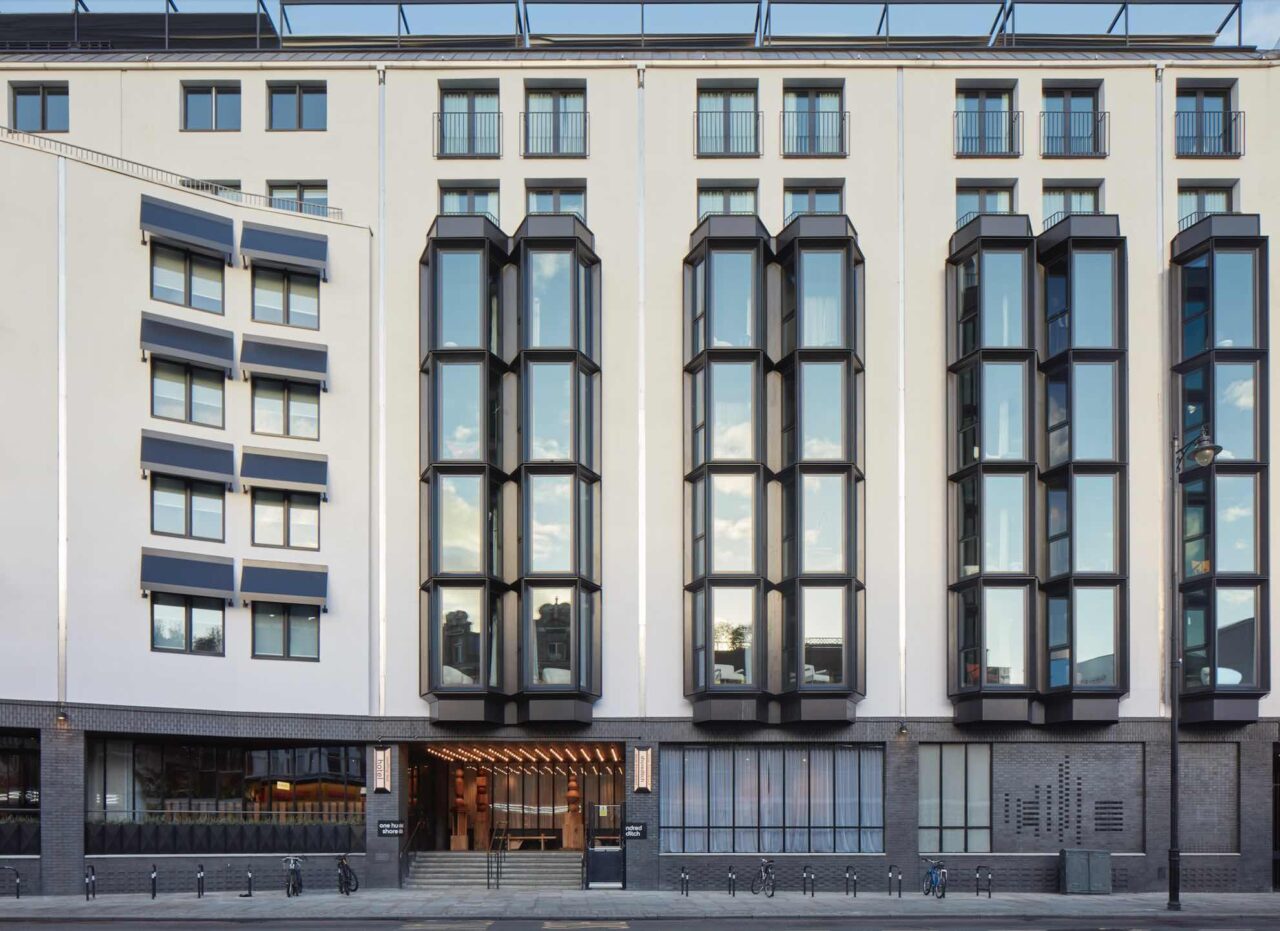 One Hundred Shoreditch offers a respite to the outside world. Once inside the hotel, it's a world away from the noise elsewhere, and there are multiple options to enjoy within the premises.
With a ground floor cafe, basement cocktail bar and rooftop restaurant and terrace bar, there is an array of places to explore in the hotel. The rooftop restaurant is a particular highlight, with its terrace bar overlooking the surrounding cityscape and at night, it's a sublime view.
Design at the hotel is a blend of natural tones and materials, found at the entrance all the way into the rooms, all by creative director Strauss. In the lobby, art pieces made in wood by Jan Hendzel Studio in collaboration with Jacu Strauss can be found.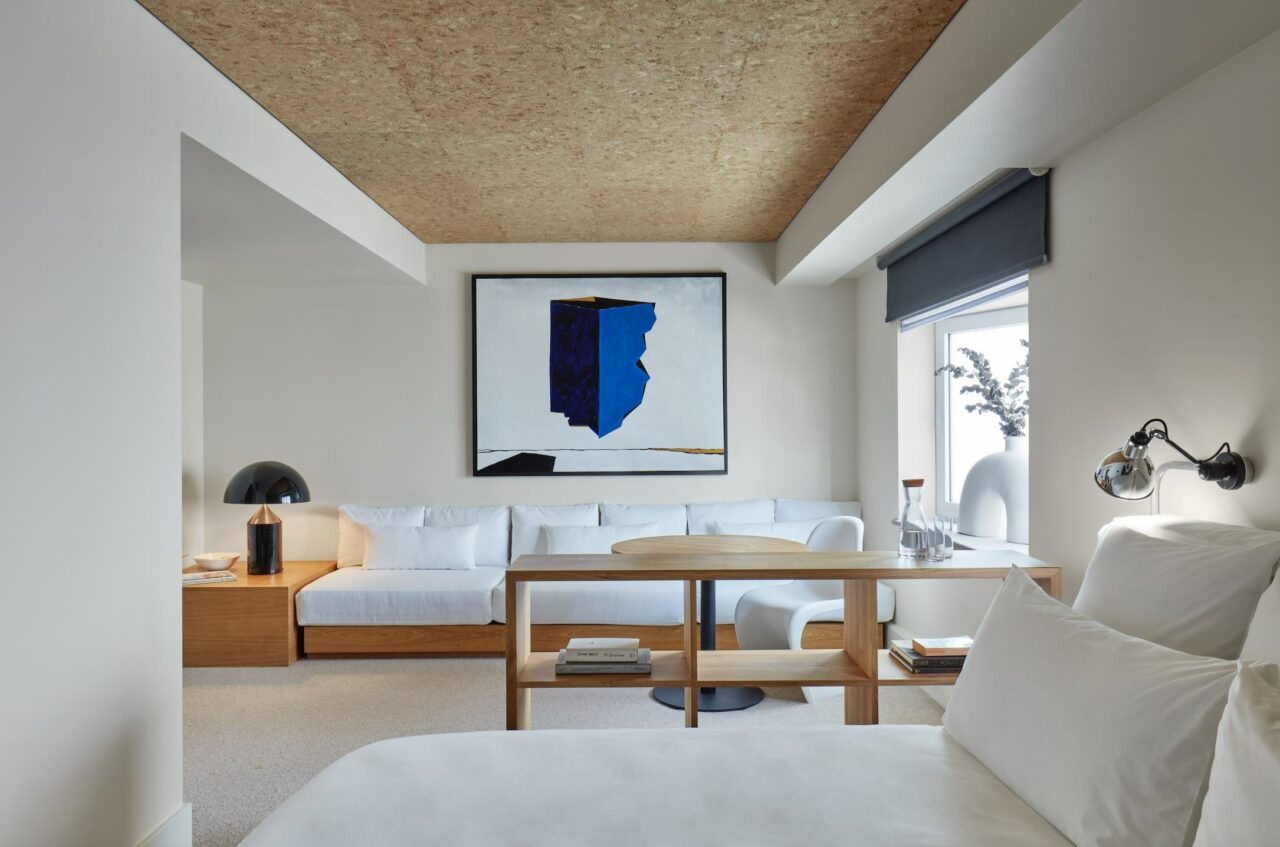 ROOMS
With 258 bedrooms and suites, there is a room size and style to suite all types of travellers. With a natural palette overseen by Jacu Strauss, rooms are comfortable and pleasant. With protruding windows part of the hotel's new front facade, the extra space within this extended area is part of the room's highlights. 
Upon arrival to rooms, on desks there is a newsprint about the hotel – it's a clever way to communicate the design details. There's a guide to the local galleries, stores and places of interest which are handy and enable guests to get excited about the local area. Whilst at the hotel, guests are also invited to download the Press Reader app for free downloads of the best magazines and newspapers (there are more than 7000 titles on the app – such as Vogue Living, Numéro and Fast Company). 
The all-day room service menu is great. It is reasonably-priced and well-presented, delivered in an efficient timing. Rooms are equipped with everything a guest might need, such as coffee (from local supplier Ozone Coffee) and tea, kettle and soft, lush green bathrobes (by Matouk).
Outside rooms, there is a refillable water station with both sparkling and still filtered water. Glass bottle canisters are provided for all guests in rooms to use and refill at their disposal. We absolutely loved this!
EAT & DRINK
The hotel breakfast is a great way to catchup with other guests staying at the hotel, and since our visit, it is now hosted on the hotel rooftop, with stunning views across the city. The freshly squeezed juices were a highlight.
For both guests and locals, the Lobby Bar and Coffee Shop (located at the front of the hotel with a street-level door), offers premium coffee and pastries. Perfect for a quick espresso whilst observing local life outside as it goes by.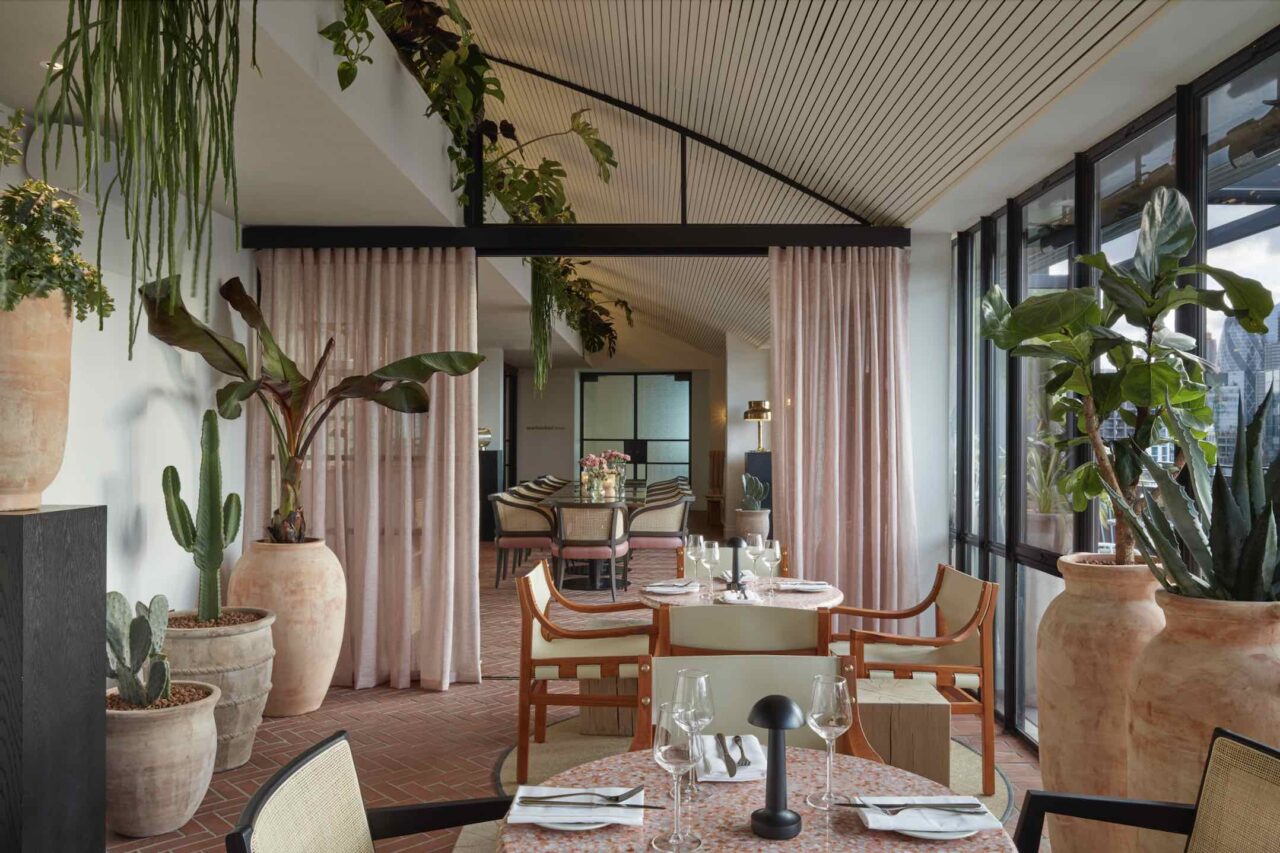 The basement Seed Library cocktail bar has been overseen by Mr Lyan, renowned East London mixologist whom previously also had his own bar in the area. Well versed in the area, and what they like to drink, he's created a drinks menu with both classics and new mixes.
The Rooftop Bar and Terrace boasts panoramic views over the surrounding area. It's impressive during day and night, when the city illuminates with its various buildings lit up as those furthest fade off into the distance. It's an ideal place to meet for dinner or afternoon drinks, and the menu surprises with fresh and clever dishes.
Next door, there are five meeting and event spaces including the One Hundred Room, with its floor-to-ceiling glass presents the best views over the East End.
GYM
On the lower ground floor, there is a Peloton Studio to utilise and although small in size, it has the equipment necessary for an efficient, quick workout. The space is a complete contrast to the rest of the hotel. Painted black with a mirror spanning the space from left to right, it's a place where guests can really focus intensely on a workout, and then return to rooms to rest and relax. 
NEIGHBOURS
Adjoined to the hotel is their Workshop space, now home to store and cult-favourite htown. The pop-up store showcases designers including Martine Rose, JW Anderson and Ahluwalia selling clothing, footwear and accessories. Run by Harry Fisher who previously was a buyer at influential Soho boutique store Machine A, Harry left to start his own showroom which has now evolved into a store offering the designers he champions. Find unique and original designs here – Saul Nash, GMBH, Dion Lee and Spencer Badu – all curated by owner Harry. 
THE FINAL WORD
Previously considered the creative hub of East London, however that changed many years ago. Brilliant stores such as Goodhood and avant garde gems such as Blue Mountain School still remain in the area, but creatives and their studios have long gone, with hoards of tourists now occupying the area. It is still vibrant and diverse, but for those wanting to experience the local area with locals, avoid weekends here at all costs.
With the hotel facing West, sunsets here are stunning – to be able to be viewed from the comfort of guests' own rooms, or as a visitor on the Rooftop Restaurant and Bar. Well worth timing a visit during sunset!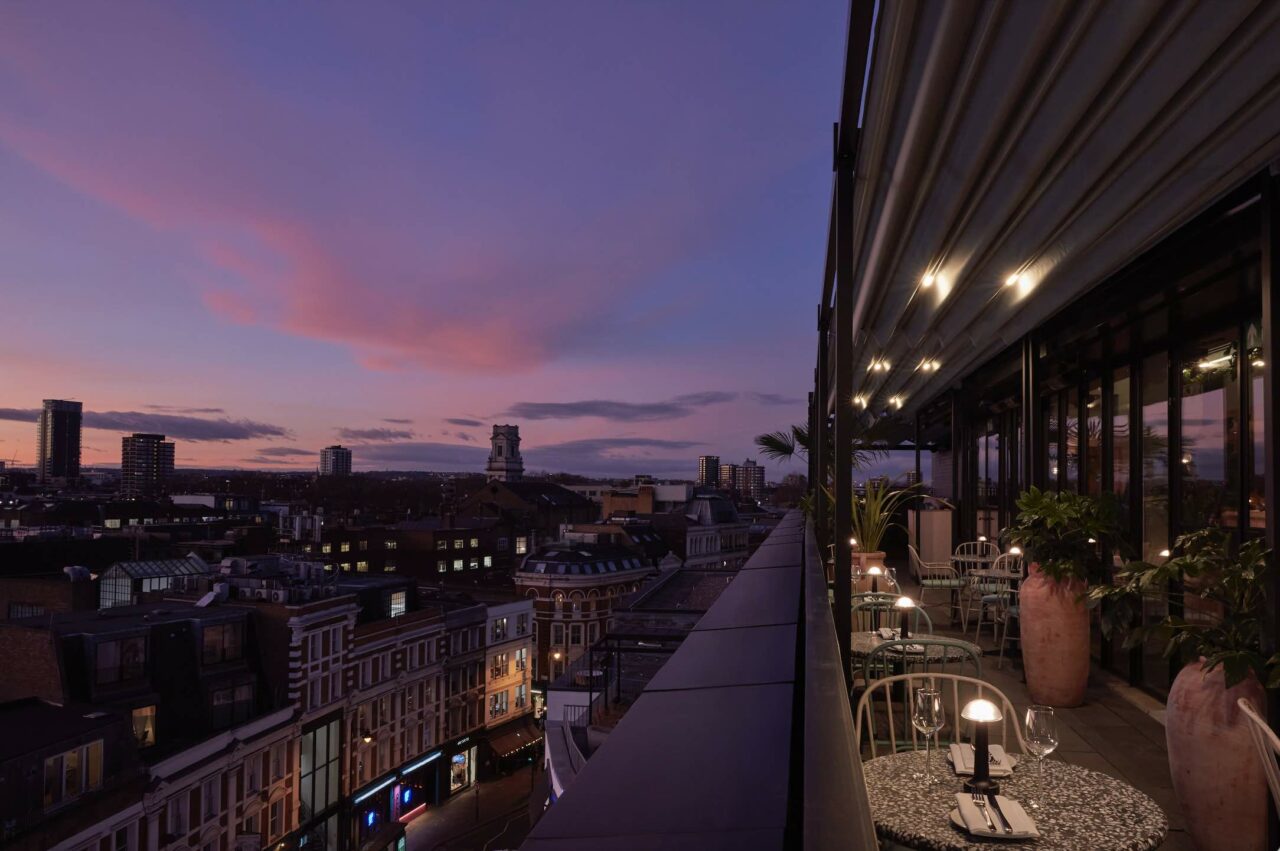 Text: Champ Editor-in-Chief Monique Kawecki
Images: As credited