Sketch London
Pairing Contemporary Art with Culinary Excellence in All-Encompassing Interiors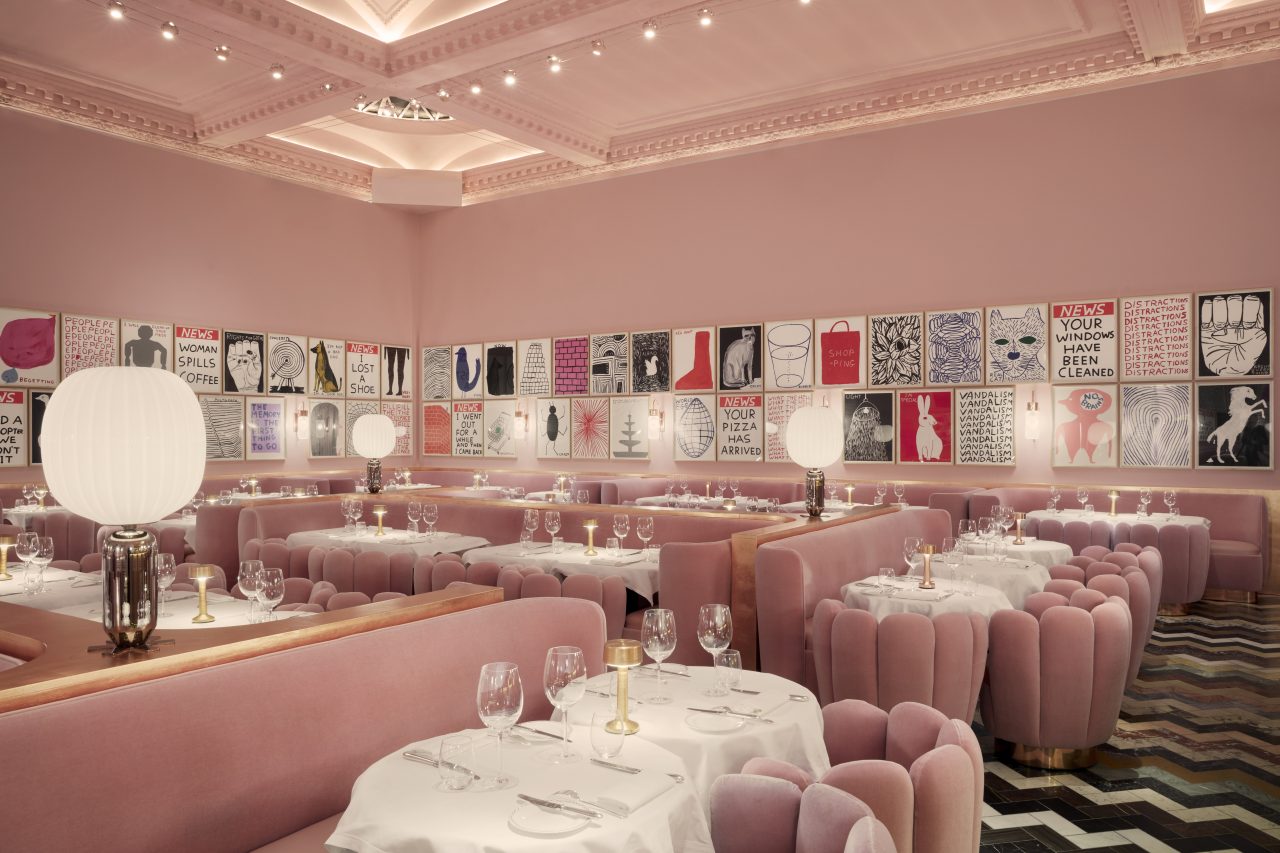 Let yourself be completely taken into another world at Sketch in London.
After stepping through the entrance you're already pulled down into the rabbit hole, as each room transforms into a fantastical Alice In Wonderland-like space. Located just off Oxford Street, its a perfect stop by for brunch or a cocktail, whilst even their dinners can be booked out well in advance.
Conceived by French master chef Pierre Gagnaire and restaurateur Mourad "Momo" Mazouz, who transformed a converted 18th century building located just off Oxford Street in central London. Here at Sketch, it is their Afternoon Teas or after-dark cocktails that have everyone talking…
An afternoon tea in Sketch's The Gallery can be an all-afternoon affair.
Firstly, select your pot of tea from an impressive selection of over 30 teas, from Jasmine Silver Needle from China, Nilgiri Frost from India to Japanese sencha or whole rosebuds from Iran. Beginning with a modern take on 'egg soldiers'; a quail egg and Russian Oscietra caviar is paired with an earl grey-infused champagne, followed by a tier of malt arctic pumpernickel and white breads sandwiches (Norfolk goose egg and mayonnaise, Scottish smoked salmon and Jacobs Cream sandwhich), and petits gâteaux, apricot and rosemary cheesecake, chocolate and caramel gâteux to name a few. Here, the concept of 'afternoon tea' is elevated to a delicious, artistic form of expression.
The Gallery's interior is all-encompassing monochromatic, soft pink hued room created by Tehran-born now Paris-based architect and designer India Mahdavi. Inside, Diptique 'cypress' candles aroma fills the space, with a Rose Gold plated bar back and lounge panelling, brass gold lamp detailing and velvet lounges. The signature curves in the entire space compliment an overhead round atrium provide an acoustic balance for the live ensemble playing instrumental pop classics on occasional afternoons. Whilst the walls are adorned with over 360+ David Shrigley framed sketches adorning the walls. The interior design change came in 2014, where Sketch invited the British artist to create the works, extending out even into the crockery plates in collaboration with Sketch's Master Chef Pierre Gagnaire. (Previously, artist Martin Creed transformed the restaurant in 2012, as part of an ongoing and long-term artist-restaurant collaborative vision for Sketch.)
Look closely, the hint of dark humour and wit is an exciting contemporary juxtaposition to the West End space. Here, just like in Alice's Wonderland, nothing is as it seems. At Sketch, the friendly staff are welcoming and charming, with female staff sporting metallic spotted uniforms and men in charming grey, attire designed by famed, late Australian designer Richard Nicoll.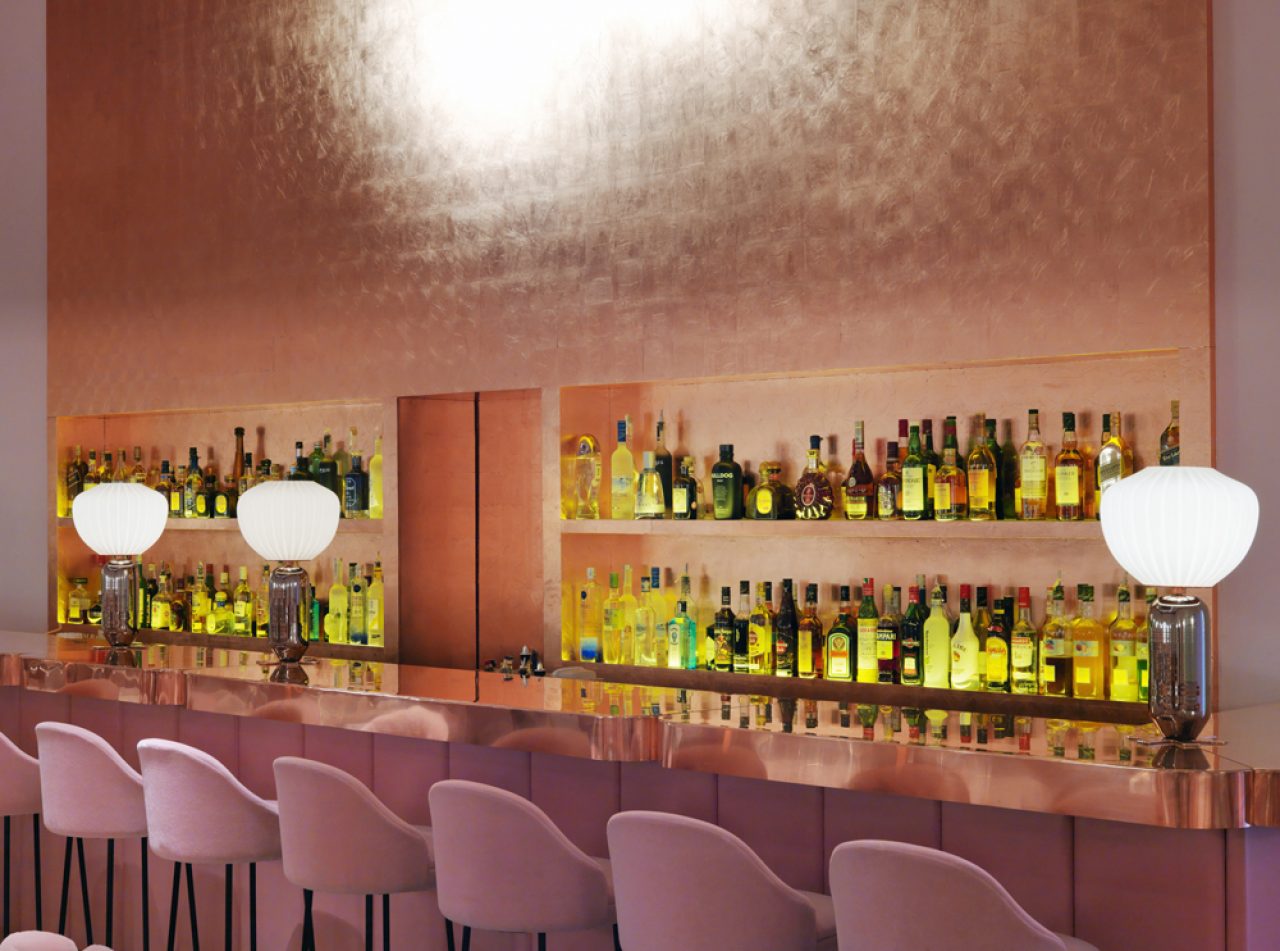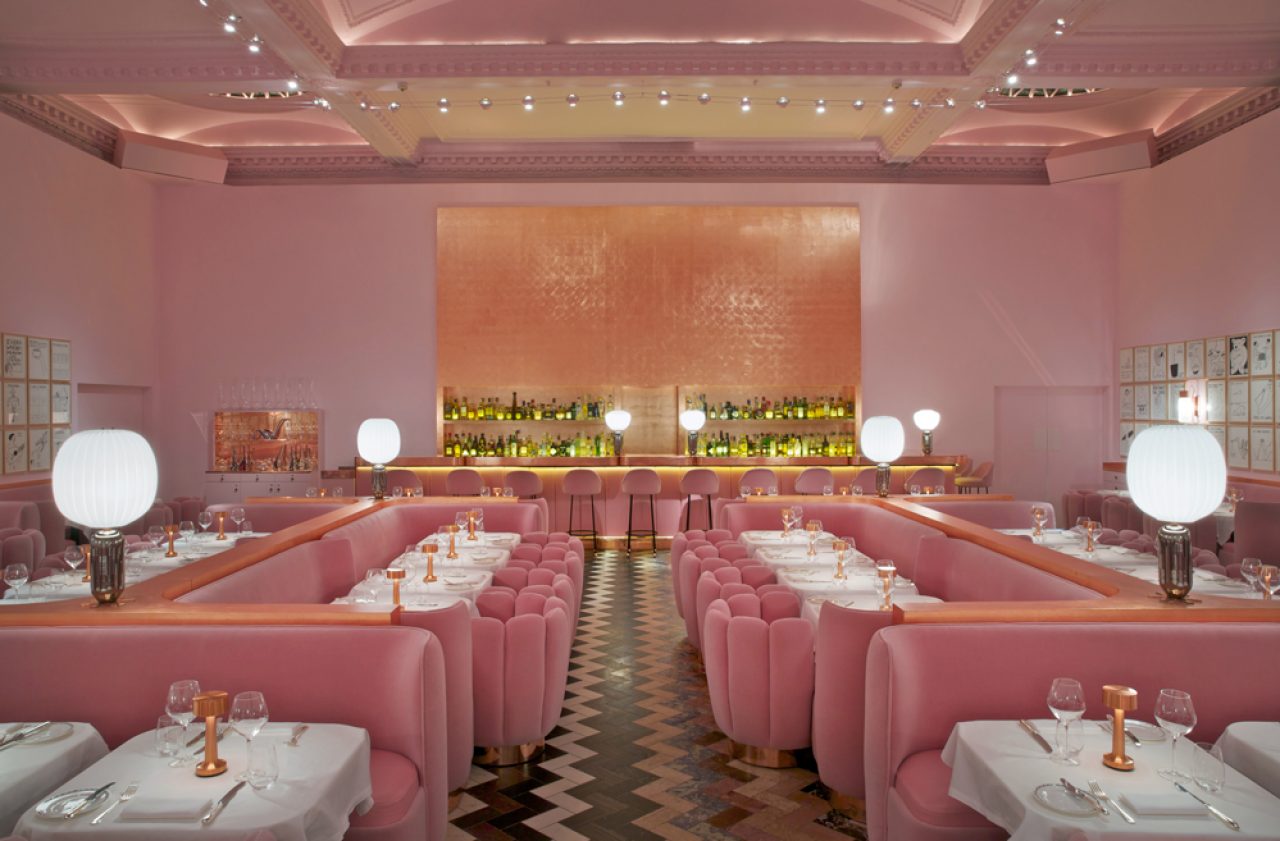 As a world of it's own, Sketch also includes a Michelin-starred restaurant The Lecture Room & Library, designed by Interior Designer Gahban O'Keeffe. The East Bar is Sketch's pre-dinner cocktail lounge and bar designed by Mourad Mazouz & acclaimed designer Noé Duchaufour Lawrance.
Including The Parlour, a walk-in cafe and after-dark cocktail bar and The Glade, unveiling a recently renovated hallucinogenic forest-like interior, envisioned by Sketch founder Mourad Mazouz with Artists Carolyn Quartermaine and Didier Mahieu.
∆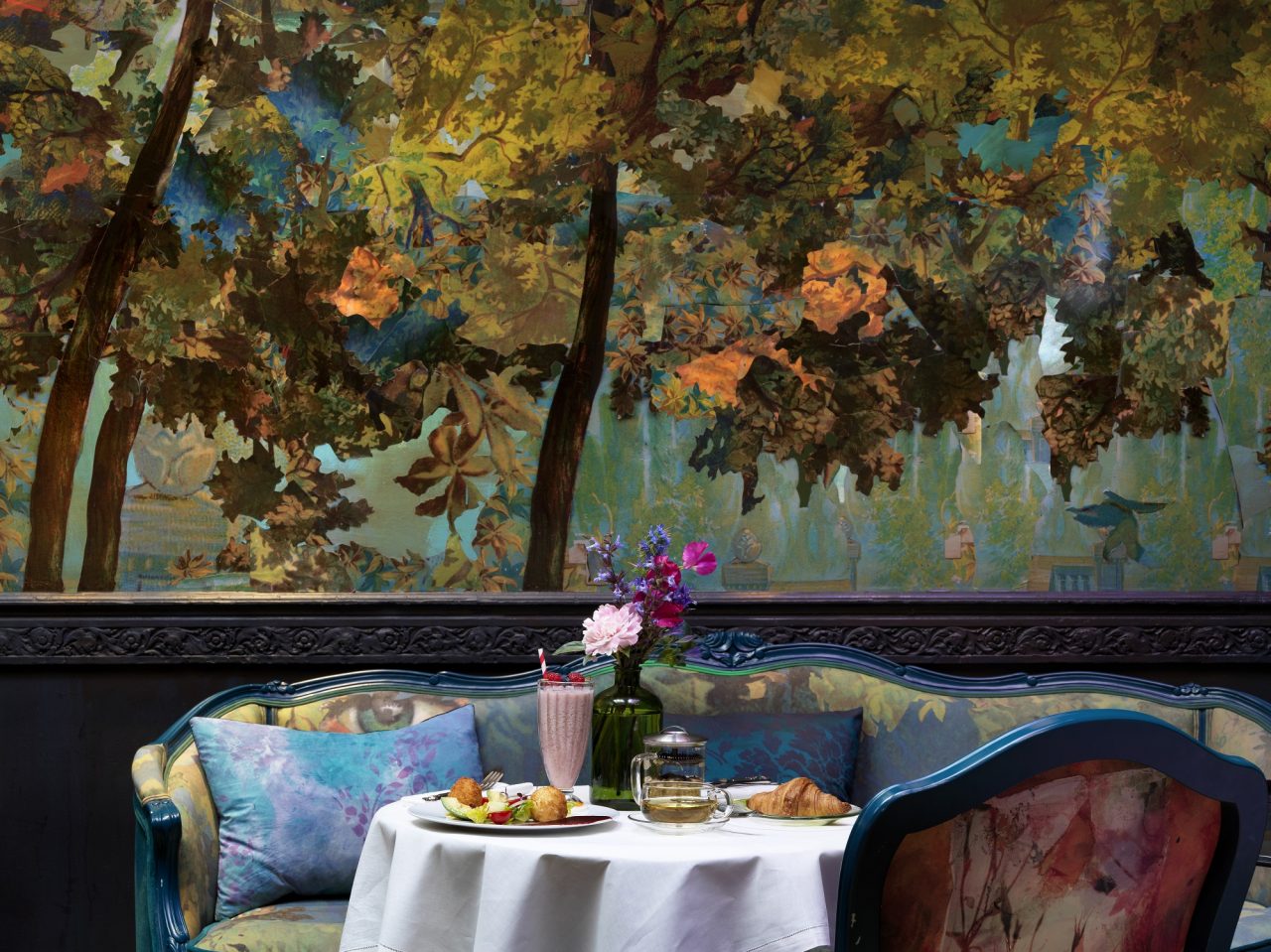 9 Conduit Street,
London W1S 2XG
#champ_london