NoMad London
A Former Magistrates Court Is Transformed Into One Of London's Best New Hotels
In London's Convent Garden, find another world behind the grand Victorian entrance and charming doors of NoMad London. It's a scene of sophistication and seduction, that pulls you in and transports you to its otherworldly atmosphere as soon as you step through the Grade II-listed 19th Century building famously known as a former Magistrate's Court and Police Station.
As the first international property for The NoMad Hotel Group founded by The Sydell Group, it's a brilliant entry in London — one that sees the historic site vibrantly reimagined with a modern take — encompassing a total of ninety-one guest rooms and twenty-one luxury suites.
THE INTERIOR
New York-based interior design studio Roman & Williams oversaw NoMad London's interior design,  aimed to add a new timeless context — led by both the site's history and it's iconic architectural structure — by adding a new modern spirit whilst furthermore exploring the artistic and cultural connection between London and New York. 
Check in begins at the dimly-lit and intimate reception lobby that features an abundance of potted green plants, a stunning chandelier, and plentiful tapestries adding a textural charm. Alongside the reception desks and main lobby, find NoMad London's dimly-lit lounge — a book-filled library — that is perfect for meetings or early arrivals where cocktails and coffee can be enjoyed. Find a plethora of books to keep you entertained, from art history to global architecture amongst their stellar curation.
NoMad's light-filled glass central atrium is a central point of the hotel for guests, housing the hotel's main restaurant and lower ground bar. A series of large glass lanterns suspended from the atrium's ceiling add a spectacular touch. The hotel's charm and sophisticated aesthetic also extends to lower ground bathrooms — expansive, chic and grand — that finds no corner of the hotel unturned with its creative charm.
Infused throughout the hotel is also an abundance of art that celebrates post-war American art and the European avant-garde — from photography to paintings — as a curation of over 1,600 collected and commissioned works by both British and international artists by Sydell's long-term creative partners, be-poles.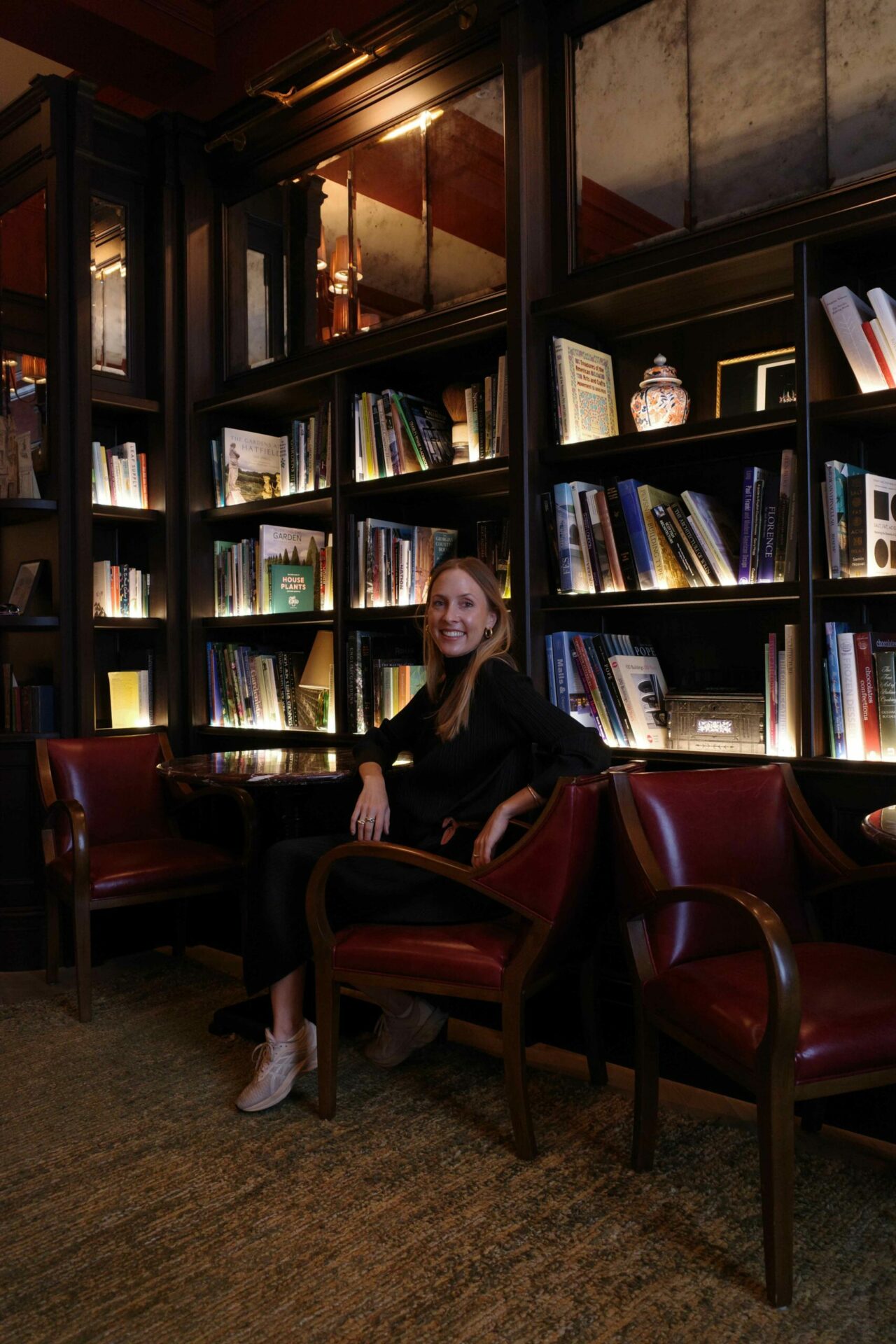 THE LOCATION
Situated in London's West End, the location can't be beat. It's central positioning allows you to be within walking distance to key sites that encapsulate real London, from the surrounding vibrant dining scene to the abundant cultural community of arts and entertainment that counts the Royal Opera House found right across the road.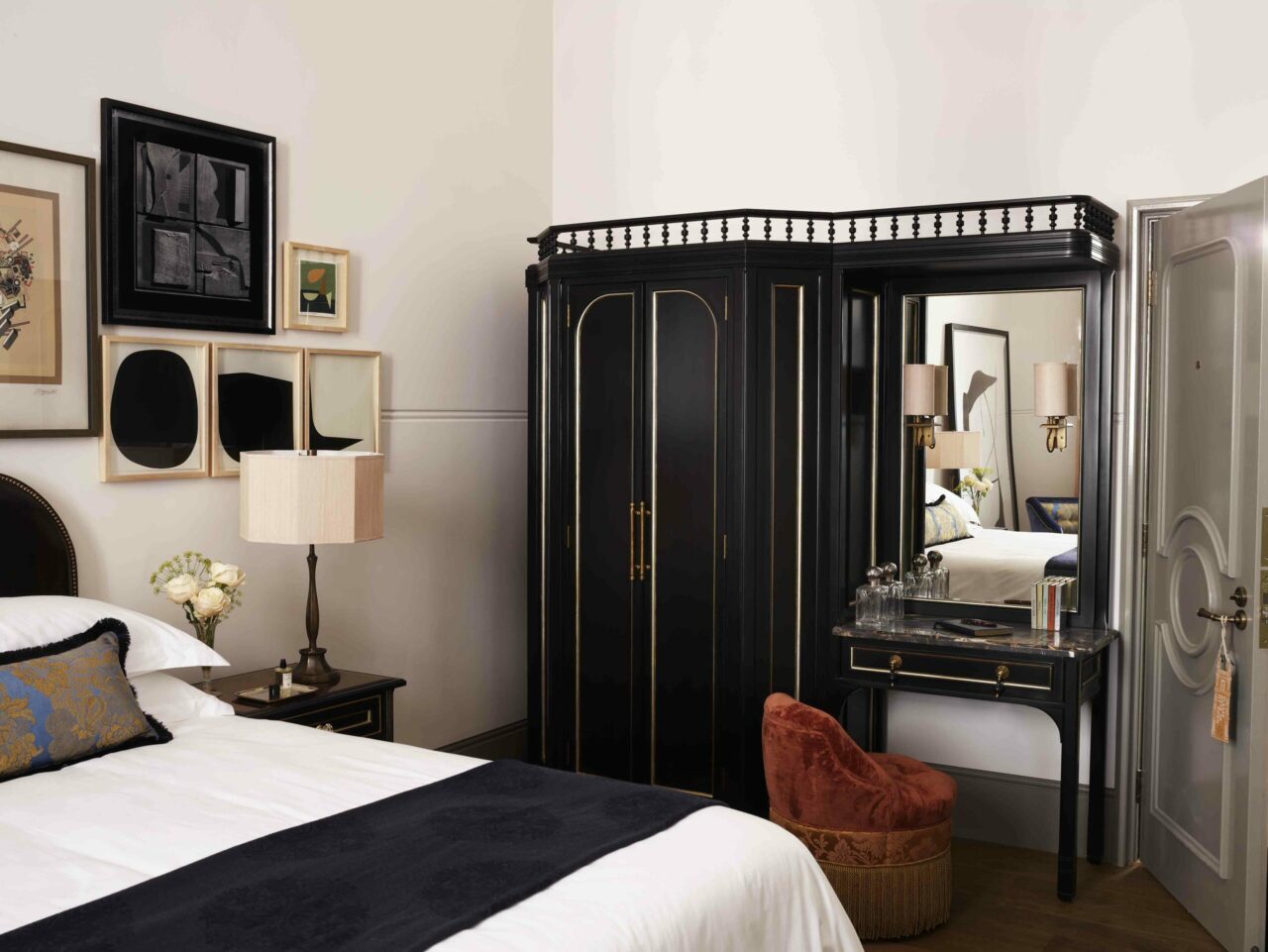 THE ROOMS
Guest can feel right at home in the intimate yet spacious rooms that undeniably welcome with a fully-stocked fridge including a pre-mixed Negroni, bespoke coffee pods and fresh seasonal fruit. The bathroom is an equally dreamy, and sublime affair. With brass gold fixtures against cream-toned tiling and a demanding, gorgeous marble sink, the chic elegance is only all but complimented by the softest cotton robes and excellent amenities by Italian-made Argan Oil.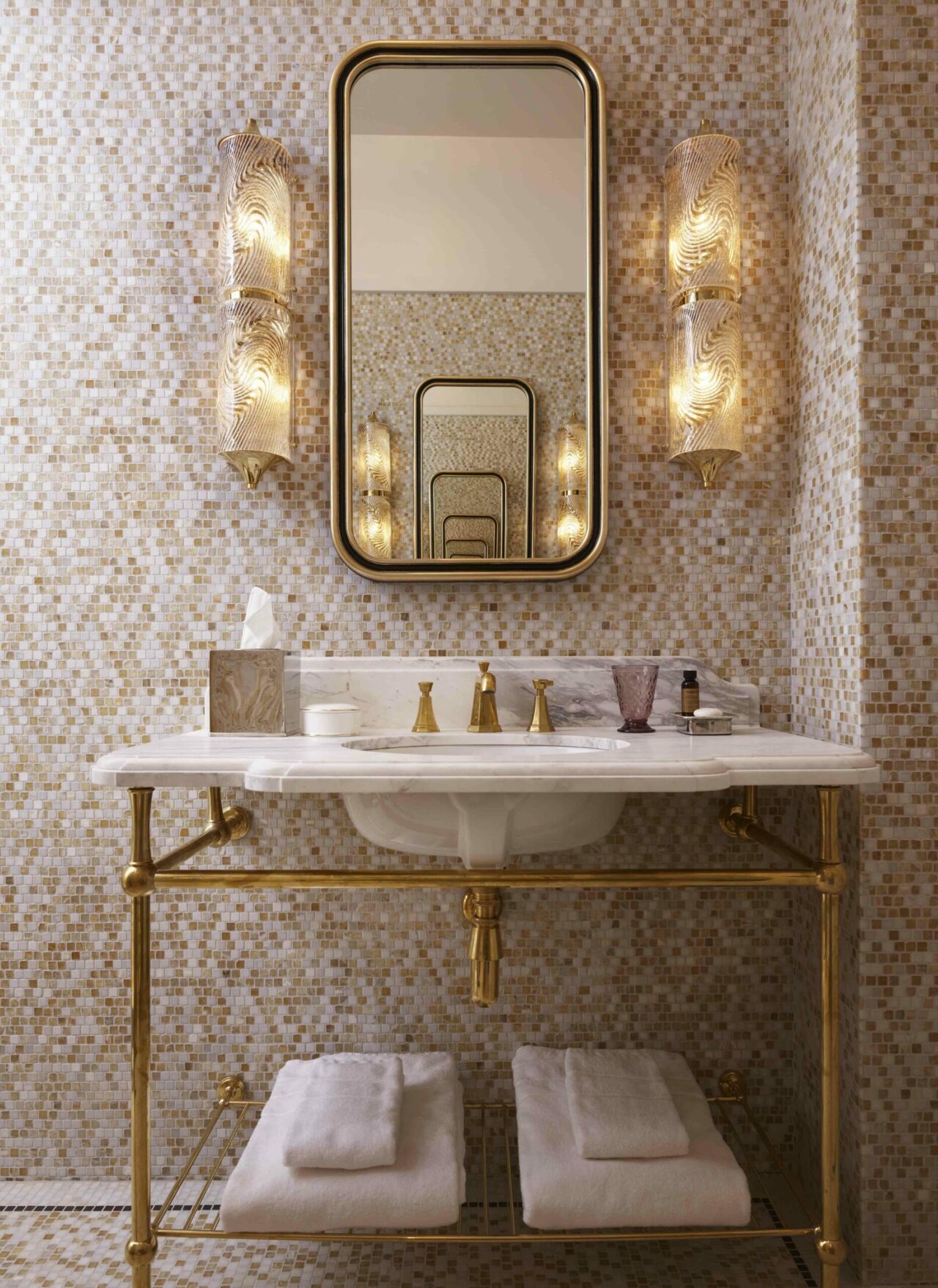 SIDE HUSTLE
At Side Hustle, NoMad London's adjoining bar, it's all about the cocktails and antojitos (snacks). Keeping it light and spontaneous, the bar's joviality is a mix of British Pub meets NYC playful spirit. Paired with talented bartenders crafting an agave-based list of spirits created by celebrated mixologist Leo Robitschek and a stellar sharing-plate menu devised by Executive Chef Ashley Abodeely, the bar is undeniably playful. 
On the menu, find Yellowtail Ceviche with lèche de tigre and plantain, to Scottish Oysters with clamato granita and jalapeño and Cauliflower Tacos with avocado, pineapple and salsa. Not to miss are the sublime Chorizo Sope Tortillas (with avocado and black beans), the Artichoke Tostada with summer peas and radish and Lamb Tostada with polo pepe salsa and daikon.
To whet your palate, find Side Hustle's go-to's including Classic Margarita comprised of Olmeca Altos Plata Tequila with lime Triple Sec and Agave to an Oaxaca old Fashioned (Ocho Reposado, El Tequileno Anejo, Pineau de Charentes, Lustau Amontillado, Sherry, Palo Santo, Honey). Don't leave without trying a NoMad Classic too such as the Walter Gibson, a concoction of Boatyard Gin, Elyx Vodka, Viognier, Pear Eau De Vie, beeswax and pickled vegetables.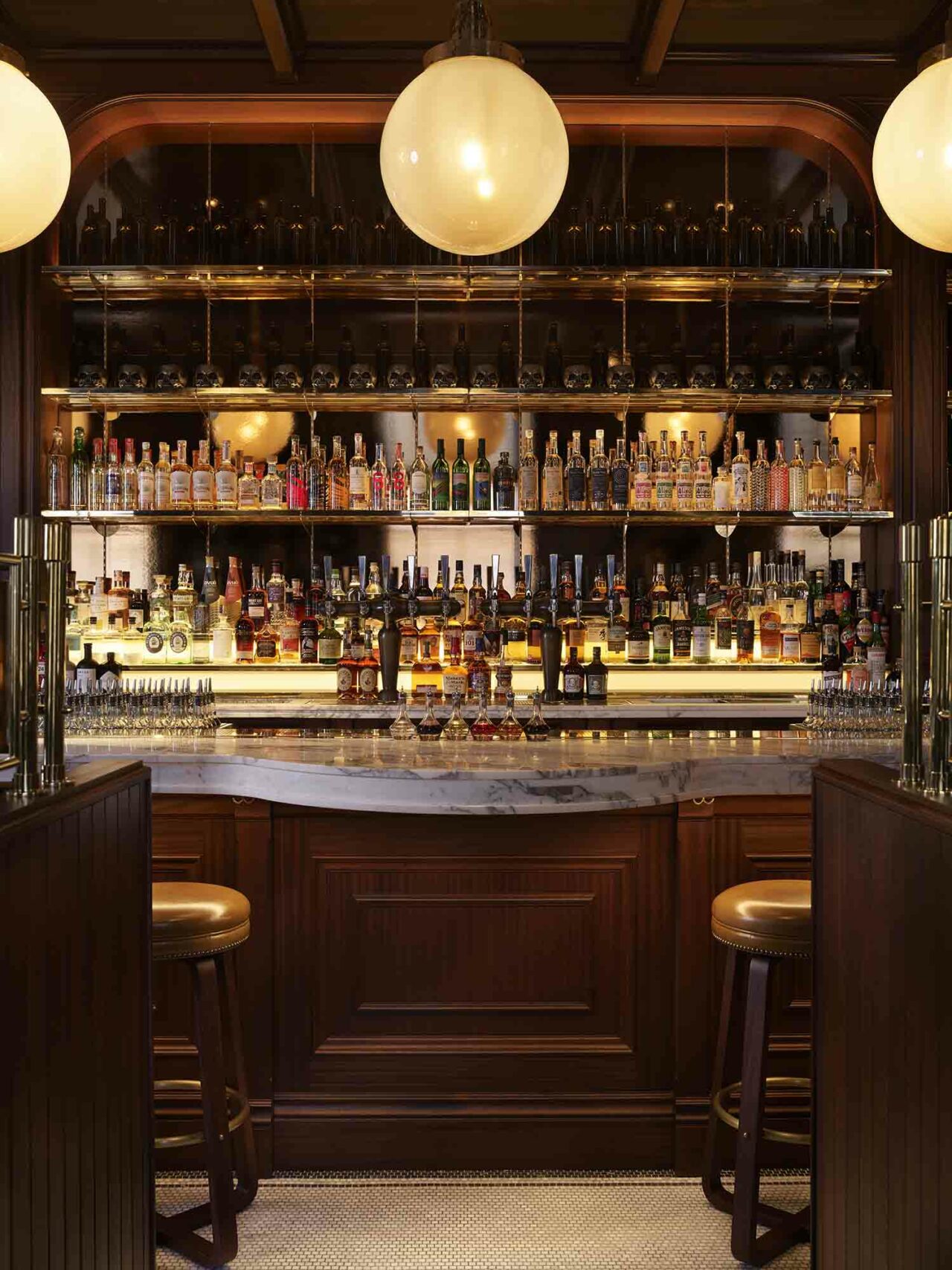 THE VERDICT
"Beautiful, bohemian and evocative all at once", as best described by interior designers Roman and Williams. NoMad London's sense of exquisite timelessness is found throughout every considered crevice of the hotel, immersing you into their ethereal world just two minutes away from Covent Garden Station. It could be possible to stay a whole week at NoMad London and never become restless. Particularly to note, is their central atrium restaurant space — light-filled and akin to an an Edwardian greenhouse — perfect for breakfast or lunch meetings.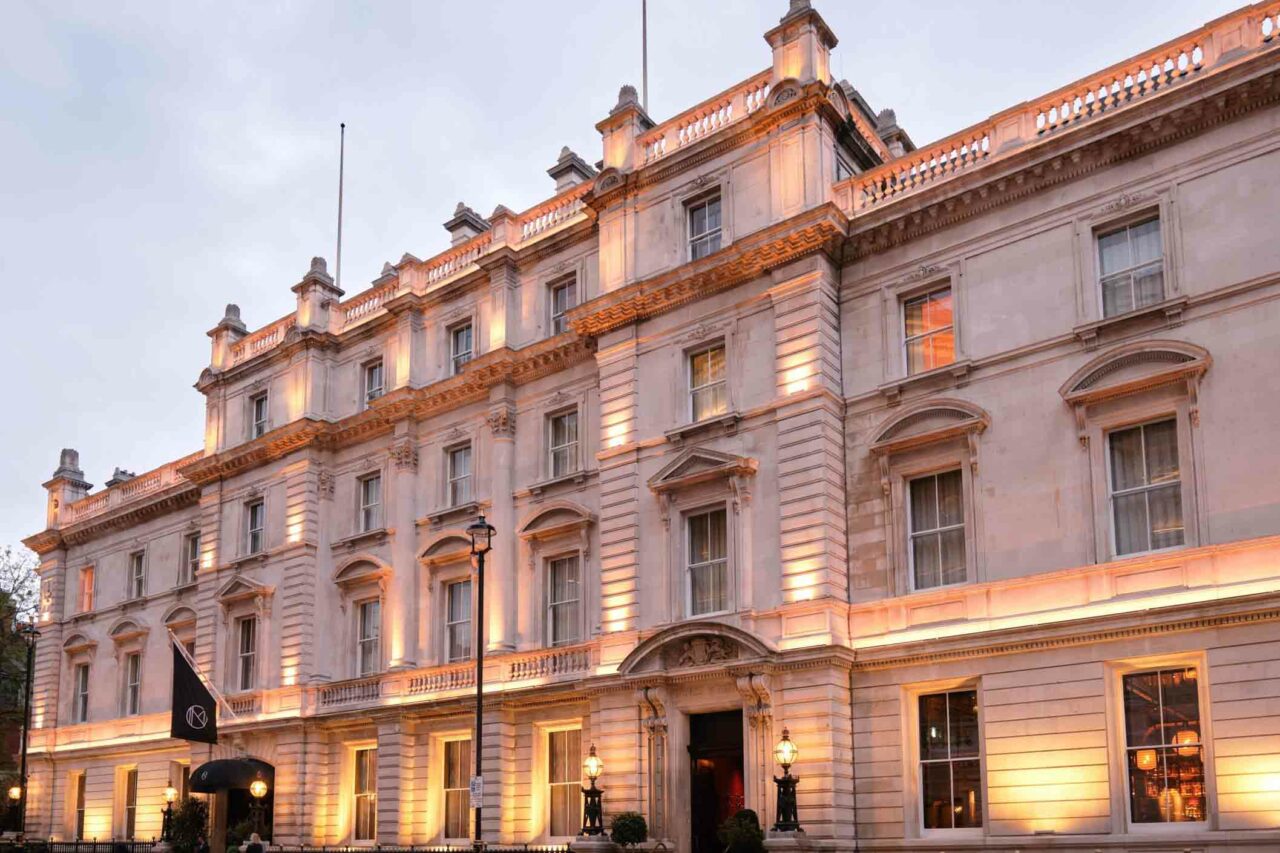 Text: Joanna Kawecki
Images: As credited