NOBU CAFÉ AT NOBU HOTEL, LONDON
A Modern Take On The Traditional British Afternoon Tea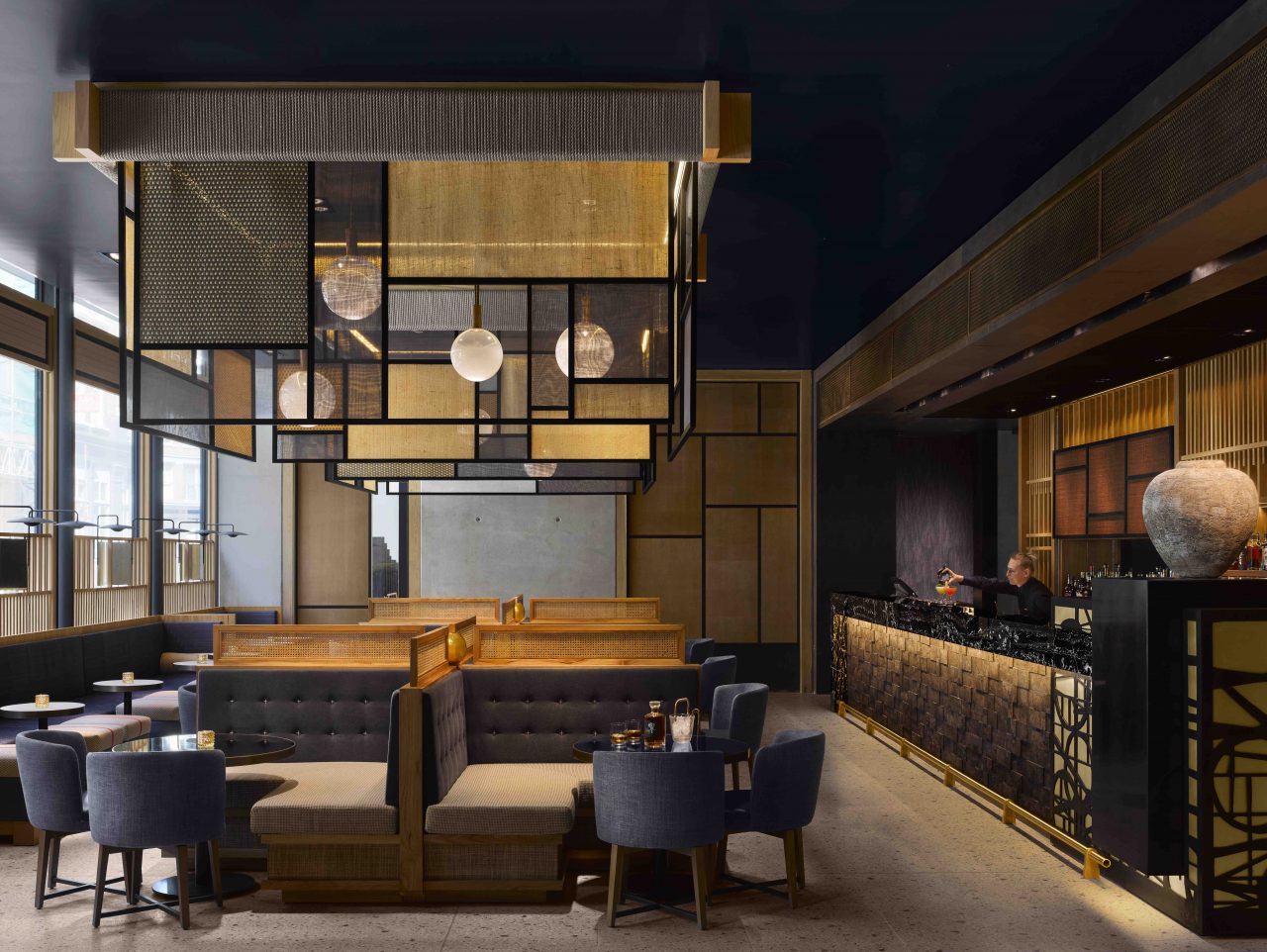 Set within the Nobu Hotel in London's East in Shoreditch, the newly-opened Nobu Café is an unexpected hideaway offering a menu which lives up to the hotel chain's reputation.
A haven of Nobu-style hot and cold plates, the menu in the café leans towards a British offering as opposed to their Japanese influence in all other parts of the hotel chain. You won't find a traditional British Afternoon Tea like this one anywhere else in London, details in presentation are not overlooked and uphold Nobu's status of refined luxury.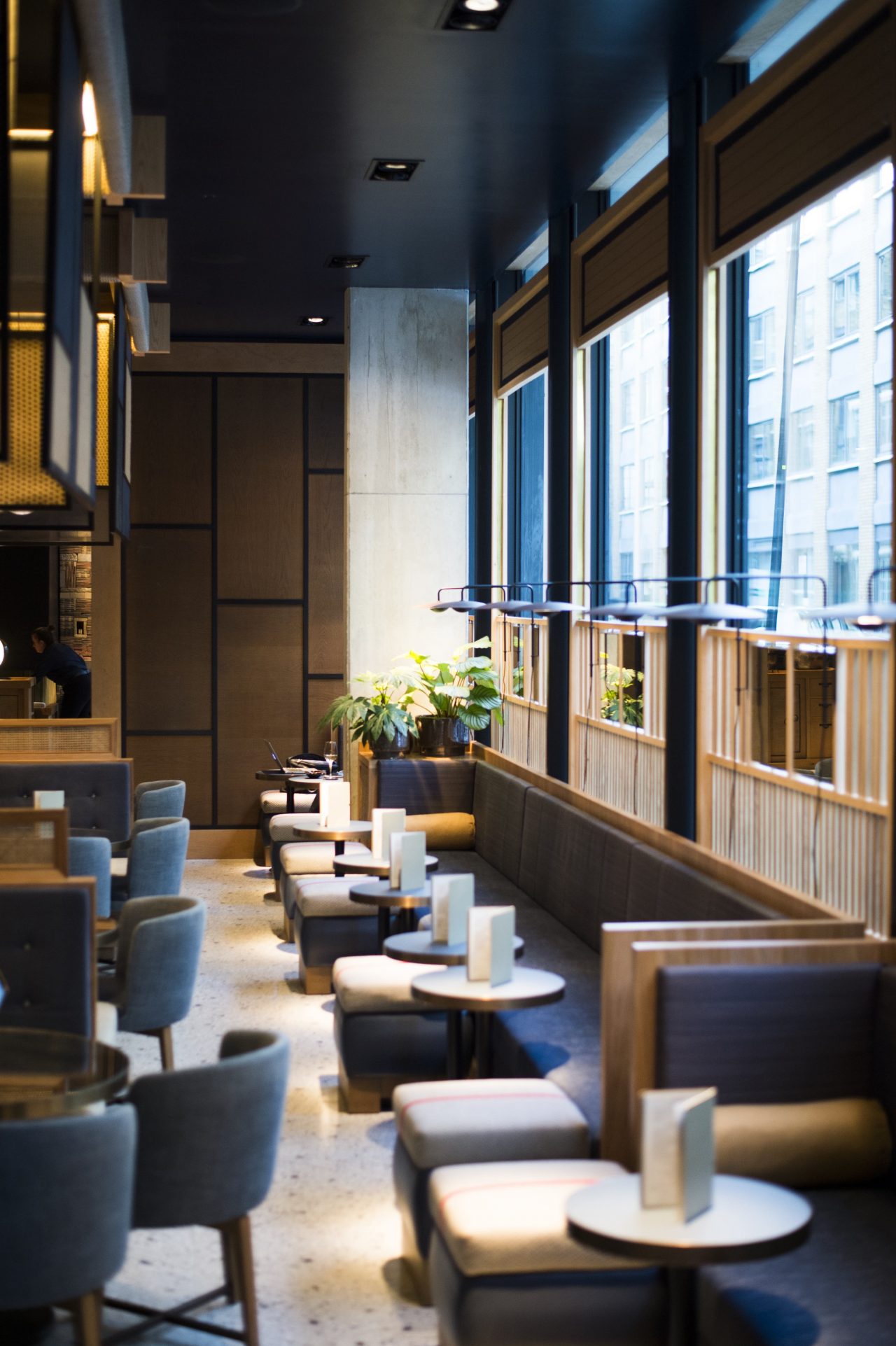 Fresh-pressed juice, ice tea and Kinto hand-brewed Japanese filter coffee are café staples, with Veuve Champagne inevitably on offer for the Afternoon Tea experience. The Matcha Smoothie (made with spinach, banana, rice milk, honey and matcha) is another highlight on the menu, and paired with the baked in-house pastries and sweets makes for the ideal morning pick-me-up.
The Afternoon Tea is traditionally tiered with sweet and savoury sandwich and cake options. The cakes are where Nobu can really shine: they are innovative in structure and design, sculptures in themselves (the yuzu and kumquat point cake remains memorable even to this day). The eclectic mix of various options in the Afternoon Tea doesn't necessarily distract from the the fact that some sandwiches lack in flavour, although are certainly aesthetically-pleasing. Hard to satisfy everyone? Nobu tries, and prevails with every other part of the cafe experience.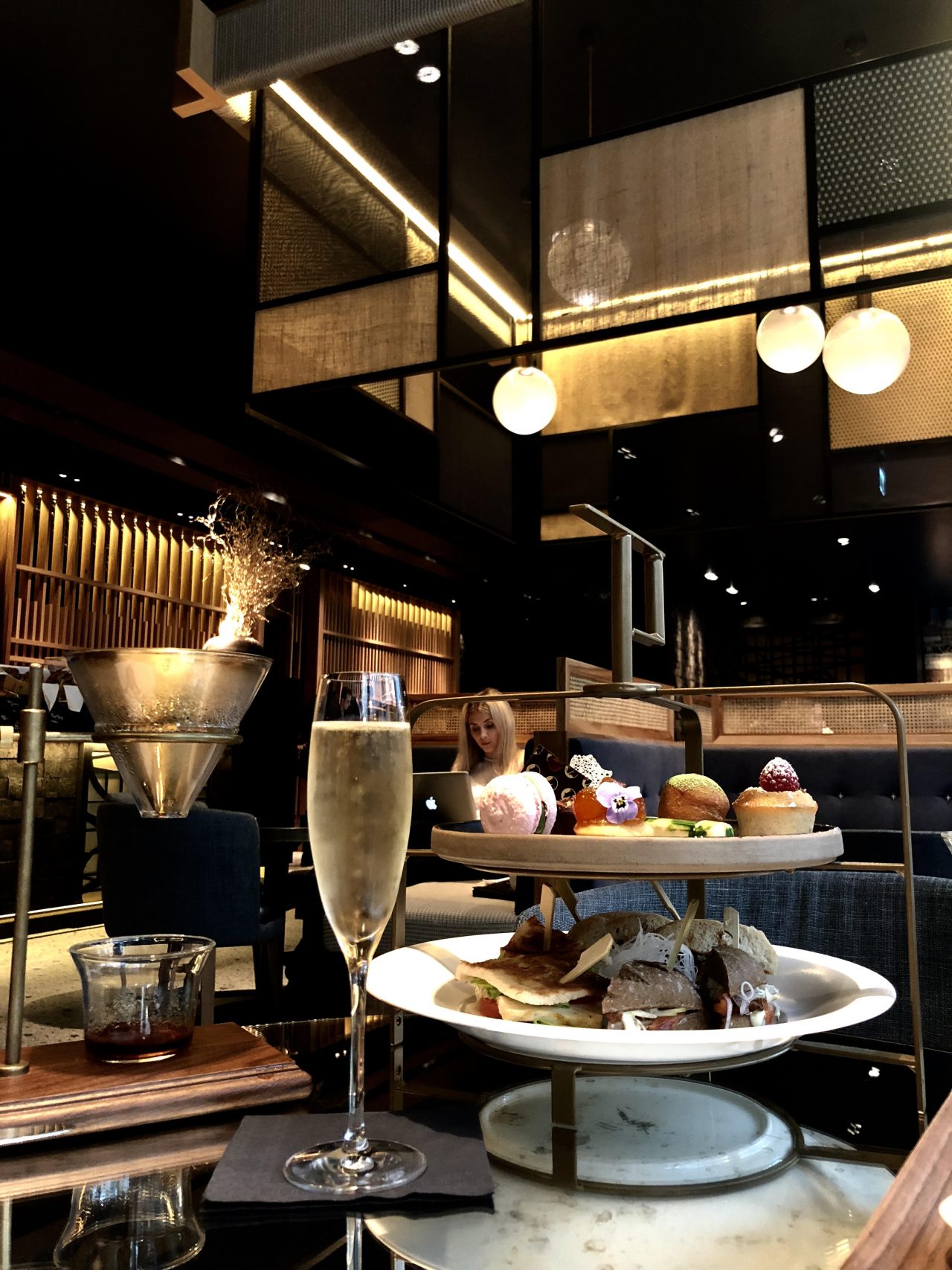 The design of the cafe is minimal yet extremely effective, executed by local company Studio Mica. Also responsible for the design of the entire hotel – except for the restaurant – Studio Mica have worked with a collection of timbers, dark-toned stone and beautifully woven materials for the seating. Patinated metal table tops provide an unexpected warmth and charm.
With the café occupying the space between the hotel lobby and downstairs entrance to the restaurant, the movement of guests brings an energy to the space, and the constant flow of people coming and going brings an additional element to the casual dining experience. However, the open-style corner booths utilising the space still manage to divert any disturbances – an expectance from Nobu Hotel guests and local visitors alike – it seems the interior design has been created for privacy.
The feng shui is certainly on point here.